Merrell Fankhauser | Interview
Merrell Fankhauser is an American singer, songwriter and guitarist, who was most active in the 1960s and 1970s with bands including the Impacts, Merrell & the Exiles, HMS Bounty, Fankhauser-Cassidy Band, and MU.
---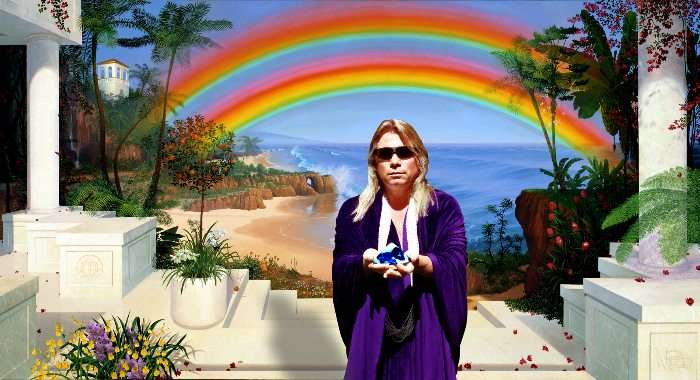 Who are some of your major influences?
Merrell Fankhauser: My father gave me an ukulele for my 11th birthday, he played guitar and banjo and taught me my first chords. He was a flight instructor and we lived in southern California. When I was around 14 years old we moved north to the Central California Coast. There I got a job picking strawberries with the migrant Mexican farm workers and saved enough money over the summer to buy my first electric guitar. I began practicing with a high school friend named Bill Dodd and we formed a little band, at first playing as a duo and we got a job playing at a theater during the intermission between the two movies. All of a sudden I became a local star with young girls screaming for me, this was around 1959. I liked a lot of styles of music both old and new and of course Elvis Presley influenced everyone during this period. I also listened to a lot of old blues and country music.
The Impacts was your very first band.
Bill Dodd and I entered a talent contest and The Impacts had just formed, Bill and I beat them in the contest and they later asked me to join the group as lead guitarist.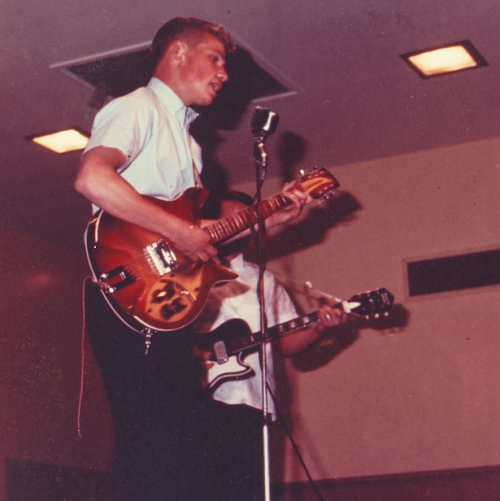 We first started playing Saturday nights and Sunday afternoons at a teen club called The Peppermint Twist West. We packed the place and even young movie stars and starlets came up from L.A. to hear us. We got a mention in Teen Magazine that was very big at the time. Then we got the job as house band at the 1,200 capacity big dance hall down the street called The Rose Garden Ballroom.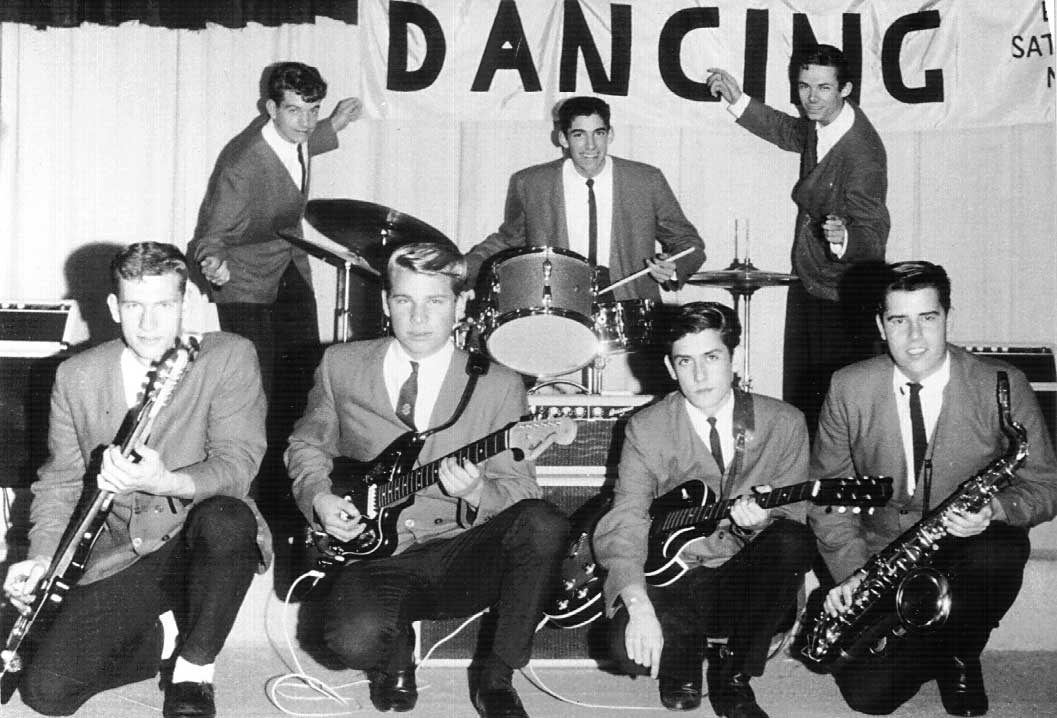 We backed up many of the stars of the day there and I began writing instrumentals and surfing, so I gave them surfing titles. The term 'Instrumental Surf Music' had not even been used at this time!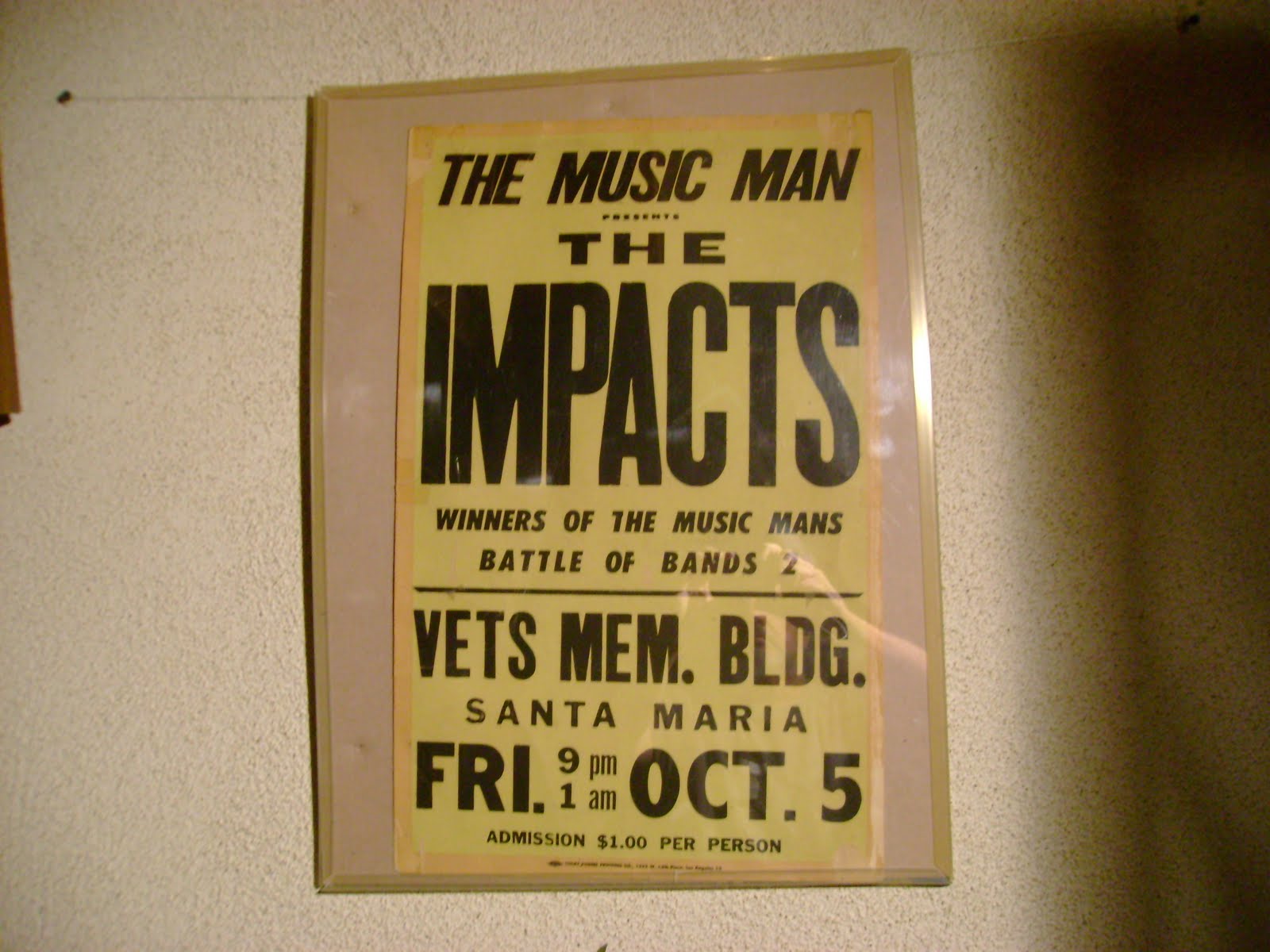 In 1962 you recorded legendary 'Wipe Out!' album. It was released by Del-Fi Records. 
We were playing at the Rose Garden Ballroom and an agent who played sax with The Revels, who I played with one summer before joining The Impacts, heard about us and what a buzz we were creating. His name was Norm Knowles and he got several groups record deals in L.A. He was partners with a Hollywood producer named Tony Hilder and together they produced a lot of young bands, and the producers made all the money. They took us into a studio and in one day we recorded all my instrumentals and some written with Martin Brown who played lap steel guitar.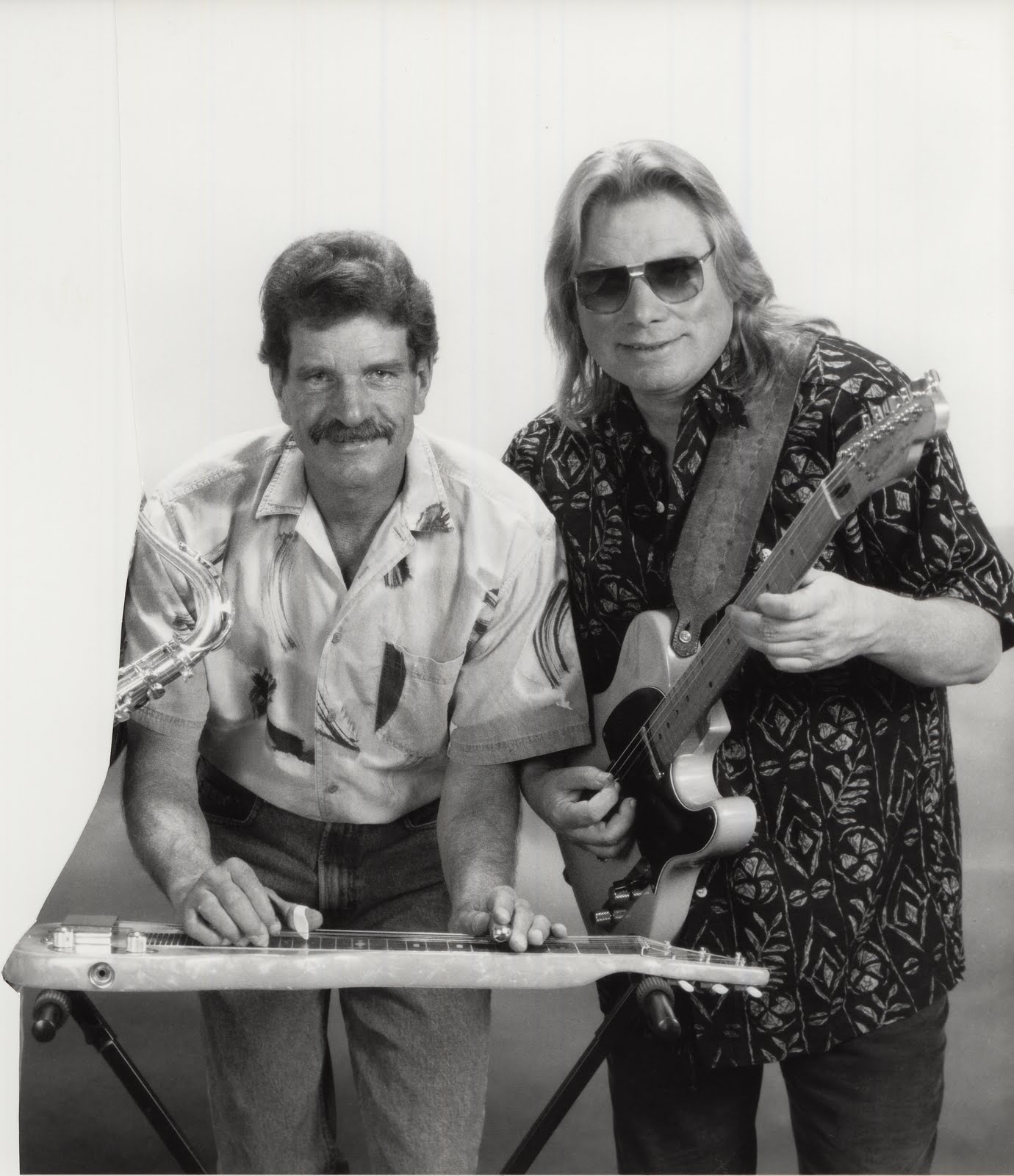 We didn't sign any contracts and went home and within 6 weeks our 'Wipe Out!' album was out in every store everywhere. They sold the album and got all the money. They later had us come down and record several more originals and 3 more versions of my song 'Wipe Out!' with drum solos and brought my guitar out louder in the mix. We demanded contracts and we unknowingly signed the complete rights and publishing to Tony Hilder!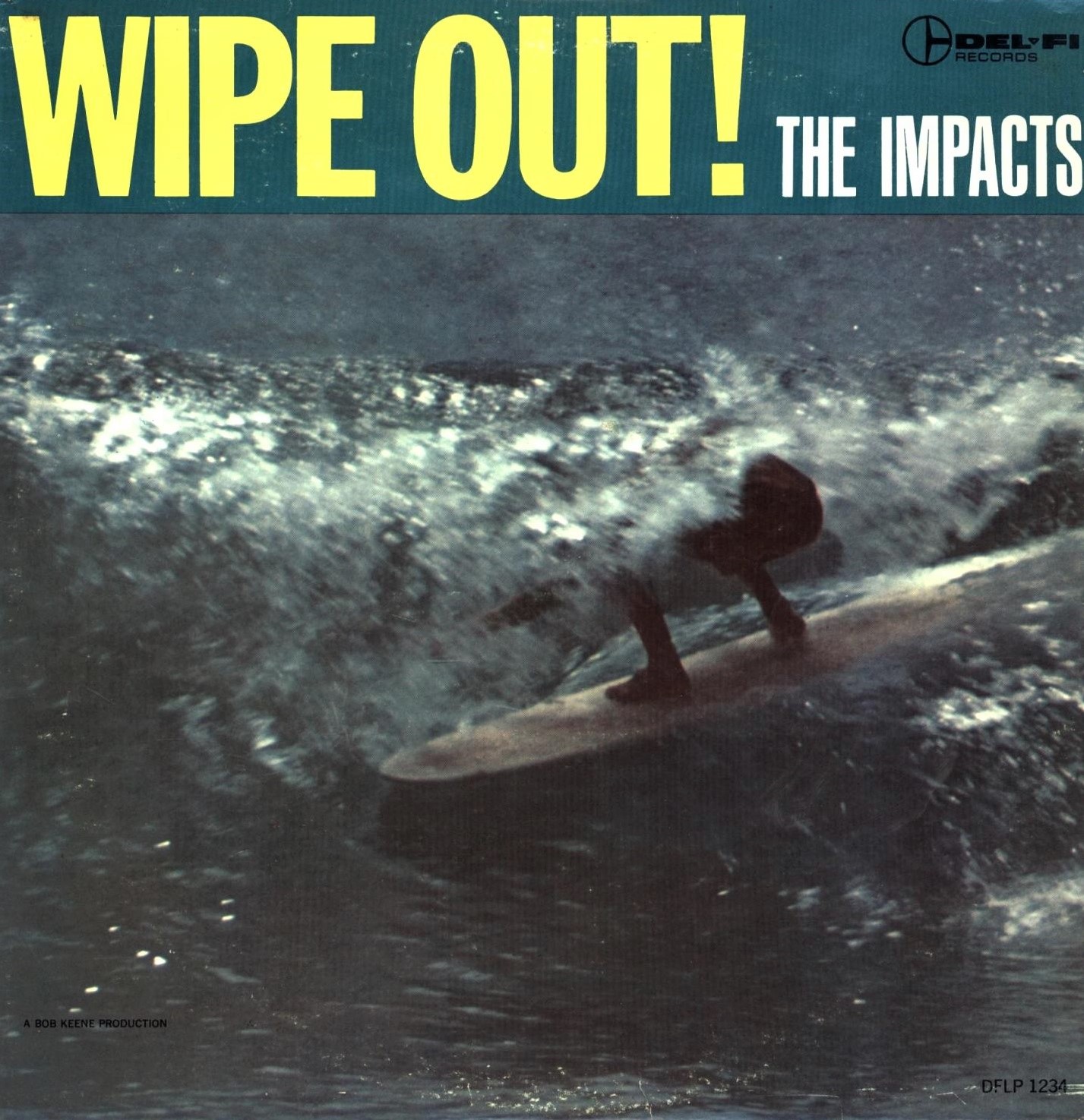 We never received a penny, and it was very frustrating signing autographs on our album everywhere we played, and getting nothing, and not even writing credit, as Tony Hilder had copyrighted all our songs in his name. I finally got all the rights back to the songs in 1994 when the copyright expired.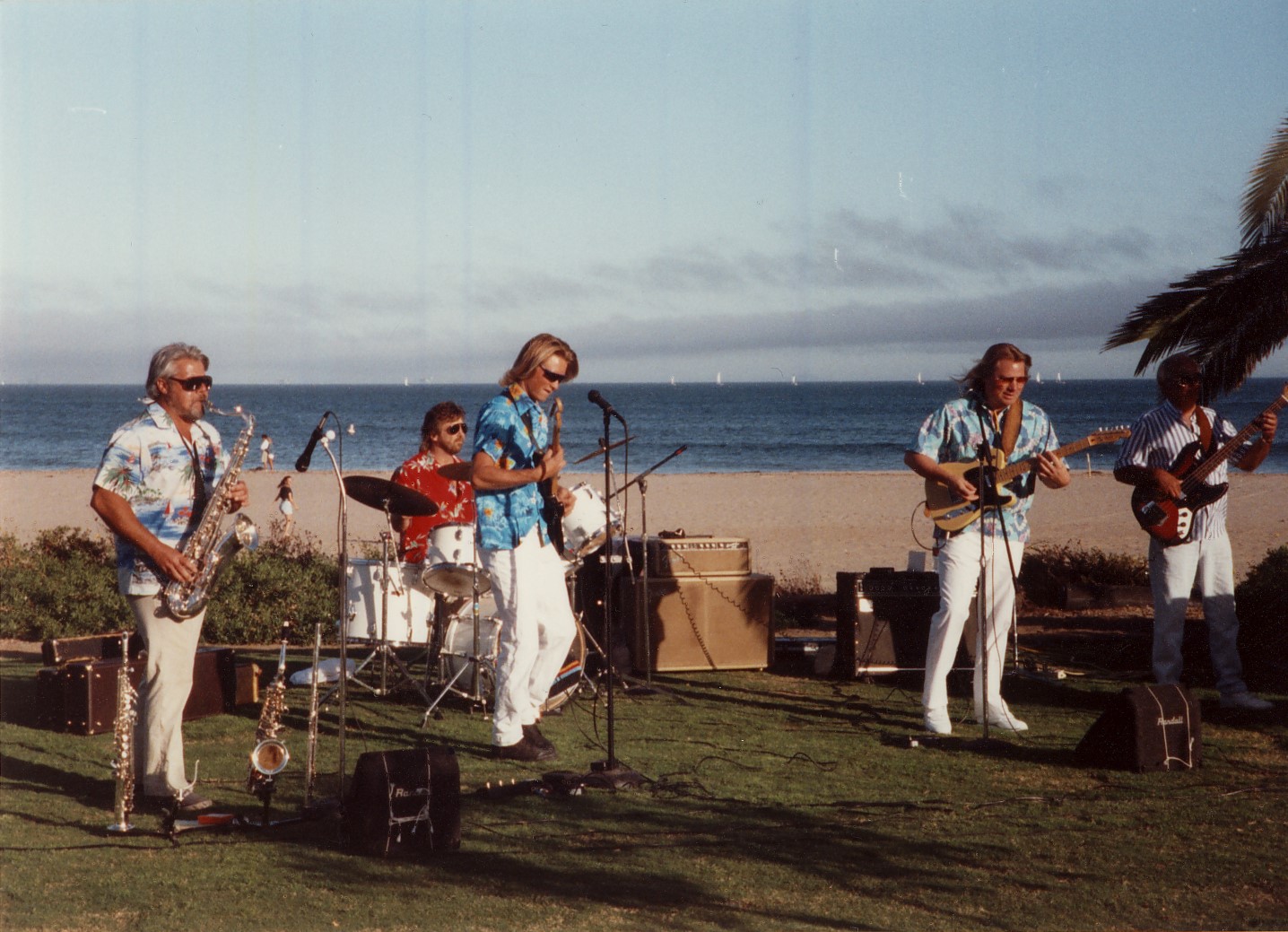 Then you moved to inland Lancaster, California.
The Impacts tried to keep going without me for a few years and did record a single but nothing happened. They changed their name to 'Hammer Mill Butter' and disappeared… After a few years playing with The Impacts my dad got an offer to take over a flight school and charter business up in the high desert area of Lancaster. This was the home of Don Van Vliet and Frank Zappa, they had a band at the time called 'The Omens'. They later split up when Don Van Vliet formed 'Captain Beefheart' and Zappa formed 'The Mothers'. I was working at the airport and one of the airport employees heard me practicing my guitar and said his son was learning to play and would I like to come over and play with him and teach him a few things? I met 14 year old Jeff Cotton and we hit it off immediately and decided to form a band the very first night we played together. He was very talented and learned my instrumentals and new vocals very fast.
In Lancaster you met Jeff Cotton, John French and Larry Willey and you became Merrell and The Exiles. The first recordings took place in a small studio of Palmdale, California, at Glenn Recording Studios, which were owned and directed by Glenn MacArthur.
We put an ad in the local newspaper for a drummer and bass player and after a few auditions we choose Greg Hampton on drums and Jim Furguson on bass. Jeff had a friend who played sax named Danny Stevens and he played with us for about a year. We started learning my originals, instrumentals and vocals that I never got a chance to record. We started playing dances at a local auditorium and quickly became the most popular band in the high desert area known as The Antelope Valley. Glen McArthur who owned a local record label and studio in the nearby town of Palmdale heard us and invited us to do a demo session in his studio. We recorded one of my first vocals that I wrote back in 1960 'Too Many Heartbreaks'. Glen was so excited by the song he signed me to a contract right on the spot, and we booked another session for the following week and we recorded my song 'Please Be Mine'. They were released on a 45 vinyl single and in April of 1964 both songs were on the Radio charts all over California. Then a new group hit the scene from England called 'The Beatles'. We stayed on the charts for several weeks but were soon knocked down from #9 to the bottom of the charts!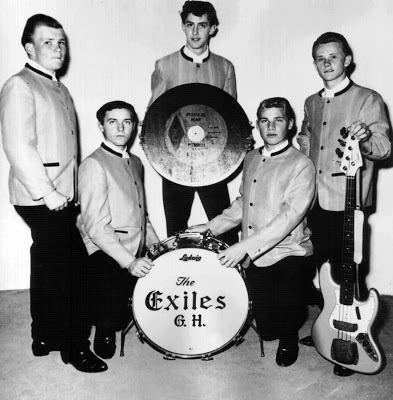 He [Don Van Vliet] would sit outside my house and listen to us rehearse and then send a spy in to see who was playing what instrument?
In April 1964, 'Please Be Mine' was No. 9 in the local Palmdale station KUTY charts! As Exiles you released two singles in 1964, one in 1965 and one in 1967 ('Tomorrow's Girl'/'When I Get Home'). More Merrell and The Exiles sessions took place in Hollywood in 1966 at the Gary Paxton Studio and in 1967 at the Gold Star Studio with a changing line-up. 
Around 1966 Don formed Captain Beefheart, primarily a blues band coping Howlin' Wolf, who Don could imitate very well. He would sit outside my house and listen to us rehearse and then send a spy in to see who was playing what instrument? Hapton had left the band and John French and two other drummers John Parr and Dan Martin took turns in The Exiles. Larry Willey came in on bass, and then Cotton and French left to join Beefheart. Mark Thompson came in on guitar and organ. We recorded with the last lineup at Gary Paxton's studio in Hollywood that was more modern then Glen's with a new Ampex four track recorder. We also recorded at 'Tomorrows Girl' at another Hollywood studio 'Audio Arts' and the flip side 'When I Get Home'. That was the best selling 'Merrell And the Exiles' single and even got on the popular Dick Clark American Bandstand TV show. Little did we know that it would much later end up on a 2011 Grammy Nominated CD compilation 'Where The Action Is L.A. Nuggets 1965 – 1968'! The songs from the Paxton sessions sat on the shelf at Glen Records for awhile and Glen was thinking they were just a little to 'Far Out' and not really sure what to do with them. I was getting into a more psychedelic sound mixed with folk, country and surf music! This completely confused Glen MacArthur.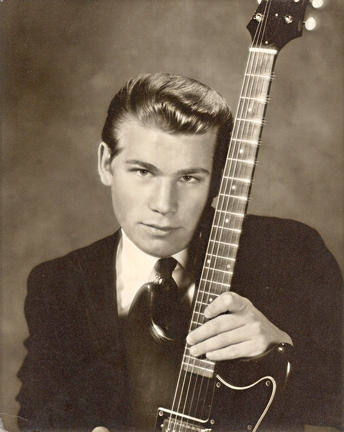 Around this period John French and Jeff Cotton left to join Captain Beefheart's Magic Band.
In 1967 I had moved back over to the coast and formed a new band with Bill Dodd, drummer Dick Lee and Dan Parrish on bass and later Jack Jordan on bass. We got a gig at a little club in Pismo Beach called 'The Cove'. And we soon had a dedicated following, but we didn't have a name for the band! I wanted to go in a more psychedelic direction and I sat down with a pen and paper and took the first two letters of the members last names and it came out FA (Fankhauser) – PAR (Parrish) – DO – (Dodd) KLY – (Dick Lee). FAPARDOKLY… Then Glen called up and said he wanted to put out an album of my songs and had picked a few off the shelf but need a few more, would we come over to his studio and record two or three more? We said yes and drove over to the desert studio and to Hollywood where we recorded 'The Music Scene' (my lament about being ripped off by crooked producers and managers). We left the masters with Glen and within a month he brought us the finished albums.
Did you play any gigs as Fapardokly?
We thought some of the Fapardokly songs were great but he mixed several years of songs that were not in the correct order they were recorded in and we thought that was wrong, and we hated the weird picture on the back that Glen rushed us into a funky studio in Hollywood to shoot, and said that's good… and we drove away not really sure what happened? We really didn't think the album would do much, little did we know this album would become one of the most collectible and valuable albums of the 60's. A sealed mint copy can still bring $1,000! We just kept playing as Fapardokly at The Cove in Pismo and I took a few of the LP's to producers and managers in L.A. One night a motorcycle club called Satan's Slaves came into the Cove and took over. They made us play one of my new originals 'Rich Mans Fable' (later to be on the 'HMS Bounty' LP) for over a half hour, and ordered us not to stop till they told us. The owner of the club and the bar maids just stood scared behind the bar and watched this like it was a strange scene from a 50's movie! When the motorcycle gang had their fun they backed a Harley up to the front door, revved it up and filled the place with smoke and roared off into the night…
What can you say about the cover artwork?
A East L.A. Mexican artist did the cover of the Fapardokly album and Glen paid him $200. It sort of matched our Indian style monk robes we were wearing in the photo on the back cover… The funny thing is, the Mexican artist also sold the front cover painting years later to a high school choir group! We continued playing our gig as Fapardokly at The Cove in Pismo and later I heard from arranger George Tipton in Hollywood who did recordings with Harry Nilsson and other up and coming Artist. George said he really liked the songs on the Fapardokly LP and thought they were ahead of their time, a interesting blend of several styles and something that couldn't be defined.
How pleased was the band with the sound of the album?
Now I really enjoy the album, as I said when it was first released we didn't really like it because Glen didn't sequence the songs in the years they were recorded. It does show a definite progression for me as a songwriter and its a very nice document of that fun filled special time in the 60's.
Around 1968 you and Dodd formed another band with Jack Jordan on bass and Larry Meyers on drums. Merrell Fankhauser & H.M.S. Bounty was the name of this outfit.
I continued to write songs as we were playing at The cove as Fapardokly in Pismo. Dodd and Jordan and I decided we wanted to move to L.A. and get a good record deal and play on the Sunset Strip. Dick Lee didn't want to go so we got Larry Myers on drums and played the Cove another 6 months getting tight and trying the new songs out on the audience that would later end up on the 'HMS Bounty' album. George Tipton had called me from L.A. and I went down and met with him and he offered to help get a record deal. As I was leaving his office I met a manager and producer who had offices down the hall and they said they heard all this great music coming out of George's office, and would I come in and talk to them. Norm Malkin was the manager producer and his partner Jack Hoffman. Norm had produced and managed many stars and would later discover 'The Doobie Brothers'. He said he would book time in Gold Star studios to do 3 or 4 songs and see if he could get us a deal. We were excited and went in and recorded 3 songs. Norm got several offers but the best one came from Russ Reagan president of Uni records, who would later sign Neil Diamond and Elton John. Russ said he wanted to meet this 'songwriting genius' Merrell Fankhauser'! He loved the 3 recorded songs and I sang him the rest of the songs on the album live with an acoustic guitar in his office. Russ flipped, shook my hand and said "You've got a deal". Norm Malkin escorted me out of the office and said its was better if they negotiated the deal without me in the office… I much later found out they got $28,000 to finish the album. We got about $200 studio pay each and a new PA system. The album was recorded in studio B at Gold Star where the 'Buffalo Springfield' cut 'For What Its Worth' and many others. We rushed through the songs so they could save money and we did 3 or 4 songs in a three hour session and maybe did 5 sessions total including mixing. One session was delayed while the cleaned out all the empty beer cans from the previous session by 'The Iron Butterfly' who were recording their first album.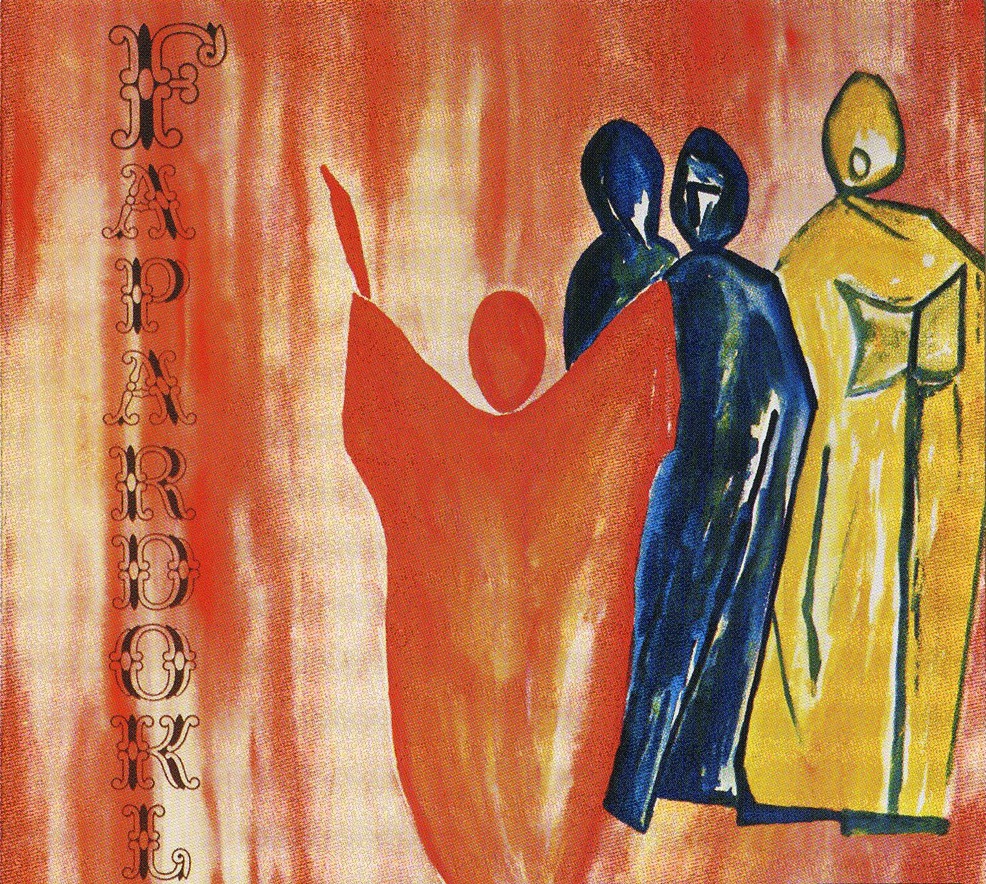 Did you perform as Fapardokly ?
Jack Hoffman didn't like the name Fapardokly and thought we needed a more British name, and he picked the 'HMS Bounty', it just happened there was a hotel in L.A. called HMS Bounty! HMS Bounty performed all over L.A., Hollywood, San Fernando Valley, San Diego and central and Northern California. We played all the big clubs including several performances at the famous 'Co Co Nut Grove'. We did concerts with Dusty Springfield, Canned Heat, Electric Flag, Chicago (then called CTA) and many others.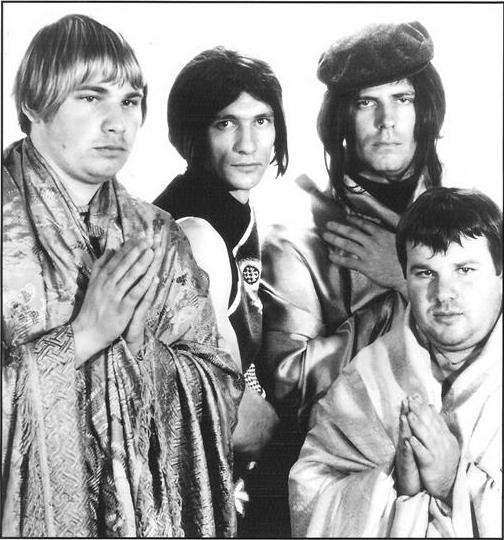 How many copies were pressed?
The 'HMS Bounty' had thousands of copies printed and we got a lot of radio play all over the U.S. and we were climbing the national charts when Uni signed Neil Diamond and we watched our song fall off the charts as they put all the promotion into Neil Diamond! At the time we never got any artist royalties and I had all my songwriting royalties going directly to Norm Malkin's office… I remembered this many years later when I was living on Maui and I went back to L.A. and negotiated, sometime in the late 70's.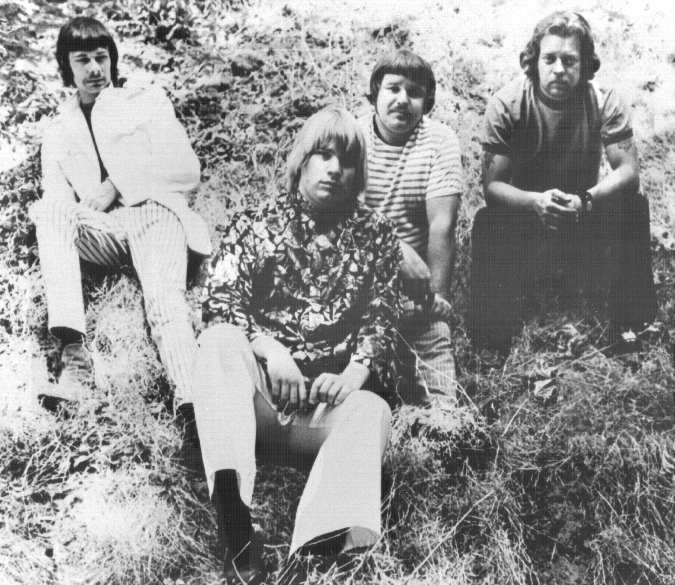 I started getting a trickle of royalties and its been better since Sundazed Records NY reissued the HMS Bounty on CD. 'Things' were always a mystery back then as to how much a record sold. They always kept you busy performing, going to the next gig that they also made a percentage of.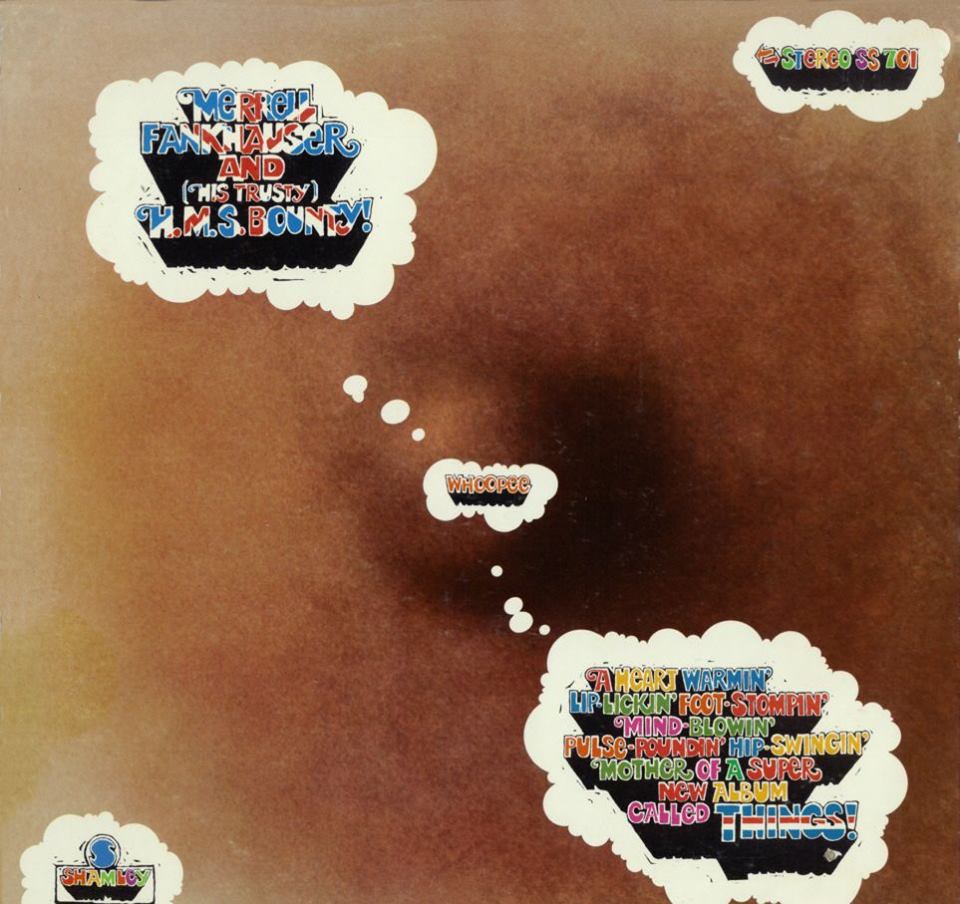 What happened next?
I used to visit Jeff Cotton an Don Van Vliet as they lived one canyon over from me in the suburban area of Woodland Hills. I would go over and jam with Captain Beefheart once in awhile and on one of these visits Jeff Cotton said he would like to leave Beefheart and rejoin me. One of the guys over heard this and told Beefheart. They beat Cotton up and pout him in the hospital with some broken ribs. He went home to his parents in Lancaster and recoperate for a few months and eventually moved into my house with me and old Exiles drummer Randy Wimer and, bassist Larry Willey.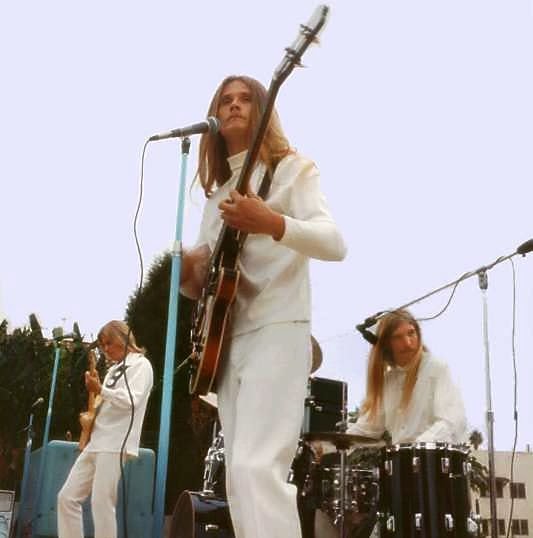 How do you remember days with MU?
Jeff Cotton was afraid to leave my house because of the Beefheart guys… We were rehearsing and found a book titled 'The Lost Continent Of MU' by Col. James Churchward and we decided we had a lot in common with the MU people, so we took the name mu for our new band. Jeff did get kidnapped by the Beefheart guys while grocery shopping and I had to go over and have a four hour battle of the brains with Beefheart while locked in the magic bathroom with him and Cotton. He completely demoralized Cotton and had him crying in the bath tub! I managed to wear Don Van Vliet down and practically carried Cotton out of the house with the rest of the band looking on … Jeff Cotton and I went on to write some amazing music and we were discovered at one of our upscale gigs at the Century Plaza L.A. Ballroom by producer Phil Meldman and manager Marty Gabler.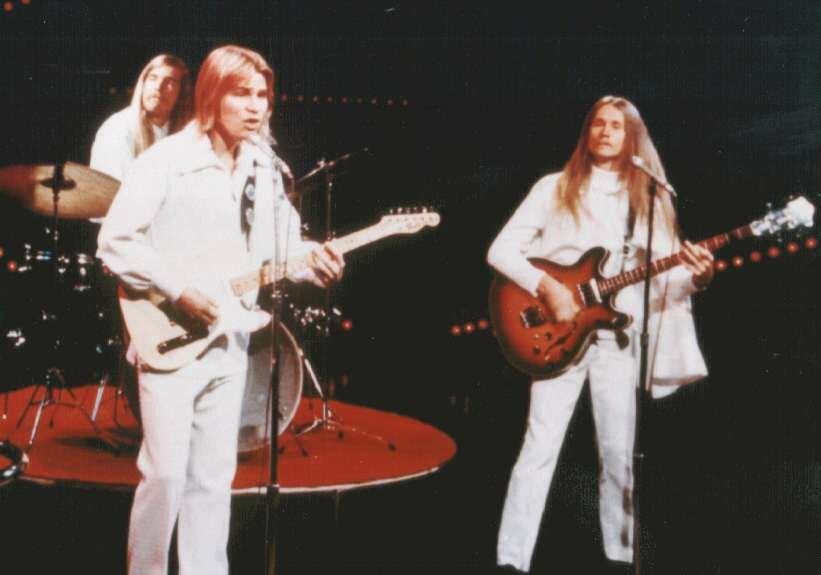 Phil put up the money to record our first album at Wally Heiders studio in Hollywood and we made a deal with Beverly Hills label Era/RTV records who had put out an early Beach Boys record and others. The album was an immediate hit on the new FM radio stations that were the new hip sound. We met promoter Audrey Franklyn who had promoted the Lovin' Spoonful and the first Rolling Stones concert at The Hollywood Bowl. She also promoted jazz singer Ella Fitzgerald for years and she loved what she called "Our new kind of music". She began an extensive promo campaign on Radio, Press and TV. Soon we were known as the most hip new band in L.A. and we were on Elliot Mintz's TV show 'Head Shop' six times. Elliot loved MU, he later went on to work for John Lennon and Yoko Ono. I don't really know how many pressings were made of the first MU album on RTV, I know the initial pressing was about 3,500.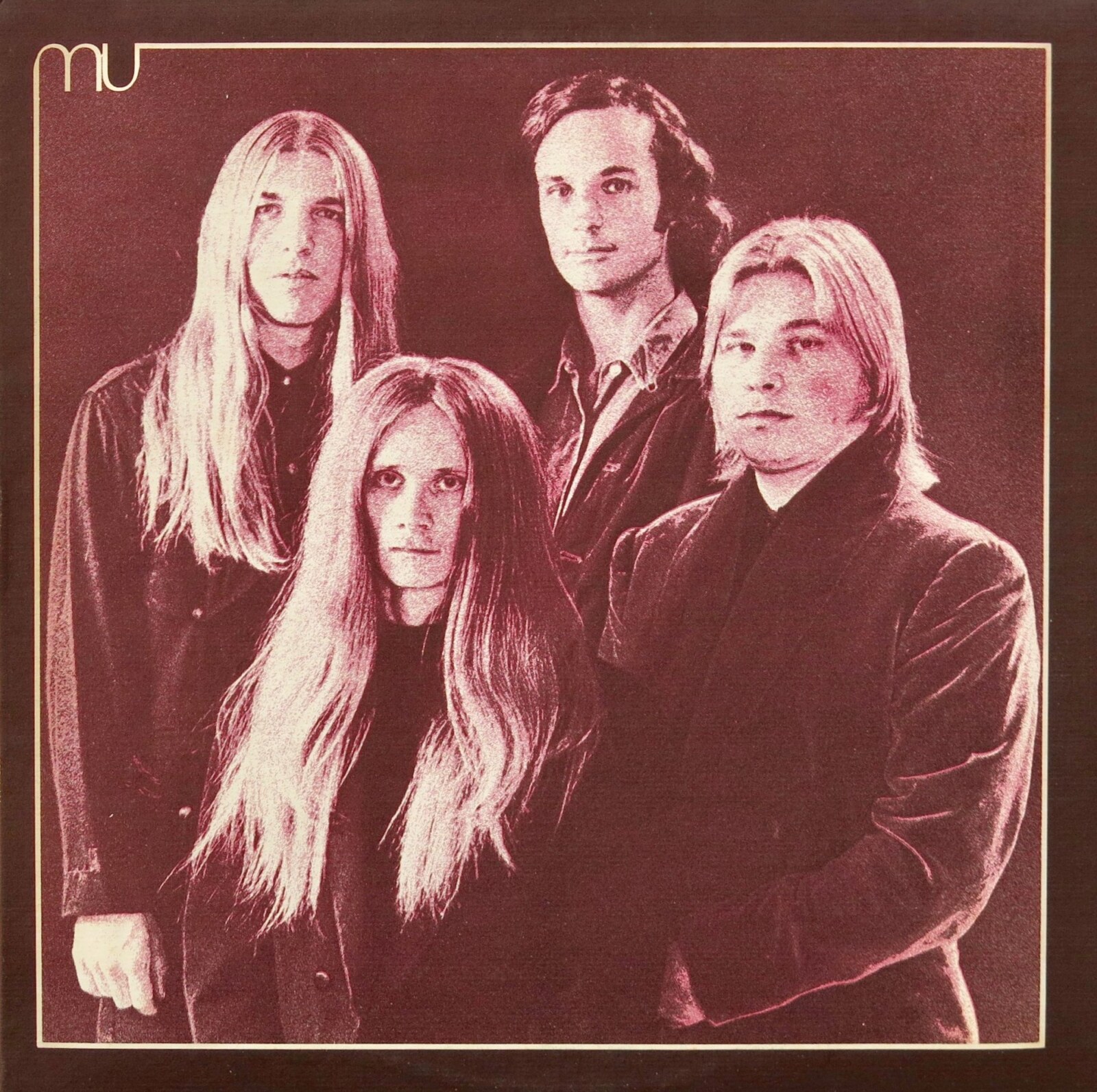 In 1973 you and your group MU moved to the island of Maui. What happened next?
A Musician friend of ours Jeff Parker had moved to the island of Maui, and said we needed to come over for a visit as the legend of the people of MU was well known there and it was believed Maui was a remaining mountain top of the Lost Continet of MU. We went for a 10 day visit and decided to save up our money and move in six months. Larry Willey didn't want to come along, so it was decided Jeff Parker would take over on bass. Feb. 28th of 1973, we said good by to our producer, manager and promoter Audrey Franklyn and a group of fans that followed us to the L.A. airport and we flew into the friendly skies to Maui.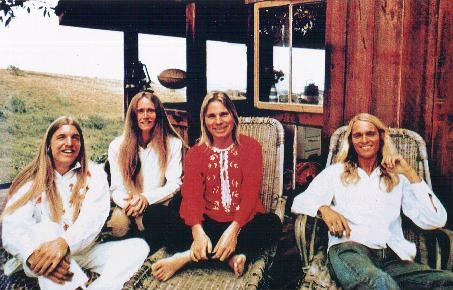 Around 1975 you released another album as a solo artist called 'Maui'. You were living in the back wood jungles of Hawaii searching for the lost city of MU.
After a year on Maui and playing several concerts we met engineer Barry Mayo who had worked on 'Quicksilver Messenger Service's' album 'Just For Love'. Barry had a lot of recording equipment and offered to set it up and record an album in our Maui jungle house. We recorded all our new songs for 2 weeks straight and got a very good sound for doing it live to a modest 4 track recorder. It was near the end of 1974 and Jeff Cotton and Randy Wimer had decided they wanted to leave the band and music business and become Christian ministers… Around this time I met violinist Mary Lee and we started doing gigs together and eventually went back to L.A. and played my new songs for producer Phil Meldman who took us to Dino Airelli who was starting Dark Horse records with George Harrison. Dino took us in the studio and partially finished 10 songs that he played for George. George liked the songs and even said he might like to play slide on my song 'On Our Way To Hana' 1 Dino sent us to a studio in San Francisco to do more recording and then said George's label had a lot of organization problems and it might be awhile. Two friends from Maui came over and finished the financing of the album and released my 'Maui Album' in 1976.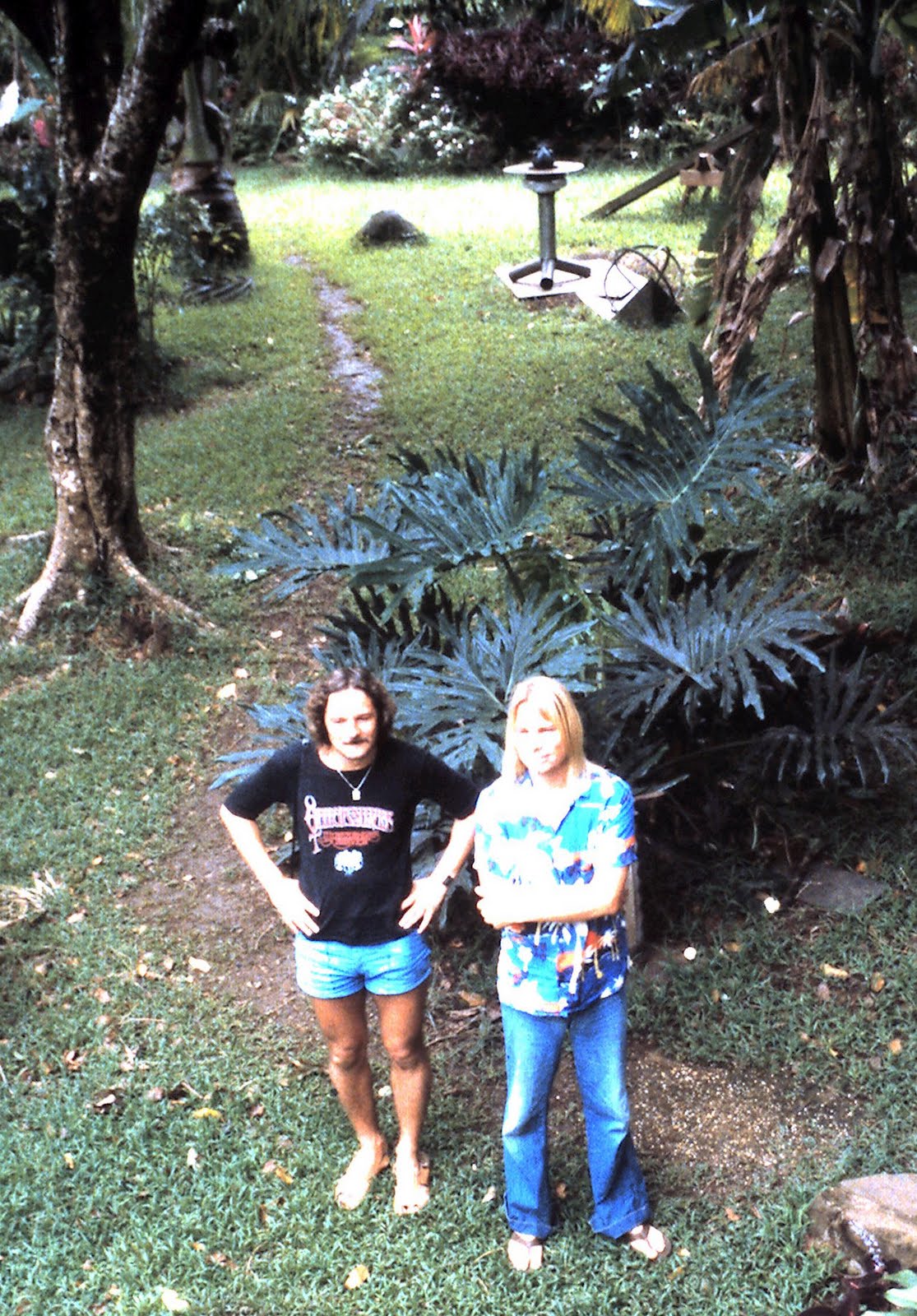 I wrote most of the songs in my self built jungle cabin on a free flowing stream by a waterfall. The album got a lot of critical acclaim and radio play and the 1,000 pressings soon sold and it slipped out of sight. Later re released on the Subliminal Sounds label on CD from Sweden. And an LP reissue on Reckless Records of UK. The album featured drummer Bill Berg who played on Bob Dylan's 'Blood On The Tracks' album.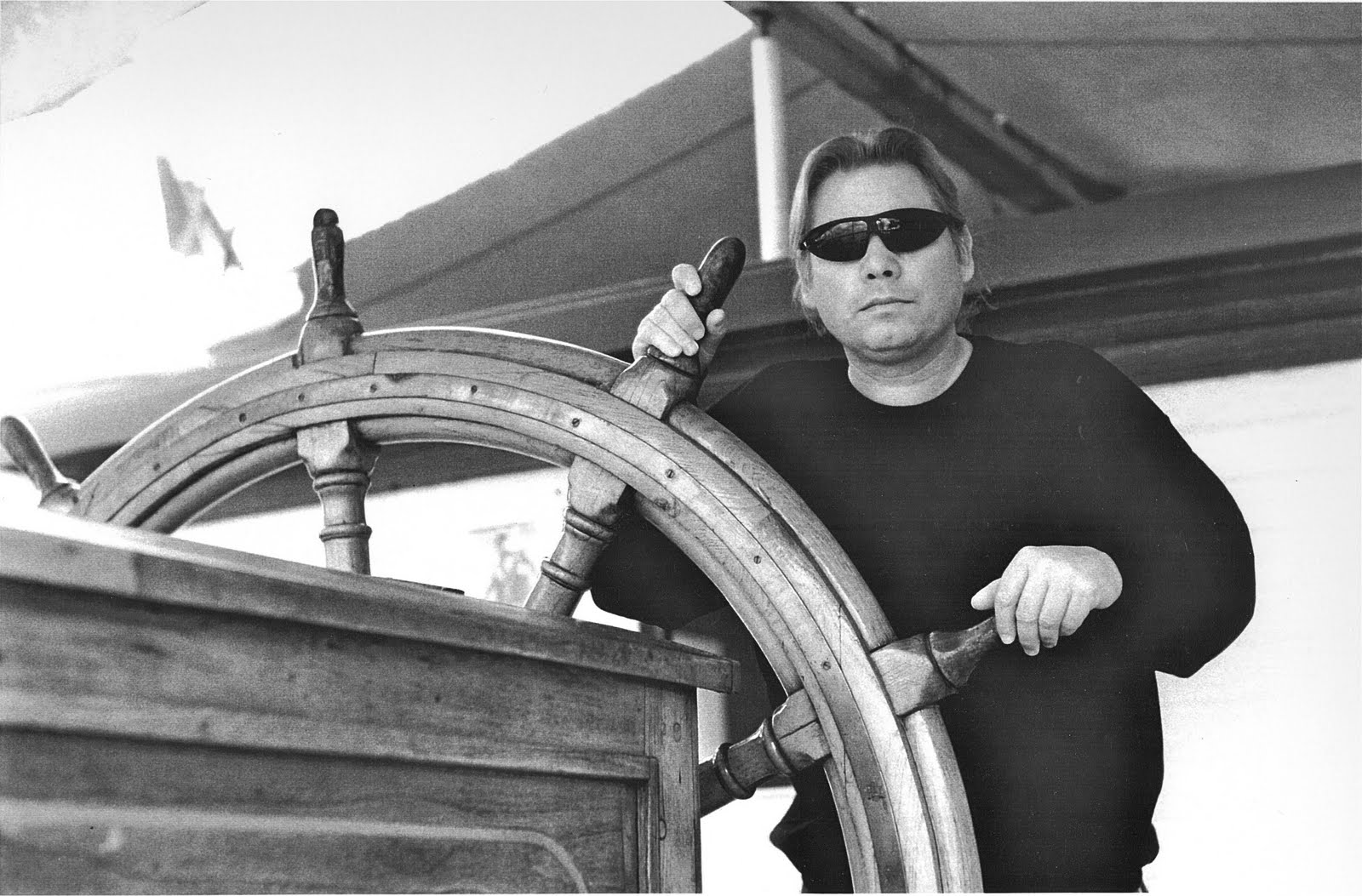 You continued to record, occasionally with friends including John Cipollina and Ed Cassidy of Spirit. New albums by The Impacts were also produced.
In 1983 John Cipollina was visiting the Island Of Maui and we got together in the only studio with Mary Lee and my Maui band and jammed from 12 noon to 12 midnight, totally unrehearsed! Some great music was recorded that can be heard on my 1986 album 'Dr. Fankhauser'. Much later in 1987 I moved back to California and had a reunion with The Impacts and we had three new CD's released 'Surfin 101', 'Eternal Surf', and 'Sex Wax And Surf'.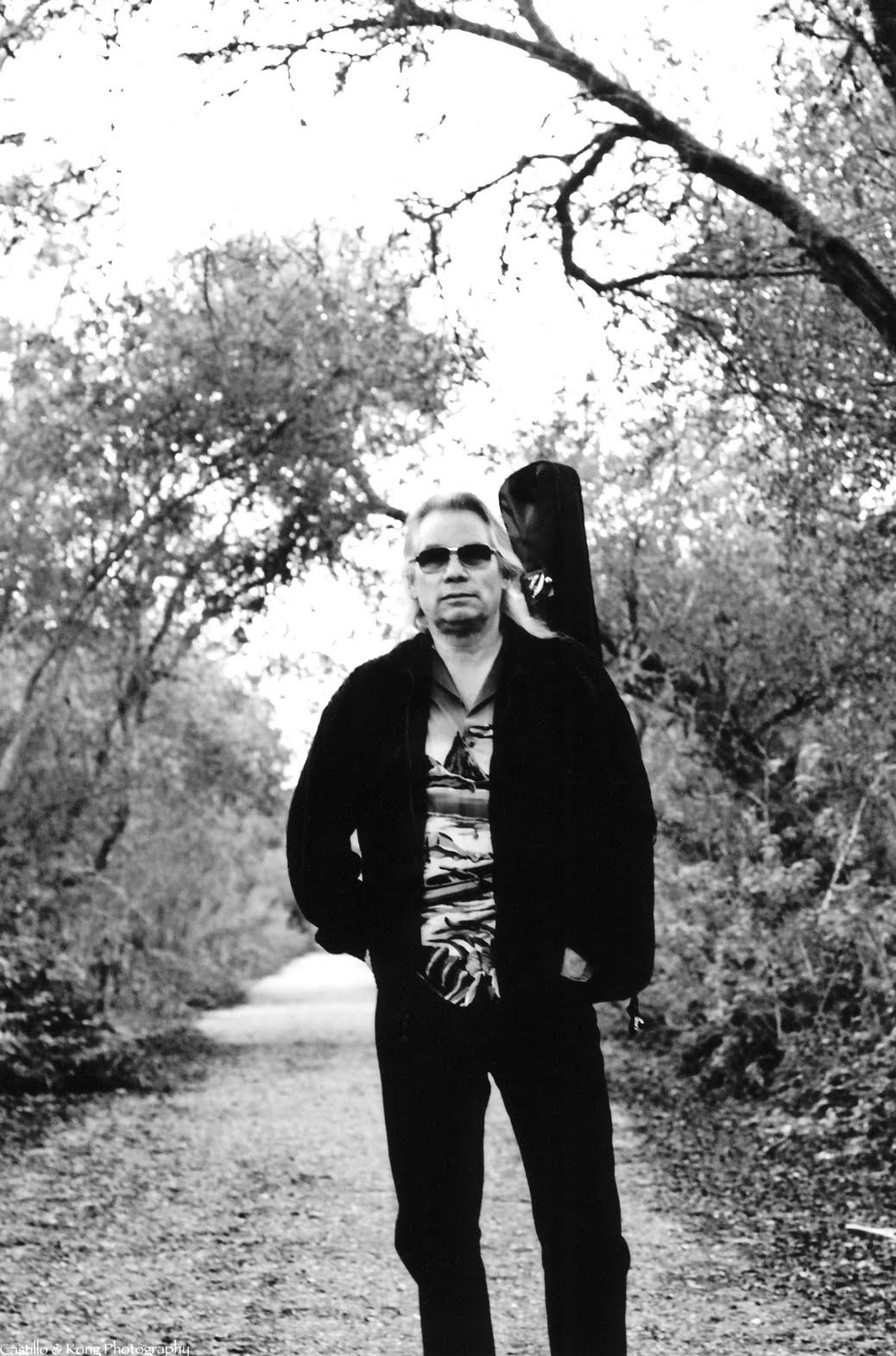 Doctor Fankhauser is your album with John Cipollina. How was it to collaborate with John?
John Cipollina was great to work with, very creative and spontaneous, very much like Jeff Cotton. Fans and other musicians always saw a similarity with Cipollina and Cotton… I am in the new DVD Tribute to Cipollina, 'Recoil' talking about the Maui Session with him.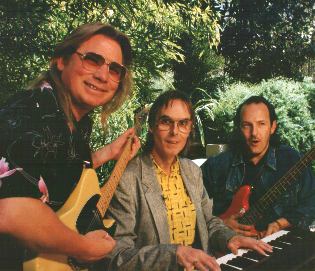 In the 90's you were also very active on TV and you also released some solo albums. What are you doing these days?
I started doing a national TV show in 1990 called California Music that was on satellite and 150 TV stations across the U.S. I had piano man Nicky Hopkins on and we became fast friends and did some concerts and recordings together. Nicky's on my 'Return To MU' album, just re released with a documentary DVD on Gonzo Multimedia of UK. They also are releasing a Merrell 'The Best Of' and a 12 episode DVD set of my current TV show 'Tiki Lounge'. I met Ed Cassidy and Randy California in 1991 and had them on the TV show and did some recording with them. Cassidy joined me for two albums 'On The Blue Road' and 'Further On Up The Road'. Cassidy and I did many live performances together and some clips and an interview I did with him can be seen on YouTube. I am now in my 11th year of doing the Tiki Lounge TV show that covers the entire Central Calif. Coast and Hawaii. Select shows can be seen here.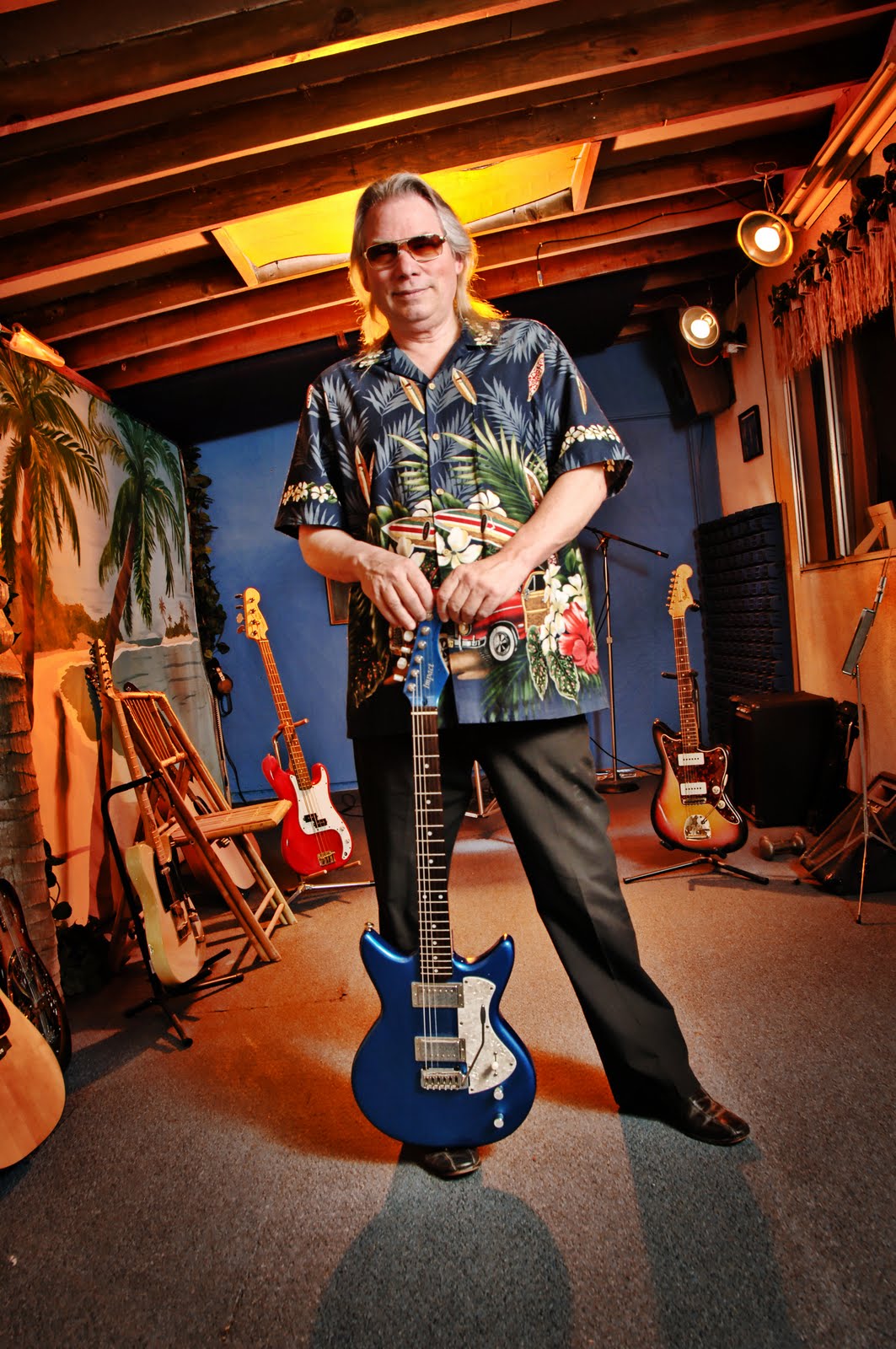 What are some future plans?
Global Recording Artist's label of San Francisco just reissued my 1986 'Message To The Universe' (1st time on CD) and they are also reissuing Mu 1992 album 'Flying To Machu Picchu'. Cassidy and I are on a 'Tribute to Sky Saxon' CD set with our song 'Two Guys From The 60's' also coming out soon. I've done four volumes of Instrumental Surf music called 'Rockin And Surfin' that are now out. I continue recording, playing live concerts and doing the Tiki Lounge TV show. And I feel very blessed to have been part of the 2011 Grammy nomination for the Rhino records 'L.A. Nuggets 1965 – 1968' set, and to be able to keep doing what I love; playing and writing music!
Thanks to all my fans and record collectors for giving me the inspiration to keep going!
Aloha, Merrell Fankhauser
Klemen Breznikar
---
Merrell Fankhauser Official Website