Aqua Nebula Oscillator interview
Aqua Nebula Oscillator have outdone themselves with their fourth release, Spiritus Mundi.
---
Aqua Nebula Oscillator formed in Paris back in 1998 and had several formations.
David Os: Well the original idea was to form a group of people who could come and go as they want, to recreate a dark poetic vision of a psychedelic journey, the idea wasn't to have a proper group with fix people, but more of a family who was into that! I have never "replaced" or fired people, they just left at a certain moment of their life, when they weren't into it any more. "Nebula" is an astral factory of stars, so there is many "stars", with the "aqua" there is a permanent flow going into the oscillation of life! Come and go as we want!
What are the differences between your releases
The real first album was Caves Recording! To me it's the purest and childish one, made when I came back from India, the desert of Mexico, and Morocco in search of the "light" while listening early Pink Floyd, Soft Machine, ancient tribal music, and reading HP Lovecraft! The UFO one was the result of a coming back from the forest and a collaboration with my brother Juan Trip! The Under The Moon was an immersion into love, decadence and psychedelics with Shazzula (my girl by the time) both fan (by the time) of raw garage punk! Third was a reunion of a bunch of assholes (me and my brothers) living the most decadent life we could, doing speed freak space rock on acid while 2 girls and an old woman was giving them blowjob reading Baudelaire ahahaha! poetes maudits!!!!
What's the current lineup?
The current lineup is totally changed! There is a killer far out jazz drummer Adrian Bang, killer bass player too Alexis Raphaellof, cosmic cowboy on oscillation, flute, harmonica, backing vocal and strange instruments, and me on vocals, space guitar, sitar, organ, and weird noise! Included skul, slave chain dense (new instrument ahaha).
Can you tell us a few words about the new release?
"Spiritus Mundi" the new one out on Tee Pee and Pan European Recording in November, is the accomplishment of all the albums! The idea was to have the bigger and cleanest valve tape sound, and to have the possibility to play the entire album on acoustic guitar, which means proper songs. We recorded in a really cool studio in Toulouse called Swamp who use only tapes and the album has been mastered in Terrazoni studio who was working for Decca in the 70's for classical music. We used a lot of acoustic instruments as percussions, violin, 12 string guitar, sitar, wisper and oscillation, space guitar, fairy and witches voices and everything. One of the only album of Aqua Nebula that you can play on your stereo without hearing a hudge ssscccccccccccccccccccccccrrrrrrrhhhhhhhhhhhh mosquito sound type ahahah!!!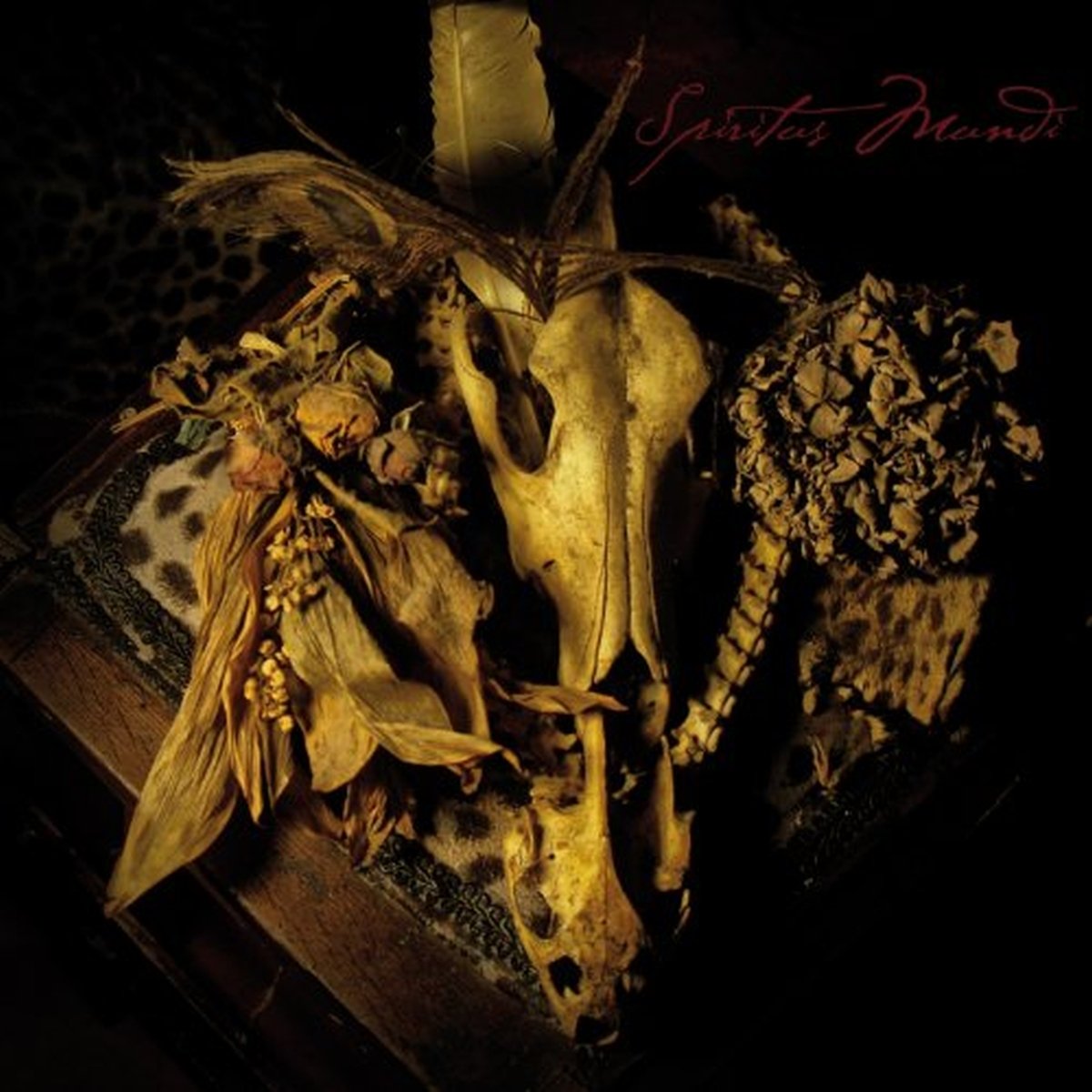 What's your inspiration?
Well since I was born I have been always in a "find the light, infinite & immortality". I have been raised by my mother who was really into religious spiritism, goths and all that, then I took my first LSD trip at the age of 15 and it opened my "eye" and put me into the "real world" then I lived for one year in India, met the kali agori babas, who was really far out into body changes, then to the desert of Mexico to meet ciguri, then in Morocco to see gnawas and trance music! In literature was really into HP Lovecraft, Antonin Artaud, Baudelaire, Melmoth, in painter I'm a huge fan of Hieronymous bosh and Salvador Dali, those people opened my eye too! I have stopped reading 10 years ago, cause to me after a while you have to stop reading and experiencing the life of the others to create your own journey, cause the only thing I have learned is that there is no master, we are our own master! We have all the world, spirits & occult inside us! Just a matter of what you choose to do with it! voila, merci Klemen.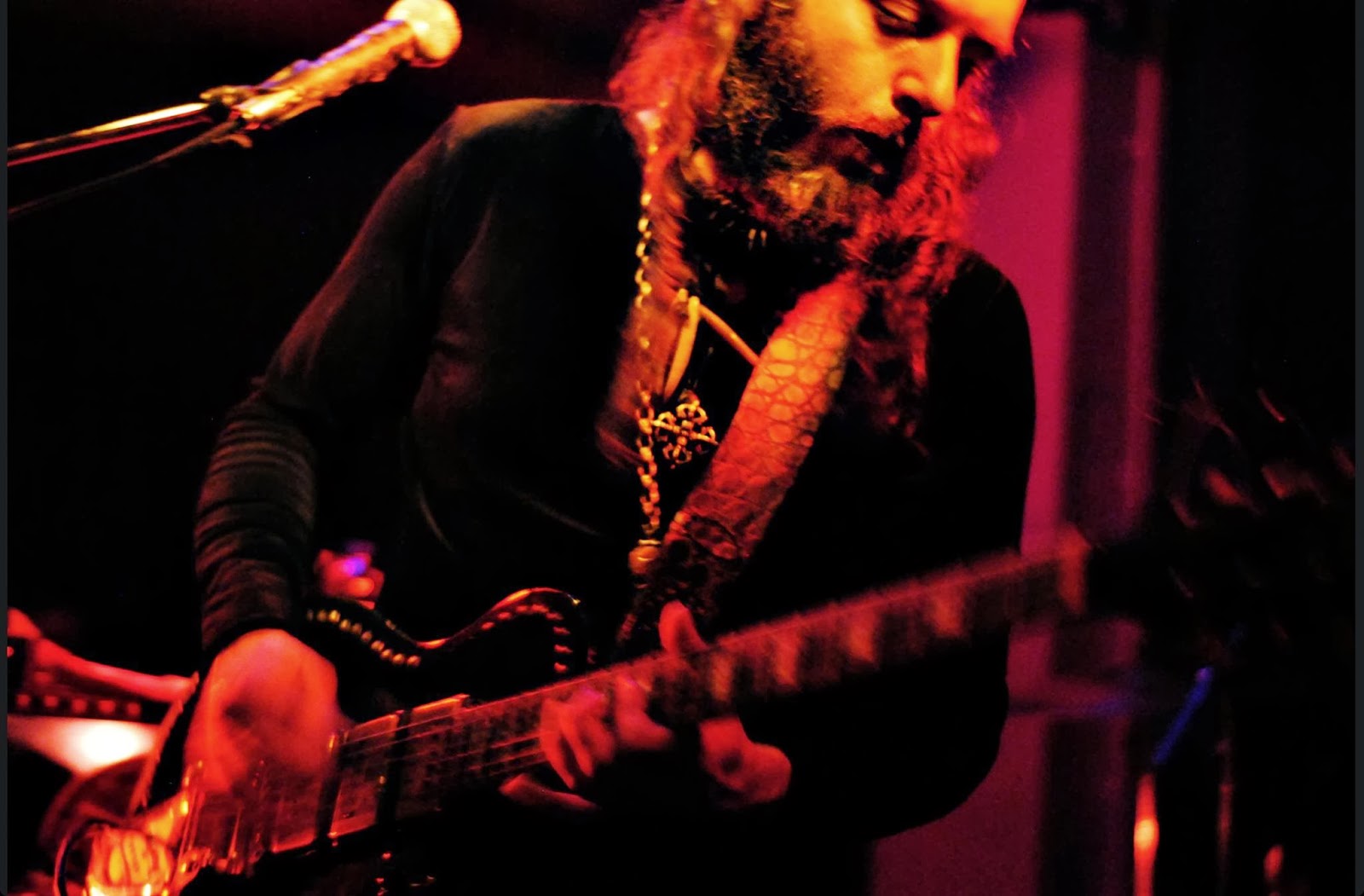 Are you planning a tour?
We will go on our tour for a month in USA, play at the Austin Psych Fest, then Roadburn in April and we will also record a new album in July. That's about it.
– Klemen Breznikar