Tomorrow, The Pretty Things, The Pink Fairies interview with John Alder (Twink)
Drummer John Alder, often called just 'Twink' was part of many groundbreaking bands. He started with Tomorrow, later he joined the Pretty Things and record S.F.Sorrow. In July 1969, John took the opportunity to record his own album with members of the Deviants (Paul Randolph), the Pretty Things (Wally Allen, John Povey), Tyrannosaurus Rex (Steve Peregrin Took) and Tomorrow (John 'Junior' Wood). The album was produced by The Deviant's Mick Farren. Twink would later play on Mick Farren's solo debut, Mona the Carnivorous Circus, with Steve Peregrin Took. Then he was with the Pink Fairies. He also had project with Nik Turner of Hawkwind among many others.
---
You started in a band called 'Dane Stephens and the Deep Beats'. After a year, the band evolved into The Fairies and you recorded some singles for Decca Records.
My musical career began with:
a.The Airliners Skiffle Group – guitar and washboard
b The Black Zillians Skiffle Group – drums
c. The Angels Skiffle Group – guitar & lead vocals
d. The Planets (Rock group) – drums
e. Eddie Lee Cooper & The Trappers (Rock group) – drums
f. Jimmy Pilgrim & The Strangers (Shadows group) – drums
g. Dane Stevens & The Deepbeats (Rock & Blues) – drums
h. THE FAIRIES
Only one single with DECCA "Don't Think Twice It's Allright" b/w "ANYTIME AT ALL"
Two singles with EMI
1. "Get Yourself Home" b/w "I'll Dance"
2. "Don't Mind" b/w "Baby Don't"
Steve Howe, Keith West, John 'Junior' Wood and you then formed The In-Crowd. You released three singles on Parlaphone Records. 
I was not part of the formation of The In Crowd. I joined in 1966 after their drummer Ken Lawrence had left and I did not play on any of The In Crowd singles.
You worked with legendary producer Mark Wirtz. You changed your name to Tomorrow. Why?
The In Crowd was basically a soul band and a more exciting scene was emerging, FLOWER POWER, HAPPENINGS & FESTIVALS which we decided that we would be a part of. We changed our music, visual image & name. I said NOW and 'Junior' said TOMORROW and that was it. TOMORROW had arrived.
What can you say about Mark Wirtz?
Mark Wirtz was the EMI producer that produced the Tomorrow album & the Aquarian Age single "Ten Thousand Words In A Cardboard Box" b/w "Good Wizard Meets Naughty Wizard".
It was great fun working and hanging out with Mark Wirtz. He came to see The In Crowd play at a club called Blaises in South Kensinton, London. He decided there and then to produce us for EMI Records. He produced 2 singles for Tomorrow "MY WHITE BICYCLE" & REVOLUTION" (we changed our name by the time we started recording), one LP entitled TOMORROW & a single for The Aquarian Age "10,000 Words In A Cardboard Box" b/w "Good Wizard Meets Naughty Wizard". He also produced a number of singles which were EXCERPTS FROM A TEENAGE OPERA. I have many happy memories of recording with Mark at Abbey Road Studios and also on a personal level he was always very entertaining.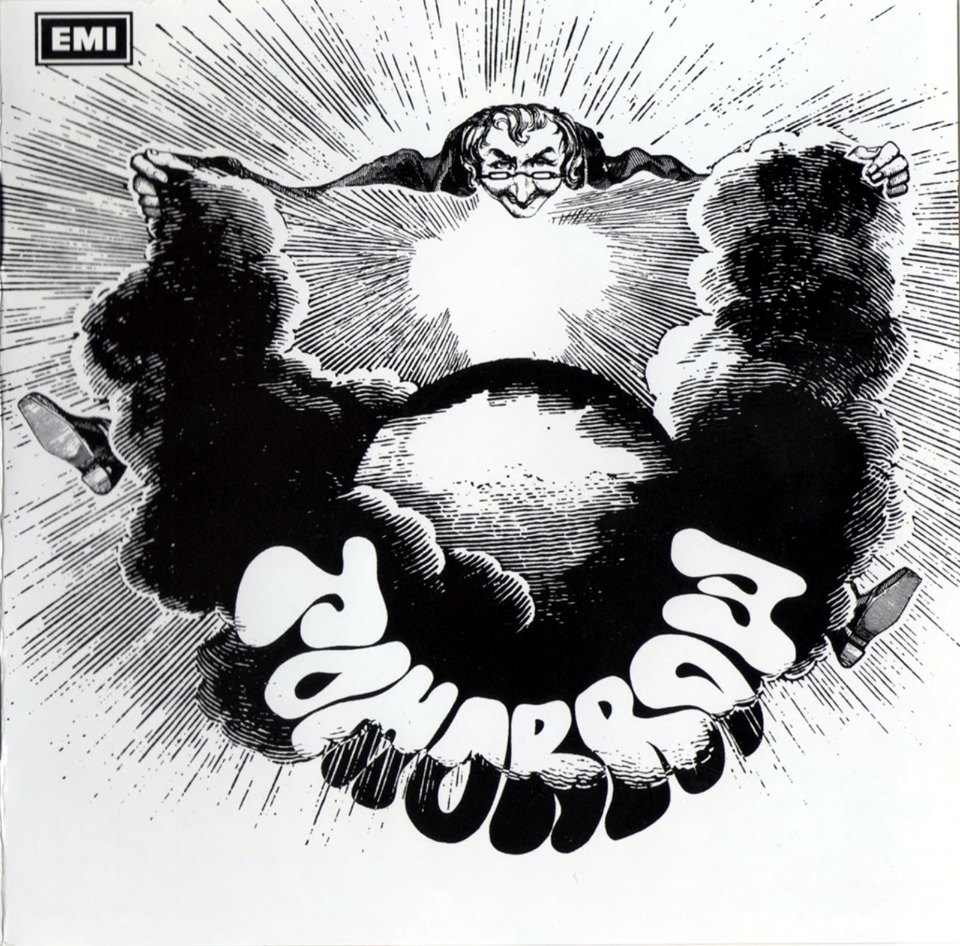 What do you remember of recording the album?
What I remember about recording the Tomorrow LP is being excited about recording it at Abbey Road, St. Johns Wood, London and being there at the same time as The Beatles were recording Sgt Pepper…! The engineers were amazing in particular Geoff Emmerick. We had some great times at Abbey Road with The Beatles, The Shadows, The Monkees popping in from time to time to see how we were doing. We freaked the studio out with a psychedelic light show and plants for ambiance.
Was there a concept behind the album?
The only concept we had for the album is to make a 'psychedelic album'.
What gear did you use?
We used our own live show equipment and the studio equipment was the same as The Beatles used. Melletron, piano, tape machines, mikes & percussion etc.
How about the cover artwork?
The cover was done by a friend of Mark Wirtz and when we saw it we were all very disappointed.
Would you share your insight on the albums' tracks?
A1 "My White Bicycle"
A classic psychedelic time piece for 1967. Inspired by the activities of the Provo Movement in Amsterdam. First pass recording was too fast and we re-recorded it with Mark Wirtz and we worked wonders on it!
A2 "Colonel Brown"
A kind of Sgt. Pepper … type character, I can imagine Macca singing this. I always enjoyed playing this at rehearsals, recording it and live.
A3 "Real Life Permanent Dream"
I remember when Steve bought his sitar and he picked up playing it very quickly. He brought it to the studio and we put it on this track.
A4 "Shy Boy"
Very commercial song, covered another group.
A5 "Revolution"
The ultimate Tomorrow song and recording. Great arrangements by the band and Mark Wirtz. Inspired by improvised ad-lib and acting performance by me at the UFO Club, Tottenham Crt Rd, London.
B1 "The Incredible Journey of Timothy Chase"
This could have been much better, the flame was dying and we were losing heart. It is a story about Keith's experiences with Bryan Morrison.
B2 "Auntie Mary's Dress Shop"
Quite a nice little psychedelic ditty, not really Tomorrow but great imagery from Keith lyrics.
B3 "Strawberry Fields Forever"
Steve's guitar work is outstanding on this Beatles cover.
B4 "Three Jolly Little Dwarfs"
Children love this song and so do I.
B5 "Now Your Time Has Come"
Another track that could have been a whole lot better.
B6 "Hallucinations"
Very commercial song that has been covered a few times. Very trippy.
Pink Floyd, Soft Machine and Tomorrow were among the most groundbreaking British psychedelic acts. What do you remember from the shows?
Yes in 1967 we played along side Pink Floyd and The Soft Machine to name a few. We also played with The Jimi Hendrix Experience and many other great bands of the time. Things were changing fast and shows were becoming more and more like events with liquid lights and joss sticks burning and people dancing the FREAK OUT. However, there were still very straight gigs and they always got a surprise when Tomorrow came. We played The UFO Club, The Saville Theatre, The 14 Hour Technicolor Dream, Christmas On Earth, we also played a number of open air festivals and traveled to Europe for gigs, mainly France and Holland. It was a very exciting time and I always looked forward to gigs. We had a great time for the short time that the band lasted. We appeared in a film called SMASHING TIME with Rita Tushingham, Lynn Redgrave and Michael York and also worked on the film BLOW UP.
Then you joined The Pretty Things and recorded S.F. Sorrow.
Three tracks for S.F. Sorrow had already been recorded and there was no need for me to re-do Skip's drum parts as they were perfect. I worked on all the other tracks remaining including "Loneliest Person". Some tracks had already been written but not recorded, and others not yet written, and some were written together on location for WHAT'S GOOD FOR THE GOOSE the film we did with Norman Wisdom, "Old Man Going" and "The Journey". Working with Norman Smith was a particular pleasure who I found to be very open to everyone's ideas. I put forward a number of ideas which were used in the production, the link with the roll call between "Private Sorrow" & "Balloon Burning", the out-tro with ad-lib vocal conversation to "She Says Good Morning" and the rising oscillator sound leading into the solo of "Old Man Going" plus other bits & bobs. "Well Of Destiny" was a joint ad-lib creation recorded in studio 2 (Abbey Rd). I enjoyed, as always, working at Abbey Road, great engineers, electronic equipment and producers. Phil, Dick, Jon & Wally were great to work with & their performances are outstanding.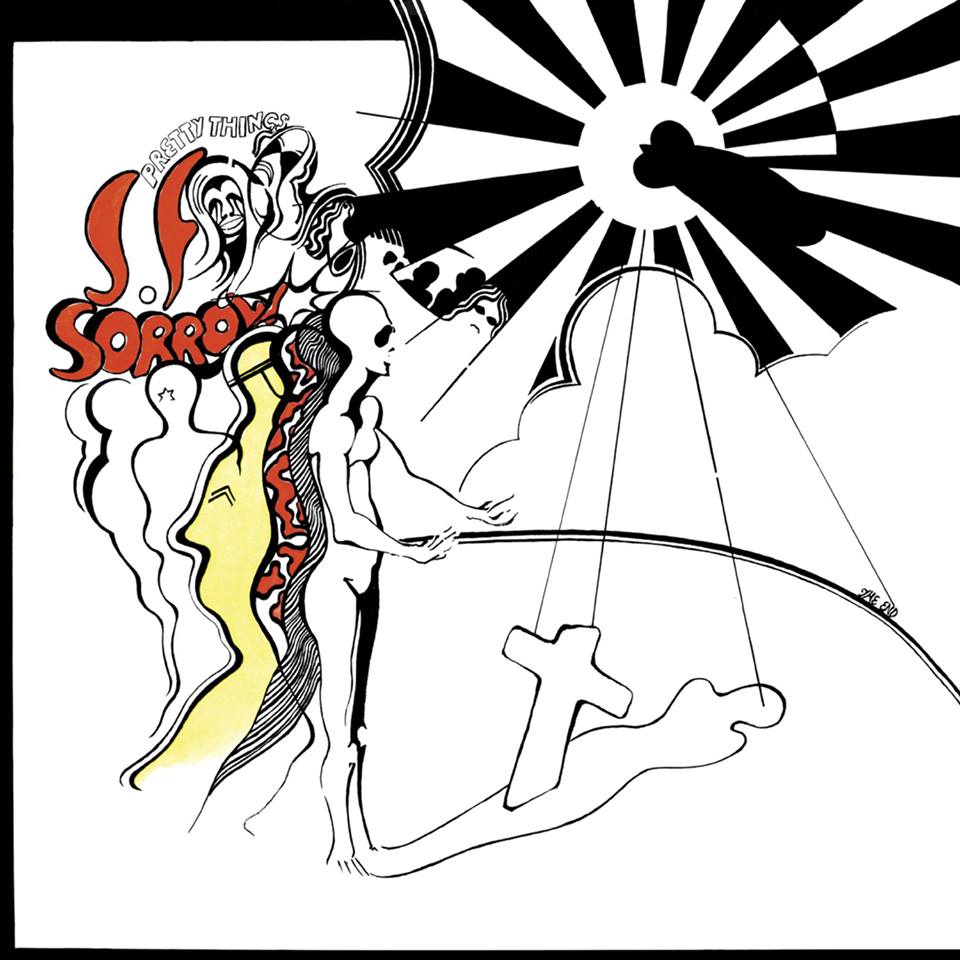 You did a great performance in Hyde Park.
The Pretty Things performed a show in Hyde Park on July 27 1968. Our set began with The Byrds song "WHY?" and continued with the following songs "TALKING ABOUT THE GOOD TIMES", "ALEXANDER", and then into a psychedelic jam starting with "MR EVASION" going into "I SEE YOU" and finishing with "MY WHITE BICYCLE". At one point I climbed on top of the PA speakers and jumped into the audience who were amazed and they gave us a huge applause for the excitement we gave them. Phil, Dick, Jon and Wally were outstanding as usual. The Hyde Park audience loved us especially when I started to throw my drums around the stage and it was after that I jumped into the audience. We lifted the park vibe to psychedelic heights unknown before. LONG LIVE ROCK AND ROLL.
In July 1969, you took the opportunity to record your own album with members of The Deviants (Paul Randolph), The Pretty Things (Wally Allen, John Povey), Tyrannosaurus Rex (Steve Peregrin Took) and Tomorrow (John 'Junior' Wood). The album was produced by The Deviant's Mick Farren. So tell me what was the concept behind the album and what do you remember from writing it and recording it?
The original concept for THINK PINK was to create a very psychedelic series of sound portraits that would transport the mind of the listener to other places. The original idea for the title was KEYS that idea was dropped as the album developed.
Some of the songs had demo sketches already recorded and final guitar parts, vocals parts and other instruments were worked out in the studio. 10,000 WORDS IN A CARDBOARD BOX was originally written recorded by THE AQUARIAN AGE as was TIPTOE ON THE HIGHEST HILL (demo recorded at EMI, Manchester Sq, London produced by Mark Wirtz with other titles). THREE LITTLE PIGGIES & THE SPARROW IS A SIGN were put together in the studio.
I spent quite a bit of time in advance with Paul Rudolph going over his guitar parts in his flat in the West End of London. All other musicians and friends guesting were directed by me in the studio.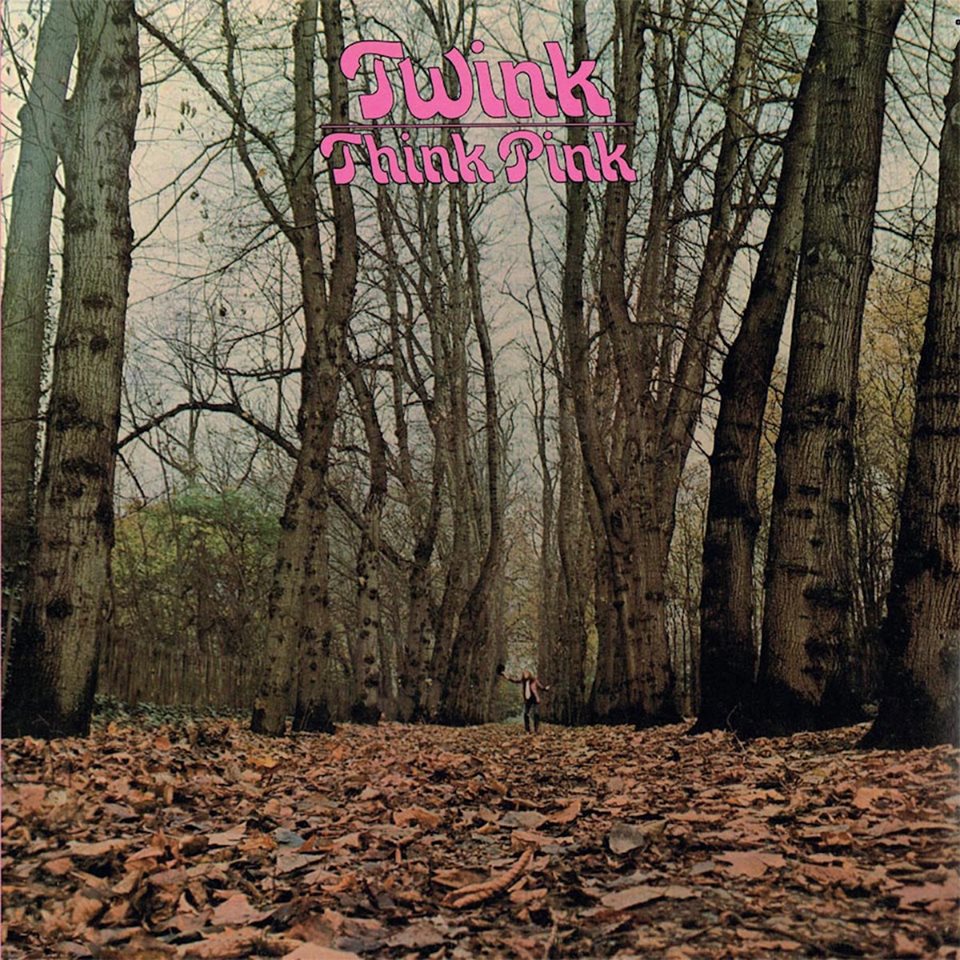 Would you share your insight on the albums' tracks?
A1 "The Coming of the Other One"
This song uses a poem of Nostradamus to a psychedelic soundscape of sounds to tell the listener about The Day Of Judgement. Jesus (The Other One), peace be upon him, will return and all those who have been buried shall rise again from their graves to meet their Maker.
A2 "Ten Thousand Words In a Cardboard Box"
The title for this song was the idea of John 'Junior' Wood which described the way he was feeling about Keith West at that time (1968) and I agreed with him then, which also includes the part in the song "There he goes on another voyage of his own delusion never knowing where the next thought will take him". Paul Rudolph's guitar performance is outstanding on the recording and cannot be faulted. As is John 'Junior' Wood's bass guitar performance.
A3 "Dawn of Magic"
This is a portrait of Earth just before Adam, may peace be upon him, and Eve, peace be upon her, arrived on Earth from Paradise closely followed by Shaitan (The Devil).
A4 "Tiptoe on the Highest Hill"
Another song written by The Aquarian Age which also featured John 'Junior' Wood on bass guitar for this recording. A song full of psychedelic and surreal imagery. The backward guitar effects during the solo are mind-blowing.
A5 "Fluid"
Very Sexy!!! Gnarles Barkley recently sampled parts of FLUID for a new song creation called WOULD BE KILLER and this new version was featured on their 4 times Grammy nominated album THE ODD COUPLE.
B1 "Mexican Grass War"
This was free form in the studio with all the musicians playing ad-lib parts as the work developed. Nothing has changed much in Mexico, then we had the GRASS WARS and now we have COCAINE WARS. This track features my old mate Viv Prince.
B2 "Rock an' Roll the Joint"
A good bit of rock n roll. If you listen carefully to one of the breaks you can hear someone saying "come baby let's be quick, pass the joint & suck my dick"
B3 "Suicide"
The very first song that I wrote 1966. I never contemplated suicide but it seemed an interesting subject. I enjoyed playing acoustic guitar along with Paul Rudolph on this track, great feel!
B4 "Three Little Piggies"
Big respect for Steve Peregrin Took for this and the next track.
B5 "The Sparrow Is a Sign"
Big guitar from Paul Rudolph and great lyrics from TOOKY.
How was working with the guys?
It was amazing and very creative.
They you formed The Pink Fairies. There were two formations of the band. Please tell us who was in what formation.
Version 1) John TWINK Alder & Steve Peregrin Took
Version 2) John TWINK Alder, Steve Pergrin Took and Mick Farren for a disastrous gig in Manchester. I fell out with Steve & Mick over this!
Version 3) John TWINK Alder, Paul Rudolph, Duncan Sanderson and Russell Hunter.
You were in the band until 1971. What did you record with them?
I recorded the single The Snake b/w Do It , Never Neverland LP, Glastonbury Fayre LP & John Peel radio shows.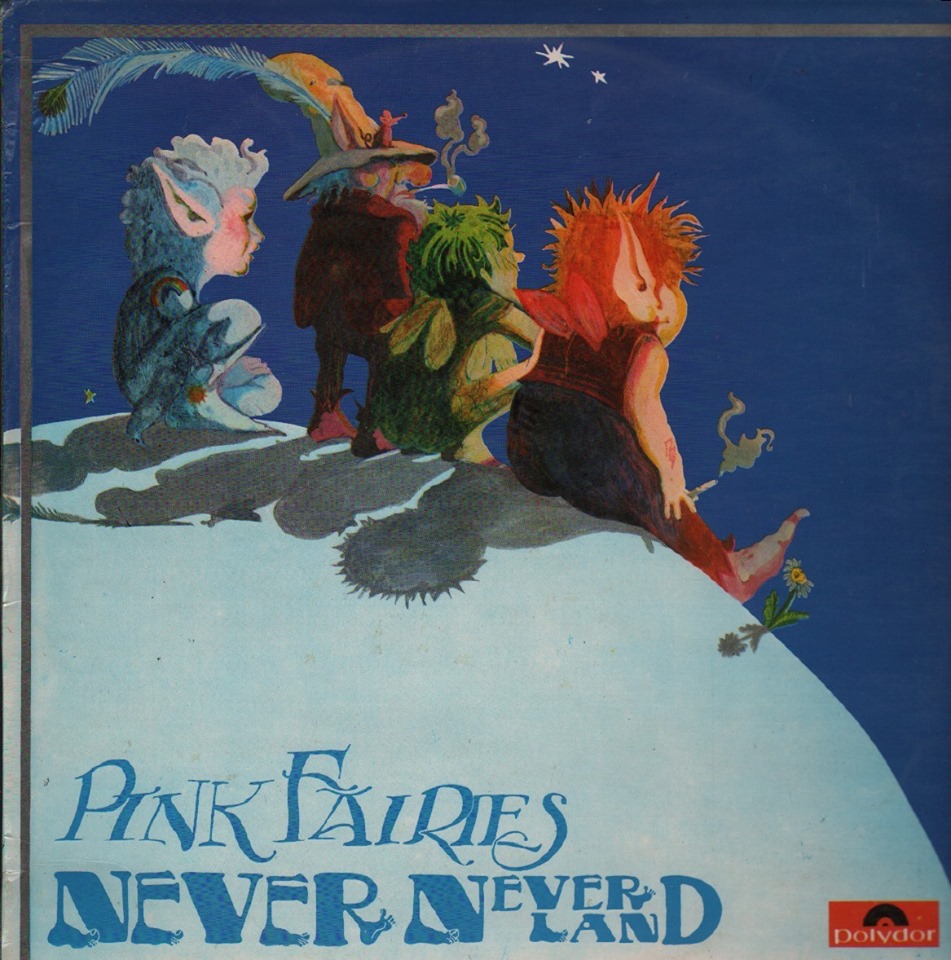 What do you remember from standing on the stage as The Pink Fairies?
It was very exciting and all the shows were different.
You would later play on Mick Farren's solo debut, Mona the Carnivorous Circus, with Steve Peregrin Took.
Mick Farren was unwell at that time and I would rather not comment. However I would like to say it was a pleasure to meet all the session musicians who worked on the album.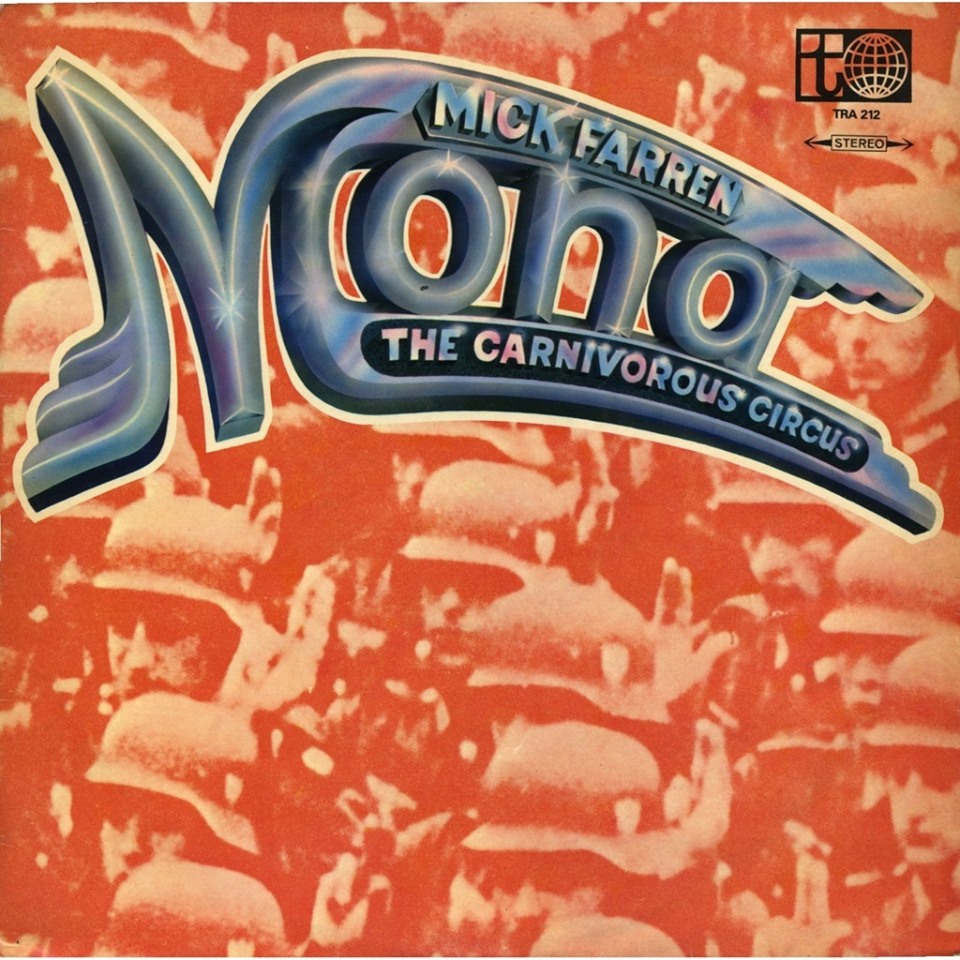 Then you did The Stars and you started working with Syd Barrett among others. You also played with Fred Firth?
STARS was born on my return from Morocco and my move from London to Cambridge. I played with The Last Minute Put Together Boogie Band and Roger SYD Barrett came to jam with us a couple of times as did Fred Frith. Syd, Jack and me decided to put a band together and we called the band STARS.
What happened after that? I know you formed 'The Fallen Angels' in August 1976 with former Greg Ridley and Mickey Finn (Steve Marriott Allstars). On the way to your first gig, an injury sustained in a car accident left you hospitalized, following this line-up disintegrated – The Fallen Angels eventually wound up backing Phil May on a solo album. You then worked as a vocalist with 'The Rings' in early 1977, releasing one of the first Punk rock singles, "I Wanna Be Free", produced by former Sparks member Martin Gordon. This single is highly important and an influence for the scene later. 
I was rehearsing with The Fallen Angels at Steve Marriott's cottage in Essex and the night of the first day there we all went to Steve's local pub. I got very drunk and so did my driver. On the way back into London the car went off the road and ended upside down in a ditch and I sustained a fractured mandible which kept me hospitalised for about 2 weeks and out patient visits for a few months. Alan Lee Shaw and Rod Latter from Cambridge visited me in hospital a few times and we had played together in Cambridge therefore we talked about putting a band together when I got out of hospital. Eventually THE RINGS emerged and we recorded a single for Chiswick Records entitled I WANNA BE FREE b/w AUTOMOBILE. Next week a live CD by THE RINGS, THE RINGS LIVE AT THE 100 CLUB 1977 is being released on Whiplash Records USA.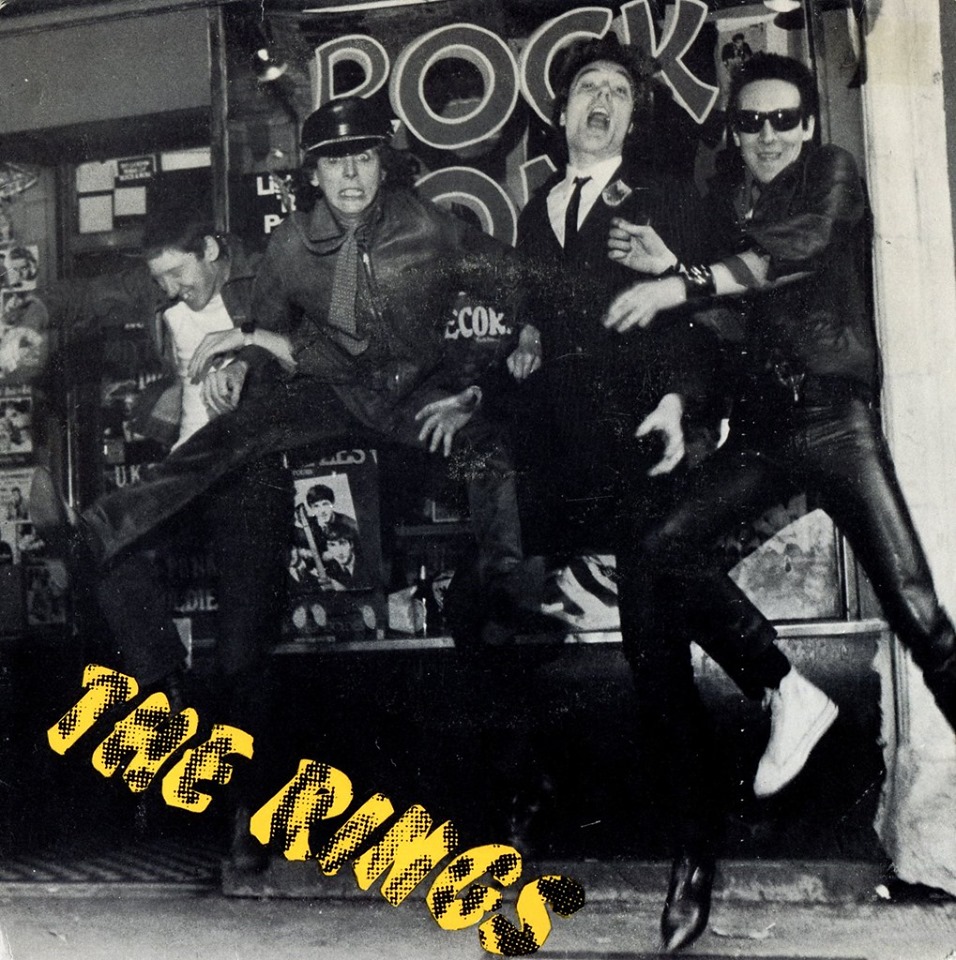 Another recording from that time is Do It '77.
"Psychedelic Punkeroo" was originally called ACID PUNK but then I met and old friend Peter Meaden (R.I.P.) one day and I told him about the song I was working on in the studio. He suggested Psychedelic Punkeroo instead of Acid Punk. That evening I went to a rehearsal studio with Kid Rogers (R.I.P.) and ran through the song with the new title, Paul Cook on drums, Steve Jones on guitar and Kid Rogers on bass guitar; me vocals. It sounded cool, better than the recorded version ! DO IT 77 was a one take recording with me on vocals & drums, Little John Hodge (R.I.P.) on lead guitar, Duncan Sanderson on bass guitar & Kid Rogers 2nd guitar.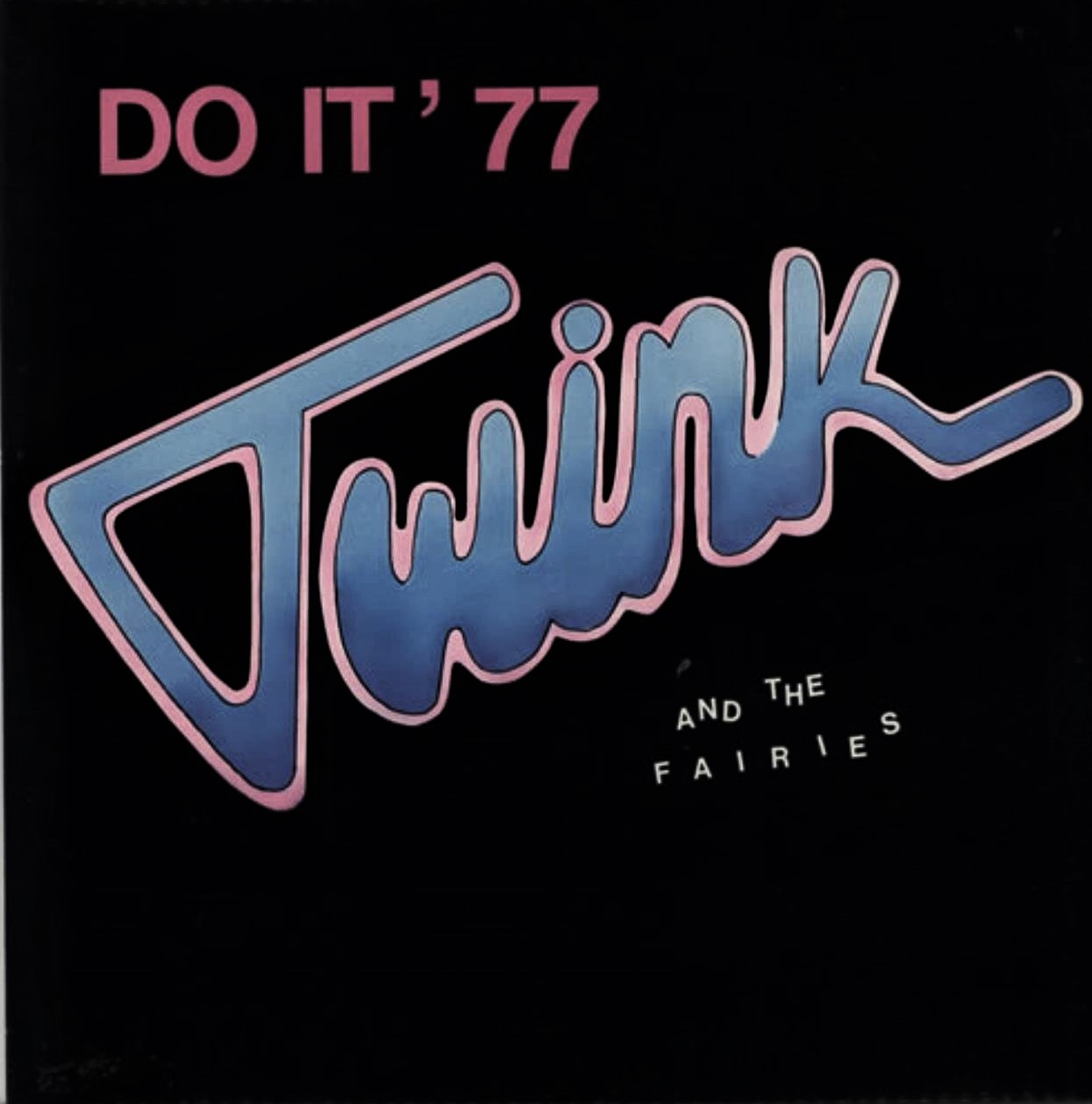 Later in the 1980s you collaborated with Plasticland and Nuk Turner's Pinkwind. 
In 1988 I went to the States and recorded a single and a live album with Plasticland. The single was "Seize The Time" b/w "Iris Of The Waterfall" (with an extra track Hey Momma Keep You Big Mouth Shut" for a German label and the album was called "You Need A Fairy Godmother" for Midnight Records. We did some shows in Milwaukee, Chicago & ?. A real good time! I toured with Nik Turner and recorded 2 live CD's in PINKWIND during the 90's. "Festival Of The Sun" & "Purple Haze" both released on my label Twink Records.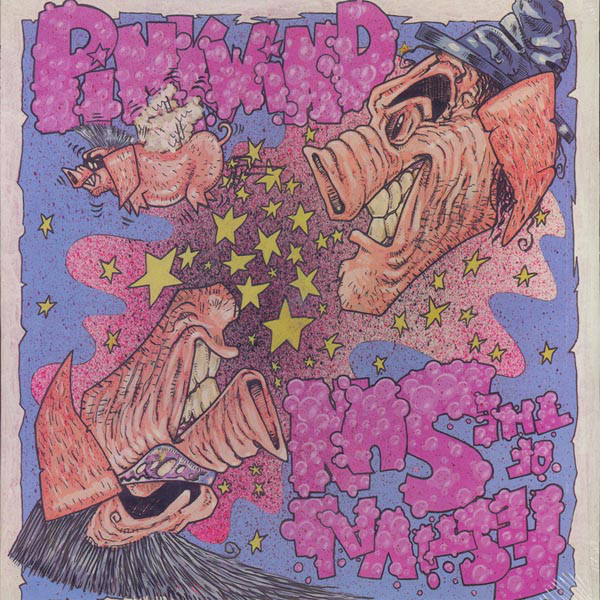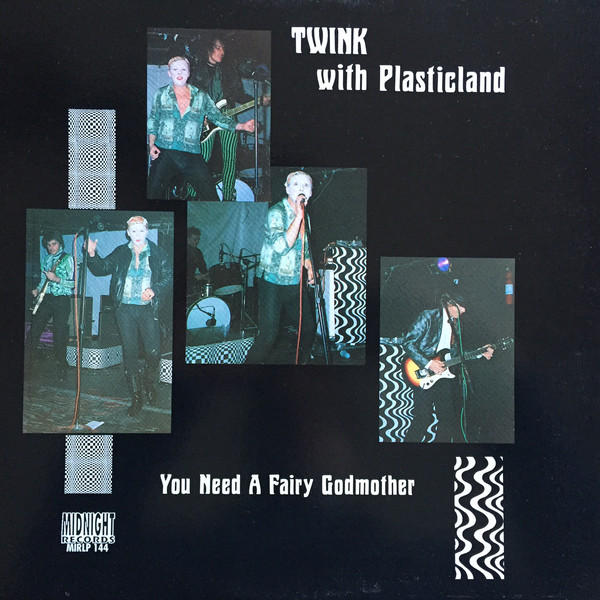 What currently occupies your life?
I am living in Marrakesh with my Moroccan wife and our 3 month old daughter Sara. I am writing my autobiography which is a lot of work but it is coming together nicely. I have finished writing the words and music to what is the follow up to THINK PINK. The working title is "THANK TWANK". I am currently looking for a record company &/or finance to record the album in LA & NY with some really cool musicians. Here in Marrakesh I am recording with Sheikh Mohammed some songs I have written for voice & drums only, any instruments required will be imitated by voice. We are also working on translations of the Quran & Hadith & we are in the studio 3 times a week. In January I am going to Rome, Italy to record and album with Technicolour Dream. The album opens with a new version of "You Reached For The Stars" & closes with a new "The Dream I Just Beginning". I have written 5 new songs for this project with joint composition of the music. I am arranging to do some shows in 2013 inshAllah.
Joe Boyd once stated in his book that the song "Revolution" performed one night at the UFO Club was the apotheosis of the 60s UK underground. 
Joe Boyd is entitled to his opinion and I am very honoured that he should feel that way as the performance that night, which I remember very well, was completely free-form and ad-lib, also very exciting.
What is the story behind 'Twink' nickname?
When I was with THE FAIRIES in 1964/65 our Scottish fans used to send me TWINK HOME PERM (Eric Clapton's favourite) because I had very curly hair. It was a little funny joke. My mates in the band started to call me TWINK & it stuck! Oh well what can I do now?
Any regrets?
None! What has gone before has led me to who I am to-day.
Thank you very much for your time and effort.
Love Peace & Happiness to you all :))) & if you have any questions please contact Psychedelic Baby Magazine.
– Klemen Breznikar