Howlin Rain | Interview | New Album, 'The Dharma Wheel'
Over nearly 20 years, Howlin Rain may have become the quintessential independent American rock 'n roll band.
---
A steam-spitting Hydra of cranked guitars, kicking asphalt dust through a kaleidoscoping travelogue of desert motels and dives, volleying forth transmissions of sci-fi poetry from the blacktop veins of this cracked and aching country. Now, in America 2021, capping this strangest and sorest of times, the band returns with 'The Dharma Wheel', a six-track, 52-minute dive into a joyous fantasy realm of exaggerated present.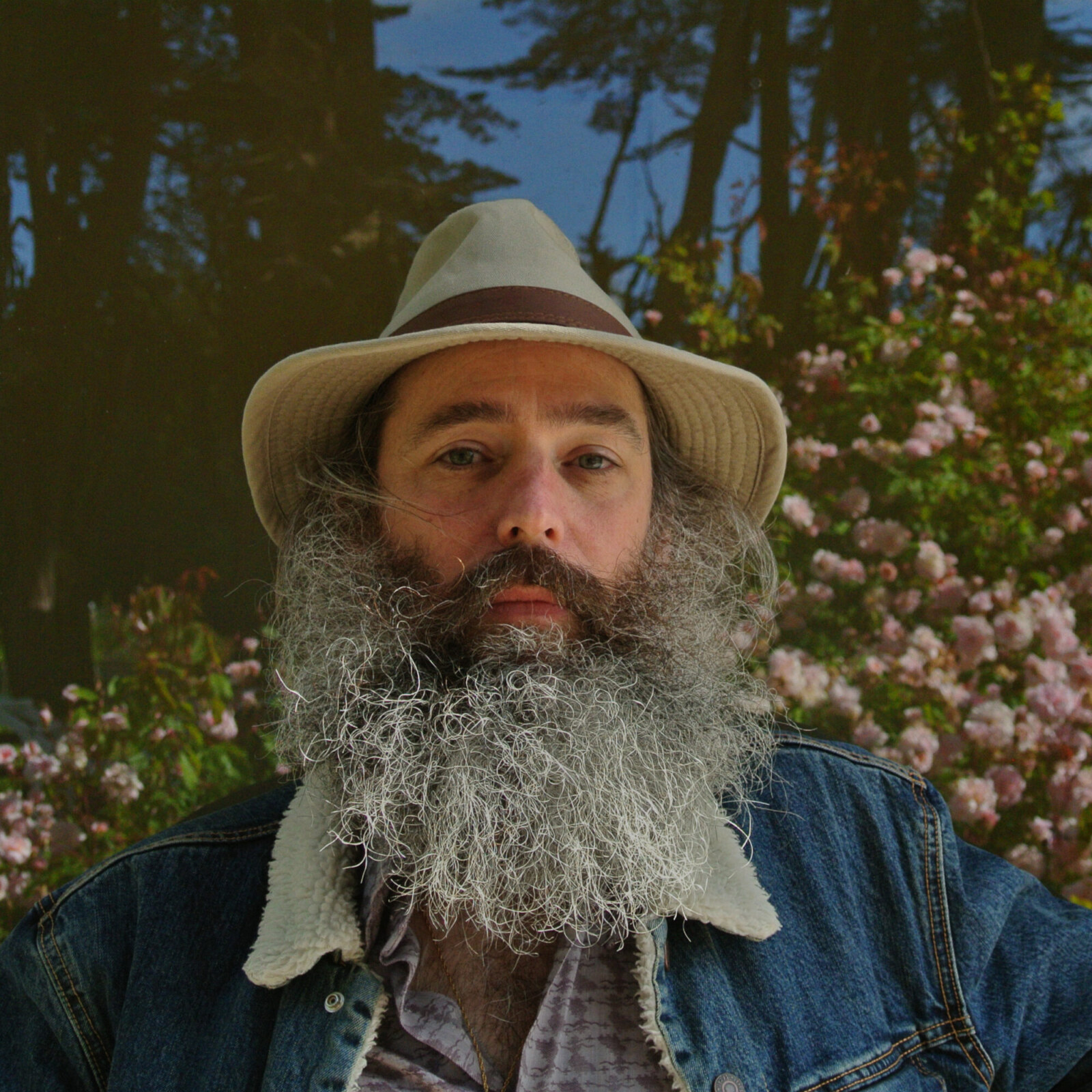 "My talent in music has always been the ability to think big picture"
How's this last year under lockdown been for you? Have you found the isolation creatively challenging or freeing?
Ethan Miller: It's been ok really on that level. Of course there are psychological effects that bubble up for each of us but on a "keeping busy" level I had no down time. The Silver Current label kept me extremely busy, online sales for records went bananas during lockdown and luckily I had the Oh Sees live album, the new Growing album, a Howlin Rain live album and rarities album, the 'S/t Demos' demos and Howlin Rain 'The Dharma Wheel' all fairly well on the burner ready to knock out one after the other from inside my home. Luckily, up until just a few months ago the pressing plant I use was really pumping this stuff out with short turn arounds, so I was really putting out records as fast as I could turn them in for pressing. I worked longer hours and harder during the last year and a half than I think I have at any given time over the last 20 years trying to keep up with it! Obviously if I was out on the road and in the studio a lot I wouldn't be able to focus that much on running and expanding the record label, so that was the positive side of the break from life on the road. I put my creative energy into cottage industry.
You have a brand new album out, 'The Dharma Wheel'. What's the story behind it?
We'd been working on 'The Dharma Wheel' album for the previous year and a half or so. Originally it had been worked up as this massive triple album kind of thing and we'd been rehearsing it and playing parts of it on the road and recording it between tours. The tours would hone our performances of the songs and also fund each recording stop. In some cases I was booking us studio days to track song during days off in the middle of tour. It sounds like it would be stressful but it was actually a really easy way to make an album because you don't have to think so much about "how" to play everything in the studio, you're playing much of it every night on stage and then the next morning you just play it in the studio. It takes a lot of the stress and guessing about how to "get something right" out of the equation, because when you're on stage with an audience you know what's going right and wrong. When Covid hit and the world came to a halt our band was estranged from each other by geography and lockdown caution for the foreseeable future and when I went to evaluate finishing this massive 2+ hour triple album I realized that we had a long, single album nearly finished from it all and those songs together made a great stand alone record. Finishing the whole giant triple LP would have been just too daunting between funding and studio logistics in the heart of the pandemic. I figured in this case we'd release the first volume and hopefully follow it up with the second volume afterward. So 'The Dharma Wheel' is the first volume. It's pretty epic in it's own right but I think it still has a little resonance that it's been taken off this other planet and is passing as a stand alone album when it's actually part of this larger story and larger musical setting. I like that it works both ways in the end.
How long did you work on the material for the album and what can you say about your usual creative process?
We probably worked about a year and a half on the material. Though the song 'Dharma Wheel' I first wrote the basic chord and riff structure about 10 years ago and tried it out with Feral Ohms. They gave it the basic verse, chorus and middle build section feel that is still in there as foundation in the song. But it always felt a little more like a Howlin Rain thing than a Feral Ohms song, especially as FO kept getting faster and faster and louder and louder, we started peeling away all or psychedelic leanings in favor of '79 West Coast punk vibes. So we shelved it. Jay Babcock had once told me that he thought it sounded like a Howlin Rain song too and that stuck in my ear. All these years later I brought it to the band (HR) and they immediately stepped inside of it and brought it to life and our long process of writing, arranging and polishing this epic tune began again and we saw it to conclusion.
The creative process was this: I'd bring songs to the band in their unfinished / skeletal form, they'd listen to a demo or listen to me play it with chords and sing it as we all stood around in our rehearsal space with our instruments across our shoulder, and if they felt inspired by what they heard we'd all take a swing at it as a band. Within the first or second pass I could feel if the band was already living in it or not and we'd put it on the "to do" list or shelf it. We probably went through about 20 or 30 songs (some of these songs were epics like 'Dharma Wheel' and other 15-20 minute suites et cetera mind you) and ended up keeping about 15 songs to work on, which added up to about 2.5 hours of music or so. By the time we got to tracking we'd shaved a few songs off last minute and had it down to about 10 or 13 songs at about 2 hours of music. So it was a rather large scale writing and rehearsing effort, very ambitious and a lot of dedicated work, but for me it was one of the most enjoyable extended periods of album work I've ever experienced.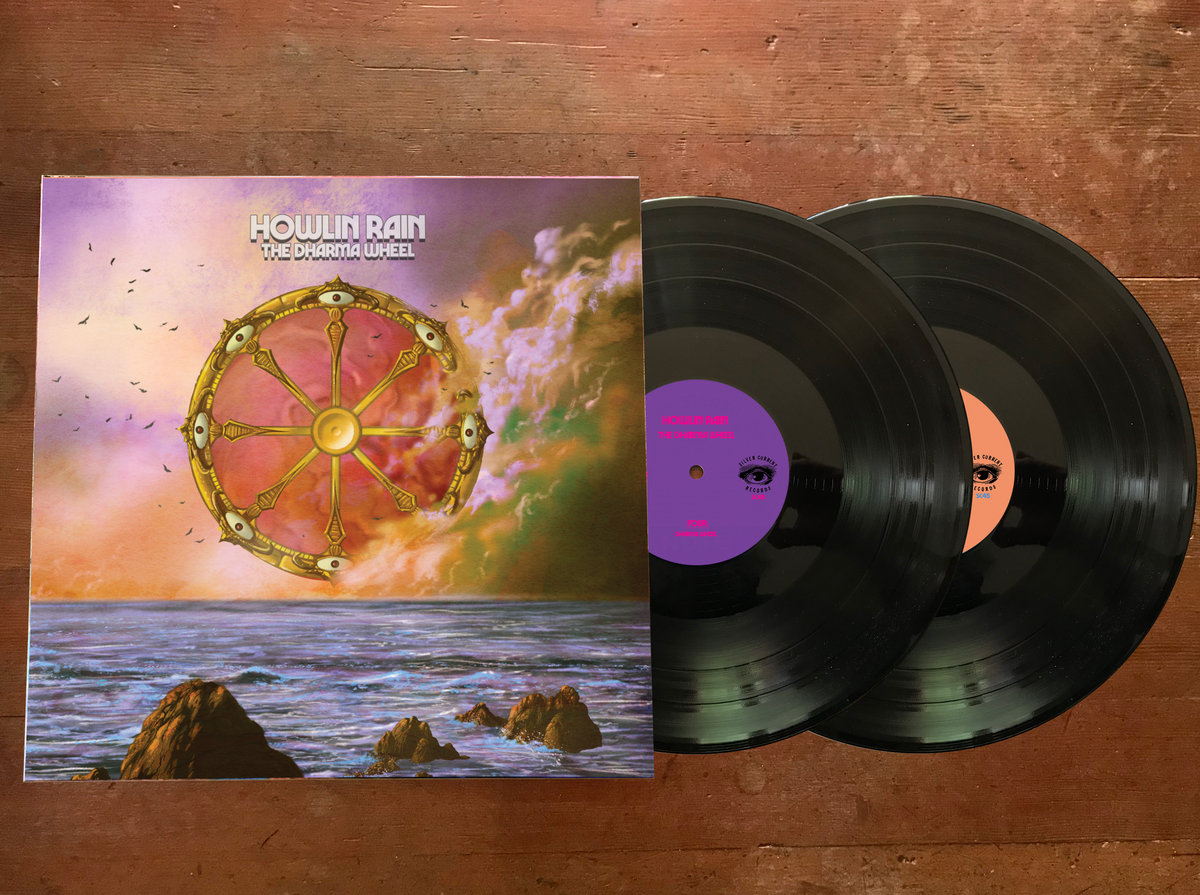 You have some incredible guests on the album; Scarlet Rivera (Bob Dylan's 'Desire' album / Rolling Thunder Revue) on violin and Adam MacDougall (Chris Robinson Brotherhood, The Black Crowes) on keys. What was the energy with those guys?
They were both great. Scarlet is a legend so she brought some of that legend / Scarlet energy you'd expect, in her sound, in her stories. We sat around after takes and she told us behind the scenes stories of the Rolling Thunder Revue and other 70s adventures and misadventures. We were all flying pretty high getting to be around her, listen to that beautiful violin sound being created in thin air for OUR music!
With Adam we did two different sessions and the man is just a mad scientist with a mini moog at his finger tips (or any keyboard really) – we did fast takes through in overdub and then I took the takes home and edited them into a single cohesive performance. The editing was a real joy for those keyboard takes for me. Each take was it's own little funky, dazzling, fantasy poetry in sound! On a song like 'Don't Let the Tears' you can hear that I couldn't just choose a single take, I ended up with a gorgeous keyboard gumbo boiling away throughout the whole song! Adam is a friend so the keys sessions were fun, low key, some good Tequila, we set up in the control room and just casually worked through tunes late into the night with the record button on.
"Our entire waking human experience is dictated by our perspective"
Do you feel that psychedelics play a certain role in your music?
I feel that once you have effectively experienced psychedelics they forever play a role in your ability to think creatively and with an abstract perspective and to know that the hillside in front of you isn't the highest point on earth just because it's the highest point you can see and that the world isn't flat just because you're too close to it to see that it's round. Almost all of our entire waking human experience is dictated by our perspective and interpretation of the world before us and it's so very easy to just lock your "perspective and interpretation" into a cage and start dragging it around with you on the ground everywhere you go and when you arrive at something new you drag the cage out before you and let that thing start barking and lunging at the experience to "deal" with it. With psychedelics, that cage and chain are dissolved and the thing inside goes back into matter and you face an experience in real time without the ability to apply all of your "known" and rational interpretive skills, at least in my experience. The lessons there to take with you in approaching creative work are profound at best and an excellent tool to take with you at the least.
How would you compare it to 'The Alligator Bride' or any other previous release?
The mission with 'The Alligator Bride' album was to create a raw studio album that felt like you were standing 10 feet in front of the band playing live. Not a live album per se, but that raw immediate energy and expression and raw edges. The songs weren't super rehearsed, the album wasn't super polished et cetera. The mission with 'The Dharma Wheel' was to create something very rehearsed, masterfully performed, not overly polished, but a bit grandly presented through mastery of performance. The songs were well rehearsed, very known to us, the album has the feel of dedication to and accomplishment of craft without the neurotic obsession that can overtake hard studio work and "grand" productions when things get out of hand. If 'The Alligator Bride' was a celebration of "energy", then 'The Dharma Wheel' is a celebration of music.
How do you see the relationship between the instrument and the space where the instrument is recorded? Do you discover new aspects of your songs developing in front of an audience?
Of course. You learn so much about a song by playing it in front of people. And sometimes you listen back to a recording and hear the whole group playing a happy accident on stage together while endowed with that heady performance energy, full of live momentum, and it's the best thing that ever could have happened to the song. You just can't get those kinds of small miracles anywhere but in front of audience energy.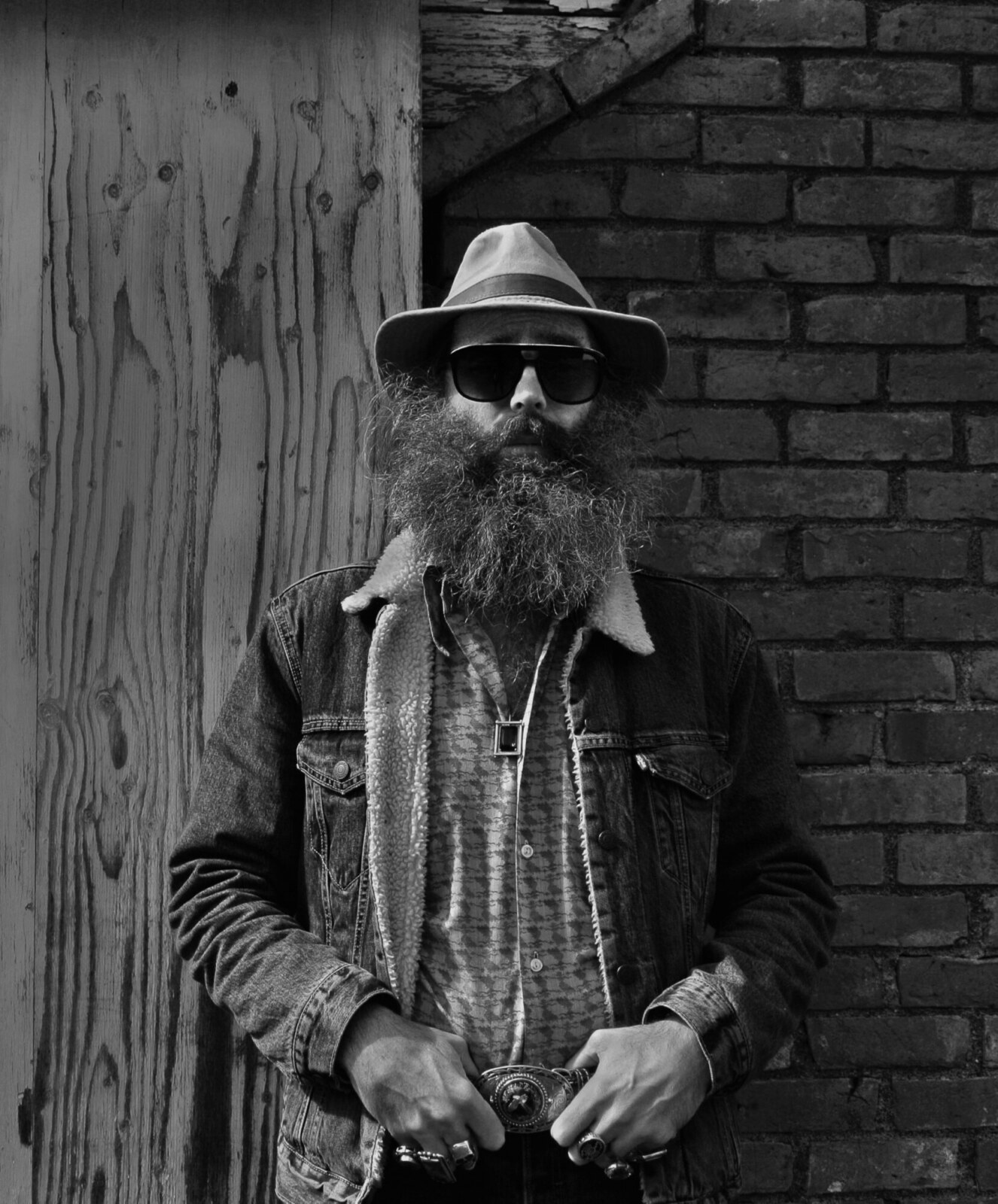 Looking back, who influenced your guitar playing the most and did influences change during the years?
Yeah, it changes over time. I loved guitar players from a young age but as I began to play electric guitar in bands I really felt a spark and illumination about my own path with Johnny Thunders, how much he could do without the obvious use of perfection and technical theory? What were his talents if he couldn't shred like Steve Vai? He was shaking the earth and breathing rock and roll fire with every note… if that didn't come from "practice and theory" what was it and where was it coming from?
My talent in music has always been the ability to think big picture, hear whole songs and albums in my head, hear music in energy and color, hear what bands could potentially be, to think creatively, but mine is not necessarily a talent of musical technicality. No matter how much I practice these guitar scales don't seem to speed up that much and I don't suddenly become a jazz fusion player, ha ha. So coming into a deep personal connection with Johnny Thunders playing and energy opened a lot of doors as to the different ways of being talented and wielding musical power and excellence of expression.
In the early Comets years I was pretty hung up on Michio Kurihara and John Cipollina. As well as Kawabata from Acid Mothers and Narita from High Rise. As time goes on I become more intrigued with guitar players for different reasons than just their outward playing style. Like for instance Mick Taylor's immovable timing feel, the 70s Stones can be coked to the gills and just pushing the tempo like crazy, the wheels are about to come off and he's just blazing away at the back of the beat, 6 feet of ice water in bellbottoms! For me, that's an interesting thing to ponder and listen to and the way it effects these different moments in Rolling Stones songs. Or listening to Jerry Garcia's guitar playing over a 3 hour show recording at the Keystone, mostly improvisation, and he never repeats even a three note figure or lick a single time. B.B. King would repeat the same three note lick maybe 300 times in a multi hour set, he was known for certain recognizable licks. If Garcia isn't playing any licks for 3 hours, but he's playing lead guitar, what is he playing? In other words, rather than mimicking my heroes or guitar players of interest now, I find it more interesting to try and incorporate something of their personal methodology and see how that feels to me or what it makes me do differently than I normally would do.
Even more than looking to guitar players on records I take most of my influence these days from the other guitar players I play with. Same as above, listen to what they do, think about how or why they did it, try it myself and see what how it effects my own playing and expression. Noel and Charlie from Heron Oblivion, Isaiah Mitchell, Daniel Cervantes, Jason Soda in various Howlin Rain settings. These people end up having the most influence of all and teaching you the most.
Would you mind if we go back to the early days when you formed Comets On Fire with Ben Flashman. How did that come about?
Ben and I were pretty inseparable in Santa Cruz and we were in a band that was starting to dissatisfy us for one reason or another and we started a little recording project (Comets) as a palette cleanser.
Comets On Fire aged so well. The material still sounds as fresh as it was back then. Would you like to pick a few highlights from those days?
The first four albums are each a very distinctive statement in my opinion, it's not a "best of" band to my ears so I'd suggest to folks to touch down anywhere in those four records for starters and you'll probably know very quickly if it's your thing or not. LP1 song 1 and then chronologically forward is an interesting journey.
What about Feral Ohms? Is that still an active project?
It is but we've been pretty estranged from practice and such during Covid. We still have a jam space full of huge amps and a mountain of empty beer cans et cetera.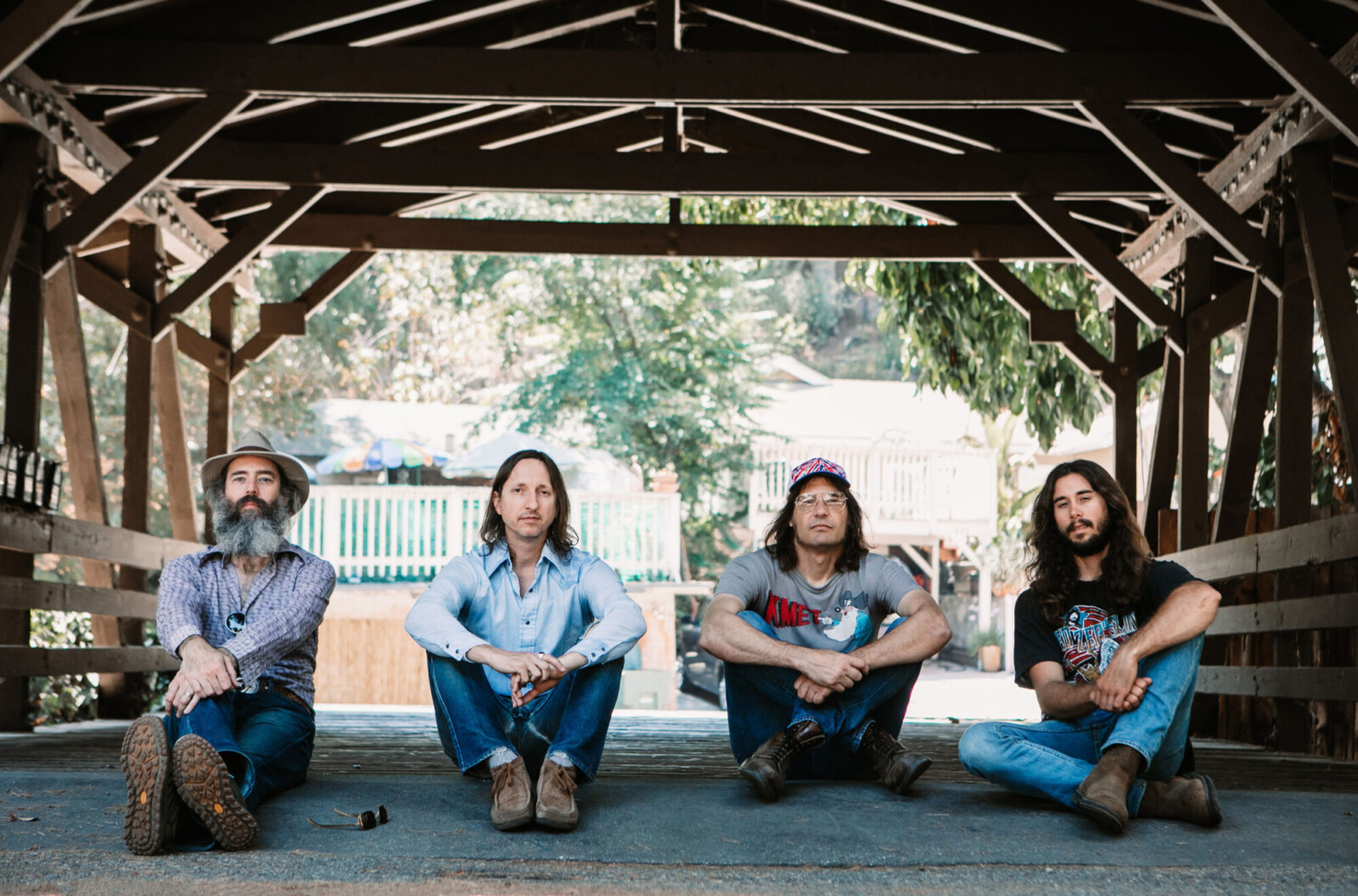 Let's end this interview with some of your favourite albums. Have you found something new lately you would like to recommend to our readers?
My recent fave albums off the top of my head:
The Mountain Movers, 'World What World'
Lea Bertucci 'A Visible length of Light'
Sarah Louise 'Earth Bow'
Growing 'HUMMING AMPS VOL. 4: Melodies In Dilapidated States'
David Nance 'Staunch Honey'
Astute Palate 'Astute Palate'
Klemen Breznikar
---
Tour Dates
Tue, OCT 5: Tractor Tavern | Seattle, WA
Wed, OCT 6: Mississippi Studios | Portland, OR
Fri, OCT 8: The Chapel | San Francisco, CA
Sat, OCT 9: Gold Diggers | Los Angeles, CA
Sun, OCT 10: Casbah | San Diego, CA
Headline photo: Kristy Walker
Howlin Rain Official Website / Facebook / Instagram / Twitter / YouTube / Bandcamp / Spotify
Silver Current Records Official Website / Facebook / Instagram / Twitter / YouTube / Bandcamp