Guru Guru interview with Mani Neumeier
The release of Rotate! celebrates 50th anniversary of Guru Guru. Album is available on vinyl via Adansonia Records. The 32nd album in the long history of Guru Guru pulls all registers and, as always, cannot be put in a drawer. They have always been in search of new galaxies and experiments!
---
Who's currently in Guru Guru? 
Currently we have Roland Schaeffer, Peter Kuehmstedt (since 1976) and Jan Lindquist came in 2016.
You are active for 50 years now.
It actually feels very nice. We had furious fifty years tour with 66 concerts. It was super fun thanks to great audience.
Can you share some further details how your latest album was recorded and released?
All four of us worked on the album. We recorded it together after many overdubs and a lot of mixing.
Is there a concept behind it?
Yes, I am the concept, haha.
How would you compare it to previous work?
As we played so many different styles over the years, we built a bridge from space rock, psychedelic rock, world music, ambient, funk to rock'kraut'roll. Some songs are a bit similar to earlier Guru Guru albums.
Who is behind the artwork?
It was my wife's idea and I finished it with designer Nabil Zitouni.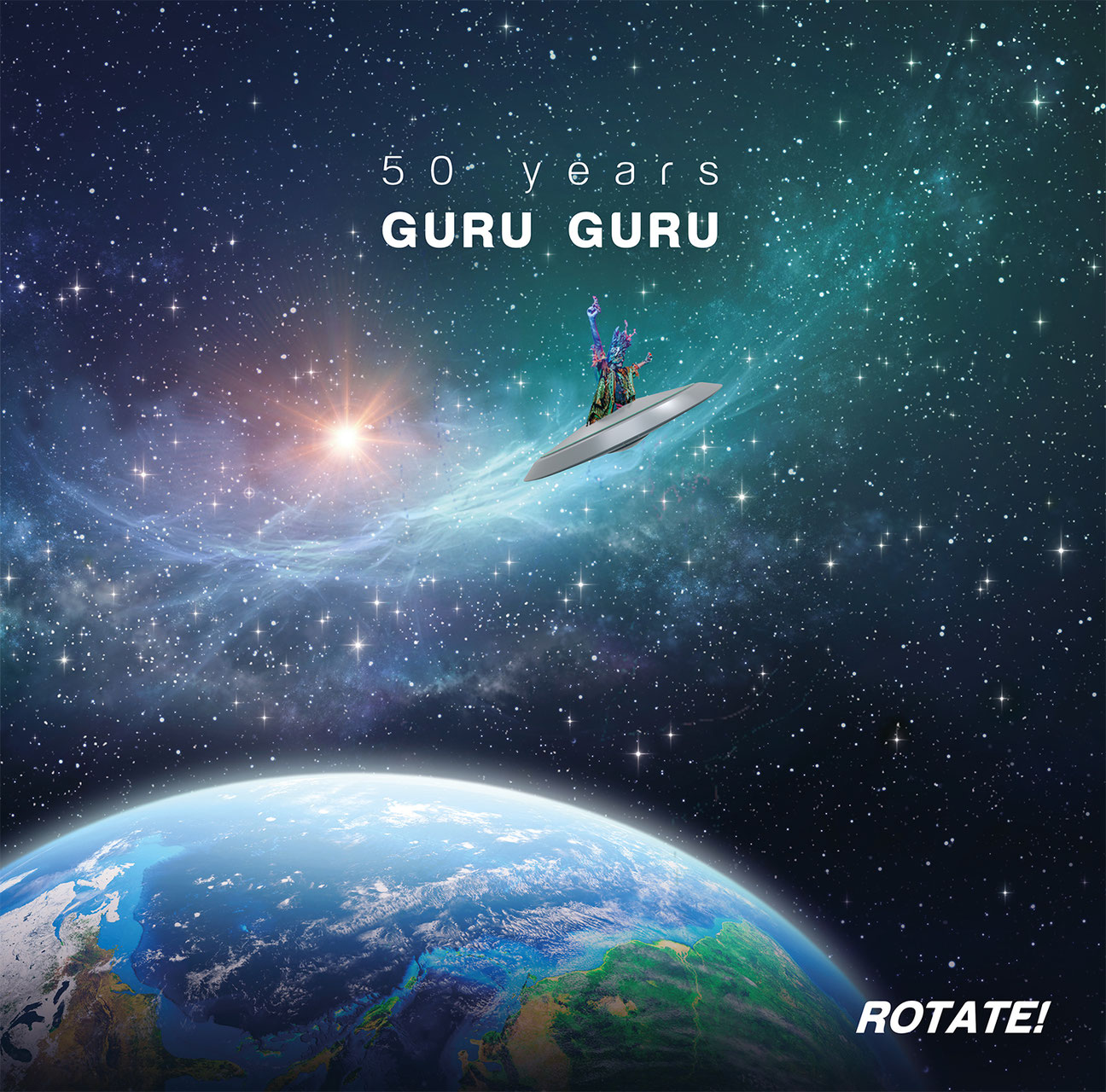 Would you like to comment your drumming technique? Give us some insights on developing your drumming technique. 
Well, I started in 1960 with Dixieland, went through all styles of jazz, was influenced by jazz masters like Max Roach, Art Blakey, Philly Joe Jones and Elvin Jones. In 1965 I found my own free jazz style. I was the first free jazz drummer in Europe with The Irene Schweizer Trio. And then developed again a new way of drumming. It fits together with electrified rock music, 'krautrock', underground etc.
Are there any other projects you're involved with?
My solo performances, some jazz duos, and every year I perform in Japan with the best avantgarde musicians like Tatsuya Yoshida, Atsushi Tsuyama, AcidMothersGuruGuru, Seiichi Yamamoto, Kazuhisa Uchihashi, Akira Sakata and many others.
After this interview you are going to Japan. 
I like Japan because it's a wonderful country with friendly people, and a very free feeling, good food, no aggression and so on…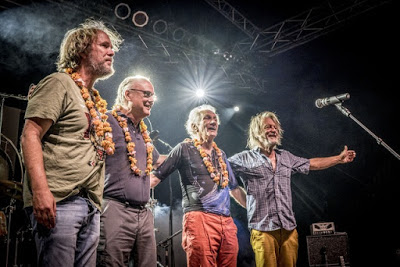 What are some future plans?
We will play more concerts with Guru Guru, a festival in China… There will be a book coming out: 'Mani Neumeier und der Guru Guru groove' with hundreds of photos and stories. And keeping my eyes and ears open to find new things and new sounds.
– Klemen Breznikar
Further reading:
2012 interview with Ax Genrich
2011 interview with Mani Neumeier