Guru Guru interview with Mani Neumeier
Guru Guru were one of the most original bands coming from Germany.
---
Thank you very much for agreeing to this interview, Mani. How are you?
Hi Klemen, I am fine, just back from Japan tour with Acid Mothers Guru Guru .
Guru Guru was very active in the 1970s. Do you miss those days?
Thanks. Yes, I miss sometimes, it was a very creative time.
Your debut UFO is my favourite.
Yes, UFO is still magic. We were inspired by photos of galaxy's, Hendrix, nature sounds, LSD, the movement in Germany + others.
Then you released Hinten and Känguru.
It was great to work + recording with Conny Plank, we got new possibilities and new ears.
You were involved in so many projects. Can you pick few?
The 1. important group was, Irene Schweizer trio, also with Peter Brötzmann trio, Manfred Schoof quintet, Jazz meets India, Globe Unity Orchestra, GURU GURU (now 43 years+3000 concerts!)
Do you have any special Guru Guru memories from concerts?
It could fill a book, we had great times with many people.
What were your doing during the 1980s & 1990s?
I formed a group, Neumeiers Neue Psychadelia, started my solo performance and played with Harmonia (Möbius) and Guru Guru and the Duo, Tiere der Nacht, With Luigi Archetti, git. In 1996 my wax figure was set up in the Tokyo waxmuseum and we where invited wit GG for a Japan tour. It was the beginning of my Japan life. I also played with Damo Suzuki (Can) network in Japan 1997 and meet many Japanese musicians.
What currently occupies your life?
I play with Guru Guru many concerts – last year over 60! We just released our new CD, Doublebind, – had a tour with Acid Mothers Guru Guru in Japan, played in Australia solo + with Australian musicians and also in New Zealand released many CD's – See my homepage
www.guru-guru.com
..etc.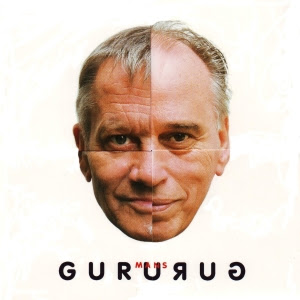 How do you feel about the fact, that young people from other parts of the world listen and enjoy your music?
This point makes me happy, everywhere when I travel around the world, people tell me they like it. Great feeling.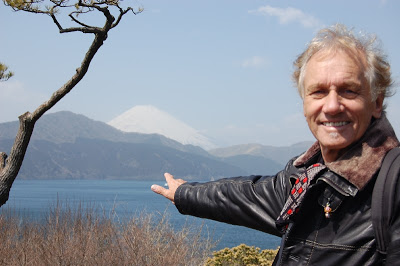 Thank you. Last words is yours.
I want to say thank you to all this fans, who support us all this long times and come to our concerts, arigato.
– Klemen Breznikar