Electric Octopus – This Is Our Culture (2016) review
Dripping with breezy hazed reverb and fuzzed out historic blues references, while interlacing both jazz and psychedelia, Electric Octopus have managed to not only find the key, but have opened some doors that have gone unnoticed for far too long.  Here on This Is Our Culture, the trio lay down a bit of hipness layered with psychedelic rock, cool jazz, and extended jams that go down easy, not so much demanding your attention, though making it nearly impossible for you to dismiss this outing as mere background music.
What Electric Octopus have done is something others so easily fail at, and that's their innate ability to find the center, build around it, spiral out, swoop back in, nearly giving the listener the feeling of flight, earthly abandonment, and etherial delights that shimmer with an exotic presentation that hesitates not once.  Their sound is strikingly fresh, yet in the same breath, if the lights are turned down just low enough, and your head's in a musically altered space, Electric Octopus will conjure ghosts from Electric Ladyland by Jimi Hendrix, and Super Session by Al Kooper, Mike Bloomfield and Stephen Stills, where with the right eyes, you might just see these cats floating through your living room and smiling with delight.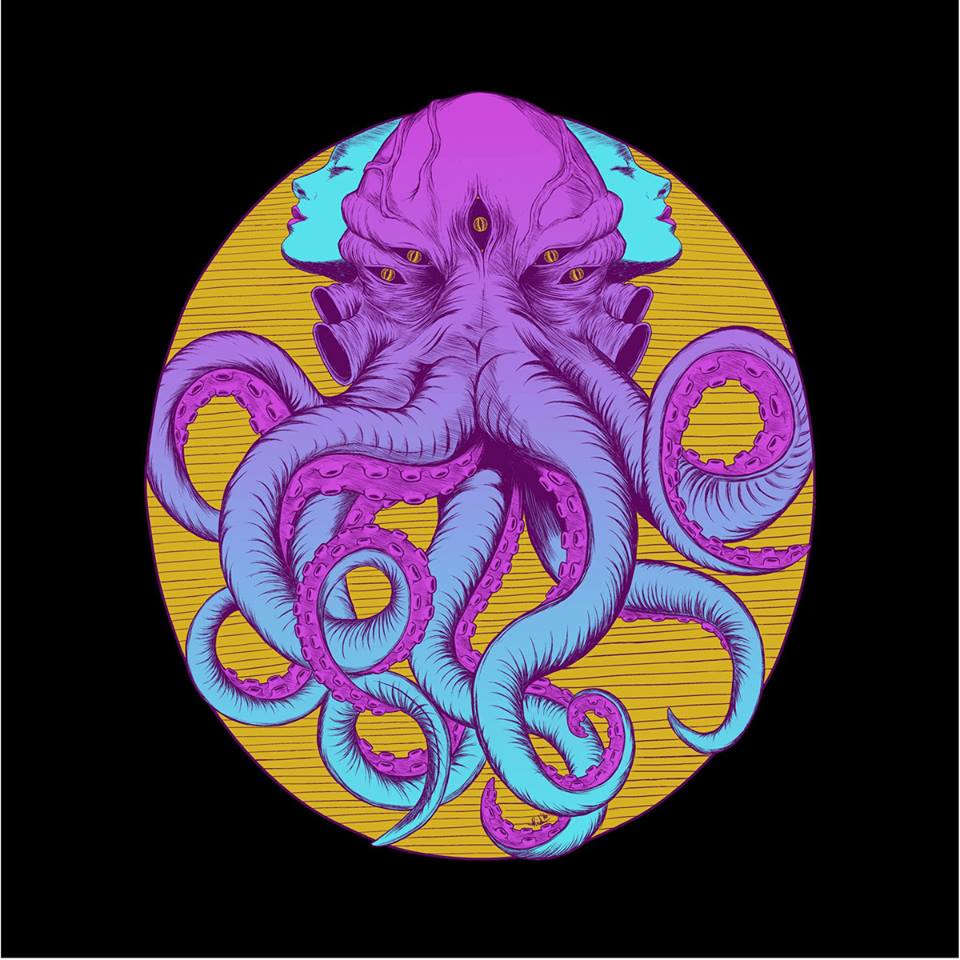 This Is Our Culture is an adventurous undertaking by some gifted musicians who have captured moonbeams, splintered sunlight and the essence of a cool breeze.
As to why this album is a digital download only completely escapes me … I long to drop the tonearm on some translucent deep purple vinyl.
– Jenell Kesler