"Sedatives & Hypnotics", Dead Meadow @Galeria Zé Dos Bois, Lisbon (POR) – 11/10 Live Report
Bands that have the word 'Dead' on their name are always quite apealling to me. One combination that works pretty well for me is Dead Meadow. It evokes something that was menacing a long time ago but now, it's all dead fields and wasteland. Not in a post nuclear apocalypse way but more an after war regeneration of still life nature.
---
With that in mind, I went to see DC's trio Dead Meadow. I was quite keen on checking them out live. For me, Dead Meadow stand apart from the stoner cesspool of sub-Kyuss imitators. They are slow, heavy and deeply psychedelic. Not in an exaggerated way but more in a sedated way.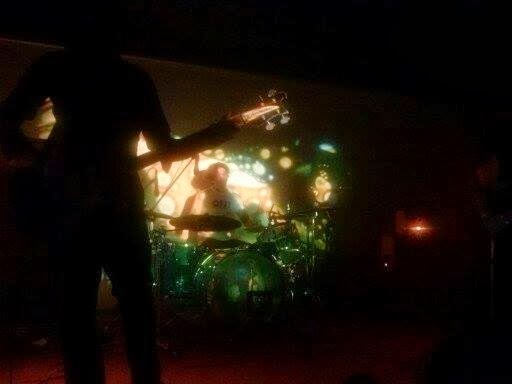 The backdrop for the show was like a full moon of a Fillmore era lightshow. As I arrived at the venue, the first notes were being played so it was like I was entering a state of hypnosis that got stronger as I reached the actual hall were the shows happen at the seminal Galeria Zé Dos Bois in Lisbon.
Starting out with a long instrumental song, you got sucked into a colourful hole of sound that breezes like soft wind on a sunny Autumn afternoon. Mark Laughlin's drums and Steve Kille's bass set the pace for that stroll and Jason Simon's guitar is the gentle wind the combs your hair. As they segue forth with a sung song, the voice emerges, drowsy as the music and deeper you fall into slumber. From that moment onwards, it's a lesson in hypnosis and everybody is a Grade-A student.
Dead Meadow are slow and sludgy but not in a Sabbath way. Imagine all the bands you know from the 60's and 70's are heavily sedated and you start getting the picture. So heavily sedated that even on songs like 'Sleepy Silver Door', Dead Meadow sounded like a drowsier version of themselves. Midway through the set there was a more uptempo song that gave a boost of energy to the show and, in my opinion, the Meadow could use a bit more of that to jolt the audience's focus back to their longer jams.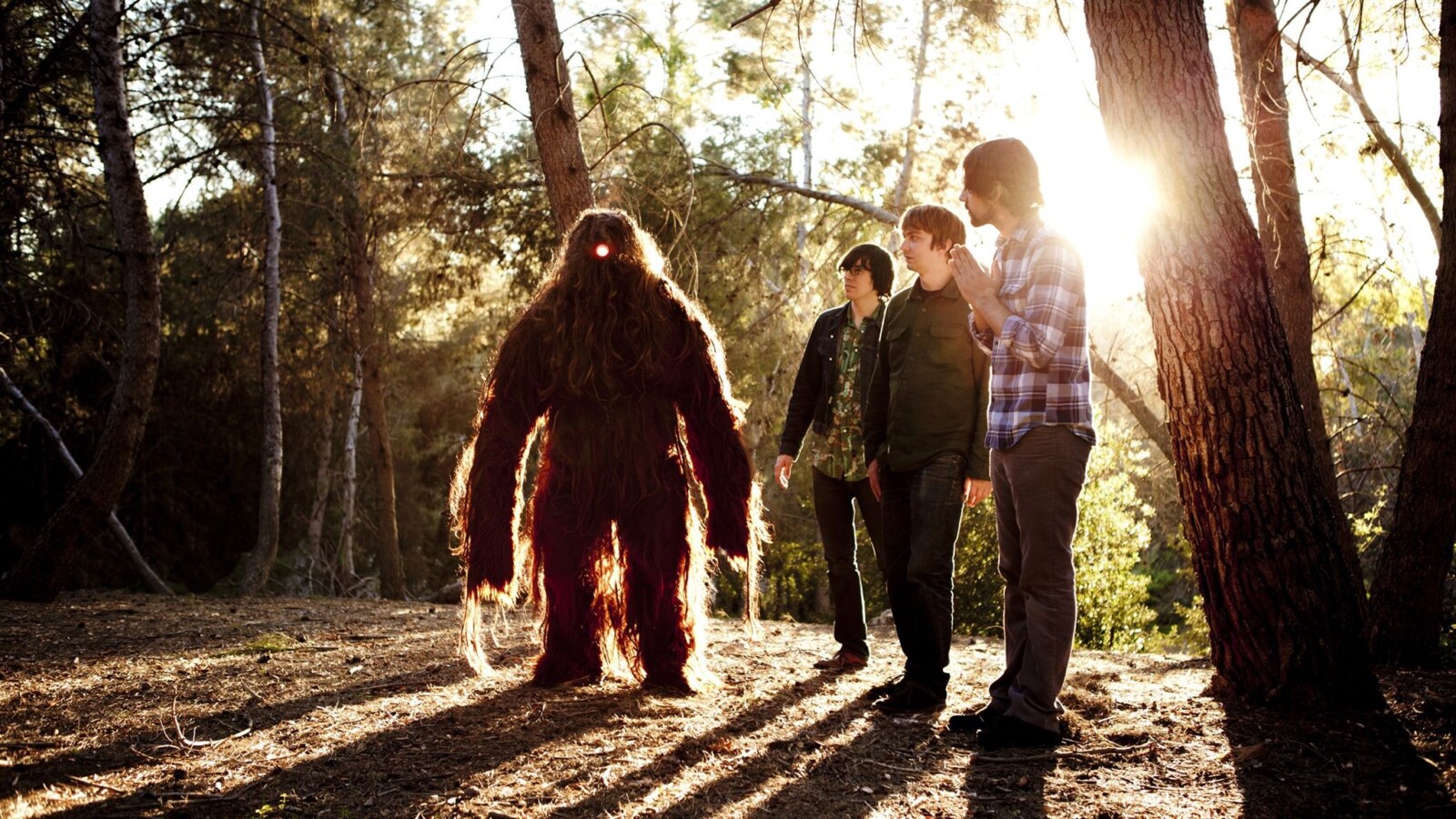 Luckily, we were graced with the return of original drummer Mark Laughlin. It was like witnessing a high school drop-out reunion and a teenage feel lingers as if we were watching grown up men that never really grew up and still do what they started doing in 1998 with the same gusto, focus and motivation. Such was the teenager feel that it was skates ahoy time for Sleepy Sliver Door.When Dead Meadow played the introductorian song for their first record, a surprising number of skaters lifted their boards up in respect.
In the end, Granchester it was not but it felt like a California Sun soaked walk in the meadows and the sedation and hypnosis lingered on and on with a nice buzz and no nightmarish flashbacks.
– Carlos Ferreira