Passed Futurist
Passed Futurist is Finnish guitar/drum duo Heikki Hautala (guitar) and Touko Santamaa (drums).
---
They released one blurred out 20 minute tape called 'Lost Naturist' and one digital release on KRUT which mixes free jazz and minimal post-rock.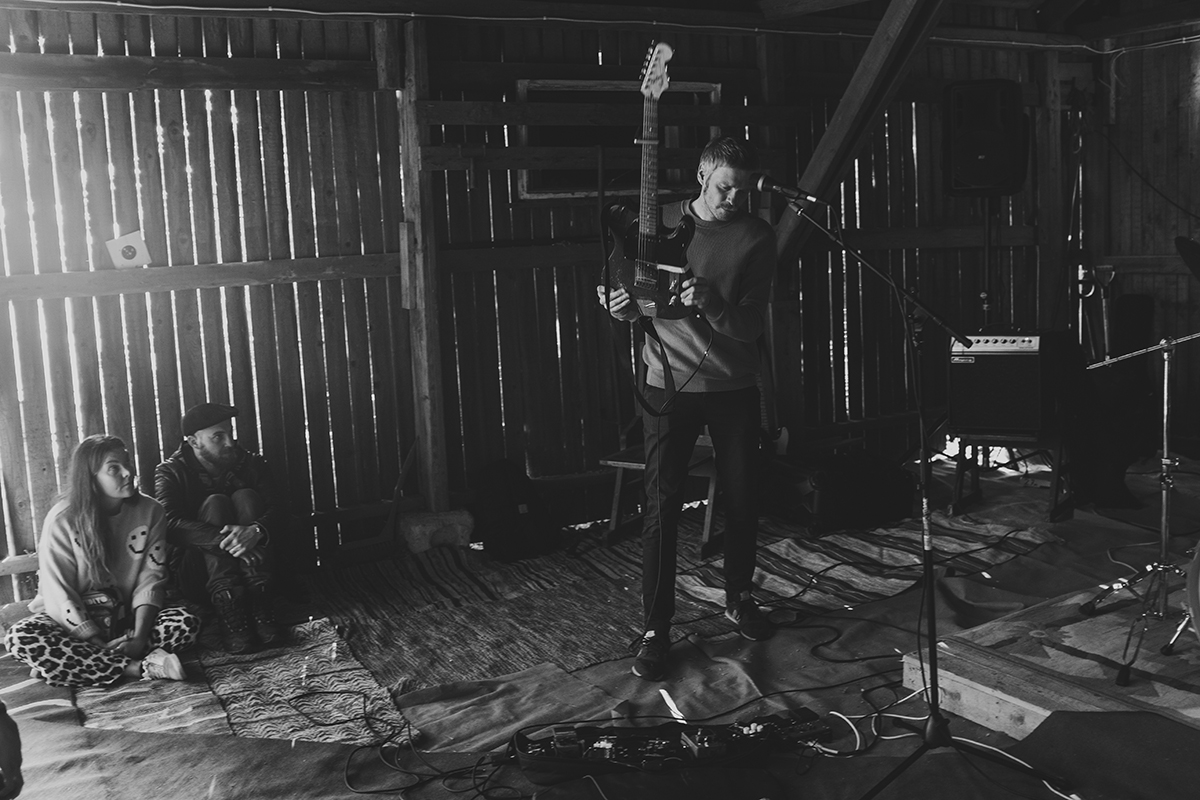 "Getting lost by letting yourself get lost and not enjoying it"
Can you talk to me a bit about 'Lost Naturist'?
Heikki Hautala: The 'Lost Naturist' tape is the result of one productive weekend when we had our first session, recorded our first tape and played our first show. The pieces are a mix of improvisation and some loose thought of frame, structure or pattern.
Touko Santamaa: Also, composing an idea in our case doesn't correlate with a regular timeframe. The dimensions get blurred out.
You compare yourself to Orcutt/Corsano. Are there other guitar/drum duo's you're influenced by? Because it also reminds me of Gunn/Truscinski.
Heikki: Well those are the two duos I've been listening to, especially the Orcutt/Corsano aesthetic is really something I can relate to. I also liked Rangda's 'False Flag' LP (a trio, drums plus two guitars). Corsano plays in that too.
Touko: Hmmm, I really can't name any, to be honest.
How did you get to know each other?
Touko: We actually met in the visual arts scene way back in the days in the wintery outskirts of Northern Satakunta. Drank a few beers and went on from there.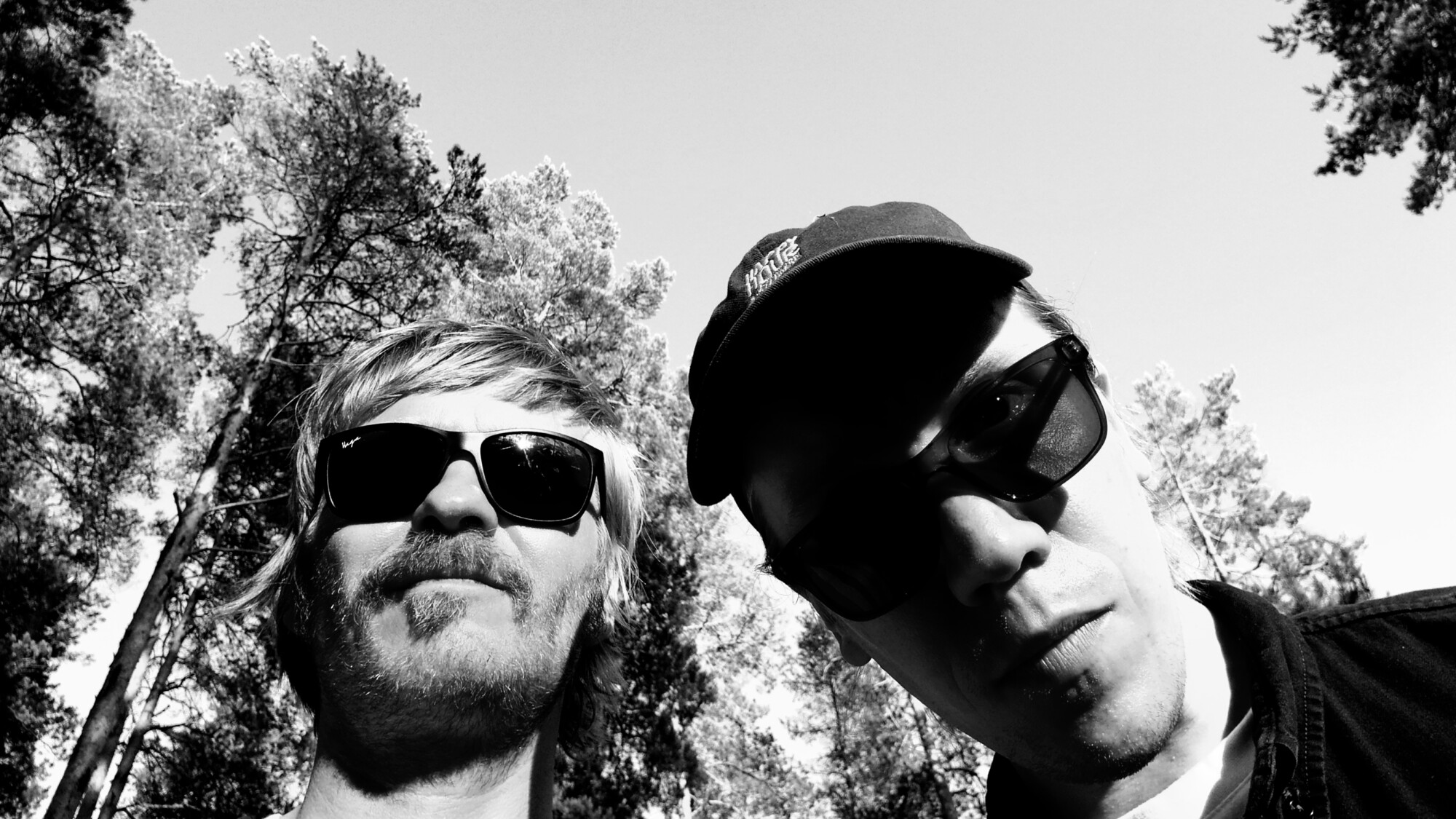 Do you come from a metal background, or am I wrong here?
Touko: I've performed with a couple outlets from the drone/far out metal spectrum. Slow and trippy. Funny enough, I've never really listened to metal though. Except Black Sabbath!
Heikki: My projects have been mostly in the noise rock/punk spectrum and also some folk or whatever songwriting stuff. Not really a true metalhead either. We have actually played in some projects together before this, but the past is past and the past is passed.
What does 'Passed Futurist' mean? Back to the future?
Touko: Yeah, let's go!
And 'Lost Naturist'? Did we lose contact with nature? Did we all become "urban?"
Touko: I just returned from a trip in "the urban." I think you do get lost out there, like ants. Finding meaning gets distorted by an overwhelming amount of expectations and achievements. Which is all a sort of a decoy, of course. Like getting lost by letting yourself get lost and not enjoying it.
Heikki: With the title we were playing with words and I think it was some really stupid inside joke of how a naturist gets lost on the beach and finds himself wandering on the streets of Pori… funny, I promise.
You both come from a visual art background. So how did I get "into music?"
Touko: I've filmed stuff in my youth, pretty obsessively. So an entrance or a portal exists there, a way of focusing a gaze in a pre-visually overdriven world. Sound is sound.
Heikki: Visual art and music have always gone hand in hand in my doing. I`ve been doing them both since I was a youngster.
Joeri Bruyninckx
---
Headline photo: Jesse Keinonen
Passed Futurist Instagram
A K T I Instagram / Bandcamp
Krut Bandcamp
Kraak Official Website / Facebook / Instagram / Twitter / Bandcamp