Country Joe and the Fish | Interview | David Bennett Cohen | New Solo Album
'Seems Like it's a Good Time for the Blues' is the latest album by David Bennett Cohen, a musician best known for playing keyboard in Country Joe and the Fish and being part of the early folk scene in the 60s.
---
His career never stopped and he's still active in the House Band in Big Ed Sullivan's World Famous Blues Jam in NYC. Just recently he released a new album, 'Seems Like It's a Good Time for the Blues'.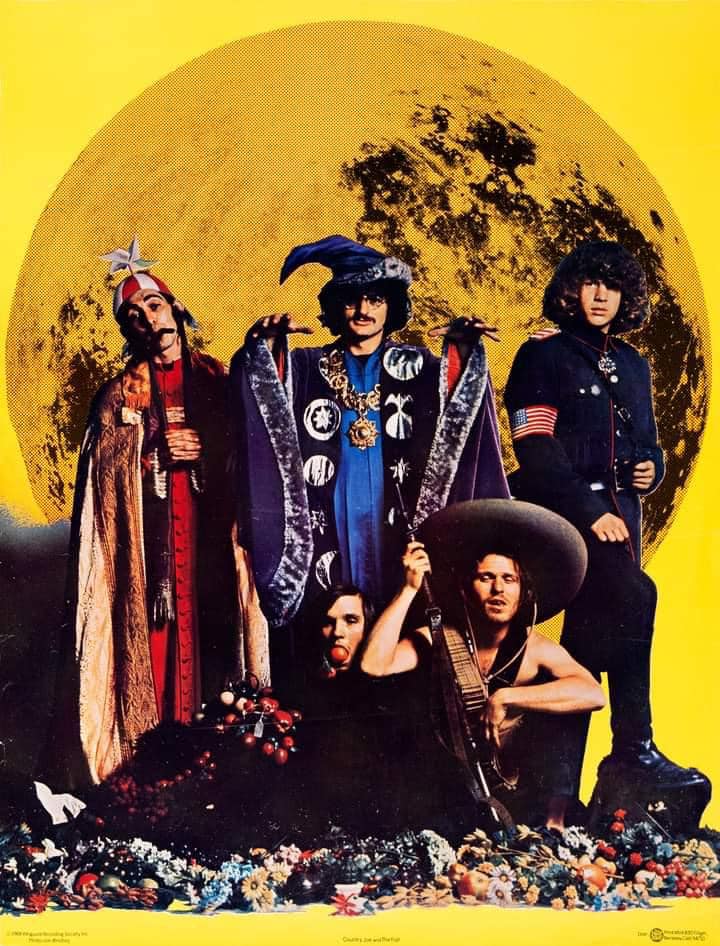 "It was one of those creative spurts that happens every once in a while"
It's been more than a decade since I interviewed you, but it feels like yesterday. Time flies so fast. What occupied your life in the last years?
David Bennett Cohen: Well, I've been busy. And time does fly… Not sure if we got to this, but I played with Debbie Davies. That was fun. She's really terrific. I've been playing in the House Band in Big Ed Sullivan's World Famous Blues Jam in NYC. We've been at the Red Lion in Greenwich Village for about the past twelve years, or so. It's the best blues jam I've ever been to. The oldest, too. Been going on for about twenty five years. Not just great musicians showing up, but it's run beautifully, thanks to Ed and Christine Santelli.
My latest CD, 'Bittersweet,' came out a few years ago. It's gotten some good reviews and some radio play, but since hooking up with Lance Cowan, it's been making some waves.
My new CD, 'Seems Like It's a Good Time for the Blues,' will be out very soon. I'm having a CD release party at the Bitter End (one of the premier clubs in NYC) on my birthday, August 4 [Editor's note: interview was conducted August 1, 2023]. Another milestone for me – 81. Never thought I would make it this far… But, as I say in one of my songs, "You're never too old to follow your dreams"…
You're releasing a brand new album in August. Can you reveal some details surrounding it?
For some reason, I've been writing lyrics. They've just been pouring out of me. So, there's 10 new songs. And I'm quite proud of them. This is the first album I've done that doesn't have at least one instrumental on it.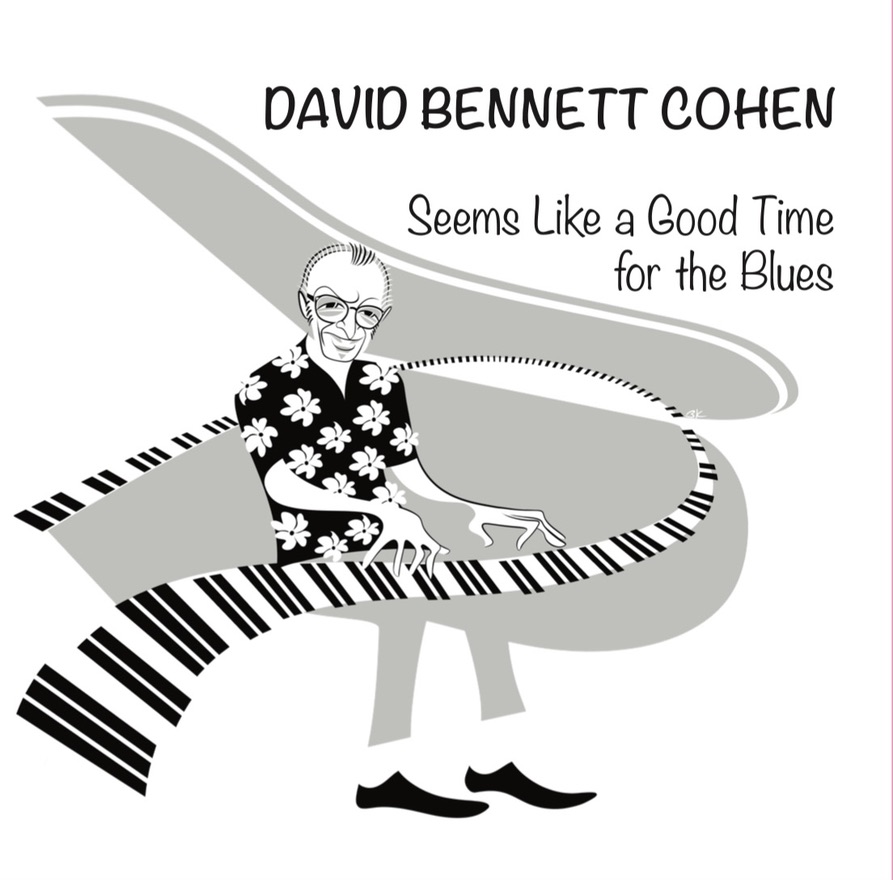 How much time and effort went into making it and where was it recorded?
About six months. Recorded at 30 Below Studios in NYC.
Tell us about your songwriting process, how do you usually approach it?
Sometimes I start with a groove on the piano and develop that. Lately, I've been writing lyrics and then finding the music for it. I don't really have a set method. I might find a lyric that I like, and develop that. It's kind of haphazard.
What makes a good song in your opinion?
Good music, good lyrics, good "hook." I'm not really a fan of complicated songs. Simple is best. Like my mind…
What are some of the most important players that influenced your own style and what in particular did they employ in their playing that you liked?
Professor Longhair; Otis Spann; Johnnie Johnson; Memphis Slim; the various Pinetops; Sunnyland Slim; Dr John; Mark Naftalin; Barry Goldberg; and the list goes on. Let's not forget the guitar players: Reverend Gary Davis; Mississippi John Hurt: Lightnin' Hopkins; Michael Bloomfield; so many more…
I like music that moves me. Playing behind the beat. If it makes me tap my feet, I like it. I love the blues.
As an active musician for so many years, do you feel it changed how you absorb music? Did influences change during those years?
Music is constantly evolving, and sometimes not in a good direction, but, as I tell my students, "As you learn more about music, you listen differently." The mystery gets cleared up and you can understand it better.
The state of popular music these days is not good. Maybe there's just too much information out there and, there doesn't seem to be much of a struggle to learn things. Just go on the internet and learn some Jimi Hendrix riffs. It doesn't take into account the hours and years of practice and study that made those riffs. But, don't get me started…
To answer your question, though, every time a new, innovative artist arrives on the scene, or comes into your sphere, new influences happen.
Was your previous album 'Cookin' With Cohen' or did I miss something?
You missed 'Bittersweet,' came out maybe, two years ago, in the midst of the pandemic.
Would love it if you could take back and share about your upbringing. How did you first get in love with the piano and where did you take some of your first lessons?
It took me a long time to fall in love with the piano. I started taking piano lessons when I was seven. I hated it. I would rather have been outside playing with my friends than practicing what my teacher put in front of me. I loved music, but I really didn't want to learn what I call "fake classical" music. When I was about thirteen, I fell in love with the guitar. That summer, 1956, was a turning point for me. I went to a summer camp called Lincoln Farm Work Camp. Changed my life. It was run by a bunch of Left Wing radicals. I saw Pete Seeger and began my love affair with folk music. I met a fellow named Paul Prestopino, who became one of my musical mentors. (He very recently died, which has been devastating to me, but you can see him playing every time there's a folkie reunion on TV). When I got back to NYC, I started going to Washington Square Park on Sundays for folk music. What a wonderful scene that was. I met so many wonderful musicians. Just some of them: Happy and Artie Traum; Winnie Winston; Perry Lederman; Joshua Rifkin; John Sebastian; Dave Van Ronk; Eric Weissberg; Steve Mandel; Tom Paley and the New Lost City Ramblers; Roger Sprung and The Shanty Boys; Dan Lauffer; Danny Kalb; Stefan Grossman; and the list goes on and on…
I would get home from high school around 3:30 and play my guitar for six hours, do fifteen minutes of homework and go to sleep. That was high school.
When I was about eleven, and before I discovered the guitar, I heard boogie-woogie piano on TV. (My family had one of the first TVs on our block). I thought, "That's what I want to learn!" But there was no one teaching that stuff, so I tried to learn it on my own. And then the guitar took over and I forgot about playing piano.
You were born in Brooklyn, what was it like there back then?
I couldn't wait to get out! I grew up in an Italian neighborhood that we called Pigtown. "Everybody tawked like dis an' dat an' one too tree…" It was isolated and about a mile to the subway that I took to school and to Washington Square. I call it the "Wilds of Brooklyn." The best thing about it was that it was only a subway ride away from NYC…
Tell us how The Lane County Bachelors got together. This was your first band in NYC that you formed together with Eric Nagler and Artie Traum. Did you meet at clubs?
We met at the "Square." We had been playing together and decided to try out a band. I think we played three or four gigs before we broke up. Eric Nagler and  Artie Traum were wonderful players and we put together a folk music repertoire. The best thing about it was that it gave me an opportunity to play in a band and to learn some things about getting along with people…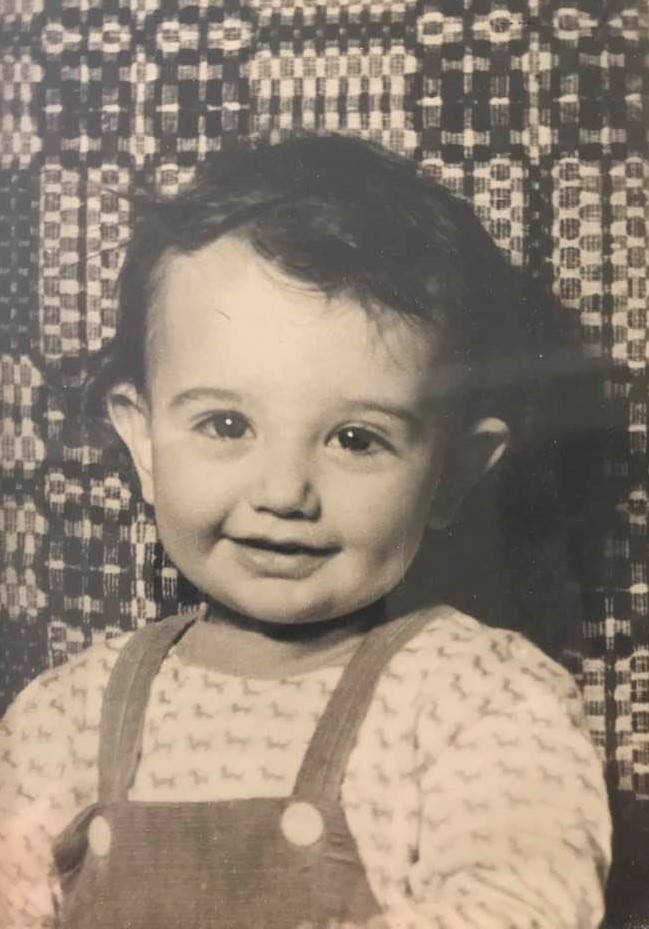 What attracted you to move more towards rock music back then?
A girlfriend of mine insisted on taking me to see The Beatles movies. I had resisted rock 'n' roll, only wanting to play acoustic folk music, but I went with her. It was at a small theatre in Greenwich Village. We sat in the back. She brought along a picnic basket (!), and it was quite a scene in the theatre. People were passing around fried chicken, wine and joints. A true party atmosphere. Well, we sat through 'Hard Day's Night,' and 'Help,' and 'Hard Day's Night' again. I would have sat through 'Help!' again, but the theatre closed. Playing rock 'n' roll just looked like so much fun. That was when I decided to play it. I even told my friends that I was going to California to become a rock star. Some of them still remember me saying that and remind me…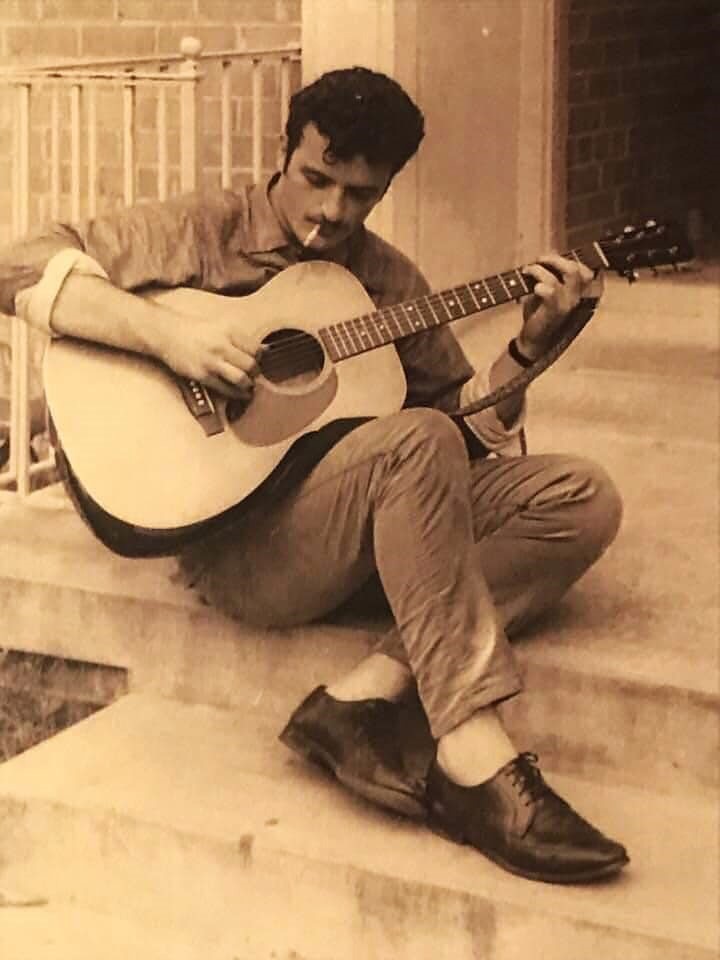 Tell us about the band Blackburn and Snow which included future Country Joe & The Fish drummer Chicken Hirsh. Where was Blackburn and Snow located and what can you tell us about your repertoire? Did you ever record anything or maybe even release it?
Wow! You really did your research…
Ah, Jeff Blackburn and Sherry Snow. A wonderful couple of singer/songwriters. They did their own original songs. Had a local hit with 'Post War Baby'. I didn't play on the recording. We used to rehearse either at Jeff Blackburn's place, or Trident Studios in the Transamerica Building in San Francisco. Frank Werber, the manager of The Kingston Trio took them on for a short time. When I auditioned for the band (on guitar, of course…), I got the gig. Chicken Hirsch was the drummer. He and I became friends then and remained so until he died a couple of years ago.
One day, after a rehearsal, we went to see the Jefferson Airplane at their house in San Francisco. Another time, we saw The Grateful Dead on the UC Berkeley campus. That's when I became friends with Jorma Kaukonen and Jerry Garcia.
You have to remember that the San Francisco music scene had been percolating along for a time before I got to the Bay Area in 1965. I fell right into the scene and met many musicians. Some of the bands were already formed, and some were just forming. It was a wonderful, magical time, with musicians and artists and poets and just regular hippies, all doing their "thing." The musicians were just a part of it. Nothing special. That came later, when the bands became commercial.
At the time you met many of the Bay Area musicians including Jerry Garcia and Jorma Kaukonen. Tell us how that scene differs from the East coast.
I wasn't part of the rock scene in NYC. I had already moved to the Bay Area, which had the Fillmore Auditorium and the Avalon Ballroom, plus a bunch of other clubs: The Jabberwock, and several other clubs in Berkeley. The Matrix in San Francisco. It was a vibrant and exciting scene. I can only assume that the NYC scene was similar. Many of the folk clubs in NYC became rock clubs. The Bitter End. The Cafe A Go Go. The Night Owl. Everything was changing to accommodate this "new" music.
As far as I understand, The Jabberwock club in Berkeley led you to meet Barry Melton?
When I landed in the Bay Area, I went to Berkeley, because I had a friend from my Washington Square days who was studying there, Bert Solomon. I started hanging out at the Campus Music Shoppe and Lundberg's Guitar store. That led me to The Jabberwock, the main club in Berkeley. It was a hangout for musicians and, yes, Barry Melton and I became friends. There was an old, beat up piano in the corner and every now and then I'd bang away at it. I could play some boogie-woogie and 'St. Louis Blues'. A very limited repertoire, but Barry Melton liked the way I played.
'Highway 61 Revisited' by Bob Dylan must have been very influential as Country Joe began searching for organ players…
When 'Highway 61 Revisited' came out, Joe McDonald decided he wanted to become an electric rock band. Country Joe and the Fish were already a jug band. He wanted an organ player in the band and Barry Melton said, "Well, David can play organ…" I never played organ and was totally intimidated by the organs in churches and theaters, with multiple keyboards, multiple stops, foot pedals and pipes. It scared me. But I wanted the gig. So, I auditioned on guitar and they hired me. Then they got me a single keyboard Farfisa organ. I looked at it and thought, "Well, I can play that." I started out stealing my own guitar licks and putting them on the organ. I would get these reviews saying what a unique style I had…. Of course, I had no idea what I was doing. I just made it up as I went along. Eventually, I did learn how to play it…
Which is kind of a metaphor for the whole Bar Area music scene. After all, who ever heard of playing drums and electric guitars with folk music? We all just made it up as we learned more…
So you basically joined the band without much experience of playing Farfisa organ? Quite incredible how quickly you played well and added lots of ideas to the music of Country Joe & The Fish.
Well, as I said, we were all making it up as we went along.
Did you think as a guitarist when playing organ back then?
Absolutely. Everything I learned, both playing and theory comes from my guitar playing. Even these days…
When exactly did you join the band and how far away were they from recording their debut album?
I joined in 1965. We recorded our first electric EP in, I think, May of 1966. Our first Vanguard album was done in early 1967, I think. (I have a good friend who lives in England, Ross Hannon, who knows more about the history of Country Joe and the Fish than I do. Maybe more than any of us).
Back then the lineup consisted of Country Joe, Barry Melton, Bruce Barthol on bass, John Francis Gunning on drums, and Paul Armstrong as well on bass?
That's right.
What was Paul Armstrong like?
Paul Armstrong filled in on guitar and bass and sang harmonies. Jumped around a lot. He added to the sound and the craziness.
"LSD and other psychedelics were an important component of the scene, as was marijuana"
I feel that the whole scene there worked as a community of like minded musicians and people in general. How do you recall a typical day back then in Berkeley?
There was no typical day. Every day was different and unique. LSD and other psychedelics were an important component of the scene, as was marijuana.
Did any of you have to have a job before the release of your debut?
My job was playing music. Bruce Barthol worked at the phone company. Most of us just dedicated our lives to music.
Country Joe and Barry Melton went to NYC to record 'Rag Baby' and they arrived back with Ed Denson. What was Denson like as a manager?
Ed Denson was learning how to be a manager as we were learning to be a band. We all made mistakes, but overall, I think he did very well. We were never in debt, like so many of the other bands, even though we really didn't start making serious money for a while. Anyone who could go up against Bill Graham was a force to contend with.
What is the first recording with the band for you; before the release of 'Electric Music For The Mind And Body'?
We recorded an EP of three songs on the Rag Baby label. It was the second EP that Country Joe and the Fish did. The first one was the jug band that I wasn't in.
What were the circumstances surrounding the Vanguard contract and how did that happen? Via Sam Charters?
Sam Charters was working for Vanguard Records as an A&R guy. He was an old friend of Ed Denson's and of mine. He was part of the NYC folk and blues scene. He recorded an album with Danny Kalb and, I think, Dave Van Ronk, called 'The Blues Project' (Elektra Records, various artists.) There were others on the disk as well, but I'm not sure who.
Did you play most of the material that is on your debut album live? Tell us what are some of the most memorable early gigs and who all did you share stages with back then?
We played all the material live before we recorded it. And when we recorded, it was also live. No overdubbing on that first record.
We played the Fillmore Auditorium and the Avalon Ballroom. That's Bill Graham and Chet Helms. We played the Matrix in San Francisco. Mostly we were invited to play, whereas most of the bands had to audition. We started touring. The Pacific Northwest belonged to us. I guess that there were so many gigs that it all sort of blended together. I can say, without reservation, that the Monterey Pop Festival in June of 1967 was the best gig I've ever played, but that was a little later than your question.
We shared the stage with all of the Bay Area bands – The Jefferson Airplane, The Grateful Dead, Quicksilver Messenger Service, Big Brother and the Holding Company, The Charlatans, Moby Grape, Paul Butterfield Blues Band. The scene was dynamic and wonderful.
We also opened for Otis Redding. We played with Bola Sete. Led Zeppelin opened for us… Richie Havens, The Blues Project.
And, of course, at Monterey, we played with Jimi Hendrix, Simon & Garfunkel, The Electric Flag, and so many others.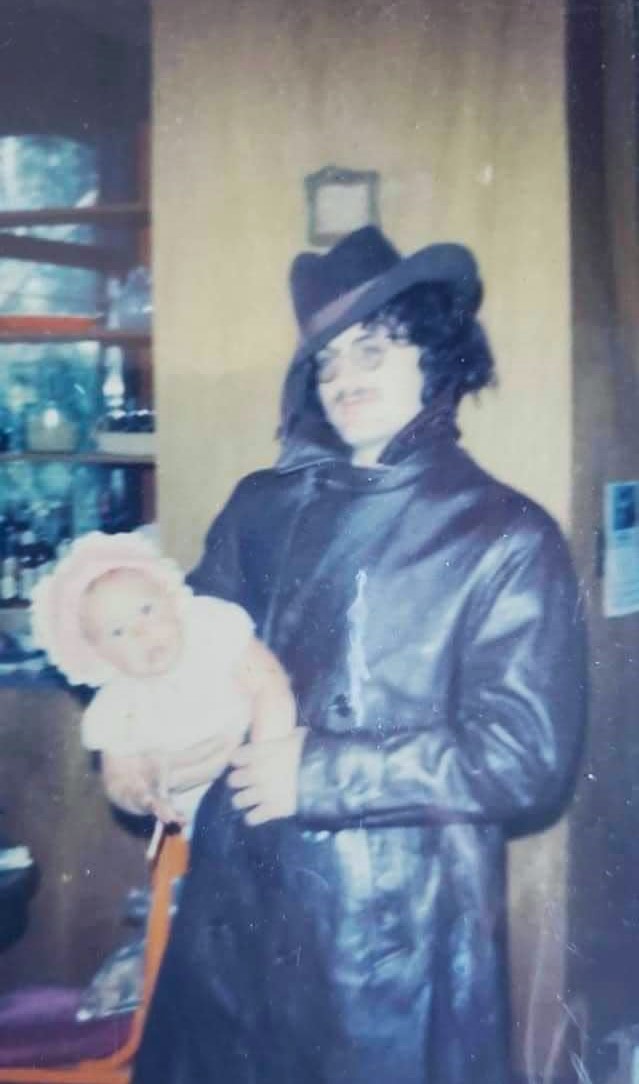 'Electric Music For The Mind And Body' is a truly stunning release of psychedelic rock and definitely a favourite, but the recording itself wasn't without some tension between Sam Charters and drummer John Francis. What was John Francis like?
John Francis was a NYC street cat, transplanted to Berkeley. He would play congas with the various "drum circles," although we didn't call them that, back then. He was older than the rest of us. He liked to drink, whereas the rest of us were into psychedelics. Not to say that he didn't partake, but I don't think it was his drug of choice. He could take the most amazing drum solos, but his time was shaky. I once saw him end a fabulous drum solo by falling off his seat…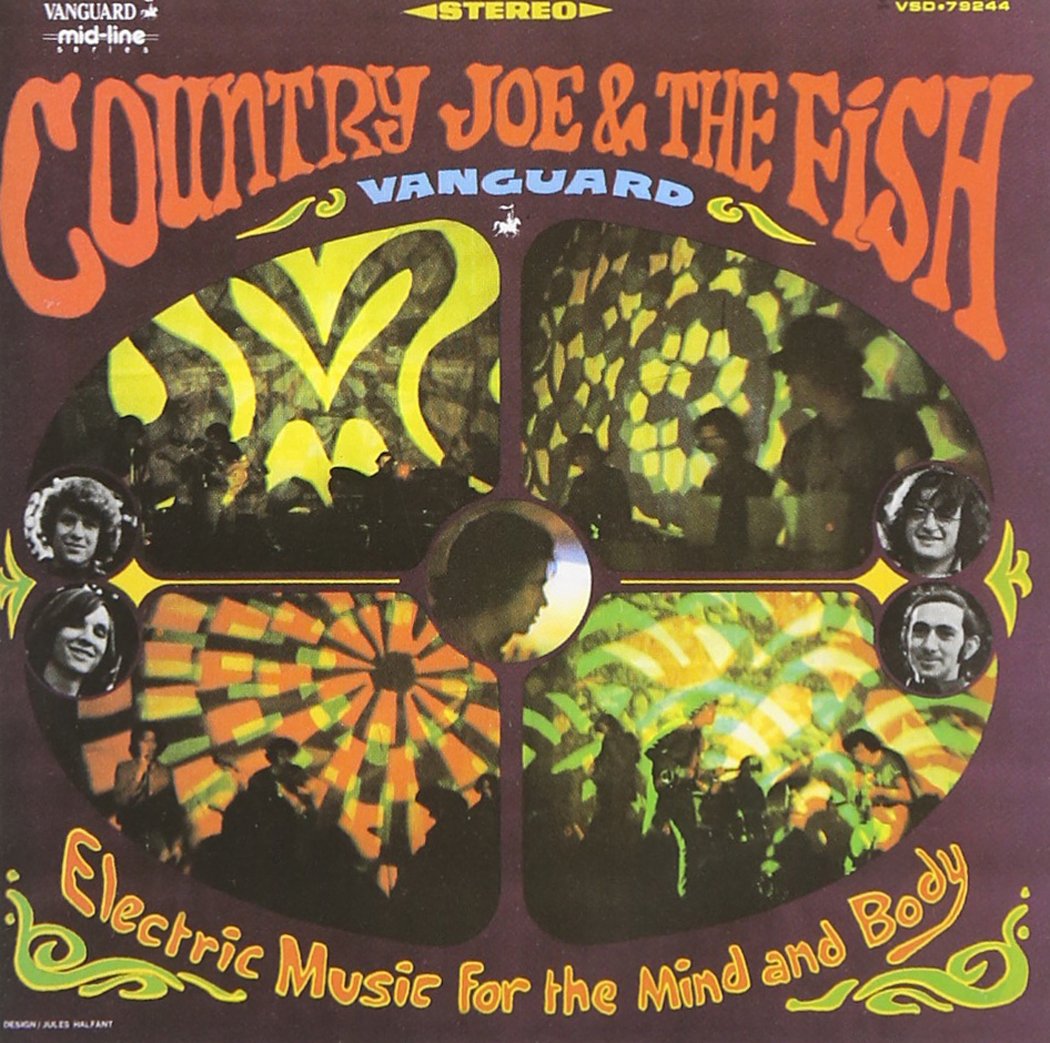 So he left the session and you got Chicken Hirsh? So on 'Electric Music For The Mind And Body' we can only hear Chicken Hirsh?
That's right. (John Francis is on the EP.)
How did he learn so quickly?
After John Francis left, we went away to a place in Santa Cruz called the Barn. Three days of very intensive playing. We wrote the 'Masked Marauder'. It was one of those creative spurts that happens every once in a while. It was truly magical. We would rehearse and play all day, and then play at the venue at night.
The album was recorded at Sierra Sound Recording using an 8-track machine. Any particular memories from your studio time?
Not really. We recorded it in three days. No overdubbing. But we were ready…
The album received a lot of positive responses and you went on tour. That must have been an exciting time for you?
You bet! Wherever we played, we got a tremendous, positive response. At least from the audiences. Daily life was different. "Get a haircut, you fuckin' hippies!"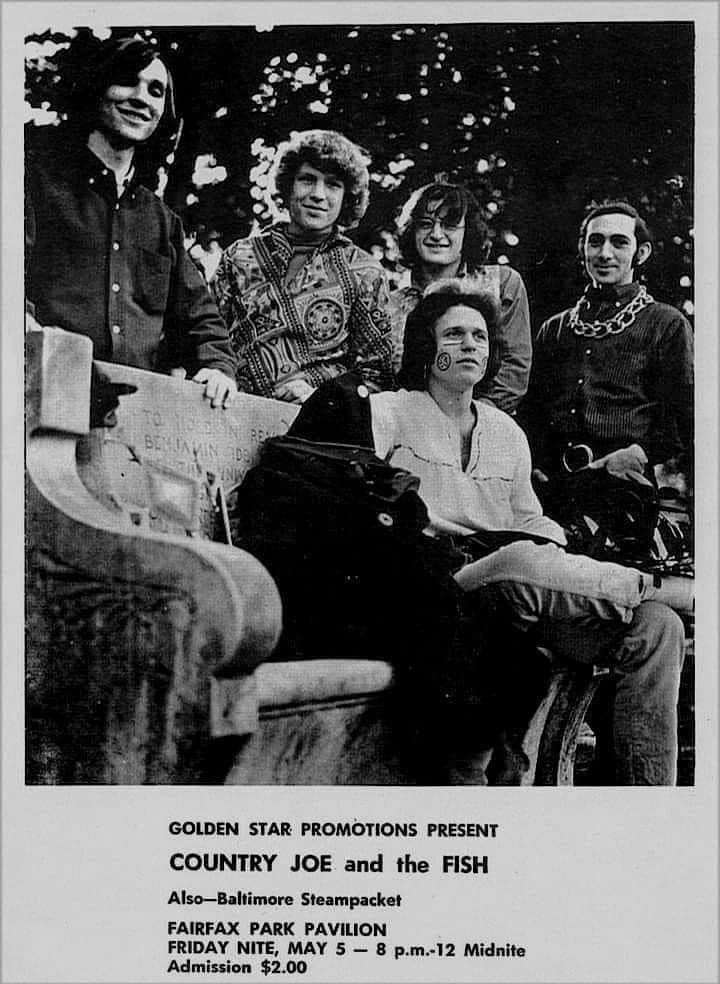 'Fixin' to Die' was originally recorded on the first EP, but a bit different version was used for the second album. What about the rest of the album?
'Fixin' To Die' on the EP is played as a jug band song. When the rock band did it, it was a cross between dixieland and ragtime, à la San Francisco rock 'r' roll. What a mix of styles. As I said before, and I can't emphasize it enough, we were making it up as we went along…
The rest of the album was pretty much the way we played it live.
Bruce Barthol got fired in the summer of 1968 and Mark Ryan came on board. Was he on all the tracks?
Mark Ryan is not on any recorded tracks that I am aware of.
I had met Mark Ryan when I played with Blackburn and Snow. A good bass player, but when he got to playing with us, he was a mess. Had some personal issues and a drug problem. He played a few months with us, I think, but then we fired him.
So, now, we were without a bass player, with a tour of the UK and some Scandinavian dates. But Bruce Barthol had moved to England, so we asked him to play the tour with us. (It was on that tour that Fleetwood Mac opened for us, but that's another story…)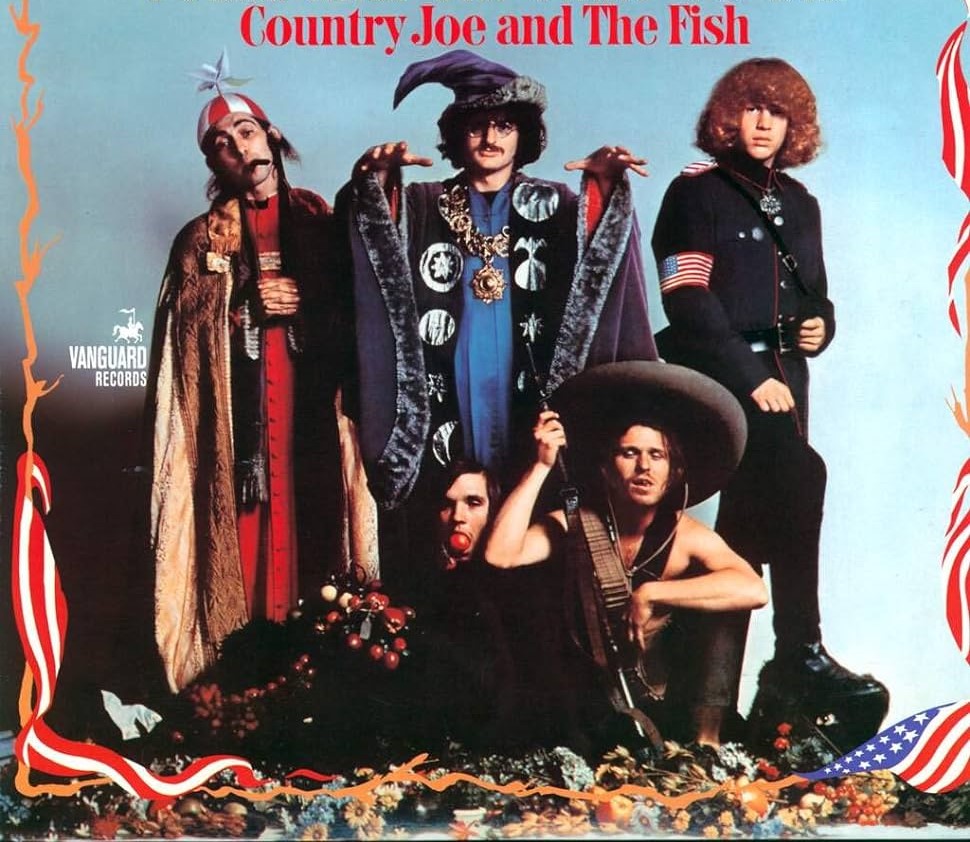 How was touring the UK?
The first time we played the UK, at the end of 1967, was magical. We played a benefit for, I think, homeless kids, sponsored by The Rolling Stones, at a dance hall in London, called the Roundhouse. We were treated like royalty. I'm not sure if we did other gigs while there, but I tend to think so. (I actually remember a lot, but there's still some periods that are a blur…)
Now, you have to understand that bands go through stages, much like a marriage… By the end of 1968, we were at the stage of getting divorced. So, the tour had its tensions, but the music was what saved us, I think. That, plus the friendship between me, Bruce Barthol and Chicken Hirsch. Joe McDonald was aloof. Barry Melton was the only one who tried to keep things together, but it was pretty hopeless.
I guess 'Together' was recorded with Bruce Barthol and your last was 'Here We Are Again', although not on all the cuts. How come the band was slowly falling apart?
Not so slowly… Ironic that the album 'Together' was recorded as we were breaking up.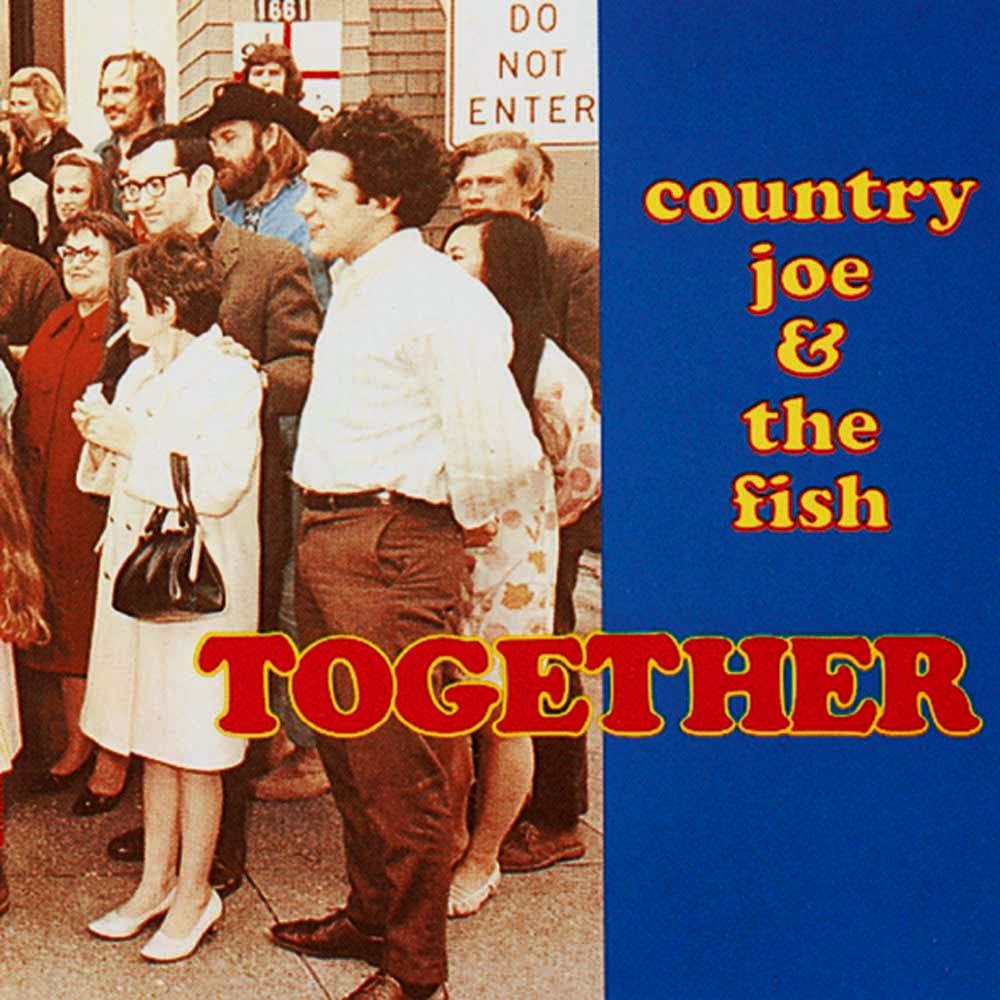 So the most magical was the time around the debut album and playing the now legendary Monterey Pop Festival?
I guess that's a pretty good assessment.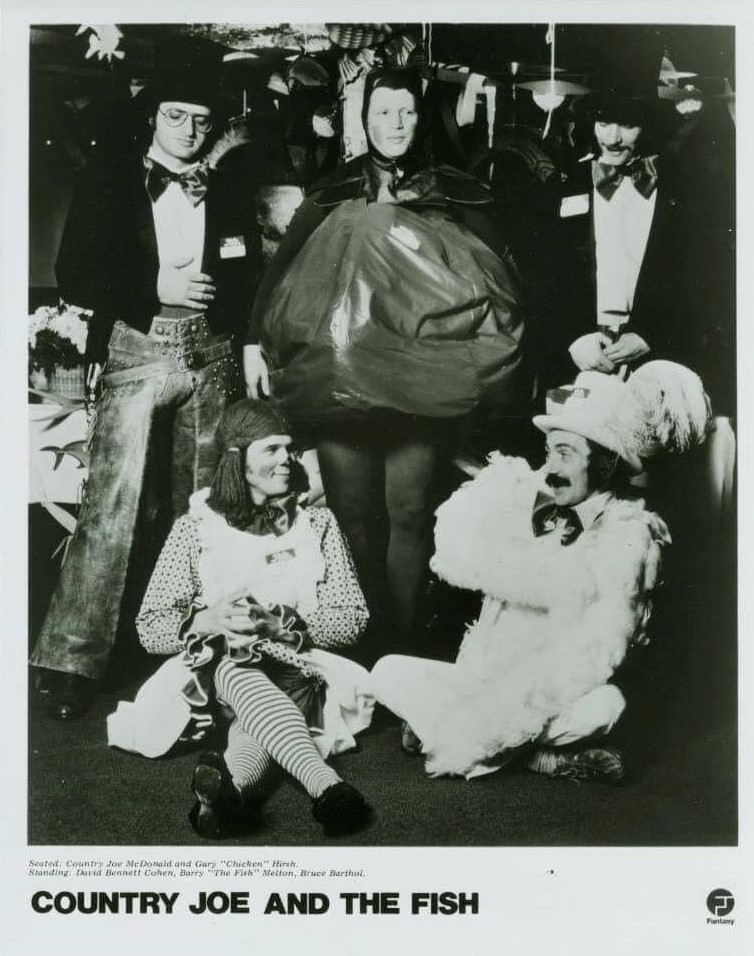 Looking back, it almost sounds like utopia that was gone without even realizing?
Oh, we realized what we had. But the hippie movement was doomed from the outset. Much too disorganized to last very long, especially against the US government. But, we had "utopia" for a minute.
You joined The Blues Project in 1971 with Danny Kalb on guitar, Roy Blumenfeld on drums, Don Kretmar on bass and you on piano. Then, after a few months, Tommy Flanders joined as vocalist. What was
I'm tempted not to answer this one. But, I will say that Danny Kalb was an old friend from my Washington Square Park days. The band had its moments. But, too many egos flying around to actually last very long. We did some nice gigs, opening for Procol Harum, Yes, Muddy Waters (with Pinetop Perkins). We played at Winterland, in San Francisco, for Bill Graham. We were the opening act. The Mahavishnu Orchestra, with Jerry Goodman on violin, was the second act, and Emerson, Lake and Palmer were the headliners. It was fun, until it wasn't…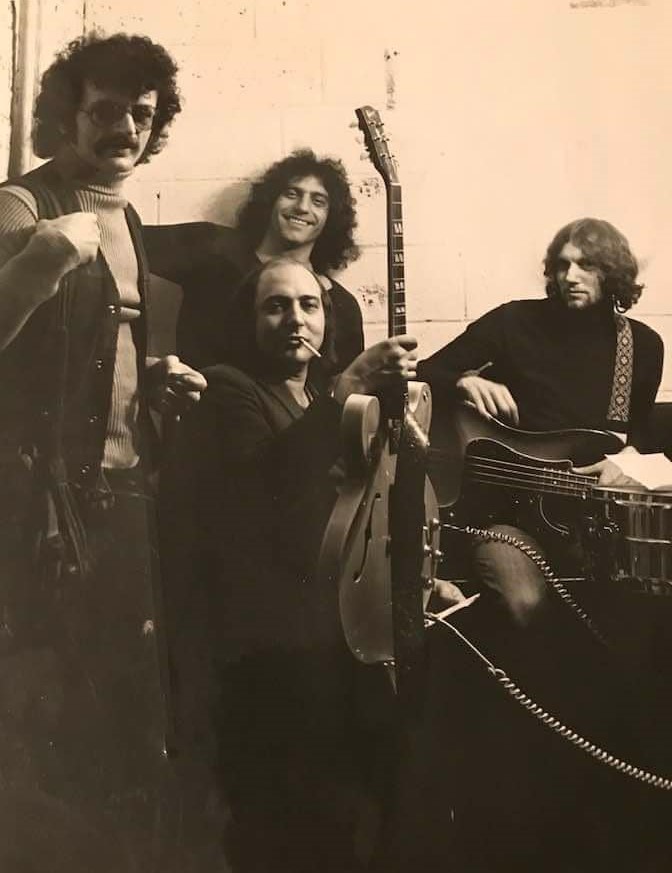 We can hear you play on the 1972 release of 'Blues Project'. Anywhere else?
That's it for The Blues Project. I have several records and CDs of my own material, under my name. I've played on records over the years.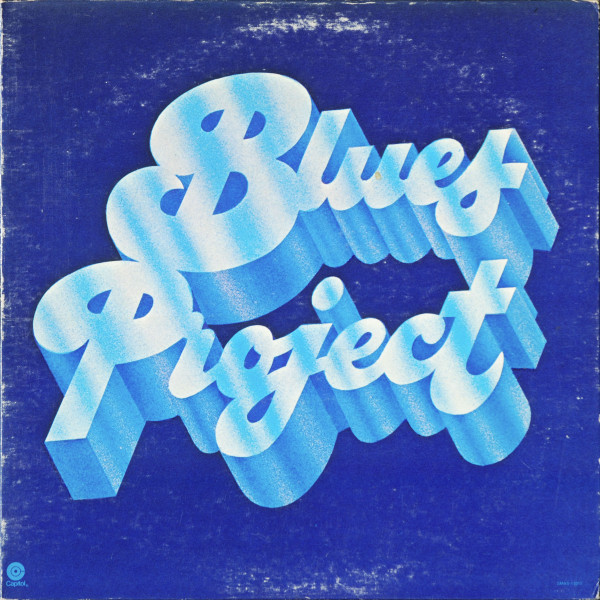 You also played with Mick Taylor?
Yes. He asked me to play on a tour of the East Coast and Midwest. A truly incredible musician! In a class with Mike Bloomfield, Eric Clapton and Jeff Beck.
What was like playing with Bill Perry?
Bill Perry was a blast! Great, great guitar player!! I've seen and heard many guitar players who "do" Jimi, but Bill really got him. Played with him for three years. His personal life was a mess, but he sure was fun to play with and hang with!
Did you do any studio session work back then?
I did a little. Actually, a lot of demos for other people. I did play on a record called, 'Win or Lose' by Brian Kramer And The Blues Masters Featuring Junior Wells. Mick Taylor was on that one, too, along with Steve Jordan. Wow! What a treat to play with Steve Jordan! (Brian Kramer now lives in Sweden and is active in the blues scene there. Here's an aside – Brian designed the cover of my latest CD, 'Seems Like it's a Good Time for the Blues,' due out on August 4, this year. A talented visual artist as well as an accomplished musician…).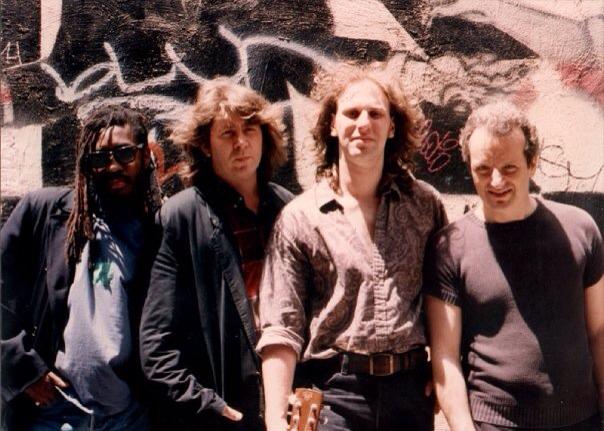 Looking back, what was the highlight of your time? Which songs are you most proud of?
The best is yet to come. I am quite proud of my latest CD. As I mentioned earlier, I say in one of the songs on the new album, "You're never too old to follow your dreams…"
Is there any unreleased material by the bands you were part of?
Probably, but I'm not aware of any of it.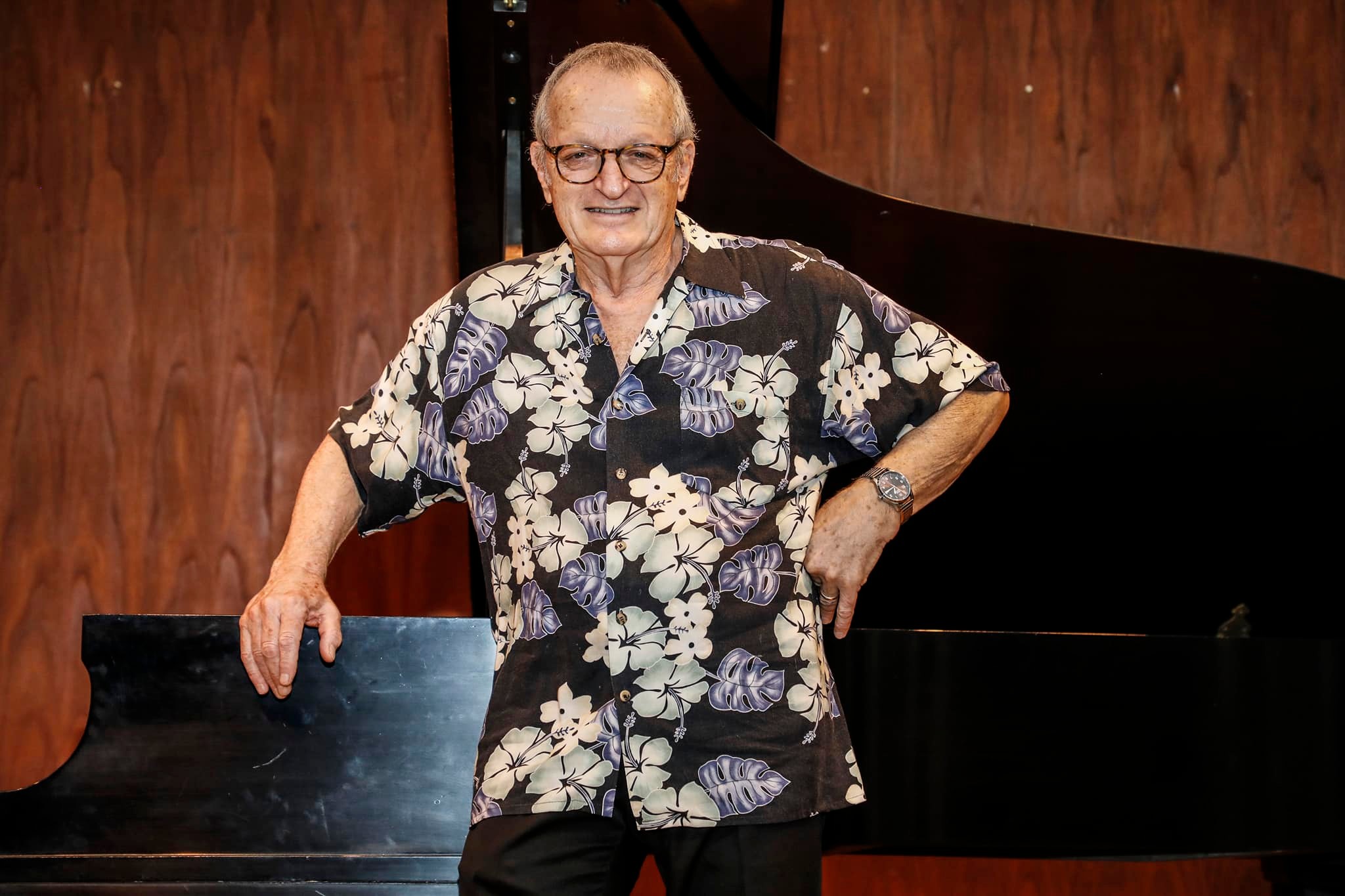 Thank you for taking your time. Last word is yours.
Thank you for the interview. It's my favorite subject… me.
I am so proud to have been part of two major, influential scenes: "The Washington Square Park Folkie scene" and "The San Francisco Psychedelic Rock scene." I was there!!!
For the past 38+ years, I have been a practicing Buddhist with the SGI, the largest lay Buddhist organization in the world, with about 12 million people practicing in 192 countries and territories. We chant Nam Myoho Renge Kyo to revolutionize our lives and transform our negative Karma. It's also a world peace movement. So, you could say that I've fallen into a third "scene…"
Thank you, Klemen, for these in depth questions. Made me think!!!
Klemen Breznikar
---
Headline photo: Promotional photo of Country Joe and the Fish
All photo materials are copyrighted by their respective copyright owners, and are subject to use for INFORMATIONAL PURPOSES ONLY!
David Bennett Cohen Official Website
Country Joe and the Fish | Interview | David Bennett Cohen
Country Joe and the Fish | Interview | Joe McDonald
Barry "The Fish" Melton | Interview | Jamasutra