'Kick Out Tomorrow' by The Redlines
Summer is the perfect time for rock and roll. There's just something about guitar-centric music that makes the perfect soundtrack as the sun heats up the asphalt. The Redlines have captured this summer energy and channeled it into their newest EP, 'Kick Out Tomorrow'.
---
Based just outside of Pittsburgh, The Redlines have concocted their own signature cocktail of classic rock and roll sounds. Big guitars and earnest vocals, courtesy of Brian Seese and Jason Lizzi, mix with a driving rhythm section made up of bassist Tony Vinski and drummer Sam Berman. Together, these four work together to recreate rock's storied history in each of their songs.
'Kick Out Tomorrow' really is a celebration of everything that makes the genre special. Opener 'Black Wheels' features bluesy riffs and in-your-face drums. The band lets us know exactly who they are in this first song, with Seese and Lizzi singing confidently in a style that blends Ozzy Osbourne with Julian Casablancas. 'Drown in Gin' is a triumphant anthem, with its open strums bringing the heartland to our speakers. Berman provides us with a Stewart Copeland-esque drum fill right at the top of 'Take What You Can Get,' and the song unfolds into a blistering ballad. The tambourine that runs through almost all of these songs provides something of a heartbeat, its 16th and 8th notes keep the songs moving forward. Closer 'A Good Haircut and a Great Pair of Boots' recalls the softer side of The Rolling Stones, with the soul-stirring piano and tongue-in-cheek lyrics.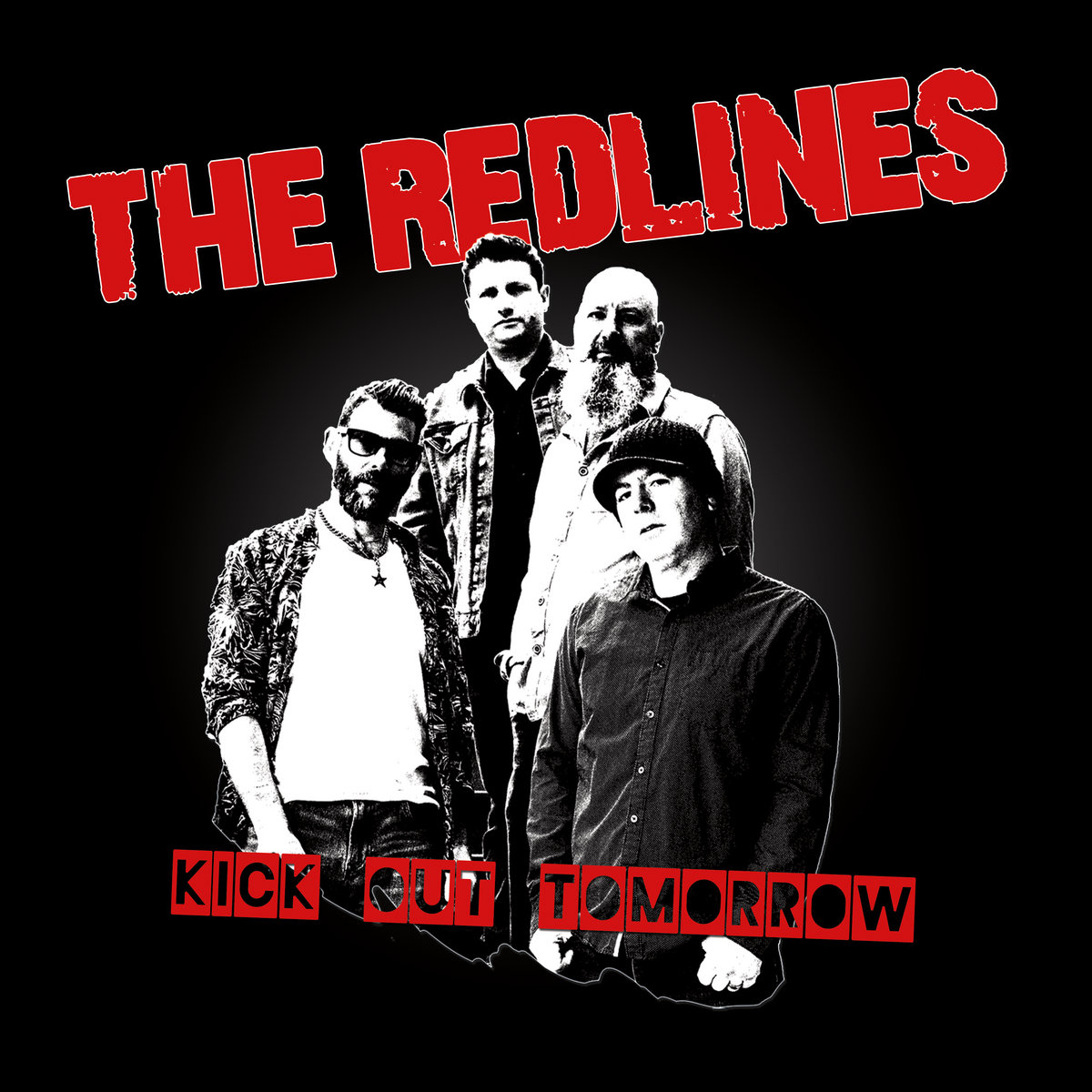 The Redlines have a throwback sound that is looking forward. As rock continues to infiltrate the hearts of future generations, these four musicians clearly have a knack for keeping the spirit of the music they love alive. 'Kick Out Tomorrow' is a fantastic collection of songs that has the potential to propel this band forward. Get in on the ground floor today!
Listen to the EP below, and stick around for an exclusive interview with the band!
Your last EP was called 'Kick Out Today'. These two EPs will be released together on vinyl. Are the songs spiritually connected in any way? Does this new EP feel like a continuation of the work you started on 'Kick Out Today'?
These two EPs are definitely related. 'Kick Out Today' was an exploration of the sub-genres of garage rock and we had wanted to put that out on 7in vinyl in 2022. With vinyl production backed up for months we quickly realized that we wouldn't be able to get it in time for a reasonable release (we put it out on CD and digital only). We also realized that we had a few other songs we could work on and that if we combined them with the first batch we could make a double-EP that flowed well with each other. So before we even released the first EP we were scheduling more time in the studio so that we could get a jump on the vinyl production and have everything ready in 2023.
Musically the songs are loosely connected through the roots of garage rock and all the variations and sub-genres within. Maybe there's an influence from a favorite band or a nod to a certain part of a song we like or even just experimenting with combining other genres with garage rock. Our second single, 'A Good Haircut and a Great Pair of Boots,' is a good example where we tried to combine the rawness of garage rock with the grandeur of glam rock, a la Mott the Hoople or David Bowie.
What was it like working with producer Eddie Ashworth?
Eddie is great! Both of these EPs were recorded at his home studio, The Oxide Shed, in Athens, Ohio near Ohio University where he teaches recording. It's secluded in the woods and miles from any distractions. For almost a week straight we'd record during the day and then relax on the deck at night while he told us wild stories of working with Sublime, Slightly Stoopid, Great White and others. He's very laid-back and easy to work with which helped get us in a creative mindset. We were able to experiment with different sounds and instrumentation. With his connections to the music school he was able to bring in other musicians like Jeremy Schaffer on keys and Kari Rutushin on vocals. And you can follow him on Instagram and see all the bands he records as they make dinner at his house: #foodstuffs!
What excites you all about making rock and roll music?
The most exciting thing is creating something out of nothing. We can take a small idea and turn it into a song that would sound completely different if other people expanded on that same idea. Hearing the progress as the song comes together is such an amazing feeling. Being able to create the type of music that you yourself like to listen to and then to be able to share it with the world is pretty powerful.
What is the Pittsburgh scene like? Do you all feel like it's a great home base to tour from?
Pittsburgh and the surrounding region has some amazing musicians. There are a lot of bands here that the world should know about, like Tiny Wars, Chet Vincent, DiLisio, The Vics. There's a strong community between the bands but outside the bands themselves there's not really a strong scene, at least not for our type of music. A lot of the shows at the prominent venues are dominated by cover bands or tribute bands so it's hard to get an opening slot for bigger touring bands or to get a decent crowd as a headliner. There's a lot of other events happening here as well, particularly with this being the first summer post-Covid, so we're all competing for people's time. However, a bright spot for the local music scene is a female run connection point called Keystone Artist Connect that has been working to promote the scene and increase the profile of artists like us.
One great thing about Pittsburgh is that it's centered between New York and Chicago, around 400 miles in either direction, so getting to the major cities in the Midwest or East Coast is only about a half day's drive. And it's cheaper to live here than in some of the bigger cities so it's a little easier to focus on music when you can afford a place to live. So it's a good place to live that has easy access to other cities.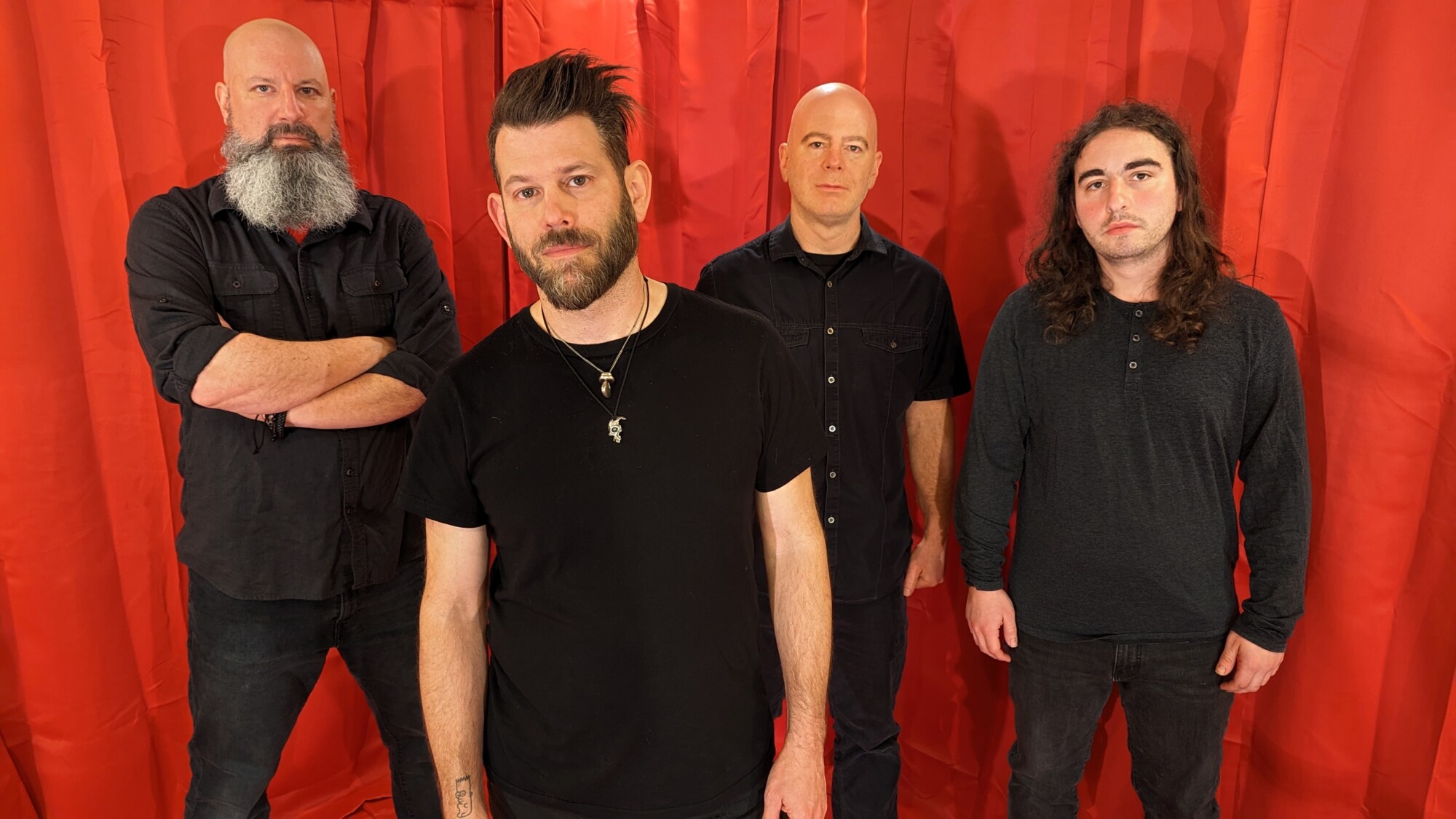 Speaking of tour, any plans for touring this year? Where can we find you?
We'll be staying local to the Pittsburgh area for the rest of 2023 because we're breaking in drummer #5 (cue the Spinal Tap jokes). Sam Berman has joined us from The Nox Boys now that they are on hiatus. He's previously been on tour throughout the US and Spain so we're looking forward to hitting the road with him in 2024. In the spring we're aiming to get down to South by Southwest with some tour stops along the way there and back, so follow our website, social media, and all the other major show listing sites for any updates.
---
The Redlines Official Website / Facebook / Instagram / Twitter / Bandcamp / SoundCloud