Terrine
Terrine is an act by Claire Gapenne, from Amiens in the north of France. But Terrine is its own thing, far beyond the birth name of this young woman who chooses to display her music as this act.
---
Terrine/sound is a salutary balancing act-convincing to destabilise prevalent control systems ;- a proto -resistance assembly/and (meta ) language.
"Minimalistic broken electronics with noise"
Can you start by telling me a bit about yourself: what's your name? Where are you from? How old are you?
Claire Gapenne: My name is Claire Gapenne, I'm 33 and I am living in Amiens, North of France.
How did you get into music?
I started music like any teenager forming a rock band when I was 15 years. When I was 20 I was a singer in a pop band and then started to discover an underground scene that changed me and my tastes.
Why did you choose electronic music?
I didn't really choose electronic music, I was more into rock/industrial before and didn't know that much about electronic music, I was just curious to do what I am not able to do.
How would you describe what you do?
That's hedonistic and frustrated music. As I said, I was not into electronic stuff, so I started with no laws and just found my language with machines. That's a good exercise to play alone, and also a good minimalist constraint.
Your first release on your Bandcamp is from about 10 years ago. How did your music evolve in those 10 years?
When I started my solo project I was in the industrial rock band Headwar that influenced when I started my solo work. I had guitar, voice and dirty mp3 backgrounds, after I did do a few field recordings with collages and then I started making electronic stuff and now that's quite clean.
How are the musicians who you see as your influences?
John Coltrane, Shit & Shine, Dick Annegarn, Pansonic, TG, Autechre, Michel Legrand, Romaric Sobac…
Who are the people around you who you see as your colleagues?
There are a lot of good colleagues in France/Belgium: Carrageenan, C_C, Somaticae, Cancellled, Wash Club, Blason, Carte Noire, Meryll Ampe, Chicaloyoh, Deeat Palace…
What does the name Terrine mean?
That's a joke, in French you have two mixed meat recipes: Pâté or Terrine, Pâté is masculin and Terrine is feminine, so yeah I keep this name.
Which gear do you use? Do you limit yourself to a drum computer and a synthesizer?
For recordings I'm using more gear like field recordings, more machines, piano, voice sometimes, for live I'm using just 1 drum machine, it's like minimalistic broken electronics with noise… developing improvisation in live is also something I try more and more.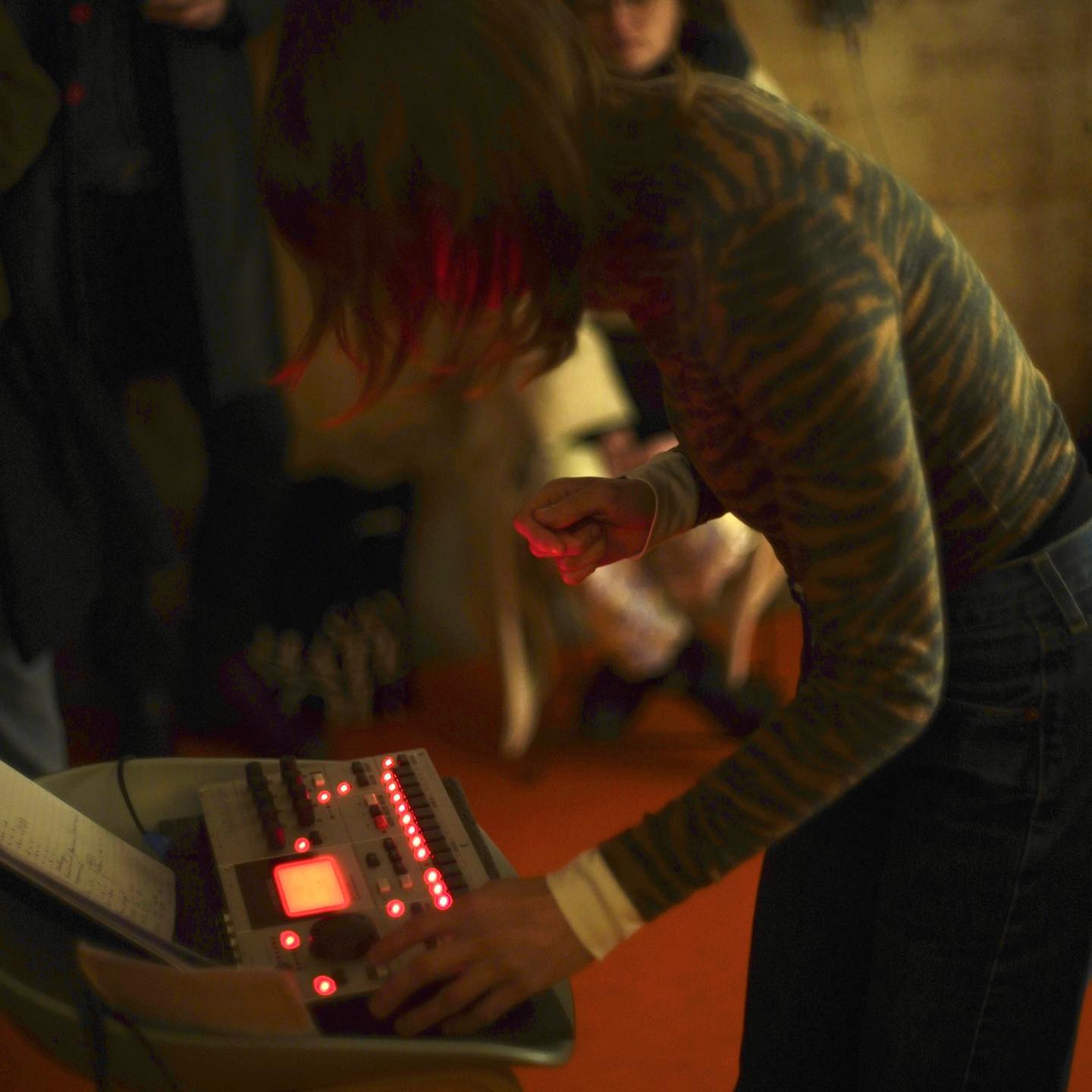 You say you make "free nuke music".
In my city Amiens we have our own place to organise concerts that we call Accueil Froid Nuke, Nuke is the drug used in the film Robocop 2, it means obviously nuclear so that's the joke with friends, cause we are around industrial zone. So we thought that nuke could be the new punk or the new jazz!
Joeri Bruyninckx
---
Terrine Facebook / Instagram / Bandcamp