Randy Brecker | Interview | "Any aspect of music is very important"
Randy Brecker has helped shape the sound of jazz, R&B and rock for more than four decades.
---
His trumpet and flugelhorn performances have graced hundreds of albums by a wide range of artists from James Taylor, Bruce Springsteen and Parliament/Funkadelic to Frank Sinatra, Steely Dan, Jaco Pastorius and Frank Zappa. Born in 1945 in Philadelphia to a musical family, Randy's musical talent was nurtured from an early age. He attended Indiana University from 1963-66 studying with Bill Adam, David Baker and Jerry Coker and later moved to New York where he landed gigs with such prominent bands as Clark Terry's Big Bad Band, the Duke Pearson Big Band and the Thad Jones Mel Lewis Jazz Orchestra. In 1967, Randy ventured into jazz-rock with the band Blood, Sweat & Tears, but left to join the Horace Silver Quintet. He recorded his first solo album, 'Score', in 1968, featuring his brother, at the time only 19 year-old tenor saxophonist. After Horace Silver, Randy joined Art Blakey's Jazz Messengers before teaming up with brother Michael, Barry Rogers, Billy Cobham, and John Abercrombie to form the seminal fusion group Dreams. The group recorded two adventurous and wildly acclaimed albums: 'Dreams' and 'Imagine My Surprise' for Columbia Records before they disbanded in 1971. In the early 1970s, Randy performed live with many prominent artists including Larry Coryell's Eleventh House, Stevie Wonder and Billy Cobham. He also recorded several classic albums with his brother under the leadership of the great pianist/composer Hal Galper. By 1975, Randy and Michael were ready to front their own group, The Brecker Brothers Band. A band of immeasurable impact and influence, they released six albums on Arista and garnered seven Grammy nominations between 1975 and 1981.
Randy Brecker continues to record, influence and inspire young musicians around the world. Interview with Randy Brecker was conducted on November 27th 2022.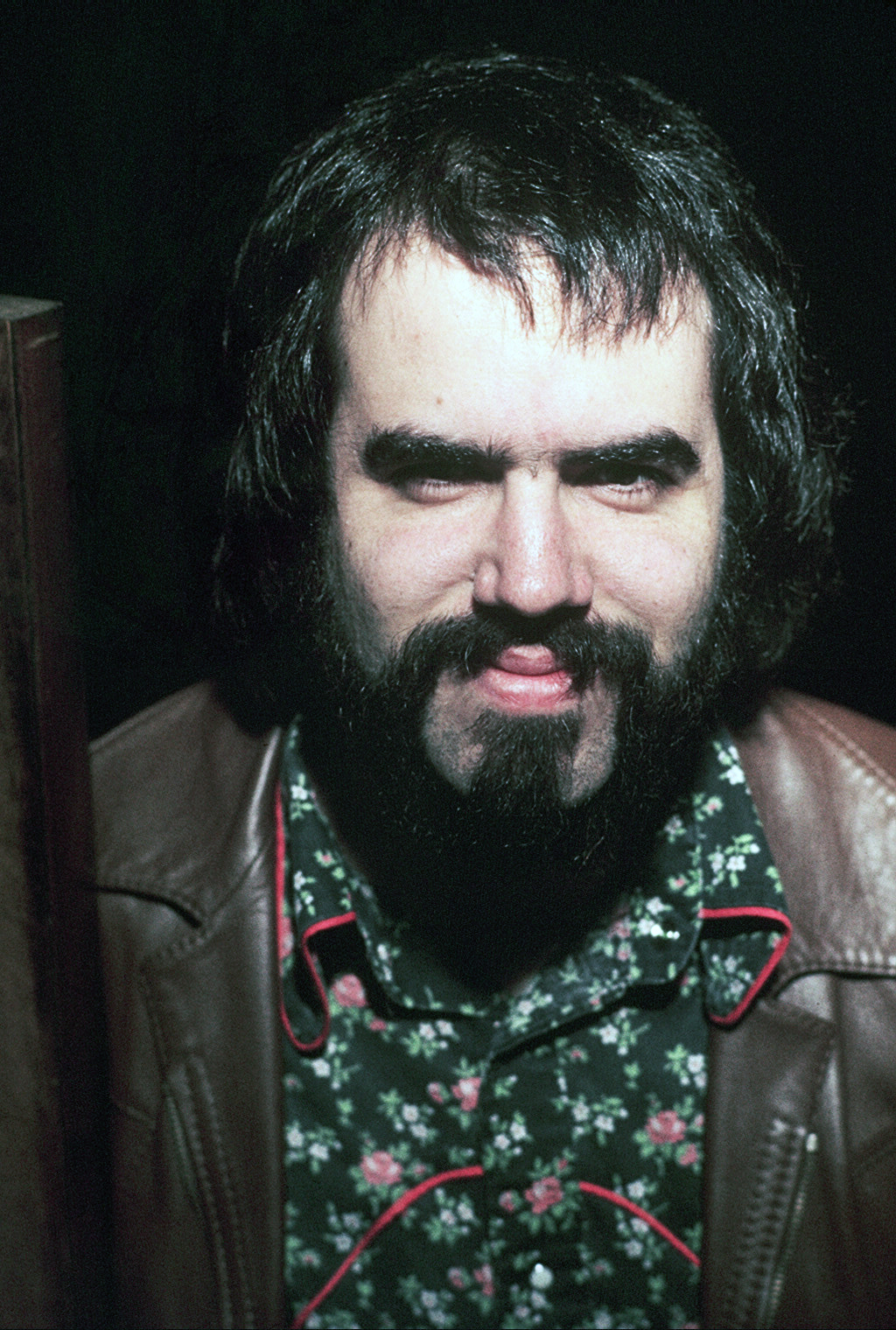 "Any aspect of music is very important"
Thanks for taking your time. How are you coping with the pandemic as an active musician?
Randy Brecker: Thank you very much for having me. We did a lot of recording on Pro Tools for other peoples. That's how I kept busy. Of course we practised our horns on our daily basis. The home recording thing, that's where a lot of people retreated to. The last couple of years it's been in hundreds of sessions. For me it was just great to be home with my wife who's also a great musician and our daughter Stella and my other daughter who lives not far away and has two kids, Amanda. A wonderful singer in her own rights and a real estate agent. So we kept busy in a nutshell. In a way it was a great period as I was at home. In the future I'll be touring a bit less, as I love being home. When you're older it gets more difficult to tour nonstop. 
Where will you be touring in 2023 as Brecker Brothers Band Reunion?
Well we just got done a three day engagement in New York City at a club called Iridium. We had a great time with Ada Rovatti, my wife on tenor saxophone, George Whitty on keyboards. Whitty played on so many records and he actually also produced my and Mike's [Michael Brecker] solo records. Then we have the great Barry Finnerty from 'Heavy Metal Be-Bop' on guitar, which is an old album released by us in 1978. We had a great Will Lee on bass who I played with in Dreams. We go way back when we were seventeen. He's now seventy, so imagine that. And the great Rodney Holmes on drums from The Brecker Brothers band and my own band. So it was a great reunion and we're planning on doing it again sometime in 2023, but the way things are we have nothing really solid or booked yet. We all have to find time to do it, because everyone is really busy, but we will certainly do it again as we had such a great time together. The show was filmed so when we will have time we will edit the video and put it on some kind of platform. So that's the latest with The Brecker Brothers Band Reunion. We will get to it as soon as we can.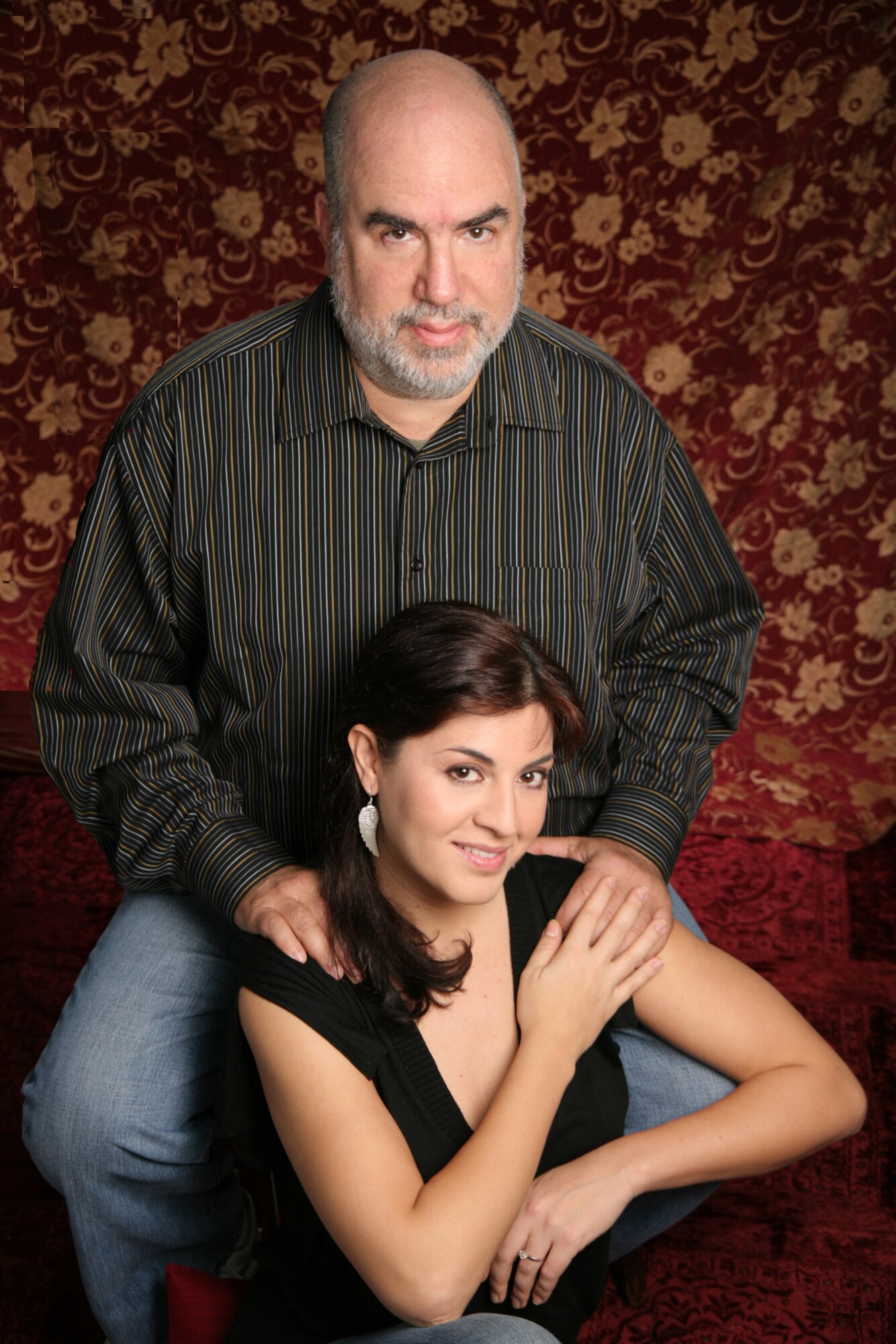 "Try to be creative. Every day is a little different."
How do you usually approach music making?
Well, actually my whole day is music. In general, when I'm online…my friends and people I know are mostly musicians…so they send things and there's a lot of my music on various online threads. I often listen on YouTube to my own videos or videos from the past or people that I always wanted to hear. That inspires me to eventually go downstairs to my practice room. Oh, and I also like to collect photos of musicians and that also inspires me. I usually go to my practice room and start putting my horn on my mouth. That reminded me of a Zoot Sims quote, who said: "As long as you've got your horn in your. "As long as you've got your horn in your mouth, you're developing." I don't really specifically plan my practice routine, but I generally do trumpet related things first, like long tones, lip slurs and different tonguing exercise, calisthenic exercise, but the main part of my practise is playing jazz with records or just playing tunes that I'm learning alone or trying to invent new rhythms et cetera. Just playing alone in a room. I like playing transcriptions that I have transcribed, well I haven't transcribed in a long time, but I downloaded a lot to learn other people's solos, or learn from the books. Sometimes I take a jazz solo and play it with a classical feel. Try to be creative. Every day is a little different.
I also like to play keyboard. I haven't been writing much, but I like to fool around on the keyboard. One of my goals this year is to write more. Lately I have been closer to my trumpet and flugelhorn. That's my main practice vehicle as I'm travelling so much. When it gets later in the evening I like to turn the lights down and put on some records from the day and play along. I can play for a couple of hours sometimes. That's my general approach. It changes everyday. I like to improvise. It might even go in different directions everyday. One day I might want to learn a bunch of new tunes, another day I work on composition or practise my technique. Everyday is a little bit different depending on my mood. Generally I don't miss practising, maybe when I come back from a tour I lay the instrument along for a bit, but then the trumpet begins to suffer and you gotta get back to it. That's the nature of brass, or any instruments really, but particularly brass instruments where you have a piece of metal against your lips.
It's absolutely impossible to cover your discography. Would it be possible for you to choose a few collaborations that still warm your heart?
A good question, but there are really too many to distill. I suppose my solo records, which are many, I got the most involved in…or The Brecker Brothers records, of which there are eight produced. Mostly the newer ones by George Whitty and that was all very involved collaboration, not only with my brother and George, but also with a list of producers. A couple were self produced. We had many different producers from record companies, so it was always a very collaborative effort except for the first one on which I wrote all the music and had everything planned out. I actually had a plan to be my solo record, but the record company president, Clive Davis of Arista intervined: "You have to call this The Brecker Brothers," which I argued about for several days. Dave Sanborn was in the front line as the third horn and thought it would look funny, but Clive stoked his idea, which in retrospect was a very good idea. We called the band The Brecker Brothers and that's how the band got its name. There are other collaborations. Thinking off the top of my head, the most recent one would be with Eric Marienthal. I must say that when we did records for R&B stars, a lot of the time they weren't there, but collaboration with the great Arif Mardin, who was the head producer of Atlantic Records and I kinda was his contractor. I played on many of the Atlantic records. I also did some writing for him, when he didn't have time to do it. We were kinda like a family even though we were signed to Arista Records. To name a few; Chaka Khan, The Rolling Stones. Then for other labels on records by Diana Ross, George Benson, Bruce Springsteen. 'Tenth Avenue Freeze-Out' was one of the tunes. Those were very memorable moments. There was so much work that I can't even recall the majority.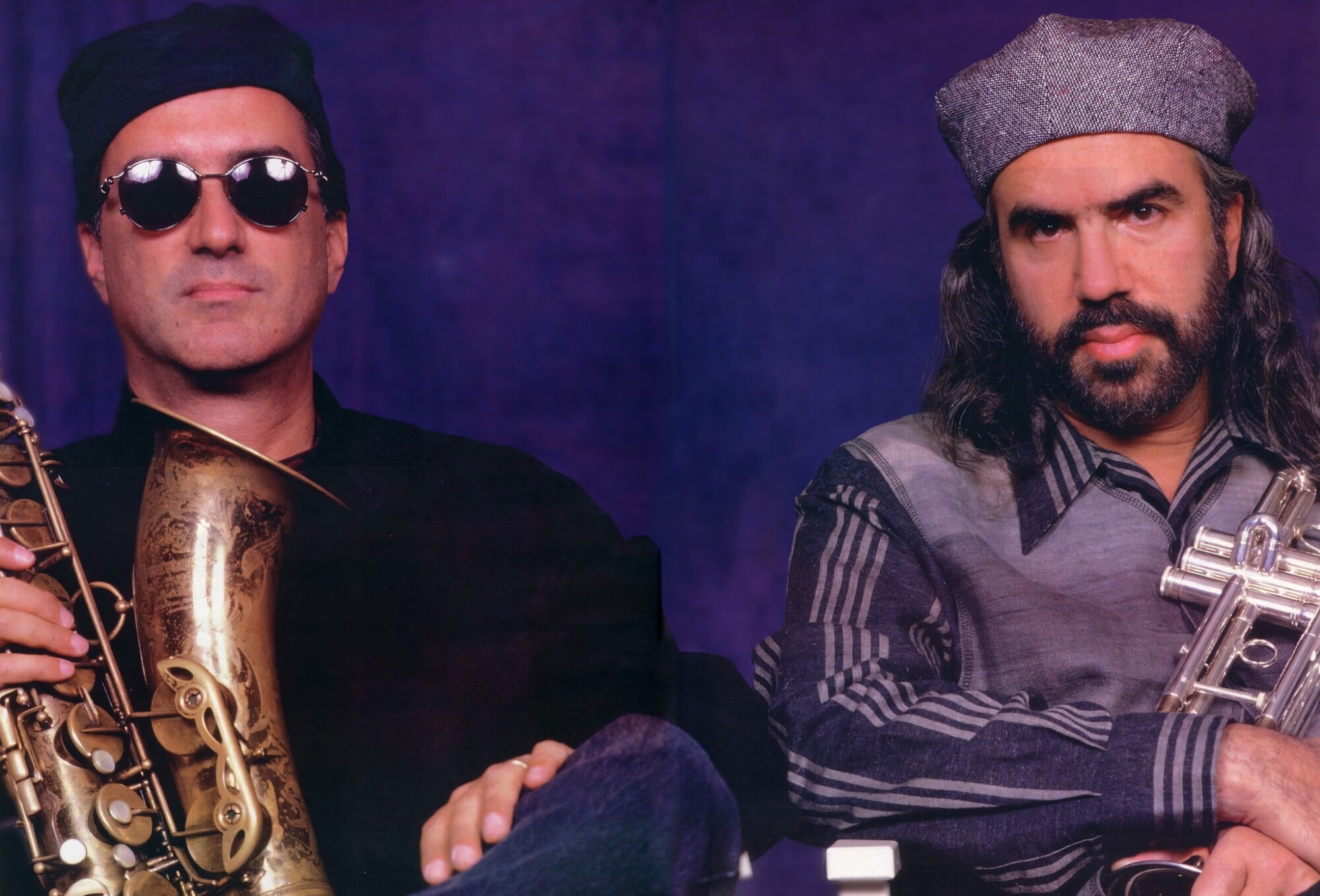 What are some of the most important players that influenced your own style and what in particular did they employ in their playing that you liked?
The trumpet players that I listened to intently were because my father was a trumpet fanatic. He was a piano player and had a good record collection when I was a kid. One is Clifford Brown. He was alive and well and living in Philadelphia. The group he had with Max Roach were based in Philadelphia so he was the talk of the town, so I think the first three trumpet players that I listened to intently due to my dad's record collections was Clifford Brown, Miles Davis and a wonderful trumpet player from the west coast who was actually born in the east coast, Shorty Rogers (Shorty Rogers and his Giants). I really spend a lot of time listening, so it's hard for me to list players. Anybody that I listened to is an influence, but of course I loved Dizzy Gillespie, Charlie Parker, Max Roach, Charles Mingus. Other instruments were very important. Then also John Coltrane, Sonny Rollins and one in particular that they did employ are many different things. Of some players I love their sound, of some content of their solo, … it's all mixed up because I love every aspect, including their time and feel. Any aspect of music is very important, so I can single out particulars, I just love to listen to music, that's what you have to do to be a musician. Immerse yourself in serious listening, taking notes … I do it everyday. I'm 77 years old and I still listen for hours everyday. Listening, that one word is the most important!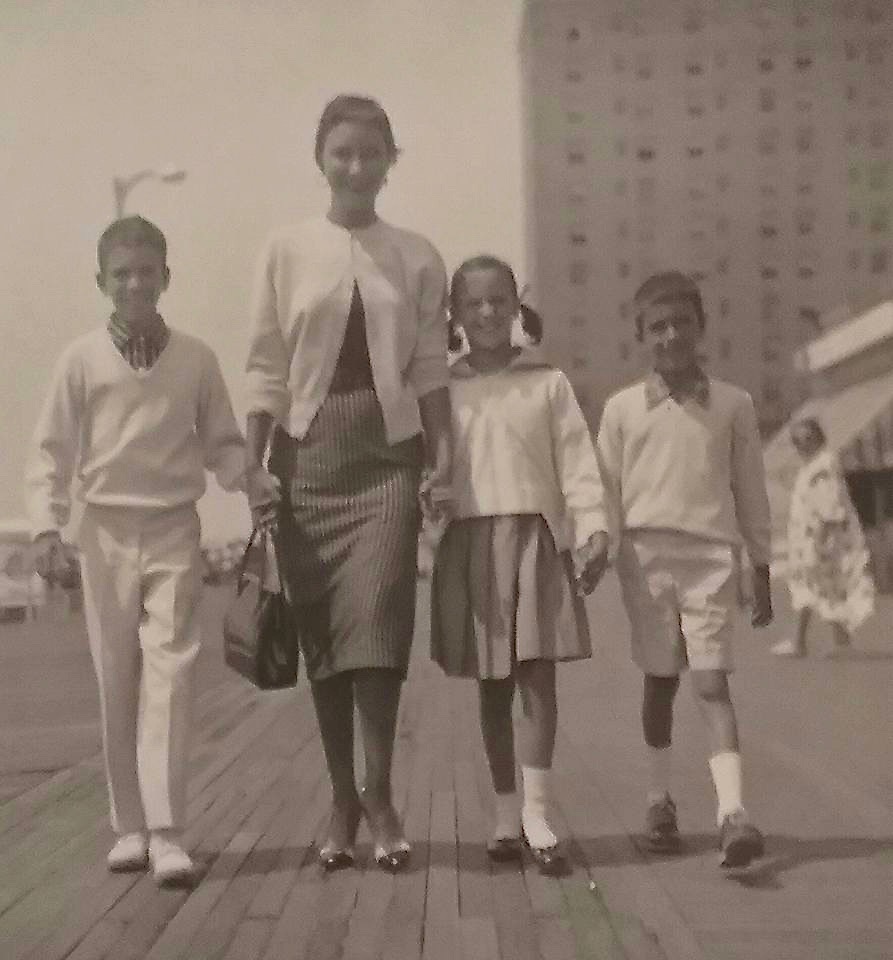 Tell us about the recent project with Eric Marienthal, 'Double Dealin'.'
It has a very interesting backstory. We talked about it for years and started on selection tunes with the great George Whitty on keyboards and electronics. He did some wonderful sequences and we wanted to get together in Los Angeles, but then COVID hit, so quite honestly this record was done at everyones' home studio and put together by George Whitty and it came out just great. We had Dave Weckl and John Patitucci on a couple of tunes, but the rest is all George Whitty's expert programming and arrangements. We took our time. I played several parts, sometimes two or three parts with flugelhorn and Eric Marienthal was the whole sax section. It took several months to get everything recorded and it took several weeks trading emails back and forth to mix the record and we were very happy about it. The album got nominated for GRAMMY for the Best Contemporary Instrumental Album.
It sadly didn't win, but we were up against a very good competition. I sent out congratulations to everyone who was nominated. We are planning to play more gigs with that ensemble too! Eric is just a wonderful musician to work with.
"The 60s were filled with joy, experimentation and new things"
In 1967 you joined jazz-rock band Blood, Sweat & Tears, on their first album 'Child Is Father to the Man,' would you like to share what do you recall from those early days?
I have to tell you those were very exciting days. I was only 21 years old. I was the last person to join the band and stayed with them for almost a year and recorded the record 'Child Is Father to the Man'. Al Kooper and John Simon were the main producers, and Bobby Colomby I suppose. I watched and listened very intently how to put together a rock record from the bottom up, and the overdubbing technique, double tracking the horns, certain tricks that John Simon who was an experienced producer had to make things fit together. It was quite an amazing experience at that age to tour with a rock band and see how many people out there outside of jazz love music and I learned a lot about the business and just life in general. This was Summer of 1967. I always keep my eyes and ears open, not only for the music, but for kind of the all package sort of speak so I can learn for the future as you do on all gigs. The 60s were filled with joy, experimentation and new things happening for music and a lot of different styles came together (folk, jazz, rock) and influenced each other. So that was a very exciting time for me. Just unforgettable.
How did the opportunity come to play with the legendary Horace Silver Quintet?
Blood, Sweat & Tears were about to do their second album and we had a band meeting and we decided to hire a lead singer. The core of the band, which was the rhythm section wanted to do that, but Al Kooper didn't want to add the singer and he kinda left the meeting. I got a call from Horace Silver who wanted me to have an audition for the new band he put together. I thought this was a great opportunity, because I really wanted to play jazz more. Blood, Sweat & Tears was a great band, but I got to play one or two solos, the rest were horn parts, so I chose to do this. "I don't think you guys will ever make it without Al," I remember my words and I said I've been called by Horace Silver to audition and I'm probably going to join his band. As we were close friends, they really wanted me to stay. They want me to cut me in as an equal member because I have been on salary, but I decided to try this out. We stayed friends of course. I still talk with Bobby Colomby all the time and other cats when they were still alive.
I passed the audition for Horace Silver and the next thing I know, we're off to the first gig. I think it might have been in Boston. The young Billy Cobham just arrived from the army on drums, John B. Williams on bass, who was studying with Ron Carter on double upright bass and the fantastic Bennie Maupin who went on to play with Herbie Hankcock. He was such an influence on other saxophone players. This was really a good band. I just can't tell you how much I learned playing with that band for almost two years. I think my playing got better by a 1000% playing with these guys. It's one of the best decisions I ever made. At the time the second record by Blood, Sweat & Tears sold 11 million copies and it was number one for weeks and a record of the year. Their salary went up 5000%. They all bought houses. I was going to my trumpet lessons by bus over the river with Lew Soloff who took my place in Blood, Sweat & Tears and the next thing I know he's picking me up in my apartment in a limo and we were driving to New Jersey to take our trumpet lesson and back in a limo and he was laughing the whole way. In retrospect that was a great decision and as I said, I'm still friends with all those guys from Blood, Sweat & Tears and it was a wonderful experience. I think Woody Shaw mentioned my name to Horace Silver. We had met in Seattle when we were both 19. He was playing with Horace and I was out there studying some courses and had my first girlfriend there. It was a wonderful Summer in Seattle. I met Larry Coryell there. Then there was a club called The Penthouse where Horace Silver was playing for a week with a young and great Woody Shaw and there were jam sessions during the weekend before the stars went on so Woody had a chance to hear me play. He was here for a week and when I moved to New York I called him and he was very instrumental in helping me get gigs. He was a fan of mine and I was a fan of his. We were the same age and he was a wonderful young man.
Around that time you also released your first solo album, 'Score,' featuring your brother Michael Brecker. It must have been an incredible experience to play for so many years with your late brother.
We were meant to play together. On that record 'Score' he just moved to New York and he was only 19 years old. He was like an uncut diamond. You can hear his amazing technique especially at that age, he was still developing. That was truly fascinating. I also mention Larry Coryell, he's on that record as well. He was a big influence on me after meeting him and spending the Summer with him in Seattle. We played together our whole life. I was in his band The Eleventh House and I miss him very much along with Mickey Roker who played drums. Duke Pearson who produced that record. I was very young and kinda inexperienced, but I wrote some tunes on that record as did gentlemen that I met through Phil Woods Group, the great Hal Galper with whom we recorded many quintet records with my brother. I played with my brother until he passed away. We had many great times together. We fit together like a glove. We didn't have to talk about the usual controversies of phrasing or how to play because we were like a sixth sense. We bonded immediately. He was such a great player, such a great guy, and eventually such a great composer. He was the real deal, that's all I can say about Michael Brecker.
How did you join Art Blakey's Jazz Messengers?
Once again Woody Shaw had been playing and he recommended that me and Horace Silver Quintet had broken up after close to two years together. I came back to New York needing a gig. I have a vague memory. I think I just showed up and played one night at Slugs' Saloon. This was a famous club where Art Blakey's Jazz Messengers often played and I knew their repertoire and knew how to play most of them. Carlos Garnett from Panama had some original compositions that we played and I stayed with Art for 8 or 9 months. That was a big thrill. We played down the east coast for many weeks at Slug's Saloon. That was also a gig I'll never forget.
Then you got together with your brother and Barry Rogers, Billy Cobham, and John Abercrombie to form the fusion group Dreams.
That was around the same time. Billy Cobham and I came back to New York with no gigs. My brother who just moved to town met the trombone player named Barry Rogers who in turn had met two singer-songwriters Jeff Kent and Doug Lubahn and they wanted to start a jazz rock band with an emphasis on jazz.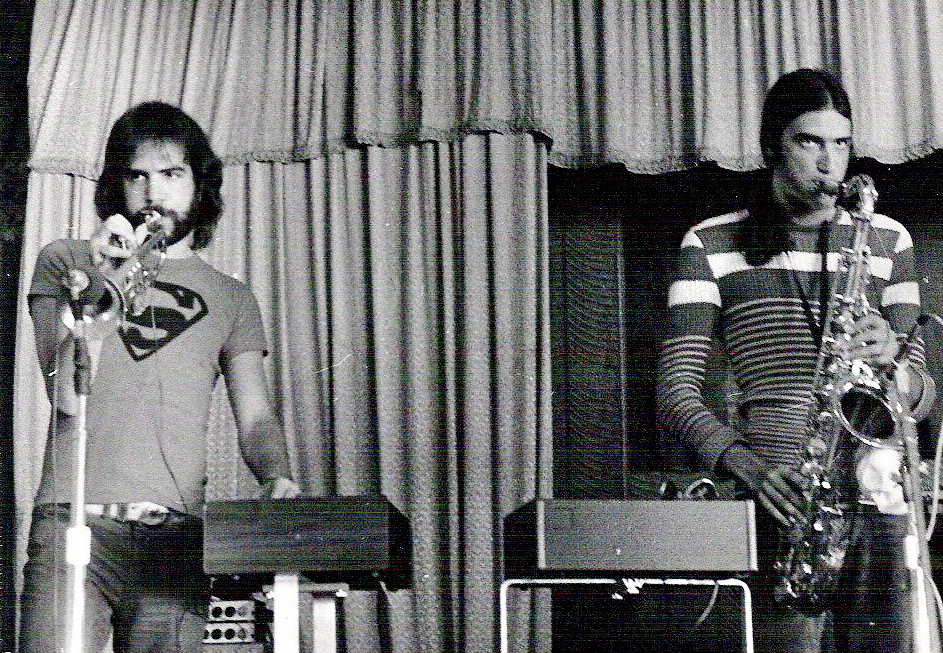 They had tunes that were very applicable to arranging horns. We decided to give it a shot. John Abercrombie came in a little later into the band, but we rehearsed every day and we never wrote anything down. We just jammed up the horn parts and that kind of became the signature of the band. Dreams had a lot of critical success. We got signed to Columbia Records once again with Clive Davis and we were the house band at the Village Gate. We gained a lot of experience playing, and particular contractors in New York heard the band so that's what helped our studio career to start. Eventually Doug Lubahn and Jeff Kent left to do other things and we got young Will Lee on bass and Don Grolnick on keyboards and the rest is history. We all became very busy studio cats. Just a couple of hours ago I talked to Will Lee, so after so many years we are all friends. These guys were all my best friends. Dreams was really a great band. Check out the video 'New York'! We were ahead of our times sort of speak and Billy Cobham was just fantastic as was Barry Rogers, as was Abercrombie.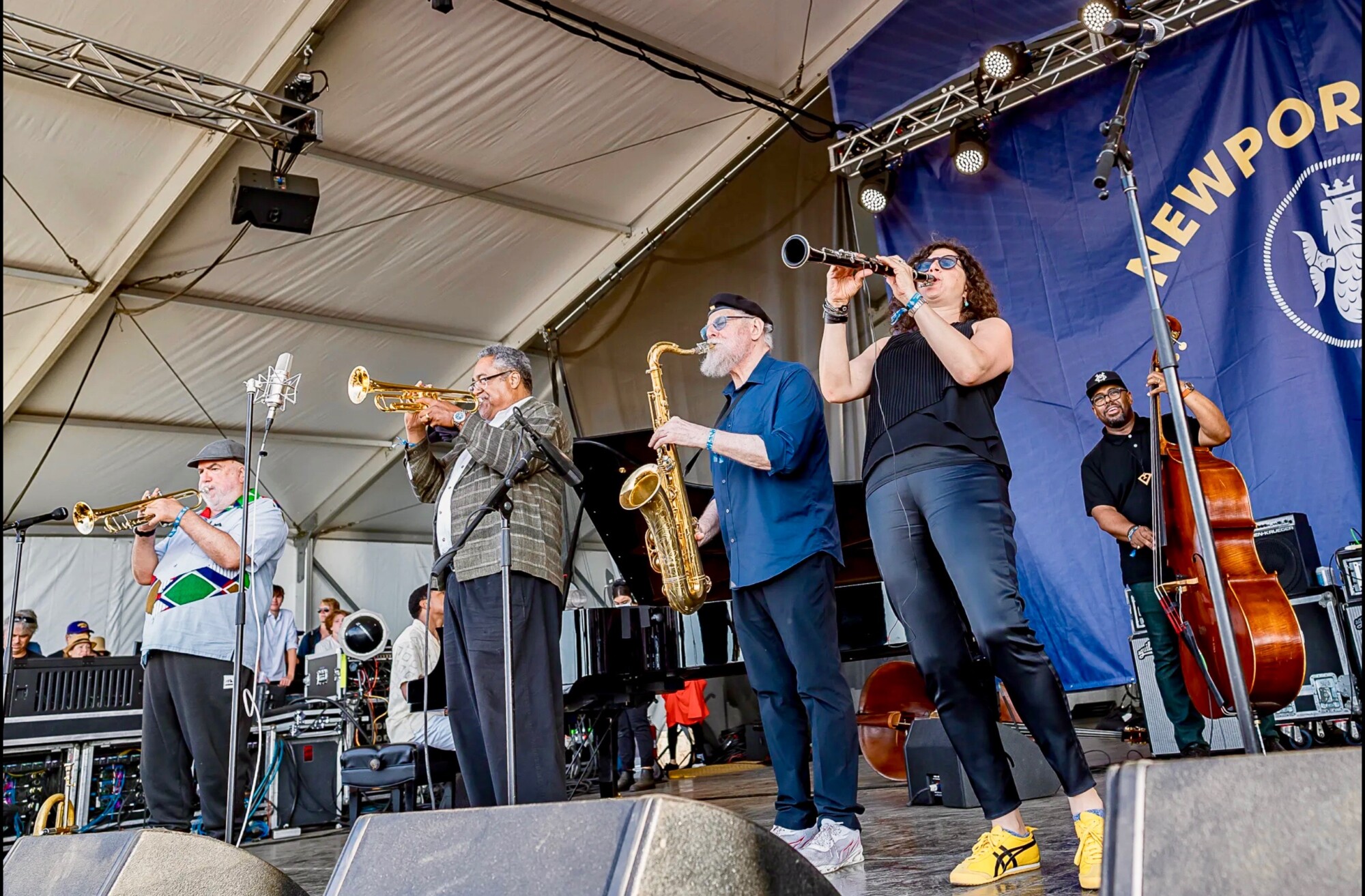 Do you have any other active projects going on at this point? Will you continue to record new albums?
I had a lot of different releases in the last couple of years. Especially during COVID, not only with Eric Marienthal, but a record called 'Rocks' with NDR Big Band and David Sanborn, Ada Rovatti and Wolfgang Haffner. Then I had a project with a man called Mats Holmquist and the Umo Jazz Orchestra ('Together'). Then a couple of Japanese releases. I can't remember all, but in total eight. Too many for one time!
Next week (November 27th 2022) I'm going with my wife to record her project in Germany with members of Wolfgang Haffner's wonderful band. We are adding some people, some singers et cetera. So we are working on my wife's upcoming album. Some of songs have words she wrote and there's gonna be some great singers. That's going to occupy the next few weeks. Then we will see about my future projects. I'm moving a bit slower these days. Eventually I'll put something together. I can't live without doing that. You know back in the day we got a lot of money off those records we made, but not today especially thanks to platforms that pay next to nothing. It's not quite fair. Part of the reason I have not written for three or four years is the fact that companies from streaming services don't pay anything. So that's my rebellious nature. I don't join Spotify or any of those platforms. It's a problem, but they are working on it and I'll be working on something sooner or later. I always end up with a lot of home recordings for other people. That's been a lot of fun.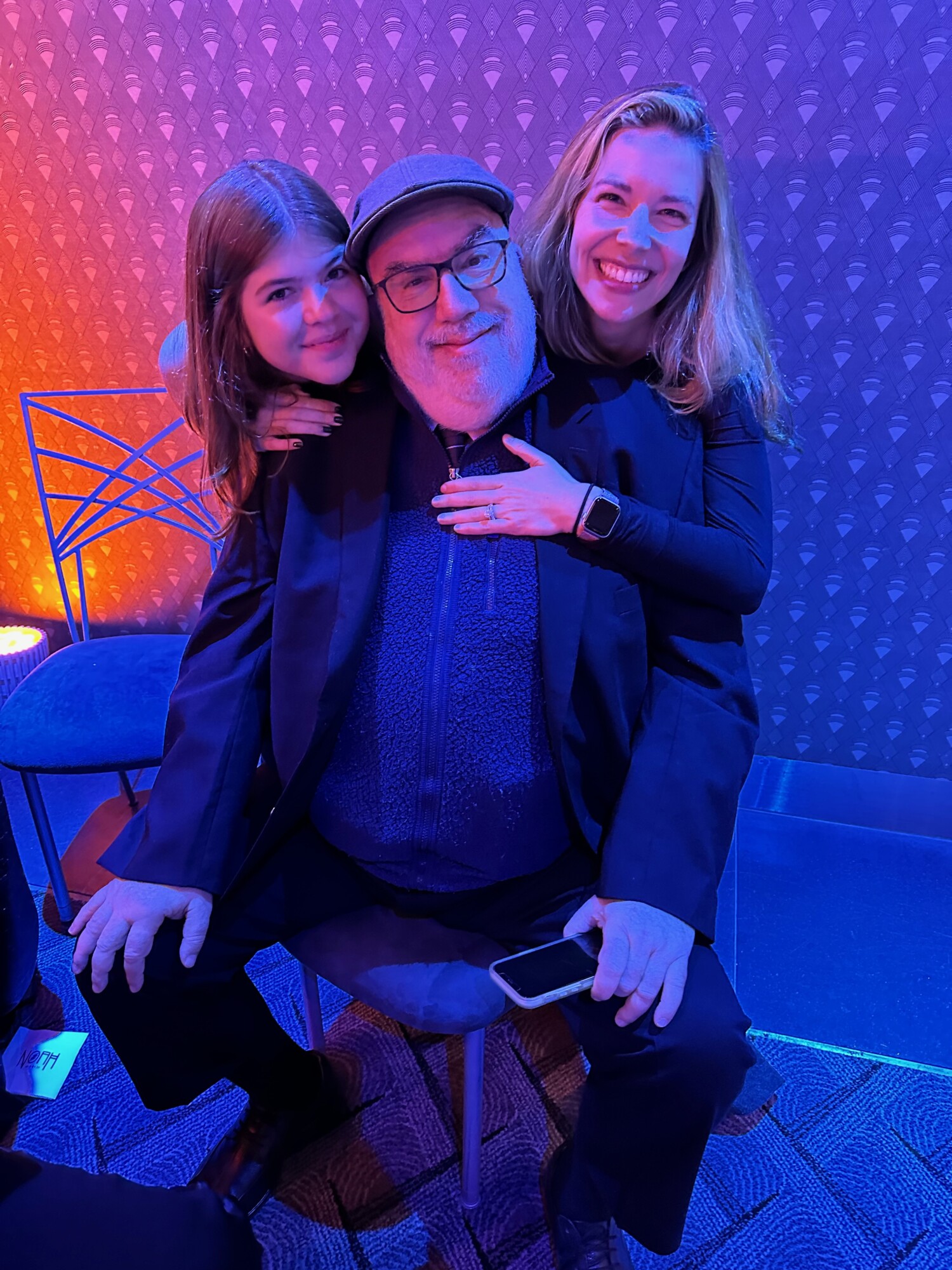 Thank you for taking your time. Last word is yours.
Thank you for this interesting question. It made my mind go back a few years.
Klemen Breznikar
---
Headline photo: Brecker Brothers Band (Back L to R): Will Lee, Don Grolnick, Steve Khan, Chris Parker (Front L to R): Randy Brecker, Dave Sanborn, Ray Mantilla, Mike Brecker | Photo: Marc Polkempner | © Sony Music Photo Archives
All photos © Randy Brecker Archive
Randy Brecker Official Website / Facebook / Instagram / Twitter  / YouTube