The Optic Nerve | Interview | "Velvet Underground meets The Byrds"
The Optic Nerve formed in New York in 1985, and were children of Nuggets who dreamed about the Velvet Underground but looked like The Byrds.
---
The band was formed by Bobby Belfiore along with brothers Elan and Orin Portnoy and Ira Elliott. Elan and Ira left to be full time Fuzztones, and Tony Matura was brought in for the lifetime of the band on guitar and vocals. Drums were handled by Frank Manlin, Greg Clark and Ken Anderson during the Optic Nerve's duration and Tom Ward played bass. The band disbanded in 1988. Their take on '65-66 jangly garage-folk-rock was unrivalled. Guerssen Records recently reissued and released their unreleased album. It's a must!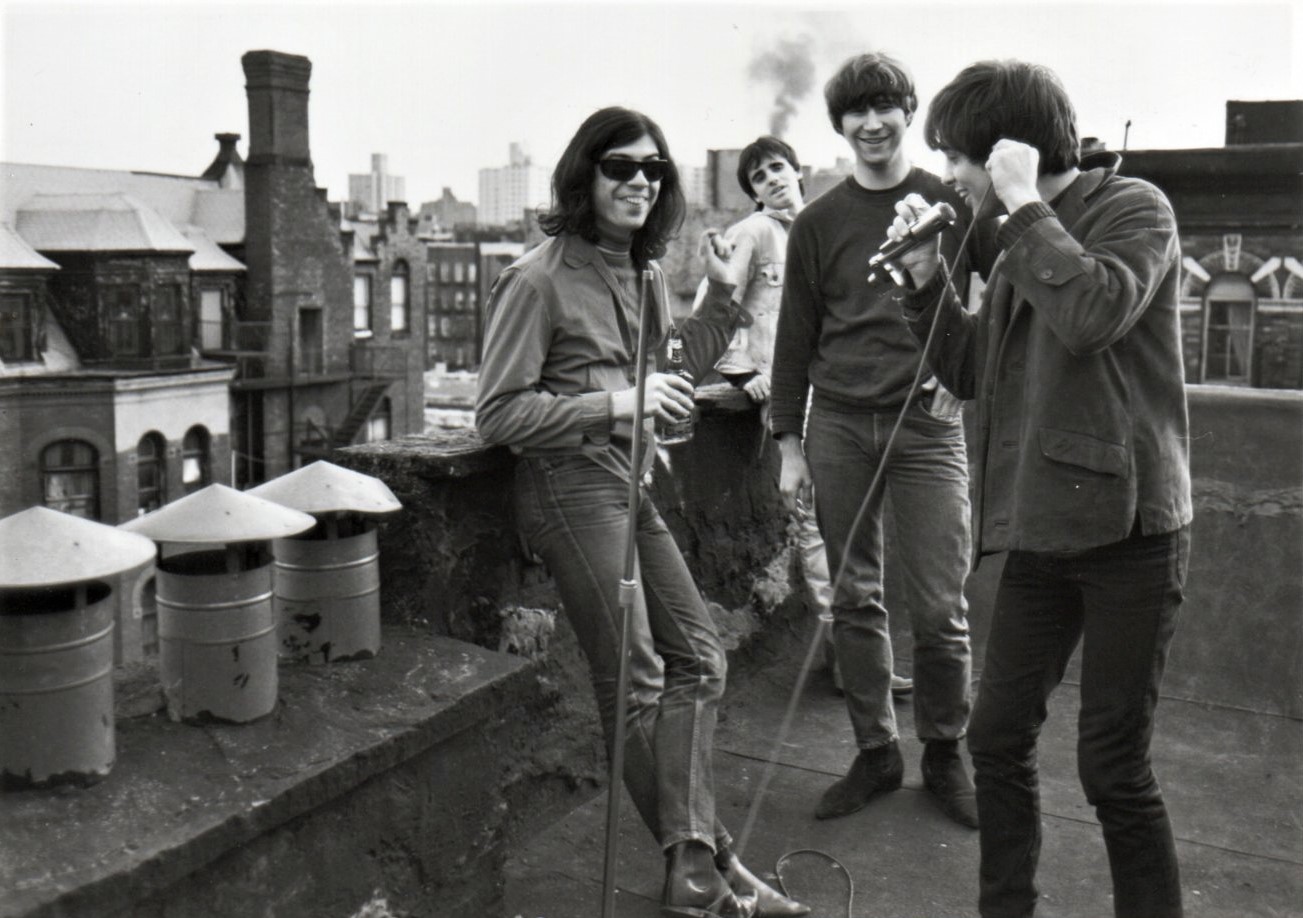 "The enchanting spirit of a time gone by is captured forever in these recordings"
Where did you grow up and what was the local scene like?
Orin Portnoy: I grew up in NYC across the street from Central Park, in fact my first concert was The Ramones at the ice skating rink in Central Park. This was probably 1979? They had these folding chairs set up and as soon as The Ramones hit the stage everyone stood up on them and half of them folded so you would look around and see people falling into their chairs. It changed my life forever.
The other life changing experience happened just by chance, I was getting into groovy clothes that my parents couldn't understand so I finally convinced them to lay some bread on me and let me go down to the East Village to buy my own clothes. I met my friend on 14th street right in front of the Palladium, so we figured let's blow a joint before we shop. I had $30 bucks, so here we are in front of the palladium getting high and this guy comes out and starts… but a name on the billboard and the ticket office swings open. The ticket guy yells out at us that he has 4th row center for James Brown! We look at each and said "fuck yeah," so we got tickets. They were $25 so I bought one shirt and told my parents it was a very expensive one. A few weeks later the show came and it is impossible to even put into words what a 12 year kid experiences 4th row center for James Brown.
​​Bobby Belfiore:​ ​I grew up in Washington DC and got involved in the local music scene in 1979.​ ​​At the time, compared to New York, DC was a small southern town. ​The music scene​ ​was very diverse, including everything from "new wave" to rockabilly to​ the​ early hardcore​ punk​.​ All the local musicians were very supportive of one another, regardless of what style you​ ​played or what particular category you fell into.​ ​
Frank Max [Manlin]: In Philly (Philadelphia), in the late 70s, it was legal to drink at age 18 and everyone had fake IDs. I made mine when I was 16, so I got drunk in the clubs and bars when I was 16. I was in a punk/hardcore band called Der Mond and we played the local Philly club scene which favored punk and hardcore at that time. This morphed into a new wave scene by 1983. That's where all the girls hangout, so I started a new wave band called The Fad and tried to make it big.
What kind of records and fanzines would we find if we would travel back in time in your teenage room?
Orin Portnoy: Filled and covered with flyers, posters and the funny thing is my house is the same now. I was listening to mostly 60's rock including The Beatles, The Rolling Stones and then, like so many of us, we all discovered Nuggets and that started the big first wave of psychedelia revival in NYC. There was a hunger for us all to experience it and bands were getting it. Chesterfield Kings, Fuzztones, Lyres were the first and it got me fired up. I wanted to rock! So me and Shari started The Outta Place "NYs Own Cave Teens". We did the classics but in such a raw honest charming way that it was a hit!
​​Bobby Belfiore:​ ​I listened to a lot of ​Elvis Presley and early ​Beatles and ​Stones and my bedroom walls were​ ​adorned with ​James ​Dean and ​Marlon ​Brando posters and various handbills and such.
Frank Max: The Beatles, The Byrds, Jimi Hendrix Experience, The Who, The Rolling Stones, The Monkees, Sex Pistols, Ramones, The Jam, The Saints, Dead Boys, Psychedelic Furs. Zines: Punk magazine, Trouser Press, Creem magazine, Circus magazine.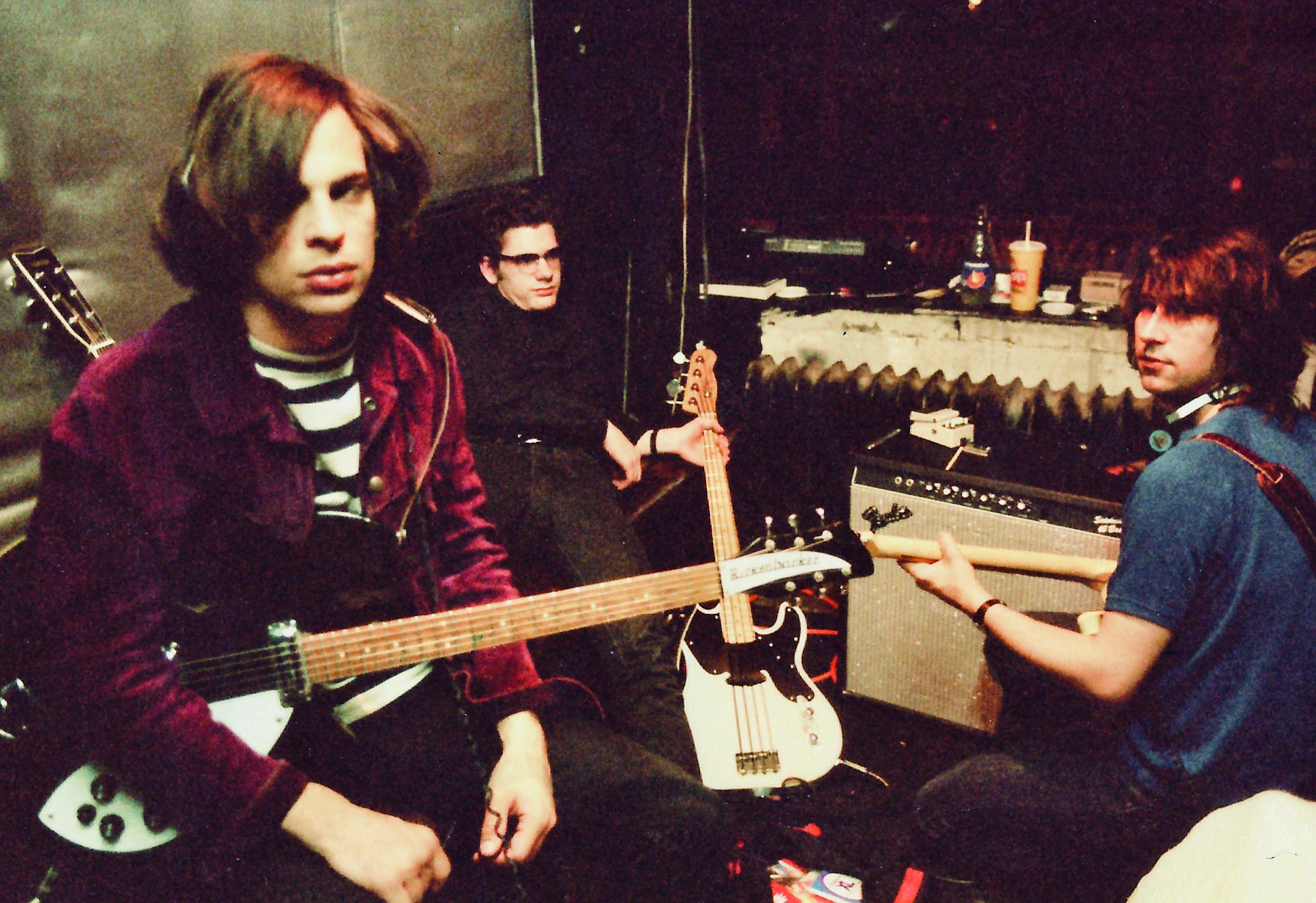 You were active at the time when psychedelic music was not very popular, how did you first encounter psych bands?
​​Bobby Belfiore:​ ​I didn't get into psychedelic music until the early '80's, when a girlfriend turned me​ ​on to Lenny Kaye's ​Nuggets compilation. ​At the time I was in a three piece pop band​ ​called ​The ​Court ​Jesters. ​Eventually I stumbled across bands like ​The ​Chesterfield ​Kings​ ​and ​The ​Fuzztones which prompted us to add a guitar/organ player and change our band name​ ​to ​The ​Purple ​Onion, along the way adopting a decidedly more psychedelic approach. I think we were the only band in ​DC doing that kind of music at the time and it didn't​ ​seem to be catching on so by 1984 I decided to move to New ​York and start over.
Frank Max: If you dug The Beatles, The Byrds, The Monkees and followed them, you could see and hear each band evolving into a psychedelic version of their former selves. It happened in the media everywhere in 1966-67. I dug it and later, I actually became very psychedelic in high school; smoking pot, dropping acid and cutting classes.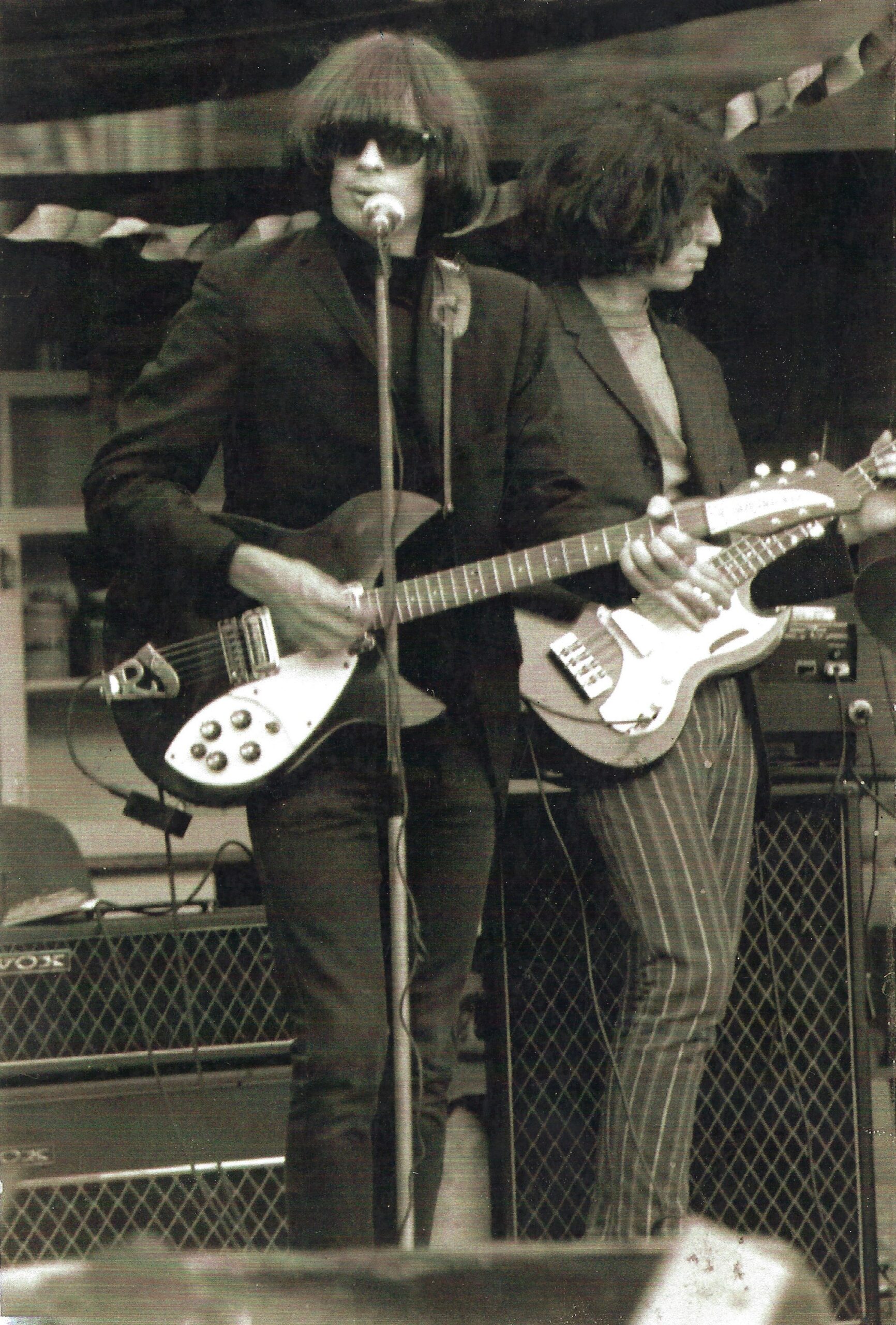 How did The Bohemian Bedrocks get together and what can you tell us about the formation?
Orin Portnoy: After a few years we disbanded and I had no band (sad face). My brother was in The Fuzztones and they were going down to Washington DC to play at the 9:30 club and I figured I would tag along. There I met Bobby and we instantly became best friends. We enjoyed the same music, style in clothes, women and drugs! A match was made in heaven so I convinced Bobby to move to NYC so we could start a band, with no hesitation at all Bobby said "Yes!"
One thing you need to keep in mind about all the bands in the first wave … they were lovers of garage music that started a bands, they couldn't really sing very well just like the originals from the 60's, but Bobby had the best voice in NYC at the time and Elan, my brother was the best guitar player at the time and no question that Ira was the best drummer so when Elan and Ira heard Bobby that was it! The band was set!
We went through some strange name changes, Skin Flowers, Haire Trees, but settled on The Bohemian Bedrocks. It was an amazing experience for me. These three guys were so much better at their instruments than me that I had to bring my A+ game every time just to keep up. Ira and Elan were in The Fuzztones at the time so when they went to Europe, Bobby and I decided we weren't going to wait around, so we started The Optic Nerve. We needed to find a guitar player and a drummer. We found a guitar player, but he was so much more. Tony Matura was perfect. He had and still has the greatest perspective in life and his sensory screams from his playing, another perfect match. 
​​Bobby Belfiore: ​The first band I was in ​New ​York​ were​ ​The ​Bohemian ​Bedrocks​. It​ wasn't really a band​ ​so much as a collective ongoing jam session. ​We had managed to hook up with two​ ​of ​The ​Fuzztones, ​Elan ​Portnoy, and ​Ira ​Elliot and set about just getting together and having fun.​ If we did decide to play out, we never advertised and made a point of changing our name​ ​before every show. ​This went on for about six months before ​The ​Fuzztones left for a​ ​summer tour of ​Europe.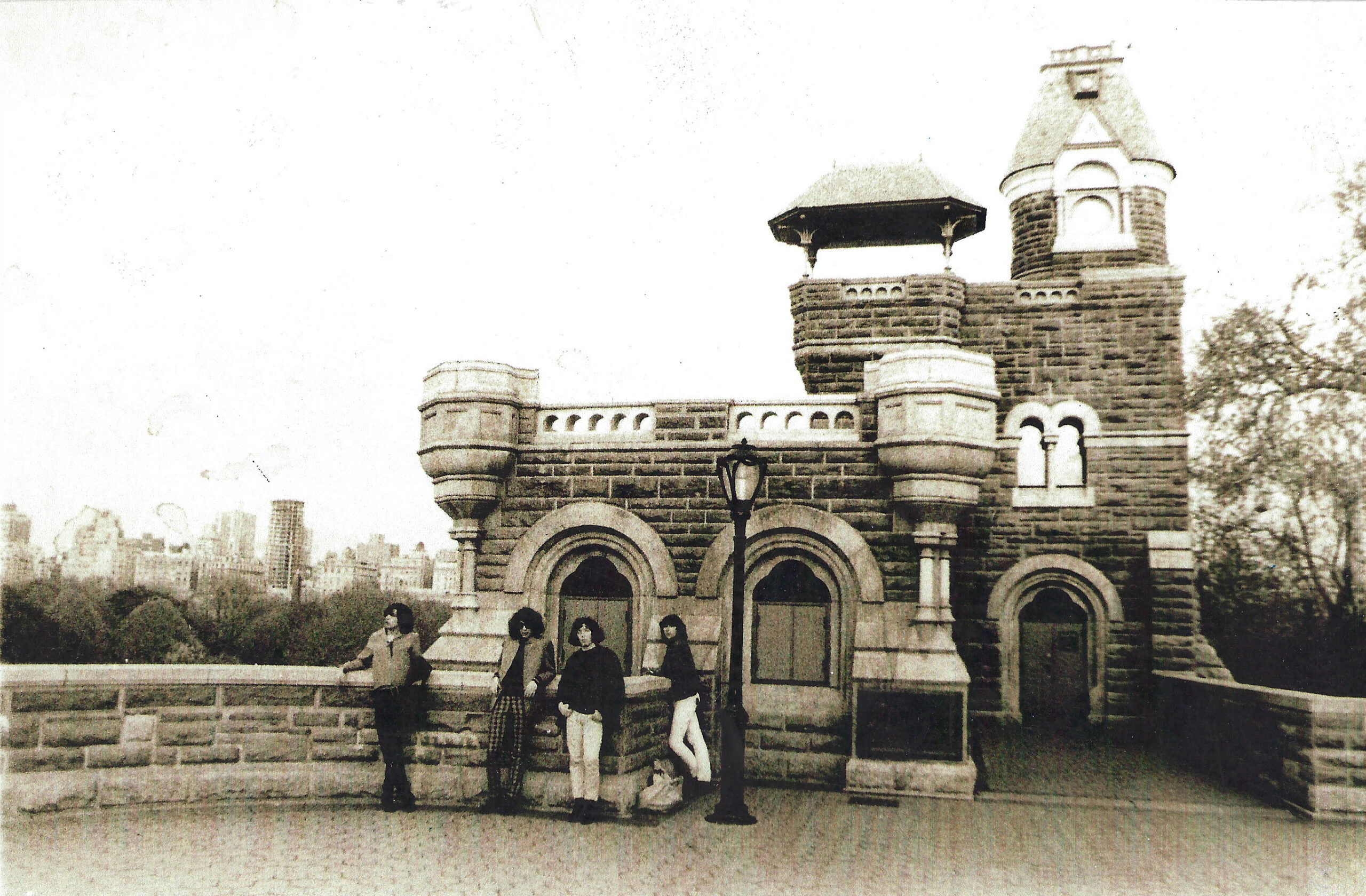 What led to The Optic Nerve?
Bobby Belfiore:​​ ​The ​Optic ​Nerve just happened to be the name we picked for our last show together.​ ​Suddenly it was like the party was over and unless ​Orin and I wanted to sit on our hands​ ​all summer, we decided we'd better put something together; a band of our own! 
Frank Max: My entrance into the band happened in 1985. My band got a gig at The Dive with The Optic Nerve. We showed up for soundcheck and a half hour later, The Optic Nerve showed up all decked out. It was Bobby, Tony, Orin and drummer Ira (Elliot). They hit me like a cross between The Lovin' Spoonful and The Rolling Stones walking into the club. They weren't wearing matching outfits, it was very casual, but they looked like a million bucks and ready for TV.
After the show, everybody was hanging out backstage and I just took Bobby and Tony aside and said, "Hey, I play bass and drums too, besides guitar." So, I don't know if you're ever looking for somebody, but I'm available. And they were like: "and you sing?!" and I said "yeah!" Soon after that I started driving up to NYC from Philly to jam with the guys at their rehearsal space in the Music Building. The thing that really knocked it over the top, was having a microphone over by the drums to sing along with Bobby and Tony. We had three-part harmonies going and I was like "this is it!" And the guys loved it, we were all on the same wavelength.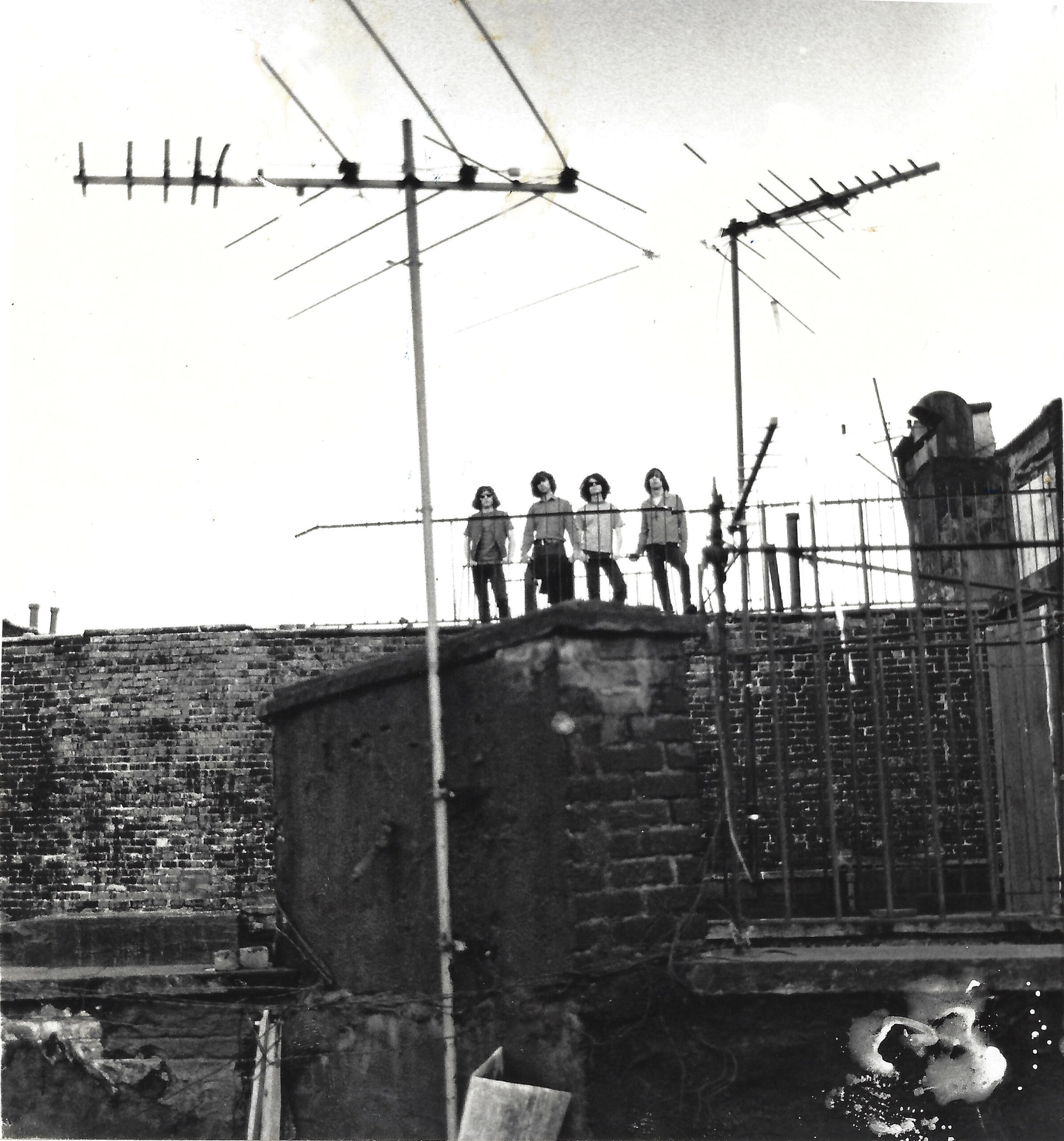 What do you recall from going to study and recording some of your first singles like, 'Ain't That A Man' and 'She's Leaving Yesterday Behind'?
Orin Portnoy: Well most of the studying for the recording session was smoking weed and admiring all the beautiful girls. It was a crazy experience for us, but fun. Bobby and I were really into The Velvet Underground and really liked having a large group of freaks with us all the time so when isolated it got weird, but once we were playing the magic came, always for me in any of the bands I have been. The best part was always the playing, that is my happy place.
Frank Max: A cool grey day, cramming ourselves and the equipment into Bobby's van, off to Broccoli Rabe studio in New Jersey. We loaded in and set up in the early afternoon. I played an early 60s Olympic 4-piece drum kit. I also played a Vox Tempest 12-string on 'Happy Ever After' and sang some backup vocals on the early tracks.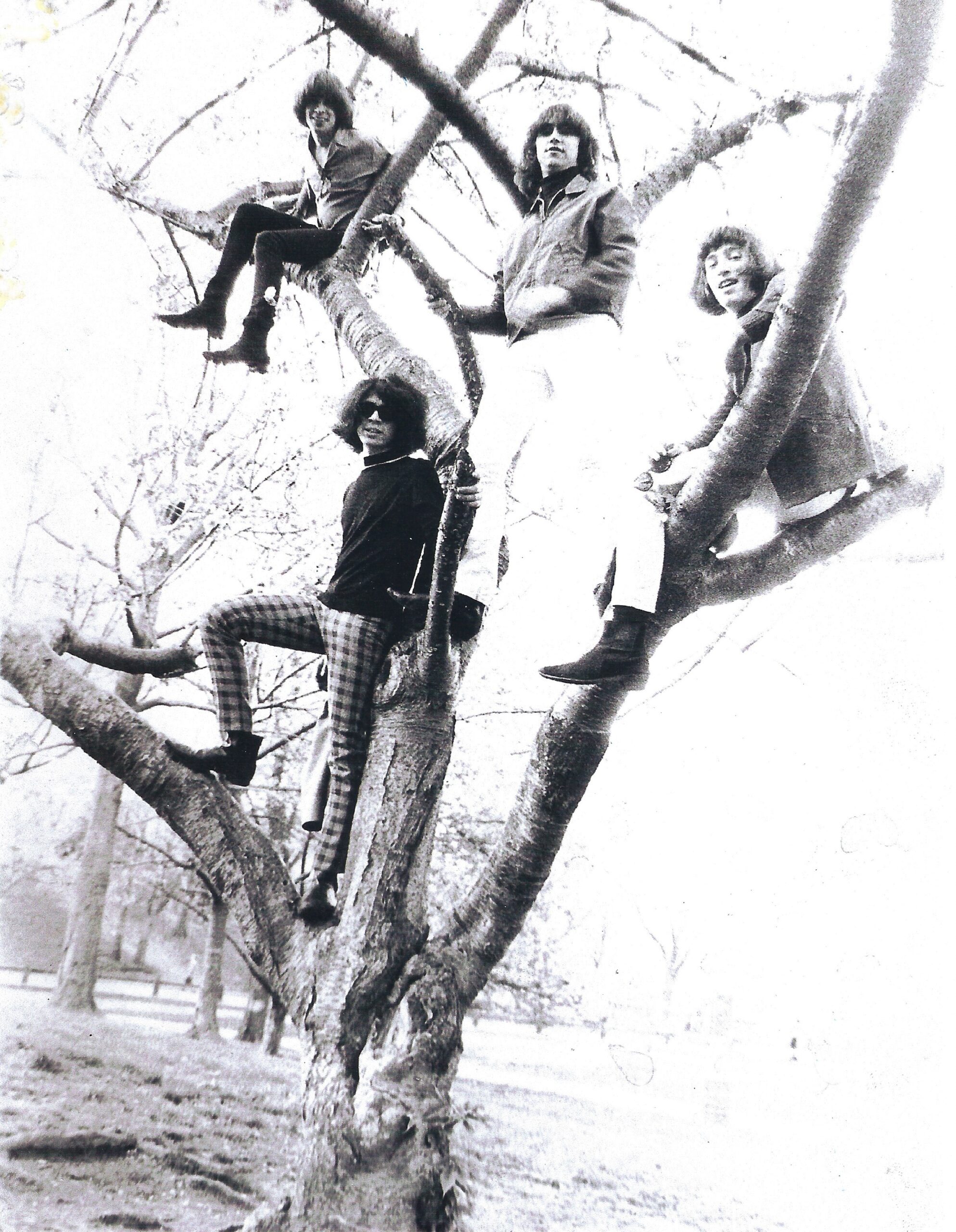 "Songs that reflected our day to day"
Orin Portnoy: The record company was a small set up in The East Village with Mike Linn and Dave Amels. The crazy thing was how we got the record deal. I would record everything. I mean I recorded everything so at one show I had a reel to reel machine running and later when we listened to recording there's a voice that said, "Hey, we are Cryptovion and we want to do your record." We freaked, but then found out it was for real.
Bobby Belfiore: The Optic Nerve evolved over that particular summer (1985) and into fall, with Tony Matura taking over as lead guitarist and a seemingly endless string of drummers. Our first couple of sessions for our first two records (EP's) were hastily cobbled together in the spring of 1986 and 1987 and pretty well captured the spirit of the times. All of us tried to write songs that reflected our day to day, humdrum existence and lifestyle. We happened upon Cryptovision Records by accident, and since they were the only label to show any interest in us, we just sorta went along with the flow. Cryptovision Records was a small mom and pop operation run out of an apartment on 10th street, by James Tally, who everyone called "Sweat," and Mike Linn, the drummer, with Dave Amels producing and Michael Marcucci engineering. The scene was slightly chaotic and disorganized, but then again so were we. Boxes of records strewn about in stacks and piles with packing slips and such, but somehow they managed.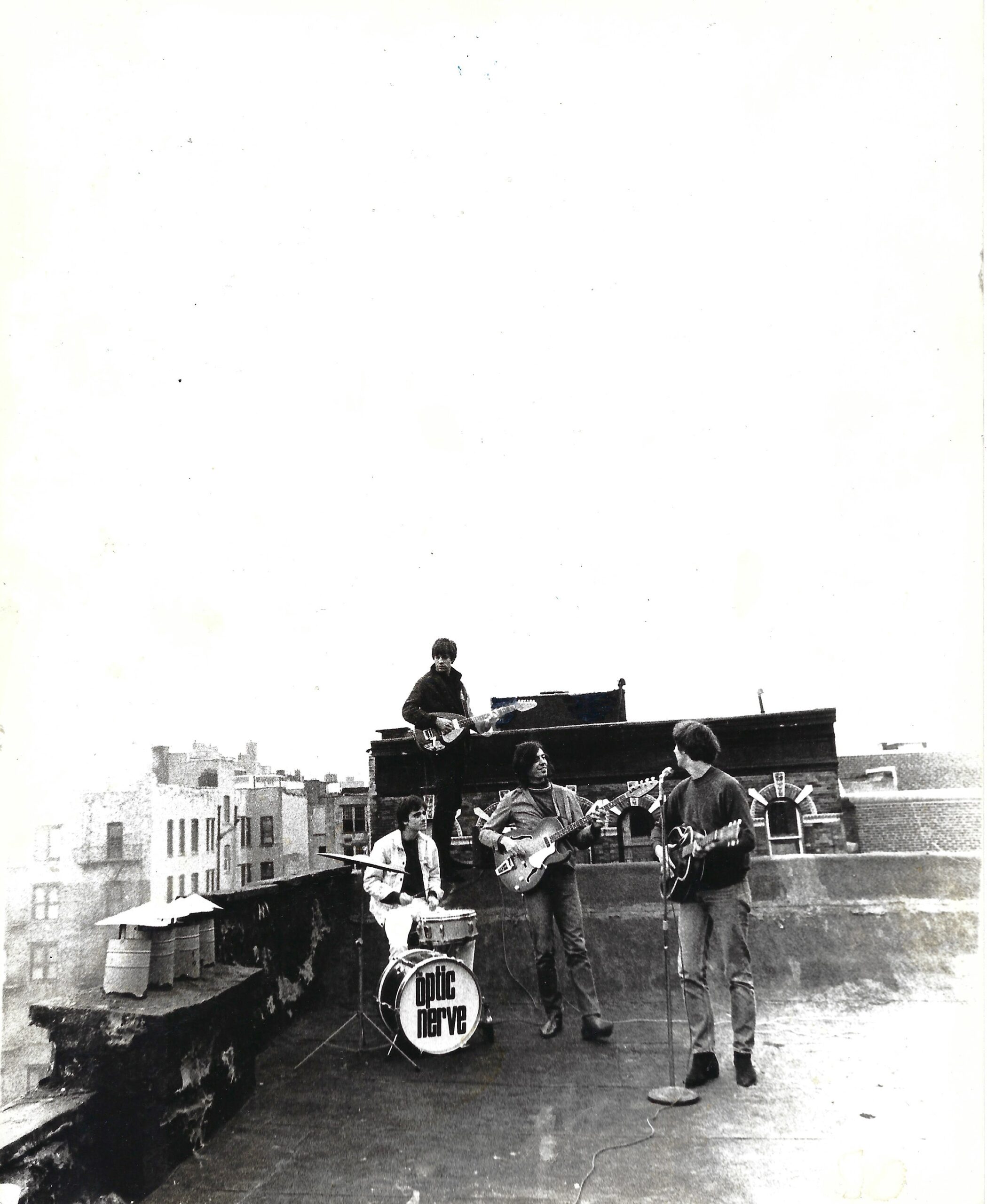 [Orin Portnoy] What about Lone Wolves? How did that come about in the early 90's?
Orin Portnoy: After I left The Optic Nerve, I was on the hunt for talented unusual musicians and found my soulmate Hambone Legbone. We created music the way we wanted to, after going through a few line-ups, we found Richie Pomerantz and that was it. Ten years of gigs, many records and so much fun, but more importantly was the music, the music was what it was all about, and as New Yorkers we had a lot to say.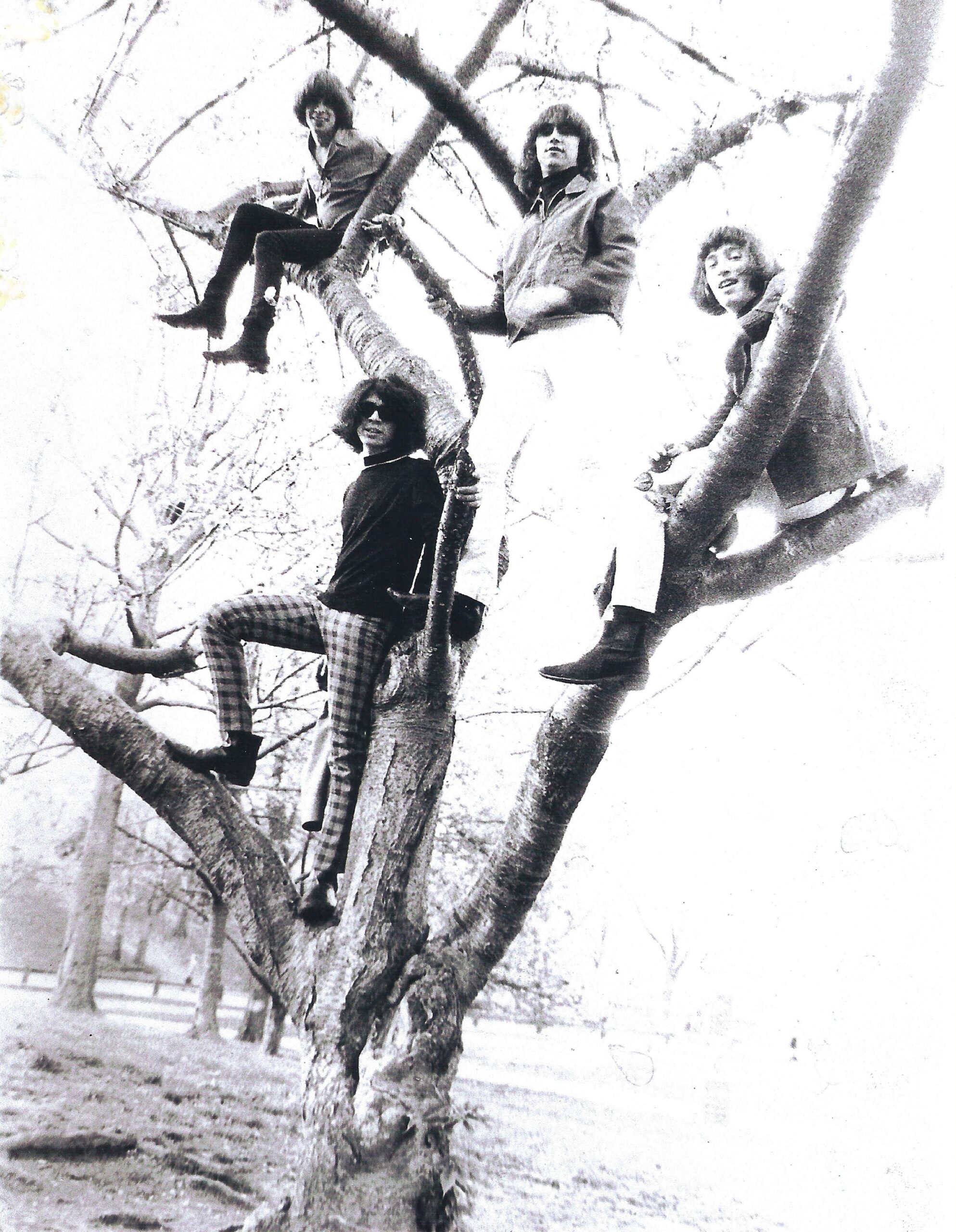 [Orin Portnoy] You were also part of many different projects and I would like to take this opportunity to clear some history. Please tell us about The Outta Place, The Twisted, Herrera & The Handouts, The Half Empties, The Automatic Erasers, U.S Depressed, The 16 Eyes and Skink?
Orin Portnoy: So hard to go through this. I loved and enjoyed each one, all very different for me. With some I played bass, guitar, with some drums. I am not really someone who lives in the past. I am very happy that The Optic Nerve has seen a new audience and the records are out! I always like to focus on what I am doing at the present time.
Tell us about the recent Guerssen issue of 'Forever And A Day,' recorded in 1988 but not released until 1993.
Bobby Belfiore: We had recorded an album in 2005 that went unreleased for well over a decade ('On!') when Guerssen approached us with an offer to release it, as well as our entire back catalog ('Lotta Nerve' and 'Forever & A Day'). We were all thrilled with the opportunity to rummage through old boxes of photos and re-live so many happy memories.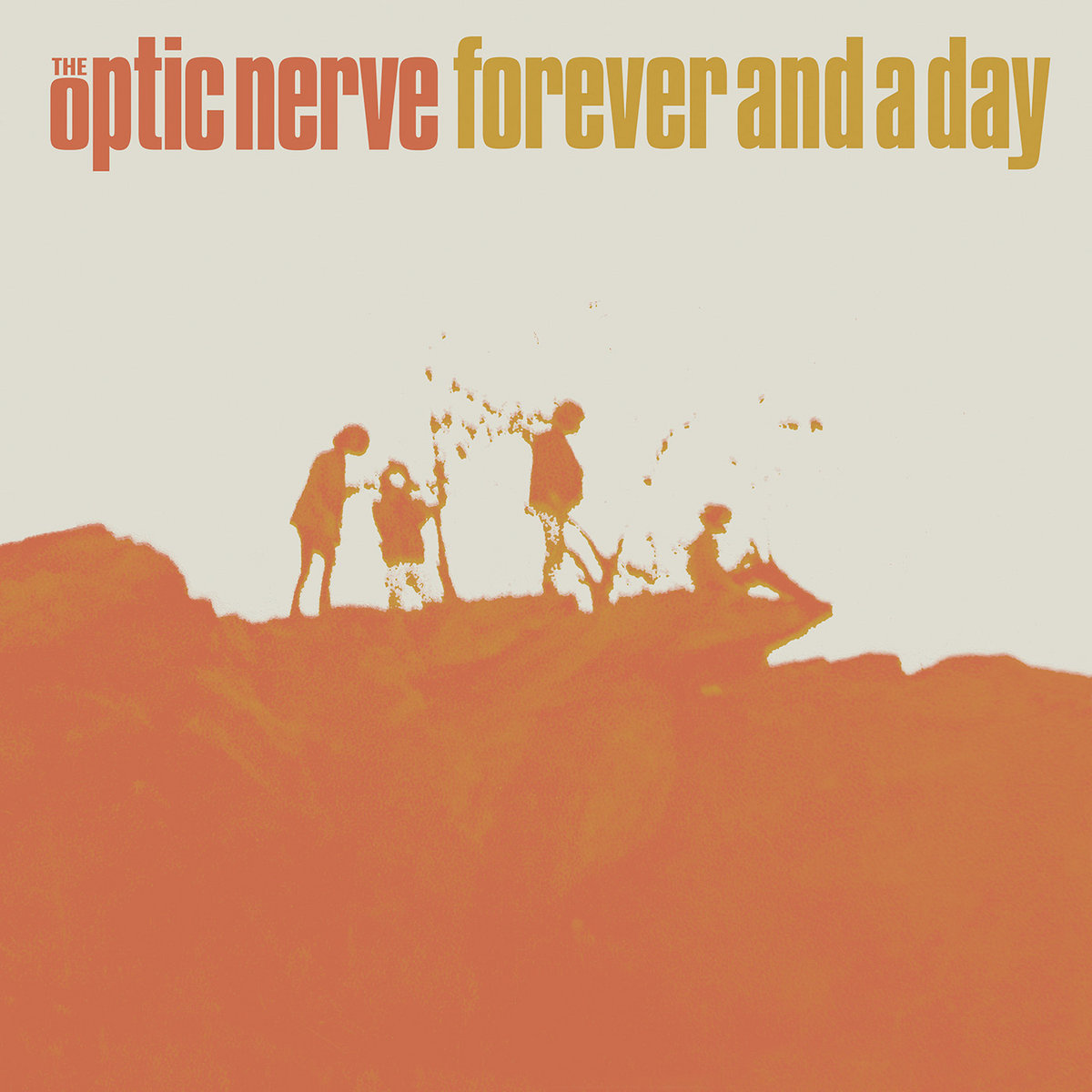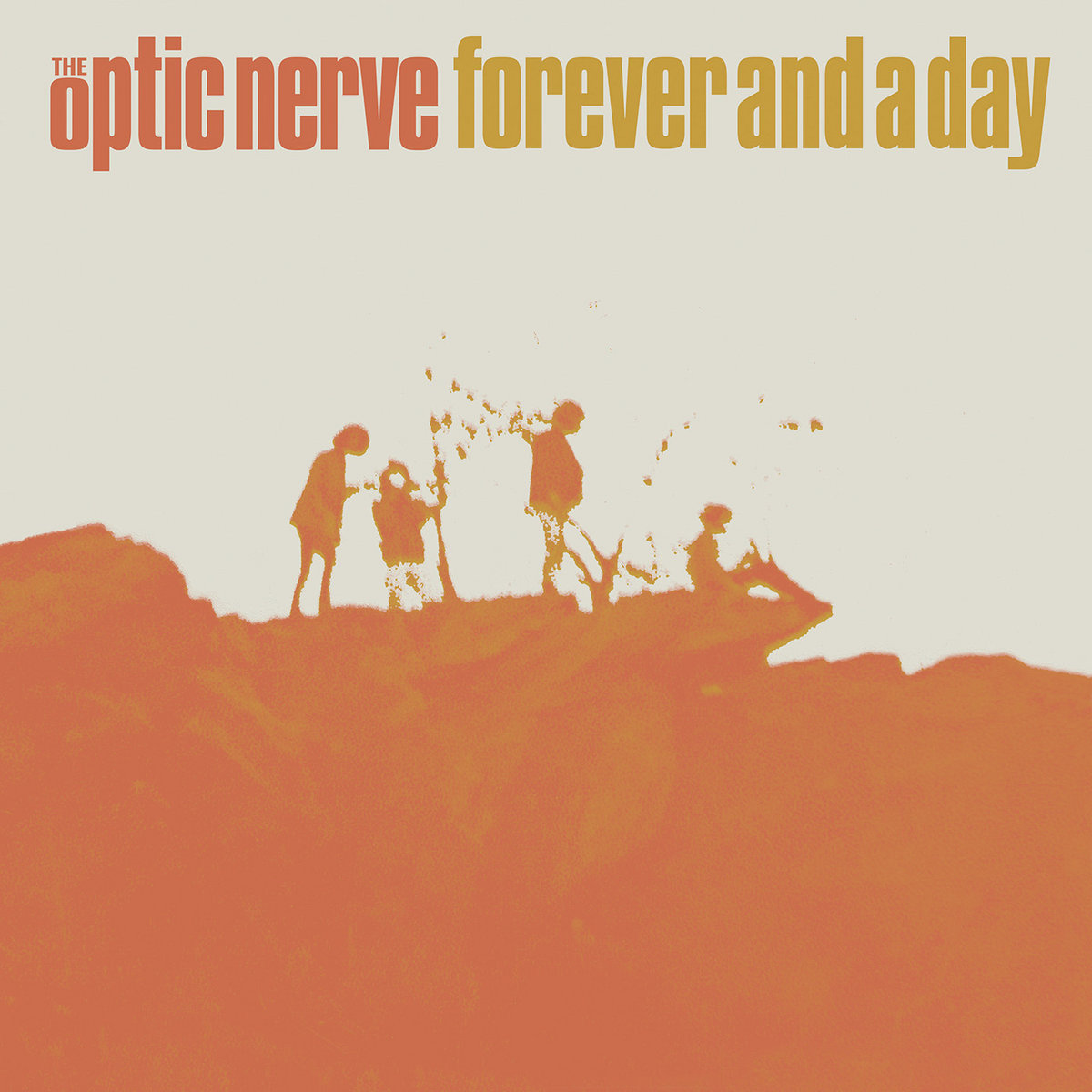 It's fantastic that they decided to release the 'Lotta Nerve' compilation with it.
Frank Max: It's an amazing body of work. Everyone involved really put their heart and soul into it. I'm stoked that they released all three albums before hell froze over! It's been forever and a day, for real.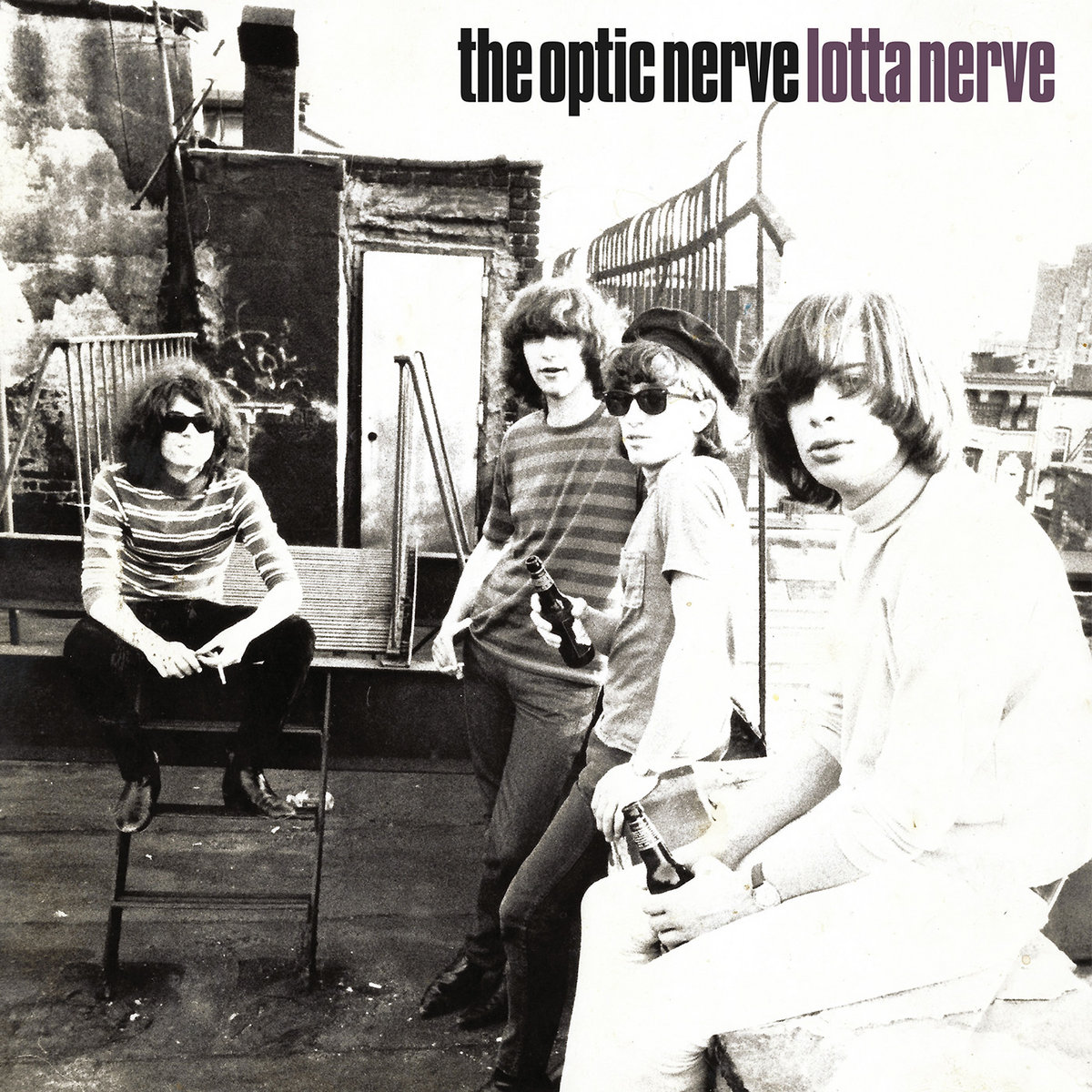 Are you involved in any other bands or do you have any active side-projects going on at this point?
Orin Portnoy: My current band is New Guinea Pigs on the Block. Our first album is available through Area Pirata in Italy.
Frank Max: I play and write to keep my chops up. I've been speaking with Bobby and Tony about coordinating a recording sabbatical together with Orin. If that happens there might be some new Optic Nerve stuff.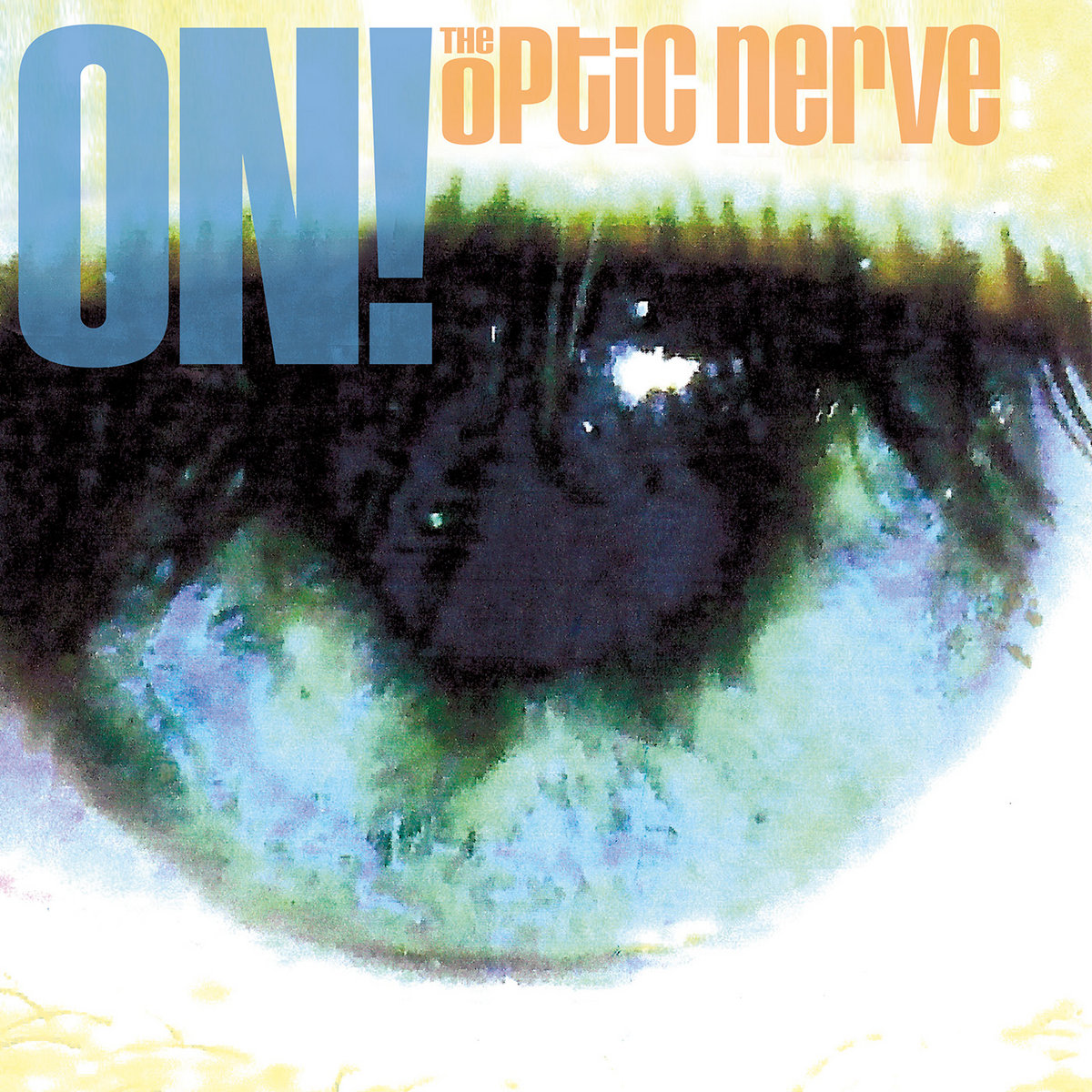 Looking back, what was the highlight of your time in the band? Which songs are you most proud of? Where and when was your most memorable gig?
Orin Portnoy: I was proud of all we did. At the time garage music was a big thing, but The Optic Nerve was never a garage band. Bobby and I were really getting into The Beau Brummels and The Lovin' Spoonful, so if anything we were an "electric folk band."
The craziest gigs were at the 6th Street Garden, really hard in words to explain, but I have a very close friend who made a great video of the experience at the time.
Bobby Belfiore: For me, the highlight of the band was our time together with the lineup from the first record. The world was full of promise and for a while there it seemed as though anything was possible. The songs all seemed to write themselves. I'm particularly fond of 'Happy Ever After' and 'Kiss Her Goodbye' from that period.
Most memorable gigs would be a toss up, most early "dive" shows as well as a couple of "Neither Nor Bookstore" shows, all 1986.
Frank Max: The night we played Neither Nor Bookstore on the Lower East Side with The Maneaters. Bobby and I munched a bag of shrooms before the gig. By showtime we were flyin' high. Right before we hit the stage, I checked myself and sure enough, I had rainbow trails shooting off my arms and hands. Bobby's face twisted into all kinds of people as I sat down behind the kit. When we finished the set, I braced myself for harsh critiques so my mind was just blown when we got an encore.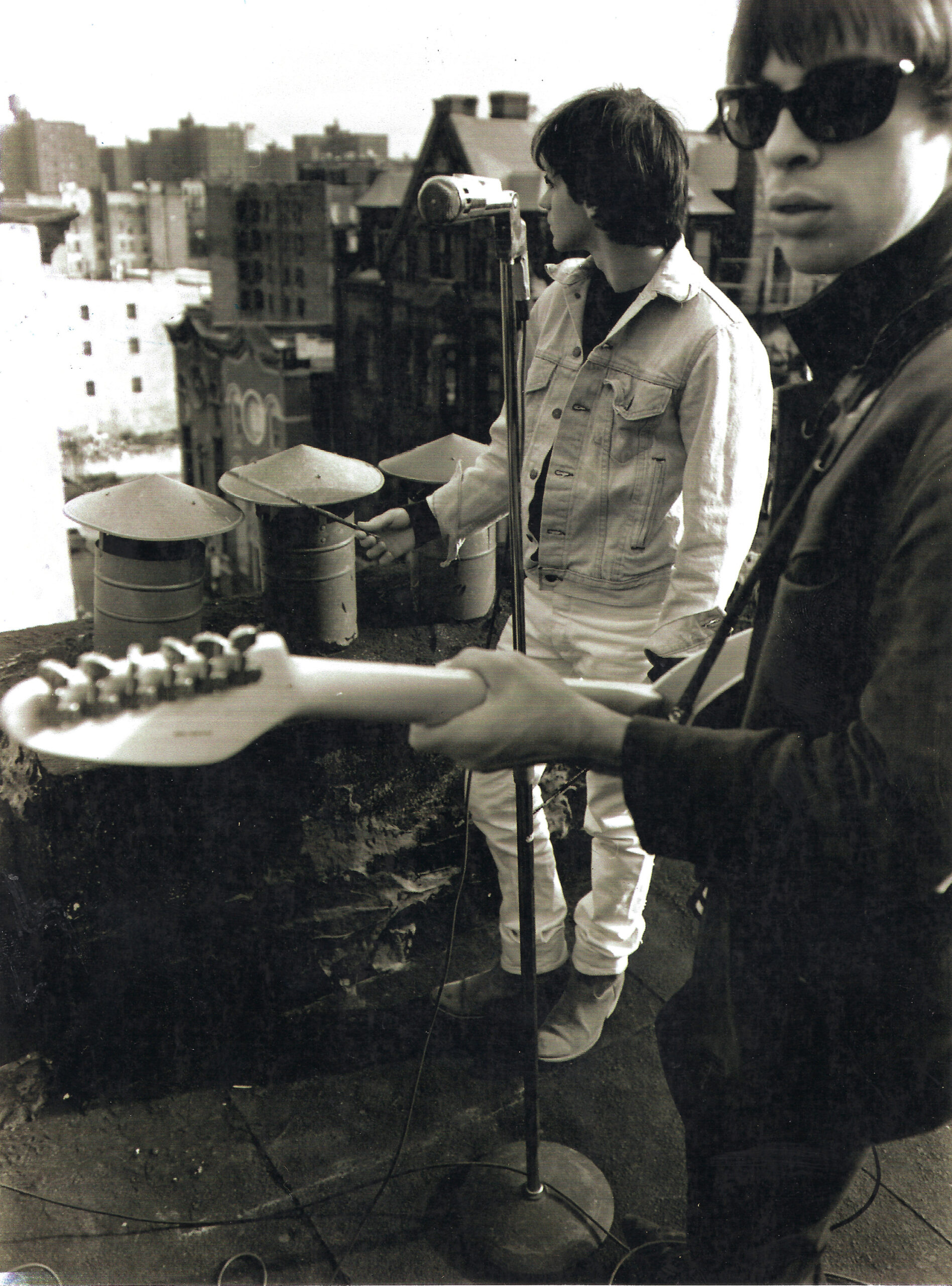 "A day did not go by that I did not listen to 'Hurricane Fighter Plane'."
Is there any unreleased material?
Orin Portnoy: There are at least 1000 hours of recordings from that time. I set up a little studio in my parents apartment and we would record some of the weirdest stuff all the time while there was a raging party in the next room, so every once in a while someone would come in and add something et cetera. I'm not sure if it's something that an average person would find interesting, but it makes The West Coast Pop Art Experimental Band sound like The Bee Gees. I was really getting into The Red Crayola at the time and a day did not go by that I did not listen to 'Hurricane Fighter Plane'.
Bobby Belfiore: Unfortunately, at present day, the old band is scattered around the country, so getting together casually like we did in the old days is impossible, and most of the back material has been combed through, but we have enough great songs from that period that went unrecorded to fill two or three new albums. If only we lived down the street from one another, still that's my dream for The Optic Nerve going forward to record all those great songs.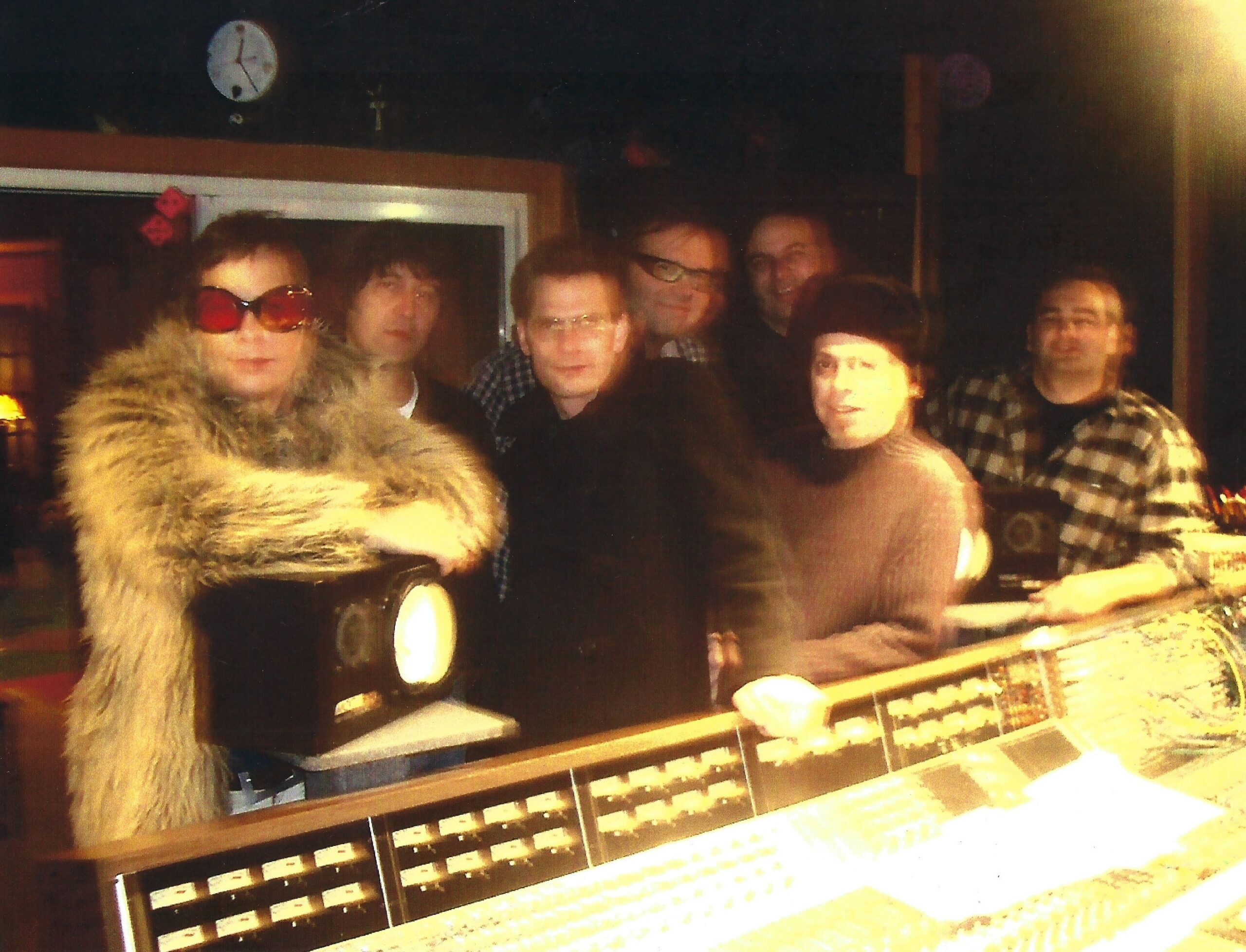 Let's end this interview with some of your favourite albums. Have you found something new lately you would like to recommend to our readers?
Orin Portnoy: Well I like all kinds of music, but some of the bands that I have been turned on to lately are Pigs Pigs Pigs Pigs Pigs Pigs Pigs – great band. I'm also into all the King Gizzard stuff. I do not listen to digital music, I only listen to records. I have been collecting them since I was five and it is the only way to really listen to music.
Bobby Belfiore: As far as new albums I could recommend, I'm a diehard fan of vinyl, but without old fashioned radio and a thriving music scene, it's difficult to get excited about groups the way I used to. I'm a big fan of The Woggles and The BellTowers and one or two other bands, but I miss the excitement of the old live shows, it's something I'm not sure could be repeated, like youth itself.
Frank Max: The Byrds 'Preflyte,' The Monkees 'Headquarters,' The Beatles 'Second Album,' Sex Pistols 'Never Mind the Bollocks, Here's the Sex Pistols,' Jimi Hendrix Experience', 'Are You Experienced'. I've been digging Horsegirl. They have a Drop Nineteens kind of sound. I like The Drop Nineteens.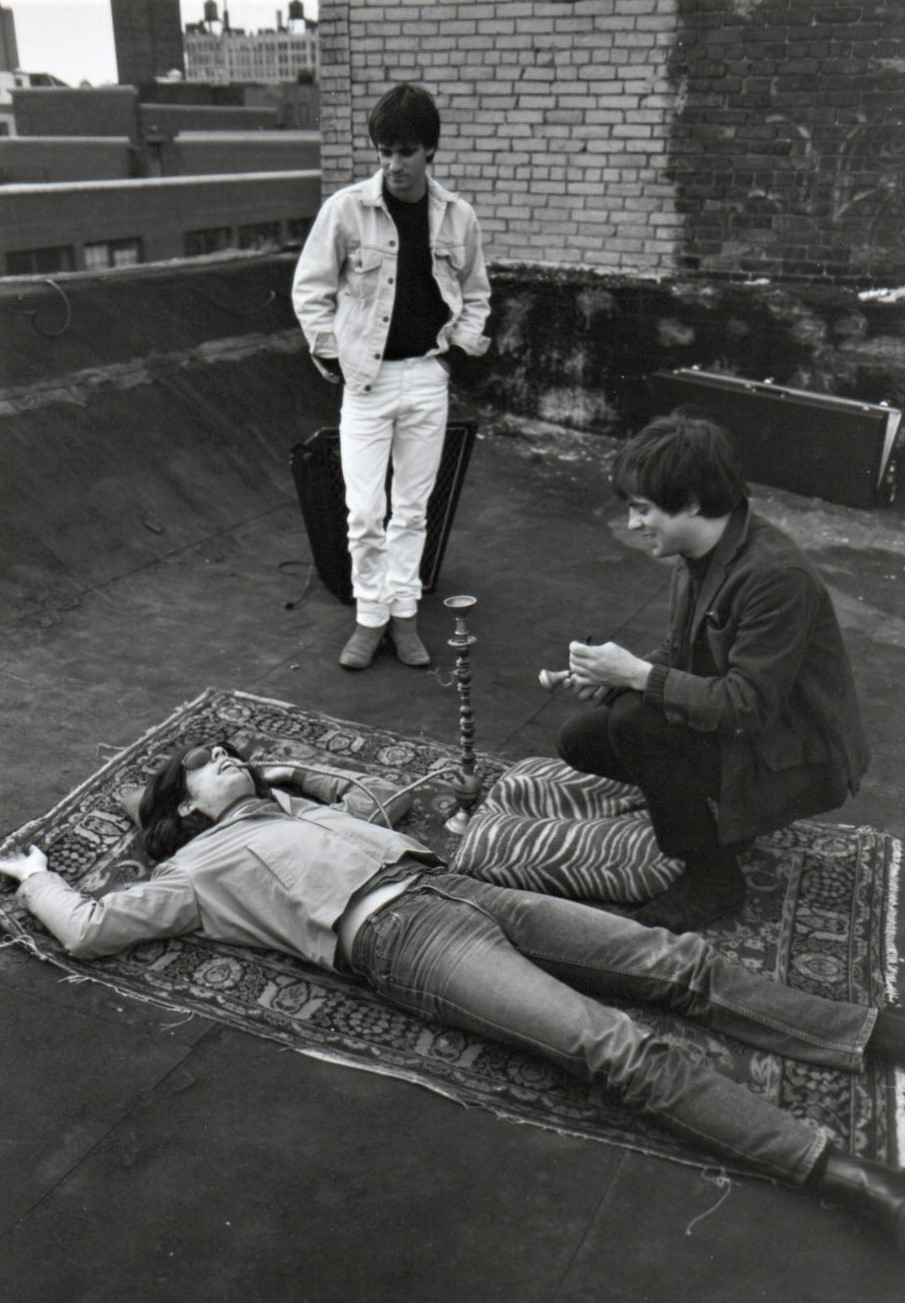 Thank you for taking your time. Last word is yours.
Orin Portnoy: Experience it, Live it, Love it! Do not just sit there passively living your life, go out there and make something that touches your own soul and touch it back!
Bobby Belfiore: I'd just say stay positive and hang in there. I don't give up on creativity. Thanks for your patience.
Frank Max: I hope the reader will take a chance on any or all of the albums. The enchanting spirit of a time gone by is captured forever in these recordings. Cheers!
Klemen Breznikar
---
Guerssen Official Website / Facebook / Instagram / Twitter / Bandcamp / YouTube