'Long Goodbye' by Floramay Holliday | New EP, 'Hearts Have Wings'
Exclusive video premiere of 'Long Goodbye' by Floramay Holliday and Will Holland, taken from the upcoming EP, 'Hearts Have Wings' out May 12 via Roseneath Records.
---
'Long Goodbye' is the second single off her forthcoming EP, 'Hearts Have Wings'. Aside from being the second glimpse from the upcoming EP, the song is also the second release via Holliday's collaboration with producer Will Holland (Pixies, Fall Out Boy) at Chillhouse Studios in Boston, MA.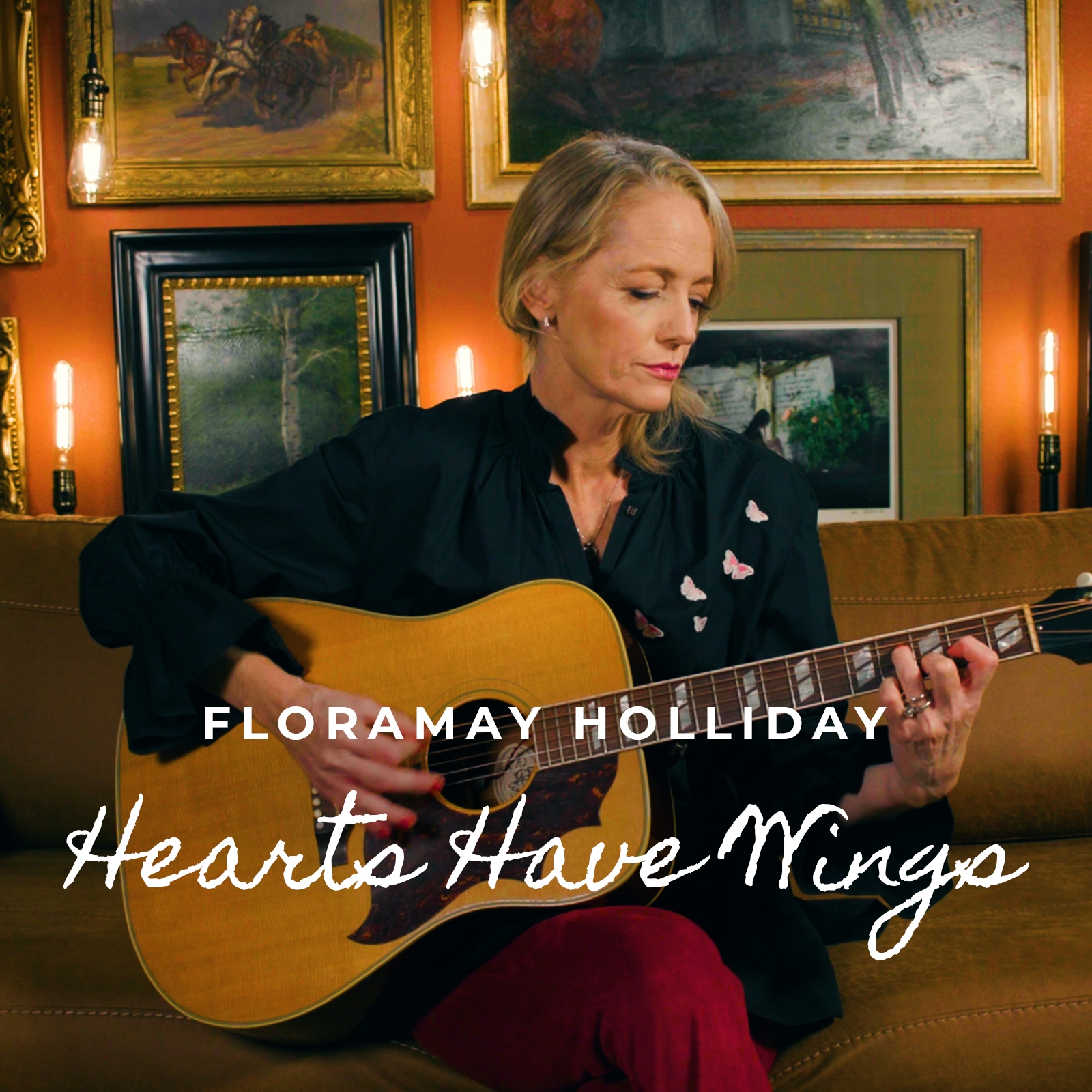 'Long Goodbye' finds Floramay delivering a truly heartfelt ballad that producer Will Holland describes as a "universal human hymn to loss, reflection and release" and a "spiritual poem of emotional closure." She had written the song after coming home from a friend's funeral.
"The song seemed to write itself, and the muse moved me to tears over the next few days, as I crafted the message that seemed to come from beyond, giving closure to past losses and bringing reassurance," Floramay explains.
With the exquisite production and flawless discipline in the musicians' performances, Floramay and crew have created as stunningly gorgeous a coup de grace one could possibly ask for. 'Long Goodbye' lingers in a near heavenly twilight, lap steel and soaring gospel harmonies capture the transitional beauty in death in such a way that every word sung by Holliday serves as its own spiritual farewell. The end result – a timeless anthem, and the sweetest of laments. Currently the roll out of new music continues for Floramay Holliday, her fourteen year recording hiatus all but a distant memory, and thankfully as of now, no true ending in sight.
Over the past 25 years, Floramay Holliday has gained critical acclaim, recording and performing with legends such as Guy Clark, Ray Benson, and Willie Nelson.
---
Floramay Holliday Website / Facebook / Instagram / Twitter / Bandcamp / YouTube