Clap | Interview | 'Have You Reached Yet?'
'Have You Reached Yet?' is one of the most unique garage records of all time. Originally released in 1972, this self-released classic was way ahead of its time.
---
Sometimes records are collector's items due to its limited quantity, but that's not the case with this sole album. 'Have You Reached Yet?' offers something unique, something that we would hear five years later on records like 'Blank Generation' by Richard Hell & The Voidoids and the likes.
The band originates from North Torrance, California. The band was born when members were still in high school and soon they became a well known local act playing at a lot of high school and hall parties. When they had enough material they decided to give it a go and self-funded their album in 1972. 'Have You Reached, Yet?' is a unique record, a crossover consisting of garage rock of the 60s mixed with the upcoming punk rock and whatnot. The original album was pressed for somewhere between 300 to 1000 copies (members remember differently) and sadly didn't get a lot of attention due to lack of management. The earliest media exposure was in 1974 when Greg Shaw wrote a review in Bomp Magazine.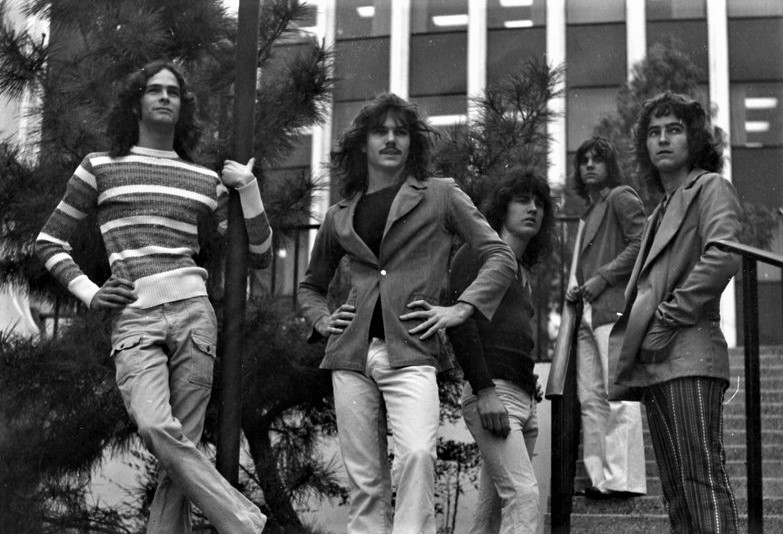 "Living the dream for that short period of time"
Where and when did you grow up? Was music a big part of your family life? Did the local music scene influence you or inspire you to play music?
Keith Till: We all grew up in the South Bay area of LA County. Torrance was a blue collar suburb and home to the huge Mobil Oil refinery that stank up my neighbourhood whenever the wind blew southwest. For obvious reasons, I moved to nearby Hermosa Beach at 18. Music was always playing at my house as a kid. My mom loved the Jimi Hendrix Experience, Crosby, Stills, Nash & Young and Led Zeppelin as much as I did. I was about 10 when I figured out how to plug my record player cord into my clock radio. I could que the record to my chosen song and wake up to it in the morning. So yeah, I was into it.
It was late 1971, I had just graduated from North Torrance High, when Jim Morrison (his real name) dropped in to ask if I wanted to join a band led by his lead singing older brother Steve Morrison, Dave Aurit on lead guitar, Lester Hurst on drums and Jim Morrison on bass. The reason I was invited was I had just bought an acoustic guitar that had a pickup! That was good enough to get me in. And man was I stoked. Steve Morrison, Dave Aurit and Lester Hurst, along with Jimmy Hodges on bass, had been my idols since the fifth grade, when they performed at a school party as The Chosen Few.
Dave Aurit: I grew up in Southern California. My older brother was in a rock band in high school and I thought that was so cool and so I emulated him.
Lester Hurst: I grew up in the 60's in Southern California. No other family members played musical instruments. However, I had an older brother who was always playing the radio and introduced me to rock 'n' roll. In the early '60's the Southern California culture was surfing, hot rods and rock 'n' roll, think The Beach Boys. This culture had a huge influence in my desire to play the drums.
When did you begin playing music? What was your first instrument? Who were your major influences?
Keith Till: I got my first guitar, a St. George electric made in Japan, in the 7th grade. The first songs we played included, of course, 'Gloria,' 'For Your Love,' and I'm A Man by The Yardbirds.
Dave Aurit: I played some clarinet and saxophone in grade school. Then around senior year in high school I started playing electric guitar. My brother had a spare Fender Telecaster he was not playing with so he let me use it. After a year or so he gave it to me. Major influence was Keith Richards.
Lester Hurst: I first started to play the drums when I was 10 years old. Started by taking lessons at elementary school. Soon out grew that and started private lessons. In early high school I played in a number of neighborhood garage bands. Never amount too much.
What bands were you a member of prior to the formation of Clap?
Dave Aurit: None.
Lester Hurst: In 1966 friends of mine formed a band called The Chosen Few. Soon after formation, the drummer (Steve Morrison) wanted to become the front man and lead singer. I then joined as the drummer and the band was renamed as The Few. We were very successful over the next couple of years playing almost a gig every week and winning a few Battle of the Bands. In July of 1968 we played our last gig, as some of us went to college, work, or drafted into the army.
Can you elaborate the formation of Clap?
Dave Aurit: Steve Morrison was a childhood friend and in my brother's high school band, which had broken up. We kept in touch and then started the band. Steve Morrison was the lead singer and leader. His brother Jim Morrison joined. Jim's friend Keith Till joined. Several drummers as well.
Lester Hurst: A few years later Steve Morrison contacted me and said he was forming a new band and inquired about my interest. I said sure. I was attending college at the time.
Members of the band were somewhat of an evolution of The Few:
Steve Morrison (lead singer)
Jim Morrison (bass and Steve's brother)
Dave Aurit (lead guitar, brother of Mark Aurit, lead guitar in The Chosen Few and The Few)
Keith Till (rhythm guitar), new addition
Lester Hurst (drums)
It is interesting that we were all from the same neighbourhood and attended the same elementary and high school. All the members of Clap attended the same high school as Bob "Bear" Hite, lead singer of Canned Heat. I talked to him at one of their early gigs in 1967. Maybe less than 100 attendees, so it was easy to get access to him and Alan "Blind Owl" Wilson. He was a few years older than us, so we had no contact during school.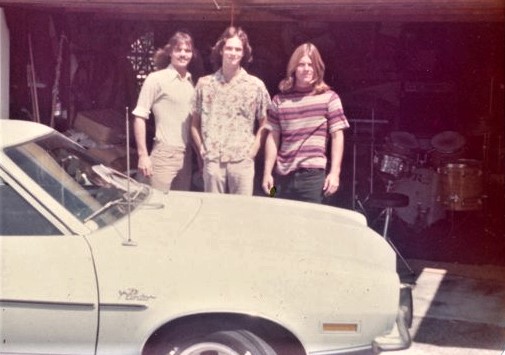 When and where did Clap play their first gigs? How was the band accepted by the audience?
Keith Till: Clap's first gigs were all in rental halls: The Women's Club, Elks, Lions, Veterans Hall. The first was a Halloween Party and we packed in over 300. I'll never forget all these people in costume, one guy with a giant carved pumpkin covering his head, bobbing up and down to our rendition of 'Sympathy for the Devil'. Some of these halls jammed up to 600 people in before the clubs and the cops got wise to the Clap escapades. People throughout the South Bay really clamoured for the occasions to participate in a "Clap Party."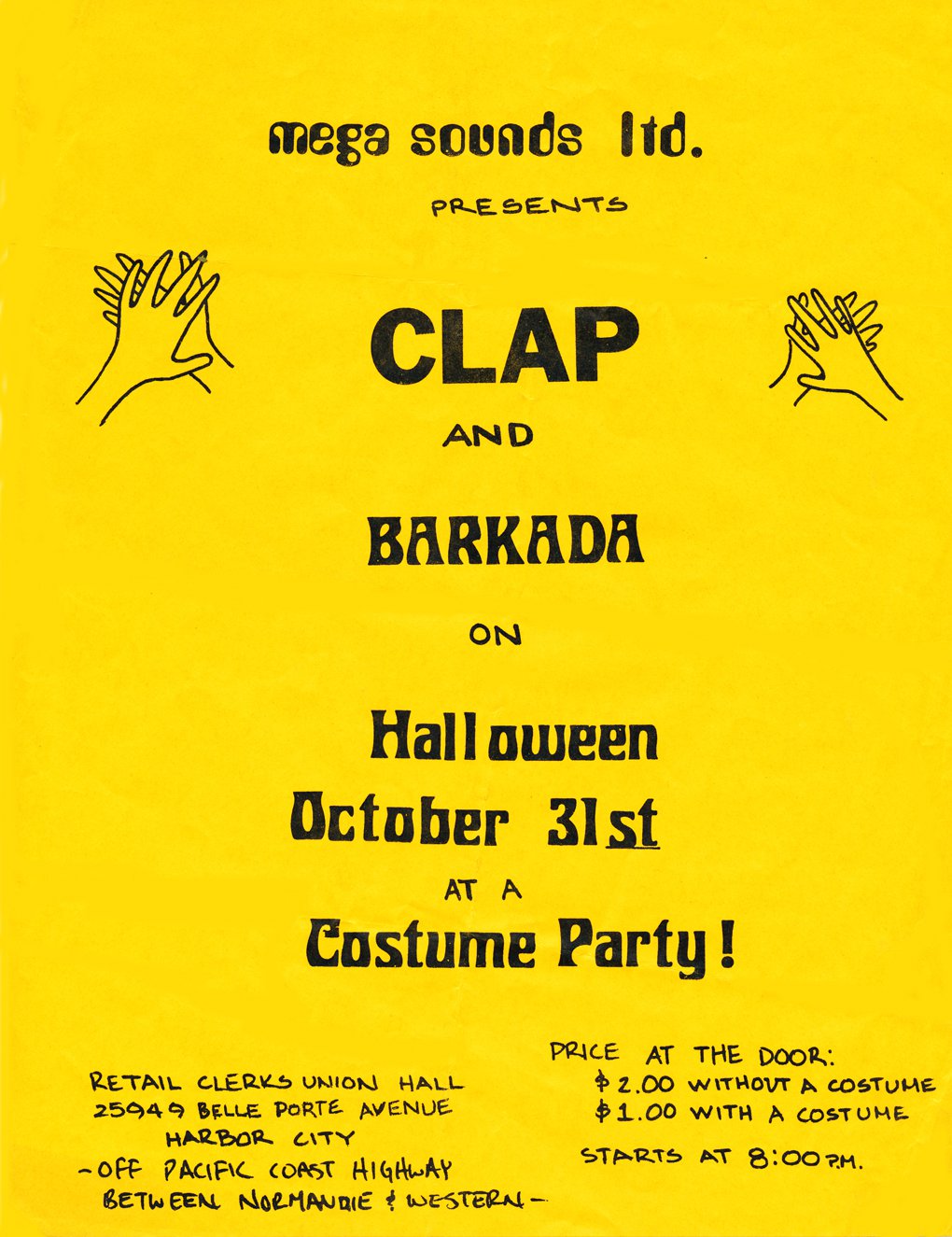 Dave Aurit: We played some free gigs. The first few were without drummers. Very informal. One was in a school athletic field, we just ran extension cords from a friend's home. Maybe more and more people showed up, we were all drinking and partying, it was a lot of fun and people were into us and very encouraging. We went on from there.
Lester Hurst: I can not remember the first gigs, but we were busy playing bars, weddings, night clubs, fraternity parties, et cetera. We also promoted our own gigs. We would rent a building with a stage, advertise with flyers. We would hand out flyers at the beach and record shops. These were a great success and had huge attendance. We would change a couple of bucks entrance fee; made a lot of money doing this!!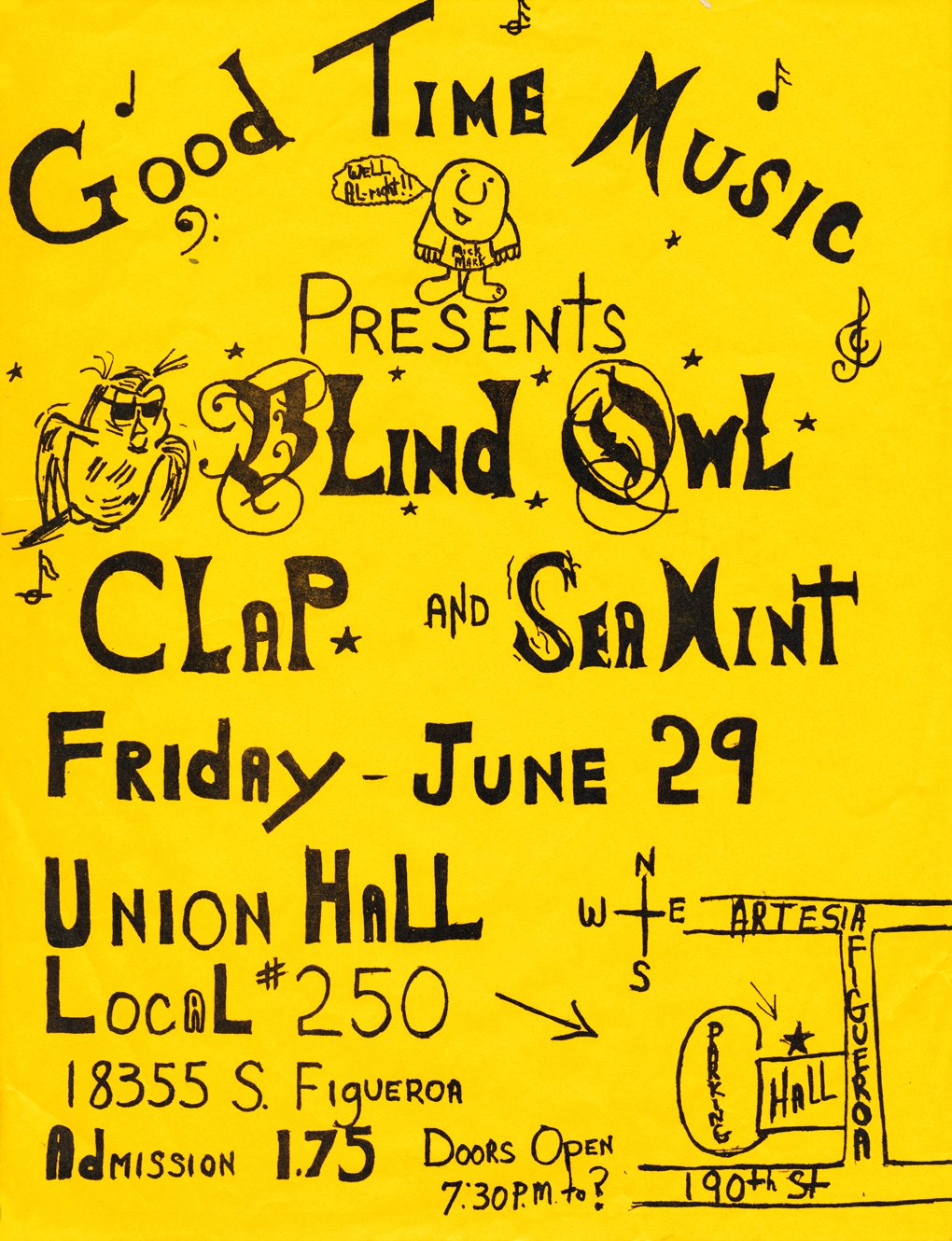 How did you decide to use the name "Clap"?
Keith Till: I will claim credit for the Clap name. The guys were all hanging around throwing out names. "The Clap," was my original suggestion. No fucking way, but maybe just Clap? It's catchy — ok, sorry. But yeah, everybody liked it. Jim Morrison and I both stencilled it with black spray paint on the back of our white Fenders. The paint chemicals have eroded into the blonde Telecaster that I still own today.
Dave Aurit: Clap was controversial, as "the clap" is slang for gonorrhoea. Some venues were not happy.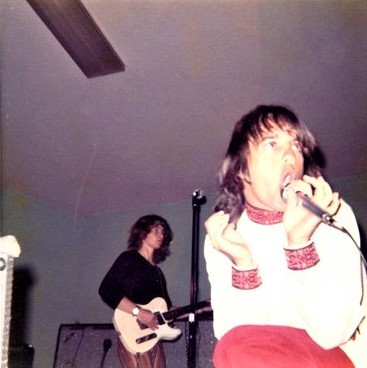 "The singular main influence on Clap was The Rolling Stones"
What influenced the band's sound?
Keith Till: The singular main influence on Clap was The Rolling Stones. Steve Morrison had charisma and Jaggeresque stage presence that was absolutely magnetic. You couldn't take your eyes off him as he strutted around now matter how good or bad the stage. Other influences were The Who, The Kinks, Alice Cooper, and David Bowie.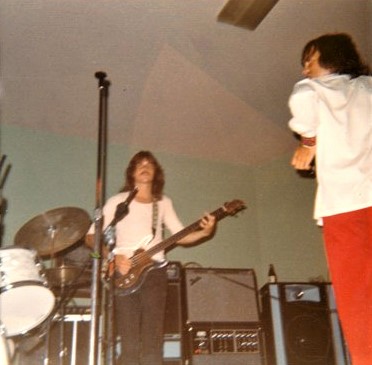 Dave Aurit: The Rolling Stones, Alice Cooper, The Kinks and others.
Lester Hurst: The Rolling Stones, Alice Cooper, Black Sabbath. We were not fans of The Beatles.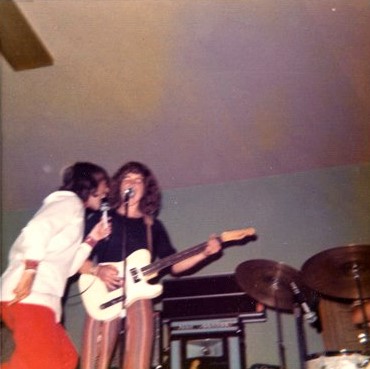 The material you did was ahead of its time. Would you like to comment on how you got the sound?
Keith Till: Still, and inescapably, Clap was a garage band. Literally. But I think that was the appeal. It's why there are still people around crazy enough to care about this band. Dave Aurit and I both played Fender Telecasters with Fender Twin Reverb amps, and Jim Morrison played the same white Fender in the bass guitar version. This was unusual to say the least.
Dave Aurit: Well I don't know about that. For me, I wanted to sound like The Rolling Stones.
Lester Hurst: All the material was from and by the other four members. I had no creative talent. Kind of pre-heavy metal and grunge.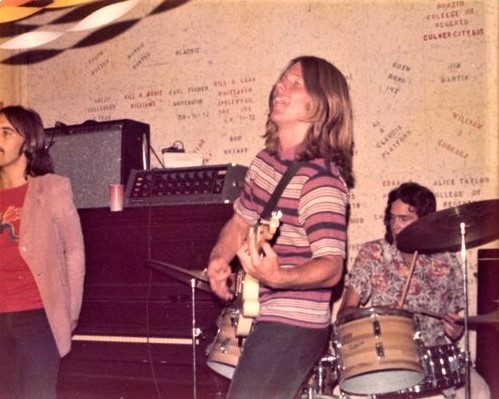 So the album wasn't self-released? How many copies were pressed?
Dave Aurit: It was self-released. I don't remember how many copies, but I think 300 copies.
Keith Till: So there were 600 records produced.
Lester Hurst: Nova Sol Recorded recorded the album, and pressed 1000 copies. The band paid for the recording and records. Once they were delivered, the band promoted it.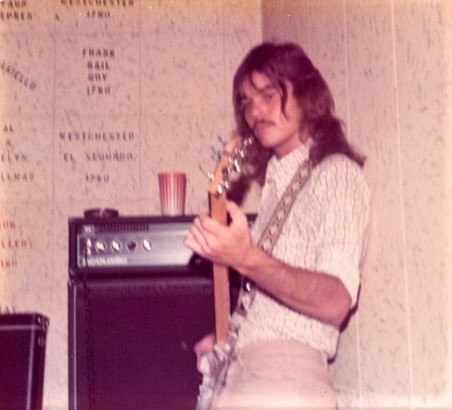 What can you tell us about Nova Sol Records? What kind of label was it?
Keith Till: Nova Sol Records was a converted garage in Manhattan Beach, Ca. Not impressive but it had the basics. The first big falling out between the producer and band resulted in Steve and Dave kicking Nova Sol aside and taking over the studio for the mixing. This in part explains the rawness of the garage band sound. They had never done this before and had no clue. We spent so little time in the studio. Hey, time is money and we're short on both. Guitar a bit out of tune on a take? Hell, it's a wrap. Which led to the second falling out. There were supposed to be 1,000. We got 600. We divided them up and set out to sell to friends, neighbors and relatives hoping to recoup the up front money.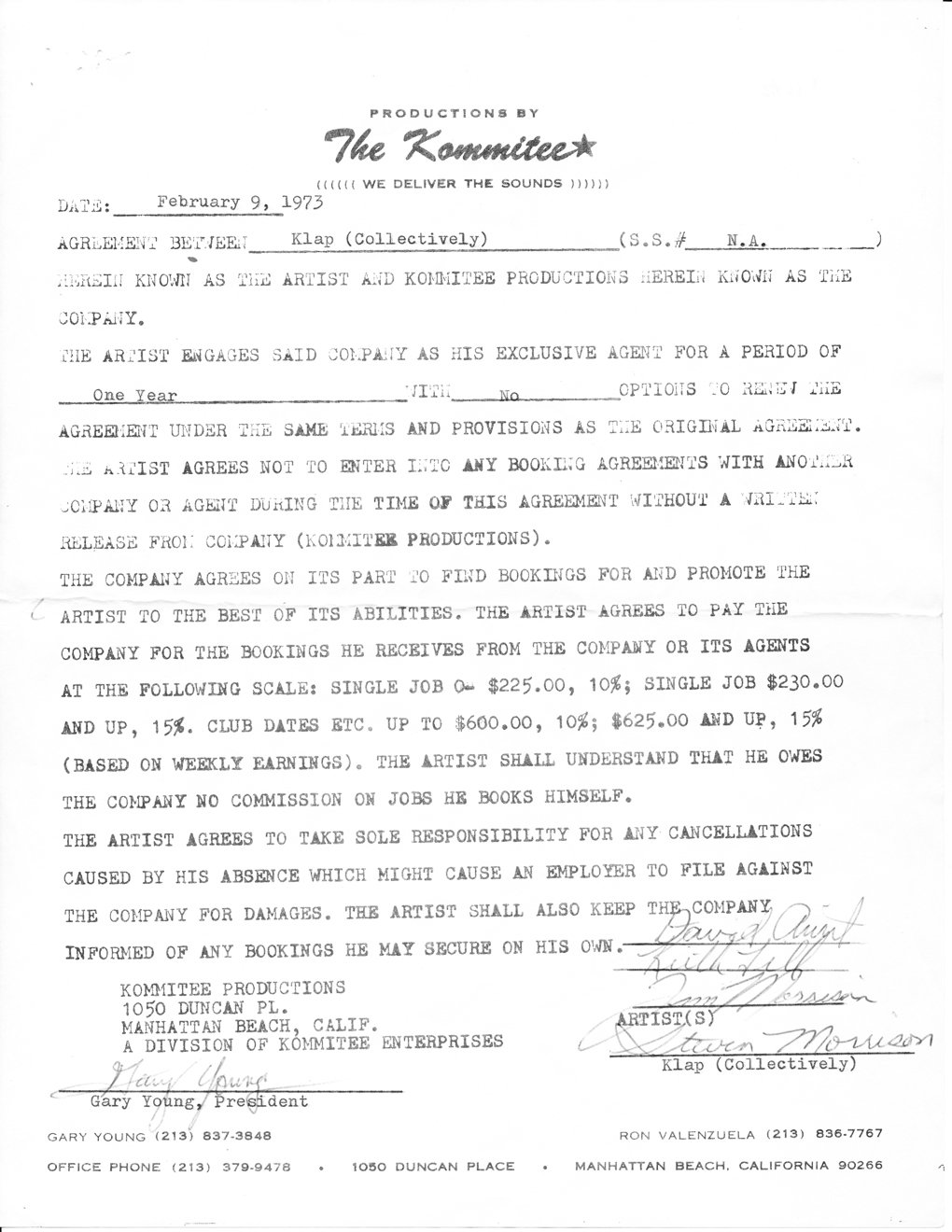 We never did. But hell, we had an album! Also, as I'm assuming some listeners out there noticed, the song order on the record is completely out of sync with the song order on the label. So right there you have a collectors item.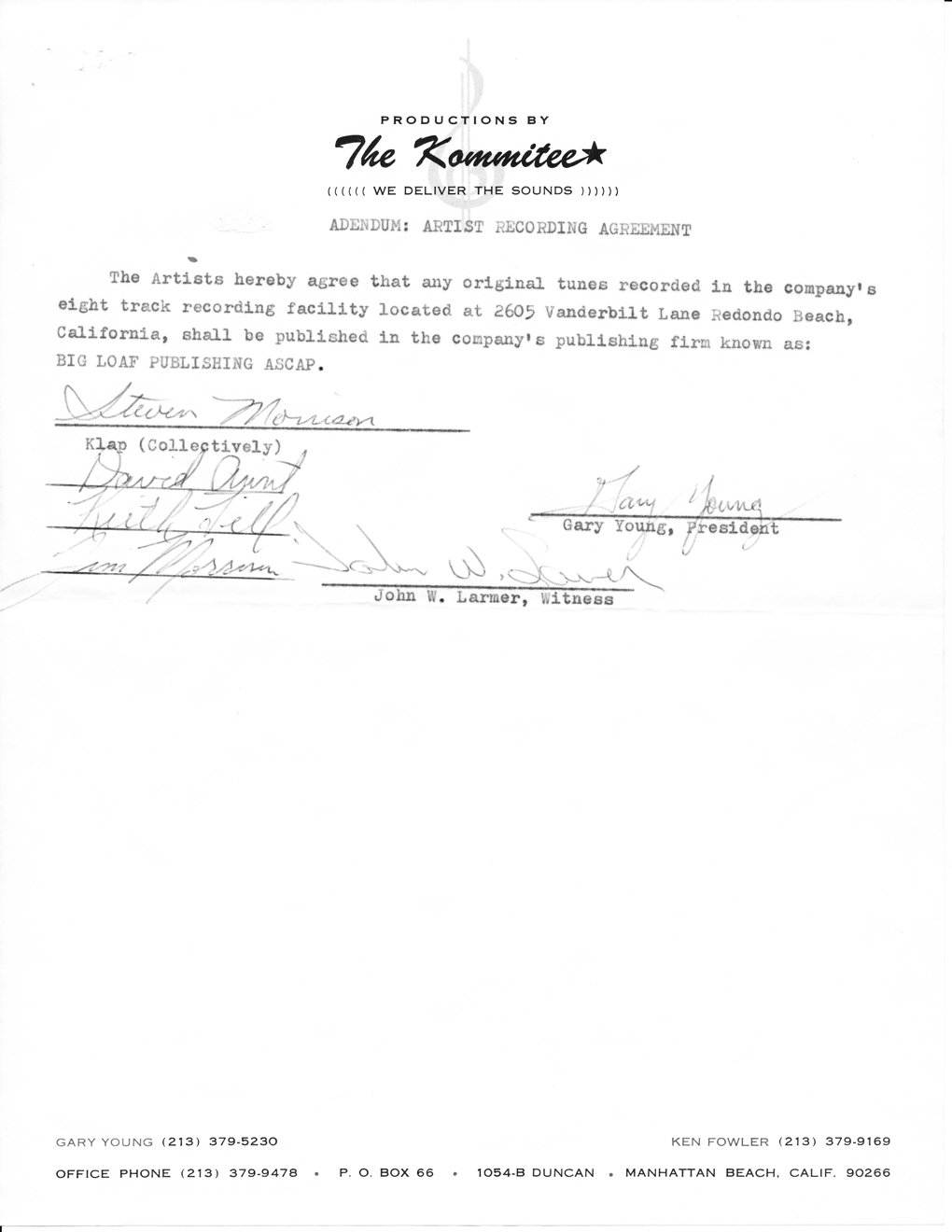 Dave Aurit: Nova Sol Records was a tiny unknown local record company. Two guys in an old small home in Redondo Beach with a very basic recording studio in the garage. I had never heard of them. I think Steve Morrison found them.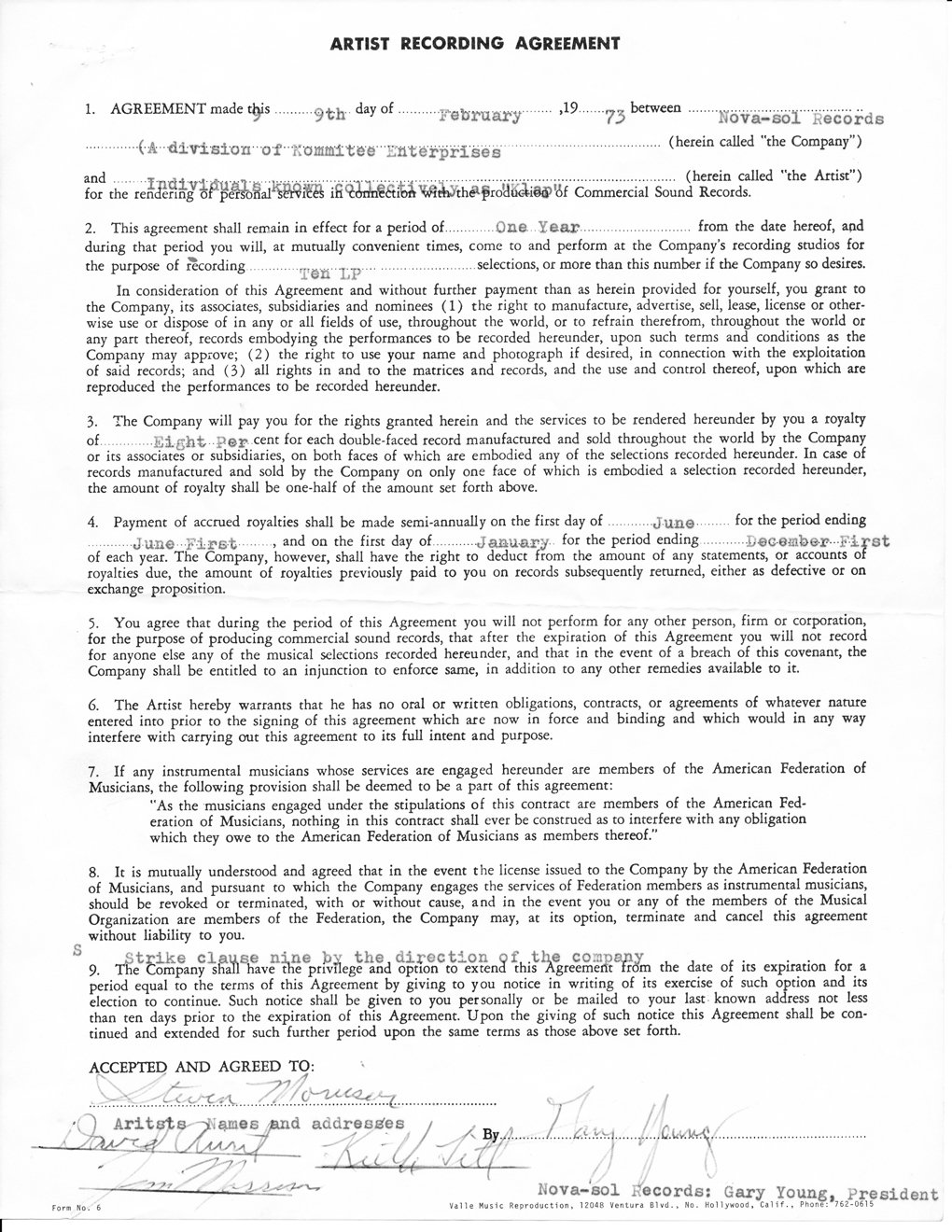 Lester Hurst: Nova Sol was a small studio in Mattantan Beach. Had the studio, recording electronics, technicians and a pretty good producer who helped create the sound.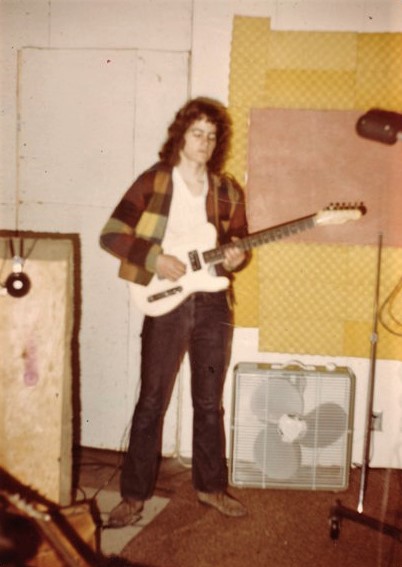 There's another artist connected to it: Arnie Ulibarri.
Lester Hurst: None that I am aware of.
Did you send it to any radio stations or other labels?
Dave Aurit: Yes, but no luck.
Lester Hurst: Yes of course.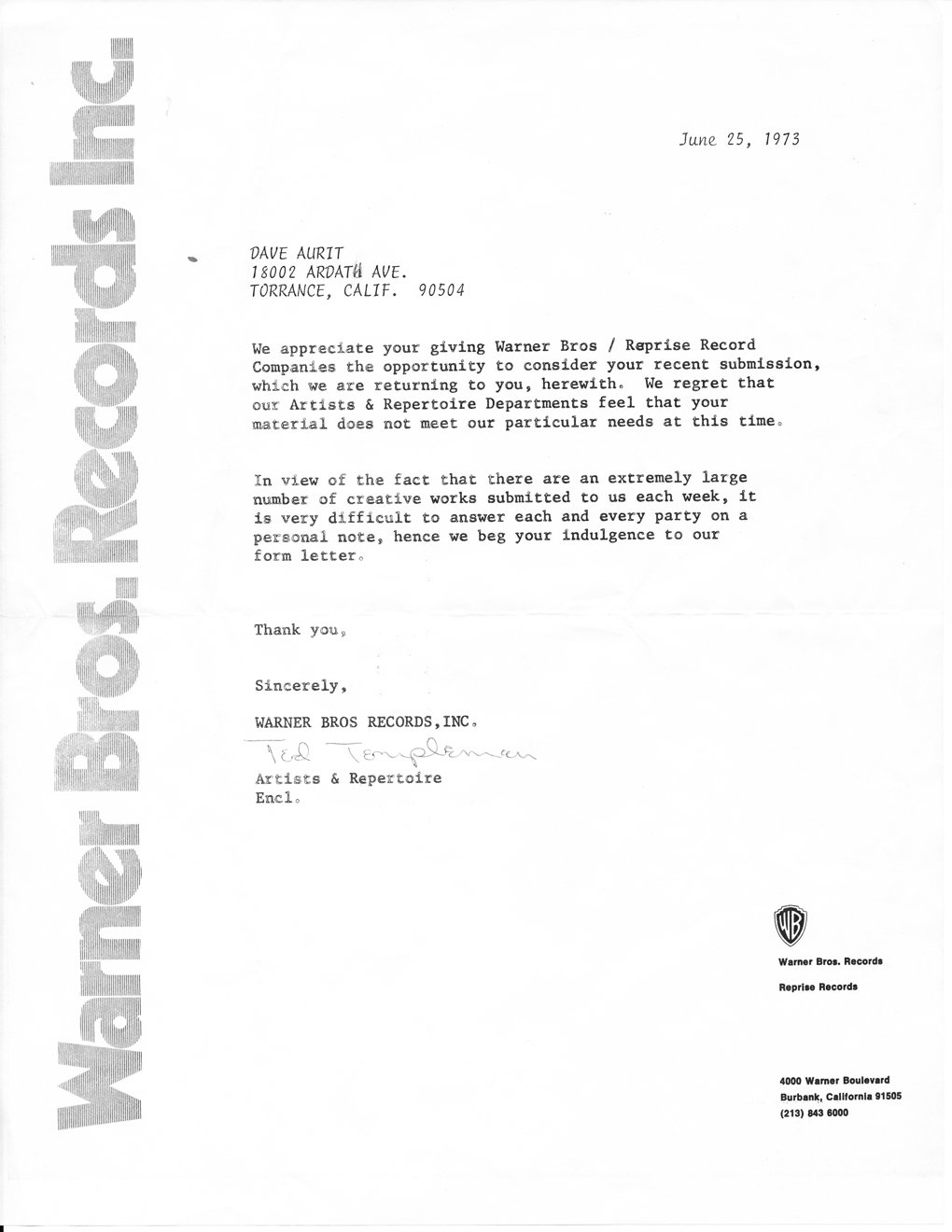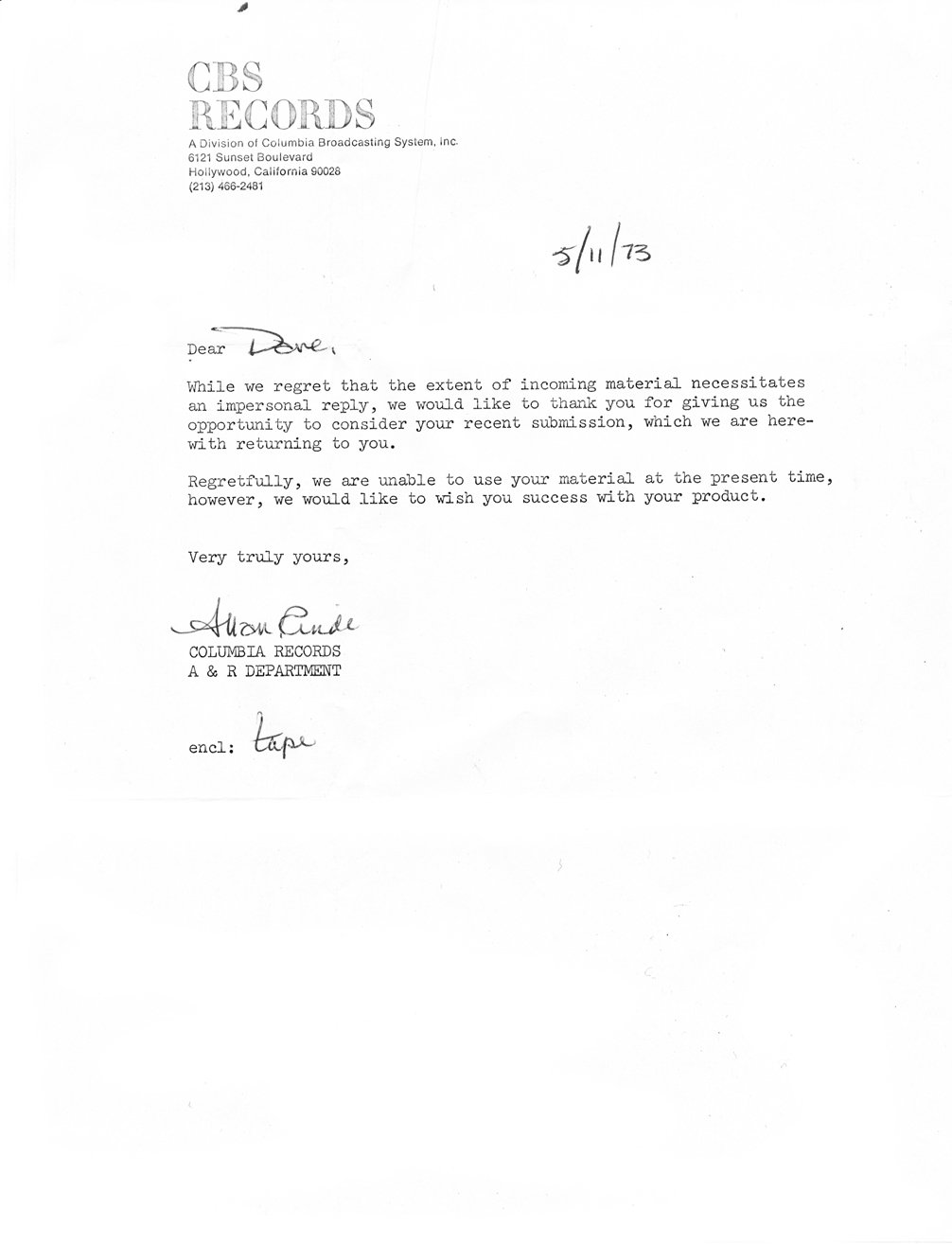 What's the story behind your debut album? Where did you record it? What kind of equipment did you use and who was the producer? How many hours did you spend in the studio?
Dave Aurit: After live gigging and doing covers, it was time to write songs and get a record out. Tried to land a record deal, no luck, so we will do it on our own. Nova Sol Records was just a few miles from where we all lived, and inexpensive, so let's do it. Signed a contract with them, and started recording in their garage studio. Initially, it was a dream come true. We were recording an album, wow! Nova Sol were the producers. It became apparent early on that we were not getting the sound we wanted. Not on the same page as Nova Sol in any way really. Discussions with Nova Sol Records that escalated to arguments and communication breakdown. Nova Sol Records then said, "we are done dealing with you so you finish it" and we did – but had no experience and expertise, and it showed. Naïve comes to mind.
And then Nova Sol Records did this – the order of the songs was wrong on the album cover and the inside label of the vinyl. And the look and copy on the album cover was not great.
Lester Hurst: As I recall we spent maybe 40 hours over a couple of weeks.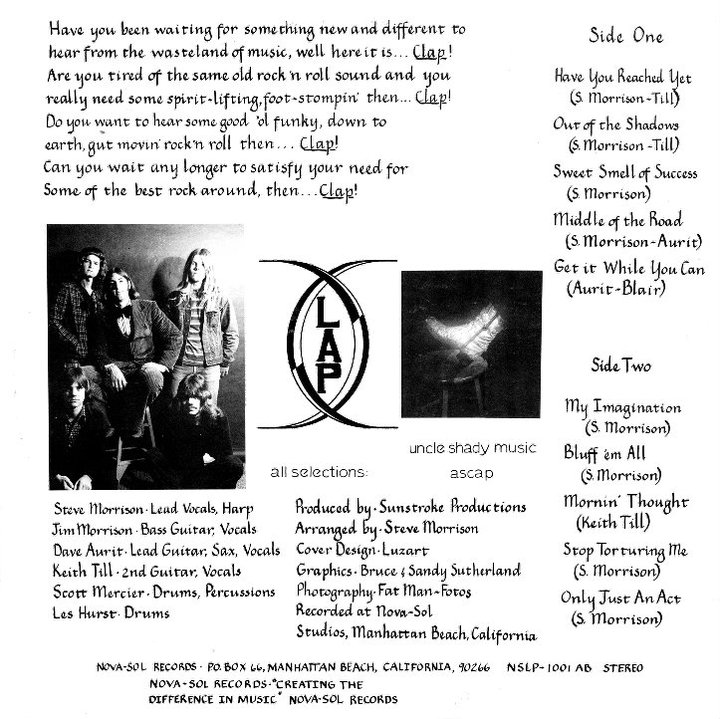 Please share your recollections of the sessions. What were the influences and inspirations for the songs recorded?
Lester Hurst: Lots of time setting up equipment, soundchecks, and overdubs. Typical for recording.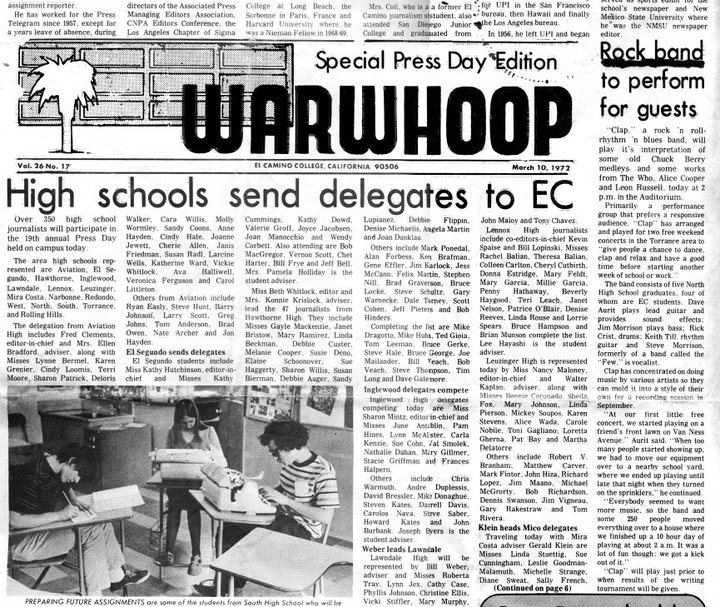 Would you share your insight on the albums' tracks?
Lester Hurst: Think they speak for themselves. 'Have You Reached Yet?' is my favorite.
'Have You Reached Yet?'
Keith Till: Pretty racy for the time. It was our first original and our fan base liked it. I wrote and played the intro and the verse base while Steve Morrison did lyrics and he and Dave Aurit worked up the chorus.
'Out Of The Shadows'
Keith Till: I wrote the intro and music. The guitar was really muddy and a slight off tune but it definitely accomplished the eerie feeling.
'Sweet Smell Of Success'
Keith Till: I borrowed an old Martin for the intro and rhythm throughout. Dave Aurit sang harmony, a rarity.
'Get It While You Can'
Keith Till: Co-written by the late Donny Blair, this is one of my favorite tracks. Dave Aurit does a nice guitar solo; I told him he sounds like Dave Mason with his licks.
'Bluff 'Em All'
Keith Till: The sax solo is simply hilarious. Dave Aurit had played sax in his school band and decided to pick it up for this sweet little ditty. Raw courage.
'Mornin' Thought'
Keith Till: This one was all mine, for better or for worse. I was repeatedly accused of ripping off 'Stairway to Heaven'. Ok, maybe a little. But it was much more an offshoot of Johnny Rivers' 'Summer Rain'. I smoked a joint and wrote it sitting in the sand with my guitar, watching the ocean. Here's a funny note: midway in I sing, "But now I'm not squinting, sun's overhead, morning's turned noon so soon." But wait. I'm on the west coast, where the morning sun is at your back and there's no reason to be squinting. But that's neither here nor there, as they say.
'Only Just An Act'
Keith Till: I wrote the music and this is the only track where I play lead guitar. I actually think the solo was pretty good. Dave Aurit really gave it some muscle with his rhythm chords.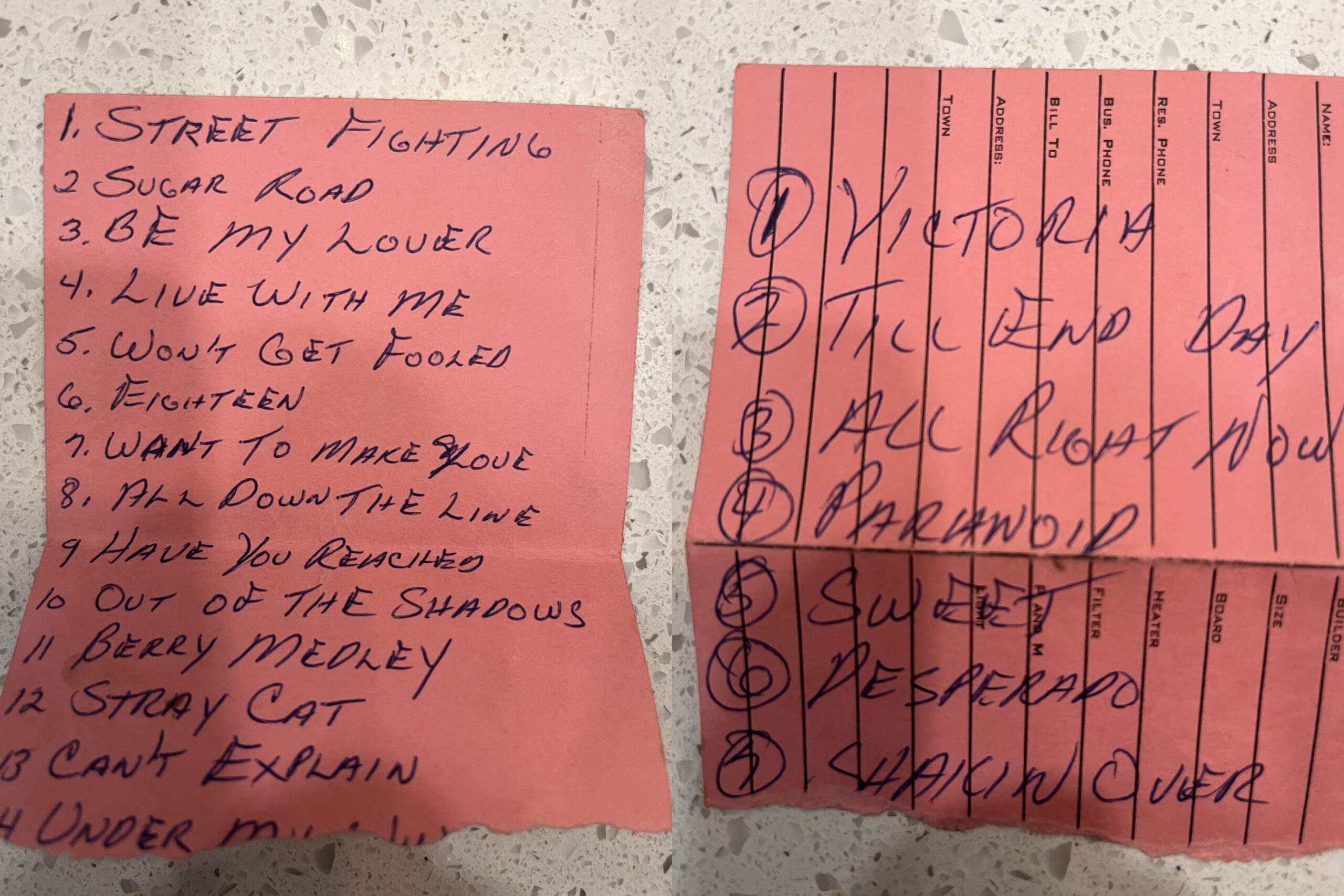 Were you inspired by psychoactive substances like LSD at the time of writing the album?
Keith Till: Here's the thing about drugs: The other guys weren't into it at all. Jim Morrison would brag that he had not seen a day of sun all summer so he could be as pale and skinny as any Brit star. But he never smoked a joint and neither did the others. They would not be happy with me when I showed up high, which bummed my trip so I'd be inclined not to do that again. LSD and I were not on friendly terms, by the way, and I knew I could not make music with Clap or anyone else in that state.
Dave Aurit: No.
Lester Hurst: As far as I know, none of us were into drugs. Not even marijuana. We just drank beer!!!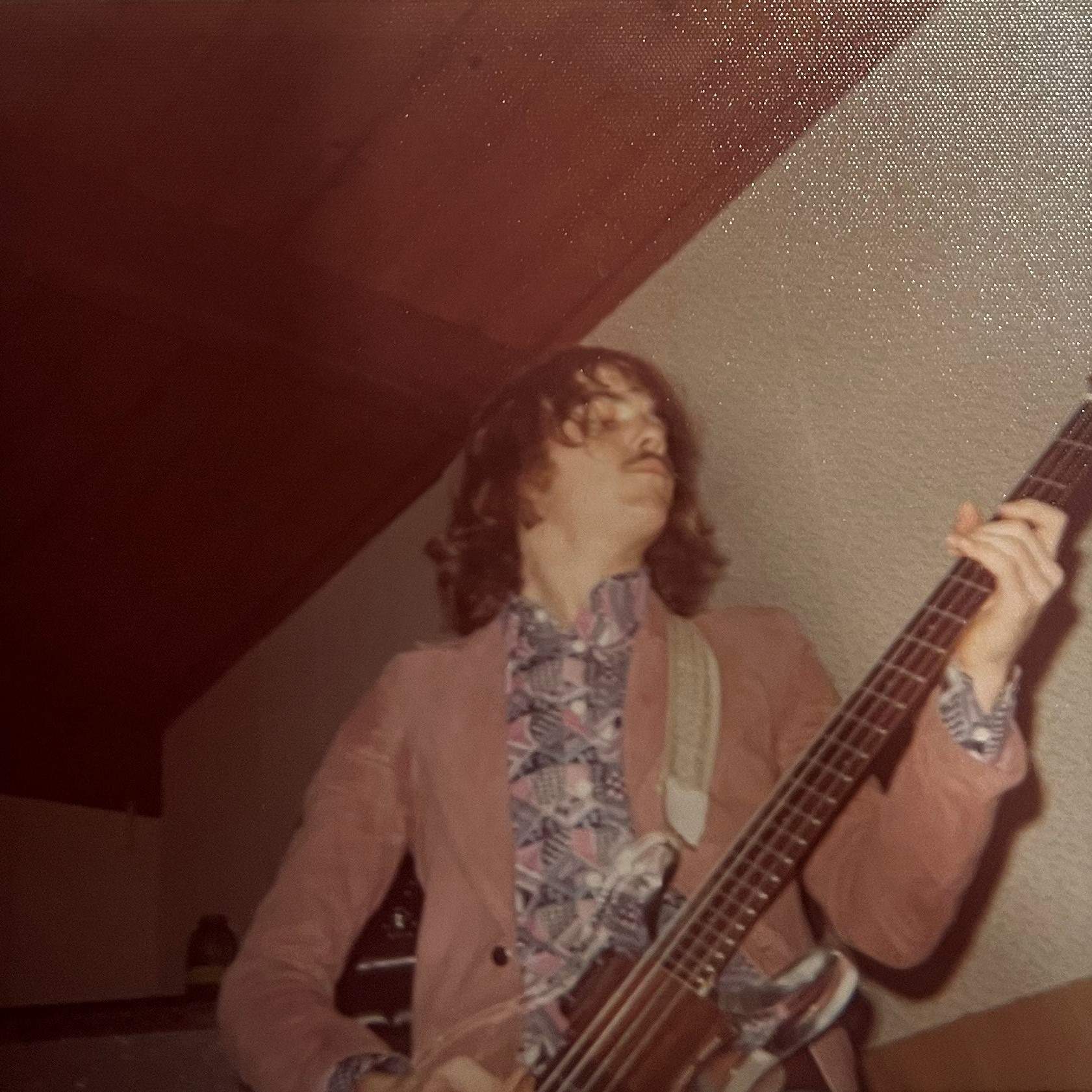 Was there a certain concept behind the album?
Dave Aurit: No.
What were some other bands that you shared stages with?
Dave Aurit: Many. I don't remember.
Lester Hurst: Blind Owl was the most successful local band.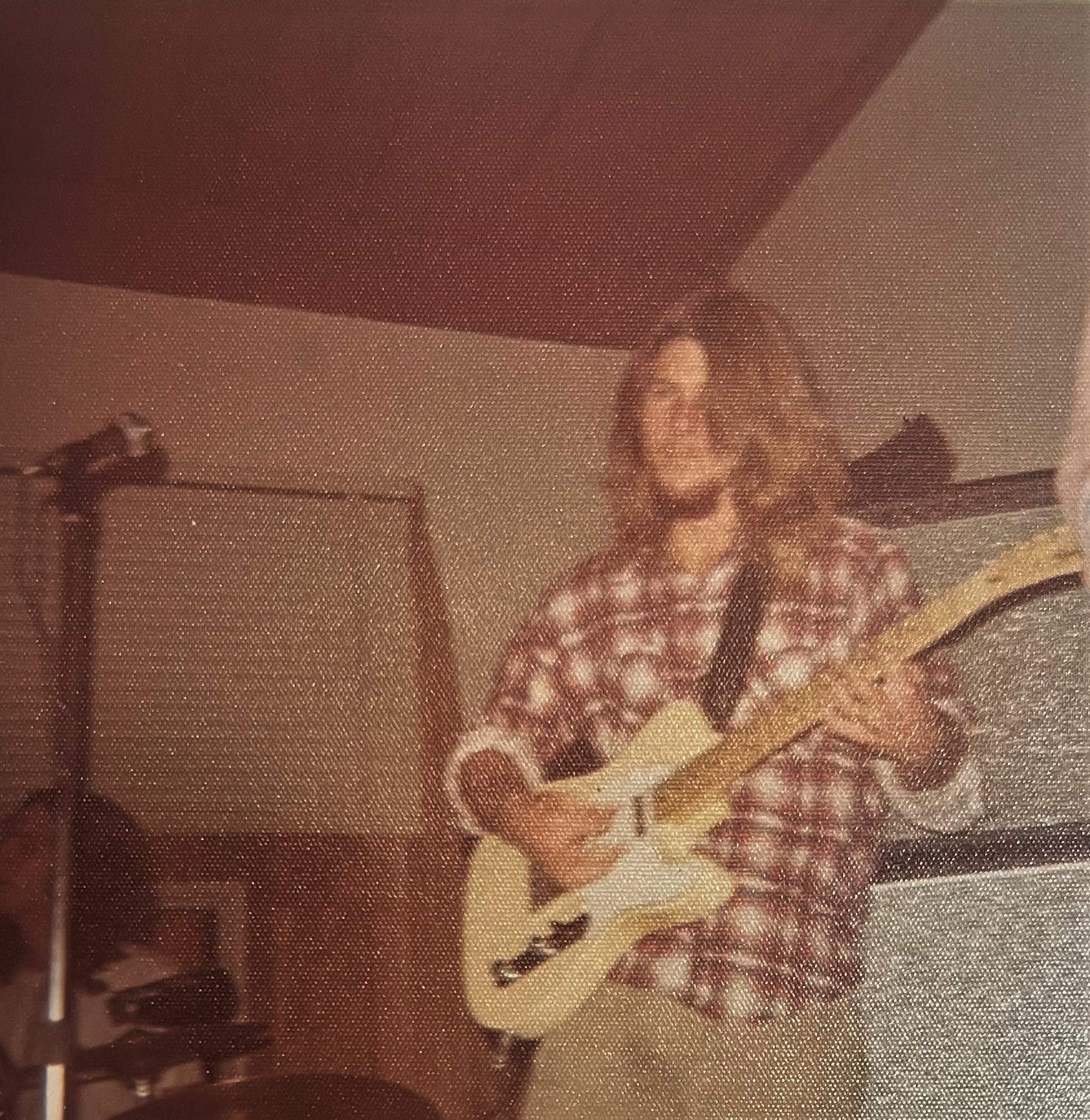 Did you receive any reviews? Bomp Magazine wrote a review in 1976, if I'm not mistaken.
Keith Till: Clap reviews I know of include Garagepunk66, Rocks Drone and Goner Records. I've been surprised, amazed and a tad bit proud of the mostly positive reviews. One can't account for the taste of others.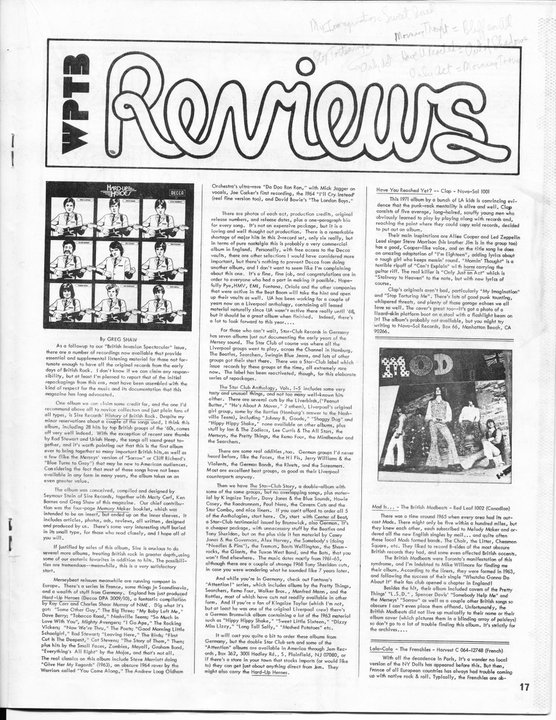 Dave Aurit: I only remember Bomp Magazine.
Lester Hurst: None that I am aware of.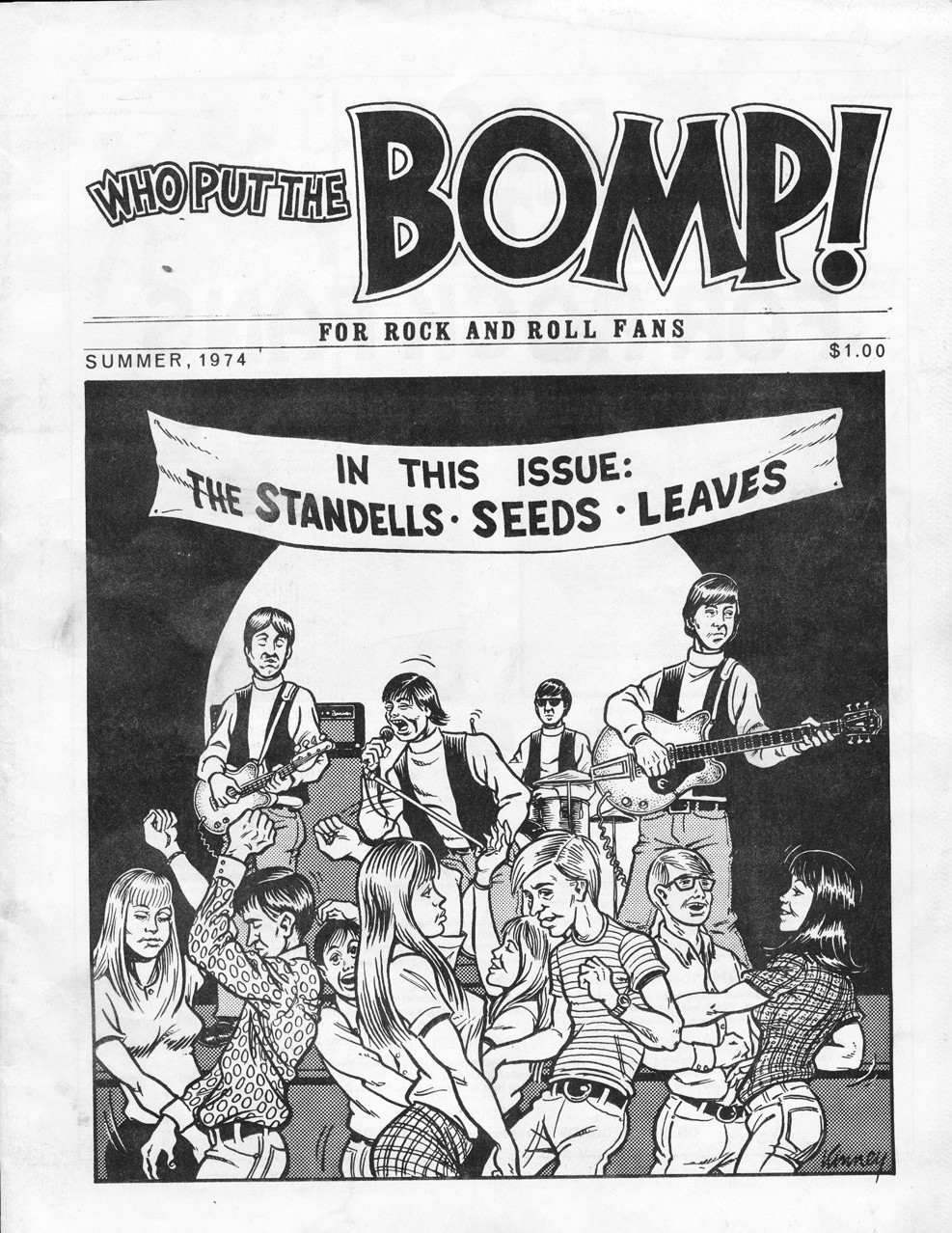 How pleased was the band with the sound of the album? What, if anything, would you like to have been different from the finished product?
Keith Till: I have to say the sound quality on 'Have You Reached Yet?' is abysmal. No way around it. The vocals are so tiny it's excruciating at times. Pretty shabby stuff, if we're honest. We never had the conversation among ourselves, and maybe that's for the best. It was a helluva lot of fun, no matter.
Dave Aurit: I was very disappointed.
Lester Hurst: Think we were pleased. Seemed to be accepted by those who listened to it. Except radio stations and labels. Tough group to break into.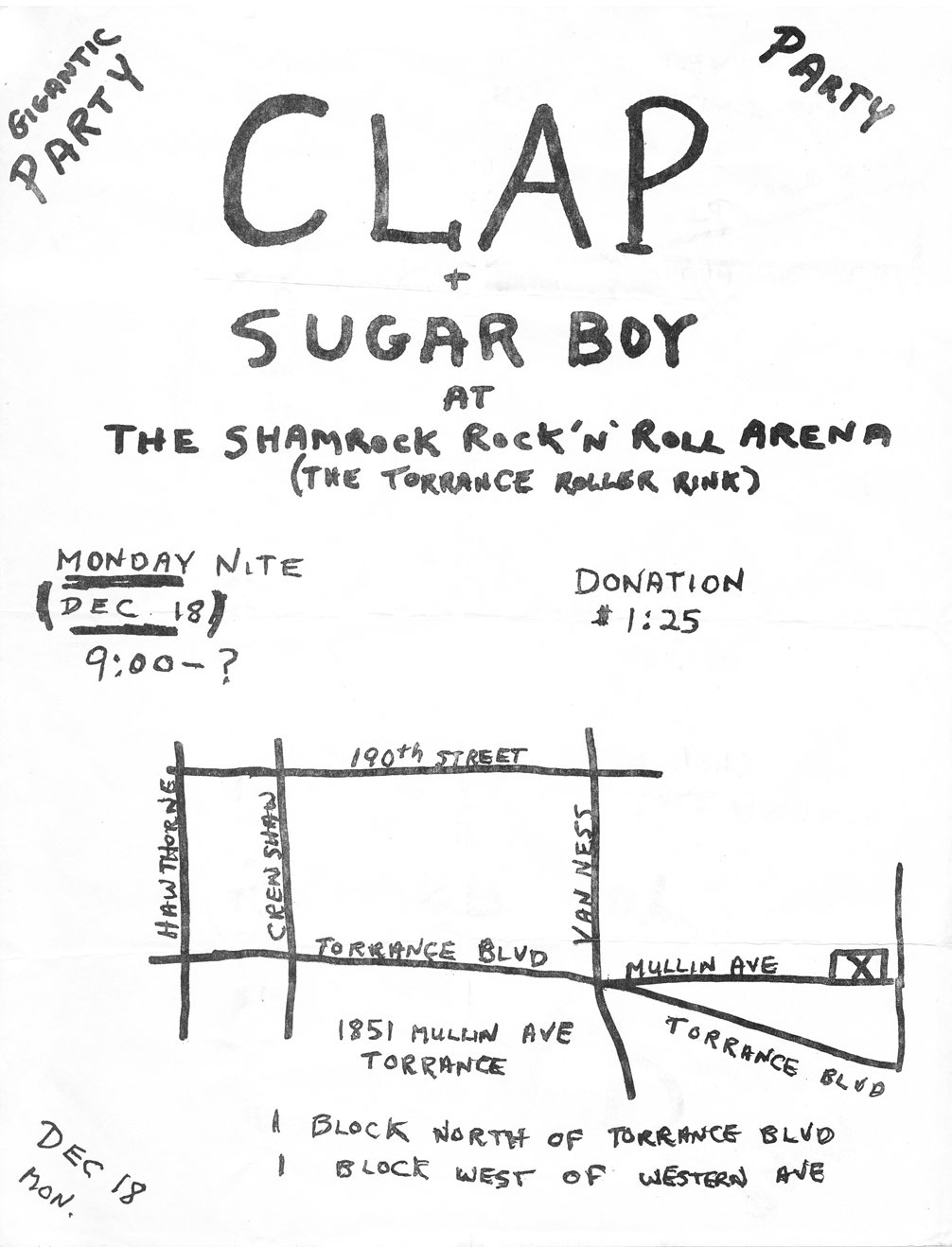 What happened after the band stopped? Were you still in touch with other members? Is any member still involved with the music?
Keith Till: So where are the stars today? Well Steve Morrison is a busy real estate broker in the South Bay. Dave Aurit is a CPA. Lester Hurst is a retired professional, I'm not sure what. Jim Morrison died several years ago from a horrible debilitating disease. And I'm a former news reporter and long time city manager now retired. Dave Aurit is still a major concert goer who of course saw The Rolling Stones recently. He still picks up a guitar. I do too, playing and now singing a hundred or so covers.
Dave Aurit: Mildly kept in contact with a few of the members. I think a few of us dabble. I do.
Lester Hurst: All went our separate ways and had successful careers outside of music and raised families. Still in touch with Keith Till and Dav Aurit. Sadly, Jim Morrison has passed away. As for me, I spent 38 years working for a Global Engineering-Construction Company and attained the position of Vice-president.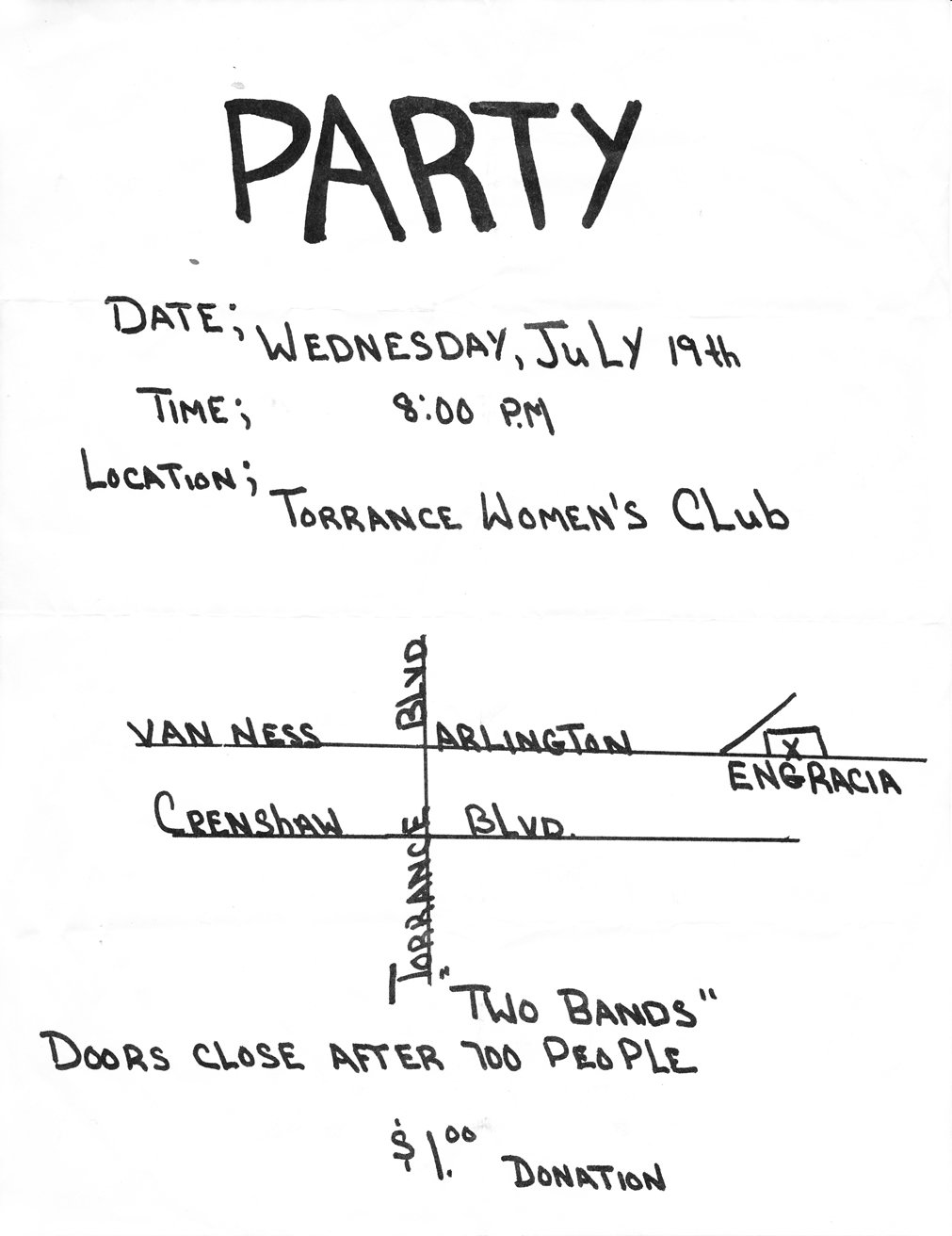 Looking back, what was the highlight of your time in the band? Which songs are you most proud of? Where and when was your most memorable gig?
Keith Till: Playing in that band, lighting up those crowds, occasionally even sounding good, was a very special and unforgettable experience.
Dave Aurit: The highlight was the live gigs. Steve Morrison was a charismatic lead singer in the style of Mick Jagger and Jim Morrison. He prowled and danced and owned the stage – would have the crowd in the palm of his hand. Amazing. The band got tight. We had the look. Living the dream for that short period of time when we were the "it" band.
Lester Hurst: I enjoyed the motivation and drive of playing rock 'n' roll and seeing the audience have a positive reaction. It was also satisfying that we were five guys who did this on our own; learned to play our instruments, got together, practiced, got gigs and promoted ourselves.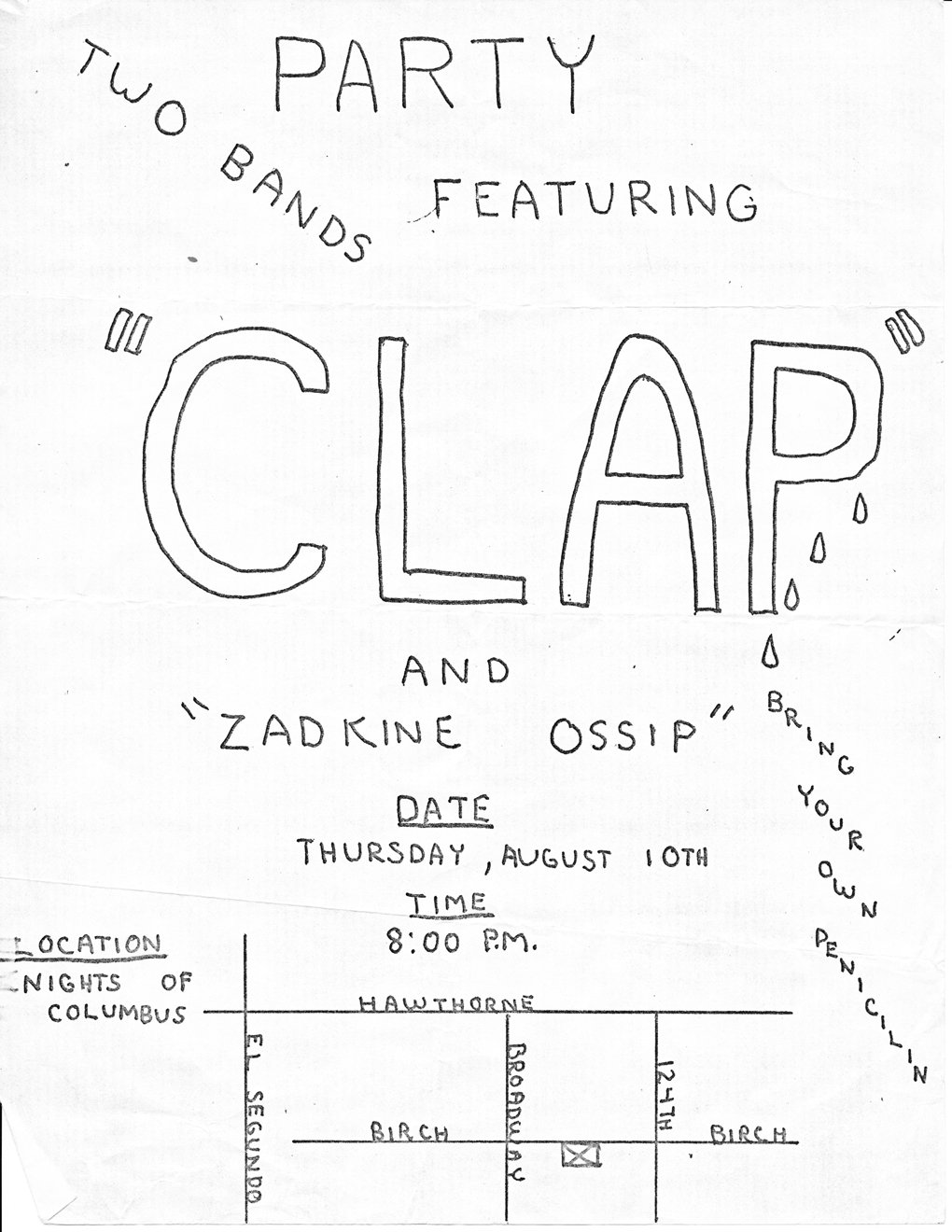 Is there any unreleased material by Clap?
Dave Aurit: No.
Lester Hurst: None that I am aware of.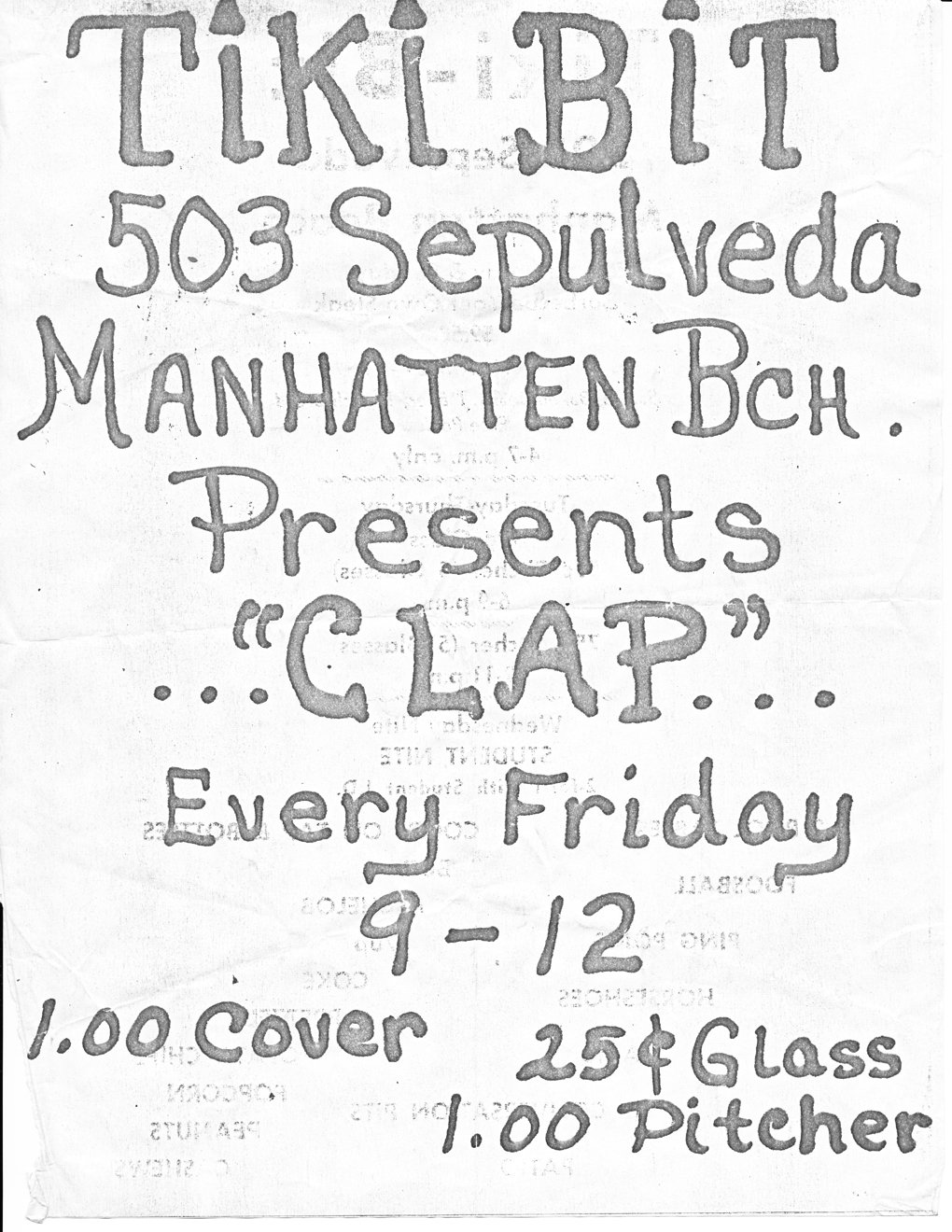 What would be the craziest story that happened to the band?
Lester Hurst: Well…once we rented a building and promoted our own gig. The place was filled to the roof, wall to wall people. Unknown to us, there was a huge crowd outside as well. At about 10:30pm the cops came in and stopped us. Said it was an unlawful assembly. Wanted to know who hired us. We said, "a guy named John." Asked us to point him out. Said we could not find him. We packed up and got the heck out of there. Next day an article in the newspaper appeared about a riot at the event.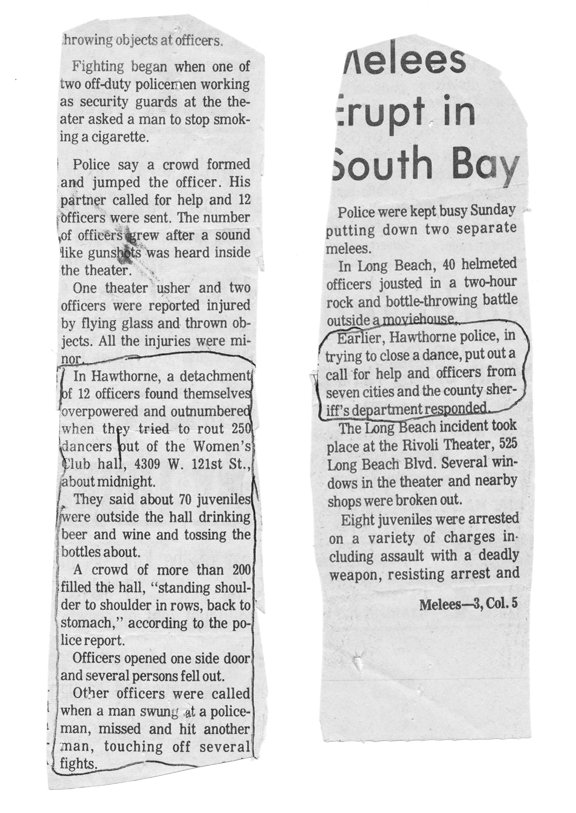 We never heard another thing from the cops.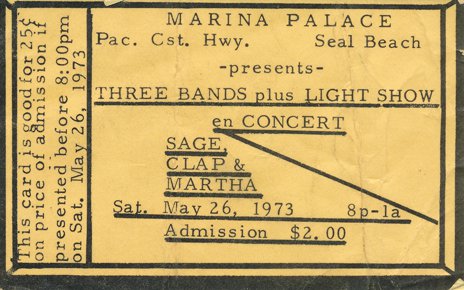 Were you part of the 2011 reissue via Sing Sing Records?
Dave Aurit: Yes, I was the guy Sing Sing Records contacted and worked with.
What currently occupies your life?
Dave Aurit: I'm retired, still play guitar some.
Lester Hurst: Retired and enjoying life.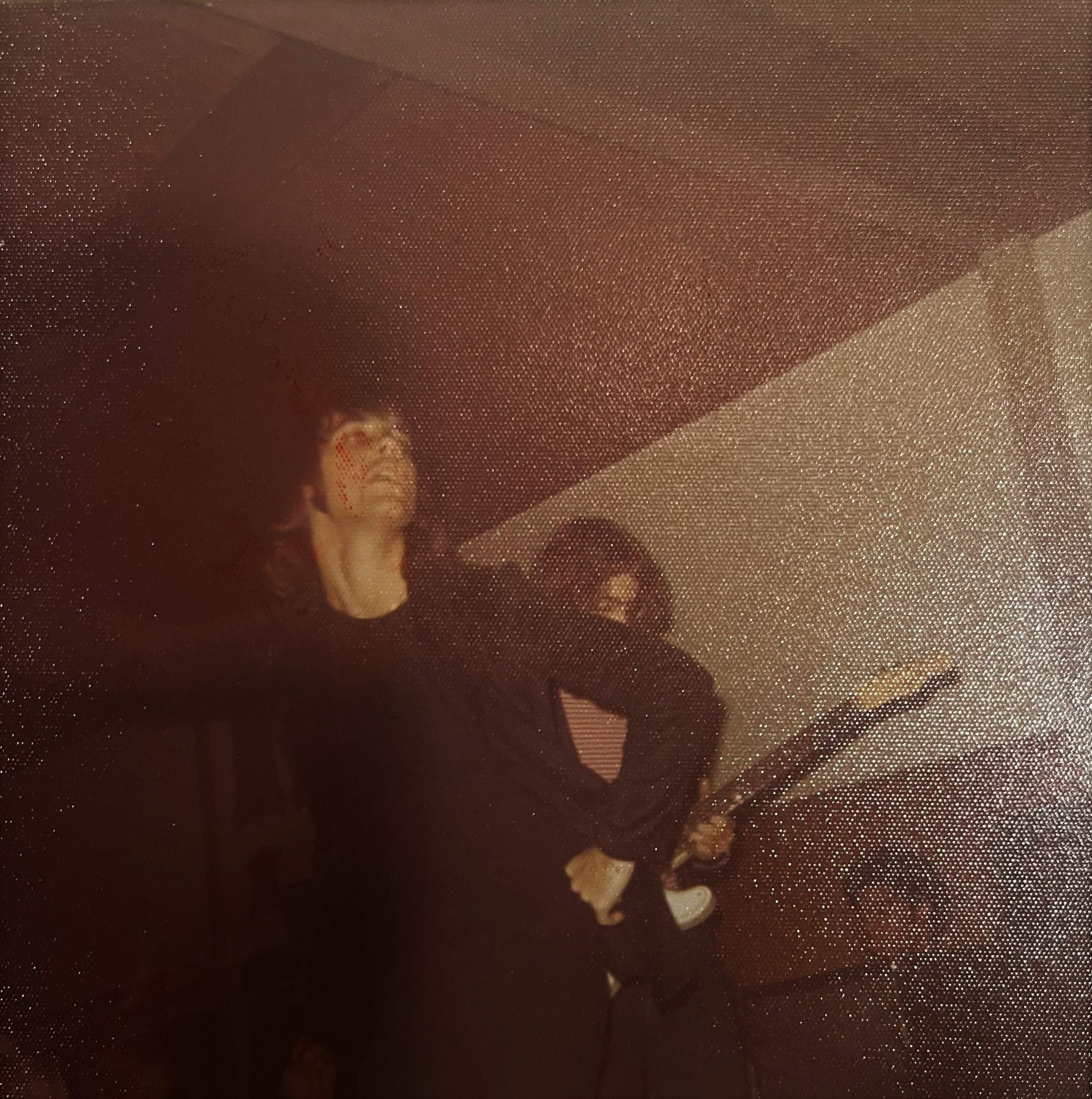 Thank you for taking your time. Last word is yours.
Dave Aurit: Sadly, three members of the band are deceased. Jim Morrison was a founding member. Rick Crist and Don Blair were members at different times. All three were great people and musicians, and deeply missed by many.
Lester Hurst: Well, after 50 years I am blown away with interest in our album and music. The reissue by Sing Sing Records, the number of hits on YouTube. I also get folks contacting me occasionally like you interested in the history of the band.
Klemen Breznikar