'Blood Sand' by Yawning Man | New Album, 'Long Walk of The Navajo'
Exclusive track premiere of 'Blood Sand' by desert rock legends Yawning Man, taken from the upcoming album 'Long Walk of The Navajo,' out June 16th via Heavy Psych Sounds.
---
Formed in the late 1980s by Gary Arce, Alfredo Hernandez, Mario Lalli and Larry Lalli, Yawning Man are considered as the very founders of desert rock. Arce and Lalli's background together date back to the start of Yawning Man with Stinson's background steeped in the SST Records world through performing and recording with Greg Ginn and Chuck Dukowski of Black Flag for several years. Yawning Man is acknowledged and recognized throughout the underground heavy music community as a key piece in the developments of the desert/stoner rock subgenres. While their contemporaries gravitated toward the heavy riffs of grunge, and post-punk, Yawning Man leaned in another direction with their unique and organic, cinematic compositions and psychedelic improvisations…the perfect soundtrack to encompass the spacious moonscape atmosphere of the well documented "generator parties" of their area in the late 1980s. It was at these gatherings where they developed this distinctive style and sound by enchanting spectators with their seemingly endless free-form instrumental sessions, which echoed through the beautiful deserts, mesas, and landscapes of the Coachella Valley.
"'Blood Sand' was recorded at Gary Arce's house by Steve Kille of Dead Meadow in October of 2022. It was a complete improvisation. Hope you'll enjoy it!" Gary Arce
'Long Walk of The Navajo' features Gary Arce (guitar), Bill Stinson (drums), and the return of Billy Cordell (bass). This sessions were inspired by a desert storm that hit the Joshua Tree landscape that created a dark and gloomy backdrop for the bands creativity and improvisations.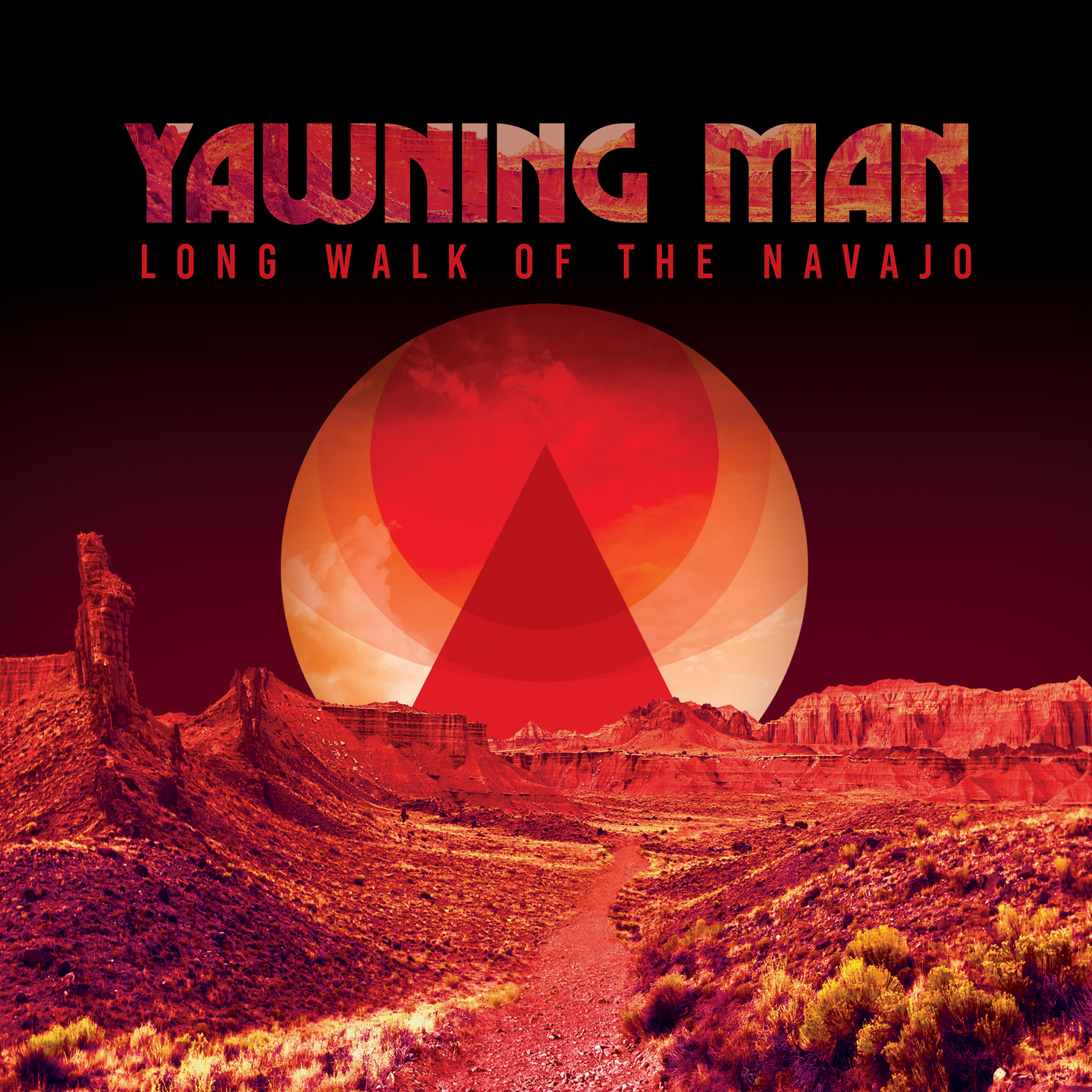 'Long Walk of the Navajo' and 'Respiratory Pause' were recorded at Gatos Trail Recording Studio by Dan Joeright in January of 2023. All songs mixed and mastered by Steve Kille.
---
Yawning Man Official Website / Facebook / Instagram / Twitter / Bandcamp
Heavy Psych Sounds Official Website / Facebook / Instagram / Twitter / Bandcamp / YouTube
Big Scenic Nowhere interview with Bob Balch of Fu Manchu