The Building – 'Petra' (2019)
The Building, Anthony LaMarca's band, with Anthony being best known for his current work with War On Drugs, St. Vincent, along with Dean & Britta has brought to life a ghost of an album with 'Petra,' one that will not fail to move you with its splendor and warmth, often feeling out of place, certainly out of time, turning an albeit normal life into a mirror many of us will be able recognizer ourselves in.
---
Though that being said, Anthony has created a gem, one firmly rooted in all that is certain, while in the same breath defining what it takes to find that certainty in a world many of us may not choose to live in.
It's an old record with a sense of being weathered, though without being old timey, and certainly a family affair, given even more spirit by his wife Megan and his brother Angelo, comprised of songs that brought me to tears hearing him open for War On Drugs, where all I could do was wish that I'd been there for him, that I was able to edge him back from the darkness that was relentlessly surrounding him. There's nothing like admitting internal truths, yet again putting them out there for all to hear, is something few manage this with success. Dylan did it on 'Most of the Time,' as did Dennis Wilson with 'Lady (Fallin' In Love)'. There's nothing grandiose found here, it's all straight from the heart, lonesome, romantic and entirely intimate. That's not to say that the music isn't charming and even sweet in its nature, strung together by its subtle intonations, laced with unexpected guitars that balance Anthony's tactile ascending vocals. If I had my druthers, I'd say that Anthony was channeling these songs in the same manner as Nick Drake once did.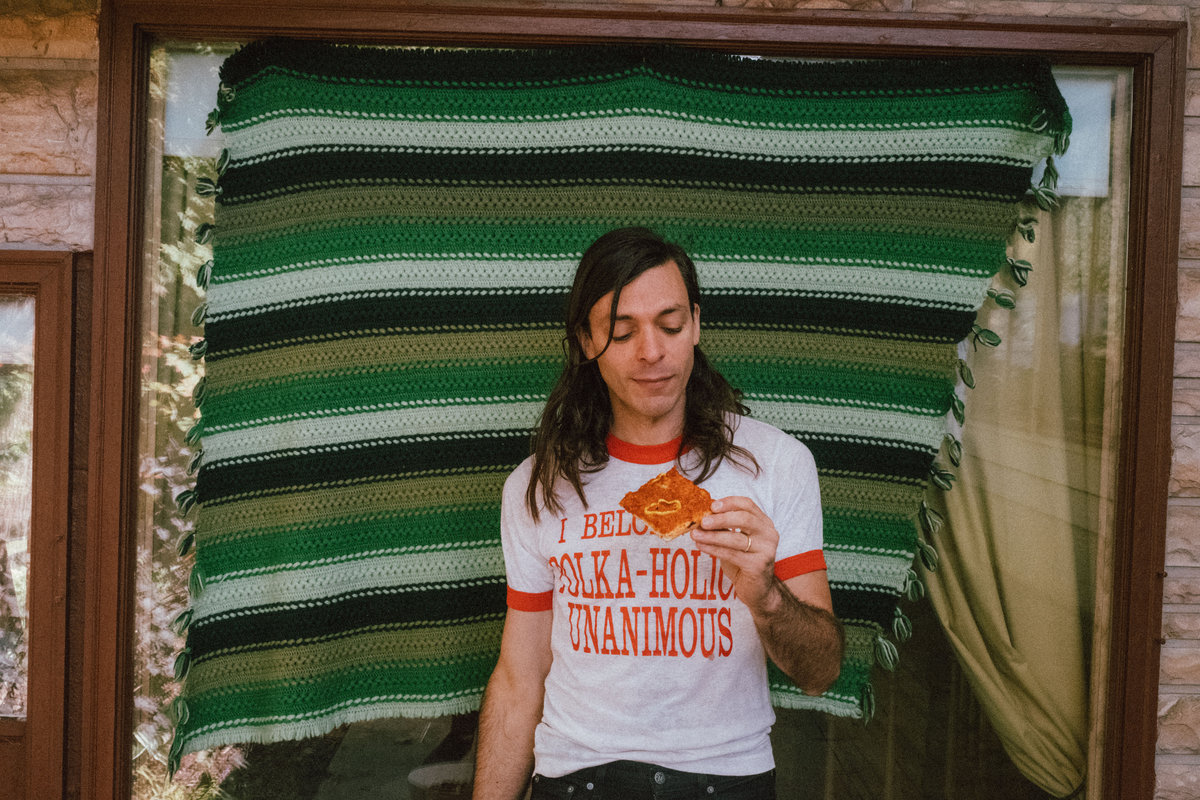 This record was a pure struggle by a man who didn't need that struggle, though Anthony LaMarca is one of those men who managed not to let cancer redefine him, yet in the same breath he did manage to define himself within that context, meaning what you're hearing is an artist coming to terms with himself, centering himself where I'm sure he felt that his center would not hold, coming out the other side raptured, wiser, more embracive and certain of his footing.
The Fun Facts: The album's title is a two fold story, first it's the name of his German Shepherd pal, and an acronym standing for Peace's Eternal Truth Renews All.
Jenell Kesler
---
The Building – 'Petra' (Concord Records, 2019)
The Building – 'Just for Once'
The Building – 'Reconciliation' (2017)