Niton | Interview | 10th Anniversary Concert
Exclusive premiere of the 10th Anniversary Concert of Niton, recorded live at Laboratorio di Sperimentazione Sonora Nitön in Barasso, Italy.
---
The Swiss/Italian project formed in 2012 and is celebrating their 10 year anniversary. The Swiss label Pulver und Asche released 'Cemento' with 7 digital tracks re-imagined and remixed in 3D and a physical edition of 'Maas' (the only track not included on the 'Shameless' LP) with a special physical flexi-disc design and concept.
In October 2022 Italian musicians Luca Xelius Martegani and Enrico Mangione (El Toxyque) invited Swiss cellist Zeno Gabaglio to share the extemporary joy of a "drone night" amidst the dust of the Officine Creative in Barrasso (a disused factory in the Varese lakes region), a free sonic journey would come to life, offered to spectators – human, but also canine and feline – lying on the floor. The success of that evening – and its recording, later released on vinyl – led to the foundation of the group Niton, the experimental electronic music trio that would continue its musical work in the following years with rather varied ideas, poetics and approaches.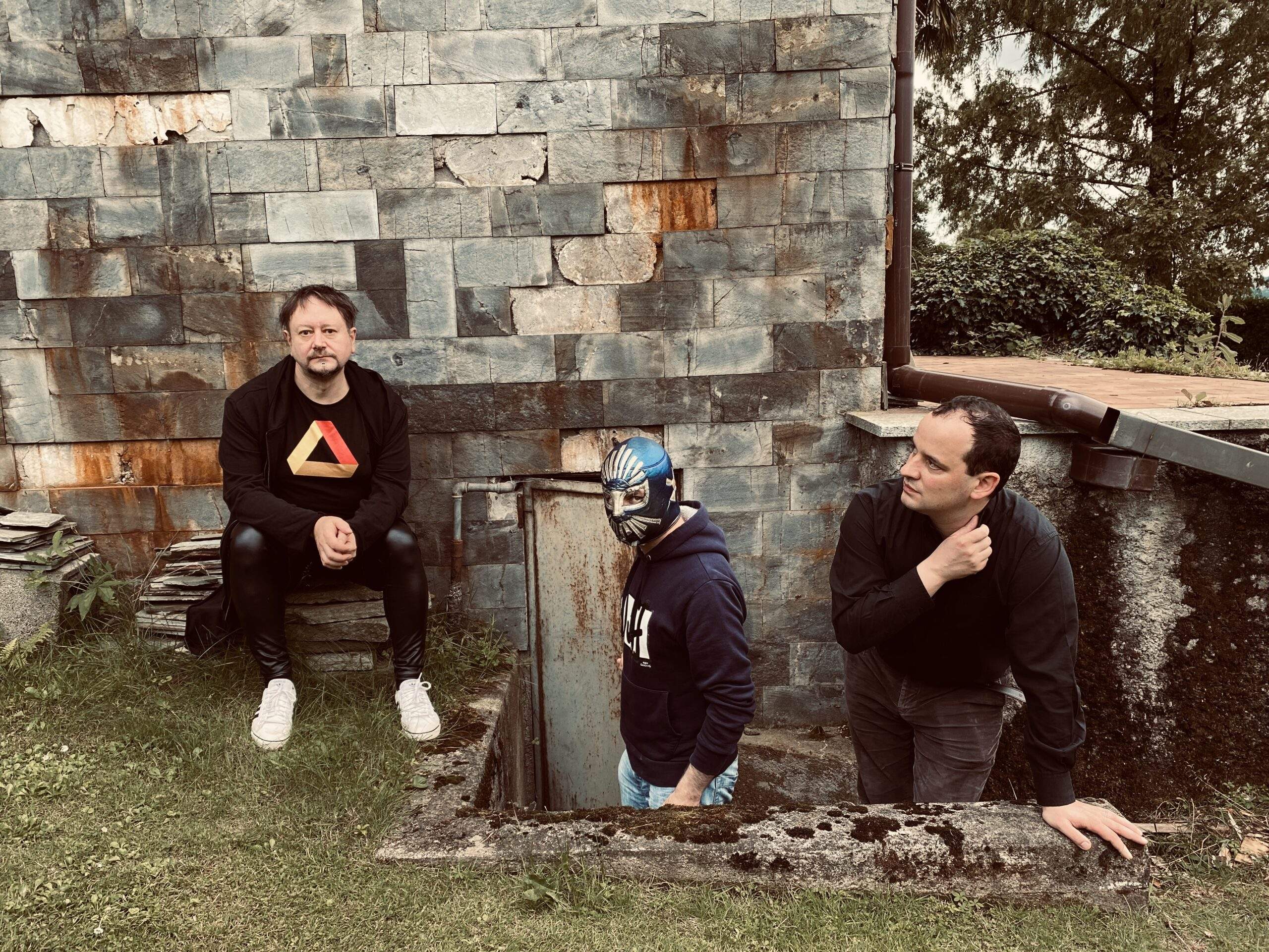 "The search for a listening experience"
Niton seems to be always working around different concepts, would you like to tell us how it all originally started for you a decade ago when you formed in 2012?
The group met for the first time in Autumn 2012 in the context of the fourth Drone Night, an evening-happening of sound experimentation at the Officine creative in Barrasso, in the province of Varese. Luca Xelius Martegani and Enrico Mangione (also known by the alias "El Toxyque") had started this series of musical happenings characterized by total improvisation and a "drone" approach, whereby the audience could freely lie down on the floor and let themselves go to the sound experience. Luca and Enrico used to invite guests and record the sessions. When Zeno Gabaglio joined them as a guest, it sounded particularly interesting to the Swiss label Pulver und Asche Records, so they decided to release the recording. That was the beginning of the group Niton.
Tell us about your own background, what other bands were you part of and how do you see your background is being implemented in what you do in Niton?
The three members of Niton have quite different musical paths, which have found a common thread in improvisation. Luca Xelius started as a programmer, keyboard/synth player, freelance sound engineer. He's also a member of Xelius Project (an electropop-wave oriented duo), he worked for more than a decade with several Italian dance producers (like Mephisto or Don Carlos) and now he works at the Laboratorio di Sperimentazione Sonora Nitön as engineer and sound designer. Enrico is a self taught musician, sound engineer, producer and DIY instruments builder. He started as a singer/songwriter and then moved in the territories of psychedelic music and sonic experimentation. His various musical ventures include Mr. Henry (solo project as a post-folk singer-songwriter), Menimals (esoteric psych drone noise group for which he was guitarist and producer), Downlouders (a group in which he played guitar), Lucha Libre (a post experimental duo). Zeno was classically trained, has dedicated himself to crossover projects (among others, with Bugge Wesseltoft, Michel Godard or Peter Kernel) and today often works in film or theatre music.
Enrico Mangione, you were part of bands like There Will Be Blood and Downlouders, not to mention quite a few collaborations you did. Please tell us more.
Enrico Mangione: Yes, I've been part of the Downlouders collective since 2009. Alongside the duo Lucha Libre, also Downlouders helped me get rid of the song structure and paved the way for my sonic research in Niton. This is music from the heart with friends I love. I actually have never been an official member of There Will Be Blood. I sang a song on stage with them a couple of times and took care of the guitar sound of their records. They're super nice guys and have been a pleasure for me. I love collaborating in projects and sharing the joy of music with other people, so whenever I can, I'm a happy man. 
Zeno Gabaglio, as a cellist you played on various projects like Gadamer, Francesca Lago, Rosa Rubea, Christadoro, Hannah Silva… tell us about those collaborations.
Zeno Gabaglio: It may sound rhetorical, but one of the deepest meanings I recognise in music-making is the possibility of people coming together, sharing creative gestures or poetic thoughts. If we add to this the fact that musically I am decidedly omnivorous, it can be understood by the many collaborations and heterogeneous projects I have taken part in.
You also have a solo album, 'Uno'?
Zeno Gabaglio: It is my first record, released in 2007. That work represents the affirmation of my detachment from the placenta of classical music. It's a collection of pieces for solo electric cello that suggested the future of my musical path. Since then, I have always preferred to engage in collaborations with other musicians, also for the reason I mentioned in the previous answer, but recently, I have been intrigued by the idea of returning to a solo format…
Luca Martegani, your name appears on many records, would you like to pick a few of the highlights?
Luca Martegani: I engineered, played, arranged so many songs in my career! I wrote, with Don Carlos as a producer, a cult Italian house track 'Alone' (for Irma records in 1991). With the Xelius Project I met Henning Schmitz, from Kraftwerk, and worked with him on our sound aesthetic. One of the last interesting works is 'Talk in a Bit' (by Hannah Silva, for Human Kind Records) where I played all the analog electronics improvising with Julian Sartorius and Zeno. I also worked with the Italian contemporary music composer Pietro Pirelli for many years. We researched together how to make music using Pinuccio Sciola and Giancarlo Sangregorio stone sculptures. I also took care of the sound installation for the exhibition Missoni, l'arte, il colore (Maga museum and London Textile Museum). I continue working on whatever project it involves experimentation on sounds and music.
Today we are premiering your performance that was recorded October 2, 2022 for the band's 10th anniversary. Did you do a lot of preparation for it?
The preparation took place on several levels. Firstly, the technical-instrumental one. Henry, for example, chose to use instruments that he had never used before. Another aspect of the preparation concerned the choice of disposition in the space, which is basically an industrial shed to achieve the ideal acoustic balance (the show has been amplified in "true quadraphonic" sound, the people were in the middle of the four speakers and could hear sounds all around them). We then worked on the proper musical framework, a kind of composition that left room for improvisation but also gave precise indications of interaction, arrangement, sonority and  in some cases  tonality and melodies. The last aspect was post-production. From an audio point of view, as the Laboratorio di Sperimentazione Sonora Nitön studio is just a few meters away, we were able to record the sounds with the highest quality, and then order and mix them. To this was integrated the video production. On the one hand in relation to the realistic images (with the director Ivan Vania, always seeking to show the origin of the sounds, which in certain cases is anything but obvious…) and on the other hand with the intervention of RO-M Roberto Mucchiut (the video artist with whom Niton often collaborates live) to modify some passages of the video in an even more psychedelic sense.
I really enjoyed 'Cemento 3D,' a re-imagined and 3D remixed version of 'Cemento'. It would be fantastic if you can share how you pick the idea. 'Maas' is in fact printed on a transparent flexi-disc that – with plastic welding – becomes packaging, while the cardboard disc placed inside has grooves that do not produce music. Very concept-based, very artful.
The idea of offering two different versions of the record 'Cemento' was born from the co-production of the two labels, Berlin-based Shameless Records and Swiss-based Pulver und Asche Records. Each label was able to offer its own version of 'Cemento'. Shameless' first pressed 6 tracks on 12-inch zero impact vinyl, 10 months later it was Pulver und Asche who printed the remaining track-single on flexi disc, also releasing a complete 3D remix of the record (a spatialisation work that was almost a re-creation, with a new perspective and a new interpretation of the elements of our music, adding new meanings to the parts of the composition). After this experience we are going to maintain and produce both versions – stereo and ambisonic – for all the next works. The decision to publish the single on a flexi disc with the packaging intentionally creating some confusion as to which is the real disc to listen to is due to the graphic designer Alfio Mazzei (already author of the packaging for previous Niton albums), who wanted to question himself and listeners on the meaning of physical recordings today: what is the content of a disc? In what perceptive form does it present itself to me? What kind of need binds me to the physical object, or to an increasingly liquid and impalpable music?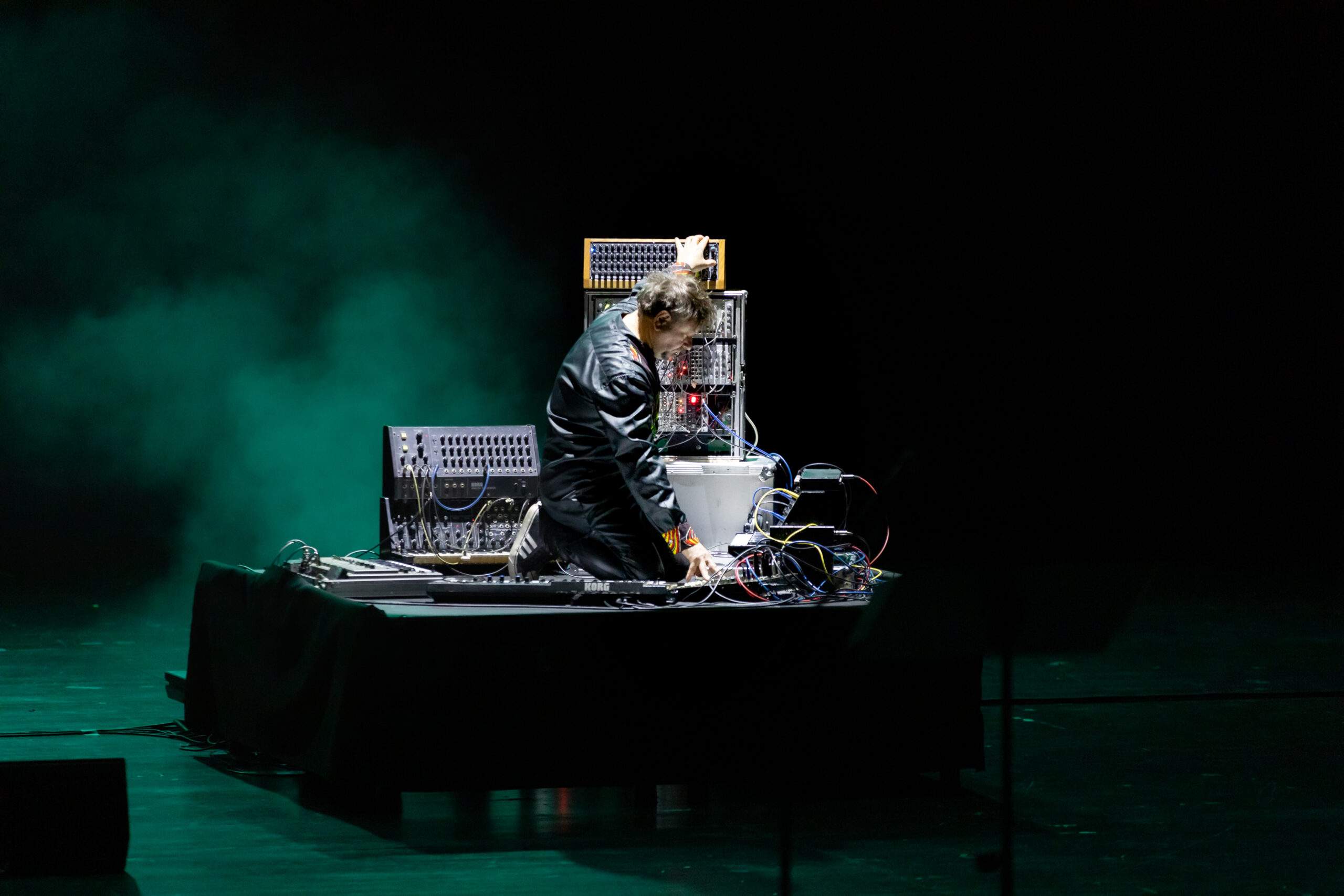 What are some of the main influences for you?
Deriving from very different subjective paths, the musical influences that gravitate around Niton are many and very diversified. They range from contemporary classical music to wave pop, from underground experimentalism to indie and lo-fi approaches. The trait that brings everything and everyone together, however, is the search for a listening experience that is neither habitual nor intellectualistic, but that emphasises a sensorial and material approach to sound perception. We like to think of music as a rain of dense sound matter that covers you and flows through you, changing you and giving you moments of authenticity.
"The beginning of the Niton experience originated from pure improvisation"
How do you usually approach music making?
The beginning of the Niton experience originated from pure improvisation. This is a character that we have maintained over the years, but not as an exclusive centre, but rather as an element that celebrates the uniqueness and extemporaneity of each performance. So we still improvise, but we have increasingly appreciated the possibility of adopting patterns of musical action. These can be formal structures, timbric organisation, tonal centres or melodic references. Over time we have learnt that the possibility of going in and out of pre-established formulas makes the music we make more dynamic, and the listening experience more organic.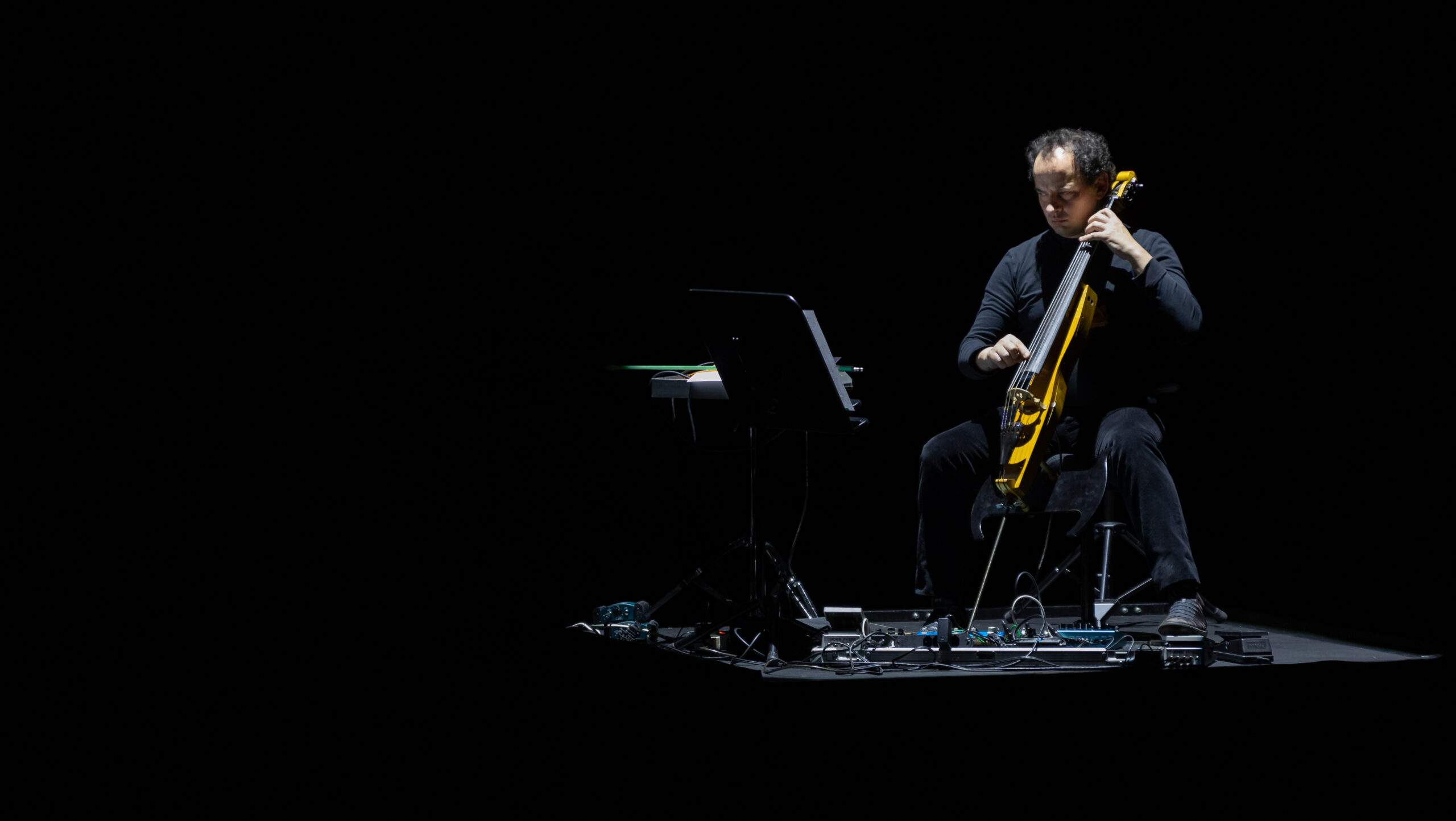 Let's get back to your beginning and the release of 'Self Titled,' how do you see the album now being more than a decade together?
There are elements in our debut record that we still find as fully our own, and distinctive. Such as some combinations of timbre, the great dynamic variety between tracks (or within the same track), the mixture of moments of pure timbric experimentation and melodic-harmonic moments in a traditional sense. In the meantime, the interaction between us three musicians evolved, let's remember that that recording was the first time we ever played together! And certainly our playing today is more articulate and layered, also in a sense of mutual stimulation and provocation.
Niton sees three different analog sounds converging together. Classical strings, pre-digital piano and instrumentation. Would you like to elaborate on that?
The fundamental characteristic of Niton, and one that we have deliberately maintained over the years, is precisely the way in which each musician generates his own sound. Luca exclusively uses analogue synthesizers and analog sequencers, Henry amplified objects or improperly used instruments, Zeno the electrified cello. From these three sources flows the overall sound, and it is curious that, despite the different starting points, it is sometimes difficult even for us to recognise who is the author of a particular sound.
How would you compare it to 'Tiresias'?
The 'Niton' record is essential, exploratory, and radical. 'Tiresias' is overwhelming, euphoric, and multifaceted.
What are some of the most important players that influenced your own style and what in particular did they employ in their playing that you liked?
Zeno: Among the cellists who have taken our instrument into new and fascinating territories, I like to remember the American David Darling for the poetry and serenity of his musical vision and the Dutchman Ernst Reijseger, for the vital energy and insatiable curiosity of his research. These two cellists are rather linked to the acoustic universe, while on the electric side I cannot find any particular examples to mention.
Enrico: I have many musical heroes, from Scott Walker to Frank Zappa, to Tom Waits, Edgar Varèse, John Butcher, Art Ensemble of Chicago, the Necks, Swans, … But I think that the deepest impact on me came from the people I played with during the last 20 years. A very big influence on me has been Alan Perini of Lucha Libre, with him I developed an approach to sound that I further expanded with Niton. Simone Massaron had a great influence on the way I improvise, sometimes when I play I still hear his voice in my head telling me good advice. Downlouders and all the friends who gravitated around the collective helped me to shape the musical taste and made me discover wonderful music. But probably my biggest influences nowadays are Zeno and Luca.
Luca: I started very young listening to prog rock, kraut rock, even before discovering electronics. Keith Emerson represented for me a great piano player in this area. About synth styles, I relate the major influences from Kraftwerk, Edgar Froese, Klaus Schulze, D.A.F., Cabaret Voltaire, Human League, Gary Numan, Krisma to many others from the late '70s to mid '80s. In the field of composition, language and formal structures, I admit a great fascination for the work of Karlheinz Stockhausen, Arvo Pärt, Luigi Nono and Peter Eötvös.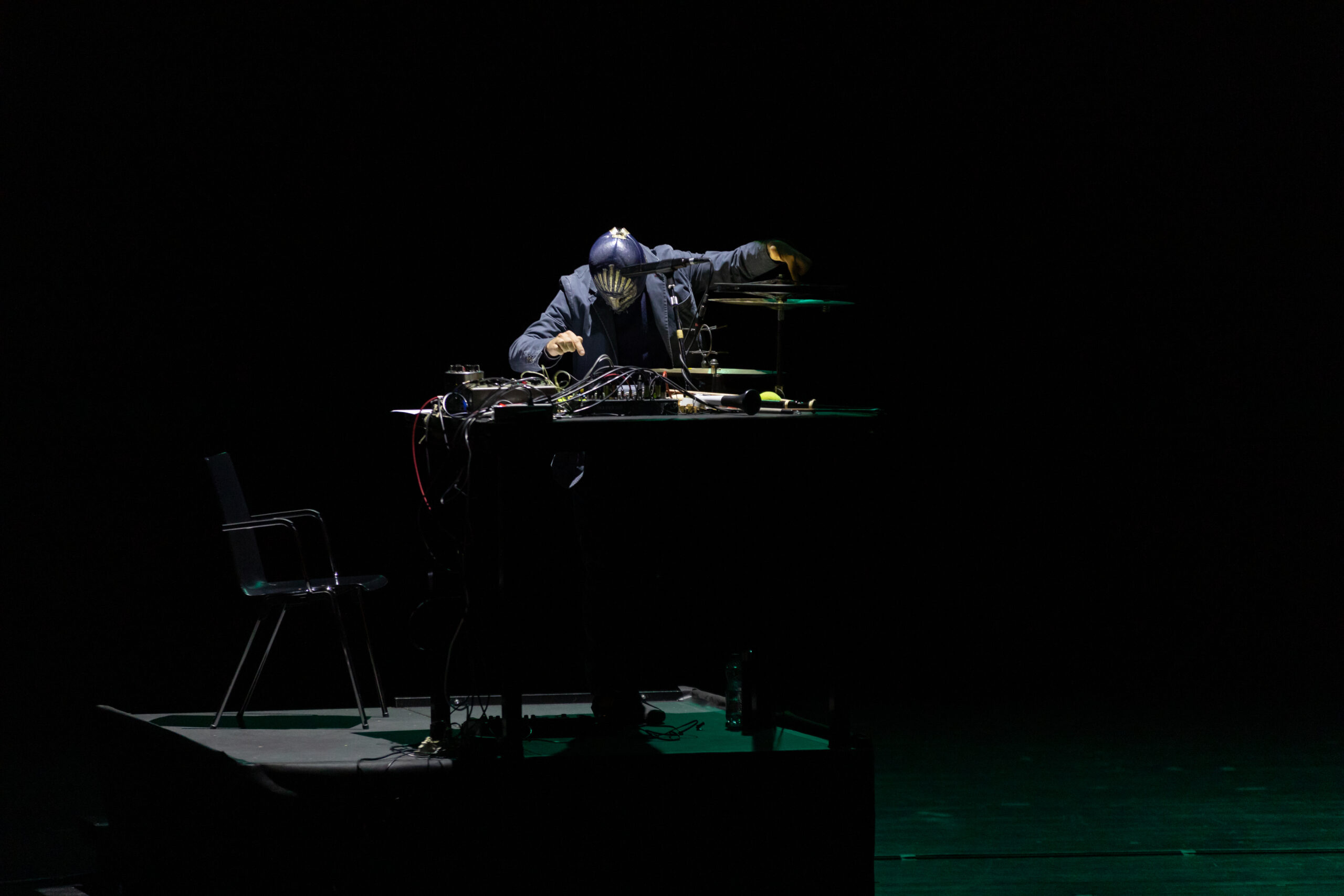 Do you often play live? Who are some of your personal favorite bands that you've had a chance to play with over the past few years?
We generally play about 20 concerts a year. But it is important to point out that these are practically always 20 new creations. We do not have a fixed repertoire that we take on tour, but each new concert is a concept developed for the occasion, often in a site-specific sense or in interaction with other forms of artistic expression (theatre, cinema, plastic arts, poetry,…). Among the musicians with whom we shared the stage, and who we particularly loved, we cannot fail to mention Hans-Joachim Roedelius, a veritable guru of experimental electronics, the volcanic Swiss drummer Béatrice Graf and the Scottish producer Alex Smoke, who has made an interesting evolution from pure DJ to an almost installation-like performer.
Do you have any active side-projects going on at this point?
We have no particular side-projects, other than the respective activities of each of us, between recording studios and composing music for films, radio and theatre. Although Enrico is actually hatching a desire to return to the Mr. Henry project, to celebrate its 20th anniversary. It would seem that several new songs are on the way by the end of the year…
What are some future plans?
The tenth year of Niton's activity made us want to produce a new work, as a sort of intermediate assessment, in a very different way and with much different content than we have done so far. At the end of the 10th year we should in fact be able to release, again on Shameless Records, an album with ten new pieces, each created and shared with a guest invited for the purpose.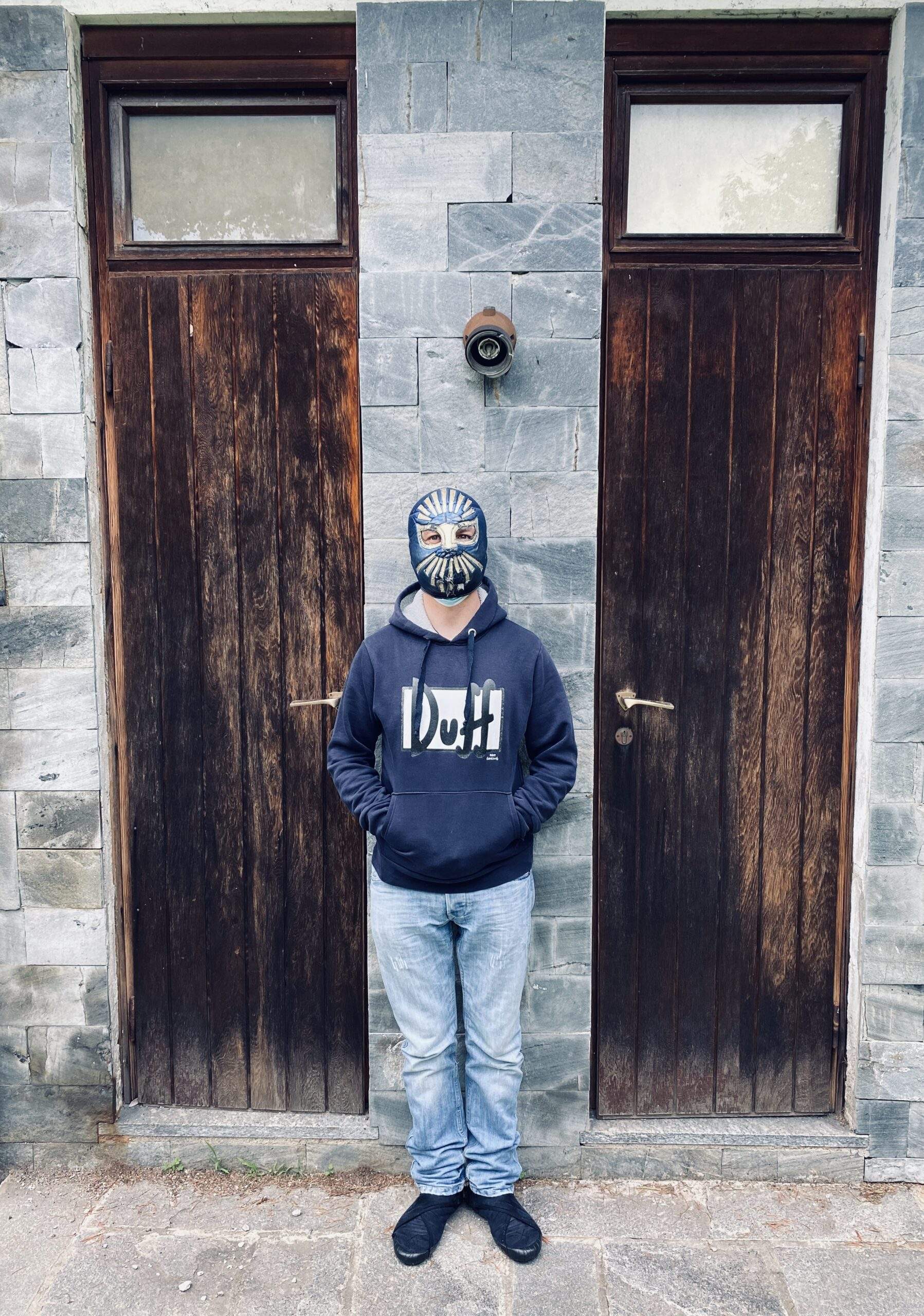 Let's end this interview with some of your favourite albums. Have you found something new lately you would like to recommend to our readers?
Zeno: I really liked the recent disc 'Bivouac' by Swiss cellist Sara Oswald. Extremely inventive but at the same time very coherent.
Luca: 'Elemente' by Qluster is the most spinned disc on my turntable, in the last months.
Henry: Uh it is a very long list, lots of good stuff out there! But lately I'm listening a lot to 'Mondays at The Enfield Tennis Academy' by Jeff Parker; 'Extended Play' by Tomaga; 'Gold' by Alabaster De Plume; 'Live from Chicago' by Circuit Des Yeux and 'r/f' by Jens Pauly.
Klemen Breznikar
---
Headline photo: Giuliana Altamura
Niton Official Website / Facebook / Instagram
Pulver und Asche Official Website / Facebook / Bandcamp / YouTube
'Cemento 3D' by Niton | A re-imagined and 3D remixed version of 'Cemento'