Pegasus | Interview | Obscure 70s killer hard rock from Baltimore
Pegasus were a fantastic short-lived hard rock band formed in Baltimore playing Blue Cheer / Black Sabbath inspired riffs that only recorded a sole self-released single in 1972.
---
The band went to Bradley Recording Studio and got out with two recorded tracks that they self-released in a quantity of 1000 copies. The first 500 had mixed up A and B side labels. 'The Sorcerer' and 'Ready To Rave' are just a short slice of a band that makes you wonder what would happen if they would record a whole album. I guess we will never know, but thanks to Lance Barresi who found a member of the Pegasus we can now hear them on the already legendary heavy psych compilation 'Brown Acid'.
Members of the band were:
Al Adelman (lguitar)
Bob Sexton (bass)
Fred Tarr (guitar)
Jeff Tarr (drums)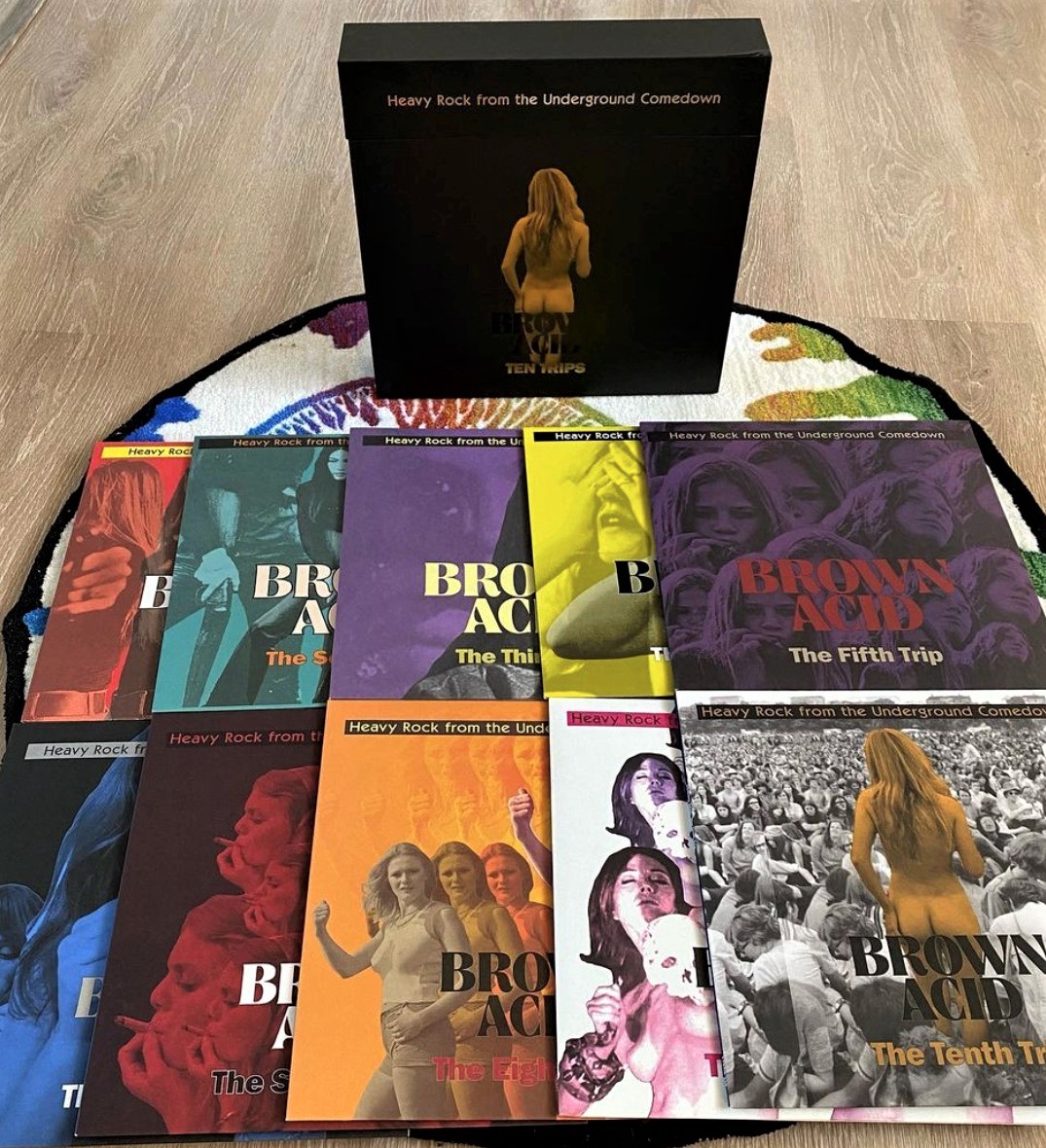 "I followed bands that were very loud"
Where and when did you grow up? Was music a big part of your family life? Did the local music scene influence you or inspire you to play music?
Fred Tarr: I have to say that I was fortunate enough to have been born January 10, 1953. A great time to be a kid with all of the diversity in American society in the early years. Growing up in the state of Maryland was also a big plus because we were exposed to early rock, country, Motown and classical music being located on the central east coast.
Well it's quite an interesting situation concerning that subject. My Dad whom I consider to be my #1 hero in my world was an upright bass player and followed the classic country music genre. He is also an accomplished guitarist with a very well rounded knowledge of electronics. Played with well known artists of the day like Patsy Cline. He probably does not realize just how much his past influenced my brother Jeff and I. Everyone should be so lucky. My mom was supportive as well but had no musical inclinations. They both realized that music to us was much more than a passing fad or hobby. In fact, it became an obsession for my brother and I.
Not really. I loved listening, but as a kid the bomb that hit me did not happen until that day in February 1964 that changed my life forever. I have to say that when The Beatles appeared on the Ed Sullivan Show almost everyone we know changed. Almost as though a spaceship landed here in America. To this very day I cannot really explain how powerful The Beatles were to my generation. The effect they had on not only music, but every part of my generation's social day to day existence changed. Remembering that being hit by such a bombshell at only 10 years old it was more than I can explain. Not just an event for me but it became a reason for living itself. It made me at such a young age realize just how powerful music could be to the world.
When did you begin playing music? What was your first instrument? Who were your major influences?
I cannot of course remember the exact day, but I knew that the very next Christmas my brother and I asked for instruments. With no reasoning whatsoever I decided on a guitar and my brother a snare drum I believe. After hearing that the fab four did not read music or take lessons we set out to figure it out ourselves.
My first guitar was a Les Paul knockoff sold by Montgomery Ward. The brand name was Airline. I don't remember much about it, but I do remember that my Dad made my first amplifier for me out of a radio. He could do things like that. He could have given Marshall a little competition if he had the time.
Well obviously The Beatles, The Rolling Stones, The Troggs, The Amboy Dukes, The Who and an obscure trio named Blue Cheer. Basically I followed bands that were very loud. Black Sabbath for some reason brought a lot of creativity to my early songwriting.
What bands were you a member of prior to the formation of Pegasus?
My brother and I crawled along with some neighborhood friends trying to find the elusive magic of the music world. We were not really parts of other bands. We focused on our own journey. Unknown efforts remain nameless to me but all were fun and educational. Playing at a lot of parties and such.
Can you elaborate the formation of Pegasus?
With my friendships in high school I teamed up with a multi-talented musician named Bob Sexton. Bob, my brother Jeff, and I experimented with original music we could add to our shows. We had so much fun doing this and decided to have a go at recording some of the songs that our fans liked. During this time period the U.S. was in Vietnam and a lot of the national bands were writing about political unrest. We did not. We wrote about anything but that and besides this band got us girls. [Laughs] Through time the band name Pegasus was our band name.
When and where did Pegasus play their first gig? Do you remember the first song the band played? How was the band accepted by the audience?
The first gig was hilarious. We played at a patient and family gathering at a Mental Institution in Sykesville, Maryland. The audience was crazy to say the least and we were all crazy by the end of the night. We were now professionals because we got paid actual money. We had too much fun.
I cannot swear to it, but I think it was 'Sunshine Of Your Love' by Cream.
They were literally "crazy" about us.
What sort of venues did Pegasus play early on? Where were they located?
Well, early on we were all too young to play clubs or bars so we opted to do parties and teen dances. Once we were hired (because we were so loud) to play for a new arcade that was opening across the street from a yearly carnival. The idea was to be so loud that we would attract attention to the arcade. It worked. In our area high schools and fire hall teen dances were the best.
We played all over the State.
How did you decide to use the name "Pegasus?"
Honestly I do not recall why we used the name Pegasus, but it must have been a good choice because in current times our name has been used countless times. We could probably have made a living in copyright infringement legal battles. It also sticks in people's minds having a winged horse as your logo.
"We kind of used the Black Sabbath method of songwriting"
What influenced the band's sound?
We were all into loud and heavy music. We kind of used the Black Sabbath method of songwriting. I would come up with some loud guitar thing and then my brother would come up with drums for it and so forth. Bob was the lyric guy.
Tell us about 'The Sorcerer', which was featured on 'Brown Acid: The Seventh Trip (Heavy Rock From The Underground Comedown)'?
All I can recall is that I came up with this deadly loud guitar part and the rest of the guys fell right into it.
Where did you record it? What kind of equipment did you use and who was the producer? How many hours did you spend in the studio?
I saw an article in a Baltimore newspaper featuring a local studio that was gaining in popularity. The artists that were recording there were very pop-ish. The owner Joe Bradley said he would love to try a very heavy band so off we went to Bradley Recording.
Producer? What is that? We were all so green we had no idea? We lugged our gear up a flight of stairs and started setting up in this environment that could have been Mars for all we knew. I was using a 1967 Les Paul Deluxe; 1 Marshall 4×12 cabinet with (this is the honest truth) a Sunn P.A. amp head. The sound I got with it was incredible. Not knowing this at the time but Jimi Hendrix and Leslie West both loved those amps. Our bass played by Bob was a Fender and went DI. My brother had a great kit. I think they were blue Vistalites by Ludwig. The lead guitar Al was playing a Firebird through a Marshall half stack.
We would have been done with both songs in an hour, but our wonderful drum roadie forgot to pack my brother's cymbals and they ran all over trying to rent some. It would have been much faster to just go home and get the originals.
What about the B side of the 1972 single 45, 'Ready To Rave'?
It was the same story with the B side. I wrote the guitar part and everyone fell into the same pit.
You self-released it, how many copies did you press?
We were all happy with the session given our "greenness" however in hindsight we should have worked on a better vocal mix. Joe was such a great guy that he didn't even charge us for all of that wasted time for the cymbal quest. We had 1000 copies pressed. Oh yeah, the first 500 had mixed up A and B side labels. We got those for free.
Did you send the single to any radios and dj's? Did you sell them at shows?
No. Unfortunately I got hit with a lucky draft board lottery number so my focus went nuts.
No. The times they are a-changin'.
What was the scene in your town and what other bands did you share stages with?
The scene in my town was going to a disco, so I was becoming very depressed about writing and playing at the time. We did not play with any other bands during the Pegasus days.
How did Lance Barresi find you and how happy are you to be featured on this fantastic series?
It is my understanding that he heard it being played in a nightclub in LA and tracked me down through the internet. It's really great to have those early efforts recognized as contributions to the genre we were so involved with. I applaud his work in respecting the worker bees.
Is there anything left in the vault?
No, not the Pegasus vault.
What happened after the band stopped? Were you still in touch with other members? Is any member still involved with the music?
I am not very proud to admit this, but girl problems developed in the band and I changed the name because of the post draft issue. We did one gig as "Uncle Sam's Disappointment." I then took my interest in live sound production to a pro level.
I only remained in touch with my brother.
Not to my knowledge.
Looking back, what was the highlight of your time in the band?
The Pegasus years were so much fun and laid the groundwork for my future as a pro sound engineer.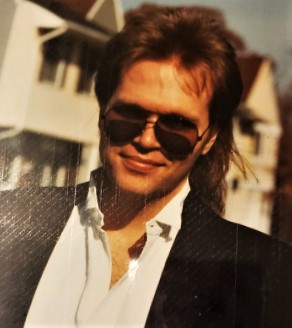 Thank you for taking your time. Last word is yours.
Well it's kind of funny that now that I am retired I've gone back to songwriting and playing in a Black Sabbath / Ozzy Tribute band. What a planet we are on!
Klemen Breznikar
---
Permanent Records Official Website / Facebook / Instagram / Twitter / Bandcamp
RidingEasy Records Official Website / Facebook / Instagram / Twitter / Bandcamp / Tik Tok / YouTube
Brown Acid | Permanent Records & RidingEasy Records | Endless Trip For Stoner Freaks