Pefkin | Interview | "Landscape and natural world"
Pefkin is the alter ego of Gayle Brogan, Ayrshire-based creator of slowly-unfolding, ritualistic hymnals that draw heavily on the landscape and natural world.
---
Pefkin emerged after the retro-futuristic psych / electronic duo Electroscope went into hibernation in 2000. Her first solo show was supporting Pram in spring of that year. Influenced by Nico, Hood, Movietone and Syd Barrett, she created a fragmentary, more stripped-down version of Electroscope's bedroom psychedelia but retreated from live performance in 2001. Pefkin has released over 10 albums on labels such as Morc, Wild Silence, Reverb Worship, Digitalis, Pseudoarcana and Siren Wire as well as several sold-out lathe cuts on Sonido Polifonico.
I've been really enjoying your latest split LP with Roxane Métayer on Morc Records, what can you tell us about the songs?
Gayle Brogan: Both songs focus on the moon. 'The Lunar Pull' is about tidal zones, the area that is neither land nor water. 'Moondrift' is about recumbent stone circles in North East Scotland, all of which align to the major southern moonset. Both use violin, vocals and electronics, with 'Moondrift' also using heavily-manipulated chime bars and a unique hand-made sculpture by Orkney-based artist Fiona Sanderson.
Pefkin is a project that started more than a decade ago, how did you two meet and what led you to start working together under this moniker?
Pefkin is just me, Gayle Brogan. I occasionally have guest performers on records, mainly John Cavanagh who I am in Electroscope with. I started Pefkin back in 2000, writing and recording occasionally up til about 2014. I've been much more active in recent years, including playing live which I'd previously avoided due to an enormous lack of confidence in that area.
You originally were part of Electroscope, with John Cavanagh. I would love it if you can share some words about it.
John Cavanagh and I started Electroscope accidentally in 1996 when we were testing an early 1960s reel-to-reel tape recorder, and somehow managed to write our first tune together. We issued a cassette ourselves, and then were asked to do two singles and 2 LPs with Wurlitzer Jukebox, as well as a bunch of other releases on Earworm, Rocket Racer et cetera. We played live a few times but these was pre-loop pedals or laptops, so it was really challenging trying to recreate our sound live. I started recording and writing alone towards the end of 1999, and that is when Pefkin was born.
What about Adventures In Stereo?
I was in Jim Beattie's Adventures in Stereo live band for about 7 months, playing guitar and keyboards. There is a long-lost video of me miming guitar on Scottish TV dressed in sunglasses and a turquoise anorak!
You were active for several years in The Delgados. Tell us about that.
In about 1996 – 1997 I played violin live with the Delgados, as well as guesting on their first album. This was also the first time I played in Europe, at a festival in France, and played in a Peel session.
"I get a lot of ideas for what I want to write about from reading books"
What's your creative process in Pefkin like?
I get a lot of ideas for what I want to write about from reading books so I take copious amounts of notes. Sometimes that can inform a full release and sometimes I come back to things I wrote down maybe 5 years ago. Musically I tend to have a sound or instrument I really feel drawn to using so I'll start with that and build a drone around it or from it. At that point I tend to move into procrastination mode for maybe a full day or a few hours, during which I might go for a walk or go and do something else, but I'm always continuing to think about the track I'm working on. I find that I work really quickly once I return to it. Sometimes I get an idea from my rehearsals for playing live but I don't do that frequently.
The amount of material you released is staggering, where do you get the constant flow of inspiration?
From books, from the landscape around me, from people that are important to me, from other artists I listen to, from singing around the house or when out for a walk.
Do you give a lot of thought to the visual aspects that represent the project?
I do but I'm really unskilled in visual art so I like to work with others to try and realise what I want. I've worked extensively with my friend Mark Burnett who is a graphic designer on several projects and promo photos.
Would you like to talk about your latest album, 'Celestial Navigations,' its concept, recording process et cetera?
I was invited to play at a festival in 2018 on the tiny island of Papa Westray in the Orkney Isles. I was given a theme of islanders as future pioneers of far and distant planets so I decided to take the arctic explorations of Orkney-born John Rae as my starting point. I wrote about navigation using sextants, the extinct Eskimo Curlew, Inuit creation myths and the aurora borealis. The final track (Aurora Borealis) was based around a unique sculpture that I was given on loan by the artist Fiona Sanderson who I met on Orkney, made from clock chimes and a hand-thrown copper bowl. I wrote most of the tracks except that one for playing live and then recorded them once I'd played the festival, which was quite a different process for me.
Are you working on your next one? Can you reveal something?
I have released another album since then called 'The Land is a Sea in Waiting,' inspired by those lines from a poem by Matthew Hollis. It's a much more minimal sound palette than 'Celestial Navigations', using just violin, electronics / synths and voice. I have two further albums awaiting release, one on Newcastle-based label Muzamuza and a 10" on Sonido Polifonico. I am currently working on a collaboration with Jonathan Sharp (Heartwood Institute).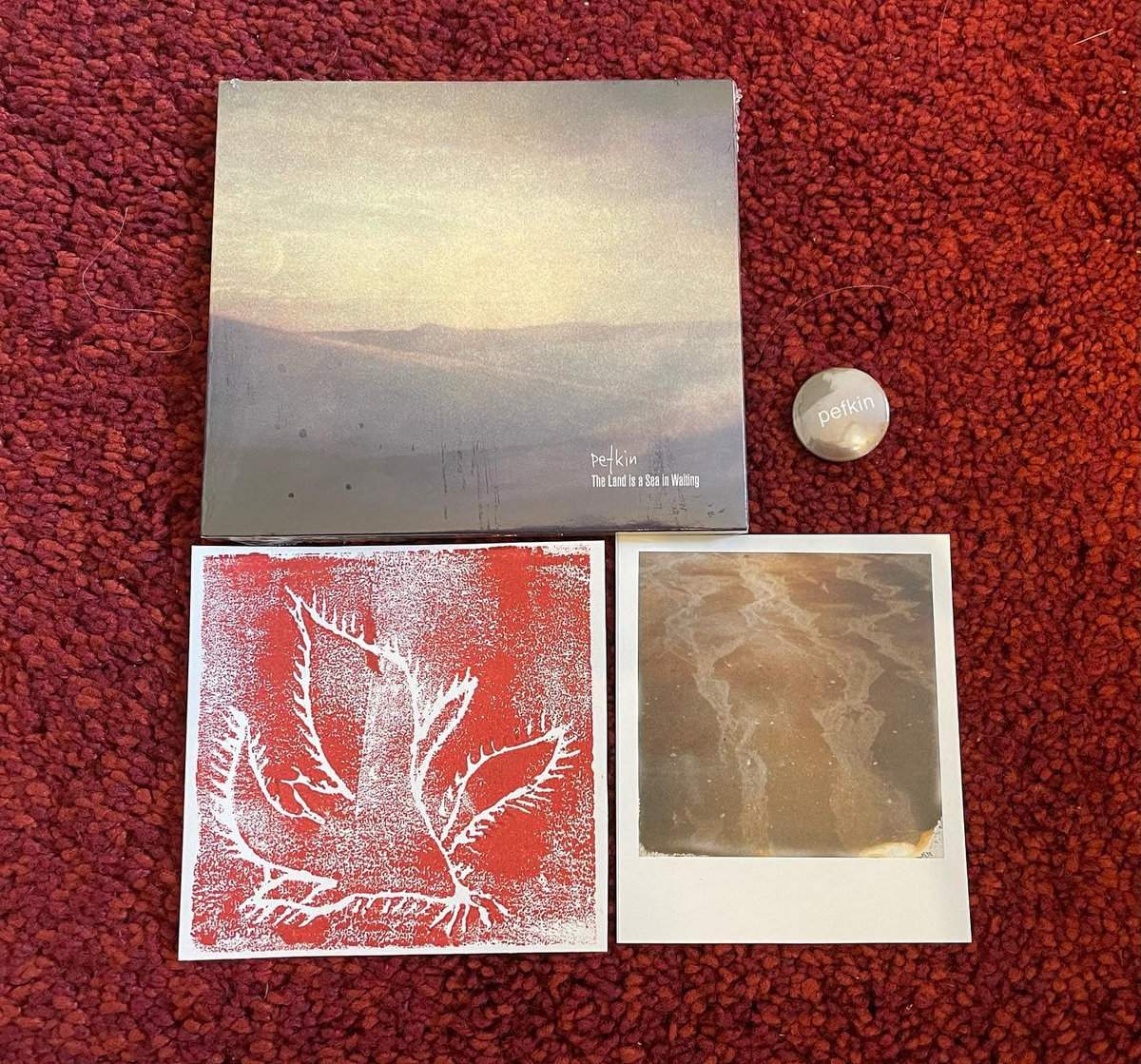 I would love it if you can tell us about Meadowsilver.
Meadowsilver is a lovely project I am involved in with Grey Malkin of Widow's Weeds and Stephen Stannard of Rowan Amber Mill. It's electric psych-folk and I sing and play violin / synth. We've released two albums so far.
While going through Discogs I found that you have played on many records, would you like to mention all the projects you were part of in one way or another and on that note, what are some that are very close to your heart?
I am one half of Burd Ellen which is far and away my favourite collaborative project and we have just released our new album 'A Tarot of the Green Woods'. I've also played on records by Hefner, Screech Owls, United Bible Studies, Old Million Eye, Trappist Afterland, Delphine Dora and more I am definitely forgetting right now! I composed some songs in Italian for United Bible Studies and sang on those, which is the only time I have ever used my degree in Italian since graduating!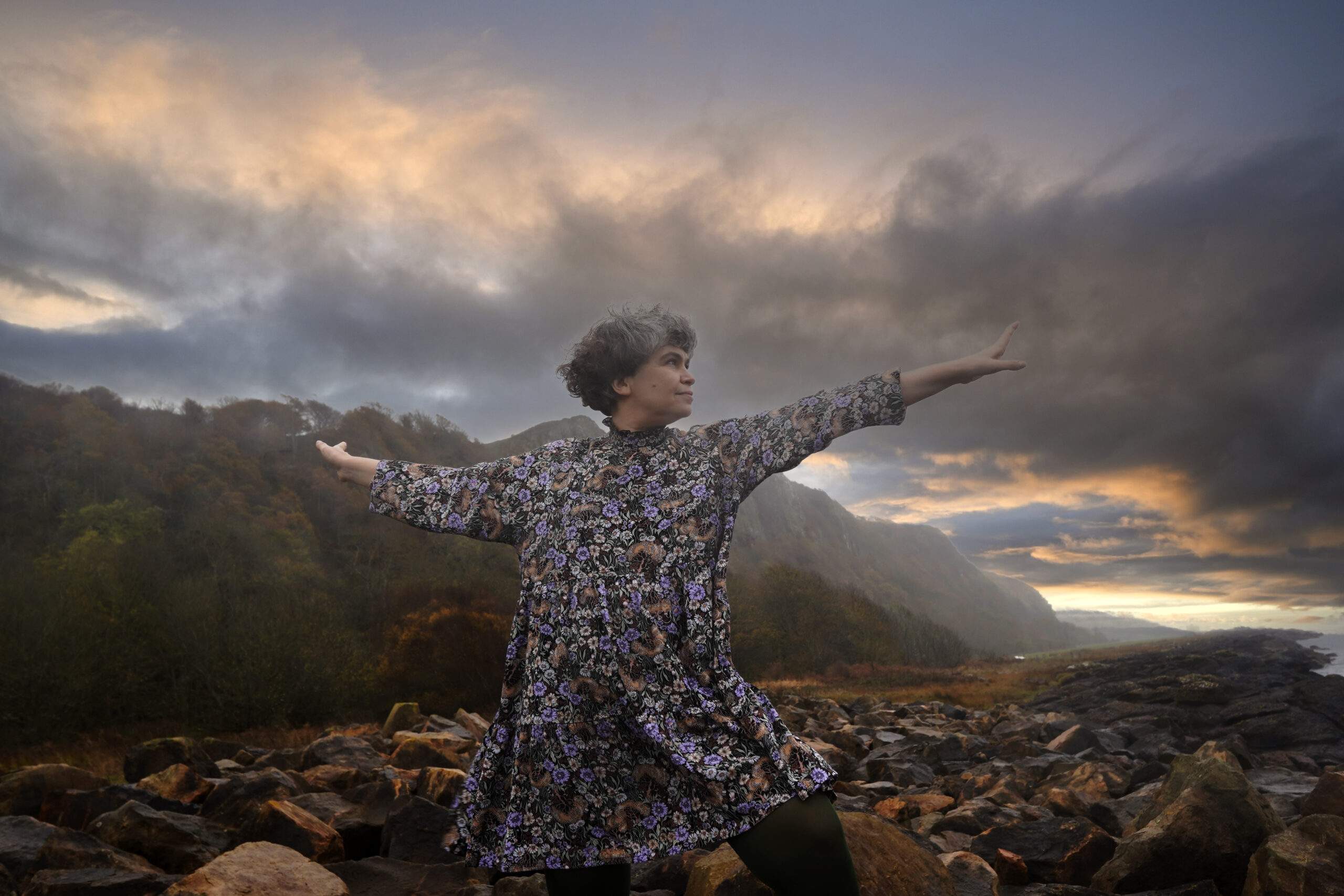 Let's end this interview with some of your favourite albums. Have you found something new lately you would like to recommend to our readers?
I can highly recommend Angeline Morrison's new album. I've also been listening a lot to albums by Erlend Apneseth, Anna Linardou, and listening through the back catalogue of the wonderful Penelope Trappes after supporting her in Sheffield.
Klemen Breznikar
---
Pefkin Official Website / Facebook / Instagram / Twitter / Bandcamp / YouTube
Morc Official Website / Facebook / Instagram / Twitter / Bandcamp
'Moondrift' by Pefkin | Pefkin / Roxane Métayer Split Album
United Bible Studies interview
Trappist Afterland interview with Adam Cole