'Les Trois Amis de l'hiver' by Li Jianhong & Wen Zhiyong & Deng Boyu | Album Premiere
Exclusive album premiere of 'Les Trois Amis de l'hiver' by Li Jianhong & Wen Zhiyong & Deng Boyu, out February 3rd, 2023 via WV Sorcerer Productions.
---
One year ago, in the midst of the epidemic and the lockdown in Beijing, the trio had the chance to record this unforgettable night. Three musicians who have never stopped exploring their respective fields, made this improvised music encounter and went to a new horizon with us, at the now-closed 24D venue in the winter of 2021.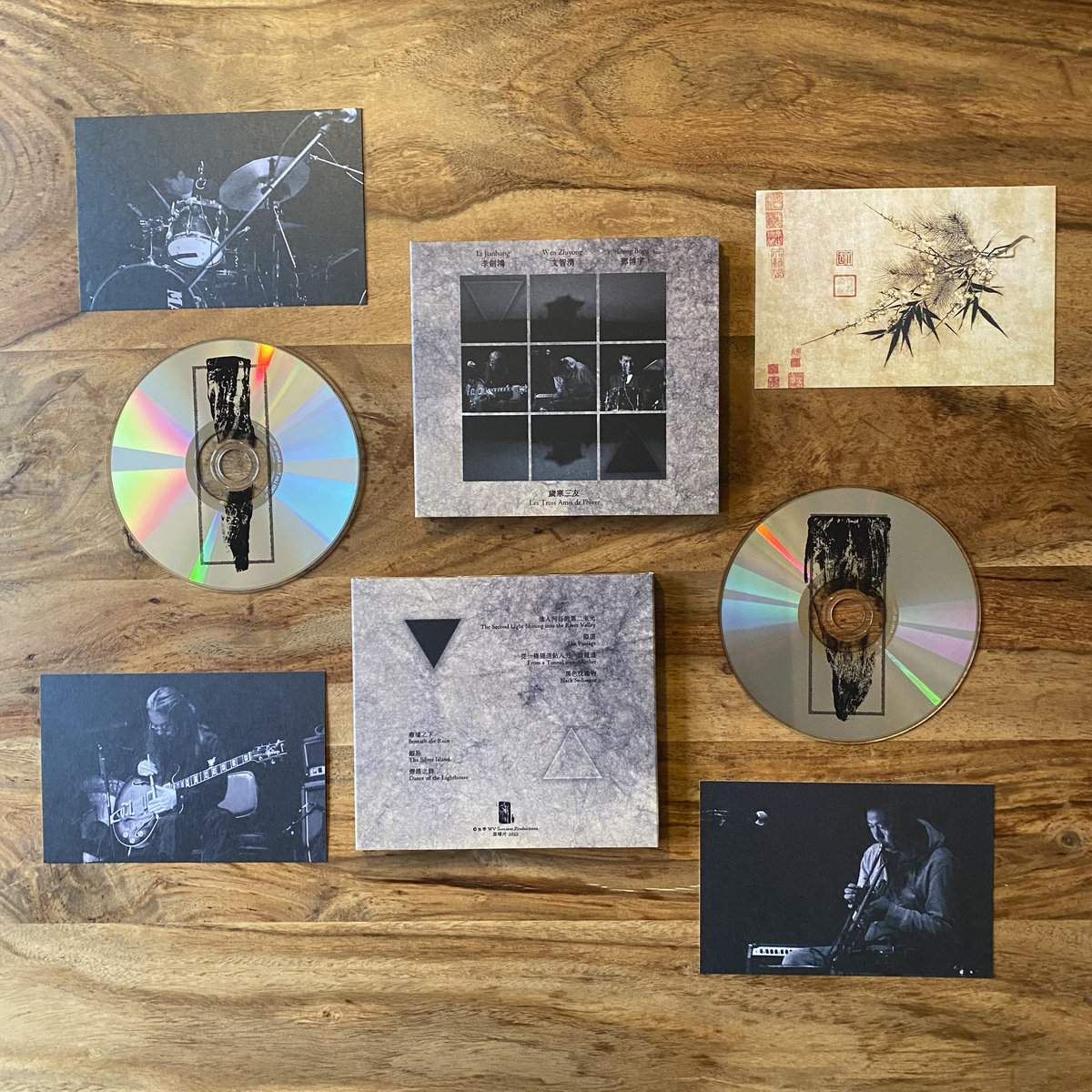 'Les Trois Amis de l'hiver (Three Friends of Winter)' refers to the three species of plants: pine, bamboo, and plum, which are named after their ability to remain vigorous during the winter months. It is also a symbol of noble character in traditional Chinese culture. In this live collaboration, the three musicians presented their musical "skills" as well as their tacit understanding. Subtle rhythms and sound effects, undulating atmospheres and emotions were interspersed throughout the performance. With vitality and imagination flowing incessantly, from a tunnel into another, into the light of the ruins.
In between the different instruments and the balanced/unbalanced dynamics, in addition to the "Less is More" part, there is a rich interplay of sound. The eastern aura emerges just right, but not overwhelming. Beyond these "deft" passages, there is a deep and vast gaze, from a monolith on black earth, floating and slowly breaking into pieces after millions of years of stillness, merging into the Milky Way.
The recording is mixed by Deng Boyu and carefully mastered by Thomas Stadnicki in Belgium. We have chosen this double CD format instead of vinyl, to preserve and capture the full length of the performance. In a night of free improvisation, noise, and psychedelic music, the illusion and the reality, the past and the future meet here.
It's been too long since I've been the comforting throes of noise guitar demigod Li Jianhong – a cosmic journey each and every time. But to have drummer Deng Boyu and trumpeter/sound artist Wen Zhiyong on hand was the (double) cherry on top. A beautiful improvisational symphony of musical dissonance – as high-pitched guitar shockwaves clashed and merged with droning trumpet and sax (Wen Zhiyong utilized what I believed to be a digital vape-sized sax) and pummeling yet graceful free jazz drums. Describing it is pretty useless but I was nevertheless enraptured for the entirety of the almost hour-long performance.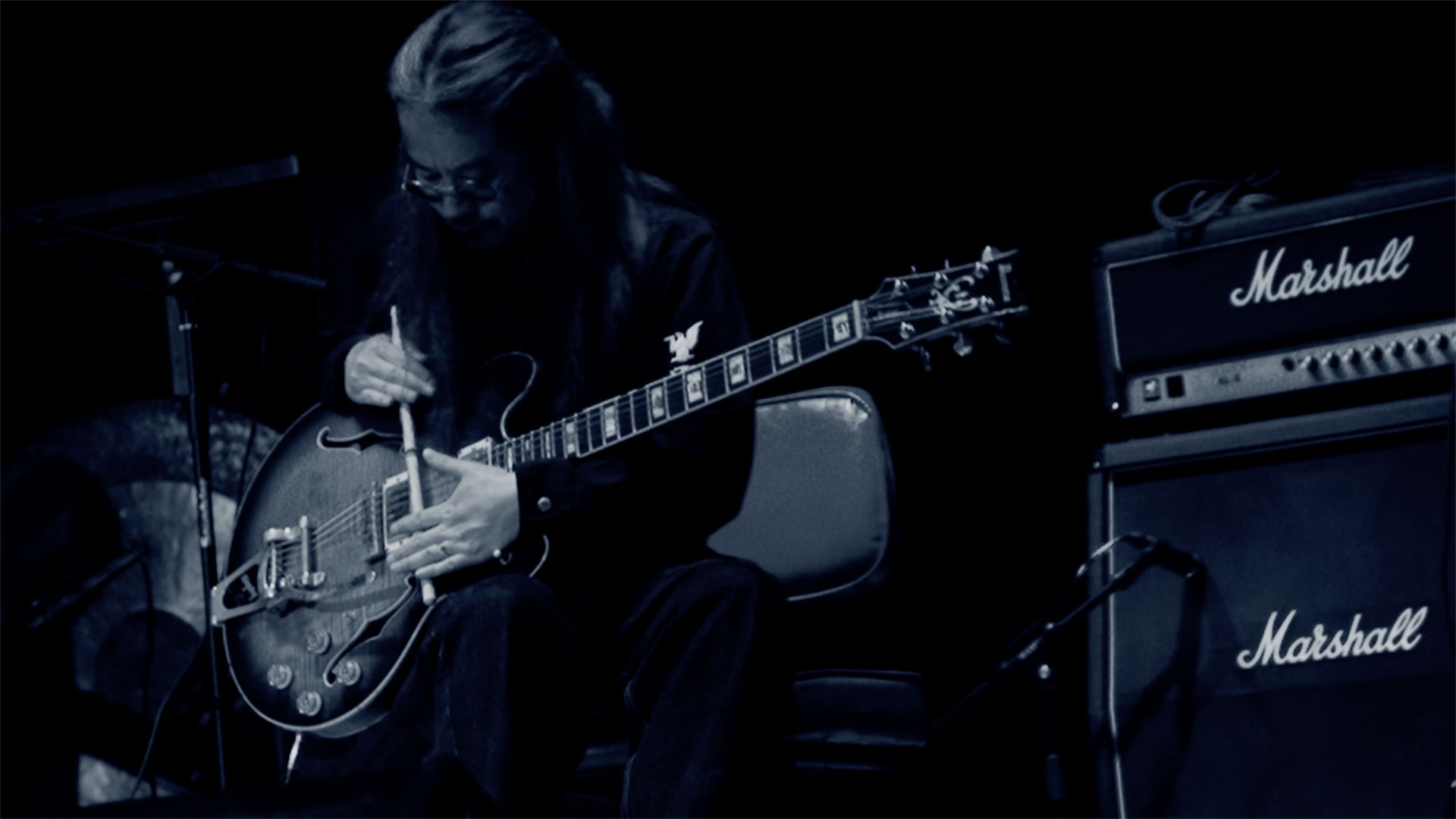 Li Jianhong
He has been an active noise/improvisation musician in China since the late 1990s. In addition to his solo projects, he has also played in groups such as VagusNerve, Mind Fiber, and D!O!D!O!D!. Li Jianhong's music is mainly guitar improvisation ranging between noise and psychedelic music. In 2008 he started to develop a new direction under the name of "environmental improvisation," then in 2011 he released a series of the albums 'Twelve Moods,' 'Empty Mountain' and 'Here Is It'. He has more than 50 releases including solo albums, collaborative works, and compilations, from labels such as P.S.F., Utech, Archive, WV Sorcerer, Dusty Ballz, and Ramble Records from all over the world.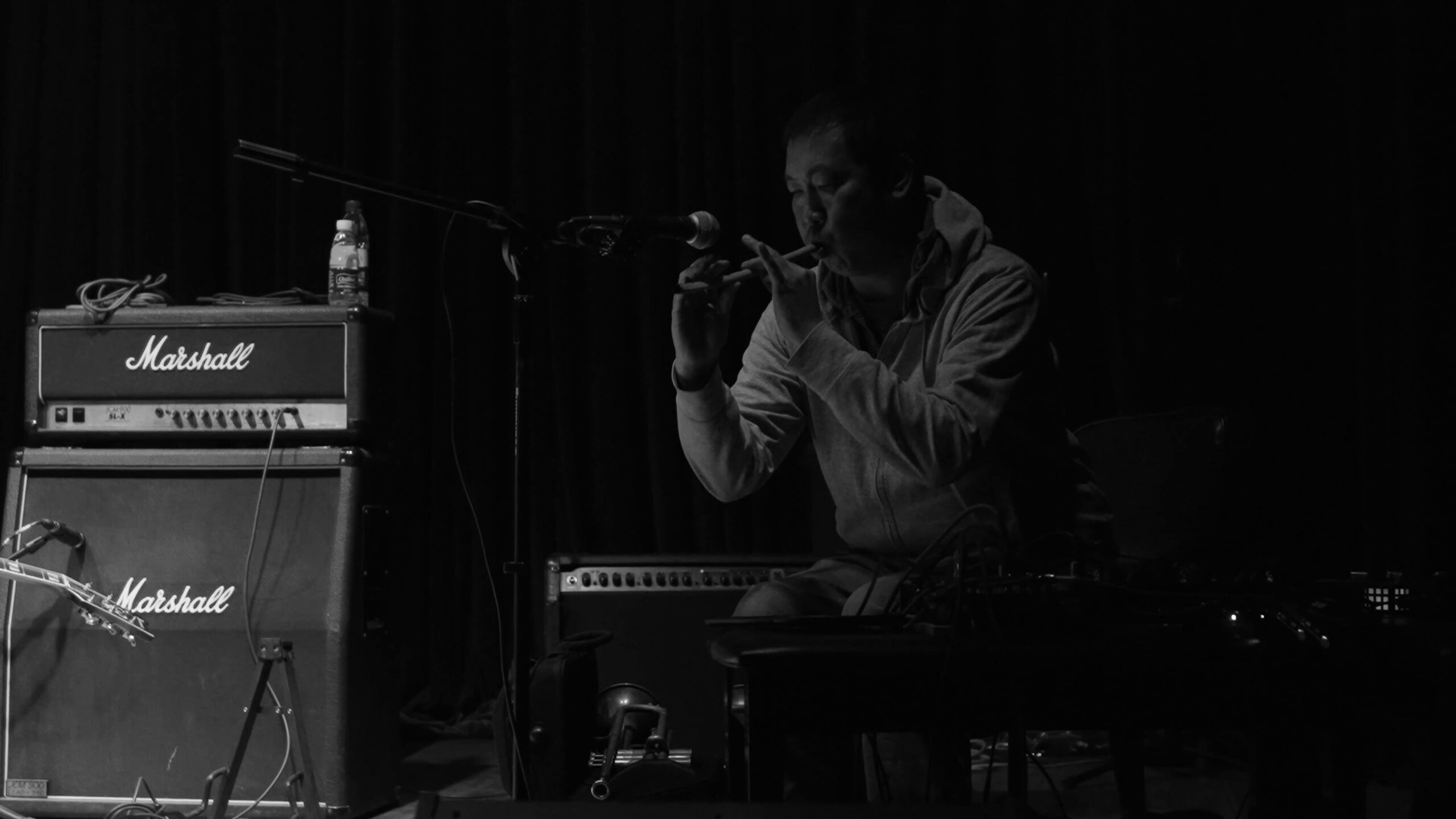 Wen Zhiyong
Born in 1973, trumpeter, composer, and producer. Studied with Ji Ruikai, Adolf Holler, Kurt Weiss, and Alex Sipiagin. Active since the early 1990s, he played classical and jazz music in several orchestras and bands, such as: Beijing Symphony Orchestra and Red Hand Quintet. Also released numerous ambient music albums with Dou Wei, in the Bu Yi Ding band, Chao Jian duo et cetera.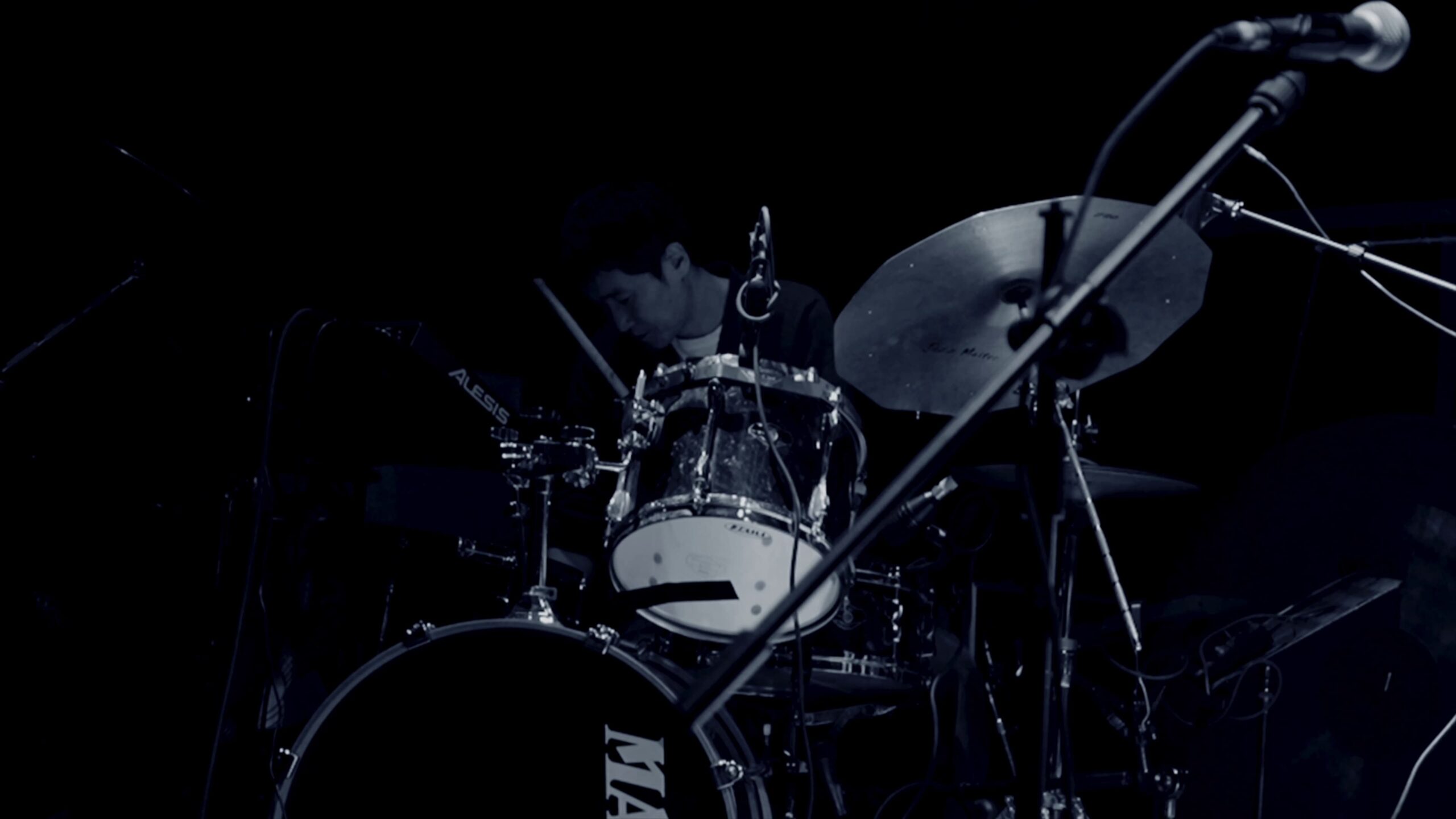 Deng Boyu
Originally from Inner Mongolia, drummer Deng Boyu's work covers a wide range of different styles including rock, jazz, noise, and free improvisation. Since the late 1990s, Deng Boyu has been active in the Chinese music underground, participating in numerous bands and projects, notably Dawanggang, Wu Tiao Ren, Yerboli, and Hai Qing. As an improviser, Deng Boyu has performed with musicians both in and out of China, including Xiao He, Wu Na, Mamer, Lao Dan, Lee Ranaldo, Marc Ribot, Akira Sakata, Sabu Toyozumi, Shinpei Ruike, Theresa Wong, Steven Buchanan, Masayo Koketsu, and Federico Casagrande. Boyu is also a member of the bands Red Scarf and TuTu Duo. Released albums from the label such as Old Heaven Books, Badhead, Dusty Ballz, Nobusiness, and Café Oto.
---
Li Jianhong Facebook / Instagram
Deng Boyu Instagram
WV Sorcerer Productions Facebook / Instagram / Twitter / Bandcamp