'I did it all for you' by Jesse Murray | Album Premiere
Exclusive album premiere of 'I did it all for you' by Calgary, AB-based musician Jesse Murray, out January 27th, 2023.
---
With the help of collaborator, multi-instrumentalist, and sound engineer Emre Cords (AC/DC, Jimmy Page, Daniel Lanois, The Tragically Hip), 'I did it all for you' showcases Murray's diverse artistic repertoire, from anthemic folk rock cuts like 'Mermaid's Song' to tear-jerking love songs including 'Izzy' and the album's title track, to even psychedelic rock on 'The Tyger'. The connecting thread through each of these nine tracks is the imprint of Murray's lived experiences, from his lifelong love of classic literature in the Poe-referencing 'A Dream Within A Dream' to his French-Canadian upbringing with the use of multi-lingual (English/French/Spanish) lyrics on several tracks.
A meditation on his lifelong passion for classical art, bilingual upbringing, and desire to creatively experiment, I did it all for you is unabashedly unafraid to answer the question: "Who is Jesse Murray?" A lot to ask in just nine tracks, but the vibrant sonic worlds Murray's debut album invites listeners to experience are sure to make for a truly unique listen that only he could concoct.
Even at a young age, between listening to the works of great classical composers and singer-songwriters, Murray found himself enthralled by classic literature, whisked away to whole new worlds through the poems and stories of Edgar Allen Poe, William Blake and more. It's in part that interplay between language and sound which makes Murray's music so distinct, with his upcoming debut album, 'I did it all for you,' as exactly proof of that.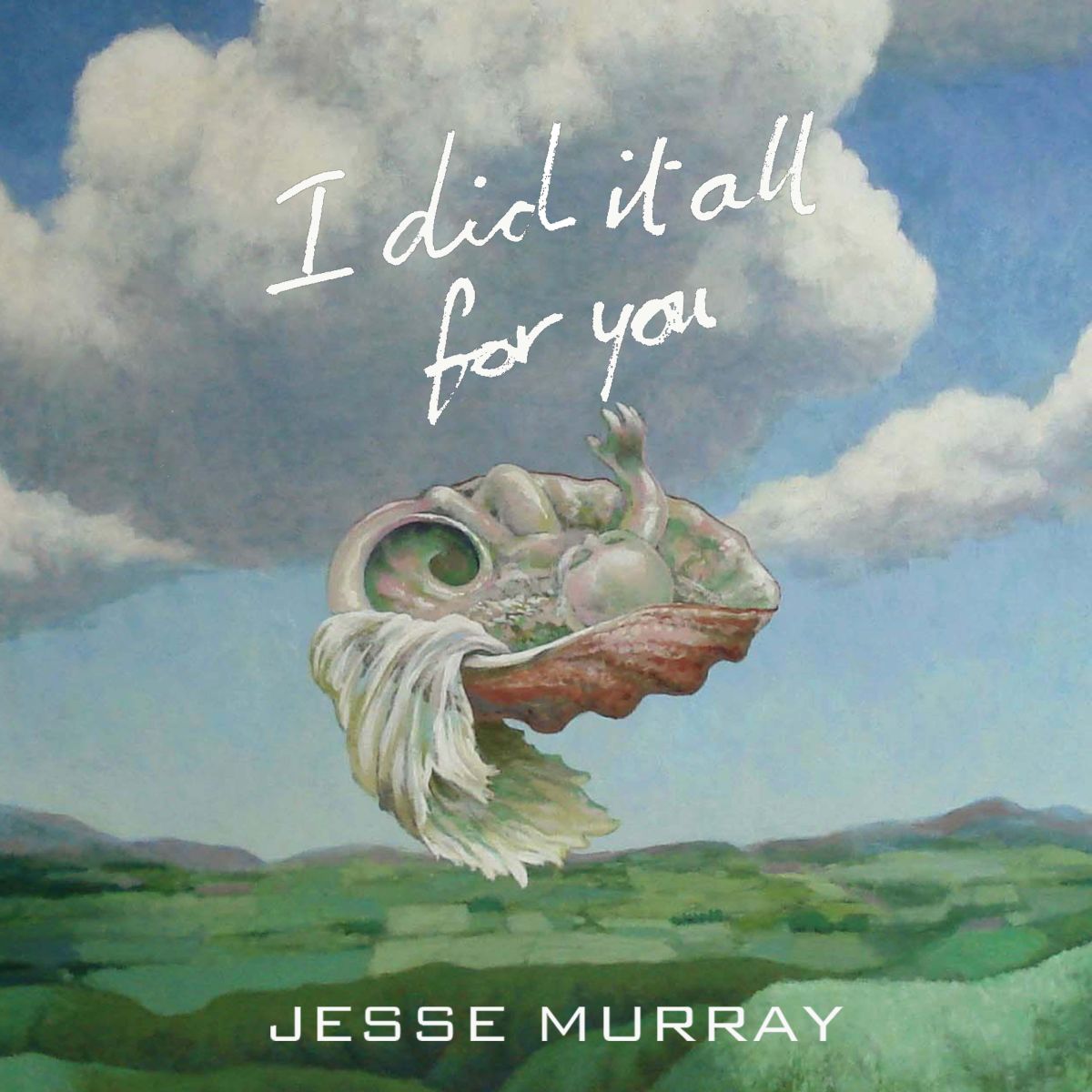 'I did it all for you' serves as a microcosm of Jesse Murray's lifelong experience with music. A self-taught artist, Murray spent his early years living in the Gaspe Peninsula of Quebec, embedding an appreciation of his French-Canadian origin that can be found across his years of songwriting. Though Murray began writing songs as a teenager, it would not be until years later, in the midst of a global pandemic, that he'd pull from years of his previously written material to begin work on his first full album.
---
Headline photo: JFCyr
Jesse Murray Facebook / Instagram / Bandcamp / YouTube
'Mermaid's Song' by Jesse Murray