Spooky Cool | Interview | New Album, 'Existential Pie'
Spooky Cool is a psychedelic indie rock act from Richmond, VA. Formed in 2014, the band quickly established a reputation for their dynamic live performances. The band recently released 'Existential Pie,' a record which paints the brilliantly off centre picture of the band.
---
Produced by Jacob Blizzard (Lucy Dacus, Illuminati Hotties) the band have showcased all of their offerings in this special 9 track record.
"The process of writing 'Existential Pie' was a fresh take for us"
Spooky Cool has been around quite awhile now, tell us about the early beginnings dating back to 2014?
Spooky Cool started in the aftermath of my previous band which was a psych-folk group. Sean Williams and Lee Sprately who respectively play bass and drums in Spooky Cool were also in that band so the three of us have been working together for at least a decade. I think it's taken a long time to figure out exactly what we want Spooky Cool to be. When we started I think people saw us as more of a prog rock band and that wasn't exactly what I was going for, I just wanted to make pop music more interesting, but I'm not sure I define pop the same way everyone else does. It's only recently when we've started to feel we are really defining what Spooky Cool is.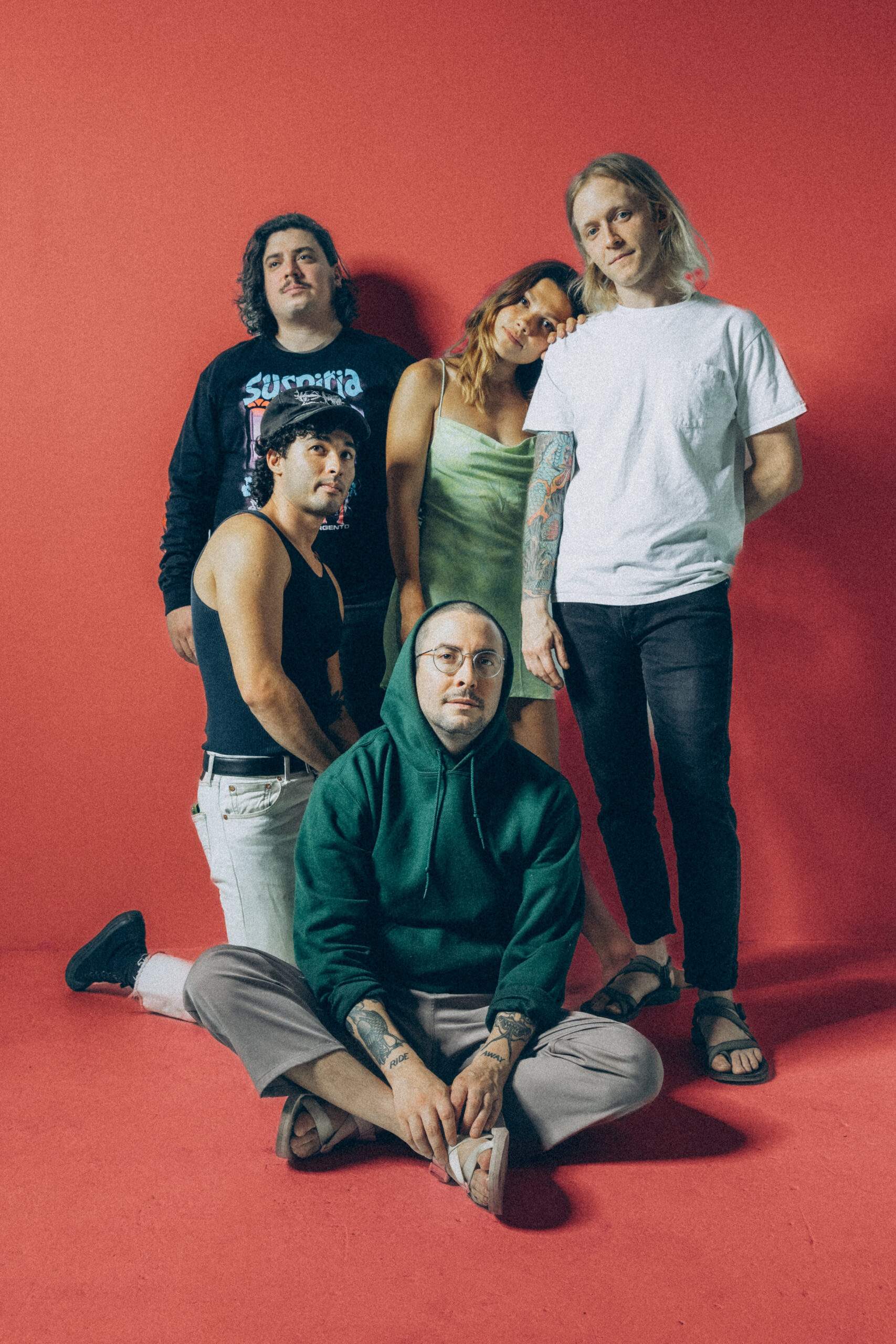 In 2018 you released your EP, 'Every Thing Ever,' would you like to discuss its creation?
Creating 'Every Thing Ever' was an interesting time for us. I wrote half of it in the end days of our last band and so it was a transitory period from acoustic to electric. The EP itself took far too long to record and I believe we went through several mixes before we settled down. I don't know if we ever felt that one was really finished and I think it shows. I'll always have love for that EP but after we released it I felt I could do better and so we wrote 'Existential Pie'.
You did quite a lot of touring, performing with Lucy Dacus, Deerhoof, Girlpool, Kate Bollinger, The Blow, and many more. Do you enjoy being on the road?
We've been quite fortunate to play with so many great acts. Lucy Dacus was kind enough to bring us out with her for a few dates and that was our first exposure to touring. We've mostly done East Coast shows being located in Richmond, Virginia. Having our base right in the center of the Mid-Atlantic is ideal as far as touring goes. There's nothing more exciting than going on tour and playing for new crowds but it has become more difficult in the current climate and we haven't had as many opportunities since the beginning of the pandemic. We'd love to be touring more but I'm not sure that's in the cards for us at the moment.
We are very excited about your newest album, 'Existential Pie'. If you were to describe 'Existential Pie' to listeners in a sentence or two, what are the most important elements you would point out?
I would describe 'Existential Pie' as a flamboyant peregrination into the anxious psyche of an individual in the throes of an existential crisis deserving more than a single listen in order to process its many layers. Lol.
Can you share some further words about the recording and producing process?
The process of writing 'Existential Pie' was a fresh take for us. I was learning Ableton and for the first time writing and recording at the same time. It opened up a lot of possibilities for us to experiment. It was kind of recorded all over the place. Different studios for drums and vox and a lot of re-recording and working to find the best version of specific sounds. Again, we went through a few mixes and engineers until we felt confident in what we had.
How was it to work with Jacob Blizzard?
Working with Jacob was fantastic, he brought the album back to life when it was in an inert state following our first attempt at mixing. It was also our first experience working with a producer. On all my previous work the band and I produced ourselves so it was a learning opportunity and one that cemented in me the sentiment that I would not work without a producer again. The record needed a guide and Jacob came in, understood what we were looking for and shaped it to be the best version it could be.
Would you mind sharing a few words about the songs featured on the album?
This record was a long time coming and I'm delighted to have it out in the world. It's an enormous relief. One of the earliest songs in this collection was written starting almost ten years ago so finally releasing them feels like closing the book on an interminable era of my life and I'm excited to move onward.
What's next for you?
Spooky Cool has already been in the studio and will be going back to finish an EP this winter. We're fervently hoping to have it out within the first half of 2023.
Let's end this interview with some of your favourite albums. Have you found something new lately you would like to recommend to our readers?
I've listened to a lot of 'CRASH' from Charli XCX this year, that's probably my #1. I'm also pretty stoked about 'Stumpwork' from Dry Cleaning. I really don't listen to enough new music, it's something I tell myself I need to work on but I'm usually pretty content just throwing on some exotica anytime I need to interrupt the silence.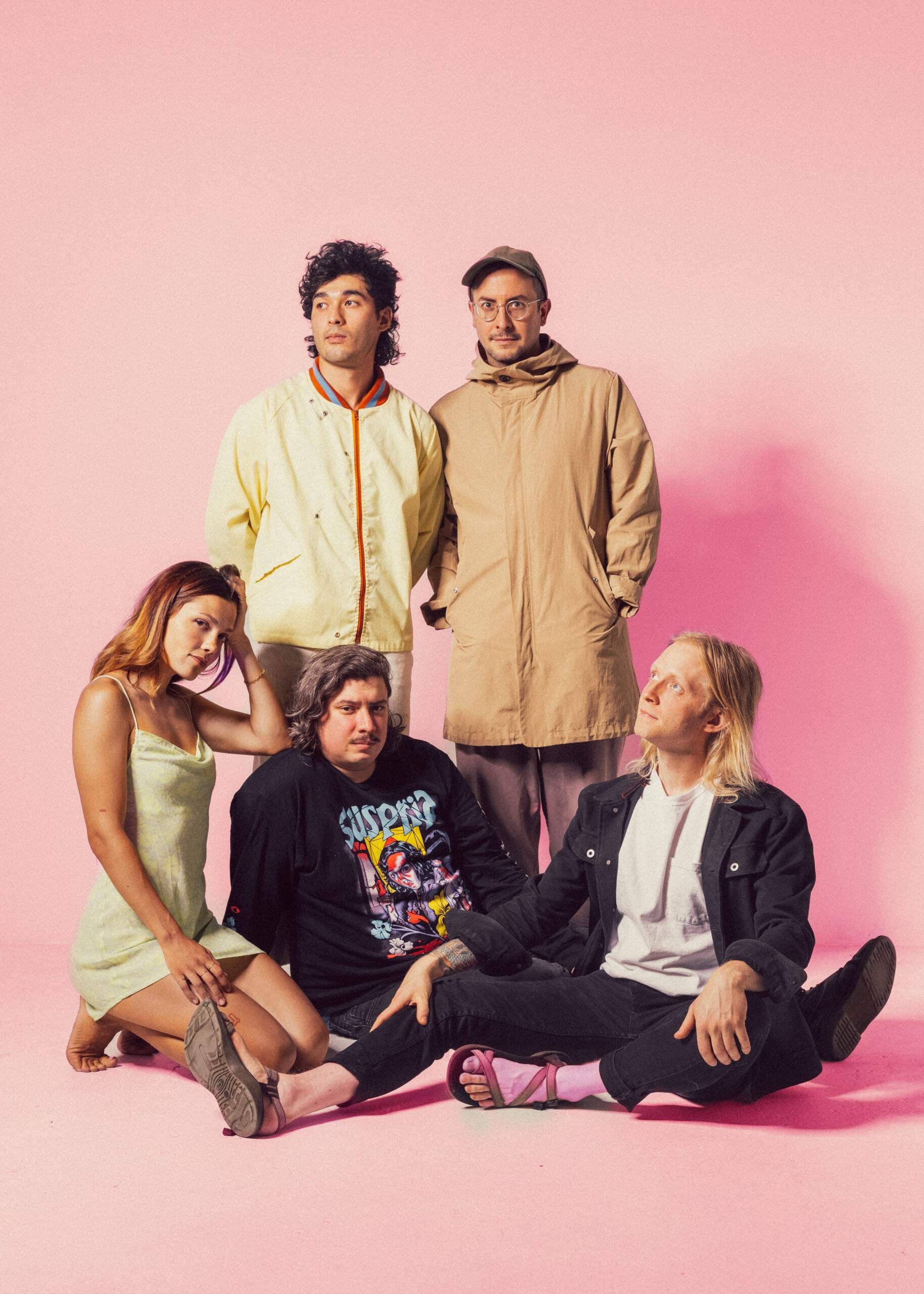 Thank you. Last word is yours.
Thanks Psychedelic Baby! We love you.
Klemen Breznikar
---
Spooky Cool Official Website / Facebook / Instagram / Twitter / Bandcamp / YouTube