Perth County Conspiracy | Interview | Terry Jones
Perth County Conspiracy was a Canadian psychedelic folk music group based in Stratford, Ontario, active during the 1970s.
---
Perth County Conspiracy was formed in 1969. The founding members were guitarist-singers Richard Keelan (formerly of the American band The Spike Drivers) and Cedric Smith, who were joined by Terry Jones (guitar, vocals), Michael Butler (bass) and George Taros (piano, vocals) and other friends and family members.
Terry Jones shared his story in the following interview.
"Like sapling forks we've turned again.
"And as we grow, let us grow close.
"And try our trade of being friends,
"On all and any, boughs that bend.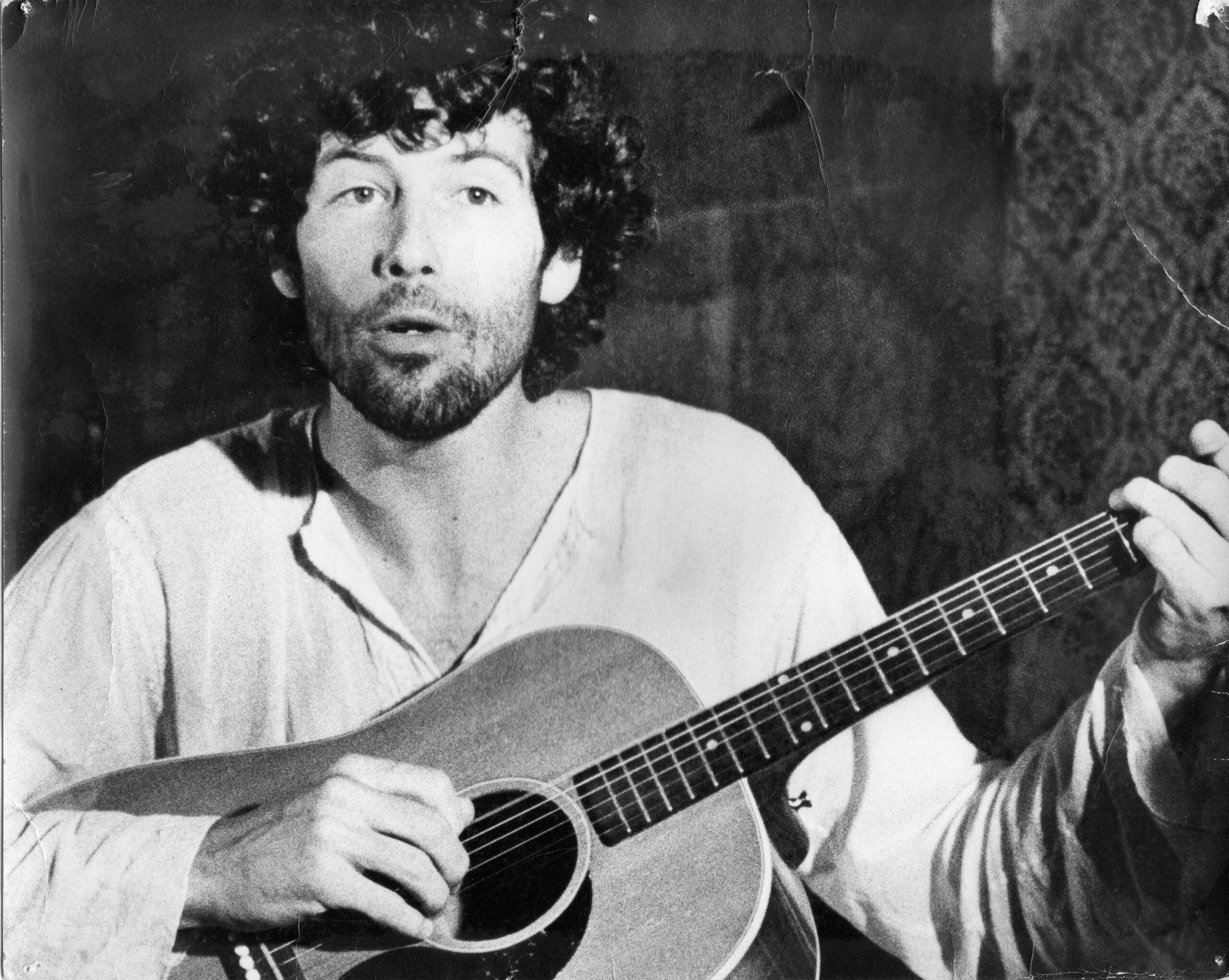 "The dynamic created among the players made the feel of an ensemble of a family"
Where and when did you grow up? Was music a big part of your family life? Did the local music scene influence you or inspire you to play music?
Terry Jones: I am an American Army brat born in 1947. I lived in Germany, Japan, Virginia, Texas, Colorado, and my family, (happily for me), had broad and eclectic musical tastes. I listened to chamber symphony, Ella Fitzgerald, Segovia, and European choirs. Lots of swing, from all the known characters, Dinah Washington, Nat Cole, Frank Sinatra, Mel Tormé, then all folk music from roots forward. The Beatles took over for awhile, but the 60s had me loving Country Joe and the Fish, Jimi Hendrix Experience, The Jefferson Airplane, Procol Harum, all of it, down to obscure duos and trios, and odd characters like Moondog. At my house we listened to American Musical Comedies, Operas, African music of all sorts, and my family was generally susceptible to sound.
When did you begin playing music? What was your first instrument? Who were your major influences?
I began playing ukulele when I was about ten, and guitar when I was fifteen. Influences include Peter, Paul and Mary, Richard Fariña, Pete Seeger, Johnny Cash, British invasion stuff, and all the following groups, (The Byrds, Buffalo Springfield, all of it). I am a songwriter, so Leonard Cohen, Bob Dylan, Joni Mitchell, Neil Young, James Taylor, and Robbie Robertson of The Band were all influential. My bandmates Cedric Smith and Richard Keelan also influenced me directly, in making stronger songs. Other great songwriters, such as Bruce Cockburn and Stan Rogers, popped up at this time; all got my attention. Lennon McCartney were extremely liberating as leaders to young songwriters, showing all sorts of sonic possibility.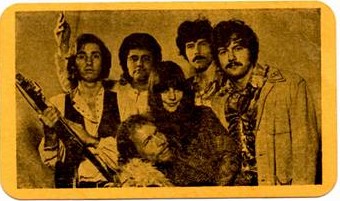 What bands were you a member of prior to the formation of The Perth County Conspiracy? How old were you when your first band formed? 
Before I played with P.C.C. at about 16, I was in a high school band called The Pride of Lions, a group which focused on three-part harmony. I was the lead singer and over the years I more or less have filled that role in groups. The fist gig played by The Pride of Lions was to play for crowds on a Ferry Boat on the Potomac river in Washington D.C., and to play for soldiers at a "U.S.O." in D.C. We played a few parties and rural Barn type gigs. Probably the first song I sang at one of these gigs was 'Sweets for my Sweet,' or perhaps 'Gloria'.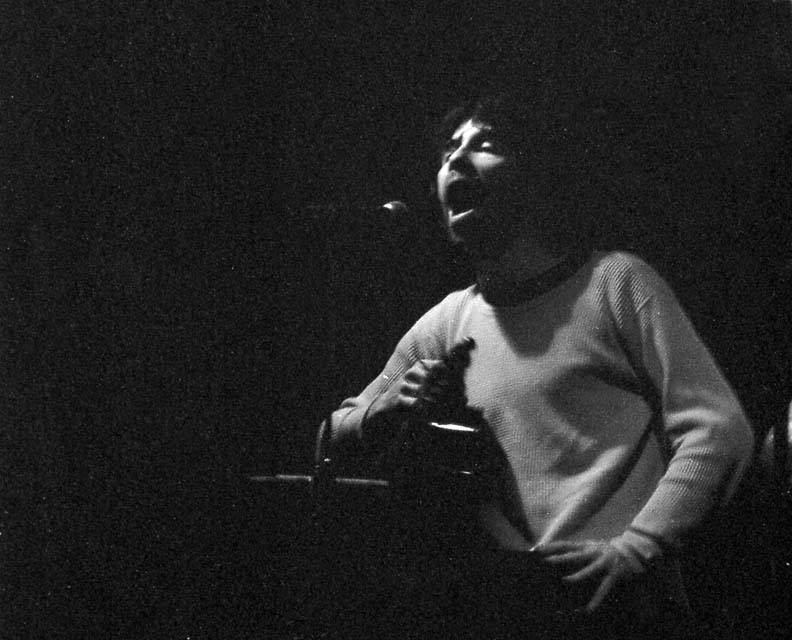 What was the first song you ever composed?
'Seven Sisters,' which I came across the other day. All these tunes, even if abandoned, play a developmental role in songwriting. I still play the first song I wrote to perform, 'On Time'. I have a Holy Moses demo, and that tune is on it.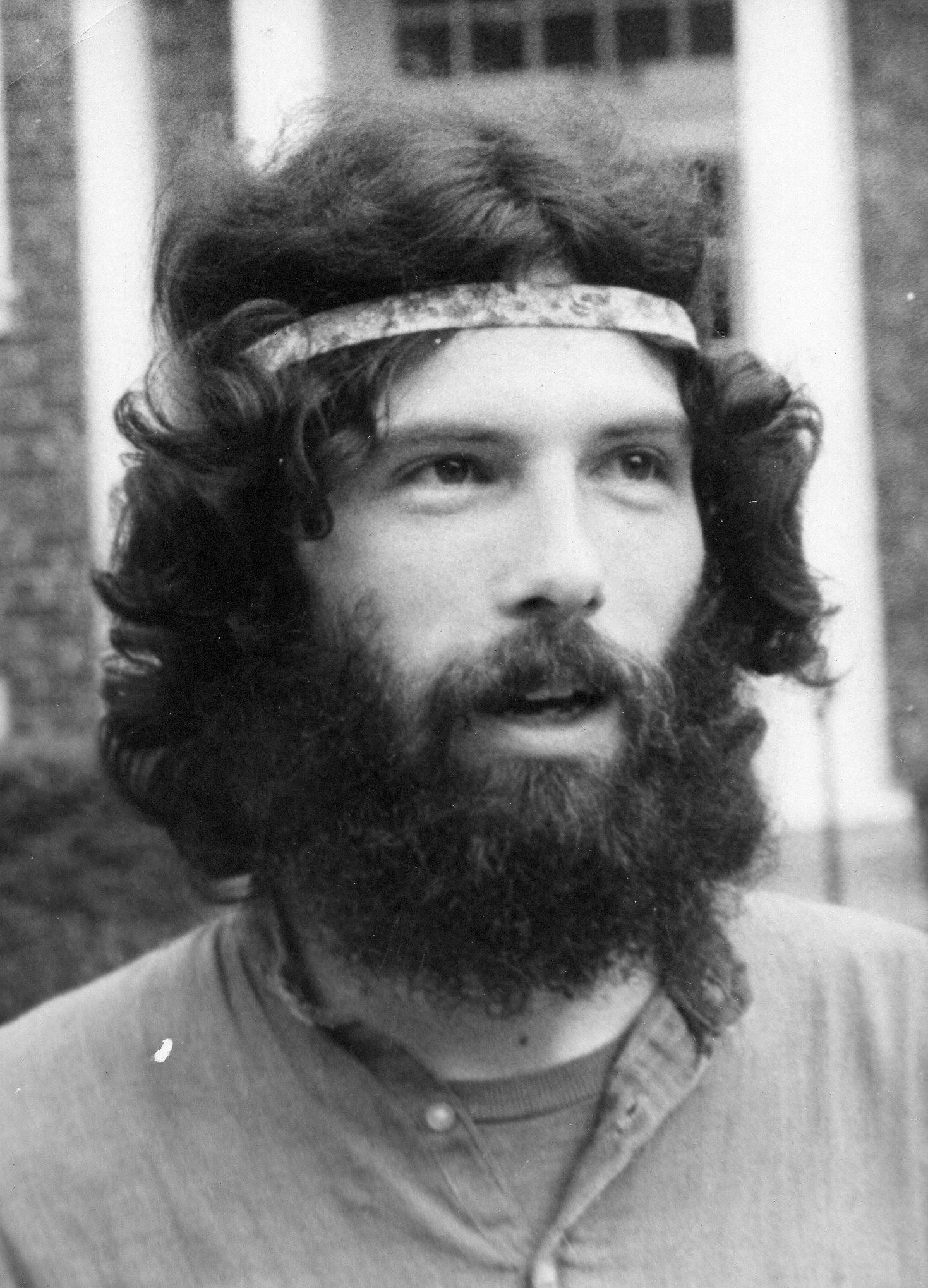 Can you elaborate the formation of The Perth County Conspiracy?
This is vast territory man. Cedric Smith, originally from Bournemouth, England, lived in Kitchener, Ontario from about 8 years old. He is likely 75 now, give or take. His acting involvement with the Stratford Shakespearean Festival theatre is instrumental to the implementation of the theatrical/dramatic approach that the P.C.C. took in presenting songs, poems, stories, and theatrical raves and rants. Let's be clear that Mr. Smith brought a certain measure of literacy and scholarship to this (good) folk ensemble.
Richard Keen came from Detroit. He was in a band there early on called The Spike Drivers, and they had records and club dates. Keelan was the most prolific of all the monsters, and his playing and writing are unique and appealing. Several of The Perth County Conspiracy best-known tunes are his. Michael Butler and David Balsar were integral to the P.C.C. sound. At that time neither were known to be songwriters, and there wasn't much more room in there anyway, in those days. As my writing flourished, songs began to be played more. I sang the singles 'Ride Me High,' and 'Uncle Jed,' but my own songs were likely too odd for singles. We were with Columbia Records. Our producer was John Williams, and based on my recollection, if he is alive today he is pretty old. The one common thread is Mr. Harry Finlay and the Black Swan coffeehouse.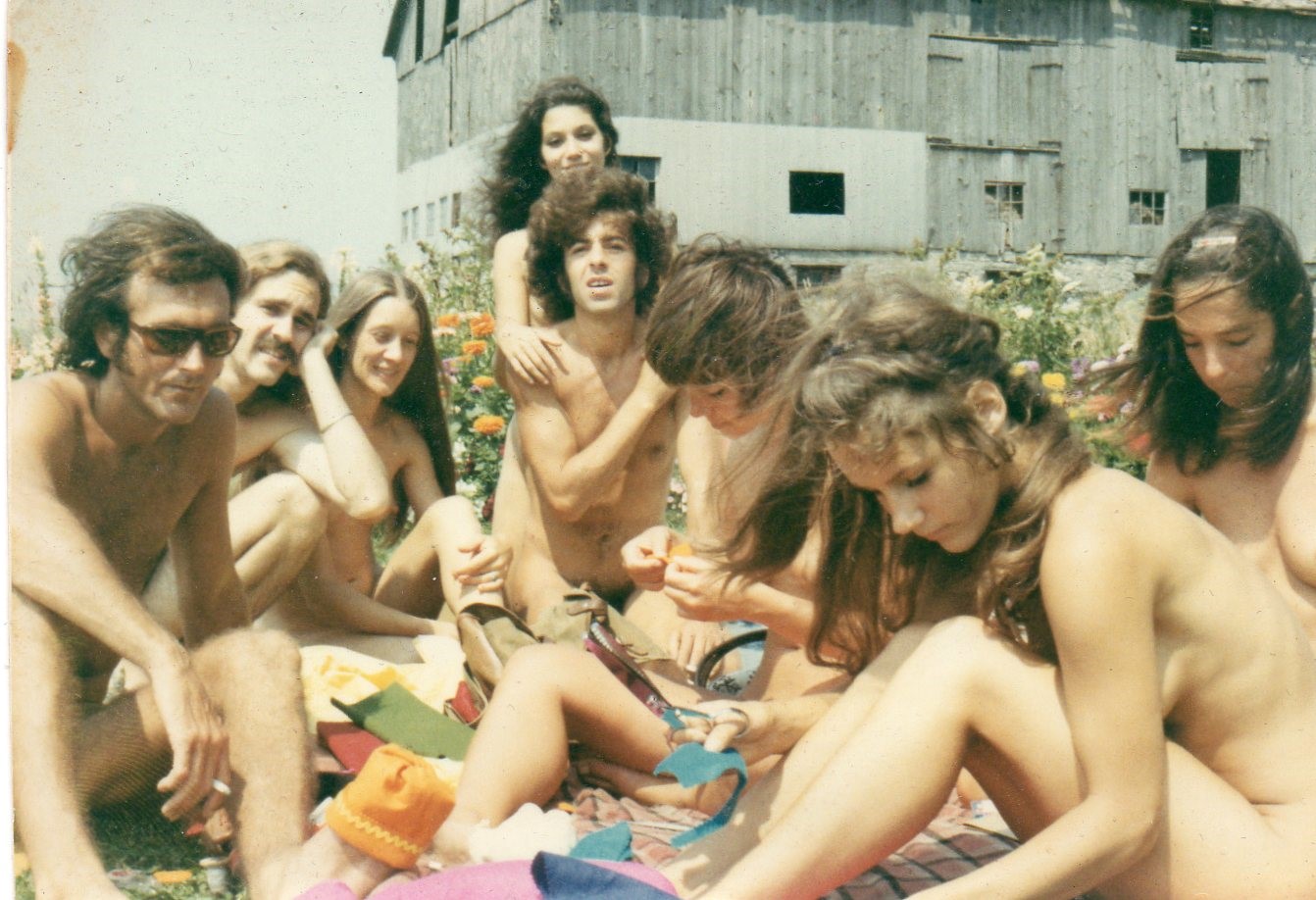 "The Perth County Conspiracy was indeed a big tent"
When and where did The Perth County Conspiracy play their first gig? Do you remember the first song the band played? How was the band accepted by the audience?
I was not with the group when they began playing in late '68, or maybe '69. They played in Toronto, Ontario, at "TWP" (Toronto Workshop Productions). The band was always a hit, with stops and starts, cues, and humour, and political barbs and silliness. The group was perfect for the time they occupied. The audience felt good. They felt as though they were part of a shared experience. The audiences often comprised nursing mothers, hippies from everywhere, children of all ages, balloonists, mimes, cetologists, authors, actors, radio hosts, many musicians from various disciplines, draft dodgers, activists, poets, members of parliament, and people from all the trades and professions. The smiling was contagious, and there was an opportunity for bright possibilities. At the concerts there would be a cloud of incense, whiffs of pot and patchouli, a bright display of handmade clothing set off by Salvation Army duds, while at the periphery, dancers, mostly women, swayed and interpreted. The Perth County Conspiracy was indeed a big tent. Ecologists recognized our position as regards the planet: we like it. Greenpeace approached me about using my Whale Song, ('Song for Cetaceans'), in the award-winning documentary The Voyages to Save the Whales, (now on Netflix), and other P.C.C. folk were involved in stopping airport development, stopping Mercury poisoning, leaving Vietnam, and we took on any issue involving elevating people over oligarchs and corporations. Our audiences, I am somewhat sheepish to reveal, loved us.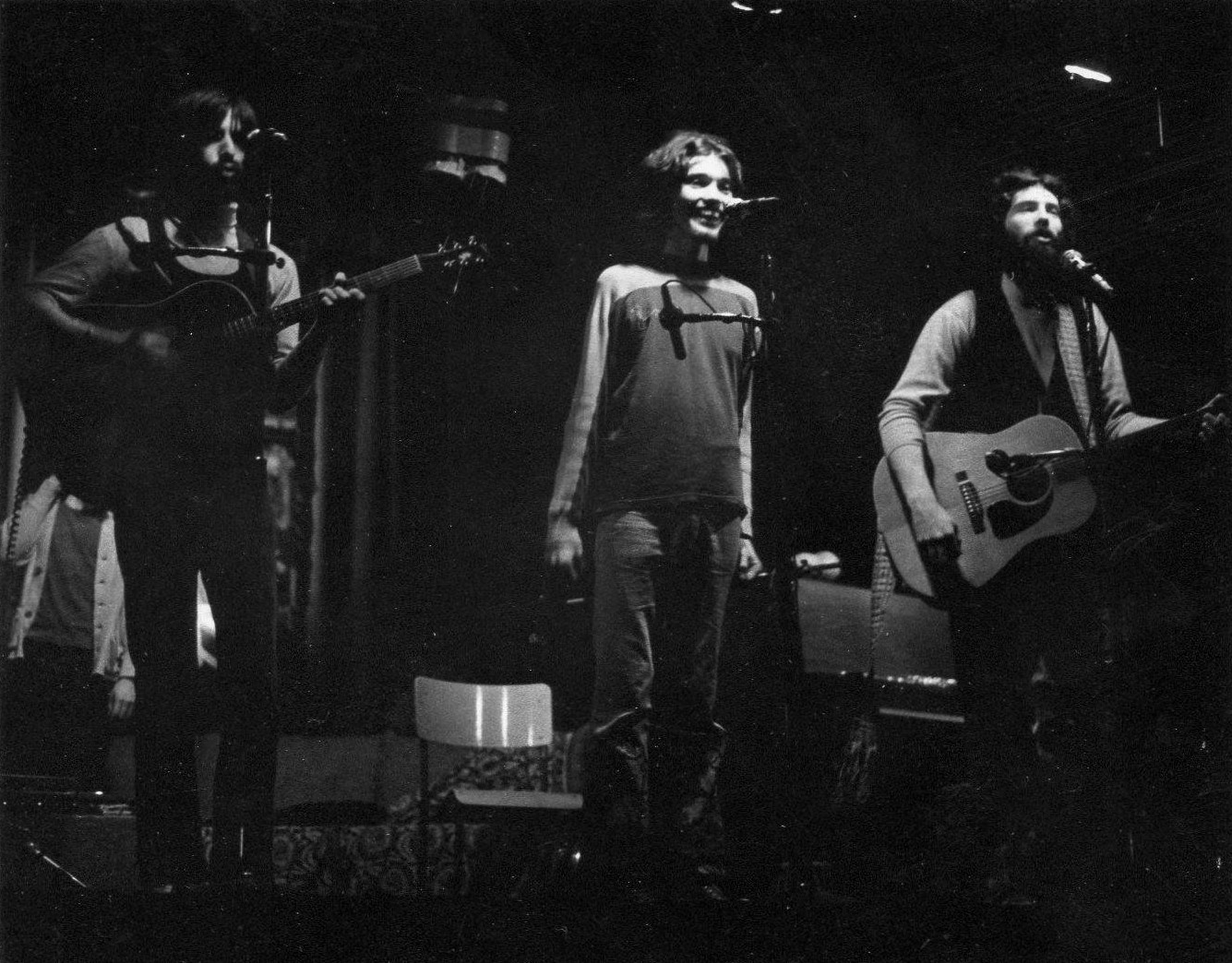 What sort of venues did The Perth County Conspiracy play early on? Where were they located? (Harry Finlay's Black Swan Coffee House, Stratford Shakespearean Festival Theatre).
Home base for the group was the Black Swan Coffeehouse in Stratford, Ontario. Gigs played early on: All the major Universities in Ontario, Convocation Hall, Grumbles Folk Club, Massey Hall, Le Hibou in Ottawa, the list of folk clubs is lengthy, and there were a number of these venues at that time. We played in other provinces at their versions of the Black Swan, and we played at the Rebecca Cohn Auditorium, and several prisons were played around this time. The Mariposa Folk Festival was a venue as well. Along with The Room at the Top in Edmonton, and stages in East Berlin.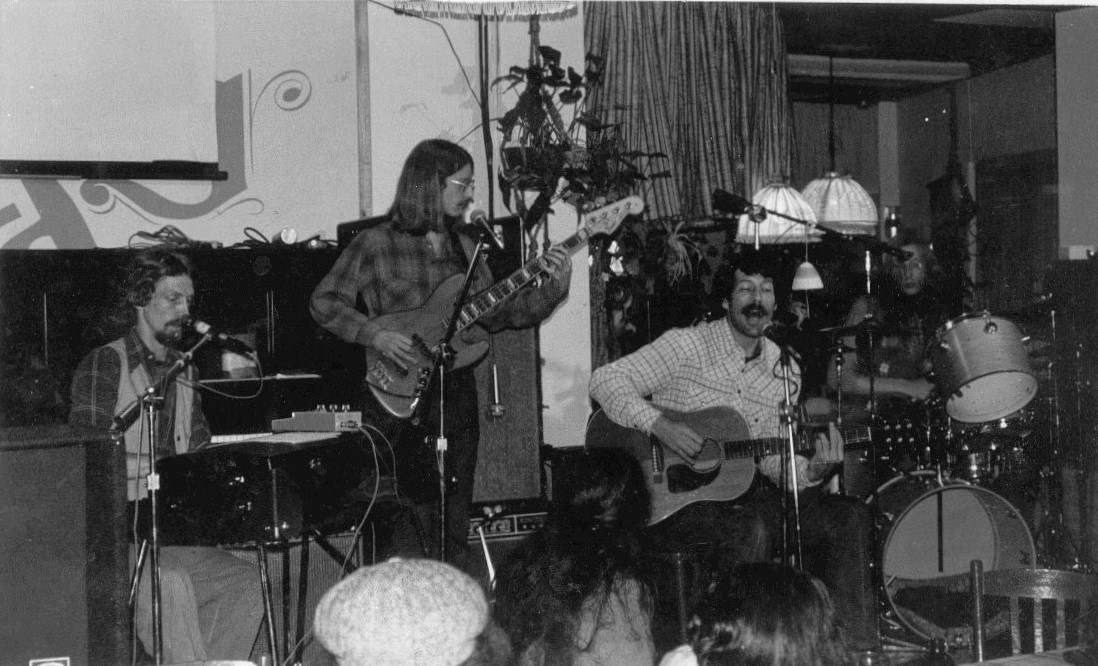 How did you decide to use the name "The Perth County Conspiracy?"
The name briefly was "The Perth County Boys". The group then decided on using the name The Perth County Conspiracy. This name was chosen prior to my arrival in Canada, and they had this name when I saw them at the Black Swan coffeehouse. Cedric Smith and Harry Finlay would be able to comment on this. I know that the word "conspire" was given attention, for its possibilities.
What was the writing and arranging process like? Did all the members have input?
Generally the songs were completed by each writer by the time we looked to arrange the song for the group to play. There was some collaboration, and cutting and pasting, and each player of course brought different sensibilities to the finished version. Each writer wanted to keep making better songs. Two other songwriters emerged in time, Bob Burchill, and Paul Gelman. They contributed to the pool of material. Along with this our pianist George Taros wrote tunes, and Michael McConkey wrote songs as well.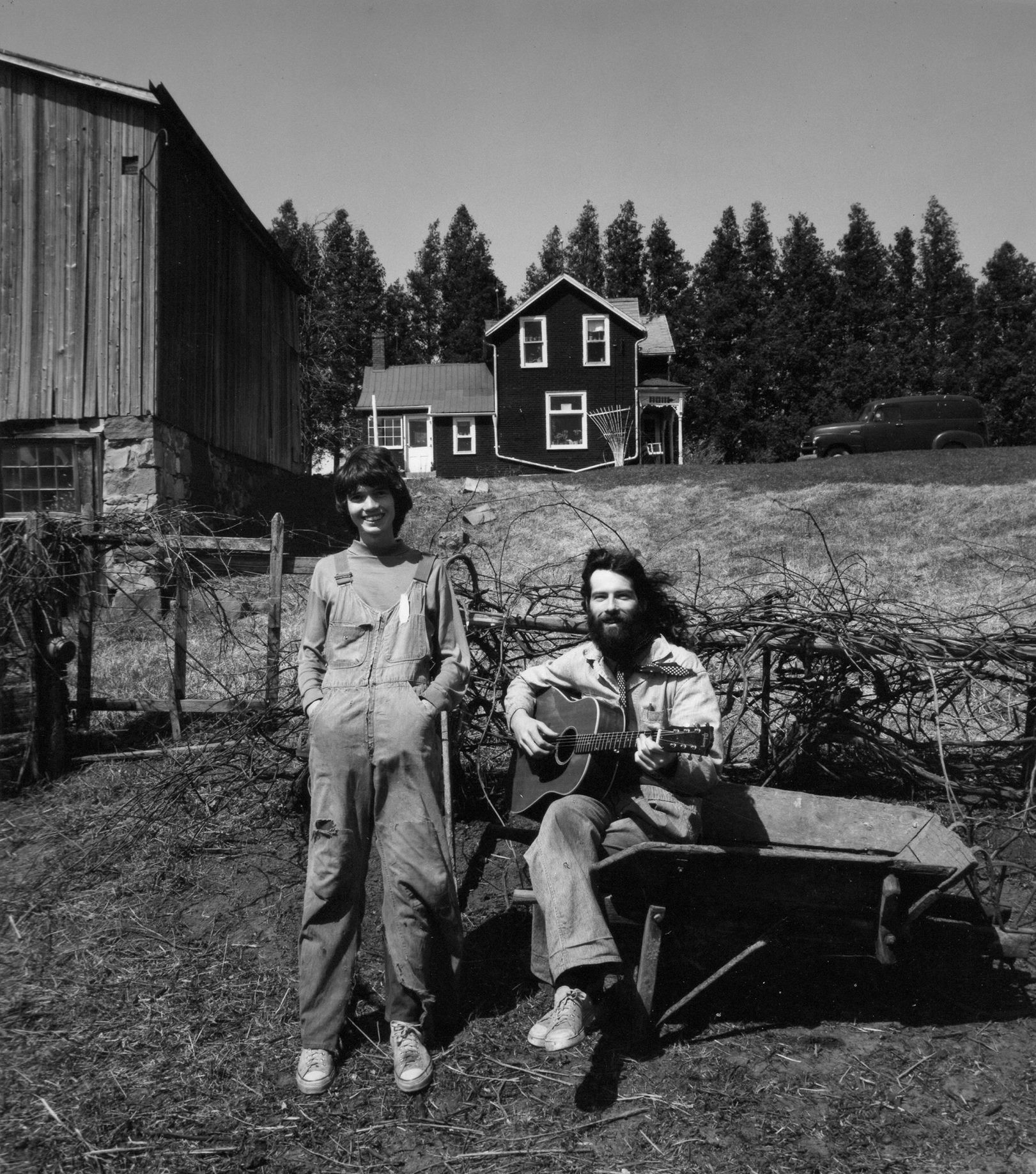 Judith Crocker, another wonderful musician, (piano, flute), also began to write. We were surprised by the songwriters. As for arranging, I loved the way Cedric and Richard used the capos and the array of chord positions they devised to spread the compass of the notes around, from high to low. An example would be how Richard Keelan might play a song in first position "E." The thing is, these days he has tuned his (precious antique) Gibson J45 down an entire tone from concert pitch. His rich "D" chord was achieved by playing an "E" chord shape. Cedric might leave his guitar in standard tuning, and when the two played together, there was no duplication of identical voices. This approach produced a large range of notes from high to low, and the happy spontaneous "big chords" their playing conjured was often delightful. They were an original group, emulating no one. Keelan had studied sitar with Ravi Shankar, and his guitar playing had been influenced. He wrote and performed 'The Dancer,' which was a heartfelt mantra at the start which melds into Keelan's open tuning raga. Arrangements were shaped in order to have the writers' songs be connected, to drive the momentum and to also change it. At the Swan, arrangements evolved, sometimes material would be played and sung that took up to 7 minutes. Clapping often came at the end of a lengthy sequence, wherein several things might have transpired. Cedric Smith may have done a poem after a dramatic stop in a song. Musical support ended. A special light came up, and the song became a group song, with all lights up full. Then you might hear psaltries, penny whistles and dulcimers and other folk instruments warming up the arrangement. The dynamic created among the players made the feel of an ensemble of a family. Others noticed this. Keeping the tension of a performance was important, and humour was an important element too.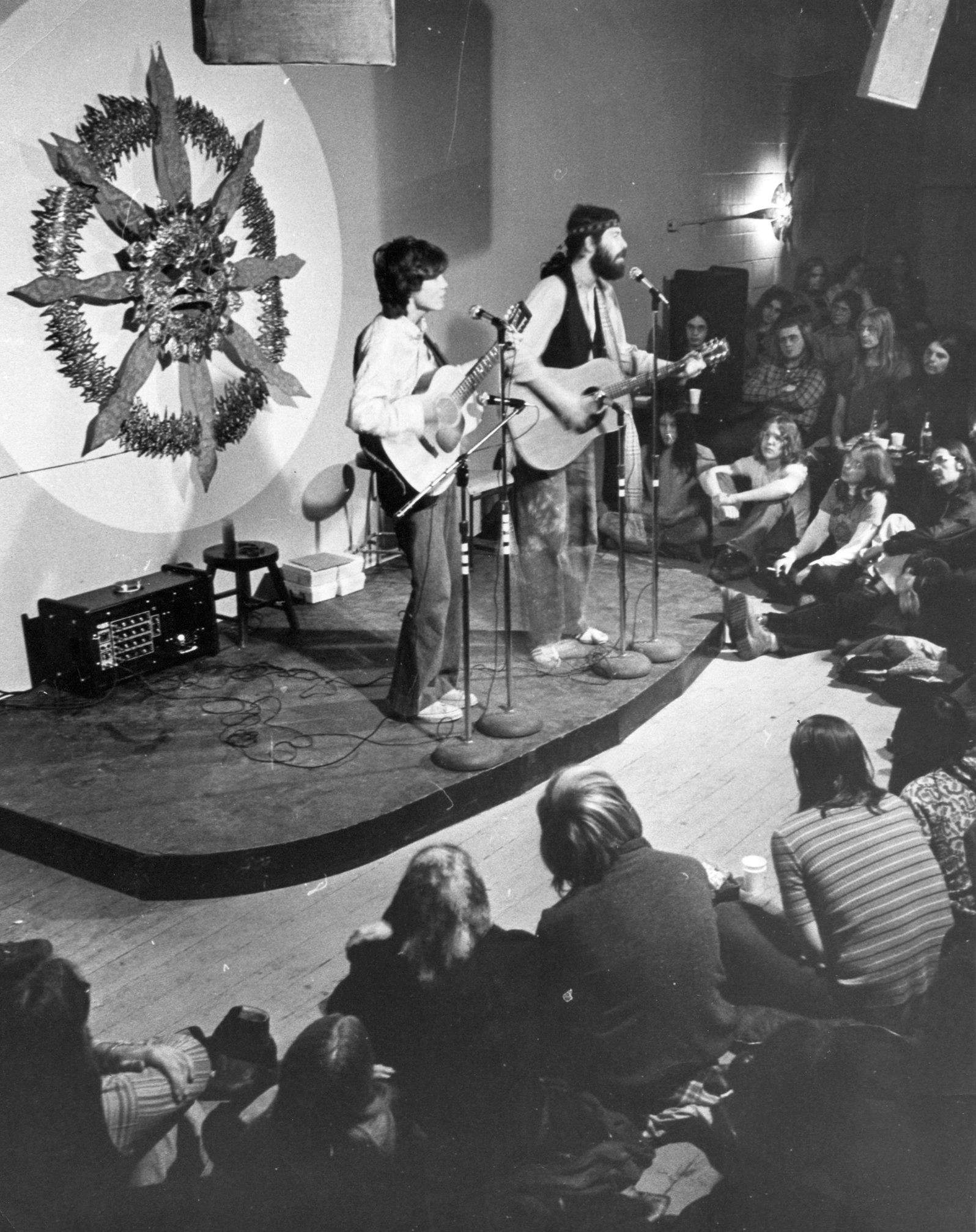 What influenced the band's sound?
A big question. The best answer might be, each other. Frank Zappa and The Mothers of Invention were an influence. The "radio" group, The Firesign Theatre, were a terrific influence. I would say that given the age of the band members, the music of the 40s, 50s, and the 60s influenced all of us.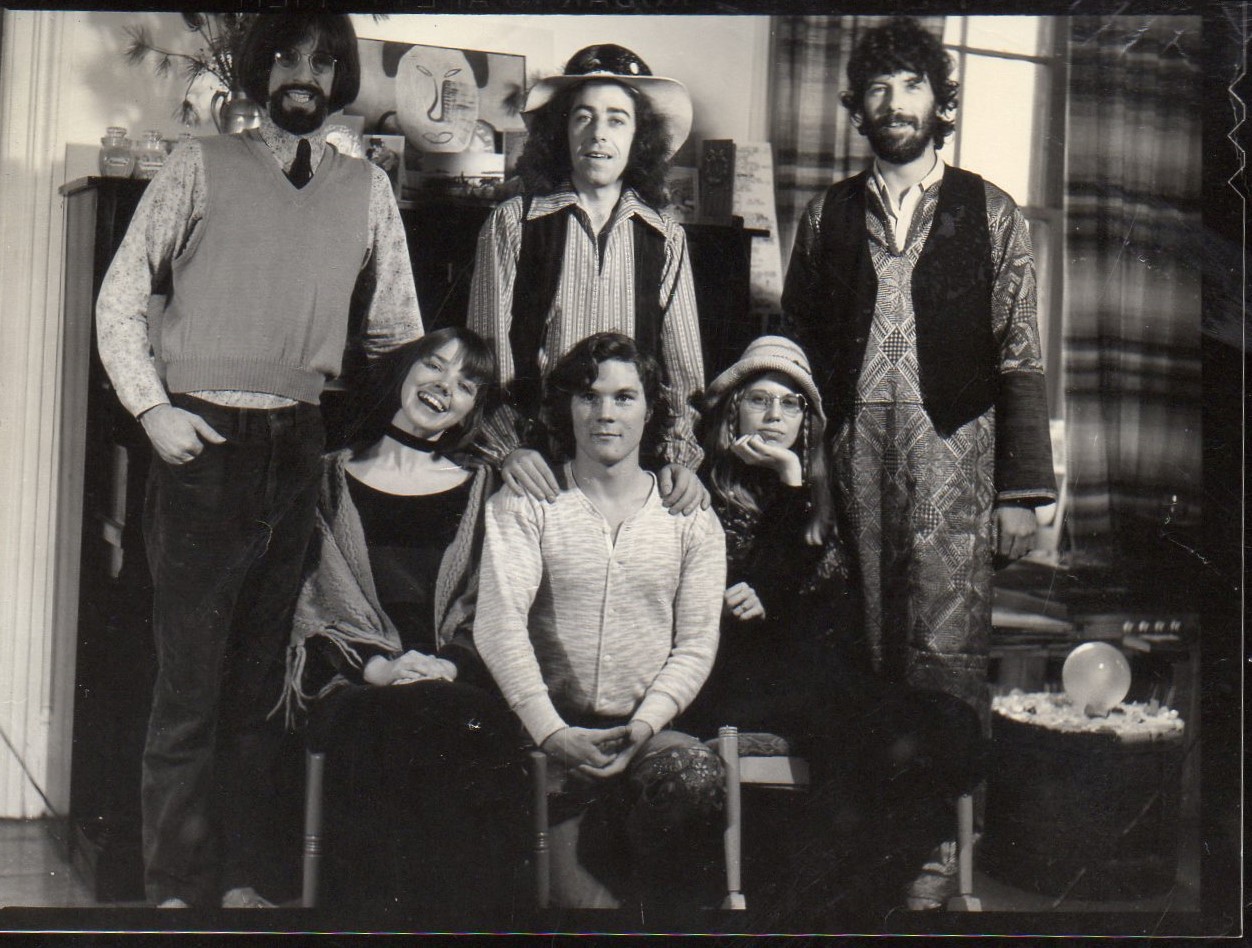 "Psychedelia seemed short-lived but intense"
Essentially for me a huge thing was to meet and play with seasoned folk musicians and perform. Psychedelia seemed short-lived but intense. Moby Grape, were they psychedelic? Buffalo Springfield? Janis Joplin? I suppose to some degree. But Country Joe and the Fish I suspect took acid and went into the recording studio flying high. The album with 'Sweet Lorraine' on it, that is a psychedelic album, to me. Anyway of course I have my raves and rants, and some of them are about my own observations and experiences after doing psychedelics. Our performances allowed for improvisation and free-association.
Did the size of audiences increase following the release of your debut?
Yes. A minor stir was caused by the P.C.C. Our concerts were well-attended (and well-reviewed).
How did you get signed to Columbia Records?
I was not present as yet when this occurred. Cedric Smith and Richard Keelan will know about this original signing.
What's the story behind your debut album? Where did you record it? What kind of equipment did you use and who was the producer? How many hours did you spend in the studio?
The producer of this first album was, I believe, Mr. John Williams of Columbia Records. The other questions must be directed to Mr. Keelan and Mr. Smith.
Tell us about the "The CBC transcription album."
The P.C.C. album wherein only 250 (or whatever) were pressed, was an album for the CBC. We call it "The CBC transcription album." Here's why I know for sure this album was made after the P.C.C.'s first album was pressed and released. I came to Canada in the Summer of 1970, having been in a rock band called Holy Moses, and having played lead guitar in "The Line of Least Resistance," a 1969 rock musical mounted in Philadelphia. I was 22, and very keen on music. On falling in with the P.C.C. members (Cedric Smith, Richard Keelan, bassist Michael Butler, and hand drummer David Balsar), I was disappointed when I learned that this (cool, psych/folk) group had finished their first album, and I cursed my timing, wishing I had arrived earlier, so that I might have participated in some of that recording. Then, the CBC thought they would jump in and propel the P.C.C. forward some more – they arranged for the group to do a limited album, essentially not for commercial release. Cedric and Richard, having put most of their best current tunes on their first album, scraped up tunes for this transcription record. This is why Cedric and Richard do 'If You Can Want' by Smokey Robinson, 'Hurdy Gurdy Man' by Donovan, and why I finally got to do something with this band. I sang one song, 'I Shall Be Released,' by Bob Dylan, (who needed those royalties!), and Cedric harmonized, and Michael McConkey played harmonica and harmonized. Cedric's friend Gail Garnett, (who had a hit in the 60s which she wrote and sang, 'We'll Sing in the Sunshine'), was present on that record to, on 'Take Your Time' and perhaps others. The album (which I like, as it is odd), was a cobbled up, thrown together thing – and these sorts of things can often be fine. It came after the first record, and before the second album, 'Alive'. I appear on the 'Alive' album. That's how I know all this for certain – it actually meant something to me. Just wanted to make this clear – Cedric told me that Richard Keelan has the chronology wrong on this.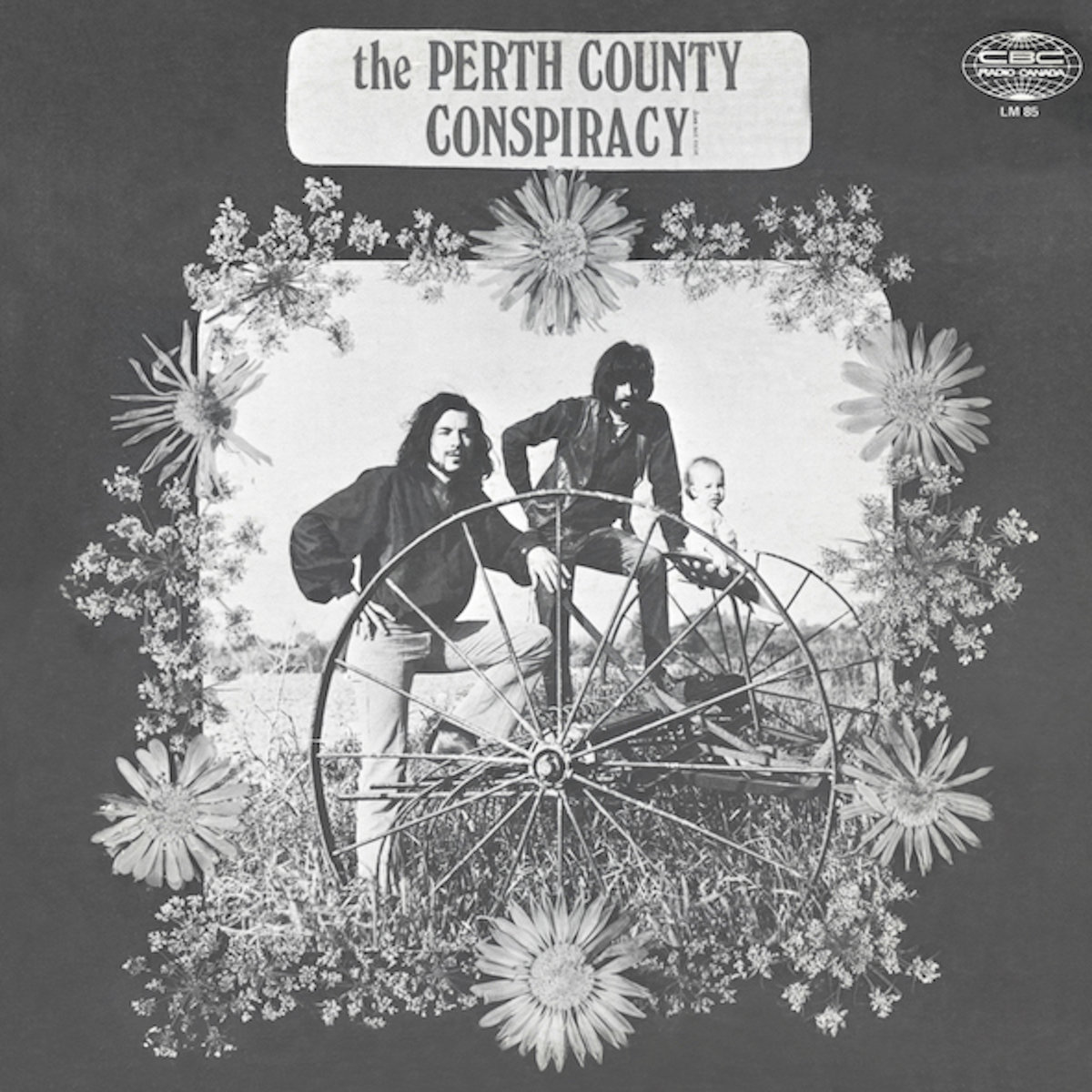 Tell us about 'The Perth County Conspiracy Does Not Exist' release.
I actually warmed to the topic of providing my thoughts as regards the P.C.C. first album. This album was just about finished by the time I came to Canada in the Summer of 1970, and the material on this folk record comprises the content of the show I witnessed in Stratford, Ontario that same Summer. With their stagecraft, lighting, and segue usage, their use of poetry, prose, and song, and the overall evocative mood of family and performance art simultaneously, they seemed to me to be the best folk ensemble I had ever seen. They were more than a musical group.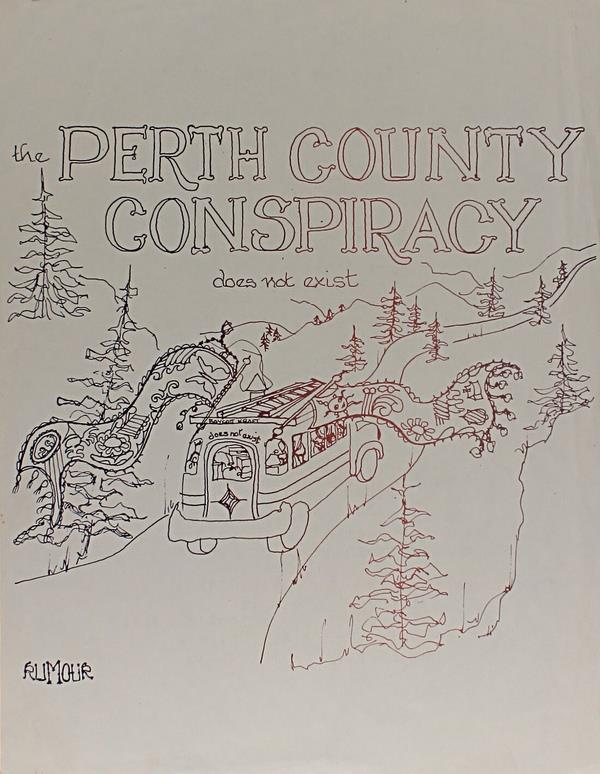 'Midnight Hour' – Written by Cedric Smith, Richard Keelan, and Dylan Thomas – This is classic P.C.C. from 1970! The invocation, the insistent primitive throb of the rhythm, and the songs comprised as it is, of separate sections, this is what kept the tension and changed the listening, (and viewing) experience. The lyrics are varied, as the two men are quite unique in their word choices. Richard Keelan comes off as a well-meaning teacher at times, and he has clever lyrics. Cedric is unrelenting and his voice won't be denied. It is a wonderful introductory song, for the very first album.
'Epistle to a Borderline' – A solid folk song – Cedric played this before the group was formed I believe.
'Easy Rider' – A pretty important song by Richard, with a message about America and fear. A connection then is made, ("The AmeriCanadian Way"), leading into the suite:
'Truth and Fantasy' – Also by Richard. This might be the anthem for the group, certainly a main theme for the many people comprising this entourage. The people involved in this Perth county lifestyle, while diverse in background, seem to have all been exposed to ideas offered by Marshall McLuhan, Buckminster Fuller, Carlos Castaneda, George Orwell, Lennie Bruce, The Bhagavad Gita, The Tibetan Book of the Dead, Kurt Vonnegut, The Dalai Lama, and so much more. Other factors: The Firesign Theater, The Fugs, The Jefferson Airplane, Country Joe and the Fish, The Mothers of Invention, Leonard Cohen, and all the back to the land thinking people, and people with the aim of preserving the environment, organic gardening, harvesting honey and maple syrup, and going naked.
Don't You Feel Fine – By Richard Keelan. This song has a compelling insistence and some good thoughts, though with the passing of time the lyric advising the listener to "close your mouth and open up your mind" comes off pedantic and preachy. Still, Richard's melody and rhythm do get proper attention.
'You Have the Power' – Another perfect meld of these two songwriters. The sentiment is universal. The Incredible String Band said "You Are The Way," and, "You Grow Brighter," and there were many songs, poems, and stories created in the 60s and 70s all of which had as a central theme the idea of each person having limitless potential, and as, in fact, occupying a central position in the heavens.
Side two begins with 'The Keeper of the Key'. This song, written and sung (principally) by Richard Keelan, is classic Keelan, placing him in the wizard's seat and providing us with his cosmic insights. From the first line, "water of life doth flow freely," Richard is creating a complex little chess piece that ends up with four of us making up the key, with a nifty chorus admonishing the listener to "be glad for all gladness…be true to the virtue that you see…said the keeper of the key." I love this song because of the words and interesting concepts. I would not presume to say that I discern its meaning particularly, throughout, but the song has distinctive lyrics and melody and riff. It should be mentioned that before co-creating, (with Cedric Smith), the P.C.C., Keelan comprised one half of a duo called The Misty Wizards. They had what I believe to be a few psychedelic songs. His partner was a fellow (now deceased) man named Teddy Lucas. Keelan began writing songs well before this time, but he gained considerable momentum and became prolific. He loved mysticism, and all matters spiritual, with a leaning toward India. He had learned some of the raga forms from Ravi Shankar, and on dulcimer or open-tuned guitar, Richard would use the Indian approach on his own song material. He is a poet really and his songs range around using a large palette verbally and musically to get an array of interesting outcomes.
'The Keeper of the Key' was a single, and could be heard on the radio in Canada in 1970-71.
'Lady of the County' is a love song by Cedric Smith, which he sings passionately, and the vibrancy of those years is shown by this song, being sung by a man intoxicated by the summer, the green, the countryside, and by being young and in love. He said some very nice things about his lady.
This song by Richard, 'Listen to the Kids,' is interspersed with the words of children, their poems, read by Cedric. This piece shows unique attributes of the band. They were generally creative, and this is but one of many occasions where Cedric and Richard departed from any sort of usual performance format. This singing/reading piece is typical of live shows in 1970. Cedric's reading is very good, and the insights, ideas, and wistful notions of the kids' poems was effective.
'Trouble on the Farm' Cedric wrote as a response to having had R.C.M.P. officers storm his house to bust him for pot. A timely song about a fascinating and useful herb. There were few people in the P.C.C. entourage who did not get high on Ontario local homegrown marijuana. Always mushrooms, mescaline, LSD, Peyote would be the drug of choice, the mind expanding sort of experience was sought. At this time (1970-71), no one among us used cocaine, no one used any downers, and no one used needles. Some people drank beer on occasion, and, yes, coffee was also a favorite. A short excerpt from William Shakespeare's "As You Like It".
'The Dancer' – This was in those days one of my favorite Richard Keelan songs. Beginning with Cedric and Richard singing in unison "Trust in the Father, trust in the Mother, trust in Yourselves, and in Each Other." The song unfolds to say that "love is the dancer that dances so lightly before your eyes," whereupon Keelan played a lengthy raga on his ancient Gibson J-45 tuned to an open "D." (Guitarists always noted that Keelan regularly tuned his guitar an entire tone lower than concert pitch. So, an open "D" tuning in this case meant an open "C," giving his guitar a unique sound, and providing accompanists with an interesting bass sound to complement). The song ran to 6 or 7 minutes and fairly entranced audiences. It was "psychedelic."
The song 'Crucifixation Cartoon' was co-written by Cedric and Richard. Another song acknowledging our place in creation and mirroring the learning that came with the times. Creation, Jubilation, dare I say peace and love? We were members of Greenpeace and we loved whales, babies, dogs, music and gardens. I wrote a song that was used in the Greenpeace movie Voyages to Save the Whales.
This P.C.C. gathering, (scattered on rented farm houses around Stratford, Ontario) comprised probably 50 to 60 people. David Balsar played hand drums and made salty and timely remarks, Michael Butler played electric bass, and various women contributed musically. Dorit Learned played Psaltery, and at various times, certainly after this first album, the musical entourage grew. The song celebrates life and the seasons, but the persistent lyric "There's a cross on every tree, when you're learning to be free" reminds one that you pay a price for not staying in line and embracing the status quo. With respect to P.C.C. and things psychedelic, it occurs to me that many of the intellectual and creative ventures in which the P.C.C people engaged were done by people who grew up in the 60s. We all took mind-expanding substances, and I will maintain that it shook us loose from the slavish pattern living that seemed to make its moribund way from one generation to the next. We read books, heard and played music, wished each other well, (fancy that), and generally wanted all countries and their peoples to achieve peace and quiet. We celebrated our poets and singers. Leonard Cohen and Neil Young and Joni Mitchell were our treasures. I think the desire to travel, to be with other young people, was enhanced by the times and the new awareness. Our vision caused many to reject much materialism and competition. The music spoke of opening minds, the authors were doing so as well, and what a time ensued. From the Stratford experience came toy makers, pantomimes, actors, poets, growers, and more. The drugs I have mentioned are not as available as before, particularly something you could trust to be LSD. A Peyote button is recognizable, and organic plant based drugs seem to pose less risk.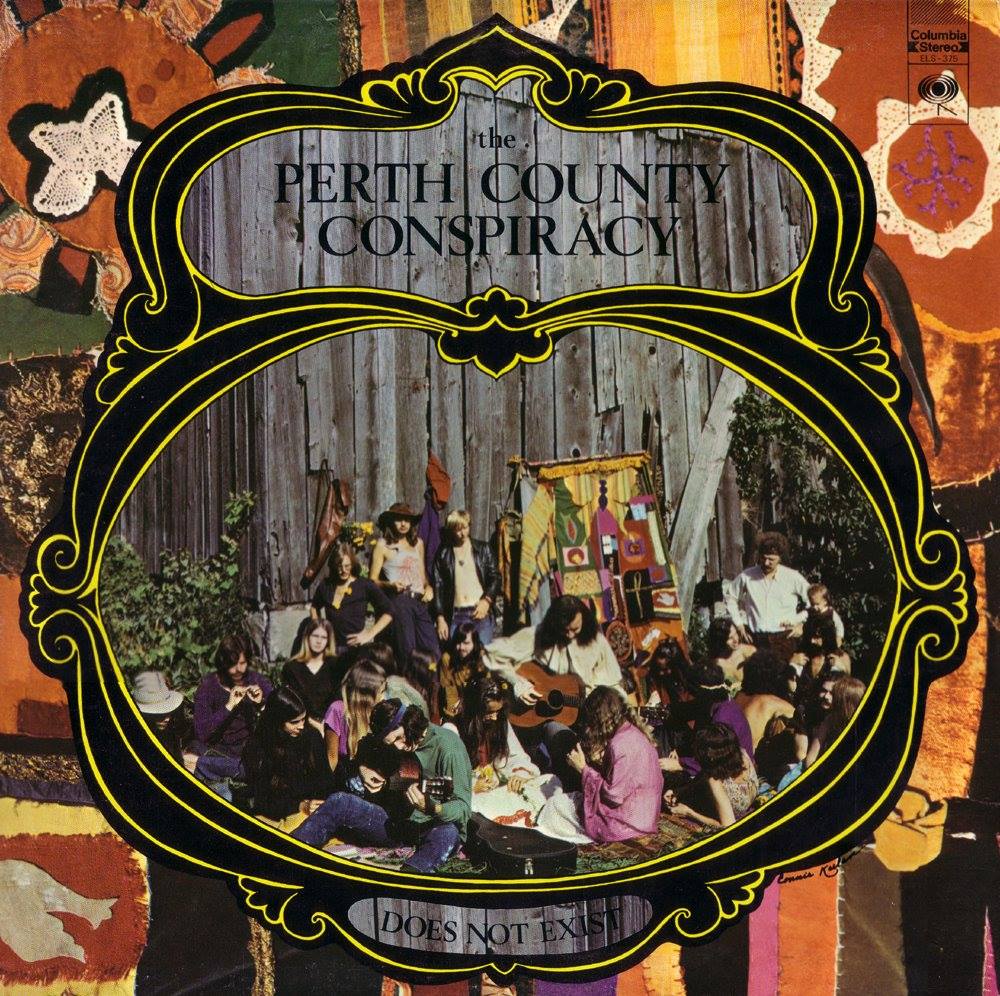 Please share your recollections of the sessions. What were the influences and inspirations for the songs recorded?
'Alive,' the second Columbia album, (the third album the group made) is the one I first made with the group. We were influenced by psychedelic experiences, and the aggregate wisdom of the authors and politically active people of our time. We were classic "counter-culture" folk, living on farms (rented) around the Stratford area. My song 'Sailboat' is an acid trip song. Hard to miss this if you examine the lyrics. We did mushrooms and the like. No one used speed, cocaine or any sort of opiates. We were stoners, and we liked peace and love, and we tried to be nice. We all in time tried our hand at growing food, pressing cider, making Maple syrup, using tools, and doing as much as possible without help. Song selection. Okay, Richard Keelan was forceful and had a hundred songs. His stuff always got consideration, and he and Cedric likely discussed how the time would be apportioned. I had two songs on the 'Alive' double album. That was okay with me, because I got to sing, lead a lot, and play guitar. The Incredible String Band also influenced the P.C.C. a lot, in terms of zany lyrics and odd unconventional approaches to song styling.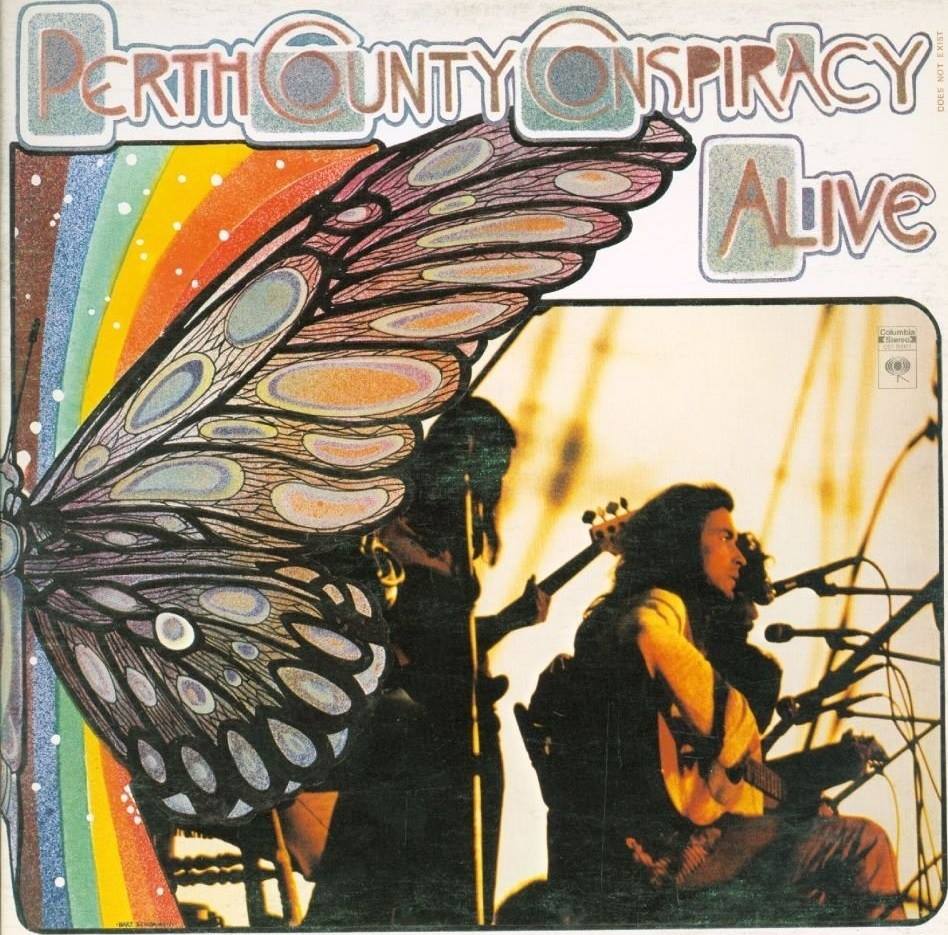 "Canada's answer to the Grateful Dead"
Would you share your insight on the albums' tracks?
On 'Alive' we start track one 'You Ain't Goin' Nowhere,' which we may have called "Ride Me High," George Taros plays a rocking/swaying chord intro, while the crowd buzzes. I said "Church attendance sure has gone up;" (the album was being recorded in Toronto's Bathurst Street United church), and we launched into the first of several concerts, recorded, at the church. The live cut was used and the road is real, and this is really the essence of these P.C.C. concerts. They felt very communal and familial. Someone once commented that in a way we were Canada's answer to the Grateful Dead. I sing the second song, 'Sailboat,' and play the solo. Richard and George harmonize, and this song is free in its way, with no expectation of story sense. The third tune is Cedric's "Broken Wing" featuring Dorit Learned on vocals and David Balsar on clay drum. The song reminds us that redemption is possible "with care from a loving friend". The fourth song, 'Take a Look at the Light Side,' is Richard Keelan working with Michael Butler on the bass, and me on guitar, and getting his dulcimer humming. Keelan brought this tune fully-formed. I do feel that the track is zippy and energetic. The last piece on the first record of two: This collaboration is a great example of Smith and Keelan butting songs together for effect. Cedric's wonderful swipe at the Festival theatre interspersed with Keelan's clever lyric about our attempt at wholeness, but 'People Are Out of Tune'. This song ends side two of the first disc. The first piece on side one of the second record is Cedric Smith's rendering of the story of Hezakaiah Jones. This dire and poignant tale speaks loudly to racism, and also reminds us that we ought to behave ourselves, period. The song gives into my song 'Stories of Olde,' done live at the church, but re-done in the studio. The experiment was not all that successful, but, in the end I like this song for its poetry. The third piece is Pilgrim/Welcome surprise. Again a collaboration illustrative of how Cedric and Richard often looked for ways to join and/or juxtapose their song ideas. Cedric starts his song about his friend Pilgrim. His pathos is interrupted by Keelan's exuberant dulcimer intro into his great song 'Welcome Surprise'. The two men exchange song fragments, and I am there at the end assisting with the harmony. This is pretty vintage P.C.C. The next song is a collaboration between the poet Milton Acorn and Cedric Smith. 'I Spun You Out' becomes a rhythmic, driving modal piece, relentless as the writer tells of his making of his fantasy. Terry, Richard and Cedric hit a nice chord at the end. Cedric is known for putting to music the poems of great poets. The next tune is Cedric's 'Tractor Song' featuring Doris Learned on the psaltery. She sings, along with other P.C.C. women, "where the gypsies stay…" The last song, written by Billy Watson, essentially is a feel good sing-along. They used the live version. Everyone was happy and singing along, It went on too long. Arrangement? Three chords and go!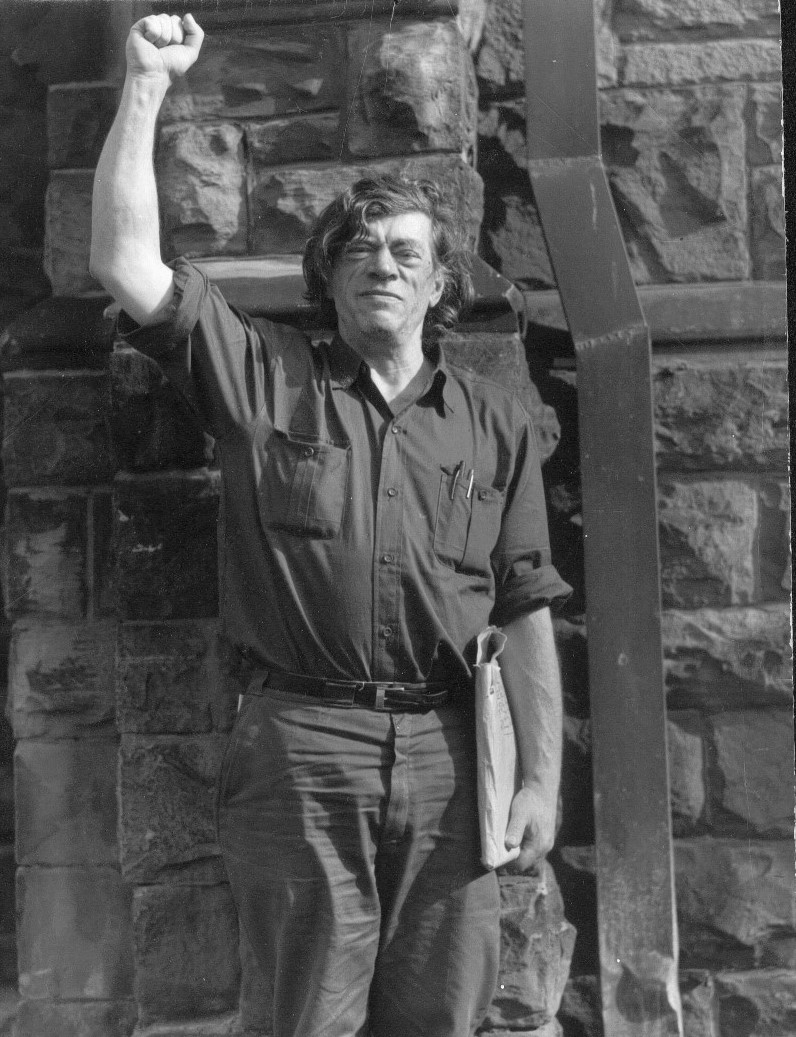 Were you inspired by psychoactive substances like LSD at the time of writing the album? What's your opinion about it?
The substances generally known as psychedelics as a rule open the mind and create state changes. While pot was our substance of choice, day in and day out, we did like mushrooms, mescaline and peyote, but LSD was not abundant out near Stratford, Ontario, during the time we were there. Our lyrics, frames of reference and mind sets were definitely affected by mind-bending ergots and the like. "Feed your head," I believe she said. We did want to be somewhat disruptive and confrontational, with our art, with love being the main underlying force or purpose of our communal efforts and educating ourselves and others. We advocated for the use of these substances.
Also, I can expand upon the psychedelic influences, such as Timothy Leary, Augustus Stanley Owsley, and more. Owsley attended the same prep school I went to in Washington D.C., The Woodward School. The school Yearbook shows him in the chemistry laboratory. He was "preparing."
How pleased was the band with the sound of the album? What, if anything, would you like to have been different from the finished product?
We recognized that the record generally was uneven and jagged-edged, but we also knew that in the main we were a performance entity, and I suppose the feeling was that we would improve at recording in time.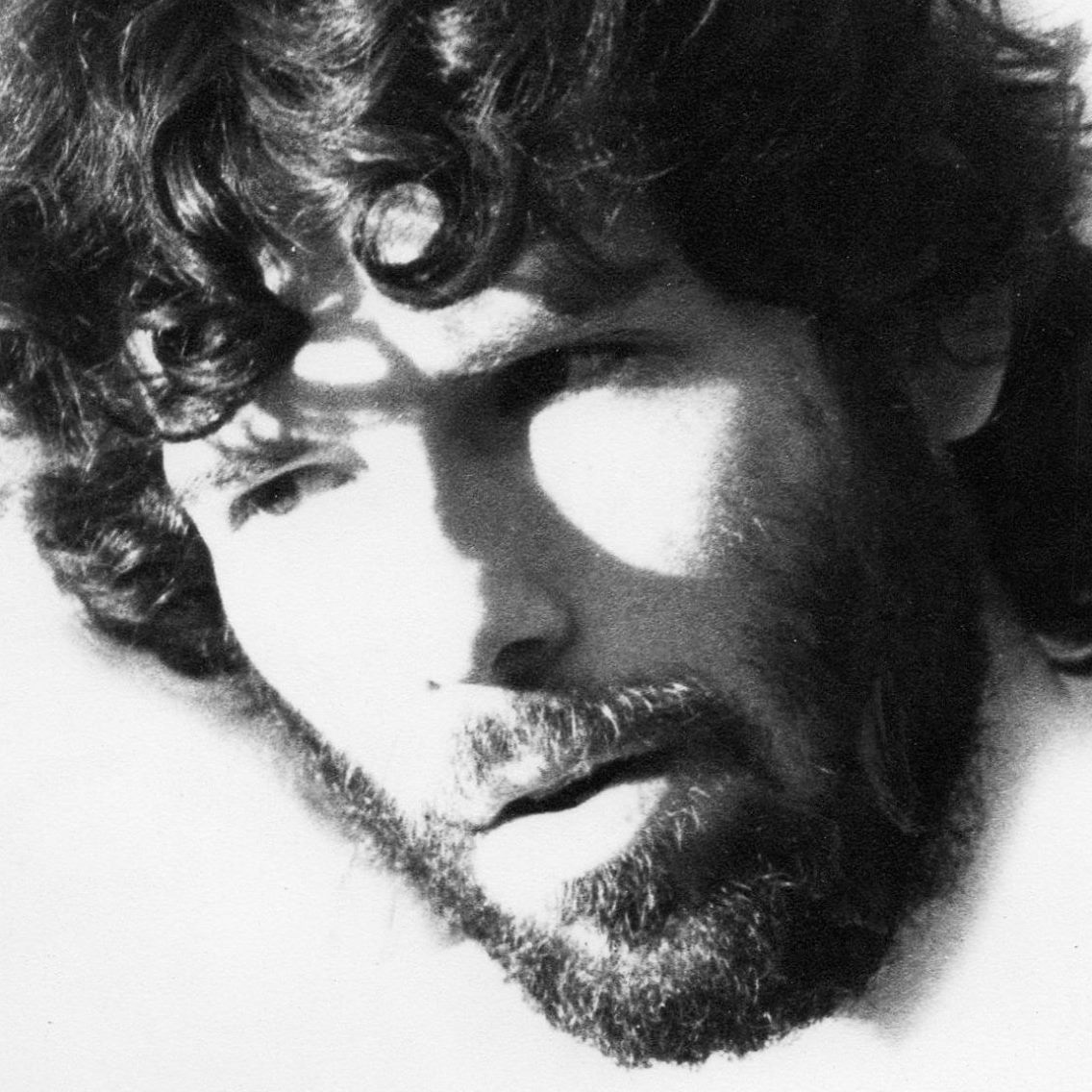 How would you compare your second album to your debut? It was released on CBC.
The Perth County Conspiracy first album is an art work. I have never thought about dissecting it, but the entire thing plays as a live show, a show which I saw dozens of times in the summer of 1970 at the Black Swan coffeehouse in Stratford, Ontario. I feel that the comparison of the first Columbia album, so carefully done and presented, has to be done with the clear understanding that this next album to follow, the CBC transcription, was not a "work," or finely wrought, and had not the fully-realized continuity of the first record done by Cedric Smith and Richard Keelan. As explained earlier, this limited release CBC album was a "demo" sort of an album, a sampler for university radio stations, the CBC and others, to hear the P.C.C. It was not a commercial release – Cedric and Richard may have been paid union scale for the sessions, but there may have been no pay, they would tell you about this. The songs were ones not on the P.C.C. first album. I like the record. I played and sang on one song, and was happy to be there. The song choices, performances, and the pastiche sort of approach to it, makes it a good effort on balance. Cedric recalls flipping through song lists, "what about this one?"…"Or ..this?" And this ended well I think. It is another look at the duo of Cedric and Richard, and the happy blend of two quite different singer-songwriters. The comparison of the two Columbia albums is also tricky. I was all over that second Columbia album and absent from the first album entirely. I like the one I'm on in some ways. The recording live was exciting. George Taros played beautiful piano throughout. Maybe the second Columbia album was "bigger" in those ways.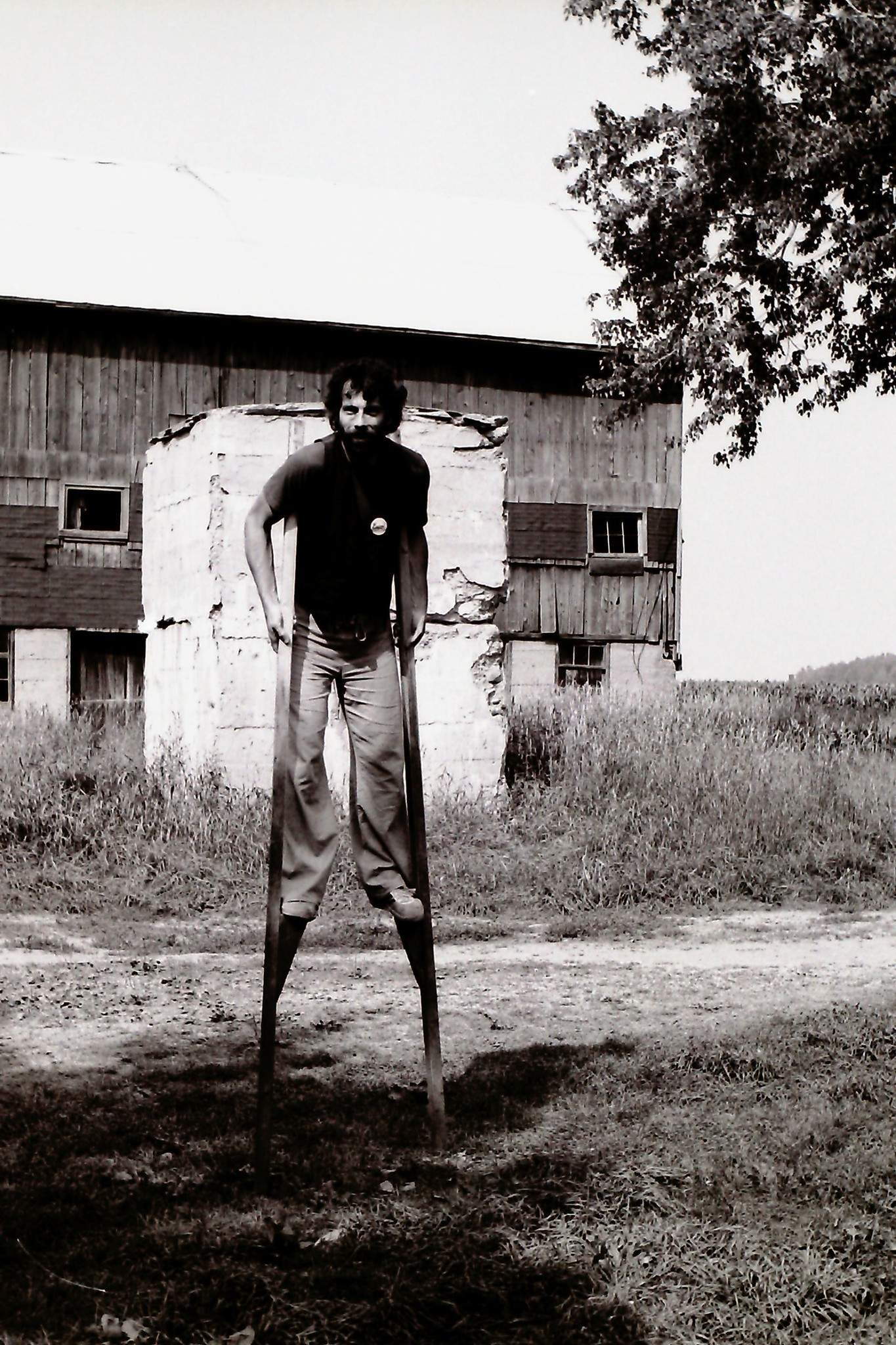 Did the band tour to support the LP?
Modestly. We did play all over Canada, but not in the U.S.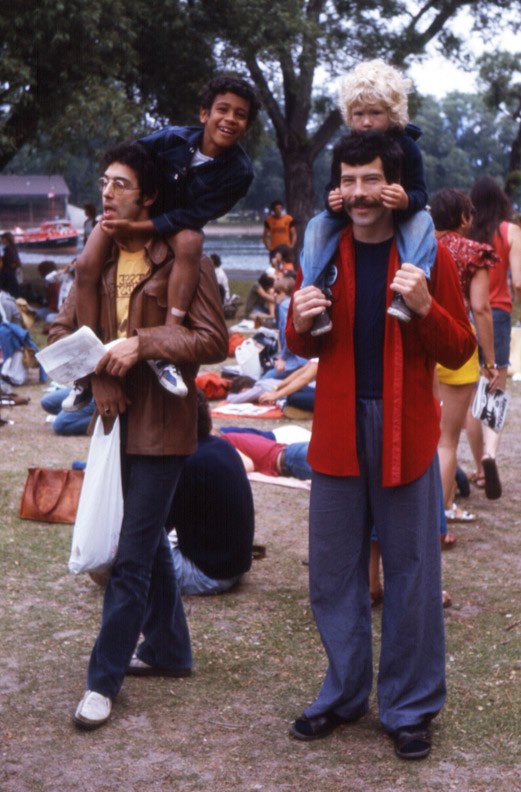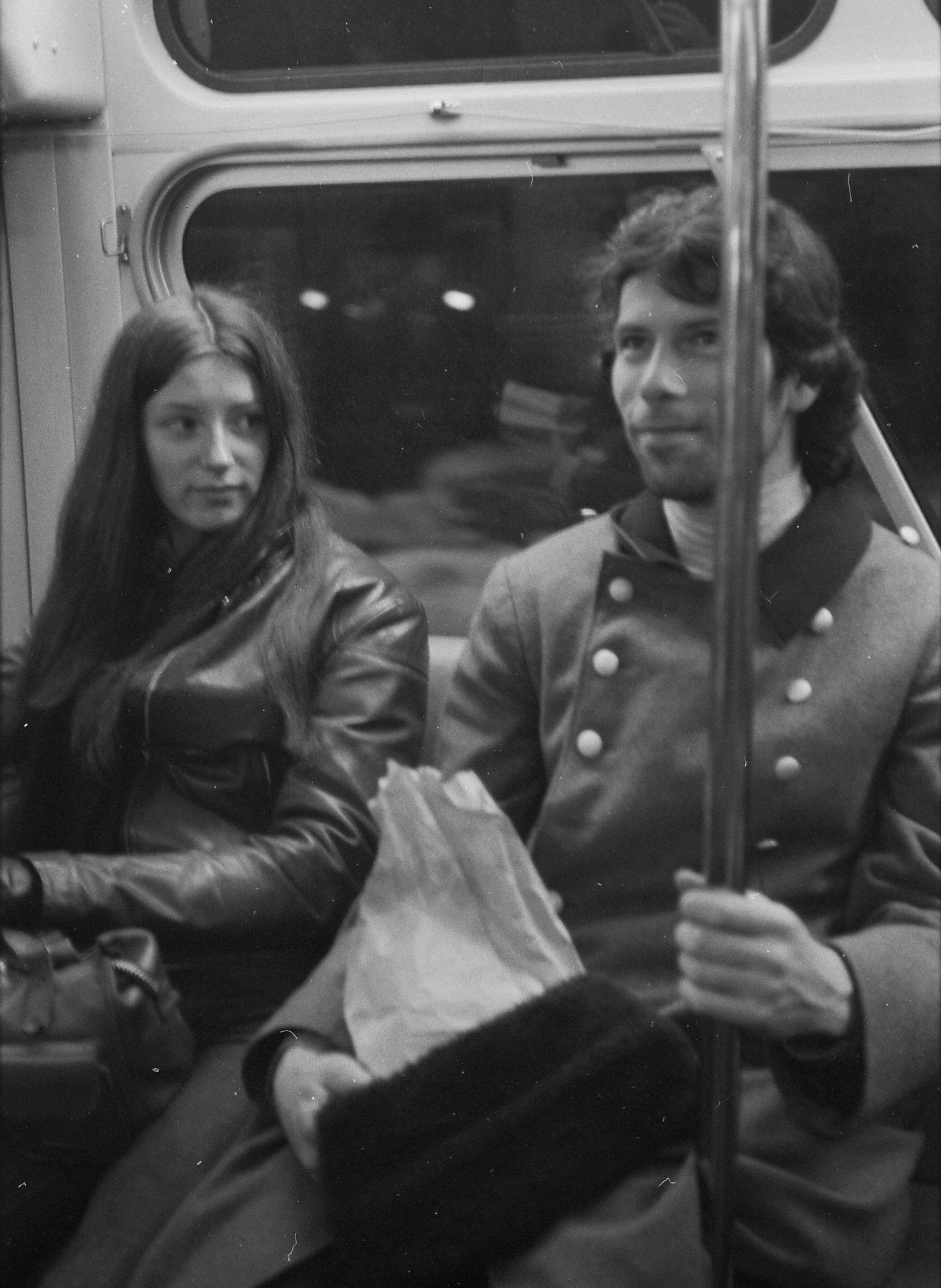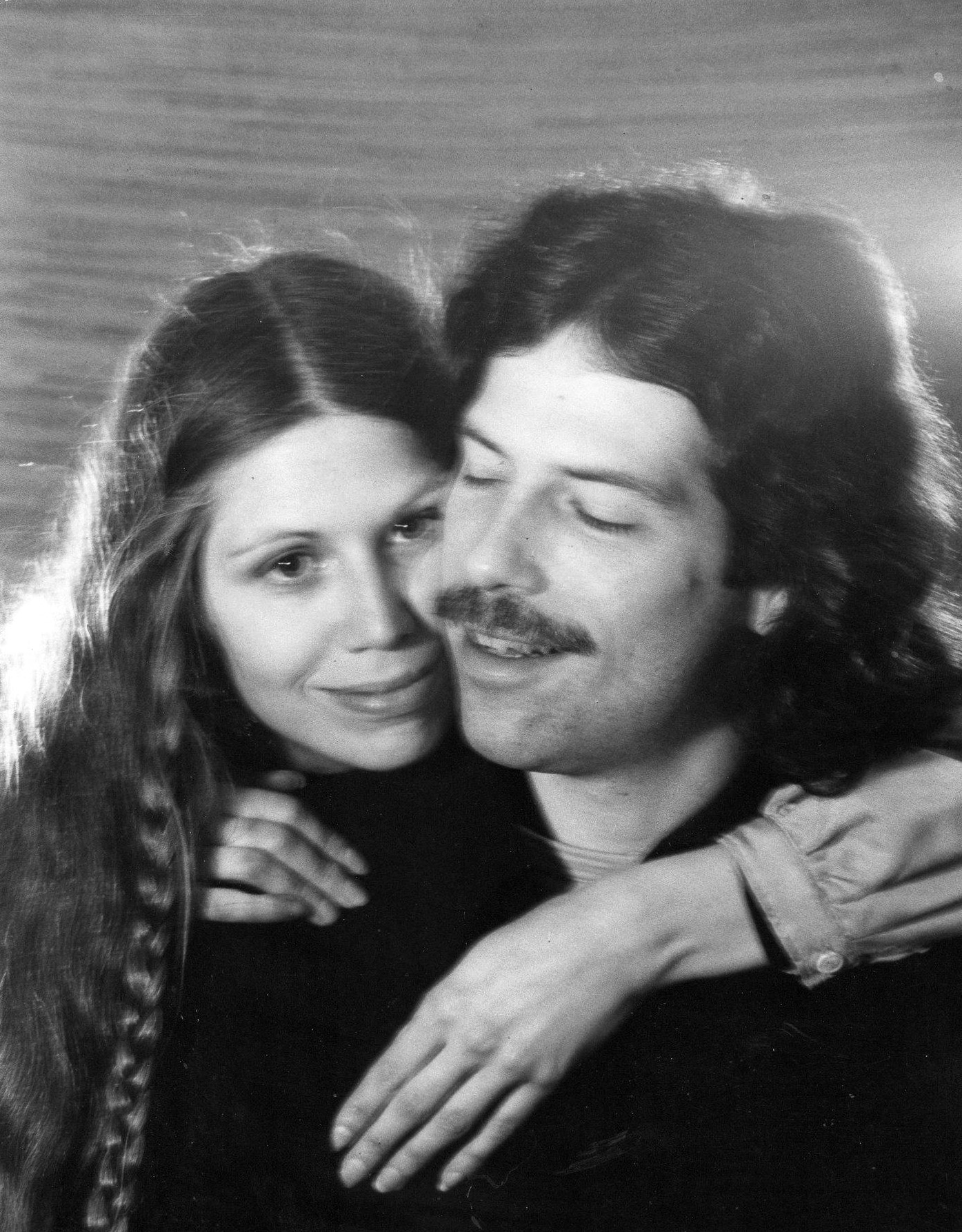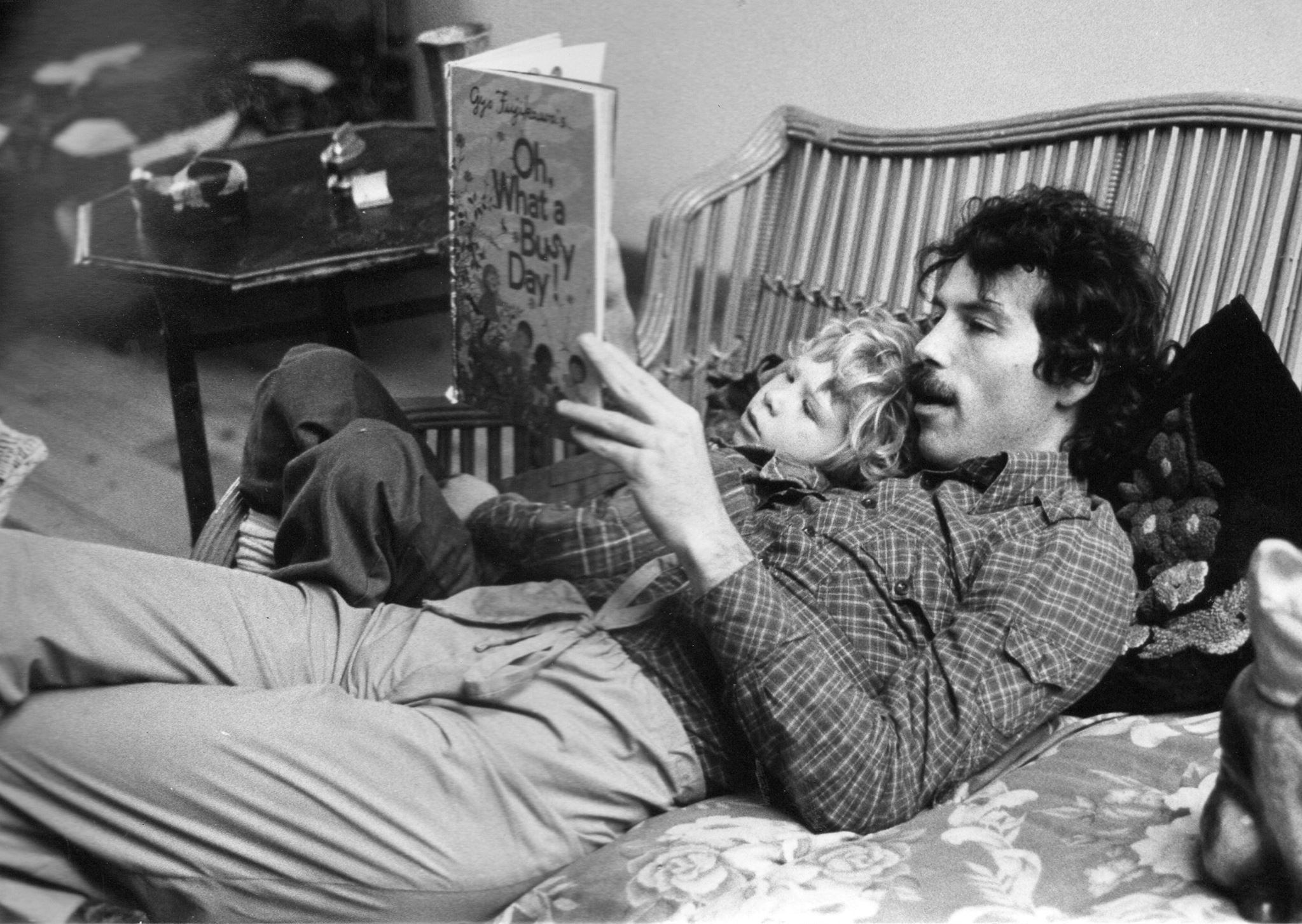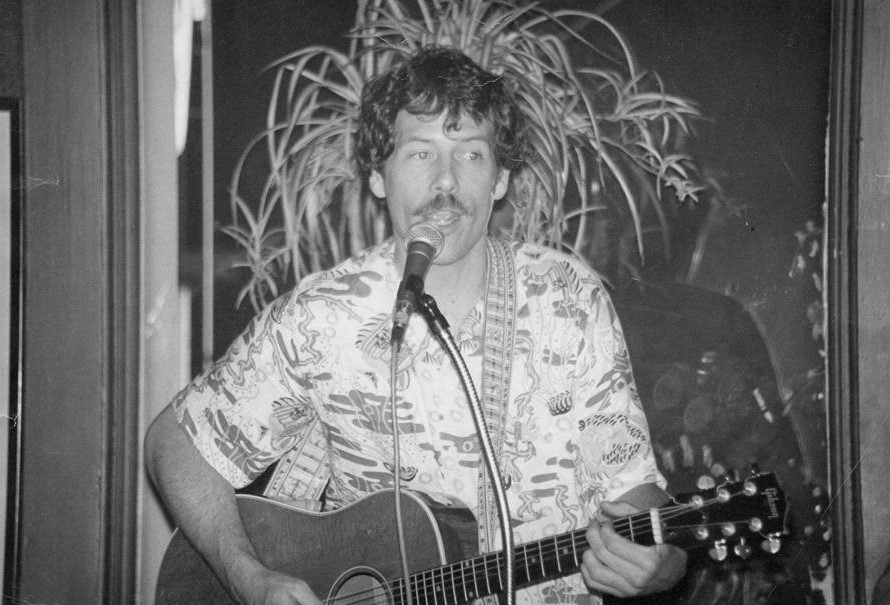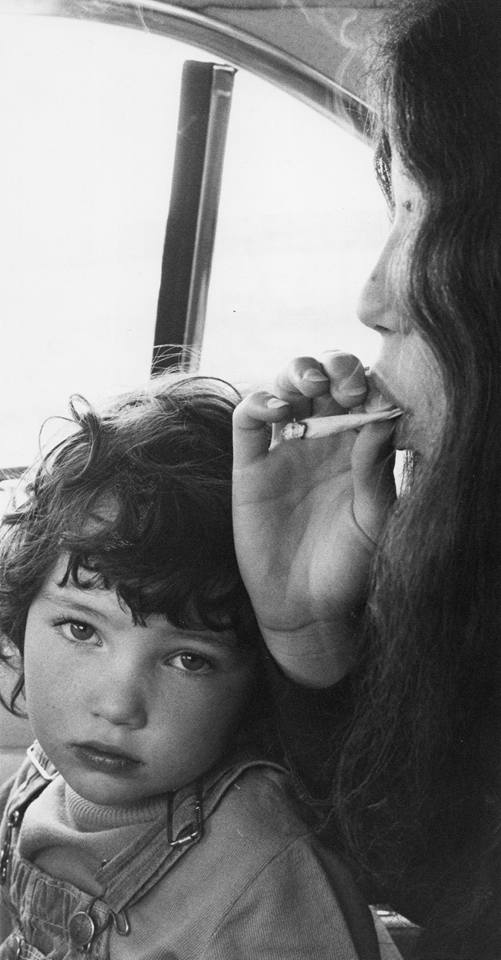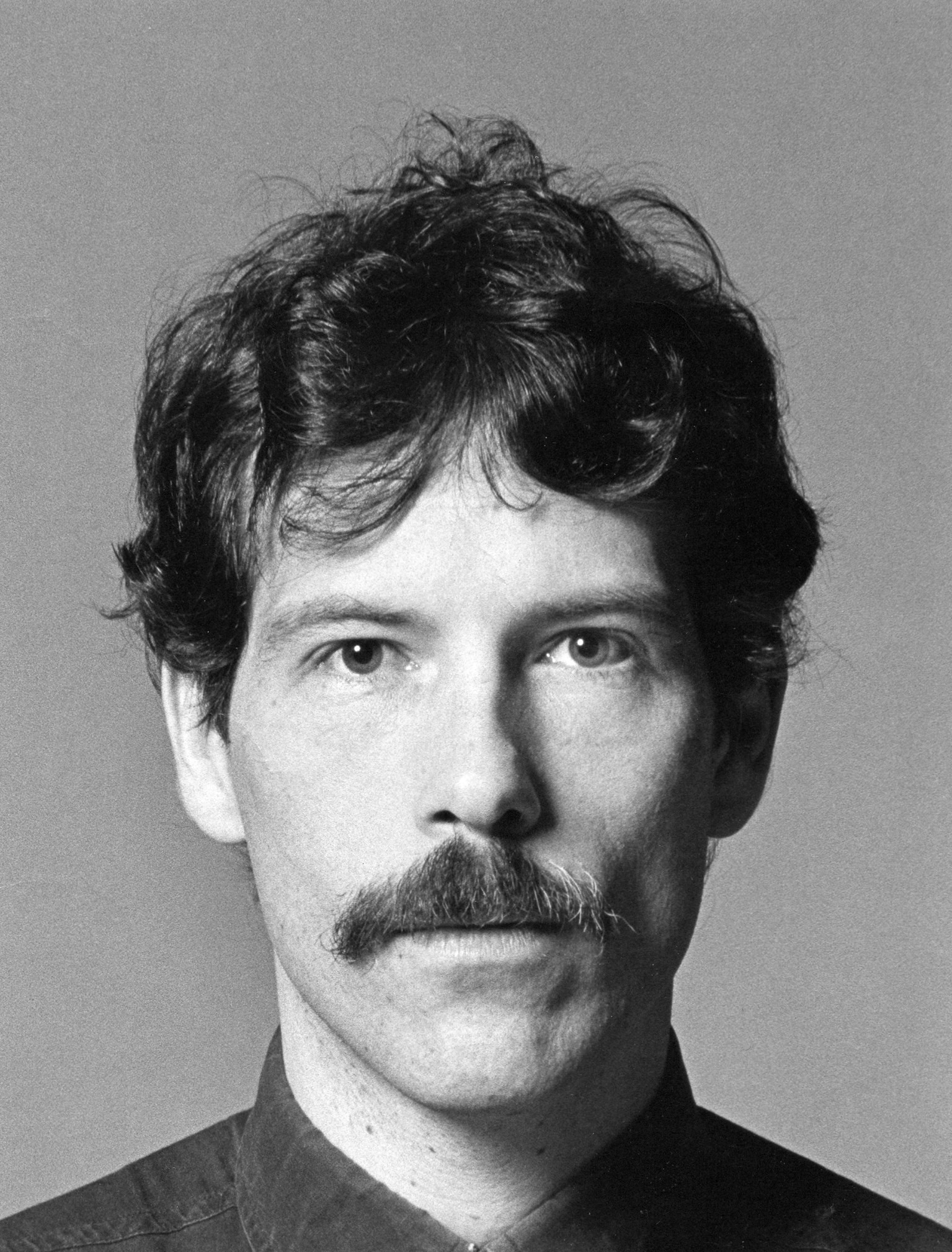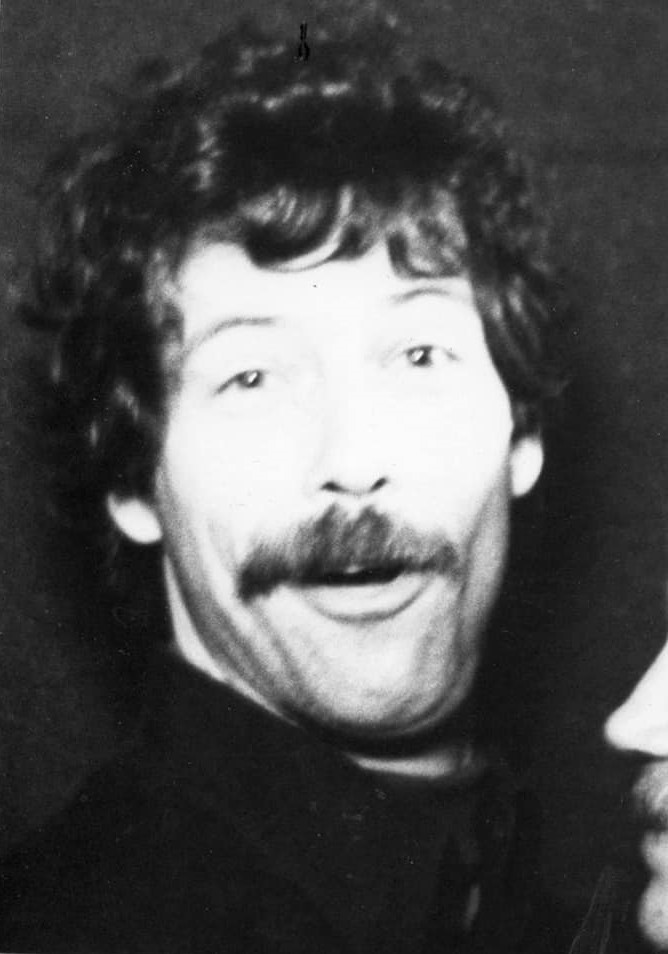 Tell us more about the Columbia live album.
The second Columbia album, (the third album the group made) is the one I first made with the group. We were influenced by psychedelic experiences, and the aggregate wisdom of the authors and politically active people of our time. We were classic "counter-culture" folk, living on farms (rented) around the Stratford area. My song 'Sailboat' is an acid trip song. Hard to miss this if you examine the lyrics. We did mushrooms, mescaline, and the like. No one used speed, cocaine or any sort of opiates. Drinking was kept to quite a minimum, but the ever-pervasive cigarette had its loyal subjects. We were stoners, and we liked peace and love, and we tried to be nice. We all in time tried our hand at growing food, pressing cider, making Maple syrup. Song selection. Okay, Richard Keelan was forceful and had a hundred songs, most of them interesting. His stuff always got consideration, and he and Cedric likely discussed how the time would be apportioned. I had two songs on the 'Alive' double album. That was okay with me, because I got to sing, lead a lot, and play guitar. The Incredible String Band also influenced the P.C.C. a lot, in terms of zany lyrics and odd unconventional approaches to song styling.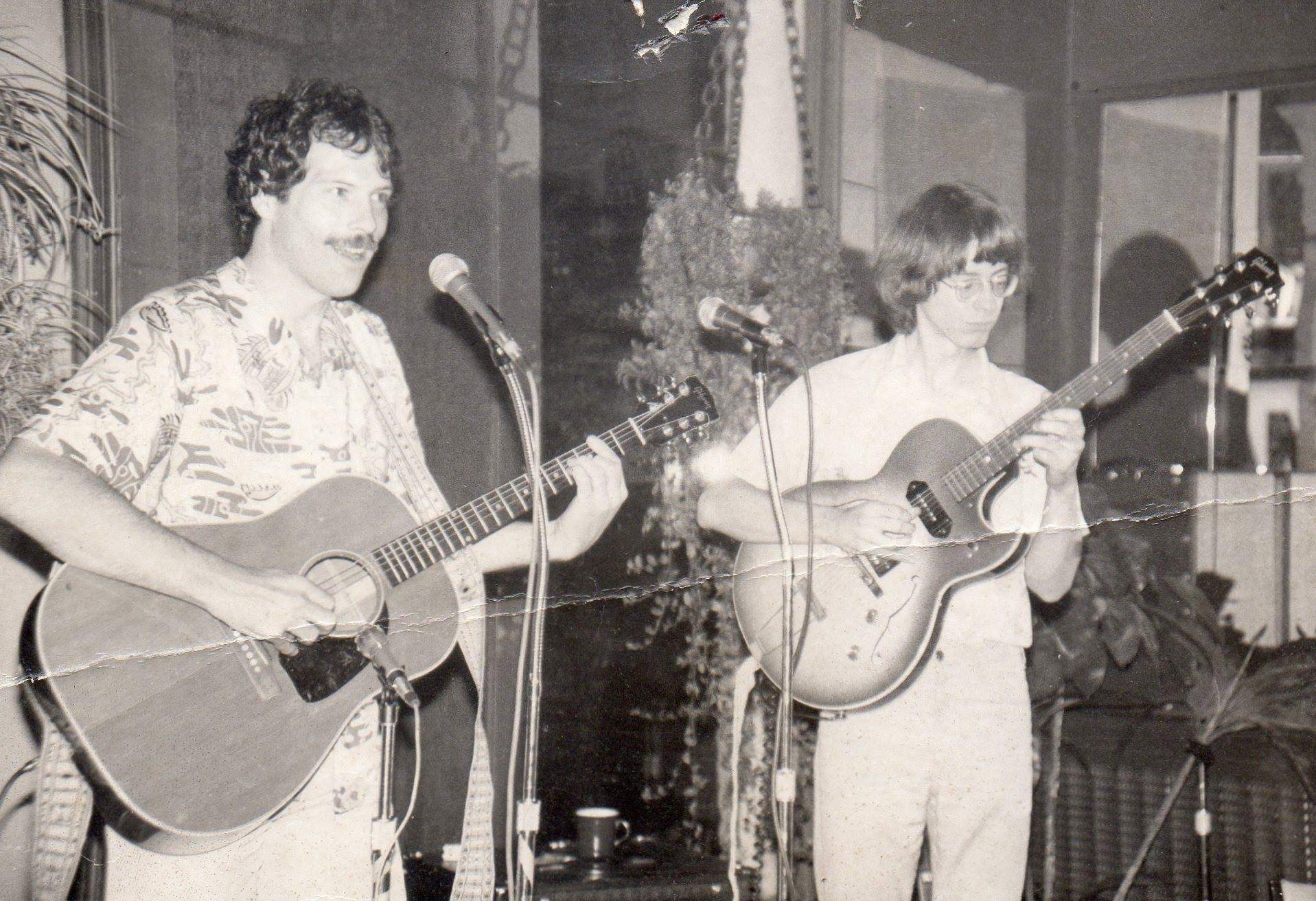 'What Bus Tour' is another release that was released in 1973? It was originally recorded in 1969. What can you tell me about this release? I can't find any information.
Again, Richard Keelan might be a good source for insights on this – I missed this bus tour and record. I did an album with Cedric called 'Ten Lost Years And Then Some'. It was about the 1930s in Canada.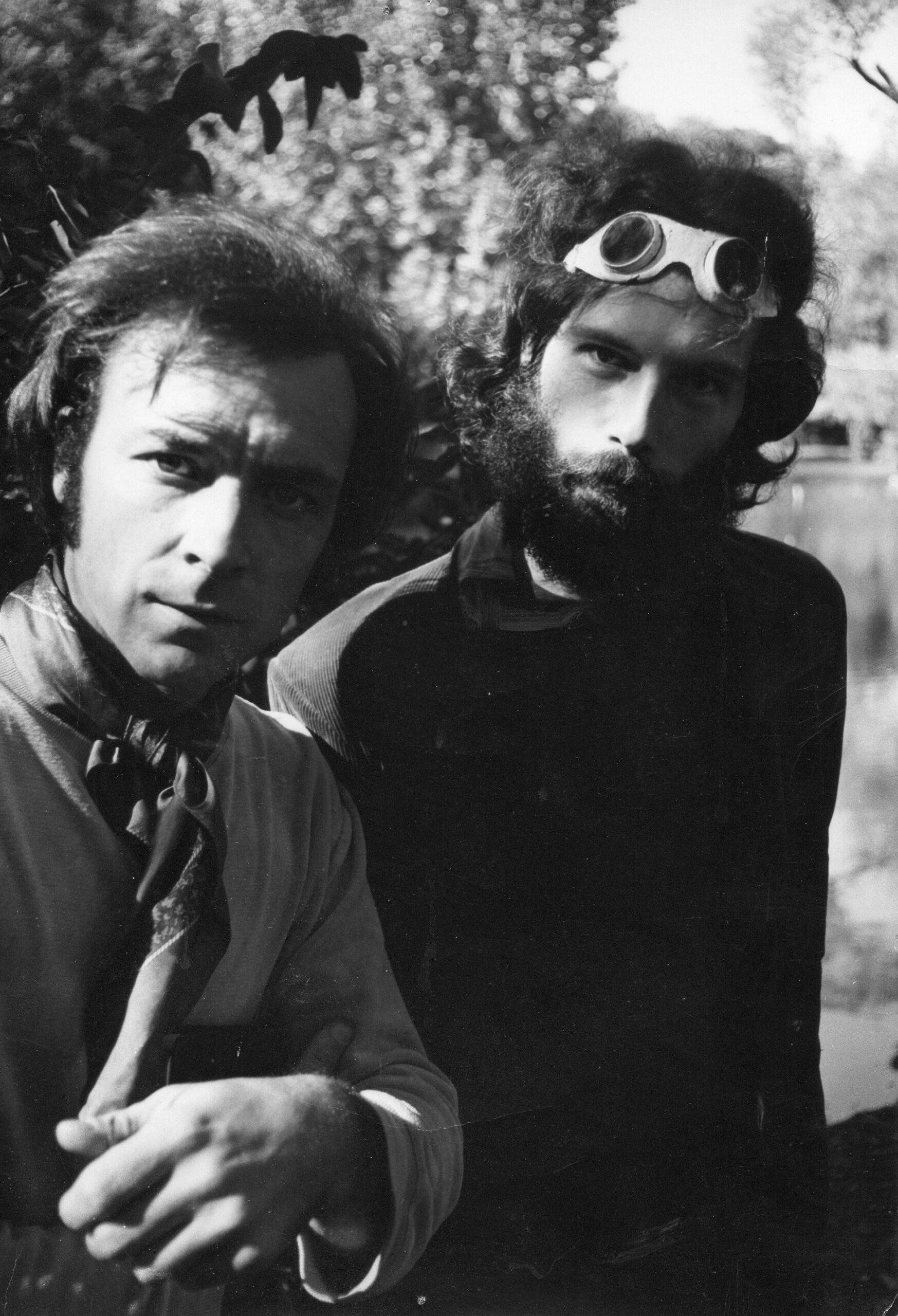 … and 'Breakout to Berlin' is another live album?
That album is so cool. Cedric Smith can tell you all about this record and the experience of making it.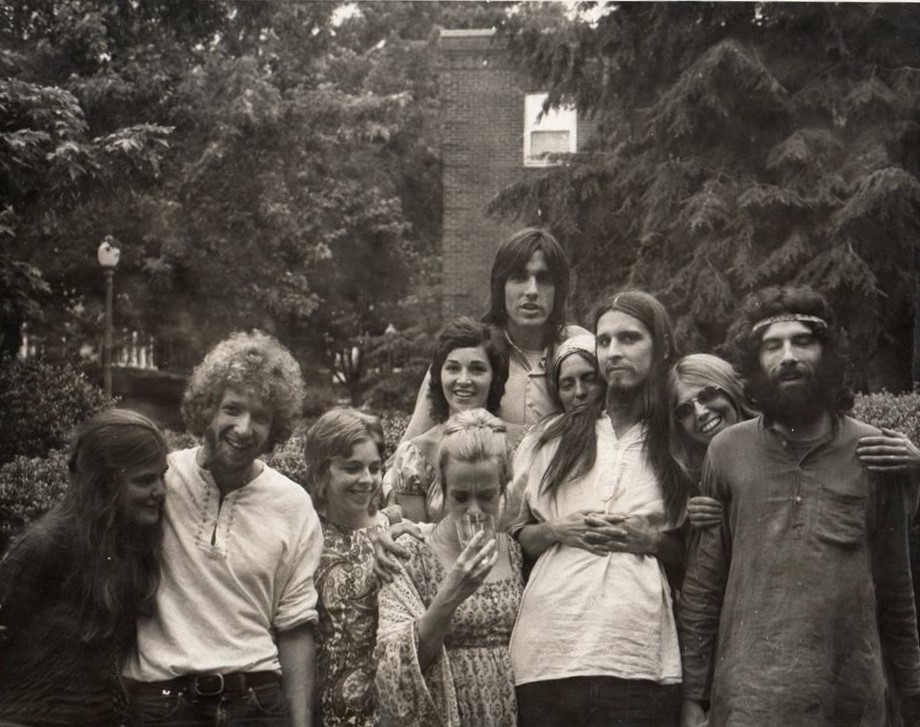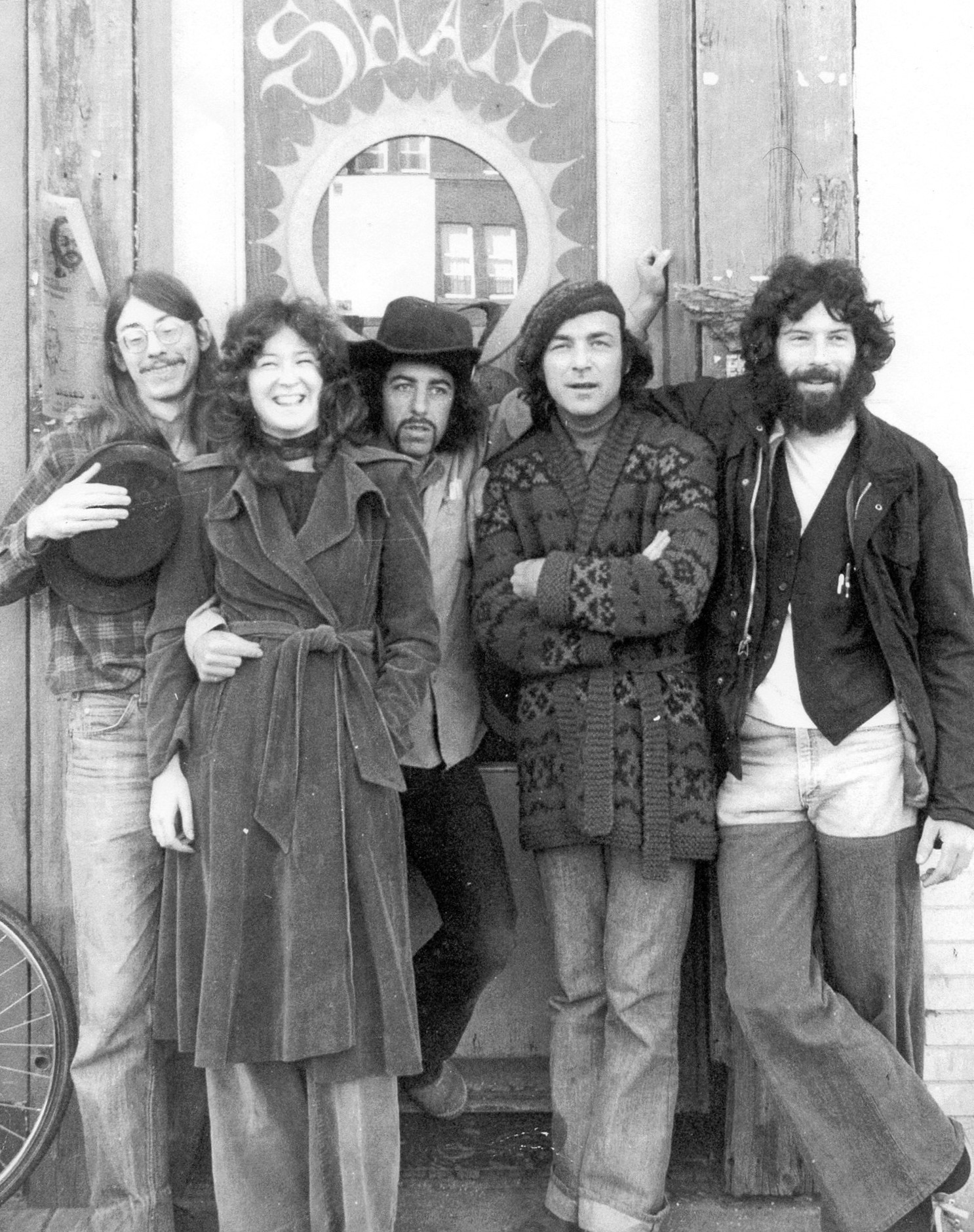 What happened after the band stopped? Were you still in touch with other members? Is any member still involved with the music?
After the band stopped all the participants went on to do many other things. I became a private investigator, and continued with music as well. Cedric Smith did TV rather successfully, more recordings were done. I am playing and singing and writing and I have an art show hanging here in Toronto.
Klemen Breznikar
---
All photo materials are copyrighted by their respective copyright owners, and are subject to use for INFORMATIONAL PURPOSES ONLY!
Enjoy Terry Jones' art: