Apacalda | Interview | New EP
A Montreal singer/songwriter Cassandra Angheluta working under moniker of Apacalda showcases a unique complexity between the realms of feeling and sound.
---
Creating music has been a means of alchemising her residual emotional traumas from past and present experiences through the one medium that brings any resolve within her.
"Apacalda", meaning "warm water" in her mother tongue, Romanian, is a reflection of Cassandra's means of movement through her art and life. A reminder to reconnect to the warm water that can calm and ground you, despite the chaos and unpredictability of outside circumstances.
Melancholic, dreamy, enigmatic and hauntingly beautiful, she's creating her own immersive world with a refreshed approach to indie, electronic pop meets dream wave sounds.
"Warm water is a reflection of my means of movement through my art and life"
What led to start your project under the moniker of "APACALDA?"
I had begun to take my music career seriously in 2019 and was simultaneously in the midst of wanting to change my artist name. APACALDA came to be in 2020 when I developed CHS which is essentially an intolerance to marijuana that develops in long term habitual smokers. The only thing that made me feel better was being in hot water, so I was taking a lot of baths. During this time, my mom was taking care of me. I speak to her mainly in Romanian and after hearing myself say "hot water" so many times in Romanian, it stood out. Not only does it sound nice but it also pays homage to my roots.
You're originally from Romania?
I am a first generation Canadian, born and raised in Montreal. My parents came to Canada during the communist regime of Romania in the early 1980's.
In what sense are you referring to "warm water?"
Warm water is a reflection of my means of movement through my art and life. It gives me a similar feeling of reaching any resolve through the creative process of writing music. The comfort of being held. A reminder to reconnect to the warm water that can calm and ground me, despite the chaos and unpredictability of outside circumstances.
Tell us about the creation process behind 'Male Gaze'.
This song came to be so fluidly. It was one of my first songs written while exploring and developing my skills using a digital audio workstation. I felt very proud and excited when two Montreal artists that I most admire, felt compelled and inspired to collaborate after showing them the demo. This song was all tied in together both remotely and during a 2 day studio session at the Hidden Ship in Montreal.
From its inception, this song was fueled by a passionate resentment. There are experiences that I have lived through that, too closely, too often resemble the experiences of many other femme/women I have known and heard of. Women have been, and still are, continuously fighting for a safer existence. For the privilege to not have to constantly assess and react to situations that are a potential threat to our welfare. For basic human rights. For respect. My intention with this single is to evoke a deliberate introspection into our own accountability of how we propagate and impose this current weary "gaze" on femme/women and, the emerging ramifications.
How long did you work on the latest EP and do you think there's a certain concept behind those four songs?
'Apacalda,' the self-titled EP has been in the works for 2 years. I received a refurbished 2011 MacBook Pro in 2020 as a gift, got Ableton and ran with it. I am extremely proud of how much I have been able and committed to doing in these past two years.
This EP was the opportunity for me as an artist to introduce myself to the industry and to listeners. The concept is for me to guide the listener through a journey of my duality, through the contrasting details of the lyrics in comparison to some of the musicality. Following a downward, inward spiral of truth, pain and utmost vulnerability. Each song being deeper and more open than the last. The first glimpses into me.
"Raw, genuine, honest"
The music you make sounds very intimate, do you ever feel vulnerable or uncomfortable when it comes to expressing through art?
I love this statement and question. I feel like I have successfully established my presence as the type of artist I want to be. Raw, genuine, honest. It is challenging to process difficult situations in life and I feel a sense of protection under the veil of creation. I feel like I am able to address things that would otherwise be hard to speak about.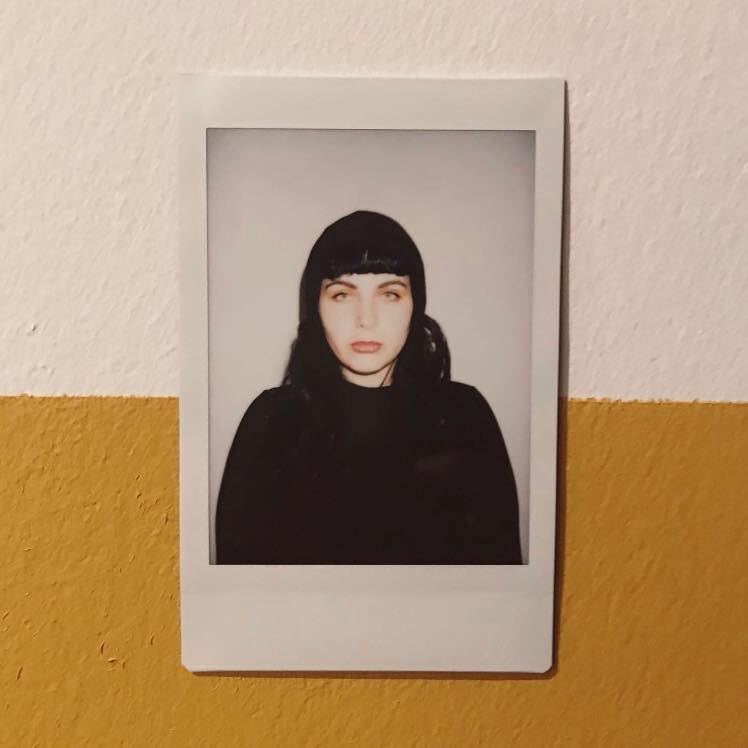 What's next for you?
I am currently focusing on my EP launch event that is set to take place in the early months of next year. I would also love to tour around Canada. As for writing and creating, I have slowly started the engine on the next project, my very first album. I look forward to sharing more parts of me. 
Klemen Breznikar
---
Apacalda Facebook / Instagram / Bandcamp / YouTube