Various Artists – 'Peppermint Presents…RAT RACE!' (2022)
This is an archival disc of unreleased music by those who recorded at Peppermint Records in Youngstown, Ohio though the mid 60's through 1976, complete with short vintage commercials (also from Youngstown) designed to give one the flavor of radio from the day.
---
The Youngstown's music scene in the late 60's and early 70's was thriving, featuring clubs like the Freakout, Mouse Traps and the Zodiac Club, its musical gold. Some of the bands from the area played live endlessly, yet never released a record, some released records but never played a single gig. At the same time, the studio was recording jingles and commercials, which you'll hear between each track. Youngstown had a sincerely diverse ethnic community as well and that stuff is really rare.
Founder and engineer Gary Rhamy is still behind the console some 50 years later and has with great patience and loving care transferred the recordings you find here himself, on the same Ampex 440 tape machine that most of these numbers were originally laid down on. Because of Gary's indulgence, you can be assured that what you're hearing is the same fidelity that was blasting out of the JBL's back in the day, back when the Blalock Brothers were hearing 'Rat Race' for the very first time (the track from which the album title is drawn).
Gary Rhamy and Peppermint Productions, Dean Anshutz, Adam Boose, David Pokrivnak and Anthony LaMarca (from the band War On Drugs) need to be thanked for making the package look and sound so good, and of course all the artists who made this possible.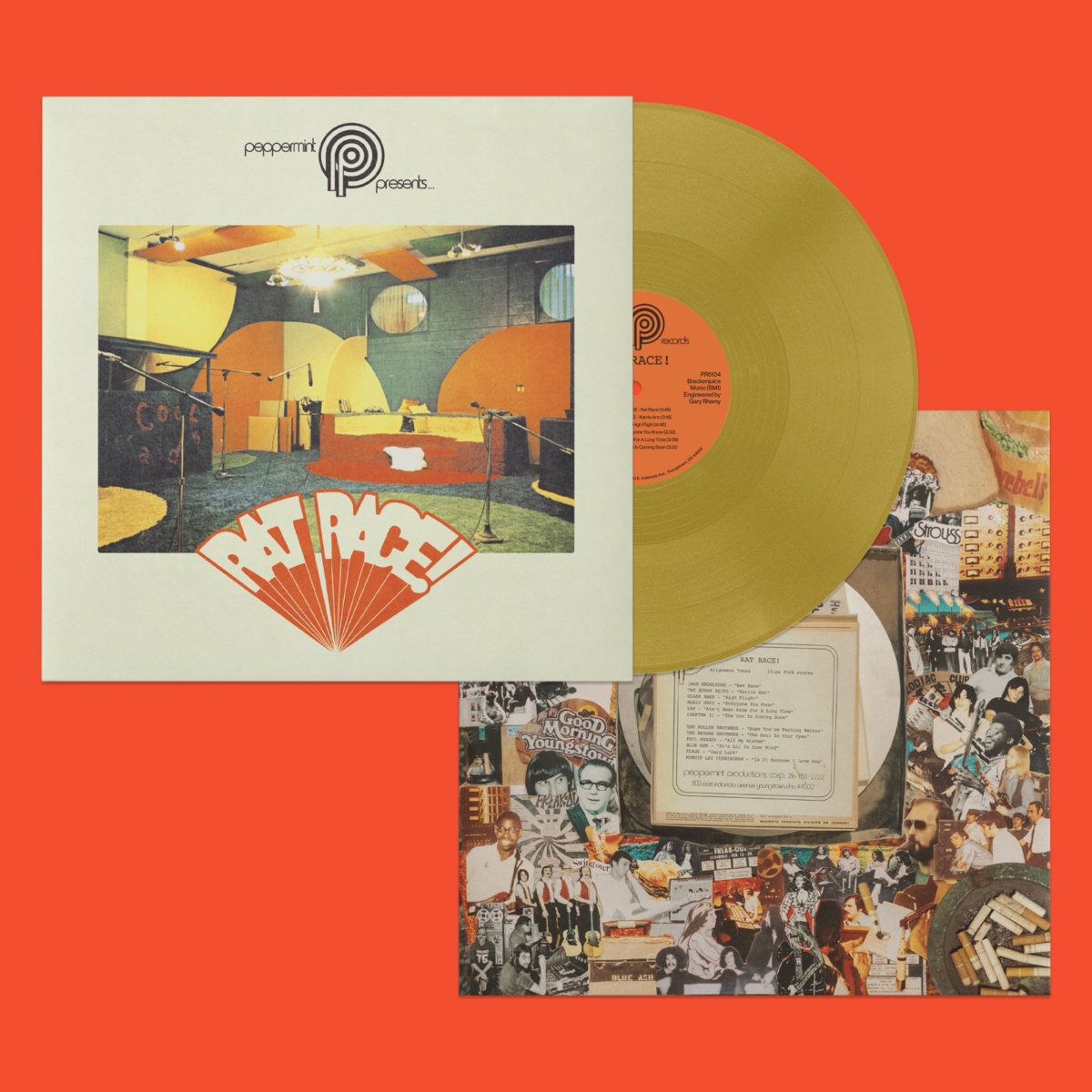 *** The Fun Facts: Limited edition of 100 gold and 100 red vinyl records, along with audiophile black, CD and cassette. Download is available on Bandcamp.
Jenell Kesler
---
Various Artists – 'Peppermint Presents…RAT RACE!' (Peppermint Records 2022)