'Modern World' by Plastic Harpoons | Album Premiere
Today, Santa Barbara indie-rock outfit Plastic Harpoons share their brand new LP, 'Modern World,' out now via Lolipop Records.
---
In times when people think the world is ending, Plastic Harpoons' debut album 'Modern World' demonstrates that the story is just getting interesting.
"We're excited to share our debut album with you. The songs were mostly written acoustically and then fleshed out on an avocado ranch during the height of the pandemic, which helped to keep us sane. Our goal was to make music that we enjoy listening to, not just playing and we hope you enjoy it as much as we do. Just as modernity is subject to change, so is the concept of the world around us all. It expands and contracts in an ever-changing pendulum of contemporary whims and historical context. This is a record of now, always, or anywhere in between." – Sean Renken (bass)
With vocals front and center that have something clear to say, 'Modern World' brings the listener back to the feelings they experienced from 60s and 70s rock bands. A genuine, honest, and artful take on life and all we go through. Blending the dual guitar, keys, bass and drum kit sound of American Rock & Roll, Plastic Harpoons doesn't just hint at places we've been but transports the listener straight back to when music sounded like humans in a room together, jamming riffs that they all enjoy.
Somewhere between the no-frills, don't bore us get to the chorus sound of Tom Petty, the thoughtful arrangements and wild solos of Queen, Plastic Harpoons have made one thing clear. They are a band.
The songs weave their way through Heartbreak, loss, love, and acceptance, ultimately tied together with the main theme of the ups and downs of our existence living in our modern world. The record was recorded by Taylor Casey (Vocals, Guitar), Daniel Vasquez (Lead Guitar, Backing Vocals), Sean Renken (Bass, Backing Vocals), and Bijan Firouzan (Drums, Backing Vocals). Andrew Manos (Keys, Organ), Joe Farey (Keys, Organ), and Jared Yee (Saxophone) joined the band to add more than a touch of color.
Recorded at Savannah Studios in Los Angeles by Wyatt Blair, Modern World was mixed by Bear Erickson and mastered by Joby Baker. The record is a culmination of years of songwriting, and like each member's personality, each song has a different feel and inspiration. Sonically, 'Modern World' doesn't show a band whose songs all sound the same.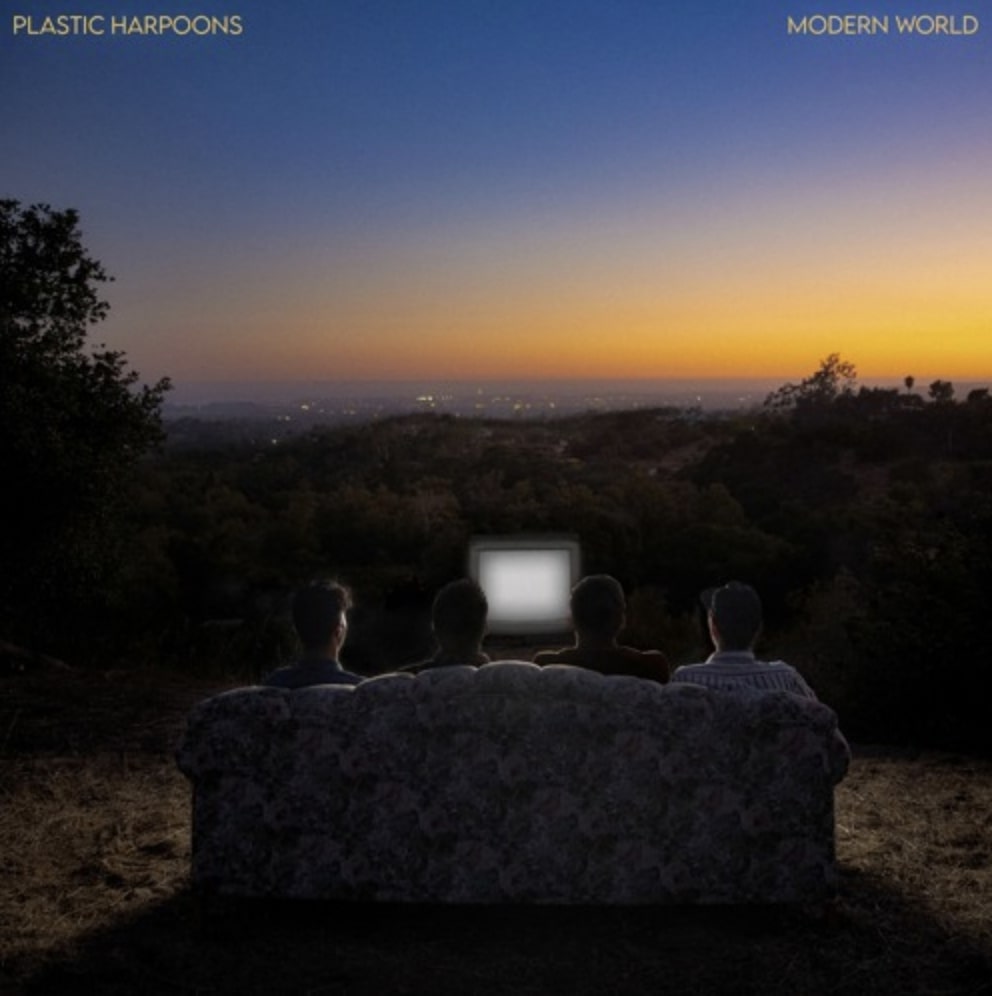 'Modern World' has softer indie folk rockers, such as 'Diamond Wings,' 'One Step,' and 'Modern World,' while other songs show off a rockier, reverb drenched side, such as 'Dirty Linen Sheets,' and the closing track on the album, 'East of State,' sounds like it could be a funky Eagles song. The record boasts a wide dynamic range, from loud solos, to a man and one guitar, and many songs find you singing along to a 3 or 4 part harmony. Modern World definitely shows what Plastic Harpoons are capable of and it hints to what is to come.
---
Plastic Harpoons Facebook / Instagram / YouTube
Lolipop Records Official Website / Facebook / Instagram / Twitter / SoundCloud / YouTube / Spotify