Neon Heart | Interview | "Livet/Ytan"
Neon Heart is innovative five-piece from Sweden, mostly experimenting within the genre of psychedelia and "krautrock" with fantastic jazzy touches.
---
Their latest release, 'Livet/Ytan' is a double album ready to take you on a very special journey. Aboard!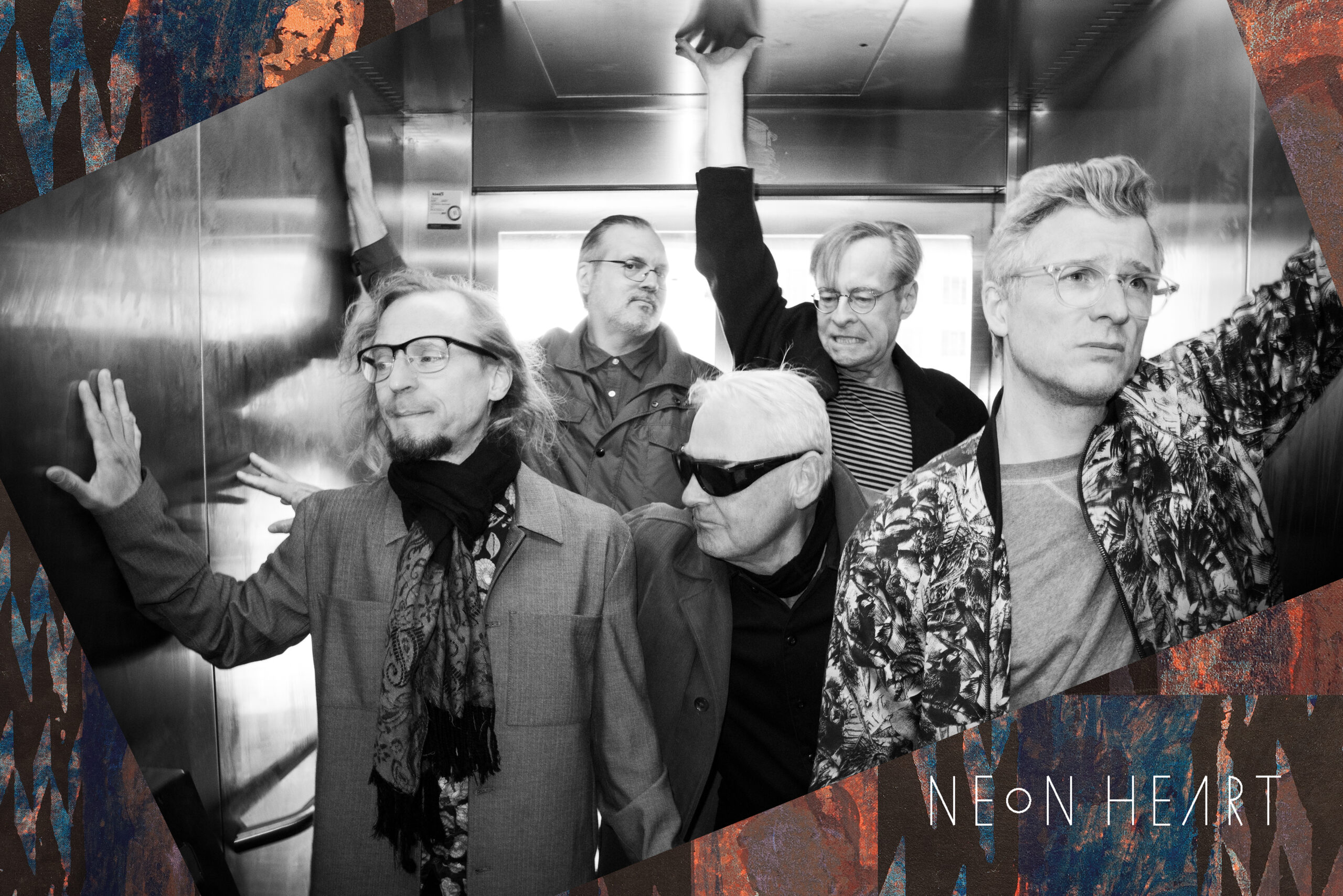 "Can is an immense influence on me and Neon Heart"
Would you like to talk a bit about your background?
Magnus: Musically, I come from a blend of 1960s-70s-80s music. In my early teens, I listened a lot to classic progressive rock, like Genesis, Yes, Pink Floyd, Gentle Giant, Mothers of Invention, Mahavishnu Orchestra, later expanding into the Canterbury bands like Camel, Caravan and Hatfield and the North. Punk was of course a heavy influence and felt very fresh when it was new, not least its more sophisticated post-punk/new wave offshoots, like Public Image Ltd and Wire. I also realised that I really loved some of the 1970s disco music, Chic opened my mind in a way to music that I had previously experienced as – "commercial", for lack of a better word. And Moroder has of course done some fantastic stuff.
I had a serious Grateful Dead period, too, in my early twenties. And Kraftwerk, Ralph & Florian, made a deep impression on me. Funnily, I was originally a flautist, so the flute and electronics bit attracted me. Obviously, Neon Heart is heavily influenced by krautrock, and over the years I have listened a lot to most of these West German bands. They have a sensitivity that resonates with me on a very emotional level. Some of the melodies of Kraftwerk and Neu, for example, actually bring tears to my eyes – and I don't cry easily. But it's something about the intervals in their songs that is just so incredibly beautiful to me, the simplicity. Parts of the 'Autobahn' affect me in that way.
I guess my greatest and most lasting early influence must be Miles Davis, who revealed the world of jazz to me in my mid-twenties. I love and deeply respect everything he has done, with a particular fondness for his electric stuff, including 'Bitches Brew' and 'In a Silent Way', and the late quartet with Tony Williams, Herbie Hancock, Wayne Shorter and Ron Carter with their deconstructed "bebop". A magic band…
As a drummer, I come from a New Wave/Post Punk background. Much later, I also started playing jazz. I became quite obsessed with that in my twenties, but never thought that I could pull it off. It seemed too difficult to me, and I didn't consider my drumming skills very solid.
Some years ago, I was also active in a network of improv musicians here in Stockholm, The Great Learning Orchestra, TGLO [Great Learning Orchestra], named after Cornelius Cardew's piece 'The Great Learning'. With TGLO, I have played modern art music by composers including Pauline Oliveros, Terry Reilly and JG Thirlwell, often using graphic scores. Also, it was through TGLO that I met all other members of Neon Heart, except Johnny, whom I knew from before that.
(For TGLO, see here.)
Neon Heart consists of members that were all previously involved in different groups. Would you like to take some time to discuss where all were involved before forming Neon Heart?
Magnus: I asked everyone to answer this question in their own words. So here it is, from the horses' mouths…
Björn: After a long period of time outside the music world, an invitation to The Great Learning Orchestra in the late 2000s was my ticket back! There I met Magnus. He had a band, Neon Heart, that he needed to rebuild. I was invited to join in 2016.
Alongside this I also began composing "art music" in quite an amateurish way. Attending workshops and networking, I honed my tools and was finally accepted at the Gotland School of Music Composition as a student for one year.
Since then, I have composed several pieces for smaller ensembles, three pieces for wind symphony orchestra and one piece for philharmonic orchestra.
Petter: I've been playing and making music, mostly on a DIY-level since my teens, on my own and in bands. In recent years, I had been focusing more on the viola and electroacoustic music (through EMS, the centre for Swedish electroacoustic music and sound-art) and through The Great Learning Orchestra, which is a network focused on contemporary art music and group improvisation.
Johnny: Parallel to Neon Heart, I sing and play the guitar in Jomkka, a post punk/indie-rock duo, and a band that I had before joining Neon Heart. Before that, I played in a number of different genres, including reggae, funk, metal, punk… Mostly as a bassist.
Daniel: Before joining Neon Heart and during a crossover period I'd been working with different kinds of projects, composing music for dance and sound installations and performing and recording with bands such as All Traps On Earth and Änglagård, the jazz trio Listen Here! And the electro duos TTOS and Viirus, Jesper MålstenImmersee, Isak Sundström/Cecilia Edefalk – Marcia Elegica, and several film- and intermedia projects with guitarist and composer Leif Jordansson.
Besides Neon Heart I'm (among others) currently active in the improv trio Rekon (we've released our second record this year on Portuguese label Creative Sources and are now doing a series of concerts for music students, followed by improvisational workshops exploring rhythmic and tonal interplay in a freer context and the relationship between improvised music and silent movies), The Aleatoric Chamber Ensemble (experimental classical chamber music – a combination of graphic scores, improvisation and electro-acoustic mixed media) and TGLO – The Great Learning Orchestra.
During the pandemic I've been doing more long-distance collaborations, including a jazz project with guitarist Robert Musso, bassist Jair-Rhom Parker Wells and former Ornette Coleman-drummer Grant Calvin Weston, heavy beats with Gothenburg drummer Pontus Torstensson a.k.a. Tentakel, and releasing the electronic improv adventure-album 'Gold' with trumpet player Mike Lloyd.
For more information, music, photos and videos visit danielalga.se.
Björn Wallgren was a member of Södra Bergens Balalaikor and Commando M. Pigg.
Björn: My musical journey has been a truly long and winding road, from one extreme to the other.
In 1964 I started a city-blues band in the tradition of John Lee Hooker and Howlin' Wolf. We played standards, but I also improvised on both themes and lyrics on stage as a singer and lead guitarist.
After my military service, I began to study architecture.
To "cool off" I joined Södra Bergens Balalaikor, a collective of 30-40 musicians with a typical Russian line up. My instrument was the dombra. But what mainly attracted me musically, was the singing of Ukrainian, Georgian and Siberian songs. The mood of these songs was very "bluesy", I felt. The leaders of the collective hunted for nontypical music and made arrangements for the orchestra to play. I learned discipline and interpretation playing with them.
I took part in two full-length LP recordings for the record company "MNW". We rented an auditorium in a nearby high school and made the recordings in one day. The instruments were not recorded on separate tracks, but we had enough control over the recording to make a balanced mix. Everything went smoothly and it was never boring.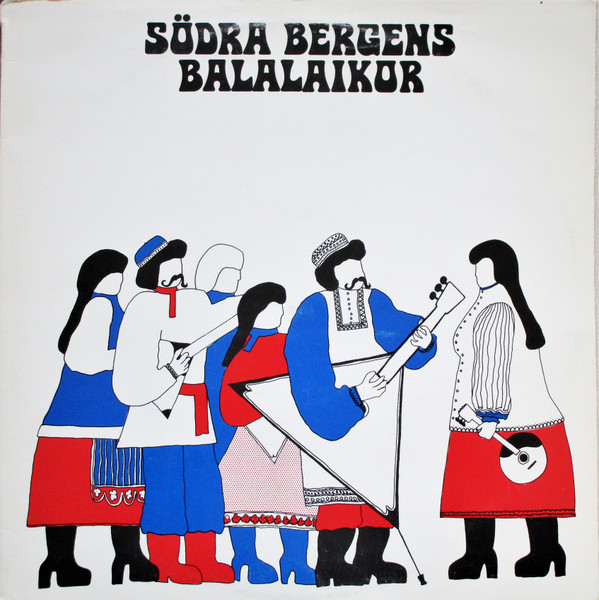 The peak of my balalaika years was the grand tour we made in the USSR. Actually the tour went to Ukraine, with concerts in the conservatories of Kyiv and Odessa. We also performed in a factory in Leningrad and at a sovkhoz near Zaporizhzhia. The factory and the sovkhoz looked like they were from the 1930s,exactly like an Eisenstein movie, but everyone smiled at us and the KGB agents kept a very low profile…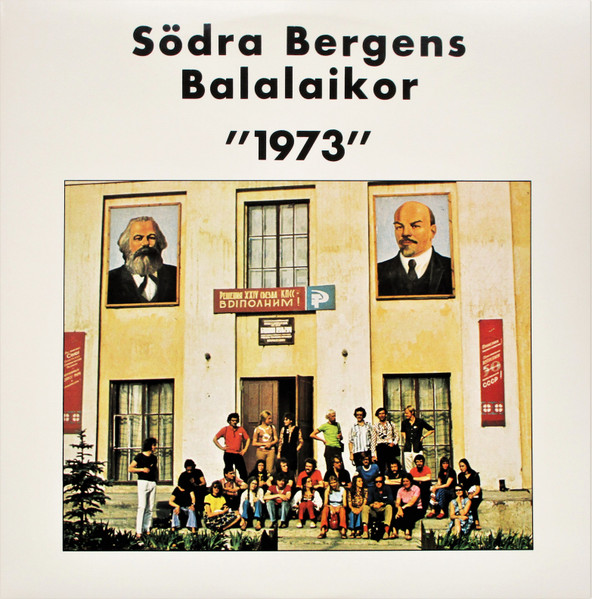 But my creative urge grew stronger! I studied electroacoustic music at the EMS electro-acoustic studio in Stockholm, joined the "freejazz" group Lokomotiv Konkret and some rock bands, and in one of them Anders Karlsmark was playing…
He and an old friend decided to form a post punk group influenced by the Talking Heads. They invited me as guitarist, and accidentally met the superb singer Eva Sonesson and thus created "Commando M Pigg" in 1980.
Anders used to bring basic figures and rhythm patterns to the group. Svante wrote urgent lyrics and it was for me and Eva to find out leads and harmonics to create the whole.
Our first single was released in early 1981. The recording was made in one day and one night at the MNW recording studio in Vaxholm, near Stockholm. All instruments were recorded on separate tracks, and the singing was added on top of that. There was magic in the air and the result was 'Kemal'!
The full-length LP that followed was recorded in one week in August 1981 and mixed in September. Of course we struggled a lot with the material but worked very well together with the MNW-team. No dramatic events to share, I'm afraid… I think the strongest tracks on that album are 'Tom Puss' and 'Attkastaspjut'.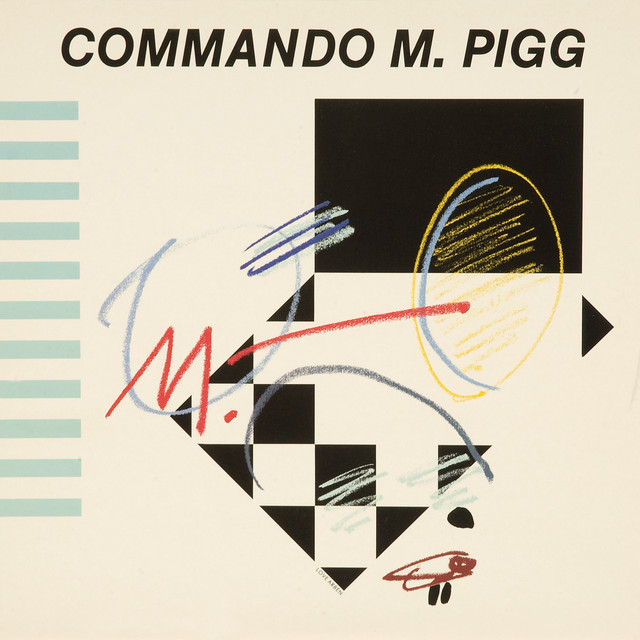 The LP-release triggered a Scandinavian tour together with the British post-punkers Theatre of Hate. Unfortunately the tour attracted a lot of skinheads, and the atmosphere in the audience was sometimes tense. But the tour ended well, eventually!
Can you elaborate on the formation of Neon Heart?
Magnus: I formed what would become Neon Heart around 2007. I had a long hiatus as a drummer between 1987 and ca 2001, when I focussed on writing novels. My writing career didn't take off, though, so after living in London for a couple of years in the late 1990s I found my way back to drumming again. In 2007 I felt confident enough to start my own project.
My concept was that we should play some kind of electric music/rock without any verse-chorus structure, and no fixed songs. I didn't think of it as improvisation – which it really was! – but more as a way of getting down to what I found most exciting about playing. So I started looking for musicians who shared that outlook. I also wanted there to be a horn/sax/wind instrument in the mix, to make it a little less rock-and-rollish. And a guitar-based approach was also to be avoided. I also didn't want our music to be driven by vocals, since I am really not very fond of vocal music, although I do like vocals as one flavour, among other instrumental flavours. So: no songs, no verse/refrain, no soloists and no guitars. I wanted this to be beat-based. I think I was a bit inspired by what Jojo Mayer was doing at the time. And if a DJ would have volunteered for service in my band, I would have jumped for joy. That didn't happen, though…
I met Johnny when I was looking for players for this project, and he played guitar with this still nameless constellation for about a year. Then he went his separate way, musically, focussing on his own project. But we remained friends. This original setting also included a trombone player. We never gigged.
A little later everyone from the first constellation quit, and a band named Neon Heart crystallised. For some five or six years we consisted of the same five members, it was very stable. It was me on drums, a very gifted bassist, a saxophonist, a keyboard player and a guy who played everything from oud and viola da gamba, to clarinet, sax and bass clarinet. He also sang, or yodelled. We gigged regularly in the Stockholm area but didn't do any serious recording. Funnily, in that iteration of Neon Heart, we actually did have rudimental songs. The bass player, Martin Johansson, was extremely talented, a bit like Jonas Hellborg. But he just couldn't improvise. So what happened was that he had a fixed set of bass lines which we gave names, thus making them into songs. The rest of us improvised on top of that. But Martin really determined most of it through his bass lines.
Around 2015 Martin the bass player quit, though, and Johnny joined us again. This is when our music turned completely improvised. Both Johnny and I are extremely fond of not having any songs, and just making everything up on the fly. Just letting it happen. And from around 2017 major personnel changes took place, eventually leading up to the current quintet setup in 2018 with only me remaining from the original Neon Heart.
About this time, I really got into recording. I bought the necessary equipment, taught myself how to use it, and started recording, editing and mixing our rehearsals, resulting in our first two track ep in 2017.
Before that, all our music just vanished into thin air…
What makes this group special is the fact that you are all coming from different musical backgrounds. Is your creative process based solely on improvisations?
Yes, improvisation is the basis for everything we do. And except for Johnny, we all met through the improv network TGLO. Even Johnny's lyrics are improvised – I don't know how he does it, and plays the bass at the same time! It's amazing, really. Anyway, we literally never play the same thing twice. Ever. Not once. This has become a cornerstone in our process. When we meet for a recording session (basically our rehearsals, since I record all of them) none of us knows what is going to happen, musically. We don't have any such plans. The same applies to our gigs. So, if you attend one, you can be certain to have a rather unique experience, at least in the sense that what you hear is a first – and a last.
Of course, we all have our own ways of musicking – every musician has his own voice, so to speak – so what we do in NH is probably always quite recognisable, maybe even predictable. Most people who see us are genuinely surprised when we tell them that the gig they attended was completely improvised. Sometimes, I think of what we do as a receiving process, not unlike the automatic writing of the Surrealists or the communication with "the other side" of the Theosophists. We are all just receptacles of something bigger than our individual egos. At least, that's how I like to think about it.
Another important concept, which was part of my original idea for what became Neon Heart, is the collective nature of what we do – with no soloists or leaders, only five equals, five peers, communicating, leaving space for each other, listening to what the others are doing, acting and reacting. This doesn't always work perfectly, obviously, but that is my and our probably unattainable goal. It is quite easy to play in constellations of three or four. But when you reach five it starts to get interesting, you have to think, be mindful of what you do, make sure that you respect the others, and prevent yourself from dominating. It is really interesting how up to four players can work around each other quite effortlessly. But five is the tipping point. It changes everything. The music gets mushy sonically, and you have to work with that, not against it – if that makes any sense. Personally, I would love to expand into a sextet, septet or even octet. This is not likely to happen, though, since I am sure I am the only one who would like that. But through the TGLO I have played in ensembles consisting of perhaps 50 players. When it works, that is quite magic. We did a wonderful concert like that with JG Thirlwell a couple of years ago. It was fantastic to move musically with that beast of an orchestra.
Your debut album was released at the beginning of pandemic. Did that have any impact on its release?
Indeed. All our physical albums have had their release parties delayed due to the pandemic. I don't think that the release per se was affected by the pandemic – other than the fact that it was difficult for us to follow up with gigs.
'Neon Heart' was recorded before the pandemic, and released during its beginning. The other two albums were not only released but also recorded during the pandemic, in the intervals between virus waves, when restrictions were relaxed and we could actually meet, to play and record.
I don't think the mood of any of our music was particularly affected by the emergency state during the pandemic. Perhaps the song 'Hashima' on 'Neon Heart' was, though. It is certainly a rather gloomy, threatening piece. Personally, I thought the mood of that song had more to do with global warming and the climate crisis. And it is named after a post-industrial island. Again, though, we recorded it before the pandemic, so it wasn't affected by it, unless in a prophetic way.
Tell us about the compositions of your debut album, 'Neon Heart'?
The tracks on 'Neon Heart' are all excerpts from my recordings of our rehearsals. The process has been largely the same since then, with me going through the recordings, identifying interesting sections, combining elements and parts, perhaps changing their respective order, editing things out etc. My working method here is very similar to what I have read of how Holger Czukay processed the early recordings of Can, before they could afford to multitrack. I try to increase the density of the recorded material, make logical compositions out of it, peeling away stuff that I feel detracts from what is really going on in the music at hand.
Then, when I am satisfied that I have crafted what may be called a song, I give it a working name and run it past my bandmates, who react to it and give me feedback on the mix and composition, which I then incorporate. In the end, we have quite a lot of songs of this kind – or potential tracks, from which we choose which ones to include on an album. We started working this way on 'Trio', our first full-length album, released only digitally in 2019.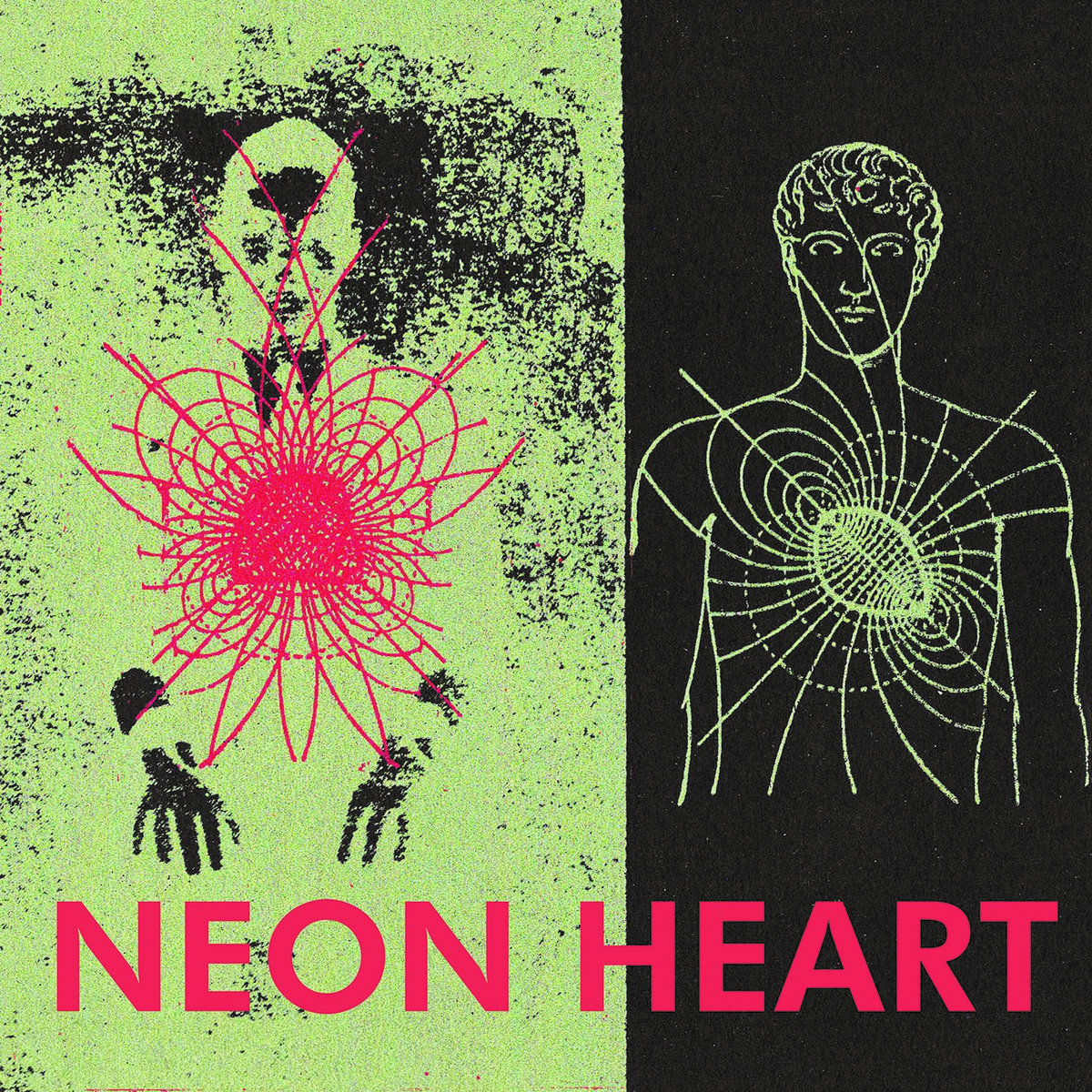 'Neon Heart' was self-published by us. I looked around for a label a little bit, but nothing materialised. As I remember it, I was in touch with Adansonia in Germany already at that stage. They were interested, but hesitated. So we decided to self-publish. The finalised mixes were mastered by Leon Smith at Subvert Central Mastering in the UK. He had already mastered our previous album, the digital-only 'Trio'. I was surprised at the impact he had on the sound of my mixes, almost shocked. It was as if he made me hear my own mixes for the first time. After I got used to what he – and I – had done, I loved it. I remember listening to the 'Trio' album over and over again, on a flight from Stockholm to London. There and then, I came to value what he does for our music very highly, and I look at his contribution as an integral part of our sound. He is a great mastering engineer, perfect for our music.
'temporaria' followed. Would you like to talk about it?
When working with 'temporaria', I began feeling really confident with my working method and took bigger liberties with the material. 'temporaria' is more heavily edited/produced than the predecessors. Neon Heart was more natural in that way.
I work in Cubase, and it is fascinating what you can do with recordings. I do respect the material at hand, the actual recordings, the documentation of what we did in our studio at a particular time. But I feel very free in how I treat the material, changing the order of segments, repeating segments et cetera. This more complete freedom was born when working on 'temporaria'.
From my point of view, it was born of necessity. I felt that the material we had really didn't cut it without quite heavy processing, not in the same way the material on 'Neon Heart' had done. So I really went to town. More on some songs than others, though.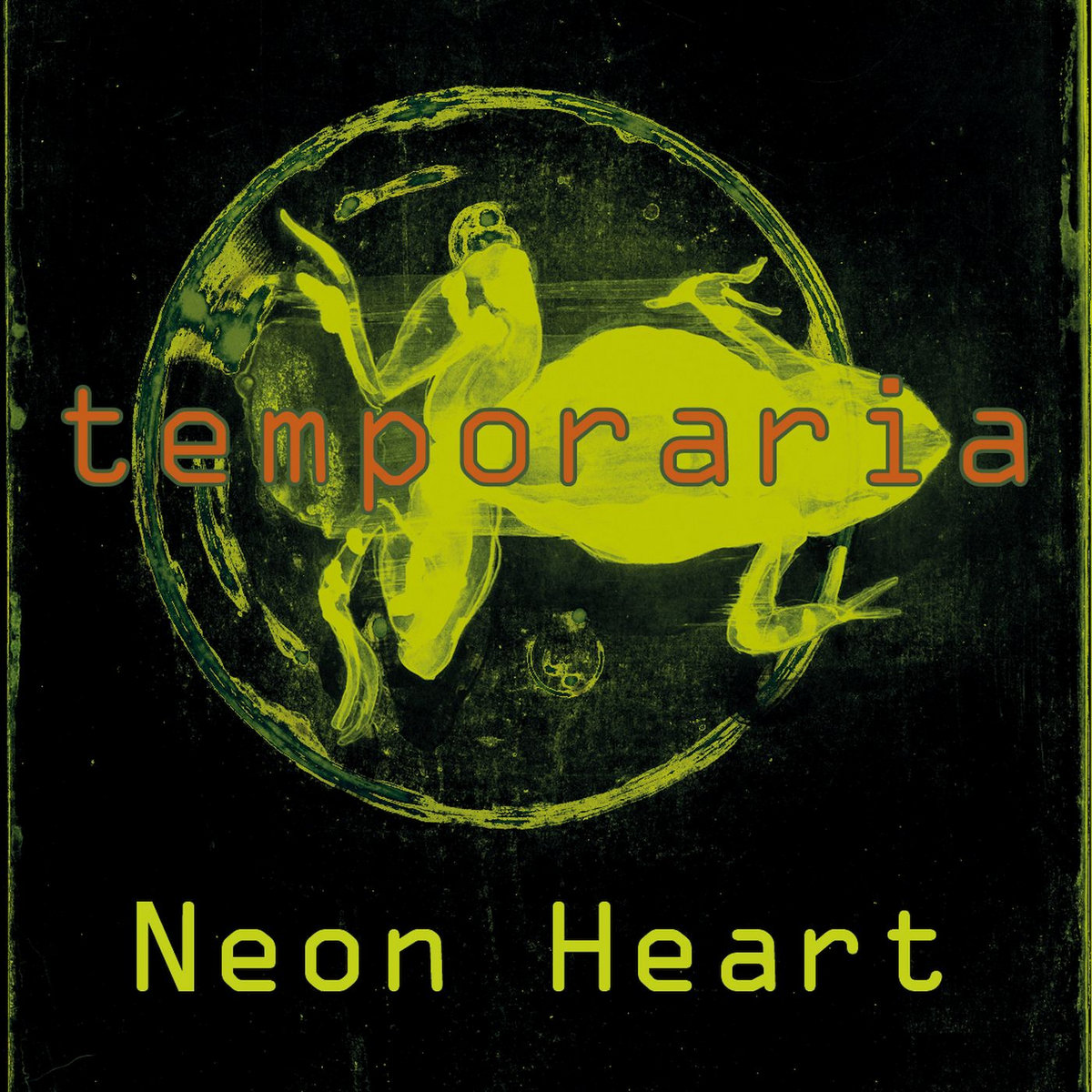 The result was interesting, I think. There is an edgy, angular quality to some of the shorter tracks. And the longest of its songs, 'Slå dig ner', turned out to be an extremely intense journey towards the end of rhythm, if that makes sense.
Some things I never do with the material, though, are tracking (recording the various parts one at a time), overdubbing (adding parts after the main event), and looping the drums and bass. Everything on our albums is as recorded. I rarely change the drums and bass. Funnily, a very thorough reviewer said of 'Livet/Ytan', I think, that the drums and bass were often loops. But that is not so at all. I may repeat parts, but I have never made a drum and bass loop of me and Johnny.
I multitrack, of course. I have a 16-track recorder, and usually use twelve tracks. (For the nerdier readers, I actually use two synced Zoom F8 field recorders. Beautiful equipment!)
'temporaria' was released on vinyl by Adansonia Records in Germany, which was great for us. I had already been in touch with Adansonia for the 'Neon Heart' LP, as you remember. And now they wanted to proceed with a release. We were extremely happy with this, the vinyl is beautiful, and being released on a respected label got us some attention, at least among international reviewers. The album was very well received.
You recently released a double CD, 'Livet/Ytan'. Would you say you were going for a certain concept behind it?
We had an awful lot of material to choose from for 'Livet/Ytan', some 50 songs or so. Part of this material had a post-rock/post-punk feel, too, which was a little different to our previous albums. Also, the pandemic made it difficult for us to come together with all five to record and rehearse. So many of the songs on 'Livet/Ytan' are actually trios or quartets. Only a few are quintets, with all five of us participating. This was not a conscious decision, but mostly an effect of the Covid restrictions. Depending on who participated, the recordings differed a little, stylistically.
That may have been a good thing, in a way, particularly since it is easier to have fewer players.
Due to the sheer wealth and quality of the material we decided to go for a double album. Ideally, we would have published it as a double-LP. But we soon understood that this was not a very popular option with labels, since a double-LP costs exactly twice as much as a single LP, but customers will not pay double-price for it.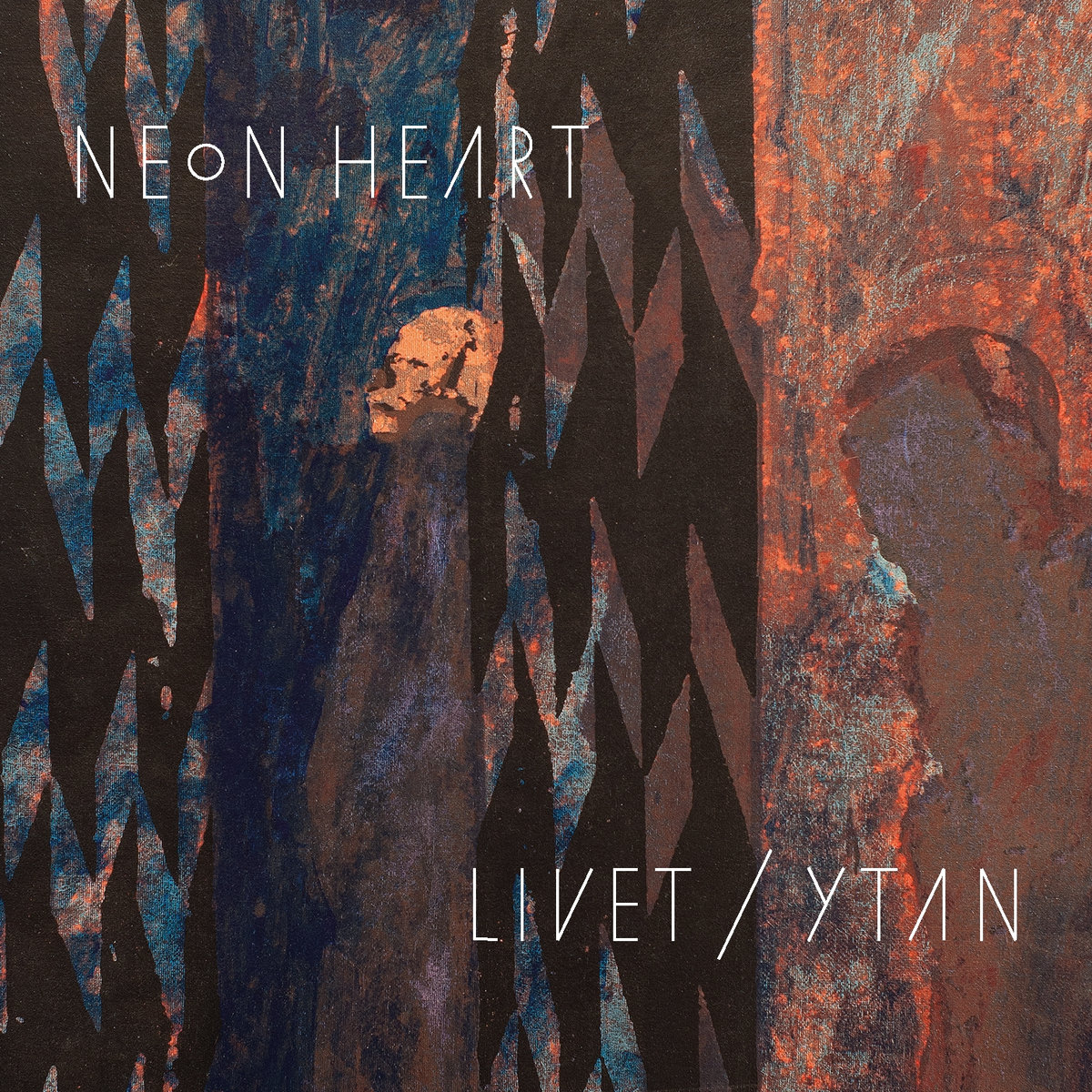 So we haven't been able to find a label for this project. We would even consider releasing it as two separate vinyl LP's, 'Livet' and 'Ytan'. But we haven't found a label for that either. Ideally, however, releasing it as a double-LP is tremendously appealing to all of us. But this is too expensive for a self-release, so we self-published it as a double cd. CDs are much more affordable than vinyl, but are unfortunately a little harder to sell. This is a pity, since it is actually possible to make very nice physical releases in the cd format today, and even I shy away from the plastic jewel cases of the early CDs.
The album itself is incredible! Can you share some further words about it?
It makes me happy that you think so. I listened extensively to it once we had established what songs to include, and in what order. I had already mixed and produced them. But now they were sequenced correctly (put in their right order for the cd release) and mastered, so in a way I could actually hear them properly for the first time. And I realised that I actually thought this album was quite extraordinary myself.
For me, our album 'Neon Heart' was the take-off, establishing our sound and approach. 'temporaria' I saw as a temporary, intermediate state which was to be transcended by the next album, taking everything a step further. I think we achieved this with 'Livet/Ytan'.
Regarding the name, it means Life/Surface. There is no intended deeper meaning to this, however. The titles of our songs are inspired by recognisable phrases from Johnny's improvised vocals. It is often impossible to actually hear what he is singing, not even he can always make it out. But some words or phrases are always recognisable, and since the songs "Livet" (Life) and "Ytan" (Surface) occur on separate discs, we agreed to call the whole album that. As I remember it, this was Johnny's suggestion. A good one, we thought.
Until then, I was considering calling the album "Glossolalia", since our whole process is a bit like that: speaking in tongues, only that we don't speak, but make music.
You seem to connect perfectly as musicians on it.
I agree that there are many such lucky moments of connection and communication on the album. When going through our recordings, editing and mixing them, producing, I guess, I look for those moments of extraordinary coordination/connection. It is magic.
We do, however, have a lot of discussions and debate in the band, as to what we are doing. In my experience, being able to communicate verbally as persons in the band is a prerequisite to communicating musically as musicians. Not being able to do so can be very detrimental to the whole process. There is always room for improvement here.
As I mentioned above, this sense of connection may also be down to the fact that it is easier to play in smaller settings, particularly when improvising.
How pleased were you with the sound of the album?
I have taught myself recording and mixing, and producing. So I constantly strive to get better at it. On 'Livet/Ytan' I aimed for a harder sound than on the previous two albums. I wanted everything to be distinct, particularly the drums and bass. I really went to lengths to make the bass drum distinct throughout. To me, this is a rhythmically very important instrument that easily gets lost.
As a drummer, I don't like it when drum parts reside in the distance. When you go to a rock concert, the drums (and bass!) have an almost tangible presence and proximity. And I wanted to make something like that happen on our album.
Funnily, I thought I had achieved that. But after we had released the album digitally, I listened back to it one day. And suddenly, I felt nothing but dissatisfaction with the sound I had achieved. Perhaps a new vision for the sound of the next album was forming in my mind? All in all, however, looking back today, I can see that I had a clear picture of the sound of 'Livet/Ytan', and I managed to realise that pretty well. So, on balance, I am pleased with its sound.
"Our approach is very much DIY"
Do you often play live? Who are some of your personal favorite bands that you've had a chance to play with over the past few years?
We play live some three to four times every half year. It is not easy to find good places to gig here in Stockholm, and at least one of the best ones for non-mainline music – Snotty Seaside – folded, due to the pandemic. We have regularly played a very small place, Larrys Corner, over the years. It is actually no more than a rather small room. there are 20 people in there, and it feels crowded. It is great fun to play in an intimate space like that, the communication with the audience gets very direct. And Larry Farber, who owns the place, is a fabulous person who has done a lot for the more experimental music scene here.
In December, we will be visiting Gothenburg, Sweden's second biggest city. This will be the first time Neon Heart has ever played outside the greater Stockholm area.
I would like more live opportunities. But there is only so much you can do here in Stockholm. And none of the organisers I have contacted over the years ever invited us for a gig. Our approach is very much DIY. And I do about as much myself as time and energy allows.
We had hoped that Adansonia taking on 'temporaria' would result in invitations to gigs or festivals on the continent, or at least in Germany. But so far this has not happened. The pandemic probably didn't help, either. Fingers crossed, though!
We have played a few gigs with some of Micke Tuominen's bands over the years (Kungens Män, Sista Maj). Recently, we shared the stage with Gustav Nygren's (from Kungens Män) band New Rose, which was exciting. Apart from that, most places we play are too small for meaningful sharing of their stages.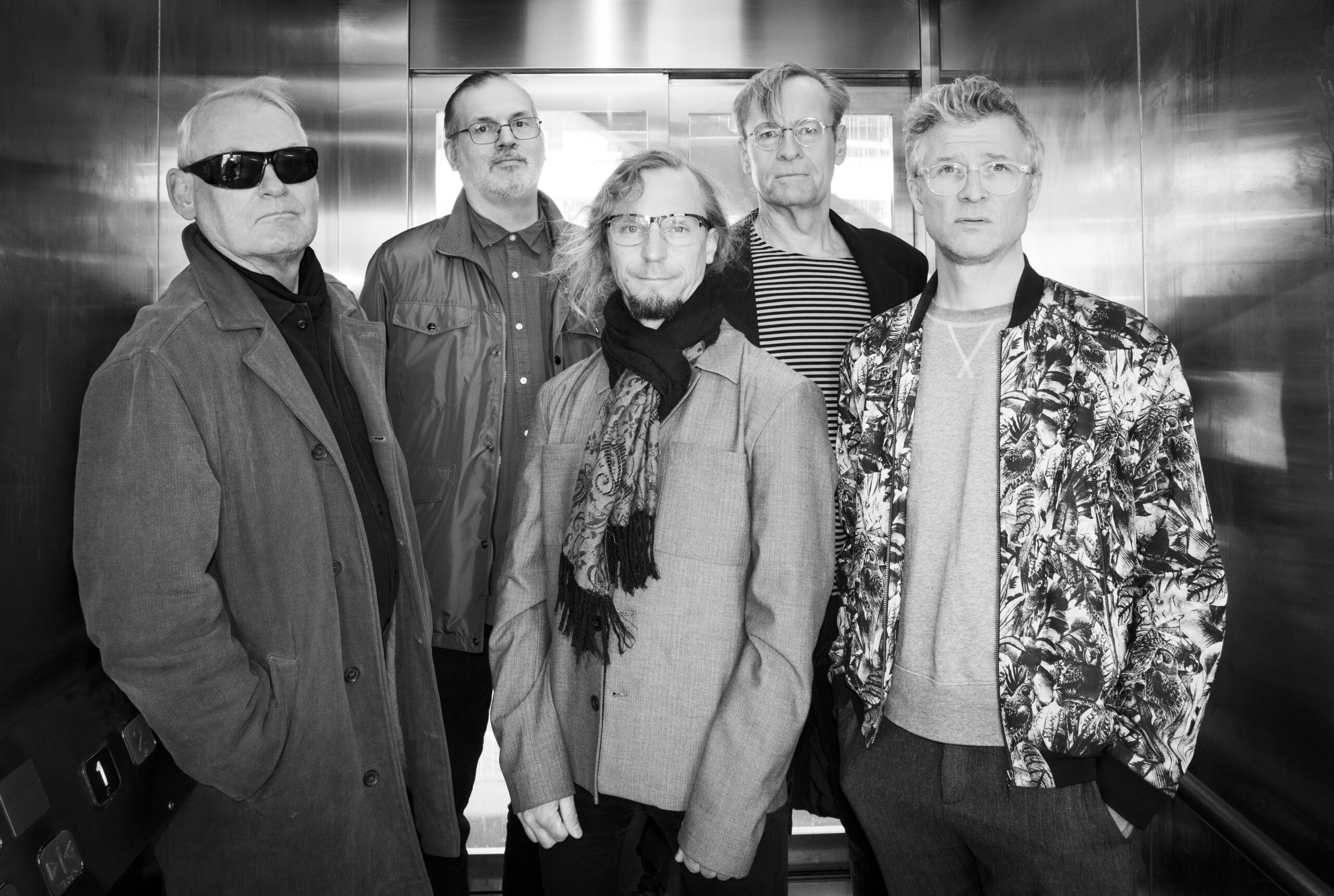 What are some future plans?
We have a lot of new recordings now, all made after 'Livet/Ytan'. In fact, we have such a wealth of material that I won't be able to go through it all. I have been concentrating on the quintet stuff, and we would love to be able to release a new album around the new year. Hopefully, we will get a label onboard for that. We are now in the process of listening through some 40+ potential songs and agreeing on which ones to include on our next album.
Except for that, I think we have very few plans. We will continue gigging locally. And if we are invited to festivals or gigs internationally, that would be fantastic. If I could be granted a wish, it would be for a manager/promoter to take us on.
Let's end this interview with some of your favourite albums. Have you found something new lately you would like to recommend to our readers?
Magnus: I listen mostly to our stuff, krautrock and jazz. I had Covid in late June, and this gave me time to browse Tidal for inspiration, and I chanced upon the Horse Lords, whose music I really like. I've had a hard time finding newer/younger bands that play music that appeals to me and doesn't feel derivative. The Horse Lords have a very clear and original vision of what they are doing, and they do it well. I love their stuff. I find it interesting – not least sonically – how they use just intonation, which immediately renders them a sound completely their own. Also, as Björn points out below, their processing of African music is fascinating.
Almost everything by Can is great, too, particularly the early stuff with Malcolm Mooney on vocals. And Neu is a must.
I am also a big admirer of Fela Kuti, and the Congolese (DRC) rumba band TPOK Jazz.
Björn: Horse Lords from Baltimore, truly minimalistic and influenced by West African drum orchestras.
Petter: New and old, here's a selection of great band recordings I'd like to share: Oren Ambarchi, Johan Baertling, Andreas Werliin – Ghosted. Selvhenter – 'Motion of Large Bodies'. Raincoats – 'Odyshape'. Can – 'Tago Mago'.
Johnny: Protomartyr is a band I have listened to a lot in recent years. I have a soft spot for contemporary post punk, and also like Fontaines D.C. I try to keep up to date with new music.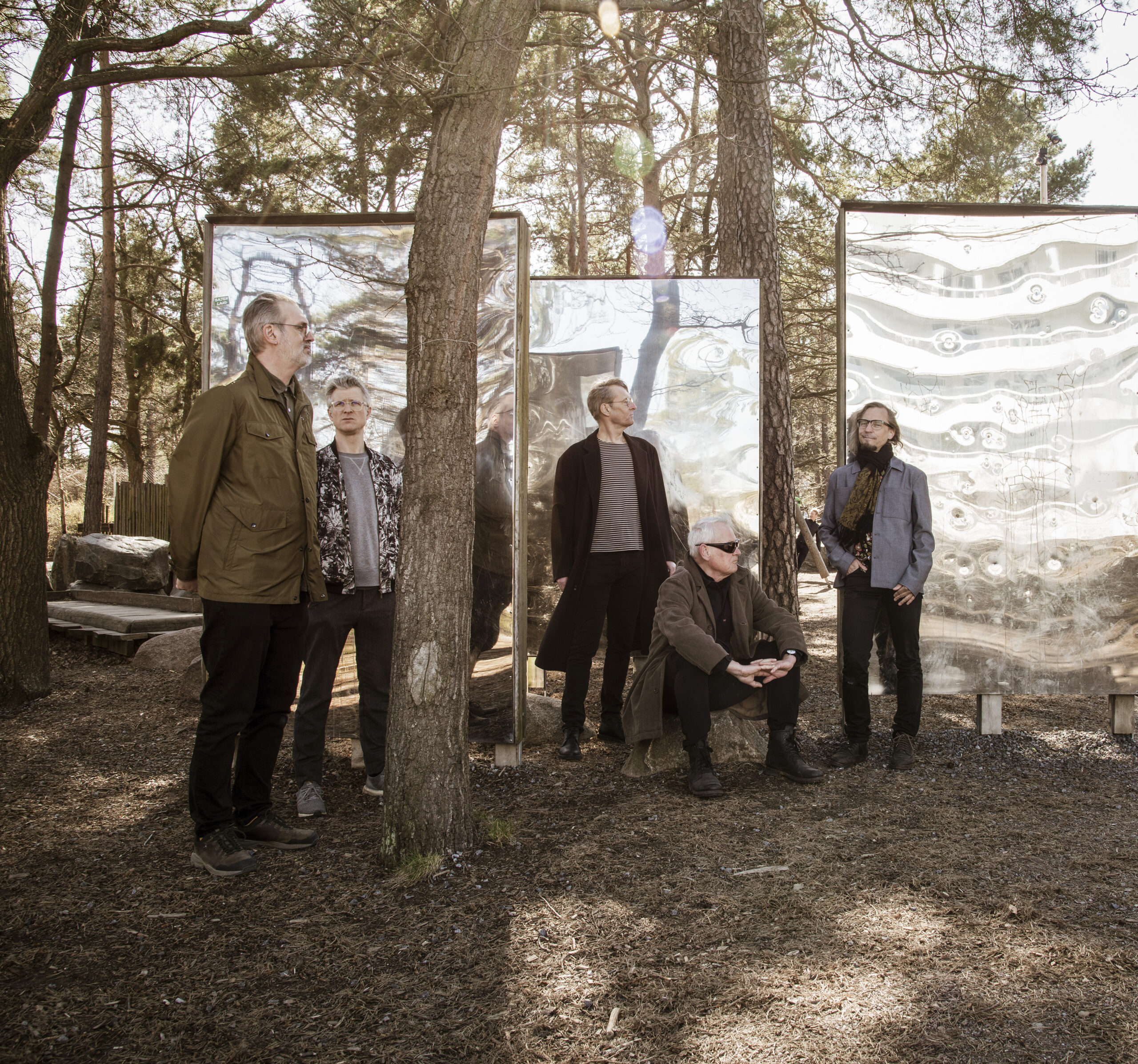 Thank you. Last word is yours.
Can is an immense influence on me and Neon Heart. I love everything about them: their collective approach, their subordination of vocals and use of improvisation, their quest for translike, non-boring monotony. Jaki Liebezeit is a huge inspiration for me as a drummer. And Holger Czukay's way of crafting fantastic songs out of long improvisations has influenced me totally. I am impressed by how they managed to not give birth to stars, but made the band into the star of the show, all of them together, collectively.
I also really admire a lot of the other krautrockers, particularly Neu, and more Michael Rother than Klaus Dinger. I saw Rother in London just before the pandemic. They were a trio, with Hans Lampe on drums. That was magic, such a friendly atmosphere. And the great old songs by Neu were just as good today as back then, even better.
Conny Plank is also very important to me.
In general, I tend to get a bit obsessed and annoyed with how most popular music is mixed, with unproportionate dominance given to vocals, starring anyone who can sing. That is a major turnoff for me. The krautrock bands mostly avoided featuring their vocalists in that way. I mean, music isn't really about words and text, is it? Not primarily, anyway. It is about music.
I have read a lot about the krautrock scene in West Germany. And I was surprised when reading the brilliant Times & Sounds a while ago how much the Swedish and West German music scenes had in common in the 1970s: the same schlagers, even the same schlager artists. The same anti commercial stance from the music underground, highlighting collectivity and improvisation, a quest for weirdness almost. Understanding that made me realise how much I actually am coming from that background myself, as a Swedish musician. How well krautrock sits with me and my background.
Finally, let me mention how grateful we are for Alexandra Kern and her wonderful cover art. Alexandra is an artist and painter whom I admire. I love her work. She is married to Johnny, and she has made all cover art for our three physical releases.
Klemen Breznikar
---
Headline photo: Annikan
Neon Heart Official Website / Facebook / Instagram / Bandcamp