'La Reina Es Un Lagarto' by Flash Amazonas | New Album, 'uva-uva'
Exclusive track premiere of 'La Reina Es Un Lagarto' by Flash Amazonas, taken from their upcoming album, 'uva-uva', out October 28th via 60nice.
---
Colombian and Japanese art-pop duo Flash Amazonas reveal the third and final single from their upcoming album 'uva-uva', a mix of DIY punk bolero, scrappy Latin no-wave and the absurdist fervor of early Talking Heads.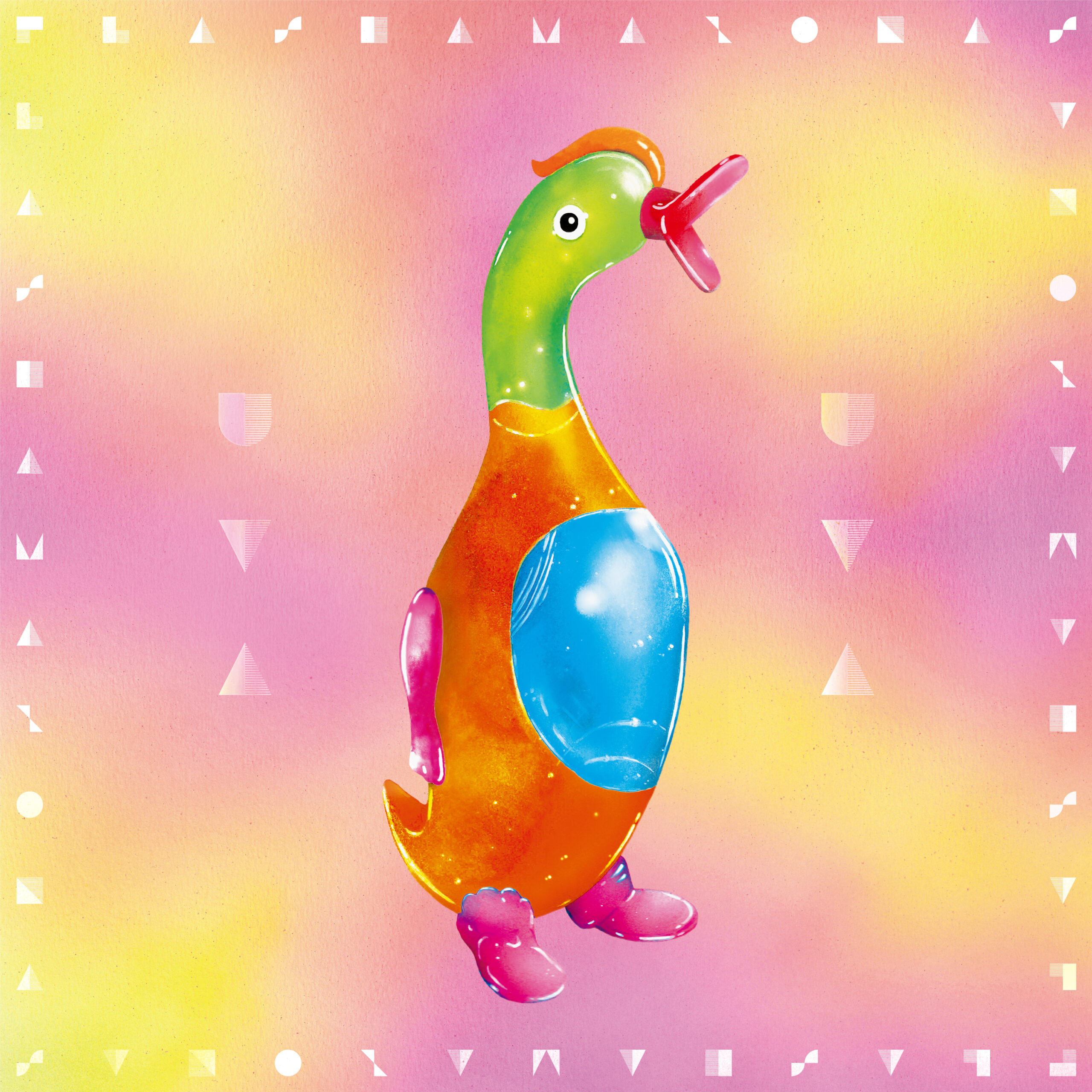 Named after an Ecuadorian money transfer business, self-conceded "modern band emulating a 90s band, emulating a 60s band", Flash Amazonas (Colombian avant-pop quirksmith, Julián Mayorga and prolific Japanese producer/multi-instrumentalist, Ryota Miyake) evoke the esoteric psychedelia of Connan Mockasin with the social satire of Ohio new-wave five-piece Devo on uva-uva, an eleven track medley of apocalyptic Spanish and Japanese-language lyrical theatre and hyperbolic existential realism.
The third and final single, 'La Reina Es Un Lagarto' (The Queen Is A Lizard), is a post-pandemic conspiracy theorists fever dream of vaccine questions, reptilian overlords and Michael Jackson moonwalking controversy, set to a dingy Texan bar/lounge soundtrack and a jarring & grimy Brazilian samba, not dissimilar to Sao Paulo guitarist Kiko Dinucci's 'Rastilho' LP from 2020.
First crossing paths at Red Bull Music Academy in 2015, the story of Julián Mayorga & Ryota Miyake aka Flash Amazonas, is a tale that travels from Montreal, Tokyo, Madrid and Ibagué. After the two-week residency in Montreal, Mayorga and Miyake (Crystal, Sparrows) returned to their respective homes in Madrid and Tokyo with nothing but a wav of wonky futuristic bolero and an old CD-R of Mayorga's, handed to Miyake on his way to the airport. Two weeks later, the two unknowingly started working on their first record, 'Binary Birds' (2019) and later, 'uva-uva', a name Mayorga explains is mocking old cheesy, gringo, 60s pop bands in suits and bow ties, singing about love and heartbreak. Uva also means grape in Spanish – "I imagine this album tasting like bubblegum-flavoured grape" says Mayorga.
 
With highly-stylized pop art visuals, a fierce DIY ethos and an infinitude of wild fictions, Flash Amazonas have all the signs of becoming one of 2020s most fascinating and arcane cult groups. "We don't behave like a regular band. If you already know what is going to happen at the end, then the material won't speak to you. When you are open, the material will speak its truth."
---
Headline photo: Guillermo Latorre
Flash Amazonas Facebook / Instagram / Bandcamp / YouTube