Paul Beauchamp | Interview | New Album, 'Wander'
Paul Beauchamp is a musician and sound designer from North Carolina, now based in Turin, Italy where he works out of O.F.F. Studio as an audio engineer. 'Wander' is his 4th solo album and the second following the philosophy that the recording studio in itself is a musical instrument. Out October 14th 2022 via Erototox Decodings.
---
Different to 'Needs Must When The Devil Drives' (2020 – Standa Records, Bare Teeth Rec) in which Beauchamp used mostly samples created and elaborated upon in the studio, Wander was composed using entirely improvised synthesized sound processed in realtime using effects, amplifiers and creative channel routing in O.F.F. Studio. 'Wander' serves as an acute perspective into Beauchamp's skills as a sound designer as well as an explorer always searching for new sounds and new ways of approaching recording, processing and integrating the studio in the creative process.
Beauchamp began his career in sound in the early 90s experimenting with field recordings and tape loops in the experimental noise group Urilia Sect with video maker and synthesizer enthusiast Joe Morgan. After several years of guerrilla performances in warehouses and abandoned spaces in the South East of America the group took on a new direction of sampling, sequencing and synthesis and became known as Diviner utilizing a revolving roster of musicians centered around Beauchamp and Morgan. This period of exploration led Beauchamp to his first forays into the realm of audio recording and engineering.
In 1997 Beauchamp with Scott Nydegger founded both the record label / artist collective, Radon, as well as the tribal industrial noise group, Sikhara. Radon remained very active throughout the late 90's and early 00's releasing several albums by noted underground musicians such as: Fabrizio Modonese Palumbo, Koonda Holaa, Pineal Ventana, Smegma and Steve Mackay. Radon also doubled as a recording studio where Beauchamp began to apply his experiences in sound design and home recording to a more professional setting in addition to beginning his career as a live sound technician.
In 2003 Beauchamp moved to Italy where, alongside Marco Milanesio and Fabrizio Modonese Palumbo, he set up O.F.F. Studio in Turin, where he still works as one of the two resident engineers. During this time he also formed the avant-garde experimental project, Blind Cave Salamander, with Palumbo and cellist Julia Kent. This project would see many lucrative collaborations with well-known musicians such as Jochen Arbeit of Einsturzende Neubauten,
Gordon Sharp (Cindytalk, This Mortal Coil), Paul Wallfisch (Swans, Love and Rockets), and Xiu Xiu.
In 2010 Beachamp began his career as a solo musician working mainly in the field of minimal ambient and drone music. After a series of EP's released on the Turin-based net label Chew-Z, Beauchamp released his first full length LP in 2015, the critically acclaimed Pondfire which came out jointly on Boring Machines and Old Bicycle Records. That album was followed by 'Grey Mornings' in 2017, again on Boring Machines. 2021 saw the release of his latest album, 'Needs Must When the Devil Drives' (Bare Teeth Rec, Standa Dischi).
Beauchamp continues to work today as a solo musician as well as a member of Blind Cave Salamander, Almagest!, Grams, Space Aliens From Outer Space and Coypu in addition to being the full time sound engineer both in the studio and live for Larsen and SabaSaba and live for OvO. Among the other illustrious musicians that Beauchamp has collaborated with, of note are: Fabrizio Modone- se Palumbo (Larsen), Julia Kent (Rasputin, Anthony and the Johnsons), Jochen Arbeit (Automat, Einsturzende Neubauten), Lydia Lunch, Ben Chasny (Six Organs of Admittance), Paolo Spaccamonti, Johann Johanns- son, Colin Potter and Steve Stapleton (Nurse With Wound).
Beauchamp has also worked outside of the world of music and has been involved in several theater productions and workshops with writers, groups and artists such as Il Mutamento, l'Accademia dei Folli, Gruppo Nanou, Klaus Miser, Jacopo Benassi, sound artist Alessandro Sciaraffa, Kate McKintosh and has engineered audio for several documentaries in addition to installations in the fashion industry for designers Di Liborio and Lottozero as well as producing music for several documentaries and short films. Finally Beauchamp also curates a series of events called Sublime Grove in which he showcases artists and bands he has worked with in the studio. These events take place in various formats and venues in Turin.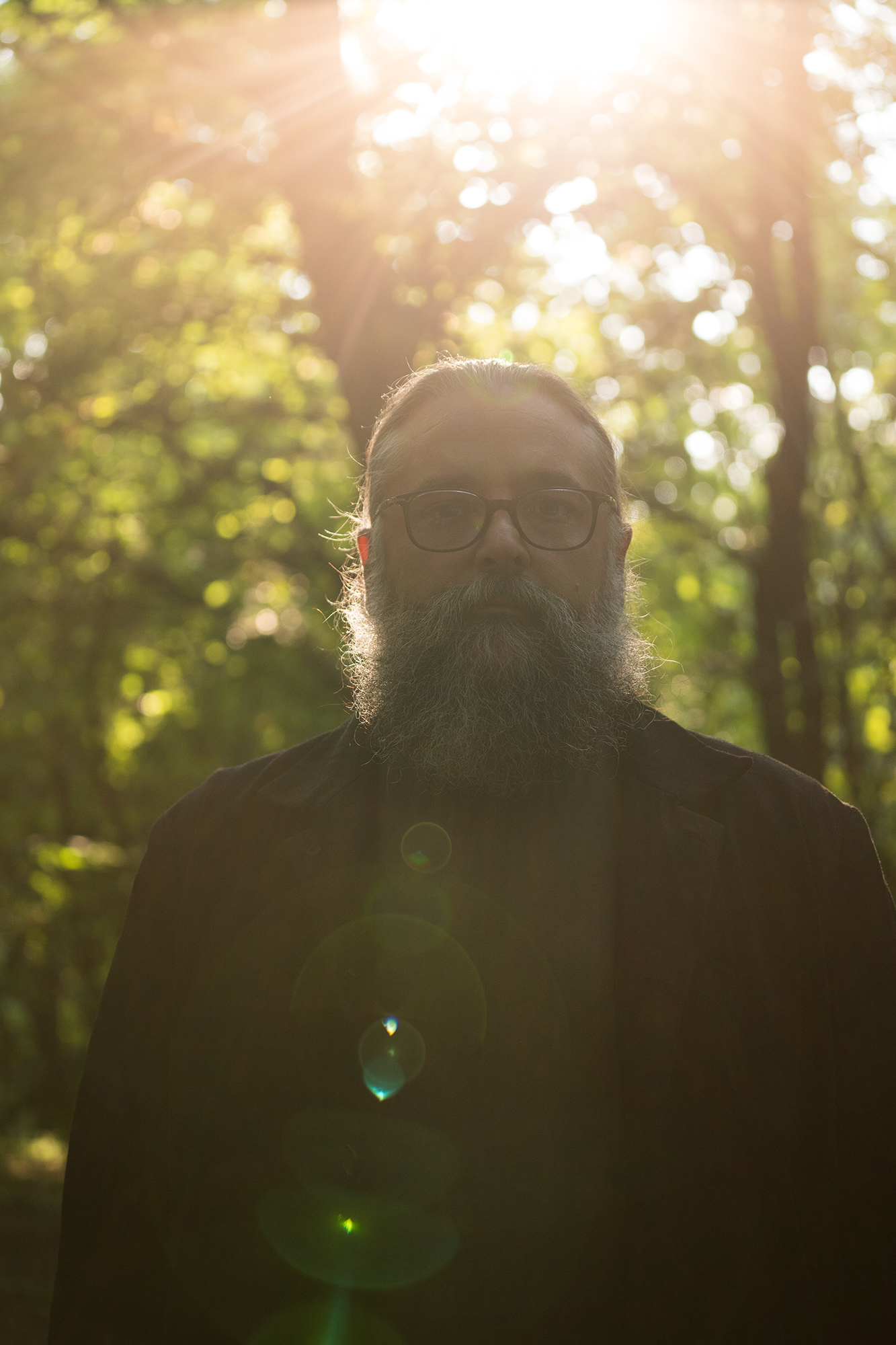 "It is impossible to separate oneself from the climate that surrounds you"
Does living in Italy give a certain inspiration when it comes to your music making?
Paul Beauchamp: I believe so. As an artist I feel that it is impossible to separate oneself from the climate that surrounds you; environmentally, politically and socially. Moreover, I personally get a lot of inspiration from the friends and fellow musicians I have here.
I would love it if you could elaborate on the concept that the recording studio itself is a musical instrument?
The recording studio is a space designed for creation. I tried in the past to make music at home but I cannot seem to do it. There is always some sort of distraction or interruption. So in the studio I can truly immerse myself in the process. In addition to that, there is all the gear that I have accumulated over the years for recording and processing and there are always new and inspiring methods of applying that gear to be discovered. There are always moments when I look around the studio and see a certain piece of equipment and ask myself, "I wonder what would happen if I tried to use that for blah blah blah…" I am a huge fan of using gear in every way except its intended use.
'Wander' is the second album based around the same philosophy, but at the same time it's very different compared to 'Needs Must When The Devil Drives'. Would you like to draw some parallels?
The parallels are those I just mentioned about discovering new ways of using the tools that I have at my disposal in the studio but with 'Needs Must When The Devil Drives' my focus was more on the post-production of the sounds I recorded, using the skills and knowledge I have obtained over time working as a studio engineer whereas with Wander my focus was on different ways of making the studio itself become an artistic force of the creation process.
Does the title 'Wander' refer to your experimentation with the sound, meaning that you are wandering when it comes to music making, always taking a journey… or am I completely wrong here?
Not at all. That is very much the concept. Composing and creating is always a journey for me and usually I have no idea of where the final destination lies. But also as a listener music is a journey and for this album I hope the listener is able to let themselves go and follow the music wherever it might take them the same way I did recording it.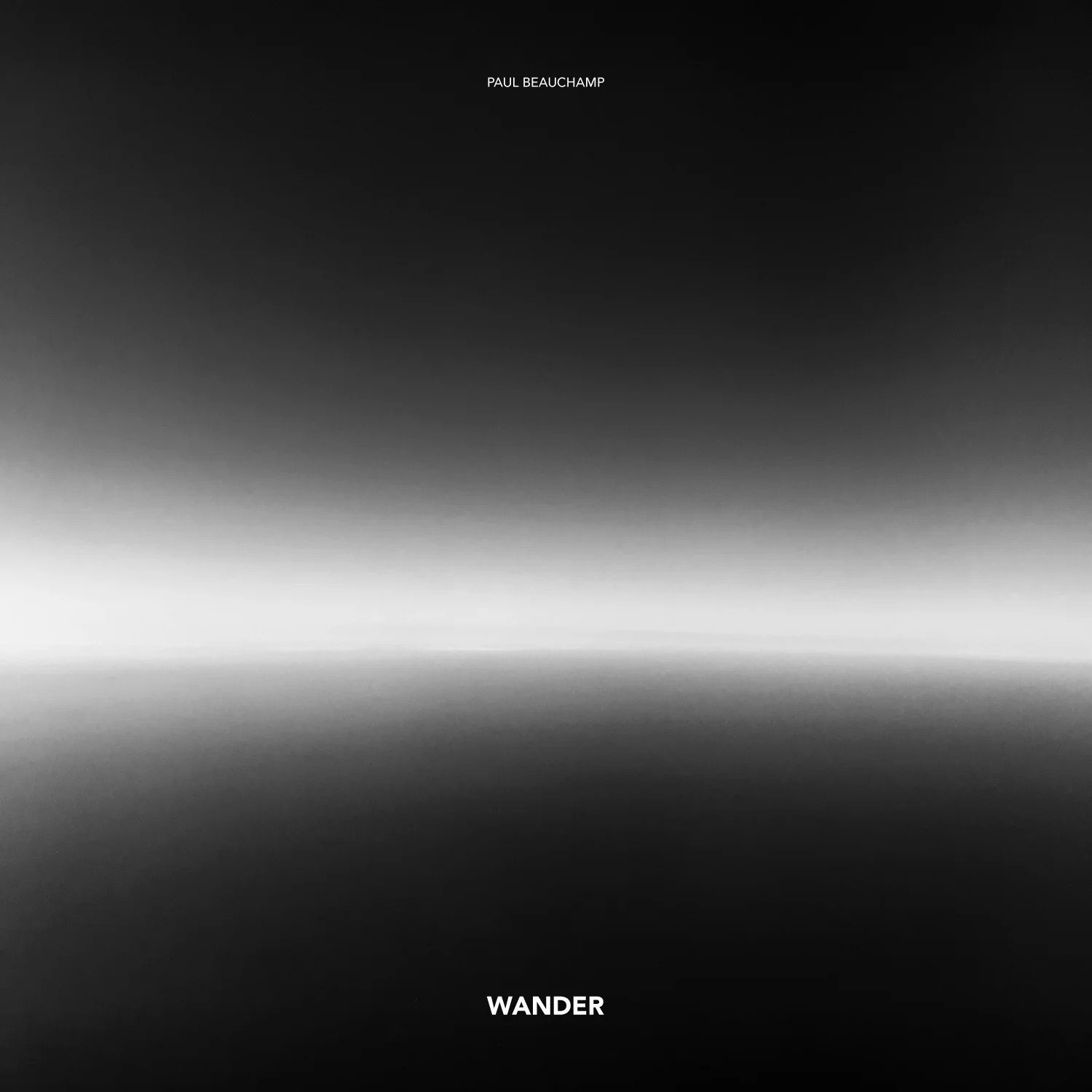 Tell us how you approached recording it?
My approach for this record was initially the same as for all my records; I tried to translate into sound my emotional state at the moment. This time I started working using pure synthesis beginning with just simple oscillators until I found a sound that seemed to sync with what I was feeling then and there. Then I applied the idea of wandering and began to explore the sonic possibilities of that sound through applying effects and particular routings through the studio equipment while constantly asking myself, "let's see what happens if I do this…"
Would you like to talk about the 90s and your years in the field recording?
Field recording was inevitable for me in the 90s. I had just dropped out of university and had no musical instruments but I had a cassette deck capable of recording so I went to the local Radio Shack and bought the cheapest microphone they had. At that point I started recording everything I could. One of the most enjoyable parts I remember was exploring the hidden parts of the city where I lived looking for interesting sounds but then being faced with the challenge of finding electricity for my tape deck. This was the 90s so handheld recorders were nowhere near as common as they are today. This led to a lot of interesting experiences like trying to convince the clerk at the 7-11 to let me plug in my extension cord or having to hide from the police more than once.
What led to the formation of Urilia Sect?
I met Joe Morgan around the same time I dropped out of university and started exploring music creation. We were both at a musical impasse at the time; he had quit the band he had been playing in and I had just gotten kicked out the band I was in and so it was only logical, especially considering our shared interest in sonic research.
You had some exciting years together with Joe Morgan, performing at various places. Would you like to recall some of the highlights?
Urilia Sect was the first project I had that actually loaded its instruments into a van and drove to another city to play. So obviously the highlight was the first time we did that. I think we drove something like 3 hours to get to the venue which was an abandoned warehouse somewhere. It was amazing to meet people I had never met before and to share the bill with bands that were not the usual bands from my hometown. It was fantastic to discover that there was a whole world of like-minded people out there doing the same thing we were.
That must have influenced you to a certain degree on what you're currently doing as an audio engineer?
Working with Joe was one of the greatest learning experiences of my life at the time. Joe was the one who taught me that when it comes to music, and creativity in general, there are no rules and in fact it is when you start breaking those perceived rules that you really start having some serious fun!
I first got to know your music via Sikhara, how did the idea to start this project come about?
Sikhara was formed by Scott Nydegger and Sam Lohman but when I met Scott they had not yet started work on any music and so they invited me to join. It just so happened that I was looking for new ideas in music at the time. I learned a lot playing with Sikhara. Scott was, and still is to this day, a touring monster and Sam is one of the best drummers I have ever worked with. Sam comes from a jazz background and he broadened my horizons in more ways than I can remember.
What about the start of the Radon collective with Scott Nydegger?
The Radon Collective was my introduction to the international DIY scene. Scott and I had begun to accumulate all the equipment we needed to produce, record and release our own music so once we had a studio up and running that was also capable of creating physical copies it was only natural that we decided to start a label and work with other like minded projects. Through Radon I made some of the best friends of my life and worked with some amazing artists such as Ripit, Bruno Dorella, Kamil Kruta of Koonda Holaa, Smegma and the dearly missed Steve Mackay of The Stooges. Oh! And also Fabrizio Modonese Palumbo of (r) and Larsen who would later become my husband.
How come you decided to move to Turin?
I was looking to explore the world and I was bored with the US and around the time that one of many Sikhara tours was wrapping up Fabrizio told me that he was about to set up a recording studio of his own in Turin along with his long time friend and collaborator Marco Milanesio and asked if I would be interested in moving to Turin and work there as an engineer. For me it was a dream come true.
What's the story behind the formation of Blind Cave Salamander?
BCS formed in much the same way that all my other projects formed. I was looking for something new at the time and then I met Fabrizio and we understood immediately that our musical backgrounds and interests were very similar. Fabrizio was working as a booking agent and he had booked a performance in our studio O.F.F. for Julia Kent and the three of us became friends immediately and so with her the project had everything it needed to get started.
"There is a certain type of intrinsic freedom in doing solo work"
You decided to start a solo career around 2010. Do you prefer to work on your own, having only your own ideas or do you like to make compromises when it comes to music making?
I enjoy both equally as much. There is a certain type of intrinsic freedom in doing solo work that you cannot find in a band but at the same time collaborating with others gives you a chance of creating something with other people and that shared joy and sense of accomplishment is also wonderful.
What currently occupies your life?
I am spending a lot of time studying at the moment. For some reason I really feel a strong desire to learn new things in this period of my life. My desk has a stack of books that I am working through at the moment. Some of them are on sound and the physics involved in it, some of them are pure technical books on how to do things like build your own mixer or microphone, others are just simply books on music theory. I am really interested in pulling back the curtains and seeing what is behind all of this.
But you are also active in theater productions?
Absolutely. I love working in theater. Theater presents a whole new world and a whole new set of challenges when working with music and sound design and I have been fortunate enough to have found several companies that are interested in blurring the lines between music and the performing arts.
Erototox Decodings will issue your latest album October 14th, would you like to share some further words about the recording process?
Working on 'Wander' was one of the smoothest solo recording experiences I have ever had. It kind of just happened on its own. I am deeply honored that Erototox Decodings believes in this album as much as I do and is as excited as I am to release it.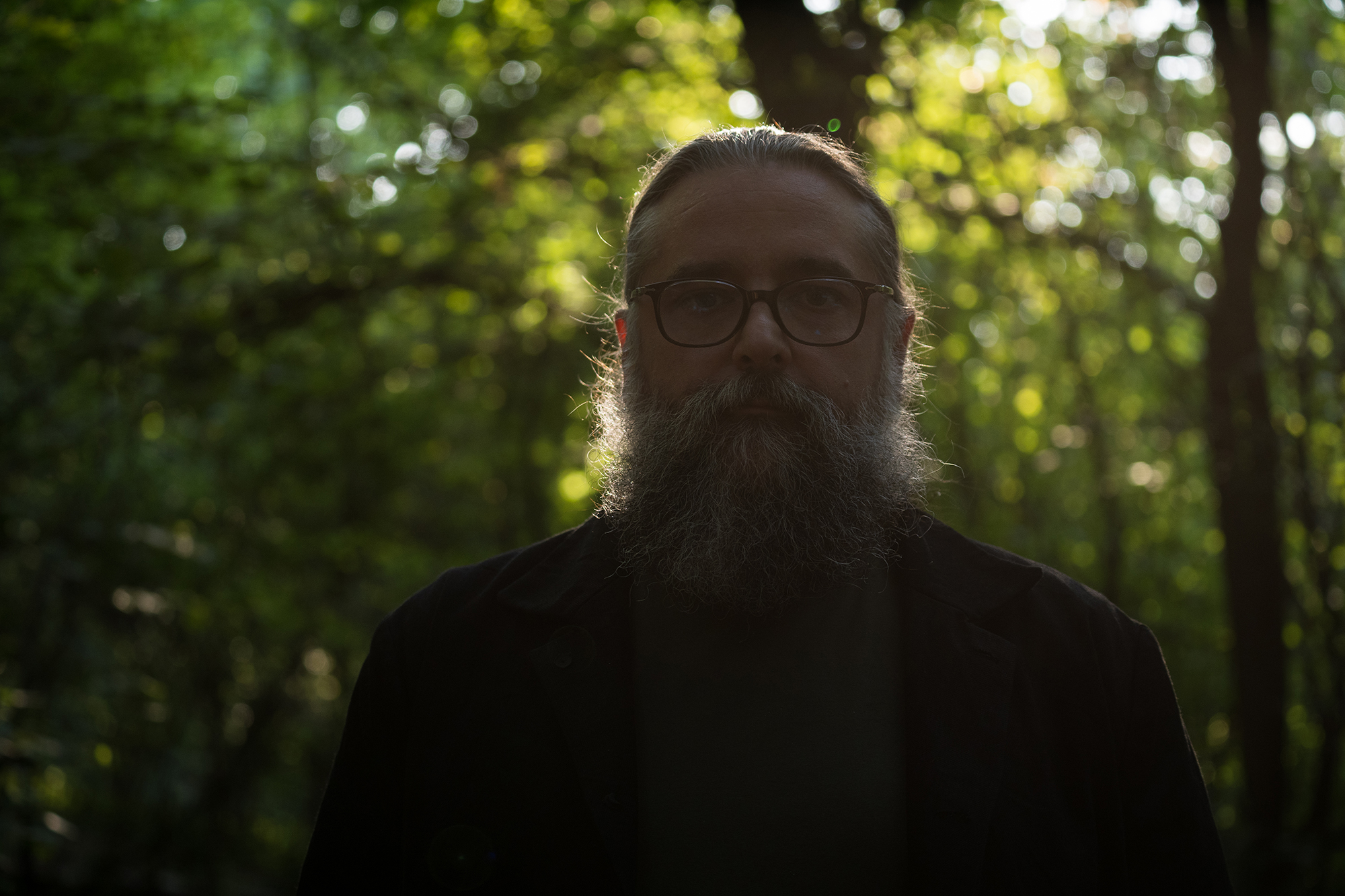 Thank you. Last word is yours.
At the risk of sounding like someone accepting an award I would just like to thank all of the friends and family that have supported me and helped make this album a reality. It might sound a bit commonplace but it is extremely important to remember the people we have close to us and the contribution they make in our lives.
Klemen Breznikar
---
Paul Beauchamp Facebook / Instagram / Twitter / Bandcamp / YouTube
Erototox Decodings Official Website / Facebook / Twitter / Bandcamp