Hermanos Gutiérrez | Interview | New Album, 'El Bueno Y El Malo'
Hermanos Gutiérrez is a two-piece band formed of the brothers Alejandro and Estevan Gutiérrez. Taking influence from 1950's Latin America sound they transfer the listeners to journeys through beautiful landscapes.
---
Brothers born in Ecuador and raised in Switzerland, have come together to create a signature guitar sound inspired by expansive plains and rough wildernesses, saguaros and surfs, spaghetti westerns and Morricone soundtracks. 'El Bueno Y El Malo' is their most epic journey yet: Working with the Black Keys' Dan Auerbach at his Easy Eye Sound Studio in Nashville, they've crafted ten vivid compositions that highlight their intimate guitar playing, where one brother's rhythms and the other brother's melodies twine around each other so that they become inextricable.
Started a few years earlier, Hermanos Gutiérrez began releasing music on their own, all of which gained traction in 2020. "My brother and I", says Estevan, "we did everything by ourselves— all the music, even the artwork. But during Covid, our music was streamed all over the world", especially their 2020 album, 'Hijos del Sol'. Perhaps because people were looking for an escape from their worries or were traveling to new landscapes without leaving their homes, the music of Hermanos Gutiérrez spread by word of mouth, eventually finding its way to Auerbach. After a twenty-minute conversation, they signed with Auerbach's Easy Eye Sound Records and started writing songs for their forthcoming album.
Setting up shop a few months later at Easy Eye Sound Studio, 'El Bueno Y El Mal' was recorded quickly and organically despite it being the first time they'd ever met Auerbach in-person. They worked on the fly, hewing closely to the songs they had brought over from Switzerland while remaining open to any and all new ideas. El Bueno Y El Malo gently expands their sound, retaining the foundation while adding drums, castanets, strings, and congas. The additions are more than subtle; they're subliminal. They focus the attention on the two main figures and the intricate, almost telepathic interplay of their instruments. In perhaps the most significant addition to their two-guitar sound, their producer even played on one song. As the brothers struggled with an arrangement, Auerbach suggested an idea for a melody, even plugging in and playing it for them. They loved it so much they invited him to record it for them, even retitled that song 'Tres Hermanos'.
The title of the album is, of course, a reference to Sergio Leone's legendary 1966 spaghetti western The Good, the Bad, and the Ugly and especially its score by Ennio Morricone. But the phrase has a deeper meaning: "We think that everybody has a good side and a bad side", says Estevan. "It's every person, every moment, every situation. Everybody has these two faces". It's not a cynical idea, but one that celebrates the depths and dualities of humanity, and music—even music that does not include vocals or lyrics—is the perfect vehicle to explore such big ideas.
2022 European Tour Dates
9/28 Munich, DE @ Werk7 Theater
9/30 Istanbul, TUR @ Blind
10/3 London, UK @ EartH (Evolutionary Arts Hackney)
10/5 Paris, FR @ Maroquinerie
10/6 Porto, PT @ Maus Hábitos – Porto, PT
10/7 Barcelona, ES @ Sala Apolo2
10/8 Madrid, ES @ Independance
10/11 Berlin, DE @ Festsaal Kreuzberg
10/12 Utrecht, NL @ TivoliVredenburg
10/13 Amsterdam, NL @ Paradiso
10/15 Helsinki, FI @ Korjaamon Kulmasali
10/16 Stockholm, SE @ Hus7
10/18 Zürich, CH @ Kaufleuten
'El Bueno Y El Malo' will be released October 28th 2022.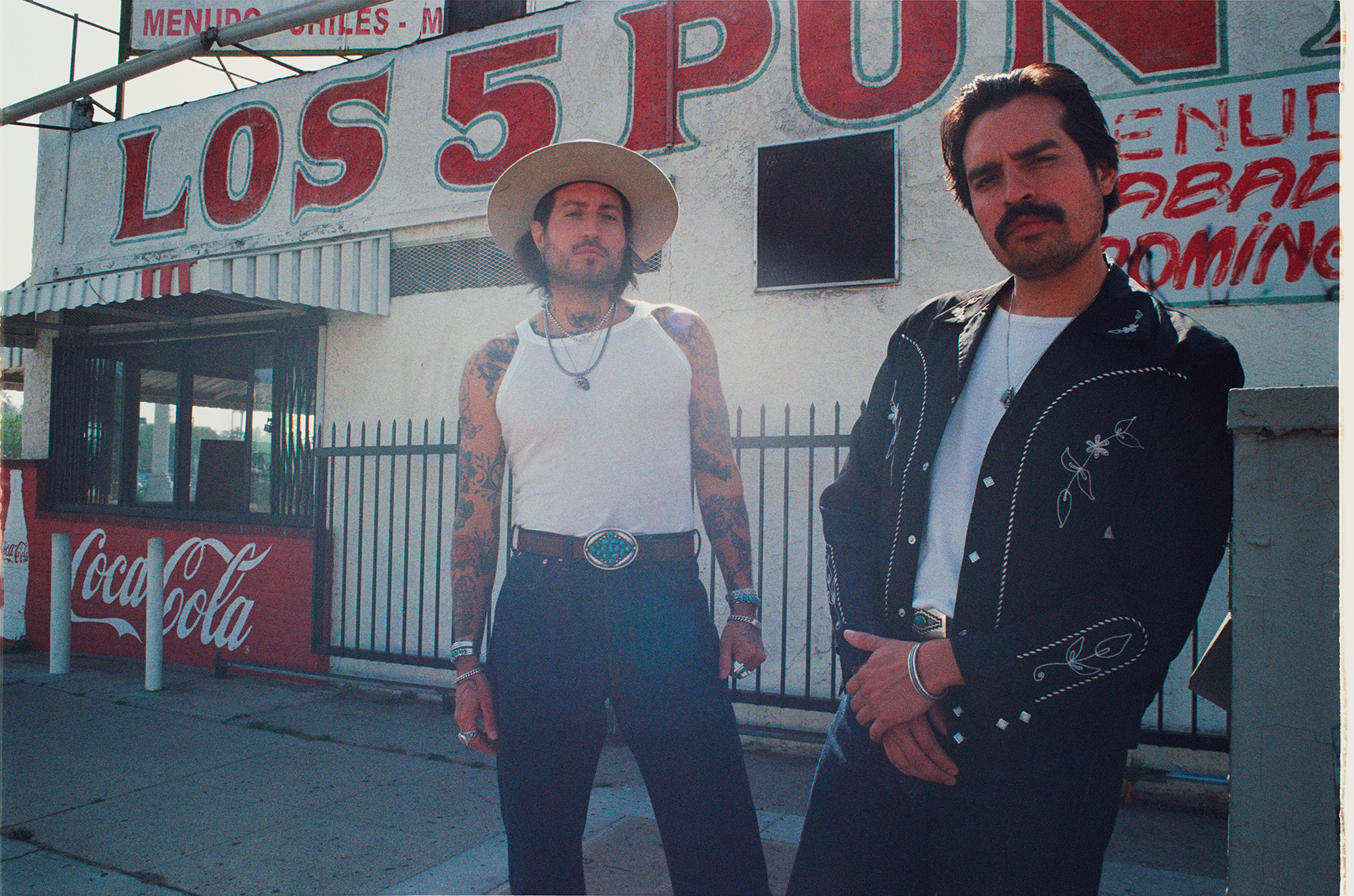 "Where music takes you back in time"
How was it to work with Dan Auerbach on your latest single, 'Tres Hermanos'?
To work with Dan was simply stunning. He has such a talent as a musician and as a producer. We connected with him from the first moment. On 'Tres Hermanos' he heard a melody over the bridge. So we invited him to play and he just came with this specific melody and it blew our minds!
Dan Auerbach signed you to his label Easy Eye Sound, how did he get to know your music? Are you excited about the new album?
Our management from LA got in touch with his management and showed him a video of us playing in a backyard. After ten seconds Dan stopped the video and told his label manager to arrange an appointment with us for a call. After 10 minutes being in that call with him we all knew that we wanted to create an album together. To get signed by Easy Eye Sound was a dream for us, arriving at the Studio in Nashville felt like coming home. It's been a unique experience so far and we can't wait to share the new album with our fans.
How did you two decide to start a project together? What was growing up like for you? Do you come from a musical family?
We started to play together six years ago when Alejandro moved away. We never had the goal to start a band, we started to play to feel connected through the music because we missed each other. Music was always a big part of our lives and journeys. Our grandfather in Ecuador showed us in our childhood his favorite musician Julio Jaramillo, we got to know and understand the emotions and nostalgia in those songs pretty soon. I guess we felt drawn to that specific emotional setting since then, where music takes you back in time or where the direction of music is more inwards to reconnect with your inner self.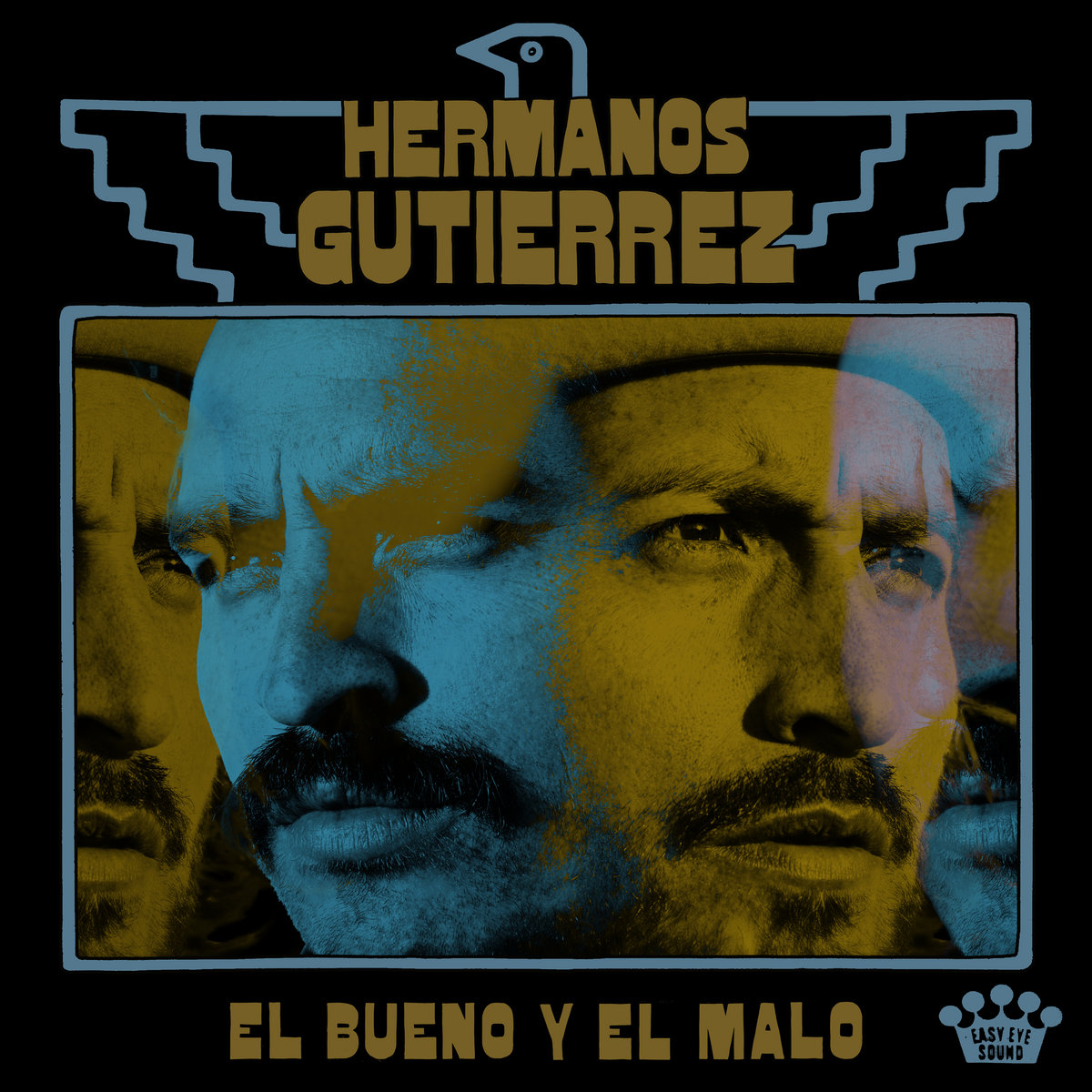 The latest single is part of the upcoming album, 'El Bueno Y El Malo'. Can you reveal some further details from the newest album?
The album captures 10 songs, release date is October 28th 2022. It's a new story we want to tell and share with the people. We wanted to write songs in a desert and dreamy landscape with the focus on us two as brothers, and while rehearsing the songs before flying to Nashville we came up with this melody for the first single 'El Bueno y El Malo"'- and it kinda set the mood for the whole album. We wanted to write something which felt fun and deep at the same time, without distancing ourselves too much from the universe we created by ourselves for the last 6 years.
I really love the reference to Sergio Leone's legendary 1966 spaghetti western The Good, the Bad, and the Ugly. In what ways has Leone influenced your music?
We would say that we consider Ennio Morricone's music scores as a main influence, rather than Sergio Leone as a director. Obviously the two worked together on several occasions and some of Leon's movies wouldn't be the same without Morricone's musical contribution. I guess it was that instant connection of our first single 'El Bueno Y El Malo', that melody which reminded us of those spaghetti western melodies, the one's which became famous for specific movies.
"We always have our clear ideas of how a song should sound"
Is your material set in stone by the time you record, or is it an ever-evolving process? 
We always have our clear ideas of how a song should sound. We believe every song should have a first solid base. A base which makes it then possible to play with in the studio. I mean you also have to be aware that the studio setting is totally different than simply rehearsing at home. Some things might not work as intended, some things might be missing. So therefore, we always try to have an open mindset once we get into the studio. The most important thing to us before getting into the studio is that every song should have its own spirit, its own story to tell. Working with Dan for the first time was enriching in so many ways, because we could access a wider range of musical layers. It was really about adding subtle things and therefore to enrich our songs in a delicate but meaningful way.
Have you ideas that refuse to step through the door with you? And what do you do with those sketches?
Oh yeah, definitely. We could have written way more albums using all those sketches which didn't feel right. But we believe it's exactly about that. In so many moments you have to reject some sketches to get to the right thing, to get to the bottom of it. Once you get there it just feels right. We honor the process of rejecting and evolving ideas.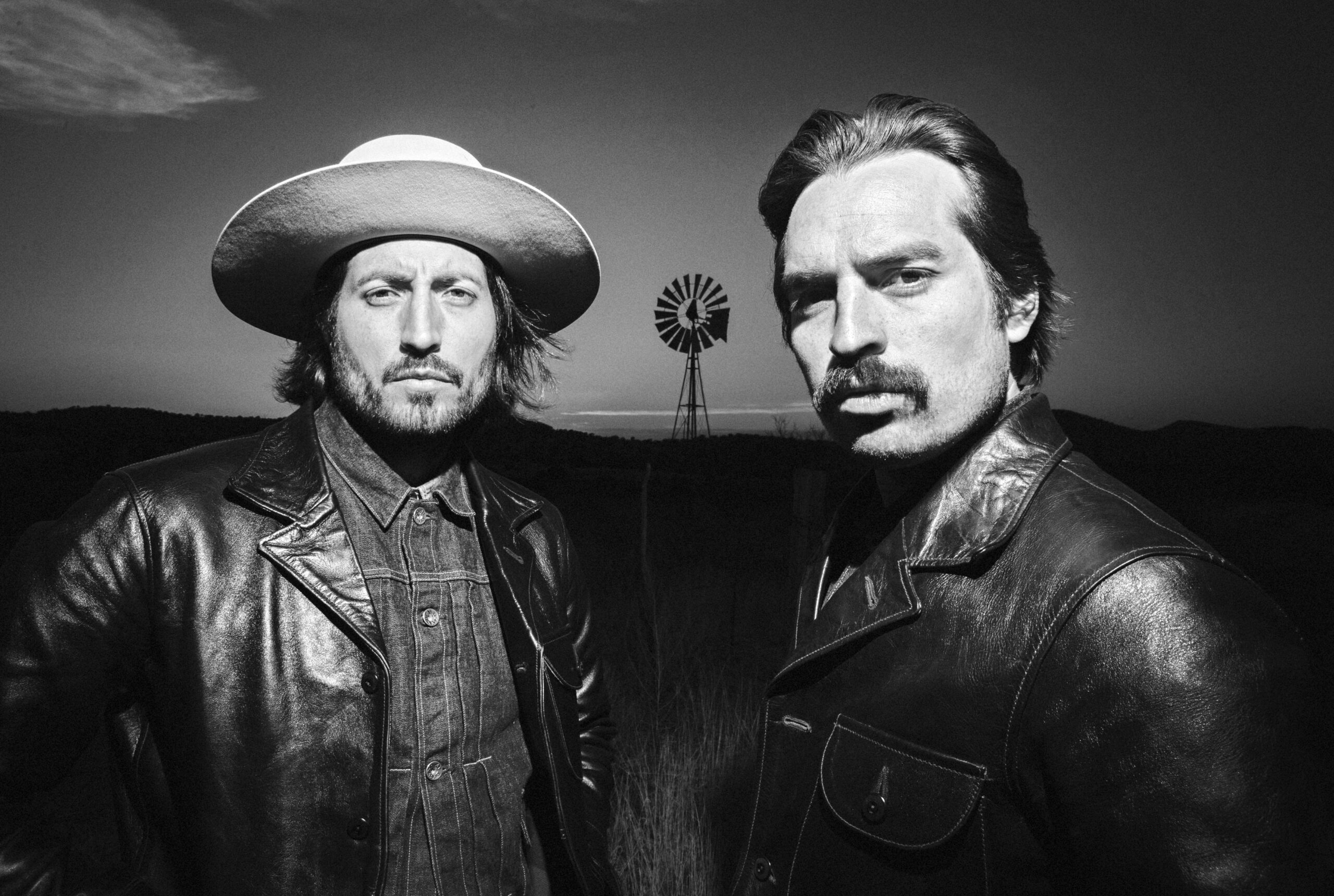 What are some of the most important players that influenced your own style and what in particular did they employ in their playing that you liked?
I, Estevan, started to play the classic guitar (Milongas & Boleros). Dilermando Reis was a Brazilian guitar player from the 40s/50s which had a big influence on my style.
I, Alejandro was mostly inspired by my brother at my younger age. Listening to him made me buy my own guitar. I came across so many talented musicians collecting vinyl in the last few years, but I never felt drawn to a particular style of a specific guitar player. I never liked to play covers and wanted therefore always to find my own style of playing the guitar. But I definitely look up to Gustavo Santaolalla, Ry Cooder, Mark Knopfler, J.J. Cale, Alessandro Alessandroni, Los Indios Tabajaras and Enrique Delgado from Los Destellos.
Your music has a timeless quality to it, is that quality important to you?
We don't think we ever intended to create music with a timeless quality. It feels so difficult to try that intentionally! We're just making the kind of music we love and within our capacities. We just wish we can pass on this music to future generations and inspire them to create their own thing. Just the way we got inspired by so many musicians in our life.
Let's end this interview with some of your favourite albums. Have you found something new lately you would like to recommend to our readers?
1. Los Pakines (debut album, 1972)
2. Paco Zambrano y sus Ratones (debut album, 1974)
3. Adrian Quesada's latest album 'Boleros Psicodélicos' (2022)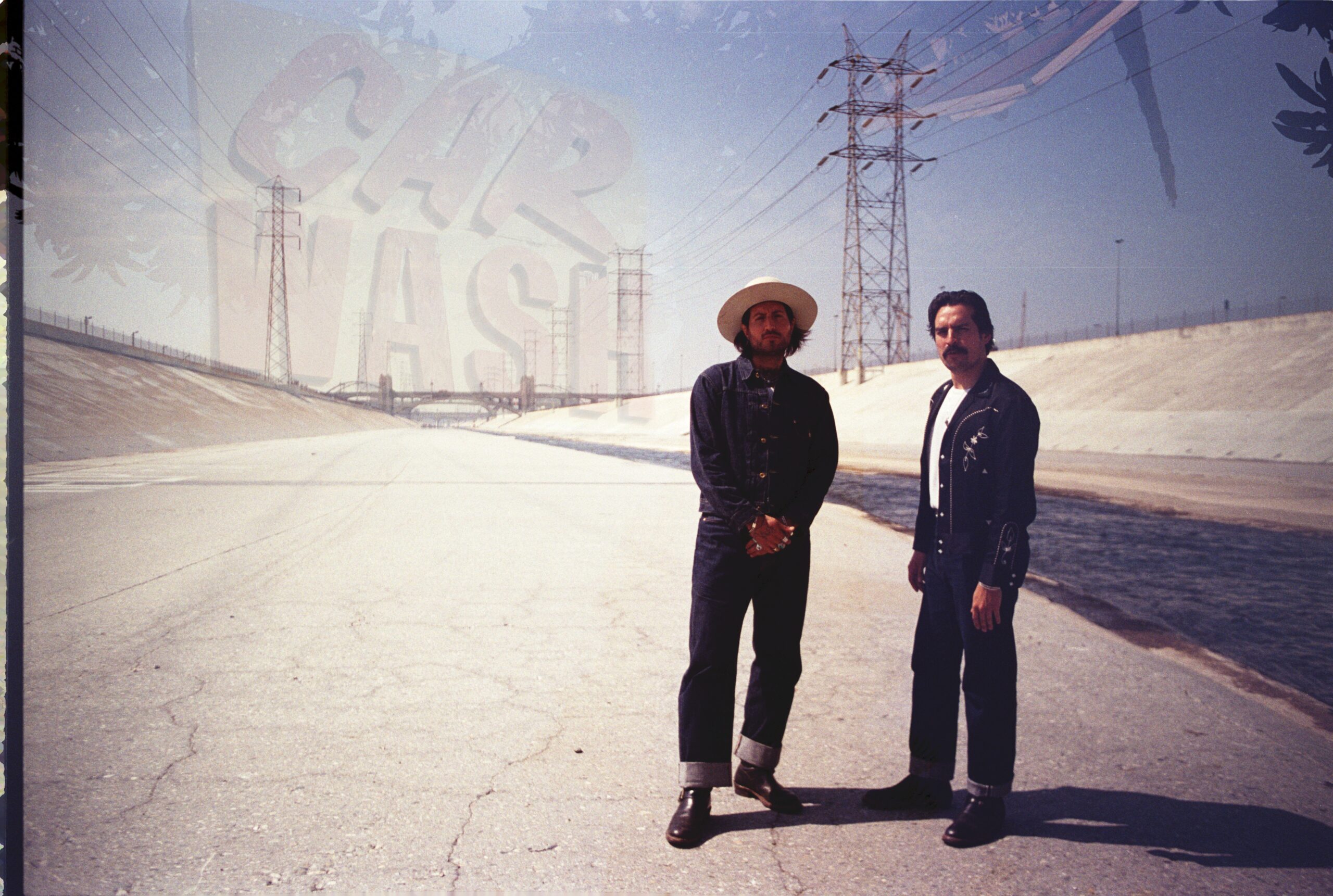 Thank you for taking your time. Last word is yours.
Thank you so much for having us!
Klemen Breznikar
---
Headline photo: Larry Niehues
Hermanos Gutiérrez Official Website / Facebook / Instagram / Twitter / Bandcamp / YouTube
Easy Eye Sound Official Website / Facebook / Instagram / Twitter / Bandcamp / YouTube