Breathless | Interview | New Album, 'See Those Colours Fly'
Breathless recently released their new album 'See Those Colours Fly', their first in 10 years. The music of dream-pop melancholics, Breathless has never been the sort to be hurried – after all, 'See Those Colours Fly', mixed by Kramer, is only their third new release this century.
---
While progress on the group's eighth album was unavoidably delayed by a stroke of cruel misfortune – not to mention the realities of the global pandemic – the finished work is one of their finest, brimming with melody, transfigured by its long period of gestation and the changes fate imposed on their creative process.
"Three days before we were due to go into the studio and record the first track, 'We Should Go Driving', our drummer, Tristram, was involved in a serious car accident", says bassist Ari Neufeld. "He was in a coma, and we didn't know if he was going to live or die. We were all really shaken by the experience but decided to carry on writing and rehearsing the other songs for the album, as we had no idea what the outcome would be".
A founder member, one of only two drummers to play with the group since they formed in 1983, Tristram Latimer Sayer's absence from 'See Those Colours Fly' marks a profound break in tradition for Breathless. But the path they were compelled to take, helped shape their new album's bold sound, with its floating layers and ghostly drones, like fragments of half remembered dreams, all adding to its huge sense of space. Rhythms on the album take the form of drum parts programmed by Ari who jokes that she was "forced" into the role. "Luckily, I like simple, "Moe Tucker" drums", she adds. "I wasn't trying to do anything complicated".
Indeed, like Tucker's work with the Velvet Underground – infamously guided by Lou Reed's maxim that "cymbals eat guitars" – Ari's rhythm tracks are spare but perfectly formed. Their pulses lend the songs a crucial sense of motion, but leave plenty of precious sonic real estate free for Gary Mundy and Ari's layers of cloudburst guitar and bass and for Dominic Appleton's otherworldly keyboard textures and haunted, resonant vocals.
Ari talks about the songs of 'See Those Colours Fly' possessing "a hallucinogenic and dreamlike quality". This is music derived from the liminal hinterlands, the blissful, addictive likes of 'We Should Go Driving' and 'The City Never Sleeps' coloured by ineffable magic but always guided by hooks. The album is firmly in the grand tradition of Breathless music – epic, ethereal, otherworldly – but there's an economy to these dulcet visions, their hunger for wide-open sounds tempered by a discipline, a commitment to the song. "We were definitely very conscious of making this more structured", Ari nods. "We love our last album (2012's 'Green To Blue'), but there are songs I listen to now and think, we should have cut this bit – it would have had more impact if it got to the point more quickly".
'See Those Colours Fly', then, is an exercise in both expanse and concision, the group experimenting with and jamming around song structures in rehearsal and then pairing the tracks back in recording and post-production. The result is perhaps the most perfectly distilled album of the group's career. "Dominic would bring beautiful, very structured song ideas to rehearsal and we then extended and played around the various sections so If Gary had a lovely guitar part, it was given space to breathe, until he found exactly what he wanted to play" says Ari. "It annoys me when music is all atmosphere but no substance. I love the Velvet Underground and Pink Floyd, as they are both bands that have that perfect balance of crafting beautiful pop songs, with a great sound and atmosphere, and also playing those long looser songs that just keep on building to infinity".
In another divergence from Breathless tradition, the group steered clear of professional recording studios for 'See Those Colours Fly', mainly recording their parts at home, and assembling and editing them at leisure. "For us, lockdown has been very positive", adds Ari, wryly. The enforced downtime enabled the group to allow the new music to simmer at its own pace, to layer up its many potent elements. "The more I edited, the more ethereal sounds I found I wanted to add", Ari continues. "I broke my elbow three years ago, and wasn't able to play bass or guitar for a while, so I was forced to find other ways to make music and started programming synth sounds and creating samples and drones from things I'd previously recorded. A lot of which have found their way onto the record".
One of the most potent elements of the album comes from outside of the core trio. Breathless first collaborated with Kramer – the New York polymath behind such legendary underground groups as Bongwater, B.A.L.L., Shockabilly, and whose production work has proved an essential component within works by artists like Galaxie 500, Low and Royal Trux – a decade ago, when he mixed three tracks from Green To Blue. "It turned out brilliantly", says Ari, "so we decided to take a leap of faith and trust him to mix the whole album". Ari says. "It was like he could see inside my head, and he could hear how, if I had the technical ability, I would make the album sound. It's like he has super-powers! He has this very specific reverb sound that makes things sound like they're swimming, makes them sound so much bigger, and affects the space in which they're floating. He opens everything out and makes it sound very three dimensional". The album is, Ari says, "so large-sounding, it's astonishing to me". But 'See Those Colours Fly' is also an album of contrasts, an album of perfect tiny details stitched to create the bigger picture, its resounding, melancholic tapestry anchored by expert songcraft. It is, as Kramer says, excruciatingly beautiful. Let it massage your soul.
Breathless are:
Dominic Appleton: vocals and keyboards
Gary Mundy: guitar
Ari Neufeld: bass, guitar, E Bow, drum and synthesizer programming
'See Those Colours Fly' was released on July 29th and it's your first album in 10 years. Are you excited to have a new album out? How long did you work on it?
Ari Neufeld: Yes, I'm very excited. We started working on it pretty much as soon as 'Green To Blue' was released, so that's almost 10 years! 'We Should Go Driving' was the first song we wrote, which we wrote with Tristram before his car accident and even played it live in Italy when we did some shows there in 2014.
You had quite some misfortune, not to mention the pandemic, would you like to elaborate on the recording process?
Tristram's accident was a terrible shock. It happened a few days before we were due to go and record 'We Should Go Driving' with him. He was in a coma for ages and we had no idea if he would come out of it or not, so we decided to go ahead and record the song anyway using a basic drum machine pattern, with the intention of adding real drums later, as we did on a lot of 'Green To Blue'.
Thankfully Tristram came out of the coma after a few weeks, but it was obvious that he wouldn't be playing drums for a while, so we continued writing and rehearsing the new songs without him. I learnt how to programme some basic drums. Thankfully I am a big fan of Moe Tucker, so I listened a lot to what she did and started intently watching the drummer in every live band I saw to see what they were playing.
Once we had rehearsed the songs we went to record them in a couple of different studios, as we have always done over the years, with a gap of around 6 months between each. Both sessions were really unproductive, which was incredibly demoralising, particularly as the songs had sounded so good at rehearsal. So I took the basic tracks from a couple of the songs, loaded them onto my computer and started building on them, adding over dubs and creating more intricate drum patterns, I then sent the songs to Dominic and Gary who in turn added more overdubs themselves and they immediately sounded really good again.
Encouraged at how well they turned out, I then started recording all the other songs that we had rehearsed, from scratch at home. Laying down the drums and then adding my bass and guitar parts, before sending the songs to Dominic, and Gary to record their parts at home. They then sent them back to me. I added them to the song and I started editing and tidying everything up, but got really inspired while listening back and added even more layers of drones and keyboards. Once everything was complete I sent the songs to Kramer.
The editing was all happening during lockdown, so a couple of times when restrictions were eased Dominic and Kevin Poree came round to work on the editing. But most of the time I worked on the songs on my own. I definitely think that lockdown had a big impact on the sound of the album, in that there was so much time and very little interruption from the outside world, so I could really concentrate on tiny details of sound, a bit like creating a patchwork.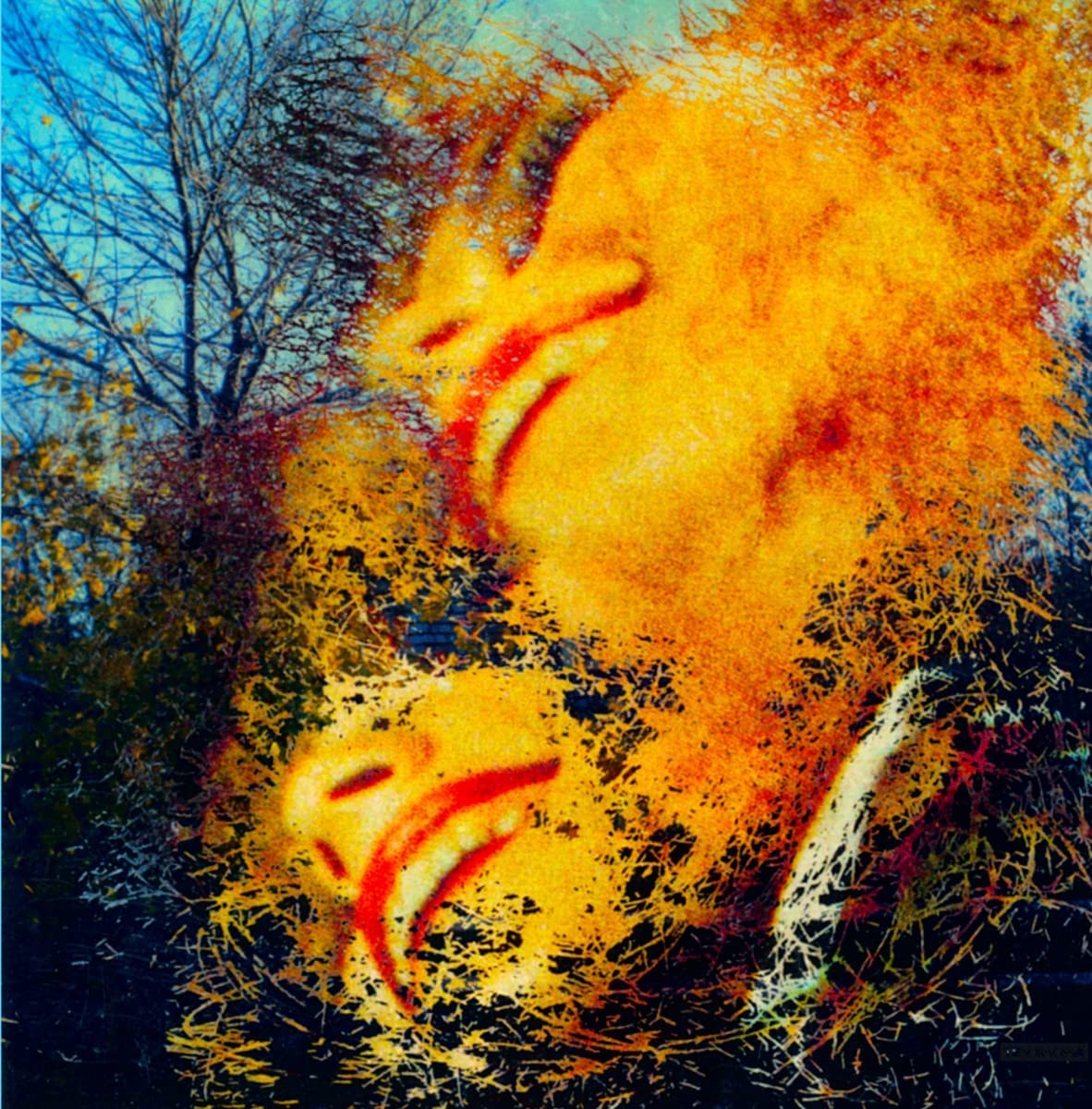 How is Tristram recovering?
He is far better than we ever imagined he would be. In fact his son, Uther is going to be drumming with us when we play live. He is the only person outside the band that has ever been allowed to sit in on a Breathless rehearsal. He was a child at the time, but can still vividly remember us writing specific songs.
How was it working with Kramer, who took care of the mixing?
It was fantastic working with Kramer and we are delighted with the results, even though none of us have actually ever met him! Kramer is the one that mixed the album. We sent him all the finished songs and he mixed and mastered them in his studio in Florida. The songs sounded good when we had finished recording them here in London, but he totally transformed them.
I remember how overwhelmed I was when I first heard the mixes, at how amazing and big and spacey he had made the album sound.
I really love the production. The sound is larger than life. Are you happy how it turned out?
It sounds exactly how I hoped it would sound, how I heard it in my head and it's like Kramer could read my mind using all his imagination and technical abilities to make it sound the way it does.
Would you like to share some commentary about the songs featured on the album?
'See Those Colours Fly' is my favourite Breathless album so far, but also probably the hardest one to make. And not only because of Tristram's accident. But actually I think the songs we struggled with the most are the ones that turned out best.
The version of 'My Heart And I', which appears on the album, is the third version we recorded. The first was really up beat and sounded like New Order. I certainly know my bass did! I liked it but the others thought it was too jolly! Then we recorded another slower version, which wasn't miserable enough! – so I slowed it right down, but it still wasn't right. I tried bossa nova drums, I tried congas and in the end, took the verse drums out completely, which in turn inspired Gary to write an even better guitar part.
In general the album is sparser and with the exception of, 'We Should Go Driving', 'Somewhere Out Of Reach' and the end section of 'I Watch You Sleep', is very laid back and dreamlike.
'We Should Go Driving' was difficult for us in a different way. We discussed changing the title, because of the horrible connection to Tristram's accident, and for a long time called it just "Driving". But in the end reverted to 'We Should Go Driving', as that is what the lyrics are saying in the chorus and there is no escaping it. From the moment we first played it in Italy, we knew it was going to be a single. And as soon as I saw the trees through the glass roof of my friend Sarah's car, I knew what the video would look like and filmed the whole thing on my iPhone.
"We used to write all our songs by jamming"
Did your approach to music-making change during the years? What's the typical creative process for you these days?
We used to write all our songs by jamming. Someone would come to rehearsal with a riff and we would work round it, sometimes for hours, record all our ideas and then select the best bits to create a song. But in recent times, starting with 'Green To Blue' and even more so with 'See Those Colours Fly', one of us would bring the chord structure for a whole song and the others would add their parts, extending and shortening, sections, making suggestions, but pretty much ending up with the original structure and idea. It's so much easier to work this way and focus one's thoughts, I can't ever imagine going back to the old way of doing things.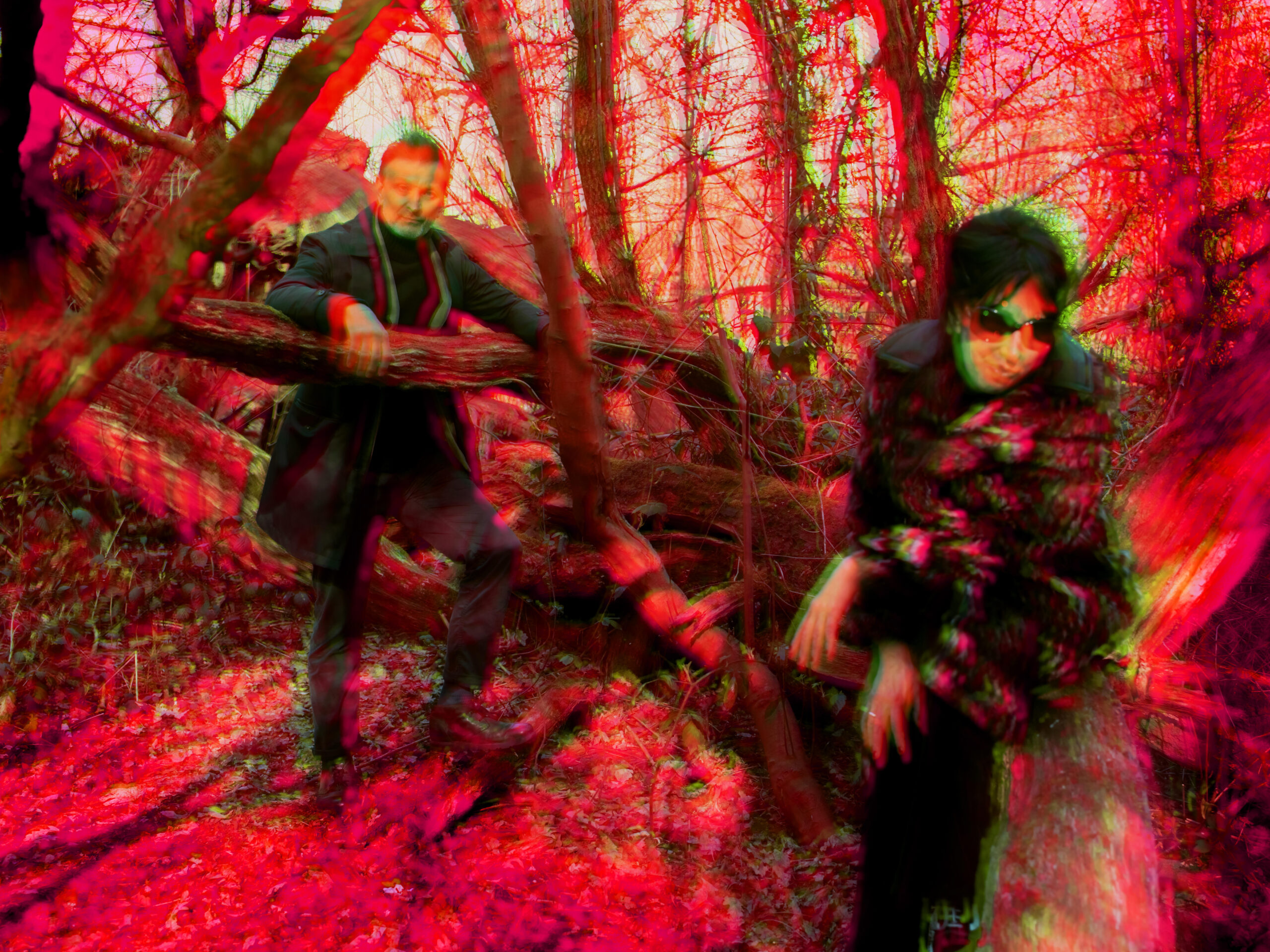 What gear are you using and do tell us more about the effects, pedals et cetera.
I have an old Midiverb unit I use as well as some old Boss Echo and Chorus pedals, and of course lots of Tremolo and Vibe. I know this is utter heresy, but I don't use my amp to record, just my pedals and lots of Garageband effects, usually turning them up to their most extreme settings, so they sound like a completely different instrument. Something I did a lot for my synth parts. And of course record the whole thing in Logic.
I hope you don't mind asking about some of the early days of Breathless? How did you originally get together and what are some of the most important influences for you? Did those influences change during the years?
Dominic and Gary grew up together and were in a band called A Cruel Memory, who played with poet Anne Clark. I met Dominic when we worked at The Virgin Megastore, we were briefly in a band together with a school friend of mine. We had a few rehearsals, the singer was a real diva and referred to us as her backing band. Everyone in the band was pulling in different musical directions. It all sounded pretty hideous, but I really liked what Dominic was playing on the keyboard, so we decided to form a band together. This was before Dominic sang. We wrote a couple of songs in my bedroom, I got Dominic drunk so that he would have the courage to sing and we then asked Gary to come to a rehearsal, I had already heard his guitar playing on a tape Dominic had played me, and loved it, but the moment we all played together it was just magical. And I have never looked back.
We all really loved The Only Ones, Pink Floyd, Can, Tim Buckley, The Cocteau Twins when we started out. We still love all those people, but have assimilated lots of other weird and wonderful music along the way.
Okay, you might be tired of answering these questions, but would you like to share a sentence or two about 'The Glass Bead Game', 'Three Times and Waving', 'Chasing Promises', and 'Between Happiness and Heartache'. What are some memories that first occur when thinking about the songs on those albums?
'The Glass Bead Game' will always have a special place in my heart as it was our first album and the first time we recorded at Blackwing and worked with John Fryer. I remember the first time I heard 'Across The Water', after he had added all the effects, I just didn't know where all those sounds came from – and still don't after all these years, it was almost like listening to a different band.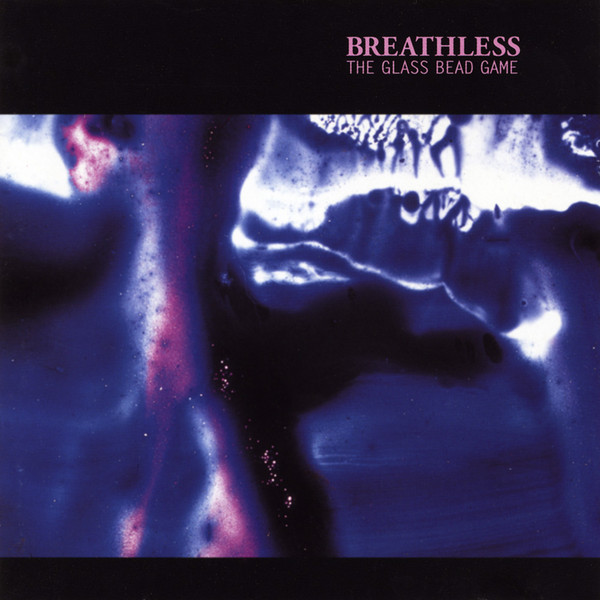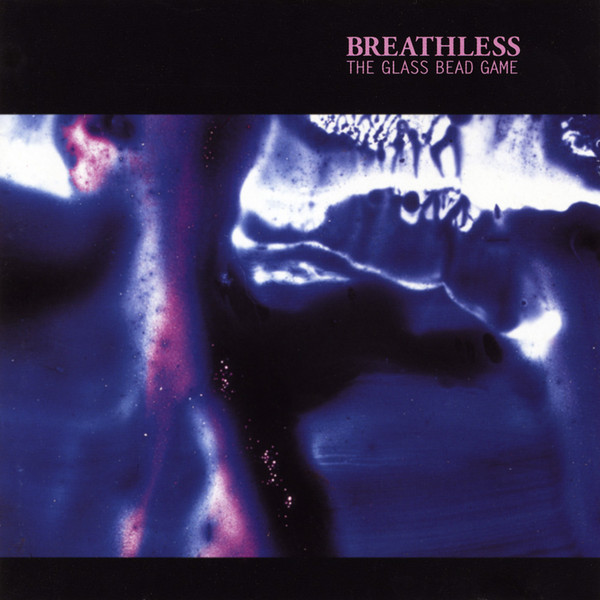 We have always recorded our albums in two halves. That is to say written and recorded half the songs then went away to write the remainder of the album. In most cases it's quite difficult to tell what was written when, but the difference on 'Three Times And Waving' is really marked, as Tristram left the band after the first session (he later rejoined in 2011). By the time Martyn joined for the second session, I had started playing 6 string guitar, which affected our whole sound as well as the way I played the bass and of course his drumming is very different to Tristram's too.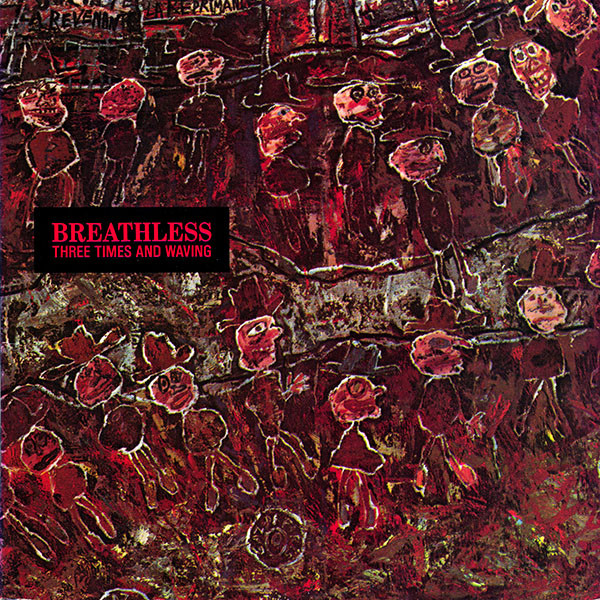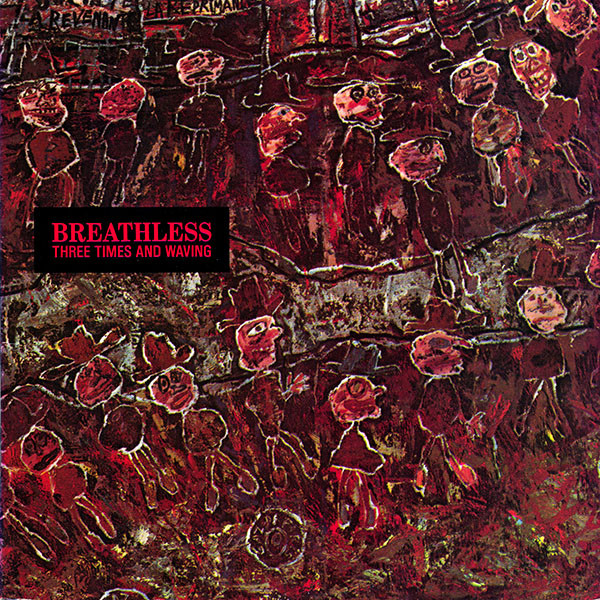 There are some great songs on 'Chasing Promises', but it was the third album we had recorded at the same studio, with the same engineer and it was just time for a change. We wanted to create a rawer sound, with fewer overdubs and more space, which is what we went for on our next album 'Between Happiness And Heartache'.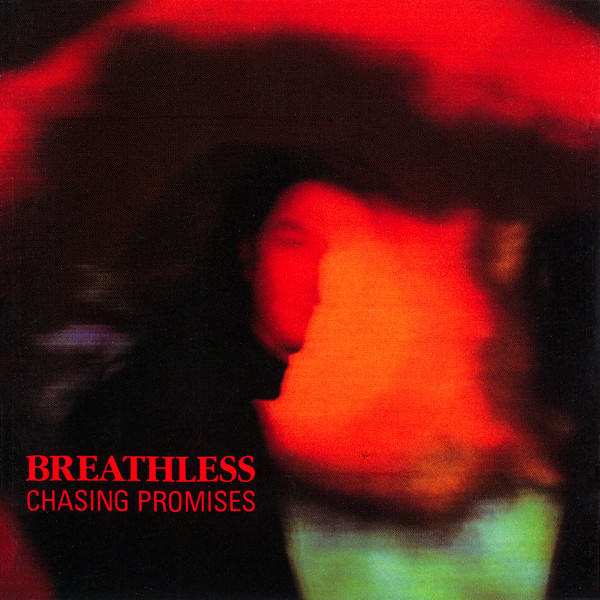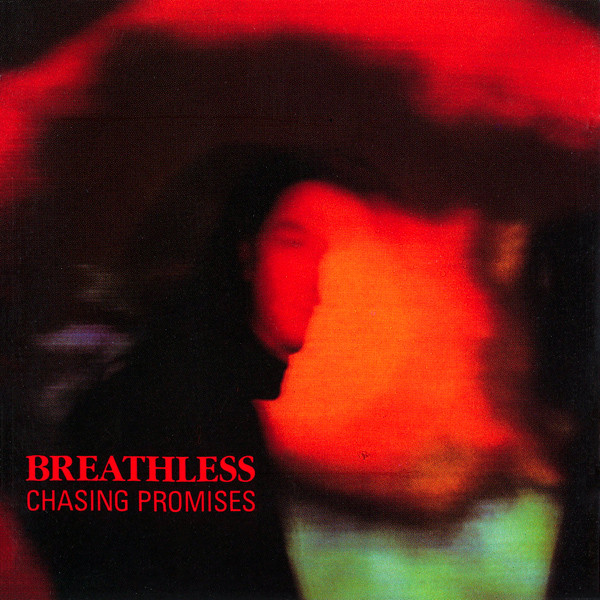 With all those albums I always remember where we were when we wrote the songs, what the studios were like where we recorded them and sometimes being on stage playing them live. I will always remember John Perry from the Only Ones coming down to mix 'Flowers Die' for 'Between Happiness And Heartache' and ending up spontaneously playing guitar on the track too. I just remember how happy Gary looked and how great John sounded.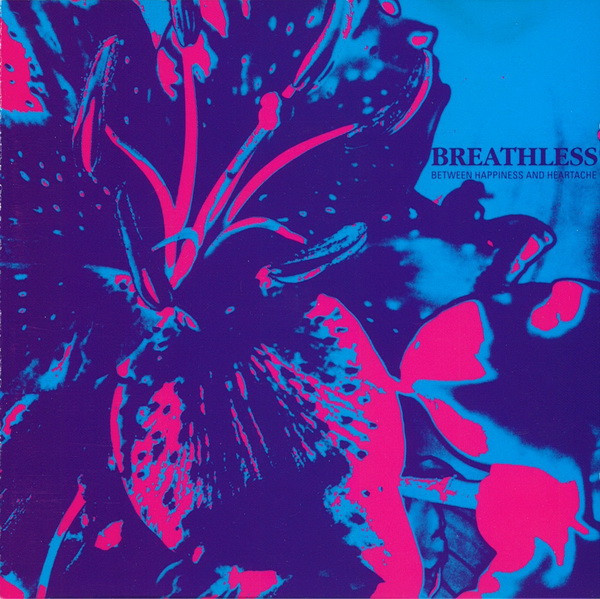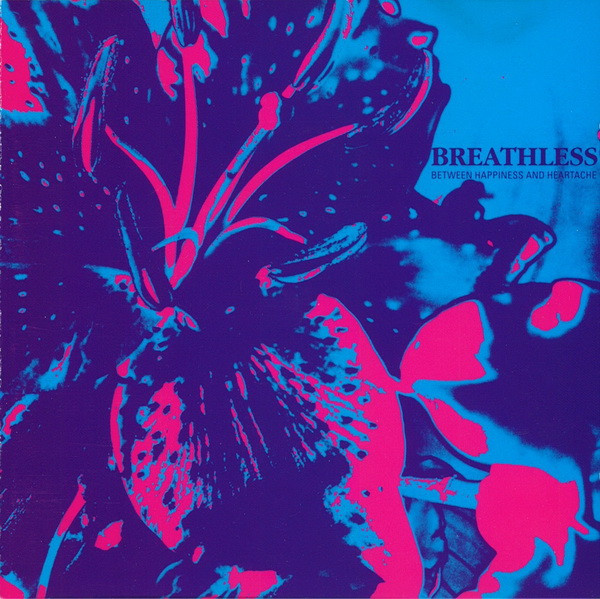 Do you feel that you become more experimental later on, like for instance on 'Blue Moon'?
Yes absolutely. We made a very concerted effort to rethink our sound and way of working with 'Blue Moon'. After 'Between Happiness And Heartache' we recorded a whole album that was basically "Between Happiness Part 2", just kind of going over old ground. So we decided to junk it and start again and recorded a lot of 'Blue Moon' straight onto DAT and in some cases straight onto cassette, only recording Dominic's vocals in a more traditional, controlled way at the end. We even did a bonus instrumental album 'Moonstone', which we recorded as we wrote it in one take!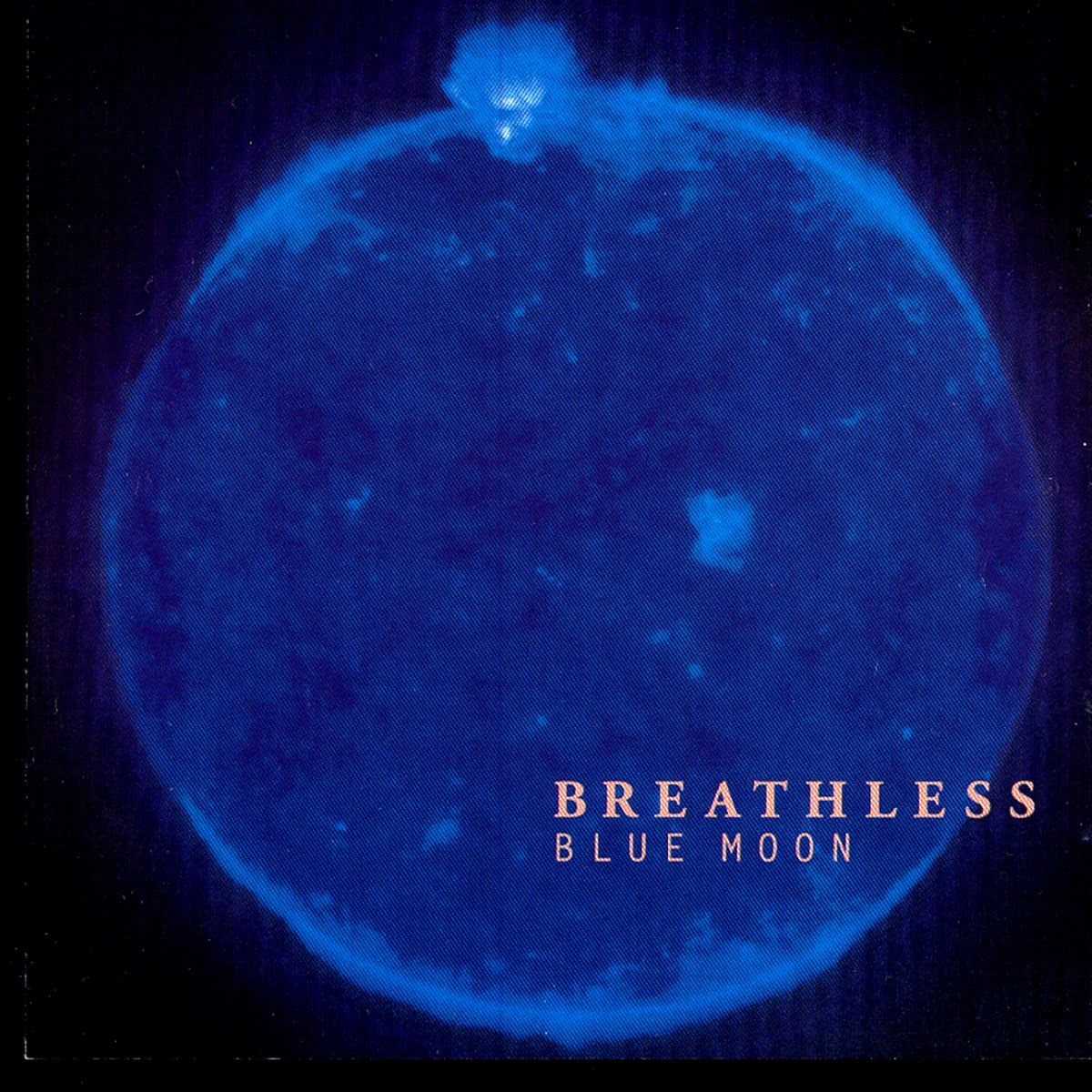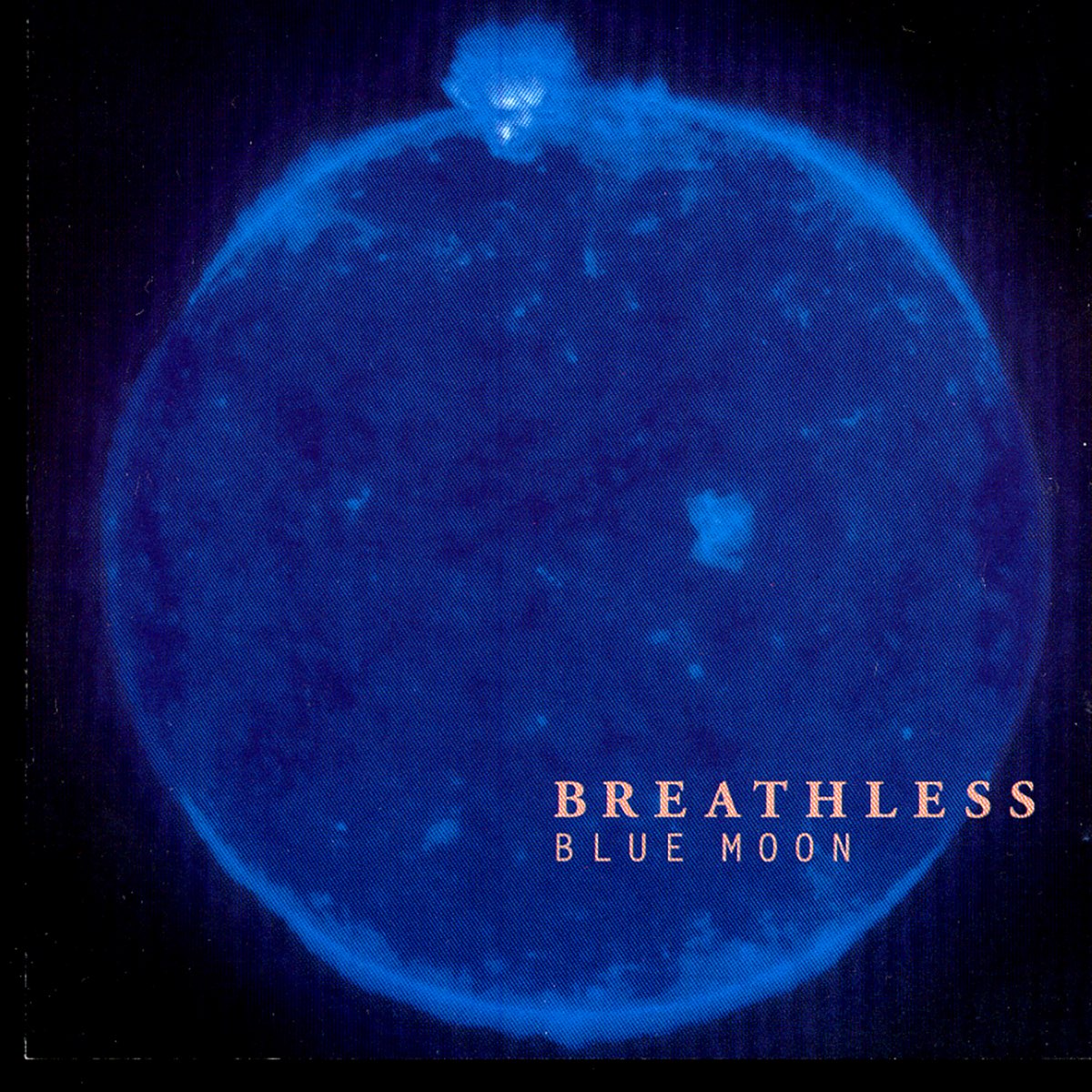 What about 'Behind the Light'?
We went back to recording with an engineer using a multi track recorder again for this. Though I think Gary's use of guitar samples on songs like 'Stay Beside You', gives the album a very unique sound. And the actual title track is one of my favourite Breathless songs.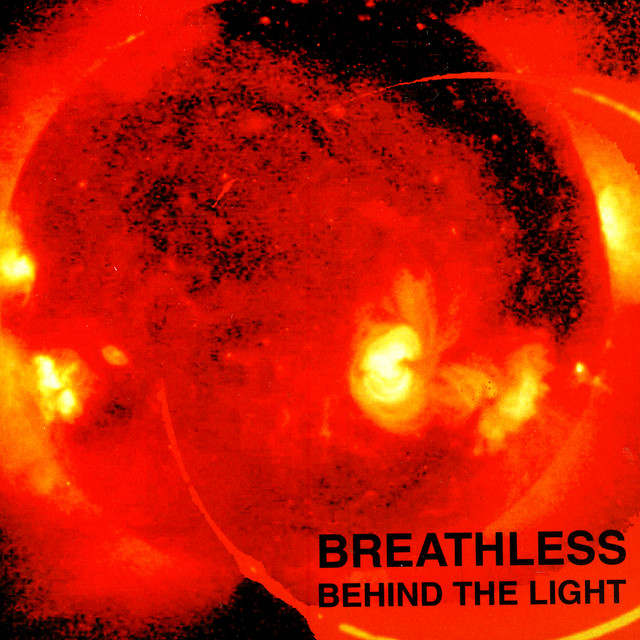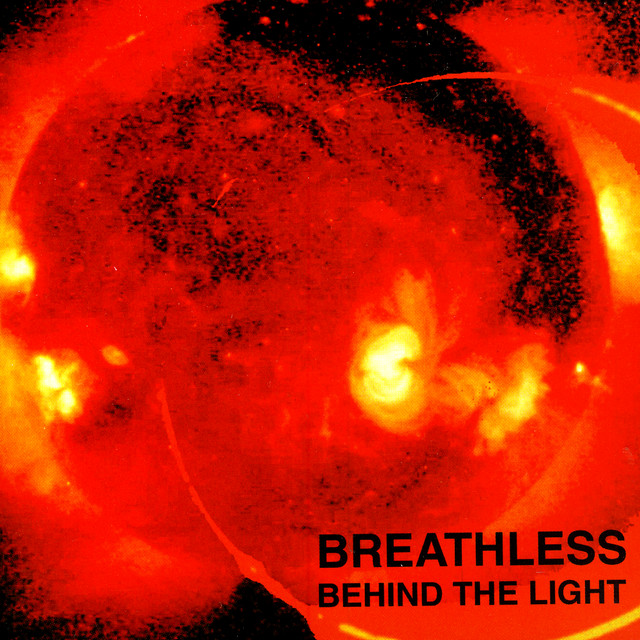 One of my favourite records from your discography is definitely 'Green to Blue' from 2012 and I kinda feel that 'See Those Colours Fly' is a continuation of what you started there with a different edge to it. Am I completely wrong here?
No, you're absolutely right. Though I think there's also a bit of 'Blue Moon' in there too. We love 'Green To Blue', but I think some of the songs would have been even better if they were slightly shorter and more distilled. We don't really discuss our music, or direction very much, but we did decide before making 'See Those Colours Fly' that the songs should be more structured and concise.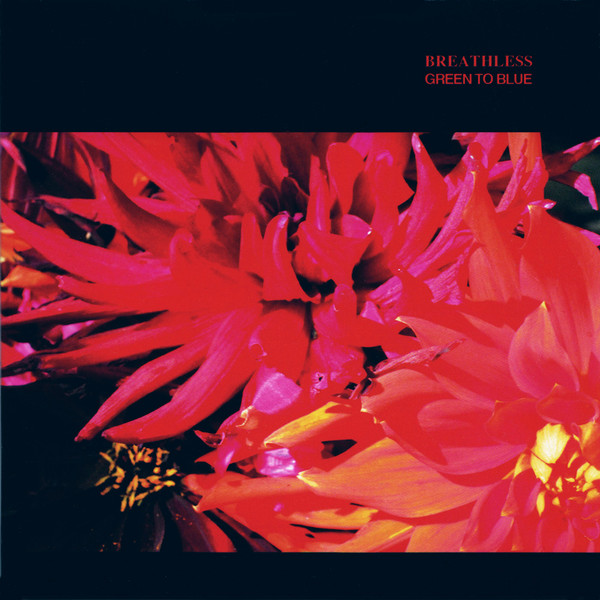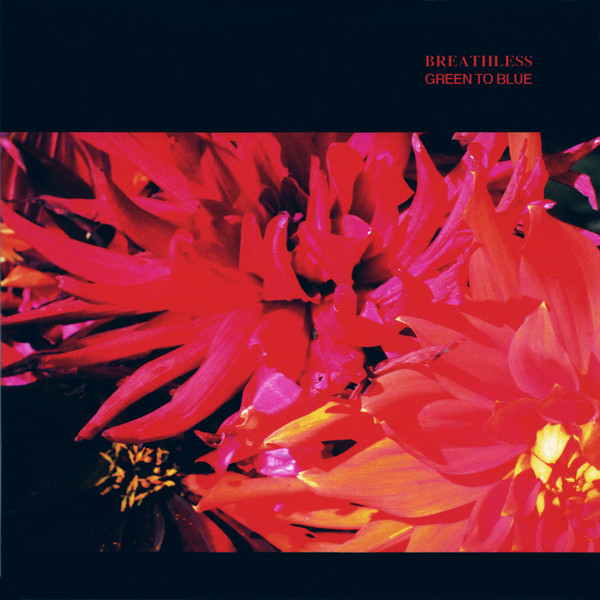 Are you planning to tour?
We are planning to play some shows, though I wouldn't describe it as a tour!
Let's end this interview with some of your favourite albums. Have you found something new lately you would like to recommend to our readers?
This might surprise some of your readers, playing the kind of music that we do, but I love 60's and 70's Rolling Stones, so 'Sticky Fingers' would be one. The Velvet Underground And Nico, Neil Young's 'Weld' and virtually anything by Morricone or John Barry. More recently I have really been enjoying Kramer's 'Music For Films And Moths' and Kramer's 'And The Wind Blew It All Away', Jim Sclavunos' 'Holiday Song', Orville Peck, Nadine Khouri, but mostly I seem to be going back in time listening to lots of classical music, as it has the best tunes! I think Peter Hook has said the same thing!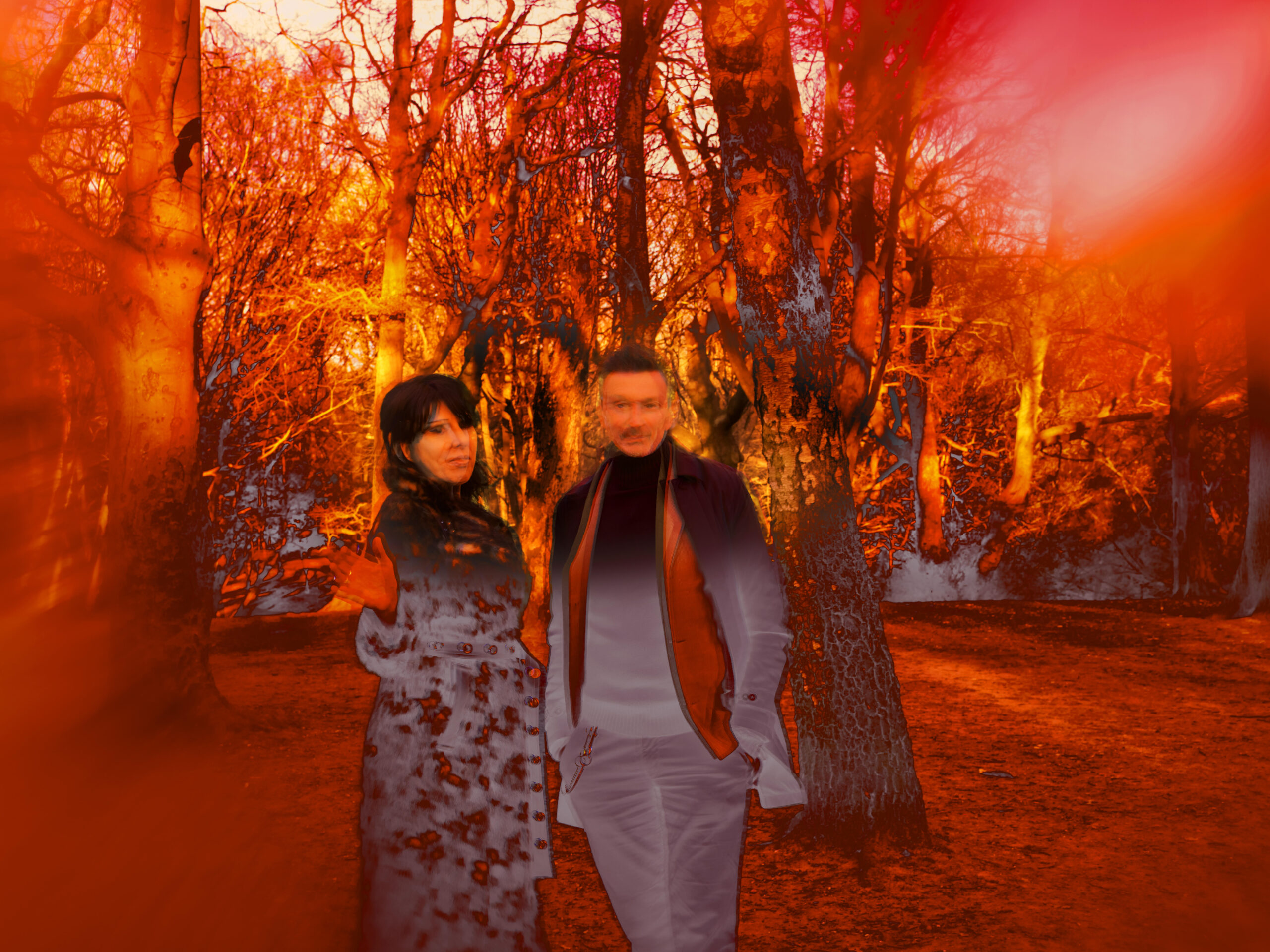 Thank you. Last word is yours.
I hope you all enjoy the album, we're all really pleased with the way it sounds. Thanks to Kramer's magical mixes.
Klemen Breznikar
---
Breathless Facebook / Instagram / Twitter
Tenor Vossa Records Official Website / Facebook / Instagram / Twitter / YouTube