Jack Tempchin | Interview | "It's all about emotion"
Jack Tempchin is a legendary hit songwriter, whose compositions ​'Peaceful Easy Feeling​' and​ ​'Already Gone​'​ are synonymous with the Southern California Sound. These songs can be found​ ​on the Eagles' compilation ​'​Their Greatest Hits 1971-1975​'​, which the RIAA named the​ ​Best-Selling U.S. Album of the 20th Century.
---
Jack Tempchin has also performed live with ​three​ Eagles—Glenn Frey, Joe Walsh and Timothy B.​ ​Schmit. He's also played with greats like Poco, Jackson Browne, J.D. Souther, Chicago, Chris​ ​Hillman, Herb Pedersen, Jimmy Webb, Al Kooper, Kenny Loggins, Karla Bonoff, Christopher​ ​Cross and Dolly Parton, among others. In the mid-90s, Jack toured as the opening act for Ringo​ ​Starr and His All Star Band at major venues Radio City Music Hall and The Hollywood Bowl.
A San Diego native, In 1976, Jack Tempchin was first signed by Clive Davis to Arista Records,​ ​along with Jules Shear and Richard Stekol, in the band The Funky Kings.
​In the 1980s, Tempchin co-wrote a dozen radio hits for Glenn Frey's solo career, including ​'​True​ ​Love​'​, ​'​​​​The One You Love​'​, ​'​Sexy Girl​'​, ​'​Party Town​'​,​ '​I Found Somebody​'​, ​'​Soul Searchin​'​,​ ​and ​'​Livin' Right​'​. Other Tempchin/Frey co-writes include Top 40 hits ​'​Smuggler's Blues​'​ and​ ​'You Belong to The City​'​ for the original 'Miami Vice' TV show soundtrack.
In 2019, Tempchin was inducted into the Songwriters Hall of Fame in New York City. His latest​ ​album, ​'​One More Time With Feeling​'​, was released on Jimmy Buffett's Mailboat record label.
Most recently Tempchin found kindred spirits in San Diego rock band Mrs. Henry and have released their first song collaboration and an epic with equal propulsion and grit, called 'Waiting'. Recorded live in one take in Otay Mesa, 'Waiting' builds momentum and anticipation in its peaks and valleys, the song's chorus unravels and opens itself behind dazzling vocal harmonies supporting Tempchin's wanting wail.
It's been a very difficult period for all the musicians across the globe. How affected were you by the pandemic?
Jack Tempchin: I was extremely affected by the pandemic, and still am just like everybody. I stayed in my house for about two years and made videos. I wrote songs with my friend in Nashville over the telephone. I learned how to record myself because I couldn't get anybody else to do it. I'm still quite worried because I'm old and I'm more susceptible if I should get COVID, which I haven't had. I'm still having to hole up. Before COVID I was starting to go on tour. I'd fly back East every weekend and do a couple of shows. I had offers to play Japan and do tours.
What are some of the latest projects that you worked on?
My friend is Gary Nicholson in Nashville, and he's a Nashville songwriter and a Grammy winning producer. And he's had 600 songs recorded throughout his career by everybody from Fleetwood Mac and Ringo, to John Prine and Willie Nelson. He produced an album for me before the pandemic. He's a night owl too, during the pandemic we would just get on the phone and write songs. It's kind of strange, because now the whole marketplace of music has changed, and there's no records being made. It's hard to place songs. And even if you place songs with people that are huge artists like Willie Nelson, they're not on the radio anymore.
But we wrote a lot of songs, and one of them is a song called 'Bob Dylan's Whiskey', which is going to be our third single from me and Mrs. Henry. I don't know if your readers know that Bob Dylan has his own brand of whiskey and that he made a $10 million deal. It's called Heaven's Door Whiskey.
Gary and I were thinking, gee, if we want to write some Bob Dylan songs, maybe we should be drinking some of that whiskey. It's what the song is about, the guy is going, "the Bob Dylan songs changed the world. I'm trying to write a song that I wish he would write. And I'm drinking Bob Dylan whiskey tonight".
I have another project that's not connected with Mrs. Henry. During COVID I went down to my local beach, and sat on the bench on the cliff, 90 feet above the ocean. I wrote and recorded myself playing, so that when I got home, I could work on the songs that I had made up at the beach. But now I have a new project I've been doing for four or five months, where I go to the beach, and I film myself. I just make up songs on the spot at the beach. I don't change them or edit them later, I just make them up, and then I'm done. I'm going to launch this project in two weeks on YouTube. It's called Jacks Beach Jams. Every song that you're seeing me do is being made up while you're watching. I'm pretty excited.
How did collaboration with Mrs. Henry come about?
When I thought COVID was over for a while, I played with the band, Mrs. Henry at the Belly Up Tavern when they were doing their show called The Last Waltz. I played the part of Neil Young. That's how I met them. The following couple of months, I went down six or eight times and rehearsed with them, and we got along just great. Musically, it's just a very fortuitous thing that I fell into, because that band and I are perfect together. I'm providing songs and singing. This project to me is really great.
You wrote so many well-known songs. Would you like to discuss your latest one, 'Waiting'?
​'​Waiting​'​ is on an album I did a couple years ago. I wrote it with John Brannen. He's one of my songwriting partners. John and I are completely different, but we did write a song that was on the last Eagles album, called 'Somebody'. I'm pretty proud of that. We wrote this song ​'​Waiting​'​, and I recorded it on an album, titled 'Songs'.
When I got together with Mrs. Henry, I thought this would be a perfect song for them, and they just killed it. They're such a great band, they've got their own style, and they all sing, all four of them. They came in with harmonies immediately. I went down to their facility down by the Mexican border, it's a giant warehouse type of place where they had a big stage. After we rehearsed a bunch, we decided to make a video, and we recorded right from the stage.
The three videos that we're putting out as our singles are completely live. We'd play the songs a couple times and pick the best one. People don't do that anymore, you know. I spent a lot of my life in the studio going in for months at a time. This ​approach is just way better to me. I feel that, at this point, people might be ready for things that are a little more real. A little less constructed and produced. There's plenty of room for that, you know, in radio, music and stuff, which I love. And it's great. But sometimes I think people might just want to see something and feel the real energy coming off the stage because it's live, you know, with mistakes and all.​​
"I was stuck in this little coffee house all night by myself"
I'm sure you are annoyed by this question, but still let me ask you. What's the story behind working on 'Peaceful Easy Feeling'?
Somebody told me way back in the day that there's hundreds of dollars in this folk music. That was the era of folk music, which was coffee houses where they served hot cider, and folk music. When I was writing back then there was no possible thought in my mind that I was ever going to make any money from songs. It was ridiculous. I was just writing things for myself. I had a gig out in the desert in El Centro, and I made a date with the waitress to take me home later. She left and I told the guys I was with that I didn't need a ride. And then she never came back. I was stuck in this little coffee house all night by myself. And that's when I started writing 'Peaceful Easy Feeling'.
Then I got back to San Diego. I was walking around with my guitar, and I wrote the last verse at a place called Der Wiener Schnitzel. It was still open 40 years later and they put a plaque on the outdoor table commemorating the fact that I wrote a verse of that song there. They awarded me that day with a solid Golden Wiener which I still have in my studio.
I was staying in LA for a bit with Jackson Browne. Glenn Frey came over and heard me playing that song. He taped it onto a cassette recorder. I suppose some people reading this will know what that is. And he said, "Jack I have a new band. We've been together for eight days. How about if I showed them this song?". And I said sure. The next day he came back with the cassette recorder and he played a version of 'Peaceful Easy Feeling' by his new band, which of course was the Eagles. And that's how they got the song. I had known Glenn Frey for years already, and we were great friends before the Eagles.
​​Tell us, what makes a good song and how do you usually approach songwriting?
To me it's all about emotion. I've always focused on lyrics too. But it's whether the song makes you feel anything. I came from the folk era listening to you know Hoyt Axton and Buffy Sainte-Marie, and then Jackson Browne. I grew my talents by playing in these coffee houses. A lot of times there was not much audience, maybe nobody. But I would get up and play a song live. As you play live with the song, you can feel if the songs are too long, or if people are bored, or if they really like it, you can feel the emotion come through. The whole idea of the song is to connect with people's emotion and make them feel something. That's my take as a songwriter.
There's a whole other element to songs, which is when you record them, you have this great music with studio players that's catchy with an amazing rhythm. A lot of times that's all you need, and a few good words. But that's not what I personally focus on. I believe in that, and I think that's great. But to me, it's the song itself that you can just sit down and sing for somebody and hopefully move them.
What were some records that influenced you when you were growing up?
When I was growing up, I listened, my parents had Harry Belafonte, he was the biggest act in the world. I love his records. I listened to musicals like Oklahoma and stuff when I was young. Then I went through a period when I got into college, my roommate was into blues, and had a huge blues record collection. Other people weren't into the blues at that point. We discovered all the blues guys, and we decided Robert Johnson was our favorite. Now everybody knows, but then nobody knew Robert Johnson. I went through the giant thing of the blues and my first gig was with a buddy of mine who played guitar, and I played harmonica, and we did songs by Brownie McGee and Sonny Terry, who were one of the great blues duos of all time. All that blues was extremely important and influential to me. In the whole folk era, guys like Tom Rush did a lot of great albums, and then later Jackson Browne, Joni Mitchell, and all that. That was later of course, and it was all very moving and influenced me a lot as well.
"Sometimes you fall into something musically"
​There's so little written about the 1976 album by your band, Funky Kings. Can you provide commentary about it?
Wow. What I could say is that in 1972, for some reason, all the coffee houses closed in San Diego, and that's how I was making a living. I was doing open mic nights at three different coffee houses. Sometimes I'd make 15 bucks, but I didn't need much money. But for some reason in'72 all the coffee houses in town closed. I went up to LA to try to get a record deal. But I'd only been there a week and I ran into a guy from a band I love called Hawk. They're a band from Laguna. This guy Richard Stekol​ ​took me to see this other guy, Jules Shear, who is just amazing.
We went over to somebody's house, Doug Haywood's house, and he was the bass player for Jackson Browne. We sat down and played some songs. Each guy went around and played some songs, and Jules Shear and Richard Stekol are still some of the greatest songwriters ever. It was just so good that we just decided to start working together. None of us had intended that at all. We played one gig, and the manager came up and said, "You guys are too good to be in the bar"​.​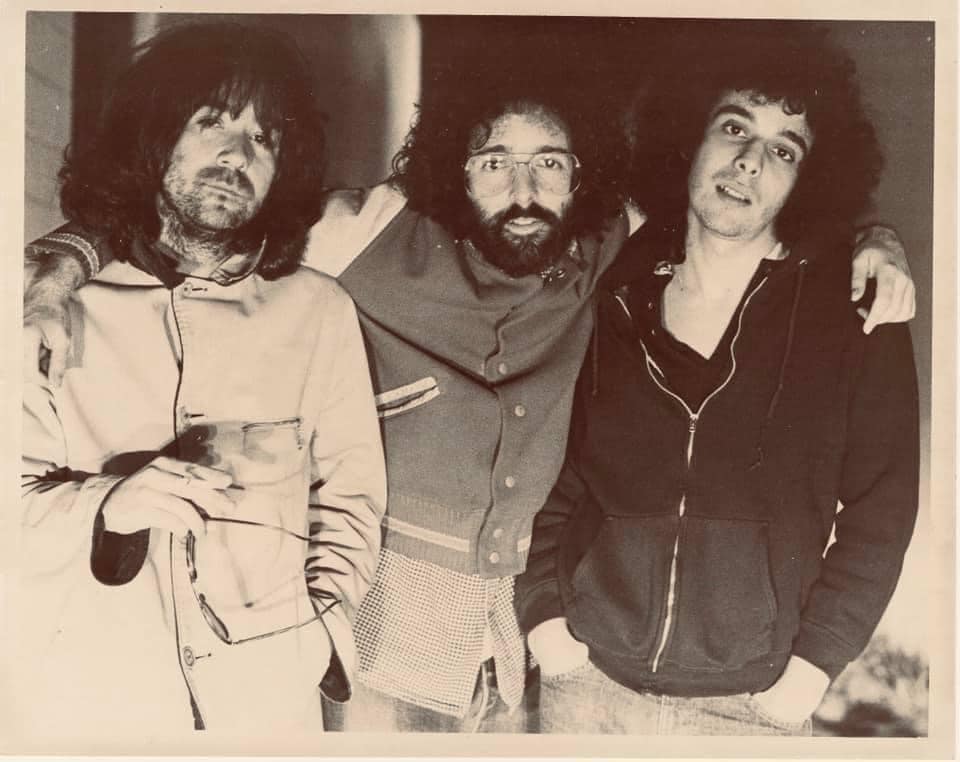 By then I had met Clive Davis,​ ​and he called me one night and said, "I'm coming to town. Do you have anything for me?"​.​ And I said, "Well, I've got this band. We're rehearsing tomorrow.". ​And he goes, "Okay, I'll be there."So the day before the guys in the band said, "We need a rhythm section."​.​ Richard Stekol​ ​had called three of his friends from Laguna, they came up in the morning. These are guys I've never met or played with. In the morning, we learned three songs. And Clive Davis came in with some attorneys from the company.
We played the three songs, Clive Davis liked. I said, "Okay, Clive, should we talk to your attorney? Do you want to hear a demo tape?"​. ​He said, "No Jack, I like it. You've got a deal."​.​ That's it. He put us with Paul Rothschild to produce, who had just finished doing The Doors and Janis Joplin. He produced our first album, then we went on tour opening for Hall & Oates,and it was pretty spectacular.
I think we made some good music, but eventually we just made that one album and then the band broke up, and I moved on to other stuff. When my friend Glenn Frey died, they had his memorial service. Don Henley and Jackson Browne were going to sing a song. And instead of choosing one of their songs, they chose a song by Richard Stekol​ ​called ​'​My Old Pals​'​ from the Funky Kings album. I don't know what to say, sometimes you fall into something musically. You're sitting there, and it's got the magic. You can't manufacture it. It's just something that happens. It moves you. And you just have to go with it if you find it.
​​What about your debut solo album?
I looked for a producer and finally found this guy Pete Carr, he was part of the Muscle Shoals Rhythm Section. They were some of the greatest of all time. Muscle Shoals, Alabama FameStudio. You know, Aretha Franklin, Percy Sledge,​'​When a Man Loves a Woman​'​,​ ​and eventually the Rolling Stones.​​Everybody came down to Muscle Shoals just to play with these guys and record with them. Pete Carr produced the record for me, and I was near Muscle Shoals, I was in Florence, Alabama for three months. And it was really boring except for the recording because it was a dry county. And I thought, "I don't even drink, so I don't care if it's a dry county"​.​ But the thing is, if you go to a dry county, everything closes at eight o'clock at night. There's no bars, there's no music at night. I just spent three months there, and I recorded at Fame Studio, which was the Muscle Shoals original studio, and heard all the stories about Aretha Franklin recording in there and all this stuff. It was really great.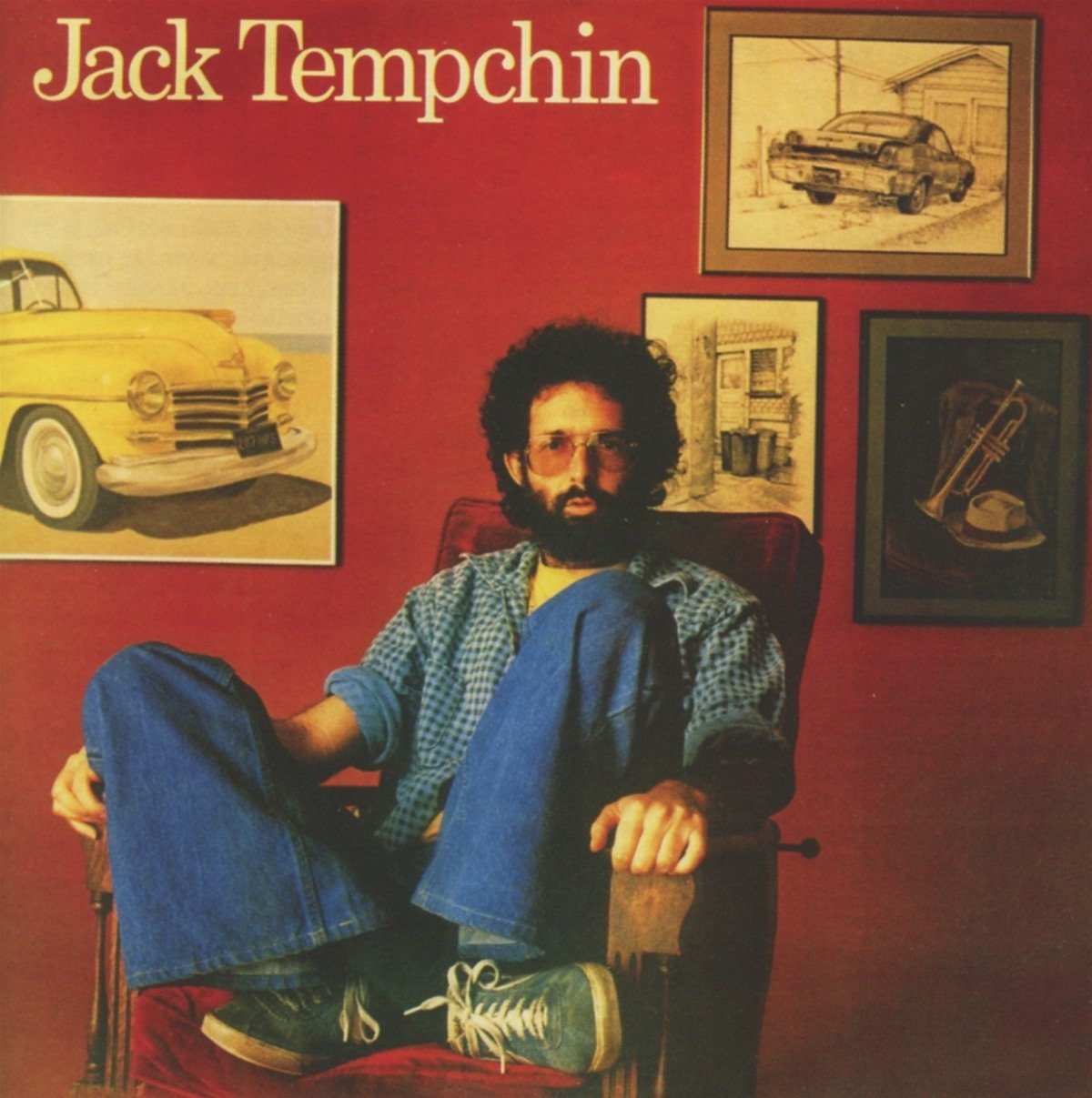 The album started off really nice. I was a little disappointed at the end because it just got a little too mellow. For me, I wanted something slick that could be on the radio. And of course, it was, but I don't know, I just didn't feel like it had as much heart as I wanted it to have. The album didn't do that much, but it was an amazing experience. I met the Muscle Shoals rhythm section guys and became friends with Barry Beckett, some of those guys. And then later I recorded them with Glenn Frey.
What are some other songs that you're most proud of?
I kind of think ​'​Slow Dancing​'​ was my best song, and that was on the Funky Kings album, and it got up to number 60 on the Billboard chart. That's the only thing I've ever had with me singing on the radio. I thought that was probably my best song. Johnny Rivers heard it on the radio, and then he did it and made it a standard. I love that song.
I've written with a lot of different people that have all been completely different and very interesting. But when I wrote for 14 years with Glenn Frey when the Eagles weren't together, I'm really proud of a lot of those songs.​'​Young​ ​Belong to the City​'​ and ​'​Smuggler's Blues​'​, almost everything we wrote was pretty darn cool and a great experience. So those are a lot of my favorite writing experiences because I was writing with a guy who had been my friend for a long time, but also turned out to be one of the greatest songwriters we've ever had.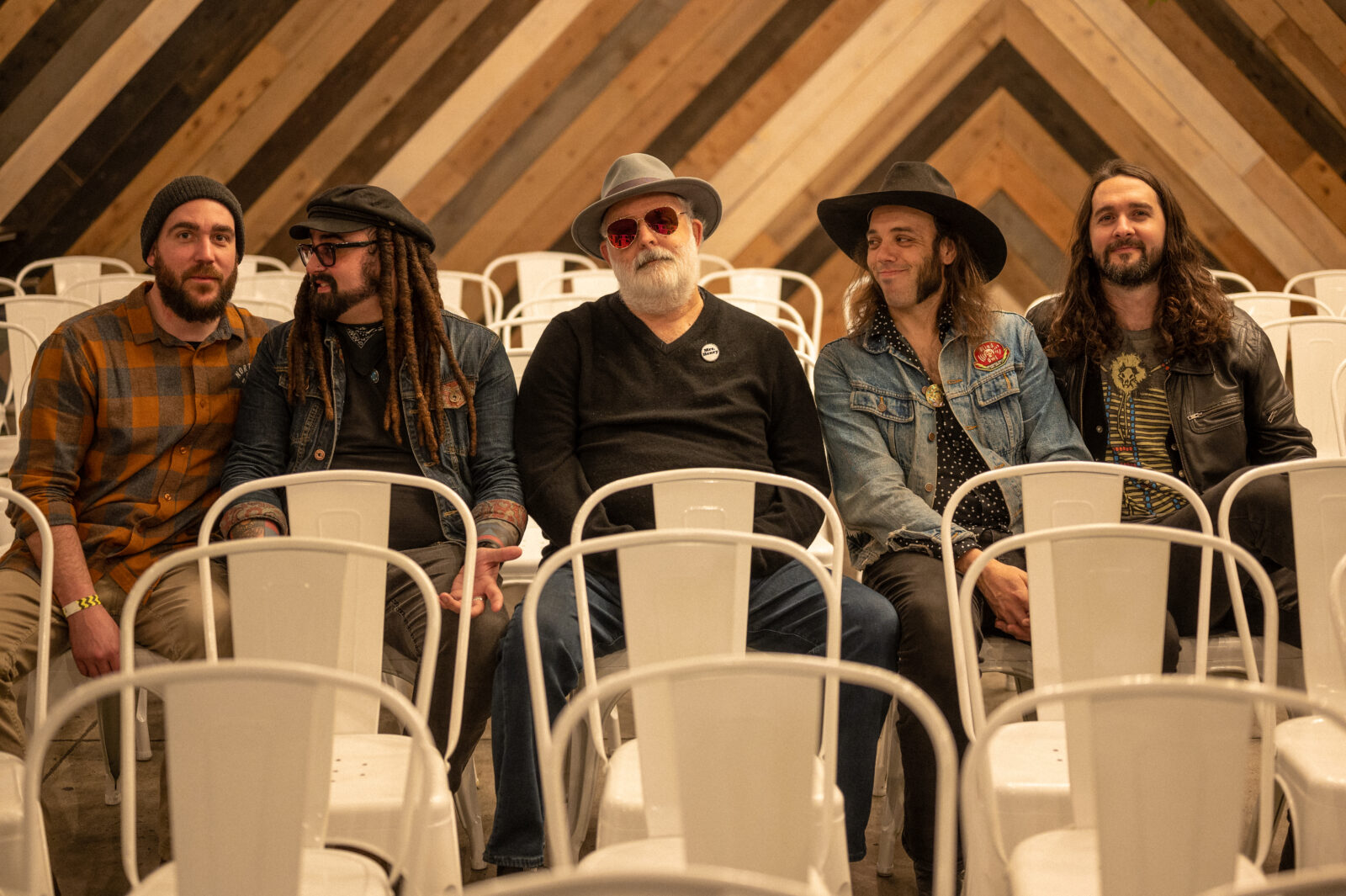 Thank you. Last word is yours.
Looking back, I've achieved all the success that my talent and personality would allow. I'm so incredibly fortunate to find Mrs. Henry, a musical project that I feel is so exciting and so great at this point in my life, it is just kind of a glorious thing. I'm thinking this is probably the best band that I've ever worked with, for me and my music. I'm bringing the songs, they're all my songs. I have hundreds of songs that I love that I've never been able to put out because they haven't had a musical unit like them, so I'm extremely excited. My goal for us is to play live, and start filling up places, and just moving and exciting people with the show. What can be better than that? I really think we have something special that we can bring to people. I've been playing solo for about seven years, which is how I started out, which is great. But to find a musical unit, a band that can really mesh and meld with what it is that I'm doing, and project out as a giant thing that crowds can love–that's magic. I feel like I found some magic. All I want to do is just roll with it and see how far it can go.
Klemen Breznikar
---
Headline photo: Joel Piper
Jack Tempchin Official Website / Facebook / Instagram / Twitter / YouTube