'Pretty Ugly' by Biblioteka | Album Premiere
Exclusive album premiere of 'Pretty Ugly' by Biblioteka, out June 24th via Freakout Records.
---
Biblioteka's 'Pretty Ugly' chronicles the band's personal experiences during the pandemic. 'Tick Tock' and 'Waiting For Nothing' explore feelings of paranoia due to isolation and drug use. The band was inspired to write 'Where Did We Go Wrong' after surviving an attack from a knife-wielding man in an alleyway. The song took on a new meaning when Robins' family was in Ukraine in the midst of the invasion. The band digresses with anti-capitalist rock anthems 'Corporate Whore' and Los Microwaves' cover 'TV In My Eye'.
'Pretty Ugly' was recorded by Garrett Reynolds at Electrokitty Studio in Seattle, WA. Collaboration with Guy Keltner of Acid Tongue (who pushed the band to create more at a time when they were at a crossroads). Keltner is featured on guitar and backup vocals for 'Tick Tock', 'Unkind', and 'Miss U'.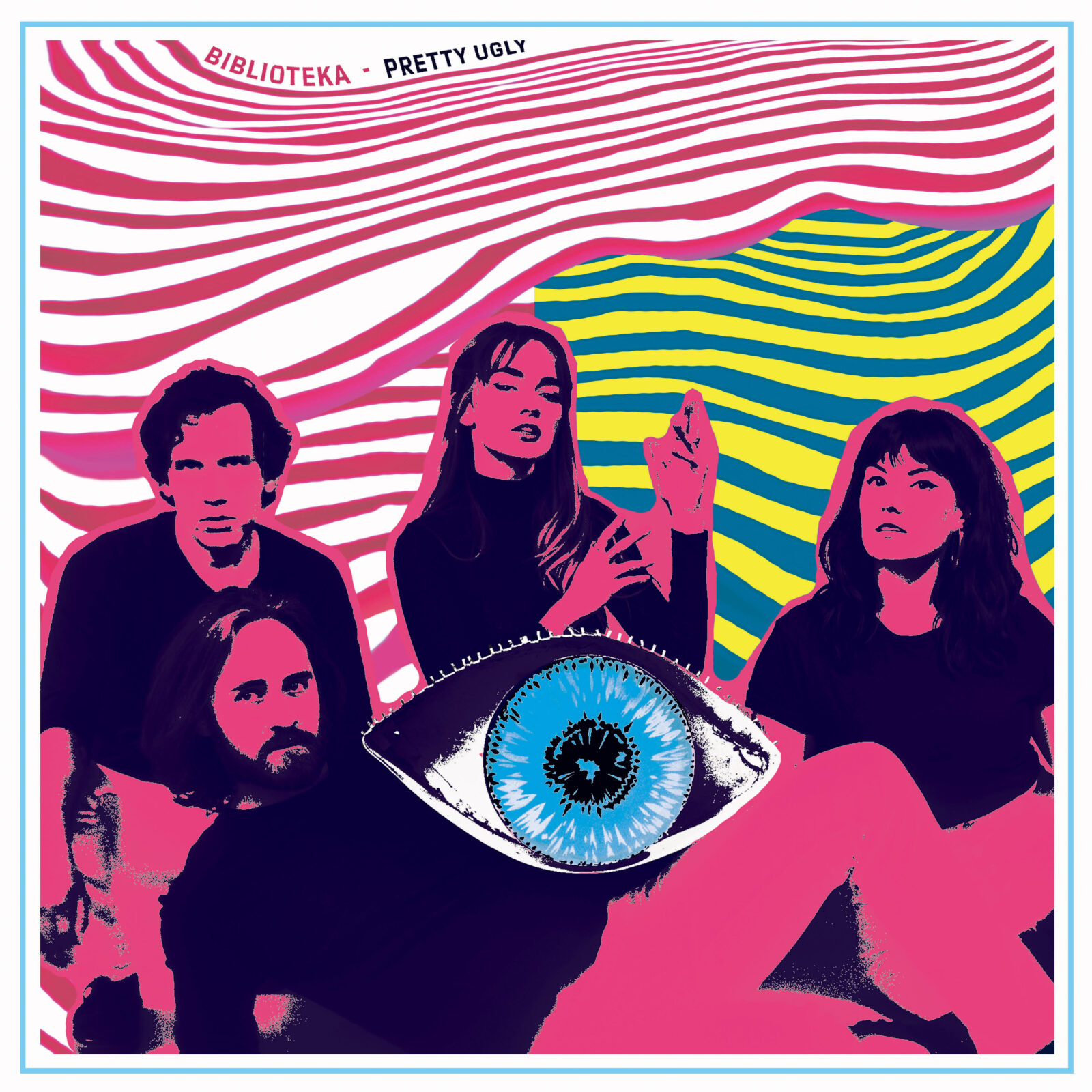 With upbeat rock sounds akin to The B52's and Blondie, Biblioteka marries a blend of grunge, punk, and garage to create an array of upbeat punk songs and wistful rock music. Formed from the ashes of a disbanded project, singer/bassist Mary Robins and guitarist Hexx Rodriguez began writing for Biblioteka in the mid-2010's. The name pays homage to Robins' Ukrainian heritage, and Hexx's Mexican roots – a name with a unifying meaning through their respective backgrounds.
---
Headline photo: Rachel Bennett
Biblioteka Official Website / Facebook / Instagram / Bandcamp / Tik Tok / YouTube
Freakout Records Official Website / Facebook / Instagram / Twitter / Bandcamp / YouTube