'Drag Me' by SERVICE | Album Premiere | Interview
Exclusive album premiere of 'Drag Me' by Indiannapolis based SERVICE, out via Let's Pretend Records.
---
They have been waiting almost four years to finally put their new LP out, mostly COVID stalling their touring plans. SERVICE are here to remind us that our neat little boxes don't always match reality. Their newest record, 'Drag Me', is a beautiful cacophony of noise, melody, and punk ethos. SERVICE describes their sound as "post-punk then punk again." Founded in the Manhattan apartment of drummer Russell Simins (Jon Spencer Blues Explosion), the group has since moved to Indianapolis where frontperson Jilly Weiss and guitarist Mitch Geisinger. With Simins still behind the kit, the three crafted the songs that would become 'Drag Me'.
What this band does exceptionally well is build suspense. On the first track, 'It's You', the band gives us a minute of slowly rising noise and swells before launching into the song proper. But, even in the structure of the song, the band builds suspense via layers. Blips of noise, Geisinger's off-kilter rock and roll riffs, and Weiss' wailing voice eventually spill into a sludgy assault in the final minute of the song. It's not punk. It's not rock. This is something else altogether.
Lead single 'Hey' is almost danceable, with its near constant crashing cymbals and spooky vocals. Simins cements the band into these driving grooves that will keep you tapping your foot or bobbing your head. Weiss' vocal performance is urgent and compelling, with distorted shrieks and howls around every corner. The album loses none of its intensity as it carries on. 'Two Gurus in Drag' might have a slower tempo, but the riffs are just as dirty. Simins plays it close to the chest until unleashing another heavy groove two minutes in. Once again, this band proves their knack for keeping listeners on their toes. Closer 'Drag Me' is equal parts Sonic Youth and Cocteau Twins. With shimmering, spacey guitar chords and a mid-tempo rhythm, the band finishes just as strong as they began. There's a million tiny moments to love on this record. It's one you could return to and hear something different with each listen. This won't be the last we'll be hearing from this band. They've stumbled onto greatness. Listen to 'Drag Me' below and check out our interview with the band!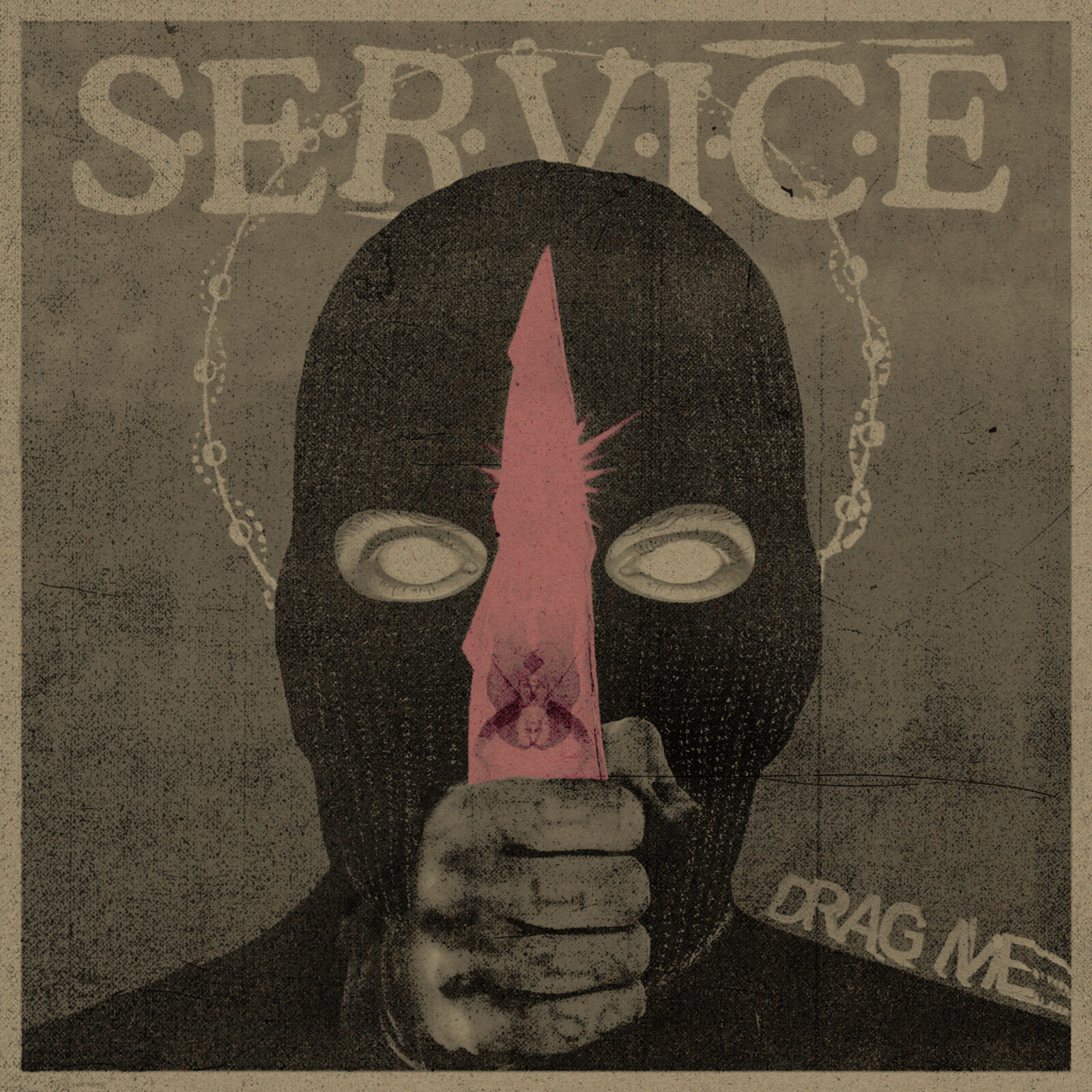 How was the process of writing and recording with members in different locations? NYC to Indianapolis is no small hike!
Jilly: No small hike and no small difference in vibe for sure! The band and the debut record were born in NYC, but we needed to be in Indianapolis to actually bring it to fruition – because the time goes a little slower in Indy and there are just more friends willing to help – record a demo, take photos, roadie, etc. – all the people that it takes to make it happen.
The very first time Russell and I wrote a song together was in his New York apartment. And a lot of the ideas that became SERVICE were generated while we kicked around the city when we were first falling in love. But when touring slowed down for Russ's other band, the Jon Spencer Blues Explosion, it made more sense for him to come to my hometown, Indianapolis. And he really ended up liking it here. He immediately made friends with some of my musician friends and we were able to start a full band here. He and our guitar player, Mitch Geisinger, especially clicked and that's what makes this work. But the sketchbooks full of ideas and lyrics that became 'Drag Me', the new album, were mostly filled in NYC. Guess we might need to go back for a bit before we do the next one!
You get the sense from listening to these songs that this band is about the sum of its parts. Is songwriting really collaborative?
Russell: Yes, great question. Jilly and I are the primary songwriters. I'll write the basic music for most of an entire song, usually on guitar to start with, and then add ideas for drum parts and other instruments. I'll then play it for Jilly – we specifically put aside time for that. Then Jilly, usually pretty quickly, comes up with a vocal idea and lyrics from what I play her. She'll then make suggestions for tweaks to the music and help structure the song. It all happens very organically. We are very much each other's muses and I treasure this process. I'm writing all the time and she's right there with me coming up with her parts, apparently as effortlessly and prolifically.
The next part of the writing involves us bringing the songs to Mitch Geisinger, our guitar player. I'll show him what we came up with and then he'll take that and play through a few things and in a short time will come up with something in line with what I was thinking. But he always makes it something that's inimitably Mitch. Then as the song develops live, or while demoing in the studio, we work out the bass, samples, loops, and keys.
"We have a clear vision for our sound"
What is the scene like in Indianapolis? Do you think SERVICE stands out from other bands in the area?
Jilly: Indianapolis is a great town for rock and roll, and I think when touring bands actually come through, they're surprised at the breadth of the scene. There are great record stores like Luna and Square Cat, an all ages art collective called Healer that throws a variety of shows, clubs like the Hi Fi, the White Rabbit, and everyone's favorite punk rock bar, the Melody Inn. We love to play at a small bar called State Street Pub that has become sort of our home base.
Indianapolis has no shortage of great rock and roll bands, notably Radar Gold, Hypertensions, Kiddo, Cairo Jag, and Wife Patrol. I'm not sure SERVICE is unique in contrast to these bands specifically, but I do think we have a unique sound. We don't have a shtick, we're not latching onto a trend, or trying to be a part of a larger movement. We have a clear vision for our sound. And we're chasing after and perfecting that. We're a wild, irreverent rock and roll band that can write a real hooky chorus without getting cheesy or sacrificing any integrity. That ain't easy.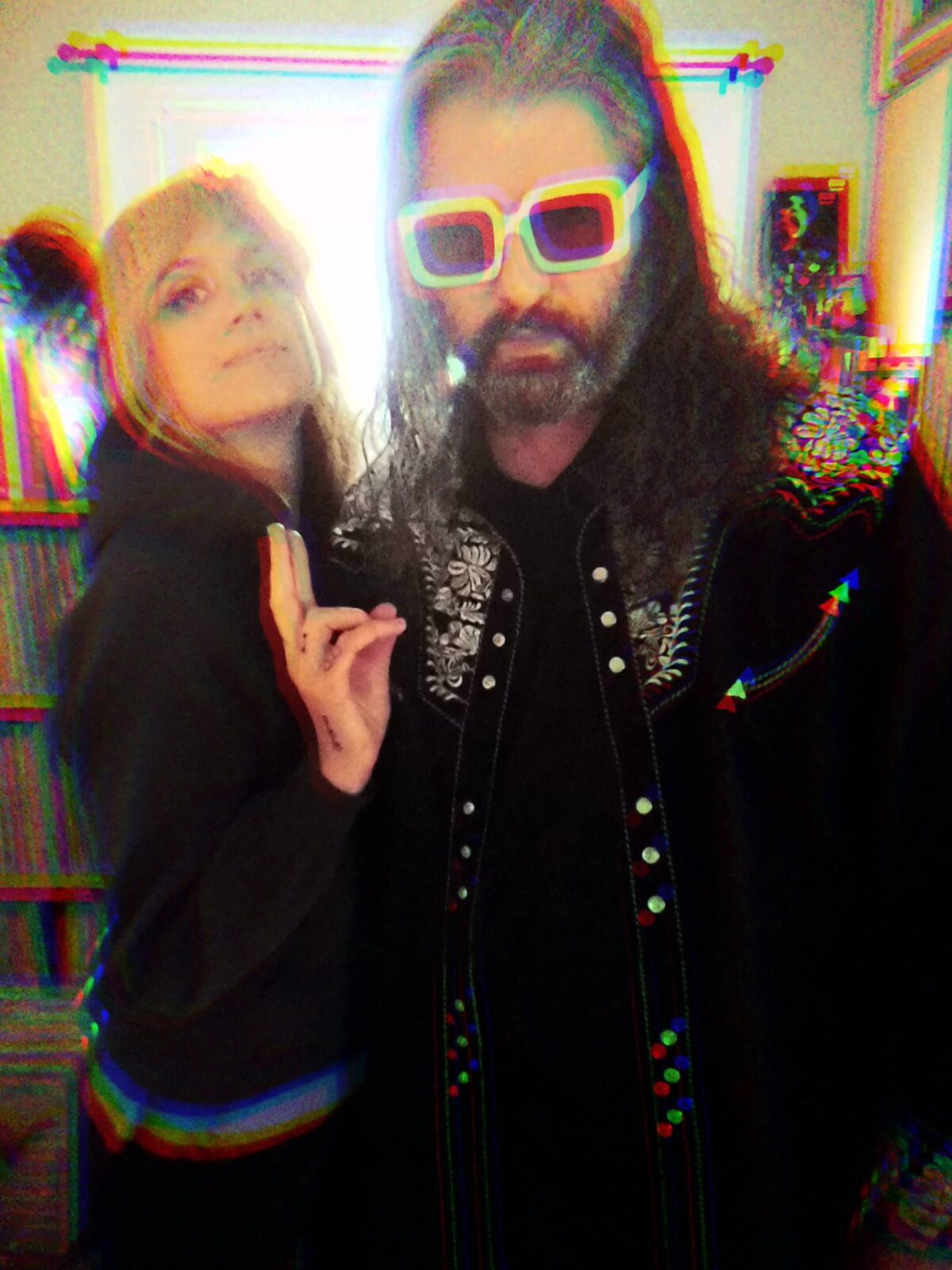 What do you hope listeners get from the songs on 'Drag Me'?
Russell: I hope they are as moved by the songs as we were moved writing them and are moved playing and performing them.
Jilly: I'll agree with that. We spent a long time on this record, writing almost twice as many songs as have made the cut and editing it down to exactly what we envisioned. Our hearts are in this. It's as sincere an effort as possible, and I think for those people who connect with that sincerity, it will become a favorite.
---
SERVICE Official Website / Facebook / Instagram / Bandcamp / YouTube
Let's Pretend Records Official Website / Bandcamp