'Seventh Sun of Orion' by UFO Over Lappland | New Album, 'Spökraketer'
Exclusive track premiere of 'Seventh Sun of Orion' by UFO Over Lappland, taken from their upcoming album, 'Spökraketer', out April 29th via Burnt Toast Vinyl.
---
UFO Över Lappland from Umeå in the northern part of Sweden are an instrumental kraut-rock band in the vein of Neu!, Amon Düül II, or early Kraftwerk, but with psychedelic overtones and some post-rock sensibilities.
'Spökraketer' is the follow up album to their self-titled debut that was re-issued in 2021 by Burnt Toast Vinyl. When UFO Över Lappland entered Parasit Studio (Gryssjön, Sweden) for their next recordings, the band had much more of a clear path to follow beyond the improvised jam sessions of their debut. This time the songs were written and arranged, but still not set in stone.
During the recording process, UFO Över Lappland took those base ideas, but added new sounds and experimented with spontaneous ideas during the recording sessions. The results are tighter and more focused, but the recordings are played live in the studio, maintaining a fluidity.

Thomas Christensen is a photographer living in Greenland and UFO Över Lappland collaborated with him for appropriate photos of the Aurora Borealis to use for the album artwork.
Frederik Lyxzén from Parasit Studio mixed the album. The audio was mastered by Grammy winning engineer Stephen Roessner (Calibrated Sound, Saxon Shore) and was cut to lacquers by Bob Weston at his Chicago Mastering Service. The LPs are pressed on high quality green/ smoke swirled vinyl from Gotta Groove in Cleveland.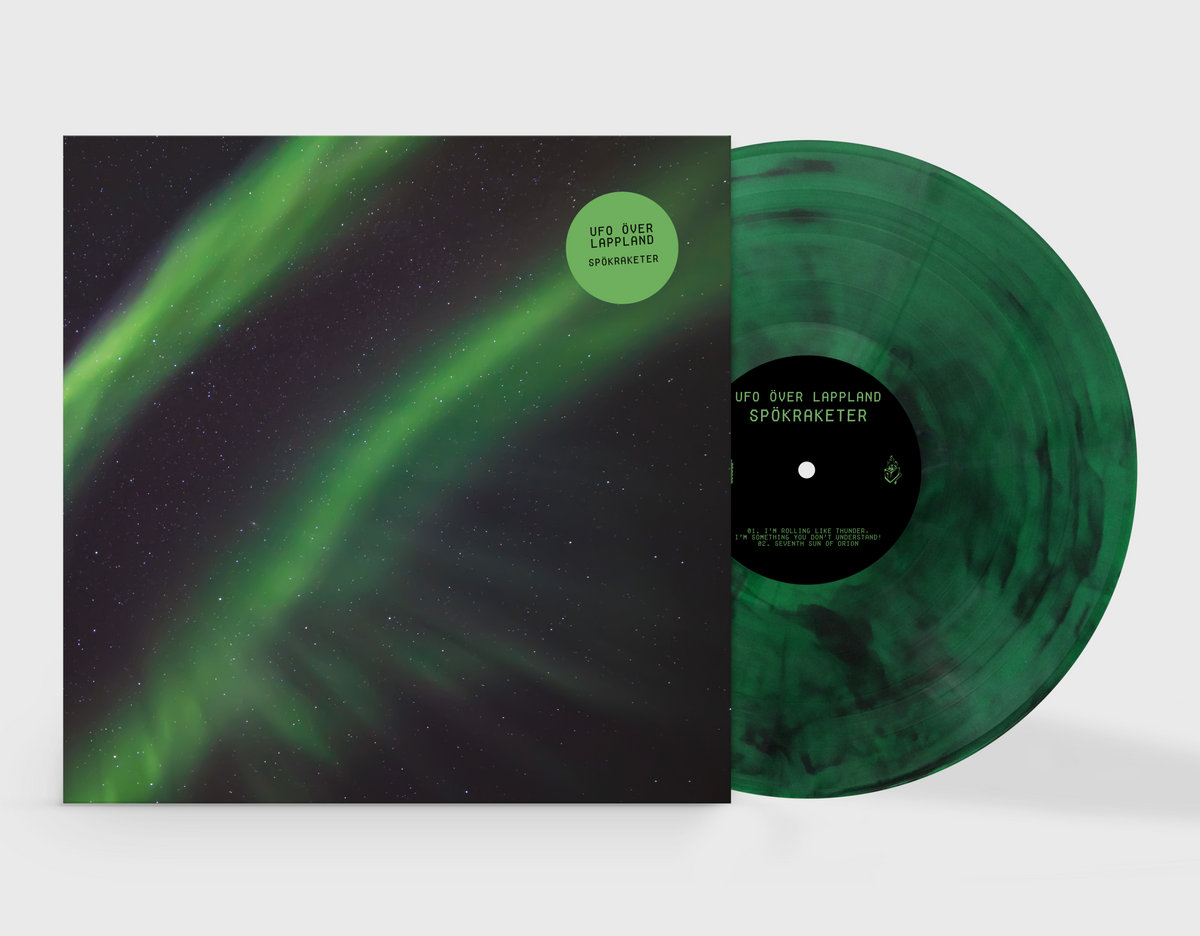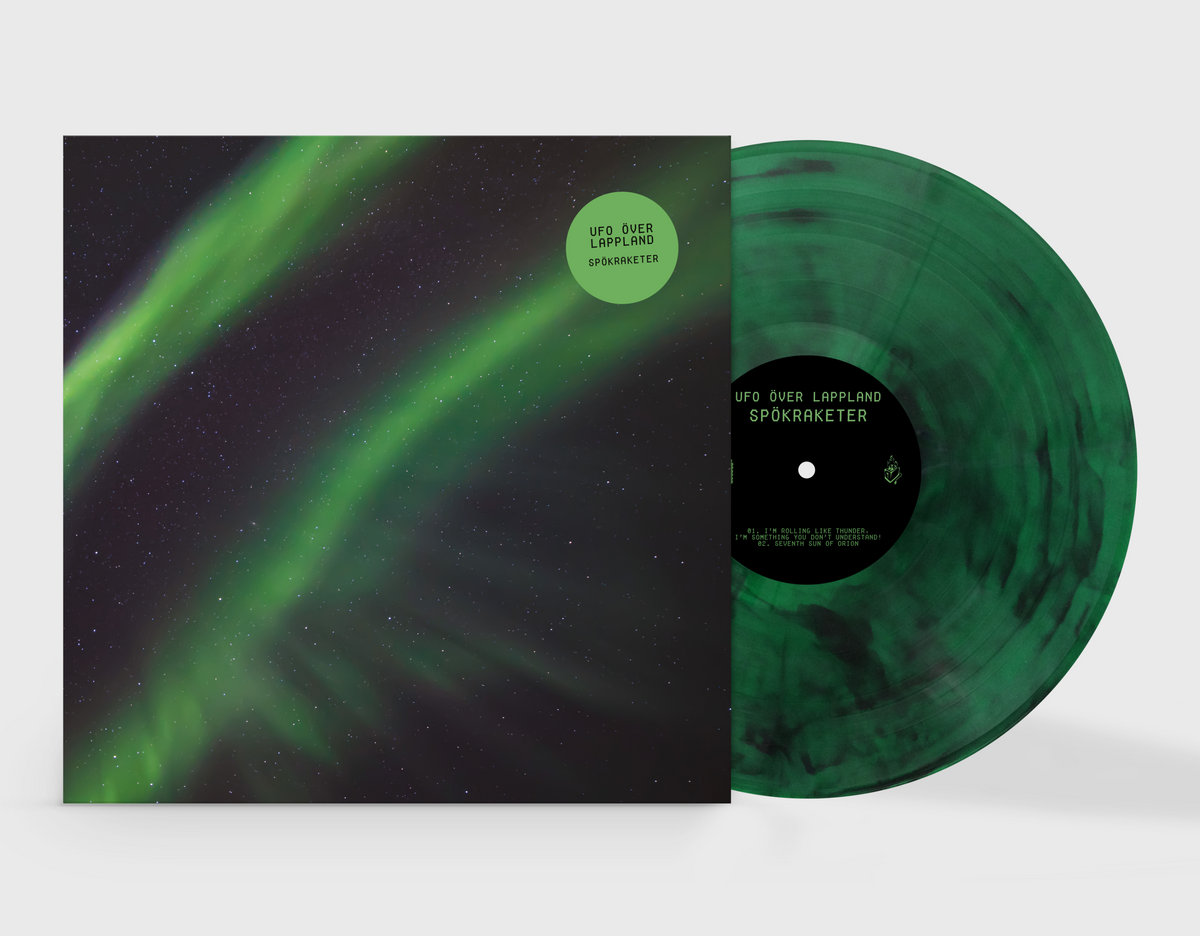 UFO Över Lappland started playing in early 2013. Three of the members were already playing together as The Magic Lantern, an improvisational experimental post-rock band that had started in the mid 2000s. (The Magic Lantern has an ep released on Burnt Toast Vinyl.) The band felt like they wanted to move towards more space-rock/kraut and focus more on playing live than just creating in the rehearsal place and gradually became UFO Över Lappland. They recorded some songs, created more, played live, recorded more songs, and started planning for a physical release. In 2016, Fluere Tapes (Stockholm) released the album as a limited edition cassette release. One of those tapes made it all the way to the Sulatron Records office in Germany and they wanted to release the songs on LP and CD. So, in 2018, the UFO debut record was released on Sulatron. UFO Över Lappland received some European media attention from psych and kraut focused media as a result of the release and the band has played live in Umeå with touring bands, as well as other venues in Sweden with a planned German tour interrupted by the pandemic. The debut vinyl pressing sold out and was re-mastered/re-issued in 2021 by Burnt Toast Vinyl.
Cassette, CD, or Vinyl available here or at Bandcamp here!
---
UFO Over Lappland Facebook / Instagram / Bandcamp
Burnt Toast Vinyl Official Website / Facebook / Instagram / Twitter / Bandcamp