'Mountain Of Chill' by Mystery Dudes | New Album, 'Exit Through The Wormhole'
Exclusive track premiere of 'Mountain Of Chill' by Mystery Dudes, taken from their upcoming album, 'Exit Through The Wormhole', out June 24th, on different variations of vinyl as well as digital/streaming platforms via Electric Valley Records.
---
Mystery Dudes will melt your face off with their eclectic, fuzzed-out blend of stoner rock, punk, and heavy psych. Regardless of style, the sonic output is always heavy, hypnotic and hits you in all the right places at once! Hailing from the far-out corners of Norway's wasteland, the hard-hitting power trio made Oslo their home base. Over there, they cultivated heavy riffs and catchy tunes in their secret lair before unleashing the beast now known as Mystery Dudes.
In the fall of 2019, Mystery Dudes self-released their first EP, 'First Blood', on digital media and good old fashion cassettes (Interstellar Smoke Records later issued the EP on vinyl in July 2020). Soon after, they played their first gig, opening for The W Likes in Hamar, Norway. Since then, the band has played shows in Oslo, including a live stream from the legendary autonomous house Blitz in Oslo.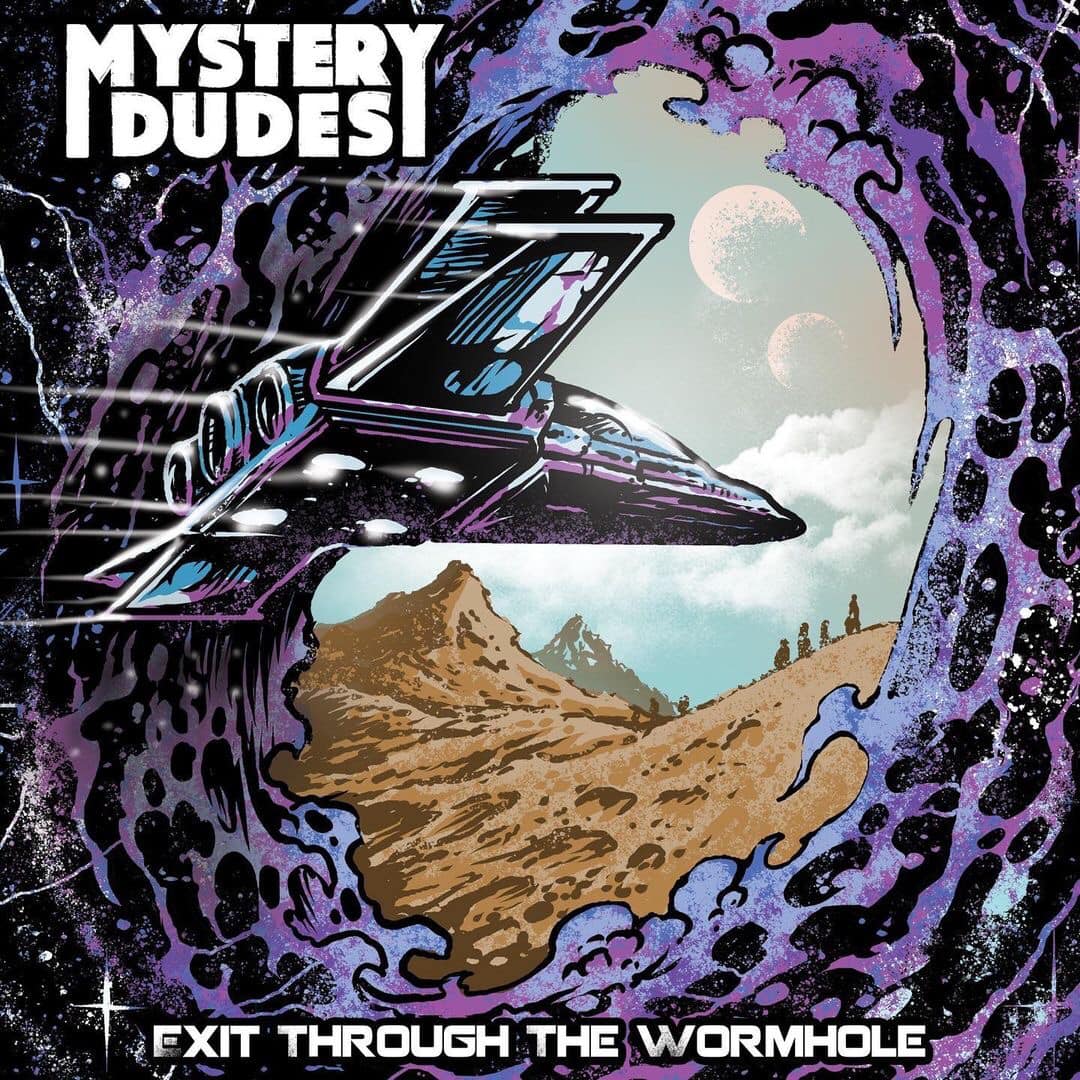 Mystery Dudes spent the 2020-21 period recording and mixing their debut album, 'Exit Throught The Wormhole', which paved the way for their signing with Electric Valley Records. On E'xit Through the Wormhole', Mystery Dudes circulates all kinds of psychedelic, progressive, and punked-out music from the sixties onward. The album is a spaced-out stoner punk odyssey through a variety of themes and soundscapes — imagine a place with ghost trains, nebulas, evil blood, and eyeballin' witches.
---
Mystery Dudes Facebook / Instagram / Bandcamp
Electric Valley Records Official Website / Facebook / Instagram / Twitter / Bandcamp