'Bleed your Heart Out' by Kate Clover | Album Stream
Exclusive album premiere of 'Bleed your Heart Out' by Kate Clover, out via SongVest Records / SVR.
---
The record was produced by her boyfriend Brandon Welchez (of Crocodiles) and featuring members of Davila666, channels classic riot grrrl, post-punk, and even jangle-pop.
Touching on her debut LP, Kate wrote: 'Bleed Your Heart Out' is inspired by the glitz and grime of classic LA punk. Bands Such as X, The Gun Club and The Germs, spiked with a power-pop punch of the Buzzcocks. Lyrically inspired by Nick Cave and X's transgressive and poetic approach to songwriting and the wit and musical cadence of Hunter S. Thompson. Thematically, it explores the intricacies of government conspiracies, self-discovery, love, hate and self-preservation. It's a rallying shout to would be believers".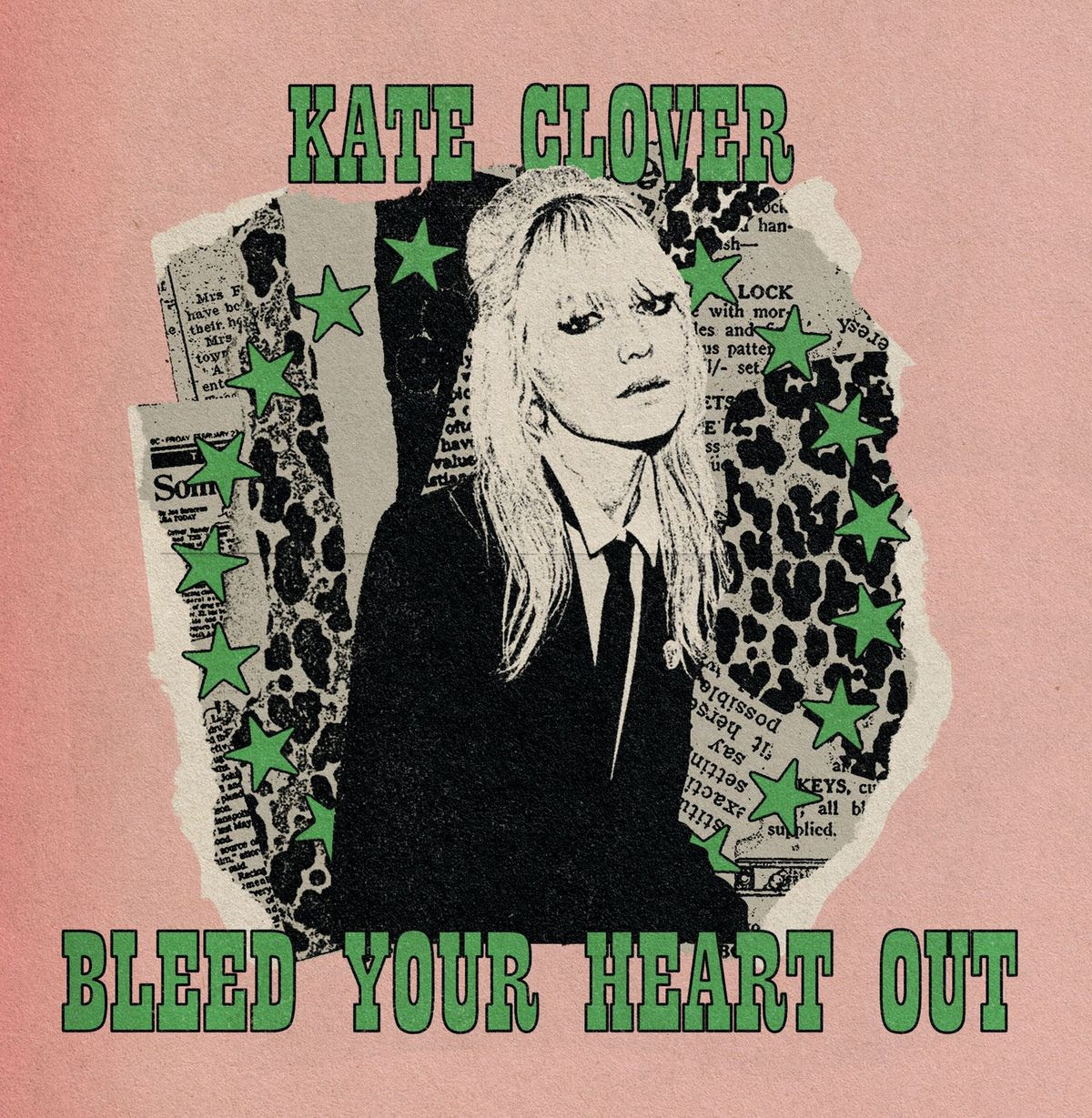 Kate is currently on a North American tour in support of 'Bleed Your Heart Out'.
Fri, April 22 – Dallas, TX – TBD
Sat, April 23 – Austin, TX – Mohawk – Inside
Mon, April 25 – Atlanta, GA – The Earl
Tues, April 26 – Nashville, TN – DRKMTTR
Thurs, April 28 – Baltimore, MD – Metro Gallery
Fri, April 29 – Brooklyn, NY – Union Pool
Sat, April 30 – Pittsburgh, PA – Spirit Hall
Sun, May 1 – Cleveland, OH – Beachland Tavern
Tues, May 3 – Chicago, IL – Beat Kitchen
Fri, May 6 – Seattle, WA – Clock Out
Sat, May 7 – Portland, OR – Bunk Bar
Sun, May 8 – Arcata, CA – Miniplex
Wed, May 11 – Santa Cruz, CA – Moe's Alley
Thurs, May 12 – San Francisco, CA – The Make Out Room
---
Kate Clover Official Website / Instagram / Twitter / YouTube
SongVest Records Official Website / Facebook / Instagram
Kate Clover Shares 'These Boots Are Made for Walkin" Cover (Featuring Warren Thomas) | "If Suicide produced a Nancy Sinatra song"