Os Mutantes | Interview | Sergio Dias
Os Mutantes was one of the most influential Brazilian rock bands. Formed in the late sixties by Arnaldo Baptista, Sergio Dias and Rita Lee.
---
The band was heavily influenced by British rock bands and was the first to introduce the psychedelic rock sound to Brazil. The band linked with the Tropicália movement of the late 1960s. Although the original line-up of Rita Lee, Arnaldo Baptista and Sérgio Dias; and later with Liminha and Dinho Leme made the most notorious breakthrough for the group, it has gone through lineup changes. Os Mutantes performed and recorded with many artists, including Caetano Veloso and Gilberto Gil, before Veloso and Gil were arrested and subsequently exiled by the military government of Brazil in early 1969. During this period, Os Mutantes was also threatened by the military government of Brazil of that time.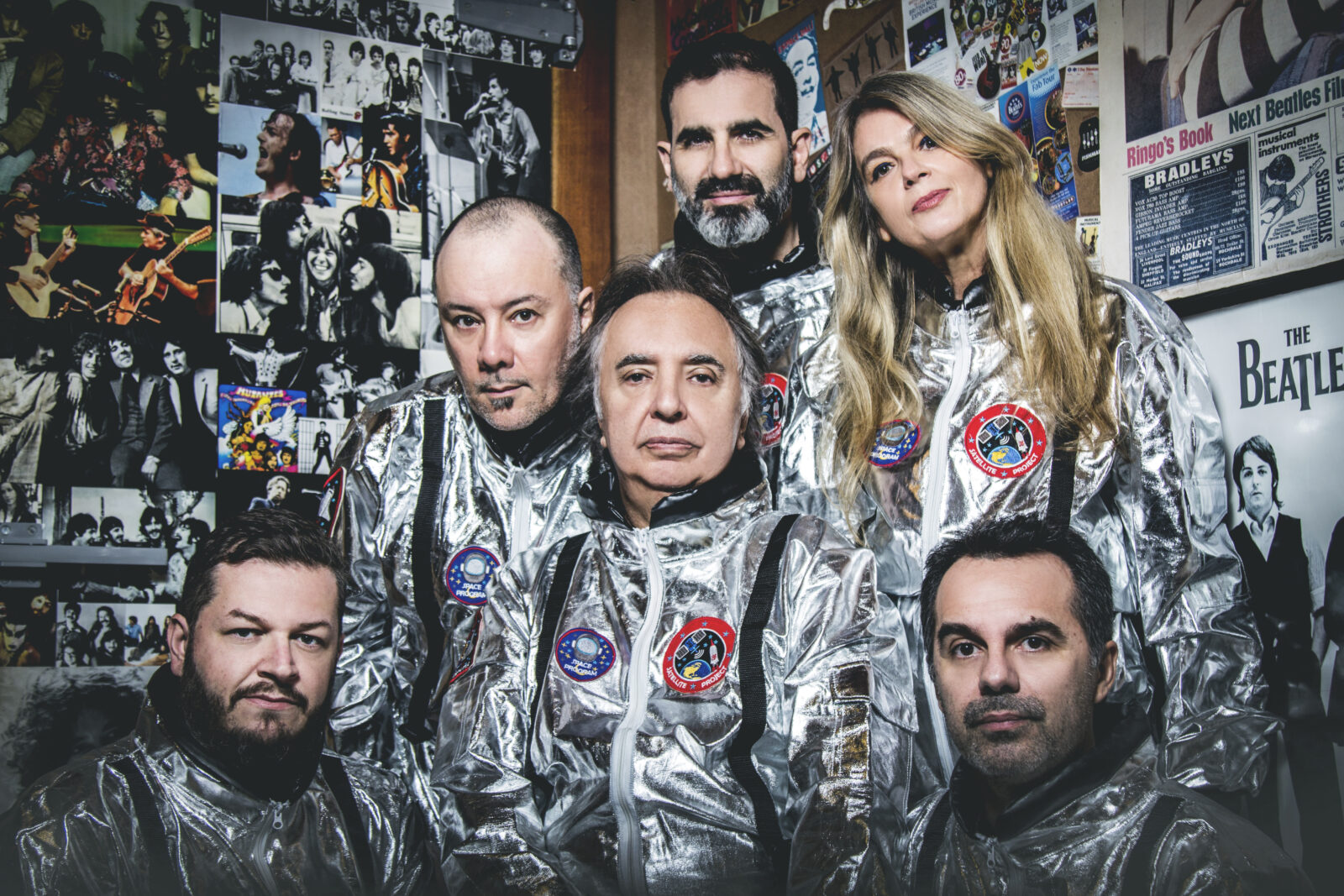 "I love the unexpected and the weirdness in life"
It's really nice to have you. What currently occupies your life?
Sérgio Dias: Anything that can take me from boredom. Life is very much an internal thing, people complain of spending a third of our lives sleeping, they don't realize it is another reality completely free of the boundaries and dogmas of this life we live, so I daydream…
As a musician, how are you coping with the ongoing pandemic? What do you think lies in the future for artists?
I hate it! I can't stand to play alone. It's boring. I need feedback and other musicians' energy. Nothing compares to that. On the stage it's the only place I am complete. It's a place where I am who I am. I believe things will normalize. Remember the young generation need to mingle, touch and kiss… to make love and be free. It's like grains of sand, you can grab it but it will slip through your fingers. Shows will come back and we will all have fun and share with each other as always. We survived WWII, the Great Depression, and if you think of it, it's the first time the entire humanity is together fighting for the same purpose. It is in a way beautiful… and it's all because of the virus.
"The earth is gone but we'll find another home"
Your latest album, 'Zzyzx' was released in January 2020. Was there a particular mood you were trying to capture? A story you were trying to tell?
The album made itself into that path of science fiction or truth? On one lonely night I contemplate the loneliness of a mutant in this galaxy taking care of the entire human race. Is he a God? Who knows… Who we are, what are we… and I live in Vegas near Area 51 and I saw the exit "Zzyzx" and I immediately entered it… cops were coming all around. I don't know where to go. Kicking us from there with permission to shoot to kill. I love the unexpected and the weirdness in life. I adore it… so I believe it all was translated into the album on 'The Last Silver Bird'. The earth is gone but we'll find another home while Elon Musk plans our departure to Mars… the Silver Bird is the last spaceship…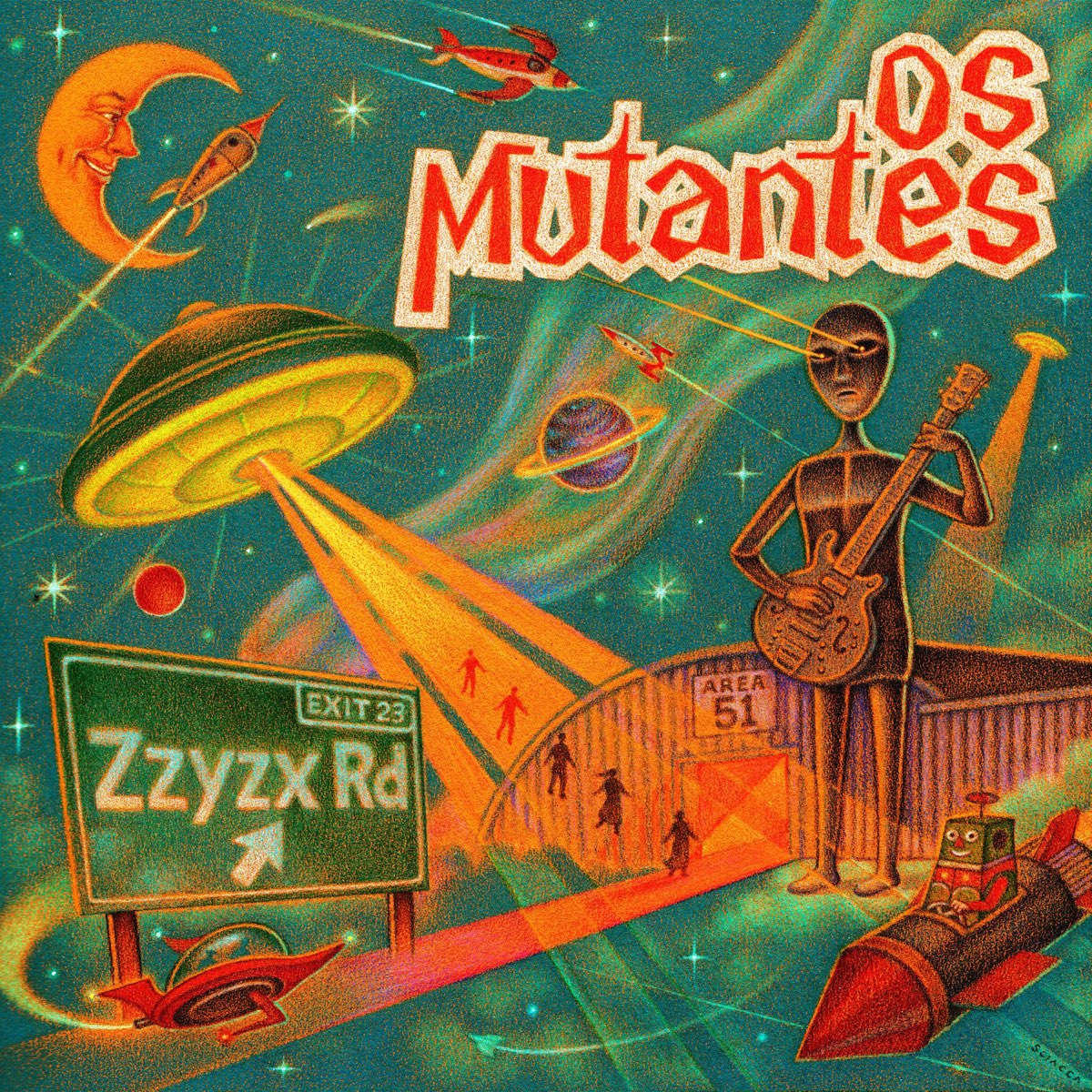 I talk about my experiences in life, of my inner search… but I believe the lyrics fit In many people's hearts. I love the song 'Void'. Wow, the rhythm track is my washing machine that was working and it matched exactly the tempo so I placed a Neumann and recorded it. There's a lot of magic on the album.
Can you share some words about its creation process?
We stayed at my house in Vegas as I have a studio there. The entire band was there and it was a blast to play together live with less overdubs and I love the songs that came from the other guys. Esmeria is such a genuine writer and singer.
What do you want people to take away from the album?
To share our souls and hearts and the trip that it is to be a part of Mutantes. We are our public reflection of questions in their eyes. We are only mirrors.
How do you usually approach music making?
I don't force it. The music comes to me and it just takes me. I am just a vessel. I try my best to embody the magic and energy that comes as inspirational notes. Even when it comes to lyrics. I don't try to write. Music writes to me.
Os Mutantes was considered as the very first Brazilian rock band. You influenced generations of people across all over the world. What influenced you the most besides the Beatles et cetera?
My god, it's such a vast ocean of waves of influences. It's an immense abyss where you jump into if you open your ears. Everything influenced us! For example we mixed Ben Hur's theme song with Aida at the beginning of 'Dom Quixote'. The Ventures had a major influence on my guitar playing. Dave Brubeck, Ray Charles, Sara Montiel, Carlos Gardel, and the entire Brazilian spectrum of samba, bossa nova, choro et cetera. My mother was the first woman in the world to compose a concerto for piano and orchestra. She's Clarisse Leite. My father was a great poet and tenor singer.
What else influenced me? Theater in the fifties, Elvis Presley, Ann-Margret, Aretha Franklin, Sly and the Family Stone, Manfred ​Mann, King Crimson… Johann Sebastian Bach, The Kessler Twins… fuck… it is never-ending really, … Les Paul, Mary Ford, Peter, Paul and Mary, Everly Brothers and later LSD!
What I found the most interesting is that you took influences from various groups but created a completely unique (mutant!) sound. How would you describe the search for your own sound? Was there a lot of jamming and experimenting or were individual ideas brought to rehearsals?
We lived for our music 24 hours a day, anything goes, any influence. We jammed a lot together. We were listening to the BBC on short wave radio. We had no pretension of creating a new sound. We were what we were, pure and simple… what you see is what you get.
Would you mind if we talked about the early days, the psychedelic sixties? You formed the band together with your brother Arnaldo and Rita Lee.
Not at all, we were so united as if the three of us were family. Rita, Arnaldo and me! We were a magical potion. We always knew what each other was up to even without talking. If you saw the film The Beatles: Get Back, it was exactly like that. We were jamming and writing all day. So much love and care for each other…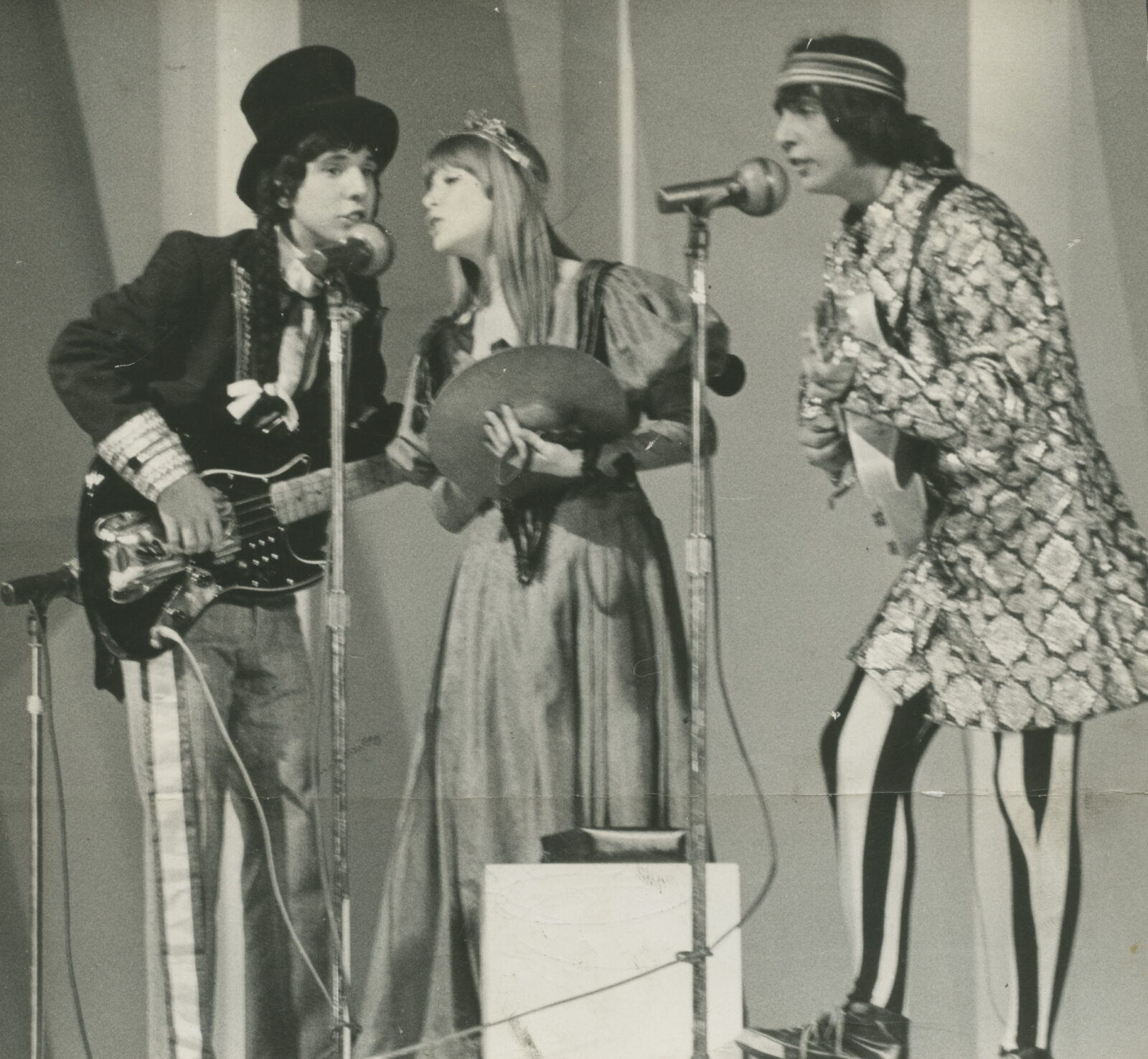 What's the story behind the band's name?
Arnaldo used to collect sci-fi called The Argonauts (released in Portugal). All the major writers published there… Ray Bradbury and several others. We've read a book called "O império dos Mutantes ou a cadeia das 7", Steffan Wul's novel no. 107 on the Argonaut series. The name came from this, despite many claims from other people.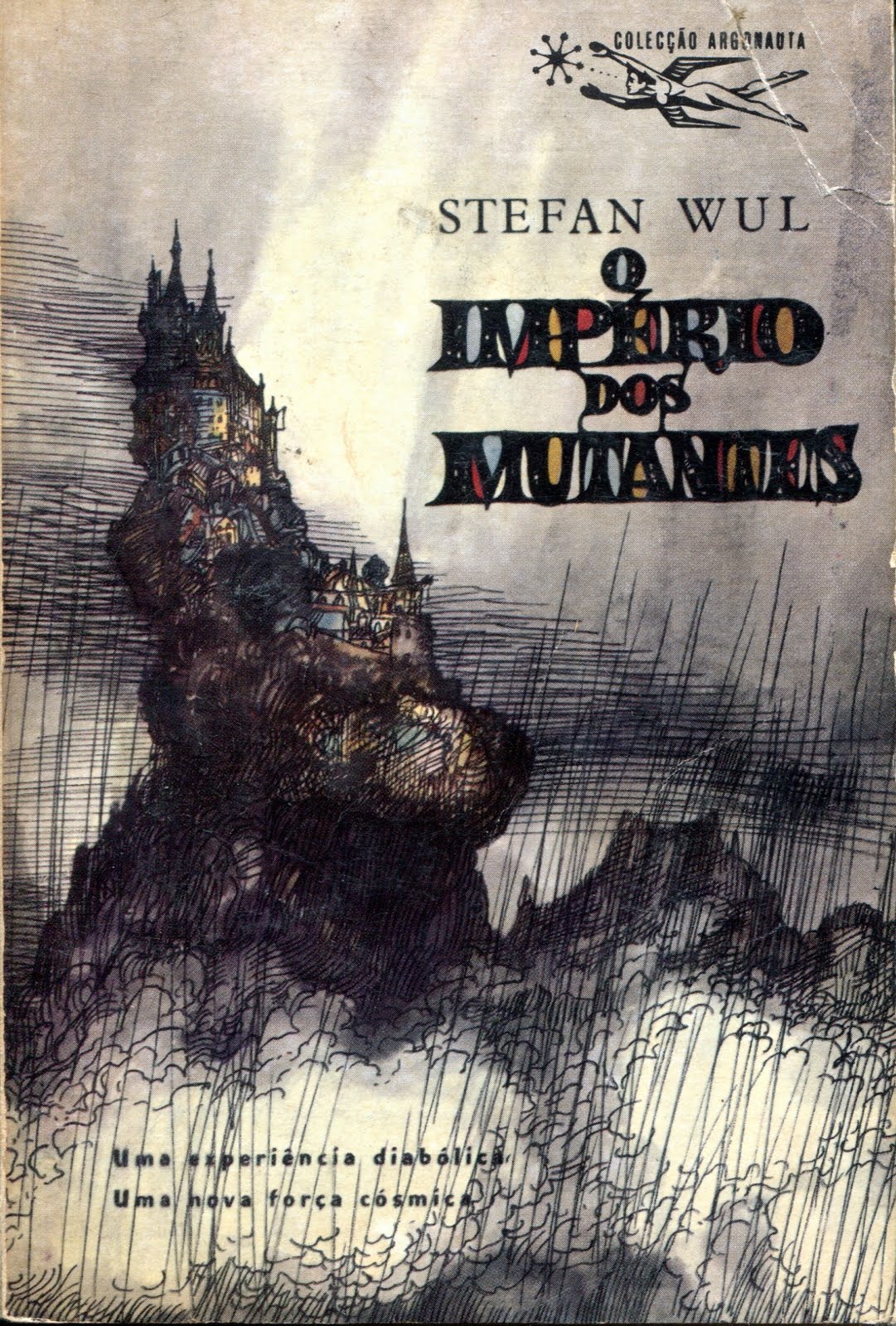 What were the circumstances behind signing to Polydor and releasing your debut self-titled album? What are some of the strongest memories from recording it and working on the material?
The album was a consequence of our work previously on the Bandeirantes TV. Then we went to the studio to record the album. I was 14/15 years of age! After that we were approached by the Maestro Chiquinho de Moraes to record a song with Nana Caymmi, 'Bom Dia'. There we met Gil and Caetano. They were looking for something new besides the bossa nova and samba. We, Paulistanos (the biggest city of South America) were influenced by classical music, jazz, twist, guitars, the Beatles, whatever we could hear. We assimilated all of it and had extremely good technique, because in childhood I learned Turkish March, Mozart, pieces of Aida (Verdi) all by ear. I don't have an academic degree. It was my mother that taught me, but she never forced us to do anything. So my musicianship came naturally from her genes. ​At 16 I was on stage with Os Mutantes playing with Gilberto Gil the song 'Domingo no Parque'. We got second place at the Festival da Cançao in 1967.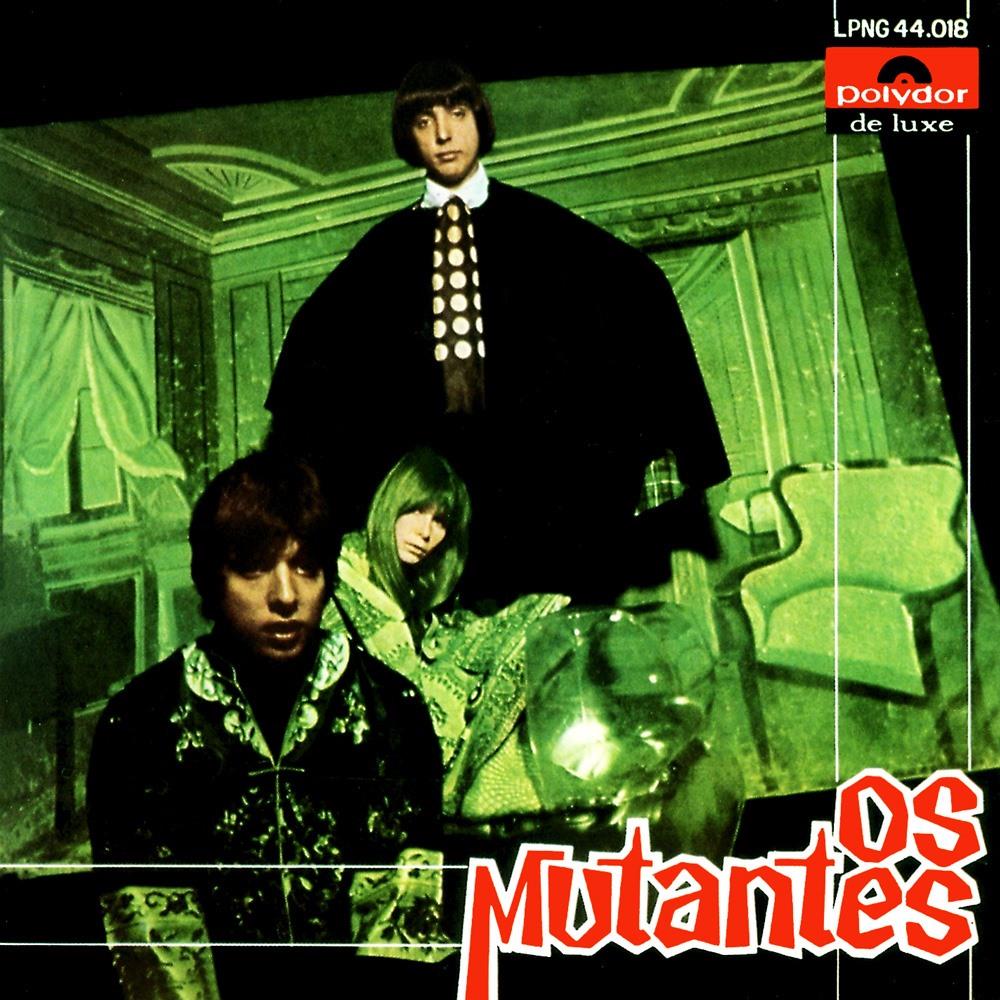 Would you agree that your approach to music making was changed? You didn't abandon what you started but you refined it.
We changed. Life changed us through love, losses, passions, and many influences. I believe I did change and I'm still faithful to my oath. I play what I like, when I like, and I write when compelled to. I don't make music as a profession. Never did I want to be famous or to have millions. I just wanted to fulfill my soul's desire and then ​share it with the people. And now we are all over the world. I guess we did something right.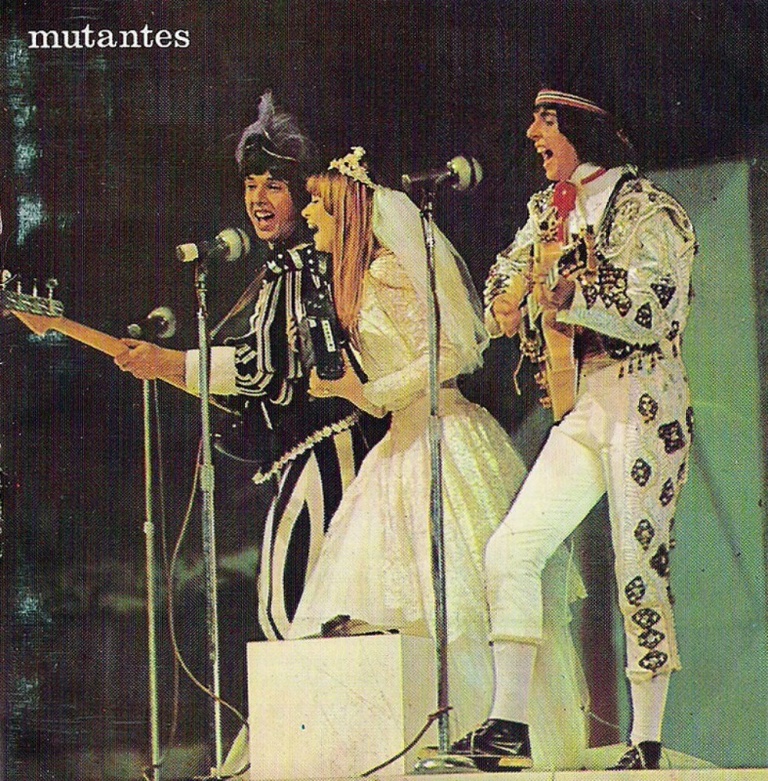 That can be also heard on your third album, 'A divina comédia ou ando meio desligado'.
I wrote 'Ando Meio Desligado' and we got 10th place at the Festival da Cançao in 1967, It's hard for me to discern the main change. I believe it was the fact we started to embrace more the rock aspect and use less orquestra arrangements. Rogério Duprat was the best maestro I've ever met.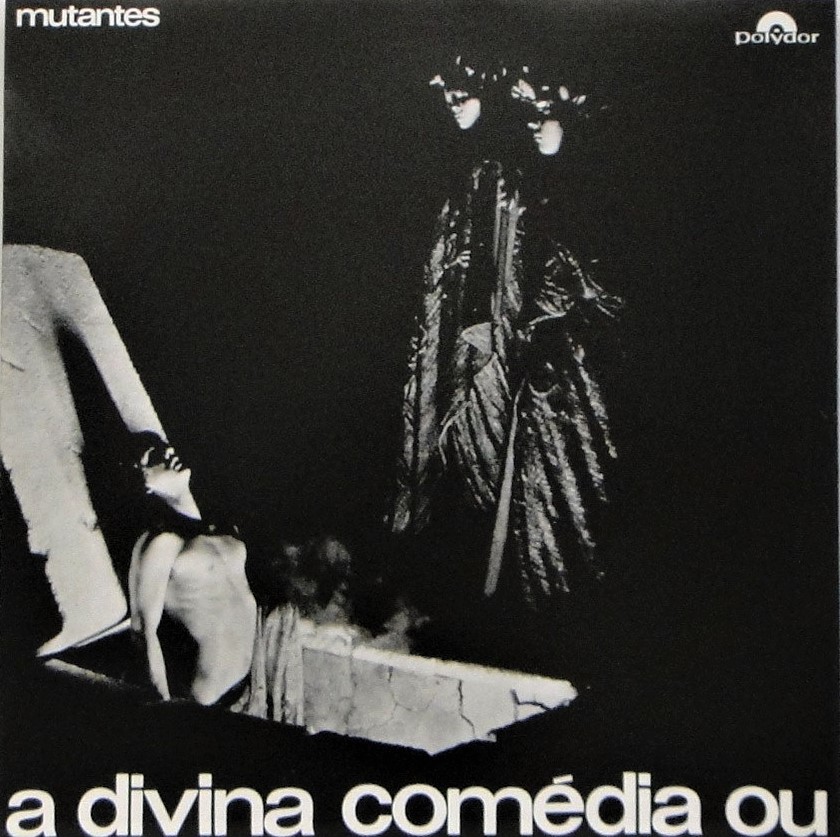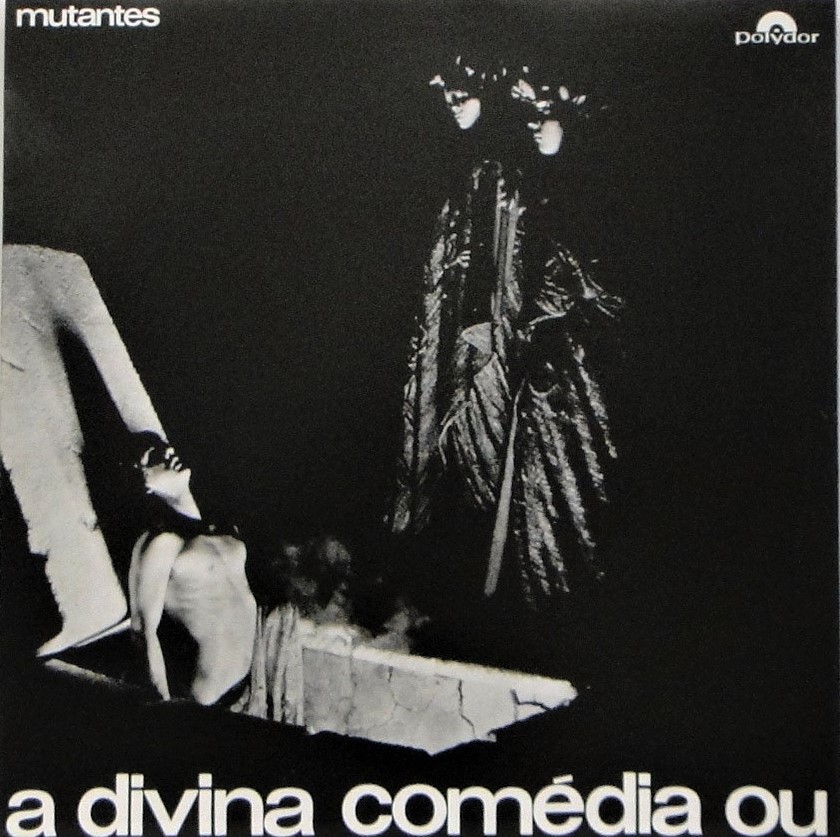 What are some of the most important players that influenced your own style and what in particular did they employ in their playing that you liked?
Nokie Edwards of The Venture, George Harrison, Wes Montgomery, Les Paul and Mary Ford ('Bye Bye Blues'), Jimmy Smith, …. My mother and father, Dave Brubeck, my brothers, Claudio and Arnaldo, Lyle Mays, John McLaughlin, Steve Howe of Yes, Jimi Hendrix, Beto Martins, Santana, Pat Metheny, Ravi Shankar (with whom I learnt the first steps on sitar), Lakshminarayana Shankar (best violinist of classical Indian music and avant garde composer). Impossible to name all. I'm still searching after all these years.
Would you like to recall a few sentences about 'Jardim elétrico', 'Mutantes e seus cometas no país do baurets', 'Tudo foi feito pelo Sol' albums?
We had top notch censorship with the military government and the DOPS secret police. We were several times told not to leave the hotel for we would be arrested. Many people expelled of the country torture, Death, and more torture… The DOPS censored our songs for example 'A Hora e a Vez do Cabelo Nascer (Cabeludo Patriota)' and they censored the lyrics on 'Verde Amarelo' which are the colors of Brazil. So when it came in the song that part we mutilated the song with horrid noise … but we would play it live with the correct lyrics. The hell… we were indestructible and immortal… also on 'Dom Quixote' they also censored other songs and we played them live with our own lyrics.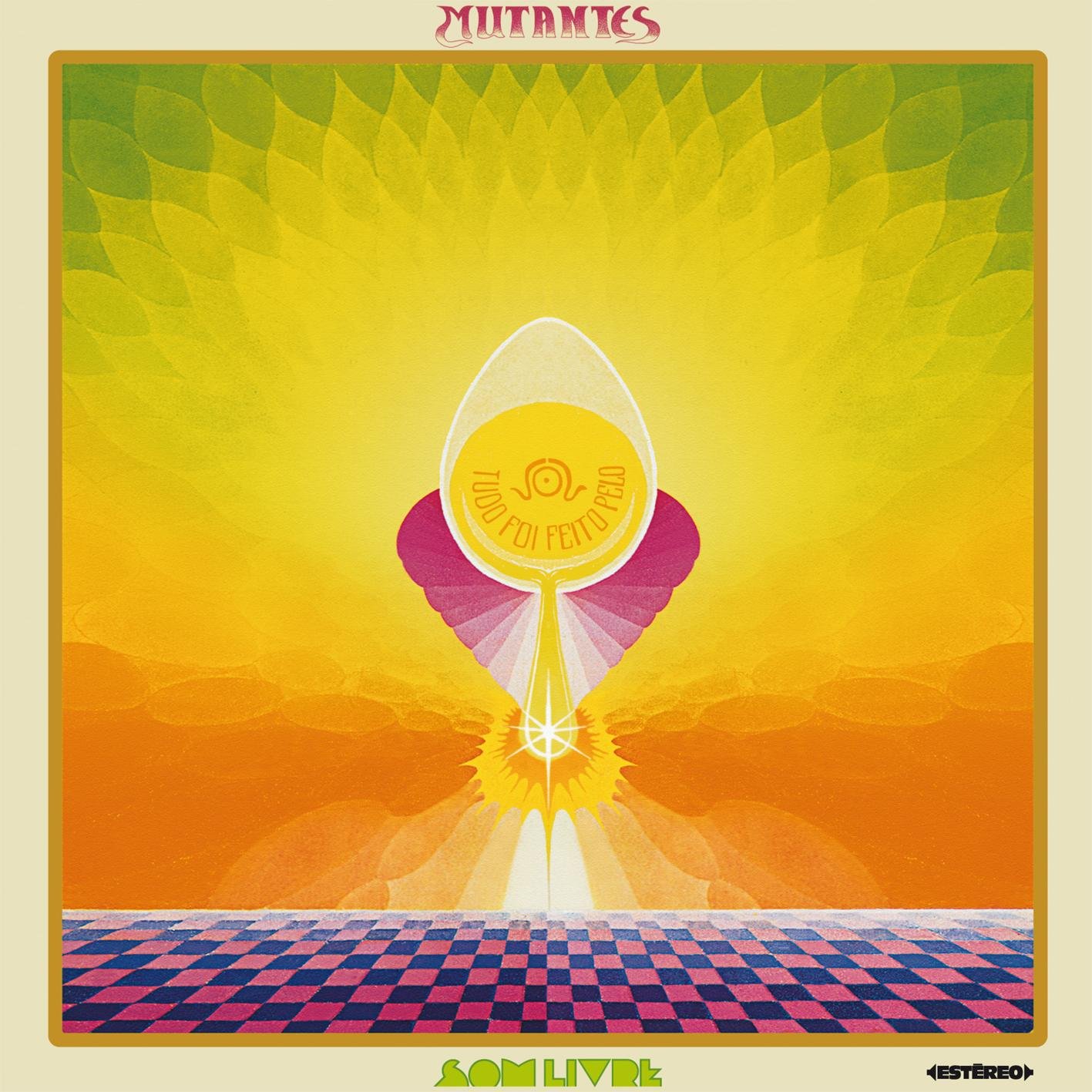 It was a difficult time when we were working on 'Tudo foi feito pelo Sol'. Everybody left the band. Rita, Arnaldo, and one week before recording, Liminha. I do not contemplate the surrender because your brother in arms dies in the trenches by your side. It was inconceivable to stop. The lineup changed to Rui Motta on drums, Túlio Mourão on keys and Pedro Demedeiros on bass. The album was conceived and recorded on LSD. The engineers could not believe it! We arranged the band in the studio, made the soundcheck and played once, top to bottom. One take! It was absolute magic. There's not one mistake on the album.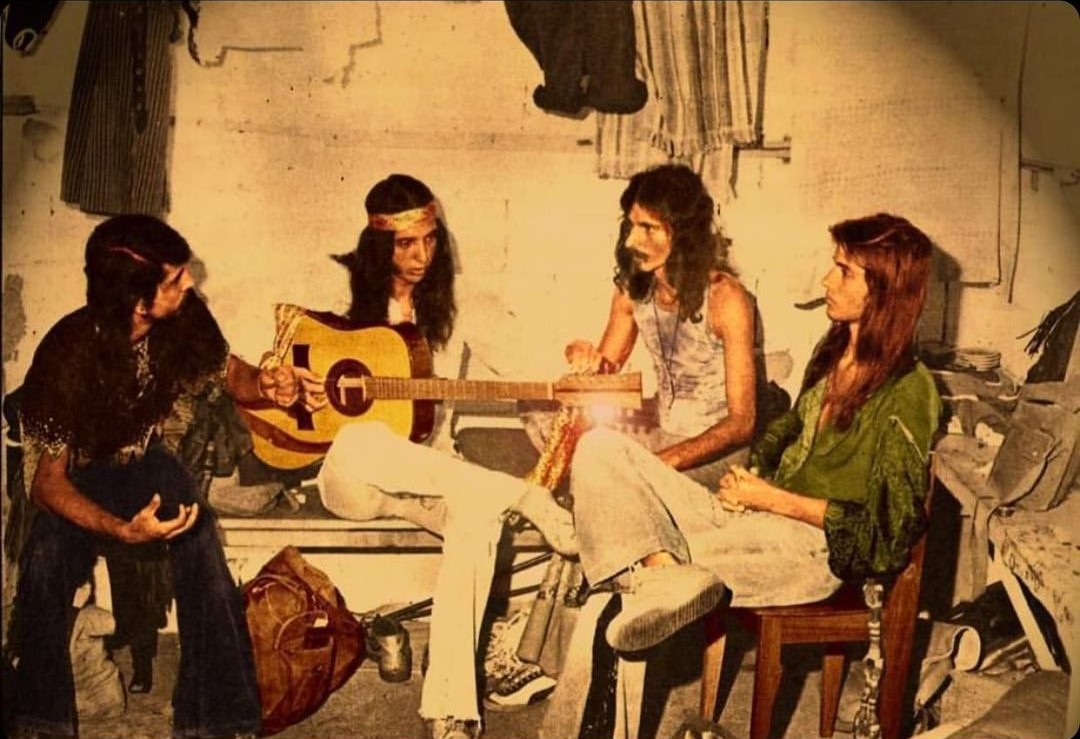 You released several solo albums, including one with Phil Manzanera. It's absolutely impossible to cover your discography. Would it be possible for you to choose a few collaborations that still warm your heart?
Beside the solo albums, I recorded with several artists as a studio player. 'Só Terra' (Caetano Veloso), 'Mania de Você' (Rita Lee), 'Não chore mais' ('No Woman No Cry') (Gilberto Gil), 'Rua Ramalhete' (Tavito), Marcio Montarroyos / Stone Alliance, 'East Side Strut' (Eumir Deodato). The list is endless… several with Guilherme Arantes. I guess I was what they call in studio slang a "hit maker".
Your finest moment in music?
Os Mutantes, live at the Barbican, London 2006 is one of them. Coming back to stage seven times even after we changed our clothes and were already in the van, the audience never stopped yelling Mutantes, Mutantes… Playing for Ravi Shankar and not disappoint him, and the fact that I landed on the "Crème de la crème" in New York in the same band as John McLaughlin for the Lakshminarayana Shankar tour and nobody kicked me off the stage… and I made it in New York without anybody knowing I belonged to Os Mutantes.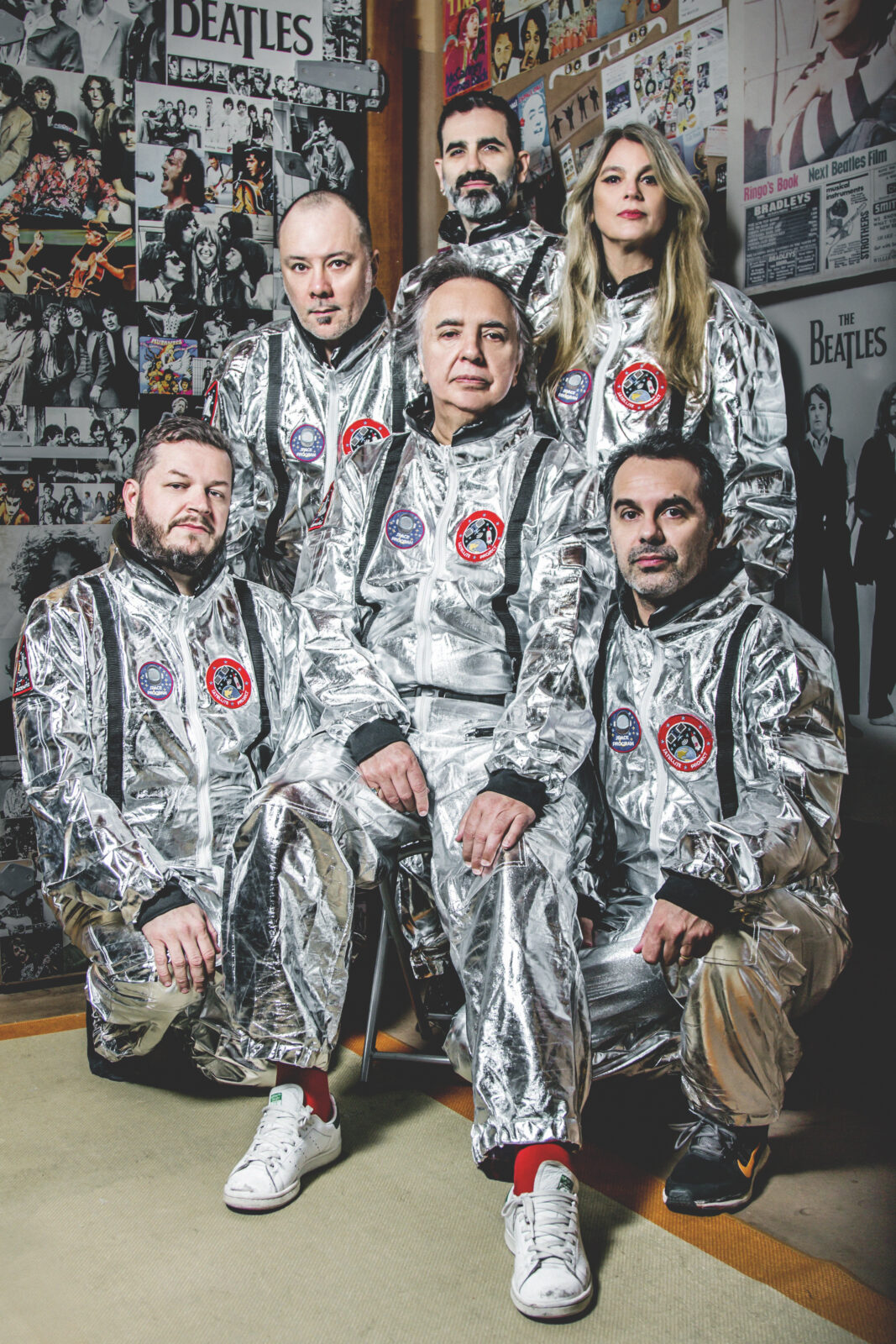 Thank you. Last word is yours.
I thank you all from the deepest of my heart for you all are the real reason I play. To give and to share, to become one with the audience… and look deep in your eyes and know exactly what you are feeling. My deepest thanks to all of you from Singapore to NY City, from Canada to South ​Africa… all of Europe … and my thanks to my wife María de Lourdes for her eternal support.
Klemen Breznikar
---
All photo materials are copyrighted by their respective copyright owners, and are subject to use for INFORMATIONAL PURPOSES ONLY!
Os Mutantes Facebook / Twitter
Sergio Dias Facebook / Instagram / Twitter