'80's Violence' by The Somnambulist | Announces 'Moda Borderline' + 'Live im BLO' | Interview
The Somnambulist announces the digital release of their 2010 album 'Moda Borderline' together with a new EP that includes exclusive live performances of tracks from that album.
---
The Berlin-based musicians formed this interesting project and in its decade long existence released four albums, the last being 'Hypermnesiac'. Their fantastic album 'Moda Borderline' from 2010 will be available for the first time for download and streaming on digital platforms. Here's a snapshot of their raw live energy.
After 12 years 'Moda Borderline' still stands out for its farsightedness and originality, retroactively representing the kickoff for a music project that in the last decade never stopped once to amaze for its uncompromising vision; while 'Live im BLO' (recorded by Markus Dassau and featuring Marco Bianciardi, Thomas Kolarczyk and Leon Griese) is a precious document of what The Somnambulist at their core have always been above all: a live band, capable to challenge and entertain the audience with intense and hypnotizing stage performances.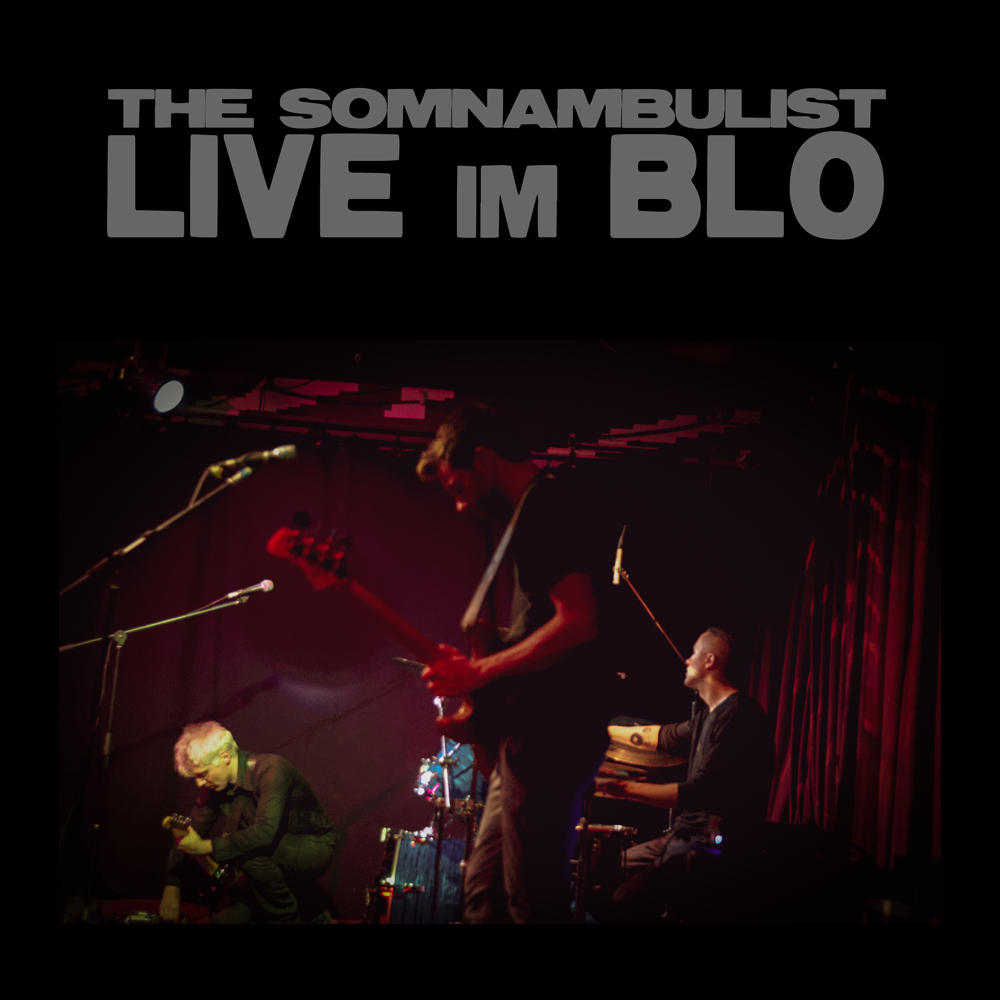 "I still like the idea of an album as a frame in which what otherwise would be just a random bunch of songs, might resonate with each other"
How's this last year under lockdown been for you? Have you found the isolation creatively challenging or freeing?
Marco Bianciardi: Both, to be honest. I've been lucky enough to find myself locked down in a city like Berlin where, for better or worse, self-employed workers and artists had the privilege of being supported. Therefore I've got the chance to go on working on new music, regardless of the tragic and still ongoing drop in paid gigs: a situation that within a different social, political and economical context would have just forced me to get another job, in the best of cases. Yet it's been a struggle to find some inspiration during such a long frozen time when you feel your own life is becoming like a distant memory. I absolutely refused to get inspired by the pandemic itself and dig into topics like isolation, regret, loss, dystopian scenarios and the dissolution of social pacts: all that stuff was already been explored in the album 'Hypermnesiac' that got released one month before the first lockdown, no need to add anything on top of it. Not to mention that at that moment I did previously lock myself down for a couple of years to work on that record, and right then my mind and body were just back on feeding on travelling and performing: absolutely not ready yet to close myself again in a room and write new stuff. Thankfully creativity can feed on challenges, and I've eventually found a way out of that writer's block which in retrospect was indeed necessary to happen.
The project is more than a decade old now, releasing several albums. Would you like to talk about 'Moda Borderline', your debut from 2010, which was very positively received back then.
I began working on the songs of 'Moda Borderline' when I moved to Berlin in 2008, right after the release of the first EP of Hotel Ambiente, an Italian trio I was touring back then with and that eventually represented the blueprint of what The Somnambulist was soon going to be. I did arrange and played all the instruments in the album, recorded during the summer break by Till Kreische in Antje Øklesund, a Berlin club I used to work for and that today doesn't exist anymore as it's been literally destroyed by the gentrification of the following years. Those recording sessions have been also the occasion to invite Rafael Bord and Marcello Busato to respectively play violin and percussion on the tracks, and who then joined the first live line-up of the band and later helped me arrange the second album 'Sophia Verloren'.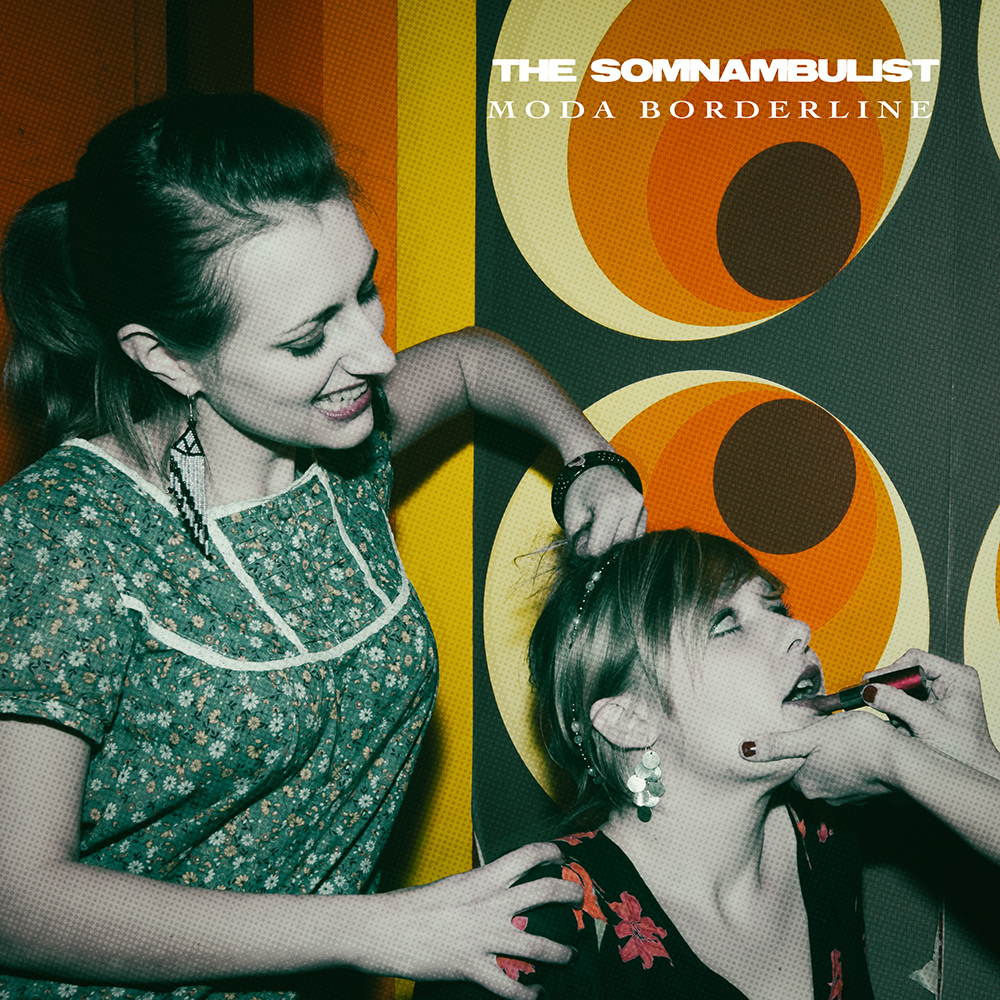 I think you were going for a very specific vision in this project, did you follow the same concept on the followers such as 'Sophia Verloren' and 'Quantum Porn'?
Yes, somehow there might have been some kind of vision behind every release. I admit I still like the idea of an album as a frame in which what otherwise would be just a random bunch of songs, might resonate with each other and become part of the same body, adding extra layers of meaning to themselves. So, I try my best to keep this so-called vision under the level of being just a feeling, an intuition… avoiding to turn it into a proper concept by analyzing it too much and explaining too many details to myself. If you wanna give people something mysterious enough to let them have space for their own interpretation, the first step is always to conceal any clear meaning as much as possible: even and especially to yourself.
At the beginning of the pandemic you released 'Hypermnesiac'. How would you compare it to previous releases and did the lineup of the group change during the years?
Right now, a few weeks before releasing some of the stuff written during the lockdowns, I can see that 'Hypermnesiac' represented a turning point in the band's sound and approach to songwriting.
Since the beginning the band's songs have been haunted by certain American ghosts which at some point I've felt the urge to dump 'em all and for good with the 70 minutes of 'Quantum Porn'. Not the best marketing strategy for the band's career, but at least I could have approached the follow-up album with emptier bowels in my brain. I guess it's clear to anyone who followed The Somnambulist across a decade, that the real signature style of this project is the absolute relativism whereby every sound, genre, aesthetics, forms, you name it, can be possible. It's an act of pure damn freedom, nothing more and nothing less. This is a path that can't guarantee a predictable financial return because of its unclassifiable and unmarketable nature; for this reason, and because of all the struggles musicians have to face every day to make a living, one can not expect any of them to commit to the band for more than how long and how much they feel and find time for. That's why The Somnambulist always worked more like a jazz collective than a rock band that split up as soon as egos clash: it's the only way to both respect the musicians' work and guarantee enough longevity to the project for reaching its full potential.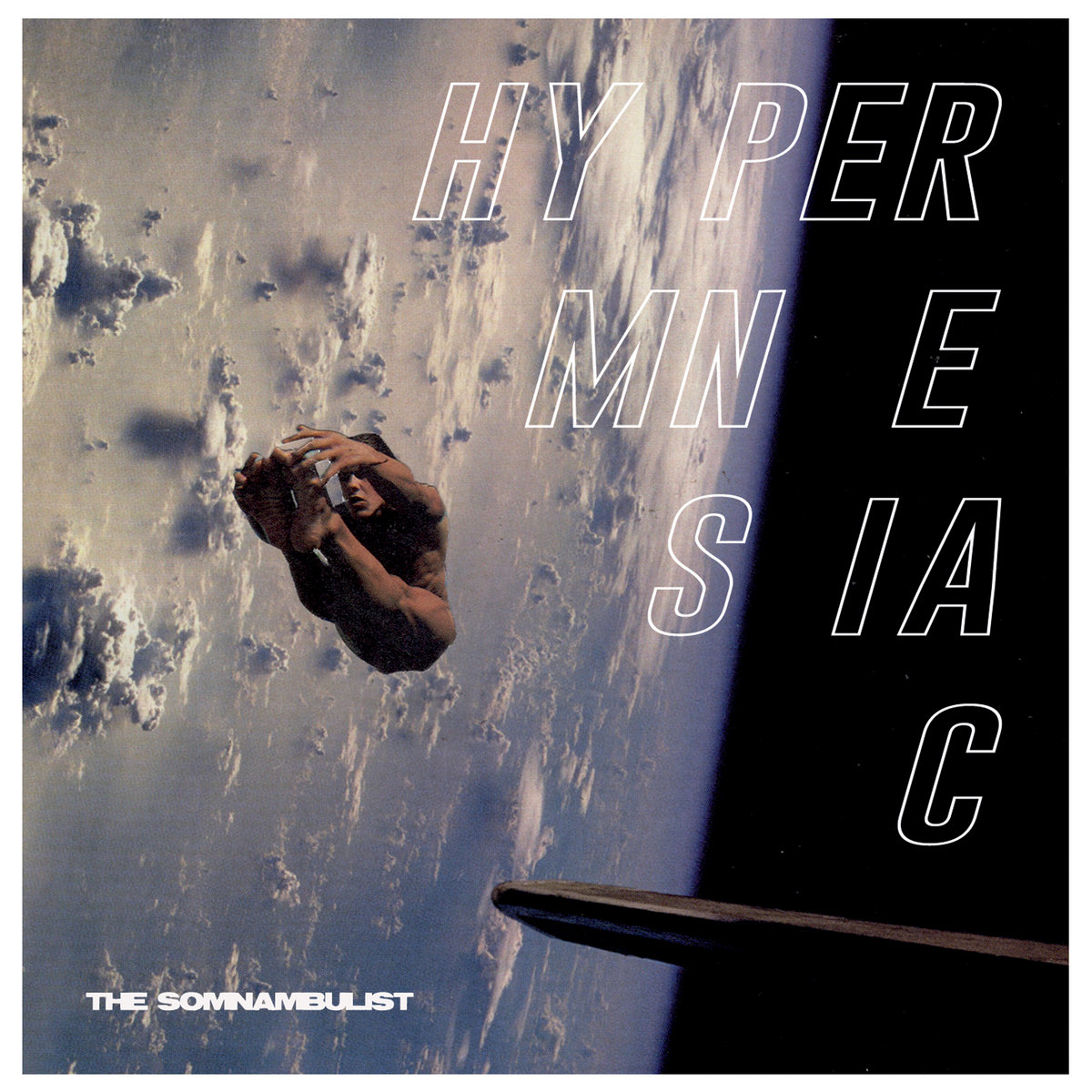 You have scheduled a new EP. What's the story behind it?
As soon as the first lockdown was over Leon [Griese, drums] and me, together with Isabel [Rößler, bass] who joined the band a few months before releasing and touring for 'Hypermnesiac', started working on new songs with the aim of having a new record to be released in time for the end of the pandemic. After one year and further and longer lockdowns, we were finding ourselves with just half an album ready to be recorded and without a bassist anymore. Therefore we reduced the album project to an EP of 6 tracks, with the help of Paul Peuker for recording Isabel's basslines. It's all gonna be released before next Summertime.
Today we are premiering the video for '80's Violence'. How did you decide on this specific song and what are the circumstances behind it?
Because of the double release in conjunction with 'Live im BLO', we decided to go for a live version of a song taken from 'Moda Borderline'. Back then '80's Violence' hadn't been used for a single or a video, and it was time to put a little spotlight on it. The whole concert was filmed and recorded in 2018, one of the last gigs we played with Thomas [Kolarczyk, bass] right before closing ourselves in the rehearsal room to write 'Hypermnesiac'. While Markus Daßau, who back then engineered and recorded the concert, recently mixed the 5 live tracks which are part of this EP.
'Live im BLO' EP showcases the pure power of your live performance. Would you agree that you're foremost a live entity?
Absolutely. With the exception of the band's debut album, all the following studio recordings have been performed with the clear intention to catch and be representative of the live sound as it can be heard in rehearsals and concerts. That's why, for example, at some point we started using sampling pedals live on stage: as we had the need to enlarge our sound palette beyond the power trio, we were also struggling with budget limitations for putting more than three people in a van; therefore we preferred using backtracks instead of performing oversimplified versions of the studio arrangements. "How can we do that live?" has always been a frequent question during the arrangement process, a question that very often brought to discard some ideas in favour of others.
And that's not all. You have scheduled even more releases. Please tell us more.
There is what was supposed to be the second half of the full-length album we intended to complete and record with Isabel and that will never see the light. After the recordings of a first EP, Leon and I spent the rest of the last year completing lyrics and arrangements of 6 more songs. It's all been recorded already and we'll soon start the post-production for a further release before this year ends. As we are finding ourselves reduced to a duo, with no upcoming gigs whatsoever until who knows when, in order to make a virtue of necessity we decided to take advantage of the limiting situation, break the rule mentioned above and experiment directly in the recording studio with no concerns about if, how and with whom to perform that stuff live. The results have been kind of surprising and I can't wait to see what's coming next.
So the band is constantly evolving into something new?
Yes. That's just how it works. I mean, it's how life and nature work, so why not music as well. Since the very beginning, it's been both a blessing and a curse to follow a path devoted to fluid, transformative and unscrupulous creative processes. A curse, because the more the music scene became more categorising with the arrival of social networks and streaming services, the more no one has idea in which algorithmic box The Somnambulist are supposed to fit: something that obviously had a severe impact, and way before the pandemic began, on our live activity because of little interest received from live venues, music labels and bookers. And a blessing, because the same characteristics are still going on having a profound impact on our listeners who, once discovered the band, they never let it go, no matter how long it may take us to release new stuff or how good we are in marketing it, and are slowly but steadily still growing after so many years.
What else currently occupies your life?
Leon is very active in the Berlin jazz scene with many collectives and projects he's playing with, as well as a recording engineer and producer. I'm also working in theatre as music composer and director, spending the rest of my time managing Slowing Records through which we release and promote The Somnambulist's music. Though I've recently taken advantage of the pandemic break to also set up a couple of brand new bands I'll be soon performing live with.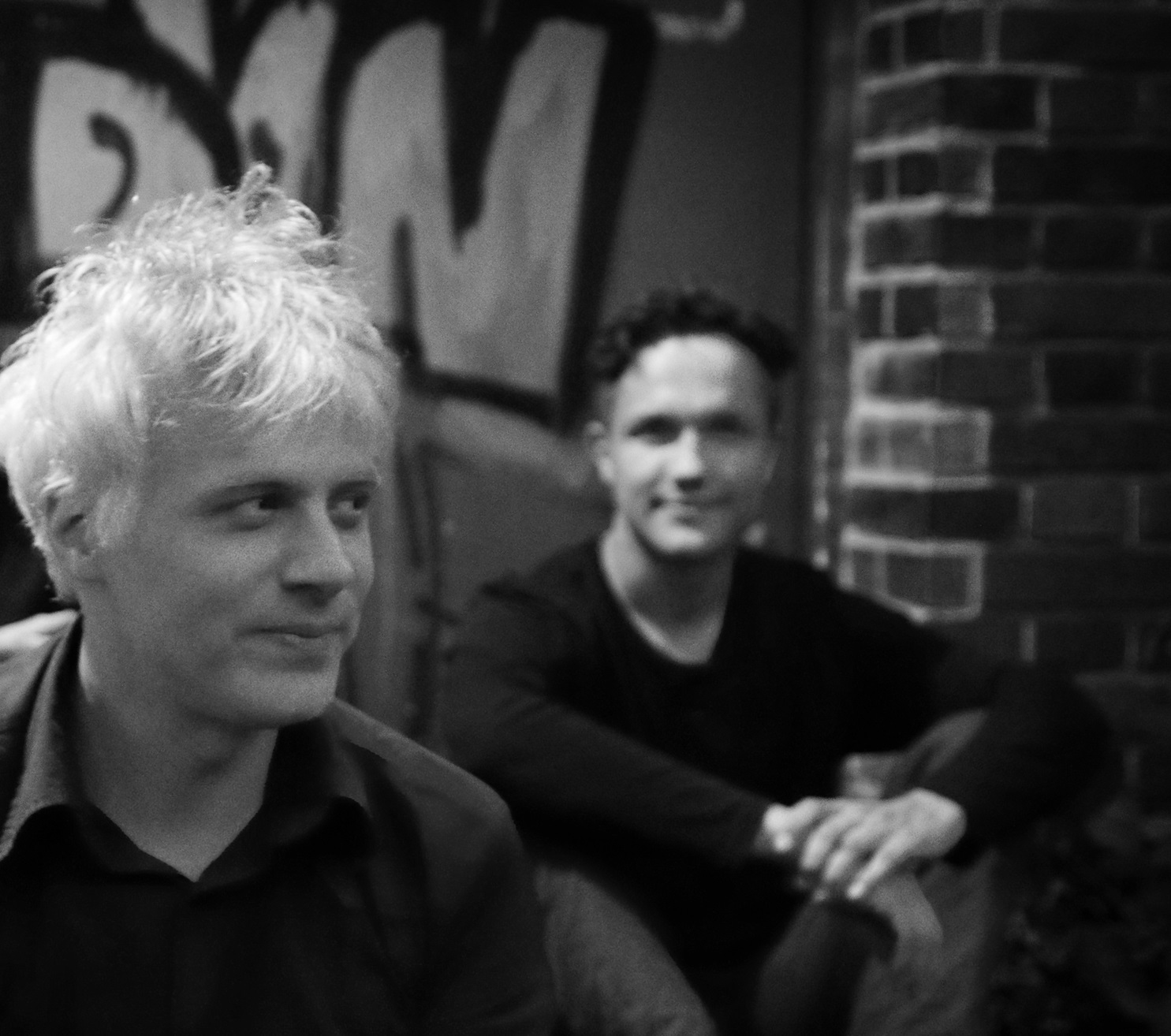 Any hopeful plans for getting back to playing live this year?
Not really, in the sense that I'm not expecting to be back to a regular live activity before 2023, which is something we're crossing fingers and releasing new music for. To be honest, the last thing I wanna do now is to waste my energies in organizing bad paid tours just to see them then cancelled at each wave of contagion. We're spreading the word around Berlin in order to find new musicians, restore the live line-up and proceed to write another full-length. More on the short-term, as a duo we're gonna focus on preparing a setup for street music and give it a try in promoting the band in that way. While in April we'll be hopefully playing in Brandenburg for a special event featuring Marius Moritz on piano, with whom we did record some new songs during the very last sessions.
Klemen Breznikar
---
Headline photo: The Somnambulist |Marco-Bianciardi and Leon Griese | Photo by Arne Fleischmann
The Somnambulist Official Website / Facebook / Instagram / Twitter / Bandcamp / YouTube
Slowing Records Official Website / Facebook / Instagram / YouTube