Caleb Nichols | Interview | New EP, 'Clarion' + Upcoming Album
Caleb Nichols recently signed to Kill Rock Stars which will issue his full-length debut solo album on all formats in 2022. He also released a fantastic new EP 'Clarion', and he's been playing shows with an epic cast of rotating band members.
---
Caleb Nichols' played guitar, bass, and sang in bands as disparate as DIY folk-punks the Bloody Heads, mid-2000's Port O'Brien, and Rogue Wave side project Release the Sunbird, not to mention his own projects, Grand Lake, CHURCHES and Soft People. In Fall 2022 Caleb will be in the EU and UK working on a PhD in creative writing at Bangor University in Wales, playing shows in support of his Kill Rock Stars releases and giving readings in support of his forthcoming nonfiction chapbook "Don't Panic" out in August 2022 from renowned UK press Broken Sleep Books.
2022 is here. It's been a busy 2021 for you. You were signed to legendary indie label Kill Rock Stars. How did that come about?
Caleb Nichols: Yes it's been a weirdly busy time for this past year, and this year is not really different. I planted a lot of seeds during the early part of the pandemic, back in 2020, and I guess before that too, and I wasn't necessarily thinking they'd all sprout, you know? So this new deal with Kill Rock Stars is sort of part of that. In short, my husband and I recorded a Soft People record called 'Absolute Boys' and the plan (in February 2020) was to press it to vinyl ourselves and try and tour as much as possible. Of course that didn't happen. So I had already ordered the vinyl, and I sent some to some people, including Slim Moon, the founder of KRS. I didn't know Slim, but Kill Rock Stars has always been a favorite label of mine, since high school, and I just thought "what the hell!" Surprisingly, he got back to me, and we started talking, which led to us deciding to release some music together. Totally unexpected. Totally surreal. I guess it just goes to show you that one never knows…
We recently featured the official music video for 'Clarion'. Would you like to talk a bit about the creation process?
Yes, thank you for featuring it! I just wanted to make a visual companion to this song, which was meant to introduce me as a solo artist to the world. I decided to make multiple versions of myself playing all the instruments because that's just how my songwriting / creating process has been, especially during the pandemic: alone in a room with versions of myself, sort of. The lighting is the best part, I think, and I just want to say that we worked for hours to get them just right.
I would love it if you would speak about the recording process for the 'Clarion' EP.
'Clarion' was recorded in Oakland at New, Improved Studios with my friends Jay and Ian Pellicci engineering and mixing. I've worked with them on everything I've done for over a decade and I always love the results. It's also cool because they've both worked on records by Kill Rock Stars artists like Deerhoof, so there's that tie-in, and they also tracked and mixed the LP I am releasing on KRS in 2022.
My longtime friend and musical partner Joshua Barnhart co-produced and sang on the songs on the EP (Josh is in a band called Strange Pilgrim that also has an album coming out this year – plus he plays drums on some of my new record). My friends Adam Nash and Jameson Swanagon also contributed to the EP. So it was really nice: many friends in the studio for a week, just enjoying each other's company. It was the first time I'd done anything with other musicians in the same room since the pandemic started so there was such a gratitude-filled energy.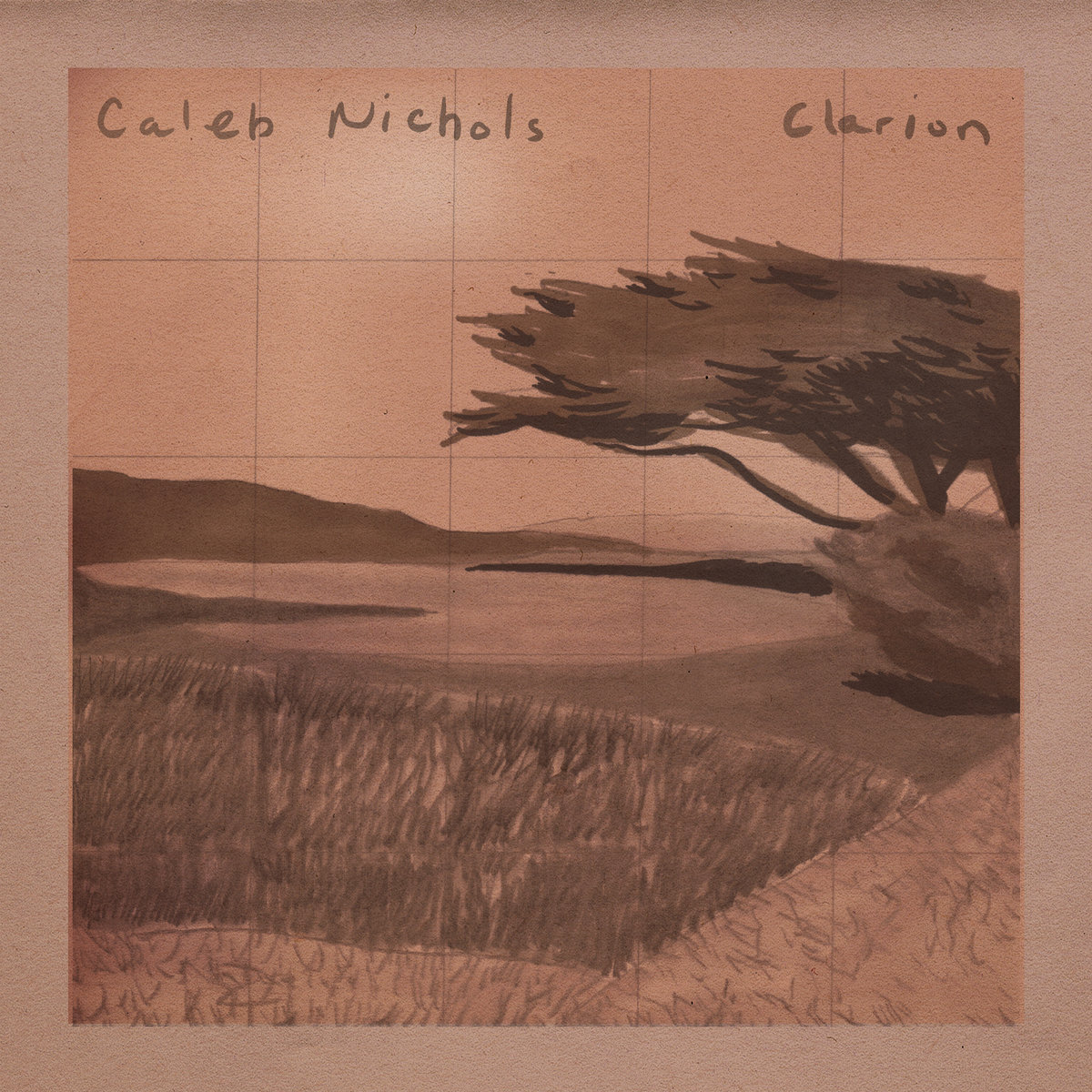 You have been playing shows with rotating band members that includes Adam and Alex Nash (Goodnight Texas), Kevin Middlekauf (Proxima Parada), Pat Spurgeon (Rogue Wave, the Dandy Warhols) and Joshua Barnhart (Port O'Brien, Strange Pilgrim). How have the gigs been for you?
The shows are going really well, and it's cool to have so many great friends who are willing to play with me! It's one of the advantages of being a solo artist: I can sort of change the lineup as-needed to make everything work. Definitely coordinating four or five schedules for a long run of shows when everyone is just so busy is a lot: I appreciate having a deep bench!
"I just really love the way live performance explores new terrain"
Do you discover new aspects of your songs developing in front of an audience?
Yes definitely. You always do, I think. But I also think that there's something really special about recordings vs. live shows and as a listener and fan, I want the live show to do something the recording doesn't. I get that a lot of fans want the opposite: they show up to hear their favorite songs just as they are recorded, and that's super cool too. I just really love the way live performance explores new terrain, and also deeply appreciate how different lineups can change things dramatically. People don't always pay attention to that, and maybe some people take it for granted, something like who is playing bass or drums. But wow it really changes things, and so I'm always interested in hearing what someone new will bring to the table in terms of live performances.
What can you tell us about the upcoming full-length debut solo album?
I honestly don't know what I'm allowed to say! I will say that it's a rock opera, very queer, and actually a form I'm calling a "rock operetta." I'll leave it at that.
You stated that 'Clarion' is a return of sorts: a return to a certain style of playing and writing, a return to a certain simplicity (play guitar, point microphone at guitar, sing) and a return to making music outside of the context of my own bedroom. What triggered this change?
I have been basically a bedroom recording artist since 2013 when my last band, CHURCHES, ended. So I made music that wasn't really about playing live, which includes the two Soft People albums, and a handful of singles by Soft People. So when the focus went back to leaving my home I just had to think about what I'm good at doing. And the answer is playing guitar and singing, with a live band. So, I'm working on recordings now that are adventurous in the studio in certain ways, but that I feel comfortable playing live with four people. No backing tracks. I really hated playing backing tracks the couple of times Soft People did it. I'm sure it'd be fun on huge stages with in-ear monitors, and I have nothing against using backing tracks. But I just wanna play with a real drummer, a real band. I get enough screen time off-stage.
Are there any songs from your past that you'd like to revisit or rework?
Another great thing about being a solo artist is that I get to draw from a pretty deep catalog. And so we're trying some old songs live: 'Save Me' by CHURCHES has been sounding really good, and 'I Saw The Moon!' by Soft People works well too. I just demoed that song to toy around with it being on the next record, which we just started working on. Mostly though, I'm into new things. New songs.
You'll be also working on a PhD in creative writing at Bangor University in Wales, playing shows in support of your Kill Rock Stars releases and giving readings in support of his forthcoming nonfiction chapbook "Don't Panic" out in August 2022 from renowned UK press Broken Sleep Books. Are you excited about it?
Yeah, I'm dead chuffed! Writing poems and other things has been a real focus of mine for the past several years, sort of more than music, and so it's interesting and fruitful to be doing both things at once. They do feed into each other quite a lot. I'm really looking forward to spending time in Wales and the UK and hopefully in the EU as well. If you book DIY shows or readings and you're reading this, please reach out!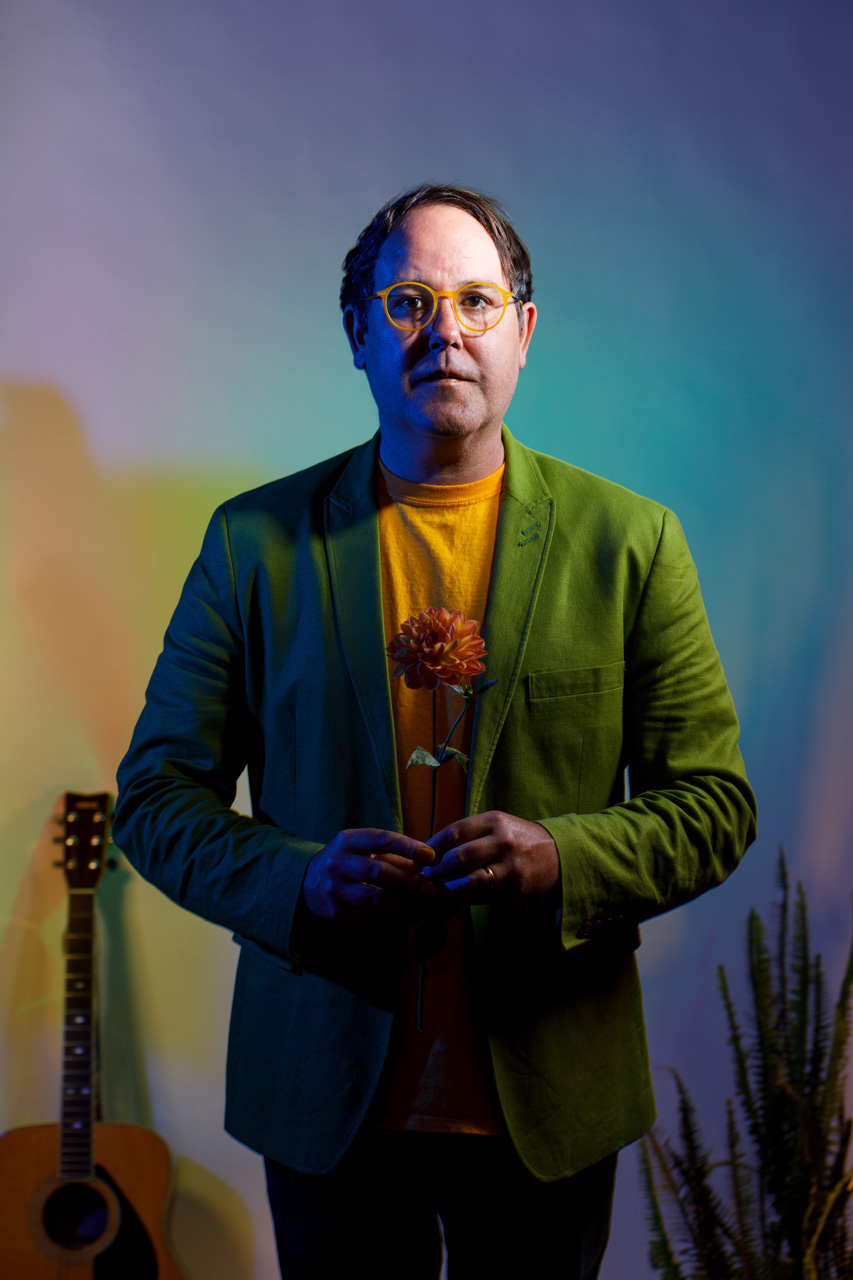 Can we end this interview with some words about "Don't Panic"?
I wrote "Don't Panic" which is forthcoming from Broken Sleep as a sort of guide to people who are just now experiencing panic attacks for the first time. It's also for the people who love people who are experiencing panic and anxiety, which is a lot of people, especially now, after the pandemic. I've been living with panic episodes for much of my life and for the first long while I didn't quite know what was happening to me. It made a lot of things really difficult, and I'm lucky I came out of it alright. So I thought that I would write the sort of small book that might have helped me earlier on: that might have told me what was maybe happening and that finding a therapist was absolutely the right move. So that's this book, for someone else, I hope.
Klemen Breznikar
---
Caleb Nichols Official Website / Instagram / Twitter / Spotify / Bandcamp
Kill Rock Stars Official Website / Facebook / Instagram / Twitter / YouTube / Bandcamp
Soft People interview with exclusive video premiere of 'New Moon'