Soft People interview with exclusive video premiere of 'New Moon'
Interview and exclusive video premiere of dream-pop stunner 'New Moon' by indie pop duo Soft People.
---
The video for 'New Moon' came from an idea that had been brewing in Nichols' head for years. As a teenager, he was, like lots of people, very enamoured with the 1994 Blind Melon video for the song 'No Rain,' with its infamously strange and much beloved 'Bee Girl.' Nichols envisioned picking up the story of the Bee-Girl, more than twenty years later: what would she be up to in 2020, during quarantine?
'New Moon' features Nichols' portrayal of a much older Bee Girl; she's fallen on hard times, it seems, as she talks to herself and dances through a barren landscape by the train tracks. Green hills are seen in the distance, but it's clear that things haven't always gone according to plan. Despite all of this, the Bee Girl is still dancing, still being her strange self, and she's even got a Bee Boy companion, played by other Soft Person John Metz. Metz is featured in the video on his skateboard, giving a shout to his queer skating heroes (Unity Skateboards, hello!).
The result is a funny, strange, surreal, and moody dreamscape that very much embodies the queer strangeness and indie pop sensibilities of Soft People.
'Absolute Boys' by Soft People is out in Fall 2020 on Sandwich Kingdom.
---
Interview with Caleb Nichols (Port O'Brien, Churches) and John Metz (Grand Lake)
Soft People is an indie pop duo comprised of Caleb Nichols (Port O'Brien, CHURCHES) and John Metz (Grand Lake); two gay songwriter-producers, veterans of the early-2000's Oakland, CA indie rock scene, and married couple.
The duo is gearing up to release their sophomore album, 'Absolute Boys,' (the follow up to 2017's 'American Men'), which works through themes of gender; what it means to be male; the differences between men and boys; what these differences mean in relation to patriarchy. While 2017's 'American Men' took up existential issues surrounding American politics, climate apocalypse, and violence, 'Absolute Boys' is a meditation on queer romanticism as a modality for pushing back against oppression.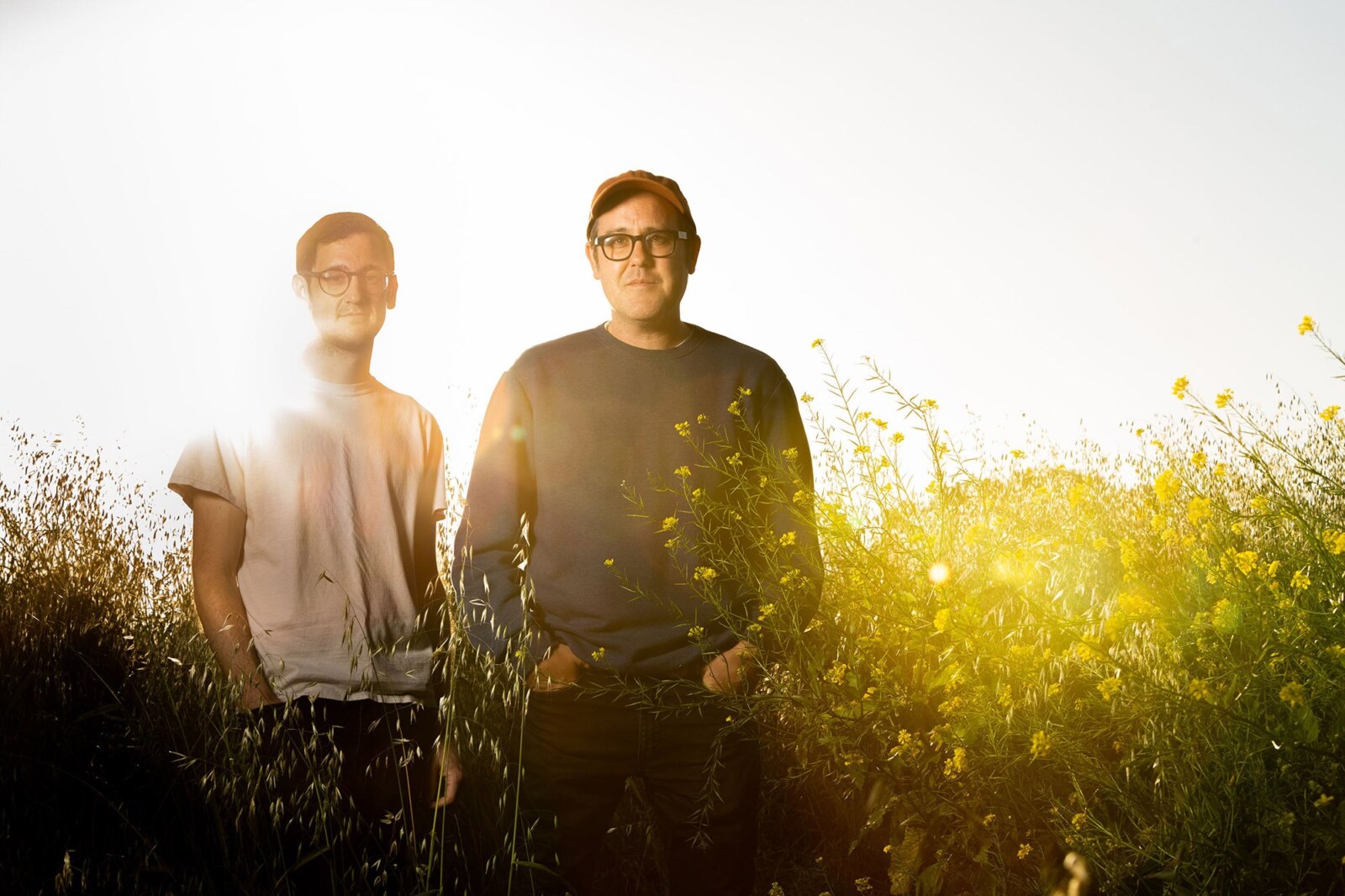 Hi guys! Let's start with the most basic question. Tell me a bit about yourself: both of you were in bands before – Caleb Nichols (Port O'Brien, CHURCHES) and John Metz (Grand Lake). How did your path cross?
We actually met when John became the drummer of Grand Lake in 2009. We started dating shortly after he dropped out of college at UC Santa Cruz and moved up to Oakland to be in the band. We spent the next couple of years playing in Grand Lake and working at Amoeba Music in Berkeley. Those were very lovely days.
What was the scene in Oakland back in the early-2000's?
Oh man, it was so dynamic, looking back. I mostly remember the crazy amount of shows all the bands I was in would play, and how different they all were. For example, I'd be watching a house show that Paul Baribeau was playing one day, and then the next week Port O'Brien would be opening for Vetiver and Bright Eyes at the Great American Music Hall, and then the following week another band I was in would be playing with AJJ at a small cafe in San Francisco, with like 15 people there. We crossed paths with so many people in this strange "before" time… like, he was already a pretty big deal, but I remember meeting Devendra Banhart at a festival in Big Sur that Port O'Brien was playing, and he gave us these seed pod things, with a handwritten recipe for making a tea out of them. But the main thing, for me, throughout the 00's in the Bay Area was just all of the shows. I remember a long weekend where Grand Lake opened for STRFKR at a warehouse in Oakland, and then at the Hemlock in SF a day later. Both of those venues are gone now, and of course STRKFR is a much bigger band; and so it feels like a completely different, yet connected, universe.
So this brings us to the formation of Soft People. What is the original concept behind this duo?
Soft People started as a bedroom project back in 2017. I hadn't made much music for a while, and John and I were living in Atlanta in the aftermath of Trump's election. We really just needed a project to focus on, both due to the political situation and because we were new to Atlanta and didn't know anyone. So it became a way to get through a strange time, and the first Soft People album, "American Men" is very much about those themes: staying together through dark times, and witnessing the toxicity of white maleness in the US and it's ultimate manifestation in Trump.
What are some bands/musicians that have a big influence on you?
There are so many, but for this particular album, we were very focused on the New Romantics out of the 1980's.. like the Cure very much, but also projects like the Durutti Column. This set of songs came together over two years, from 2018 to early 2020, and one big inspiration was actually the "Call Me By Your Name" soundtrack. We, John and I, of course have both worked at record stores a lot, and are very immersed in lots of different music, but in general he's very Sonic Youth, and I'm very Belle & Sebastian, if that makes sense. I love a certain type of pop, he loves dissonance and we meet somewhere in the middle of that.
In 2017 you released American Men. It was also available on limited tape via Sandwich Kingdom. What's the story behind recording your debut?
I guess I went into that a little above, but I'll also say that American Men and Absolute Boys are meant to go together, to some degree. They are quite different musically, but they explore two different versions of masculinity, one toxic and one romantic. American Men is very focused on catastrophe and grieving, also; one of my favorite songs, "Golden Age of Television" is about our fear that people are so caught up in political dramas that they are distracted from the giant climate apocalypse unfolding before our eyes. There is a song about encountering a Nazi shortly after Trump was elected, which, back in 2016, felt odd in California. There is a song about the time I was almost randomly shot in Atlanta ("Man With A Gun")… each song is it's own little catastrophe.
Would you like to share some more about the lyrics and ideas behind your songwriting?
I write songs that are narratives, usually; they are not abstract. I feel akin to Stephen Merritt and Magnetic Fields in this way – I like to tell little stories. John Grant also comes to mind here. I write a lot while walking and sing into my voice recorder app whenever something pops into my head. I also write poems this way, although I usually type those into my notes app. Walking is very important for my process.
You have a brand new album coming out this October. Are you excited about it?
Yes, very – it's the best one yet.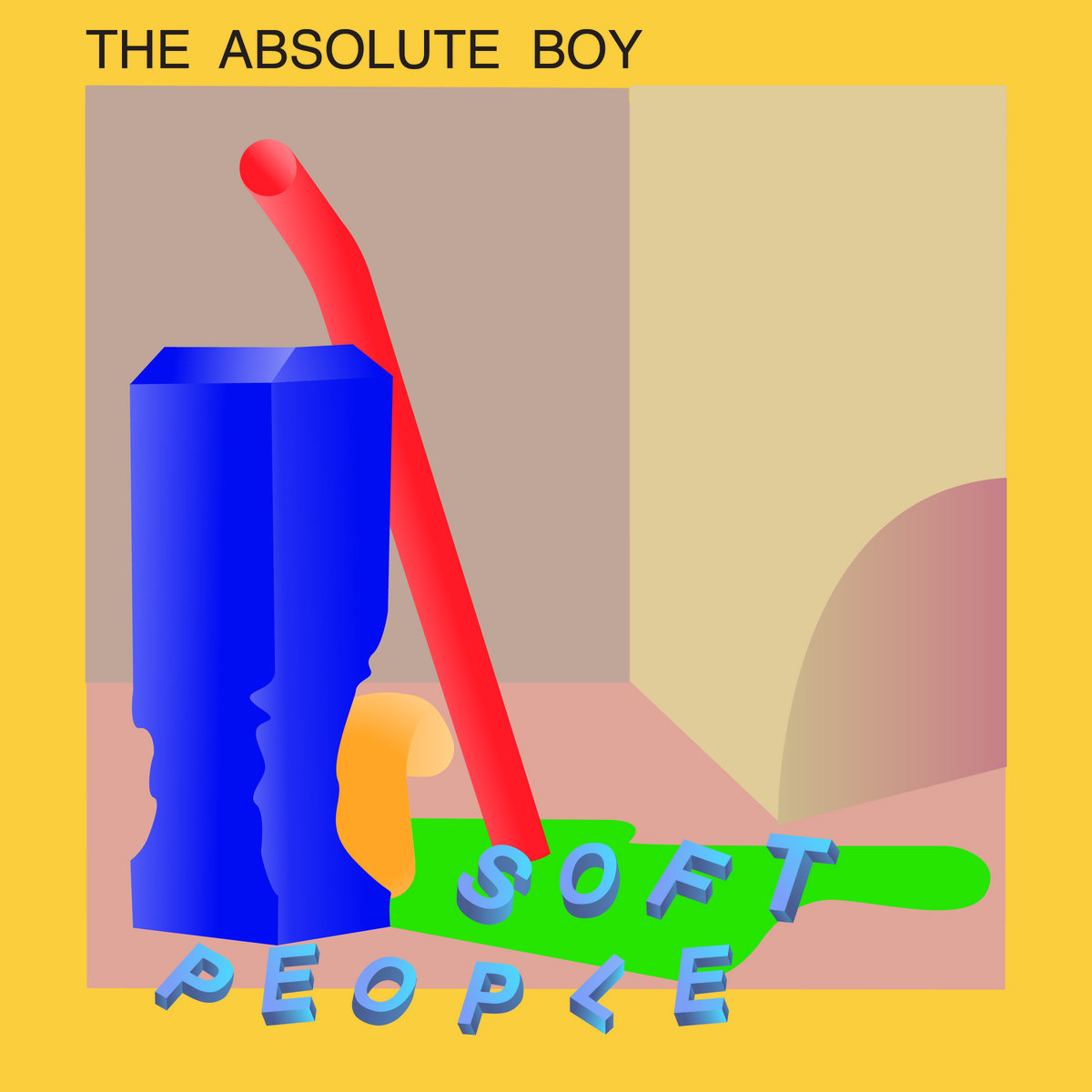 What kind of record did you want to make with 'Absolute Boys'?
We wanted to make something that felt romantic and looked at different aspects of love. Many of the songs dwell on a single, innocuous-seeming moment that actually haunts the speaker for longer than it should. I think that's a universal experience actually. And these moments of different types of love add up, become ghosts, need a place to live. And so I've trapped them, here, in songs, like the mosquito trapped in amber in Jurassic Park, you know? But I want to also mention that these songs are meant to be a sort of anti-thesis to the songs on American Men– both albums dwell in uncertainty but the songs on Absolute Boys are more about Negative Capability – being able to stay with uncertainty, particularly in love.
What's the story behind it and how would you compare it to your previous release?
Ha – I think I hit on that 🙂
How are you currently coping with the world situation? I guess the pandemic was spark to everything we are currently fighting for. 
Yes – I think that the social movements in the US would not be possible without the pandemic. The situation is frightening here, if you are paying attention, although many people are not. Actually, it seems to us that many people are willfully ignorant in a psychotic way. John and I are lucky; I've been able to work from home, and although he works at a grocery store and has to go in, our small community in California has not been hard hit. We are very careful. We wear masks, wash our hands, don't see people, unless it's a small group outside. As I write this, though, things are getting worse and worse in the US, and it is hard to feel optimistic.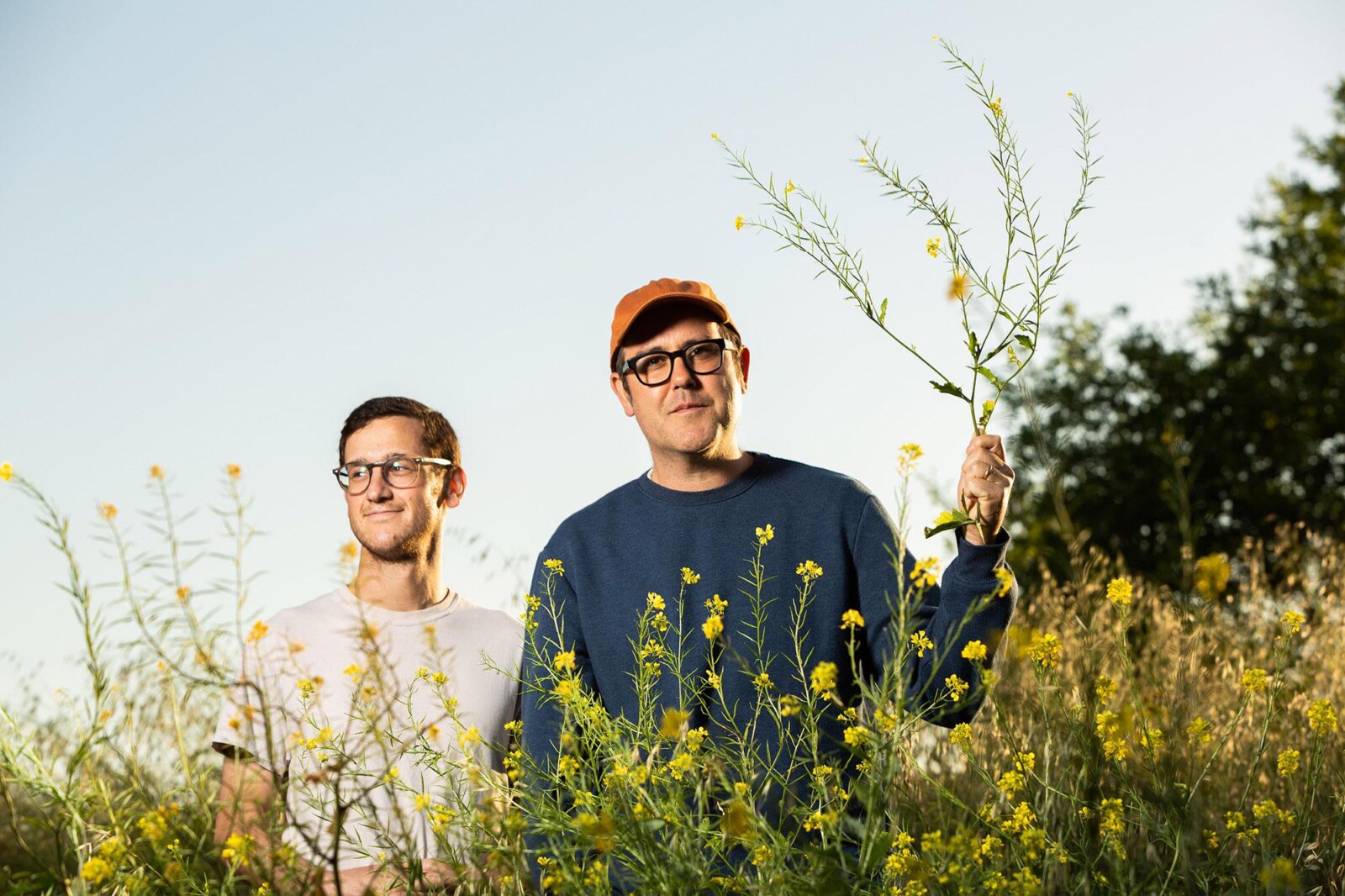 What are some future plans?
We hope to play some shows in the EU in the Summer of 2021. That's a nice thought! I am also a poet and I'm writing poems and working on what's next with that. Actually, I have a chapbook coming out in August from a small press in Portland Oregon. The poems are a set of 22 short poems that actually make up the lyrics to the song "22 Lunes," which is on the new album.
Let's end this interview with some of your favourite albums. Have you found something new lately you would like to recommend to our readers?
I've been listening to "Græ" by Moses Sumney on repeat. And I know John has been very into "Schlagenheim" by Black Midi. I've been putting together the next Sandwich Kingdom compilation and so I've been listening to lots of friends' music, like Noah Kwid (who was the singer of LA band Dirt Dress – look them up!) and my friend Josh (who was in Port O'Brien with me) who has a new project called "Strange Pilgrim" (also look him up!).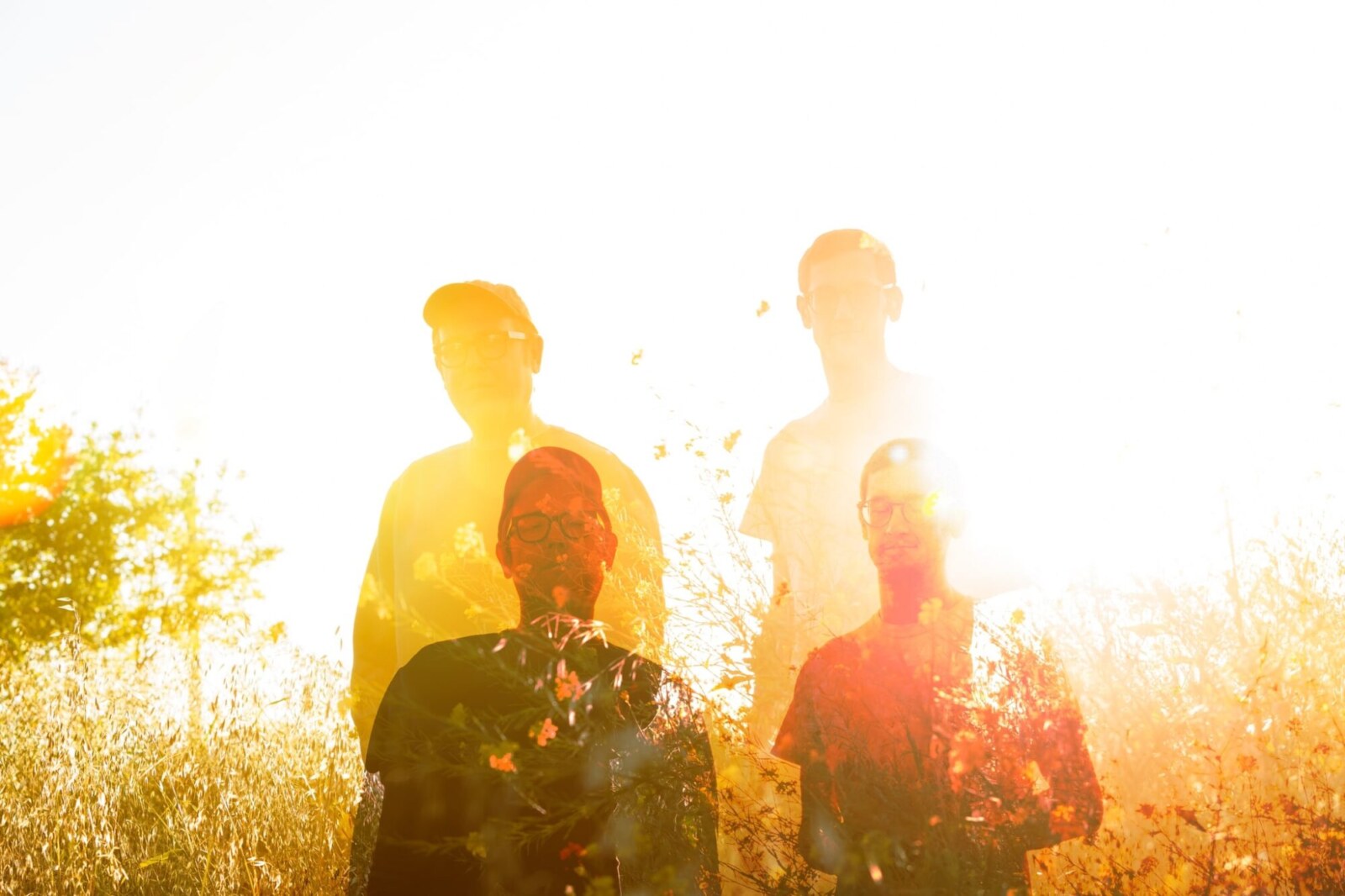 Thank you. Last word is yours.
I hope you like the video for "New Moon" which is my favorite track on the album. I have always loved the Bee Girl, and hope I did a good job at portraying her as a person in 2020, trapped in the plague and Trumpian nightmare.
Thanks so much for asking these questions and posting our music. Lots of love to ya!
---
Soft People Facebook
Soft People Instagram
Soft People Bandcamp
Sandwich Kingdom Bandcamp