Anand Wilder | Interview | New Album, 'I Don't Know My Words'
The former Yeasayer songwriter has announced plans to release his debut LP 'I Don't Know My Words' in March 2022 via his new label home, Last Gang.
---
Wilder's reputation as a talented multi-instrumentalist, singer and songwriter emerged in the Brooklyn indie rock scene of the late 2000s, where he joined his bandmates in painting on the eclectic palette of synths, strings, and harmonies that defined Yeasayer's acclaimed psychedelic worldbeat and swerving electro-pop experiments. He was at home writing and fronting big hits like Yeasayer's 'O.N.E.,' and 'Wait for the Summer', but the spirit of community always pervaded his surprising collaborations, from the guest-star-studded recordings of the peculiar rock musical album 'Break Line' (2014) that Wilder composed with college friend Maxwell Kardon, to his occasional production credits for fellow travelers like Suckers and Das Racist.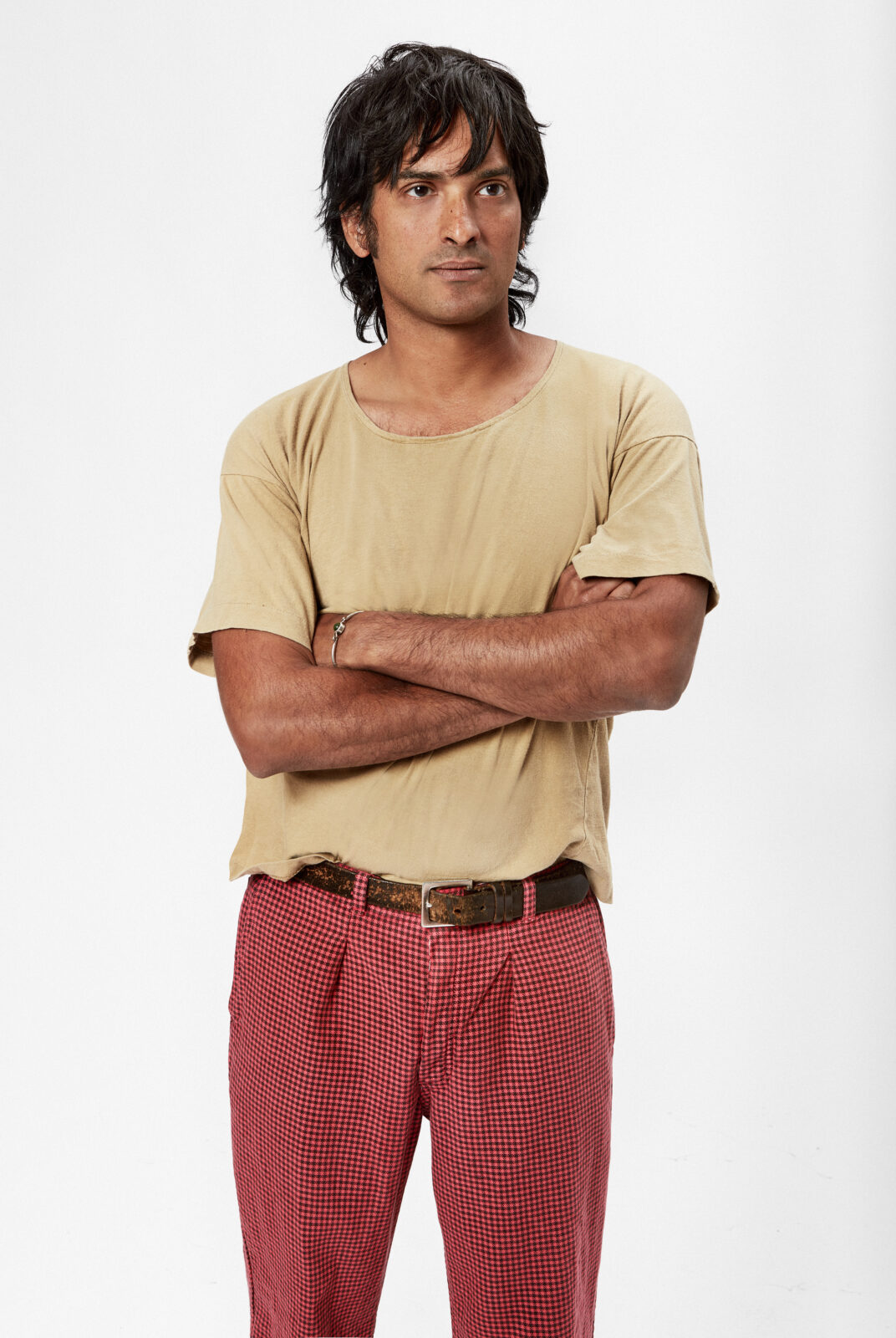 With 'I Don't Know My Words', Wilder turns his multi-instrumentality away from electronica and global genre-hopping toward a more grounded, home-brewed sound. Recording on his own, he played every instrument on the album from plucked cellos and bowed acoustic guitars to oscillating textures of dulcimers and tumbling, song-serving drums.
"After some initial attempts at collaborating with outside musicians, I realized that I needed to have my hands on every aspect of recording my first solo effort," recounts Wilder. "So much of the pleasure of making this album was reigniting my childhood passion for challenging myself to pick up any instrument."
Themes of family ties were infused into the album from the outset, as Wilder found himself writing and recording in close quarters with his wife and children throughout COVID lockdown in their New York apartment. Much of the inspiration for the project can be traced to Wilder's familial roots and his own childhood. "My mom, who was born in India, is a huge music lover," he writes. "Whatever we were doing, the Beatles, Cat Stevens and Fairport Convention were playing in the house through these homemade speakers my father had wired. The lockdown brought all that back to me, and the music I began making translates that musical mood of my childhood for my family now. I wanted to go back to basics, back to songs. Light on electronics and experimentation, heavy on acoustics and vocals."
"Songs dealing with moving on from the band, songs about sickness and death, songs about making domestic life work"
It's really nice to have you. You recently announced 'I Don't Know My Words'. Are you excited to release your debut solo album?
Anand Wilder: Yes! I'm thinking of this as a solid start to my solo career.
Tell us, what's the story behind making 'I Don't Know My Words'? How did you transcend your past in Yeasayer with the music you're creating today?
Well, it really was just a question of finishing off my songs without the help of my old bandmates. It was actually quite liberating not to have to consult them, and I felt very free to share my works-in-progress with other friends for any advice.
Is there a certain story you were trying to tell with the release of your album?
There's a real domestic story to the album, and being stuck inside with the pandemic definitely made those songs feel a bit more relevant. There are a few songs dealing with moving on from the band, songs about sickness and death, songs about making domestic life work.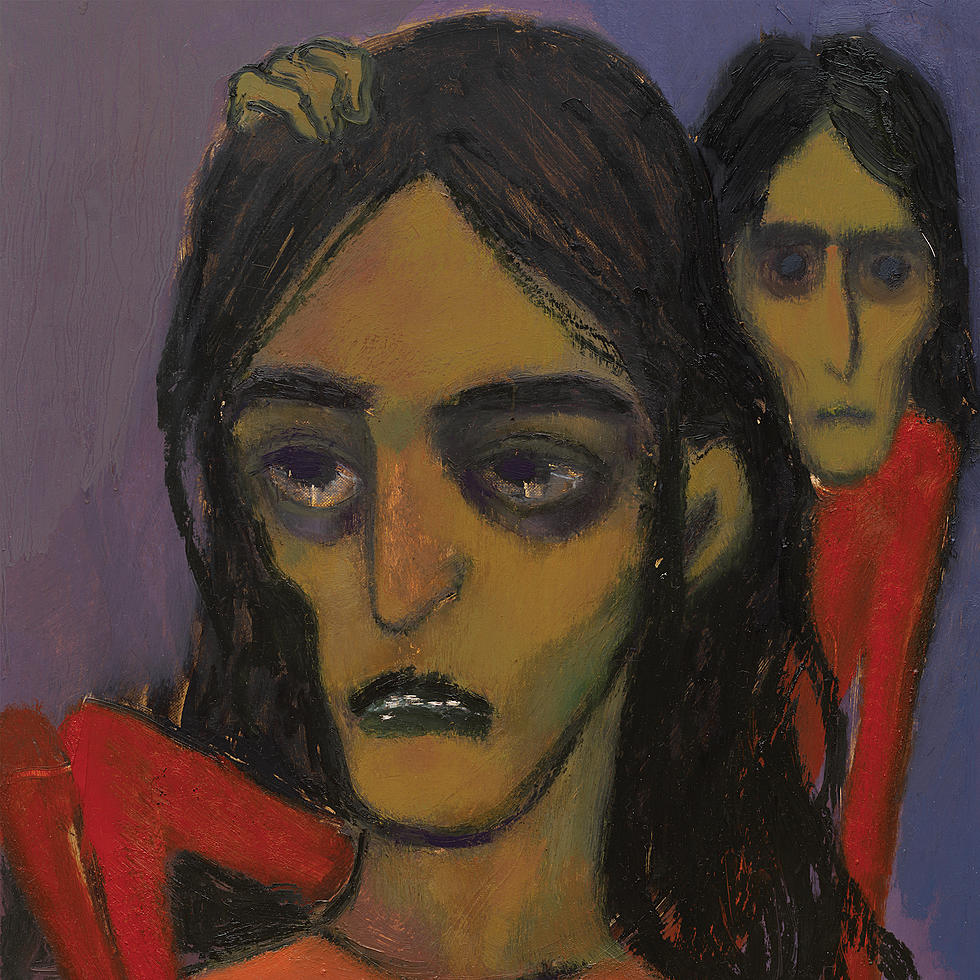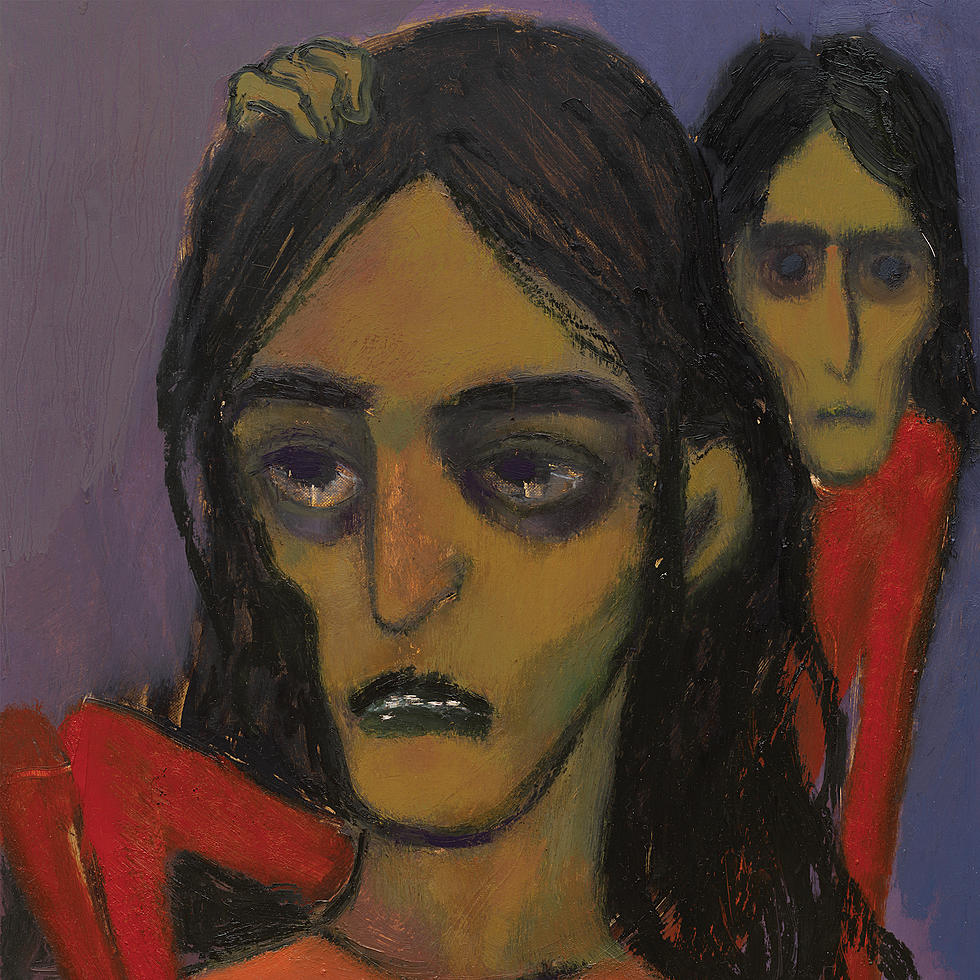 When I was making the record I was just trying to achieve small goals, one song after another until I had a body of work that I was comfortable to share with people. I had no thought of touring or anything like that because then I wouldn't have made anything! I just wanted to make songs that sounded like some of the more gentle music I listen to.
As a multi-instrumentalist you probably had a lot of fun working with different instruments. What is your creative process like when it comes to solo work?
Usually I start with a chord progression and a melody, then I decide on a lyrical theme for a song and go from there. With this album, I made a lot of live voice memos to test out tempos and keys before I would even start to record the song in my studio. And even after that, I still did a lot of time stretching, studio tricker, varispeeding instruments or entire tracks to get things to sound a bit more interesting
Not having the pressure of playing in front of bandmates works really well for me because I'm not that proficient at any instrument, but if I take my time and do many many takes and spend tons of time editing I can get instruments to sound like they're played by someone much better than me.
Over the course of 14 years of playing with Yeasayer, I had accumulated a lot of recording gear, so I just tried to use all of that. I also got a remote control for the record button which was very helpful as well.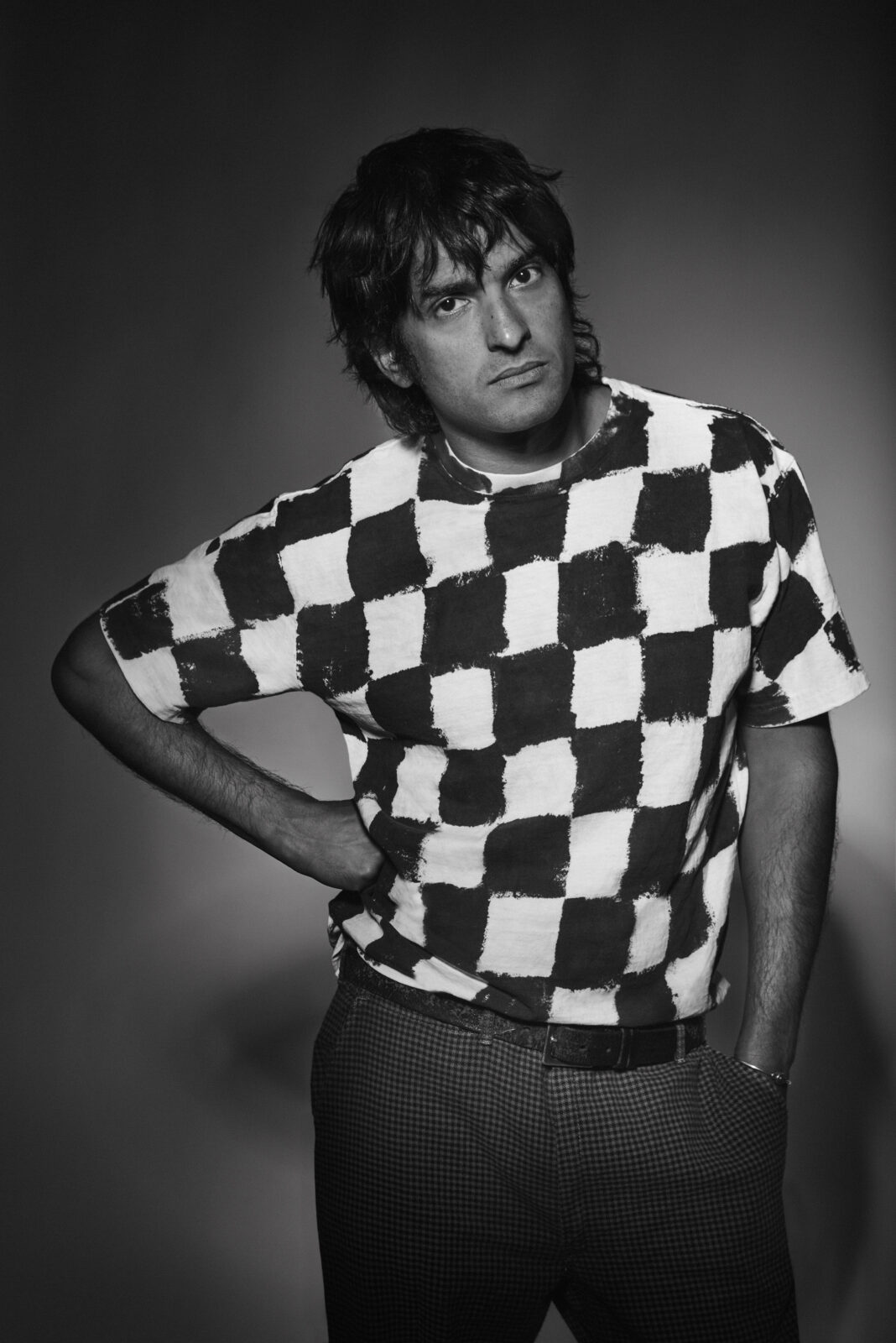 "I really cranked all the preamps to try to get a little noise and overdrive, even on very quietly sung vocal"
Your music has a timeless quality to it, is that quality important to you?
I don't know if I can claim that without standing the test of time, but I do think there is something nice about sound waves being produced by instruments moving air and hitting microphones, that is a little more pleasing than say a hi-hat being played by an drum pad that just sounds like 2011 or something. On the other hand, I don't particularly like the sound of acoustic instruments perfectly recorded in a perfectly soundproofed studio, there's always something a little sterile about it, especially with digital recording nowadays. So I really cranked all the preamps to try to get a little noise and overdrive, even on very quietly sung vocals. I love the sound of Donovan or T. Rex vocals, so I guess I was trying to get something closer to that, like a 70's vocal sound.
Let's end this interview with some of your favourite albums.
I think I just realized the Roxy Music debut album is probably my favorite debut album, and a perfect side A. I discovered them pretty late, in college, while reading Phill Brown's essays about engineering in Tape Op Magazine, so they hold a special place in my heart because I discovered them kind of in a vacuum outside of any friend influences. I didn't record any saxophone on my album so I'm trying to incorporate it for the live performance, and the other day during rehearsal I felt like one song was getting into a nice Roxy Music territory, I almost wanted to go back and rerecord it with Sax.
Let's see I really love that Link Wray self titled album from 1971, with 'Fire and Brimstone' and' God Out West' on it. Delicate Steve told me about it, he's always good for a music recommendation or two.
I really got into the Bats album 'Daddy's Highway' that has 'Block of Wood', which I discovered on this great local radio station WFMU. It's like classic lofi indie rock, with these great simple melodies coming through the noise that get stuck in my head at random moments when I'm not listening and I think "whose melody is that? Oh it's the Bats! So good"
I love the Poly Styrene solo album 'Translucence', cannot get enough of that album, she's such a great songwriter and the production is so chill, an example of a great studio recording with amazing players and arrangements. Timeless.
I love Ken Seeno's album 'Open Window', I had a song as my alarm on my phone for many years, but I'm bad at file management and I think it's only available on cassette, and the iPod I have it on broke. So I messaged him and he sent me the files, but it was still missing that song from my alarm, which I need to get.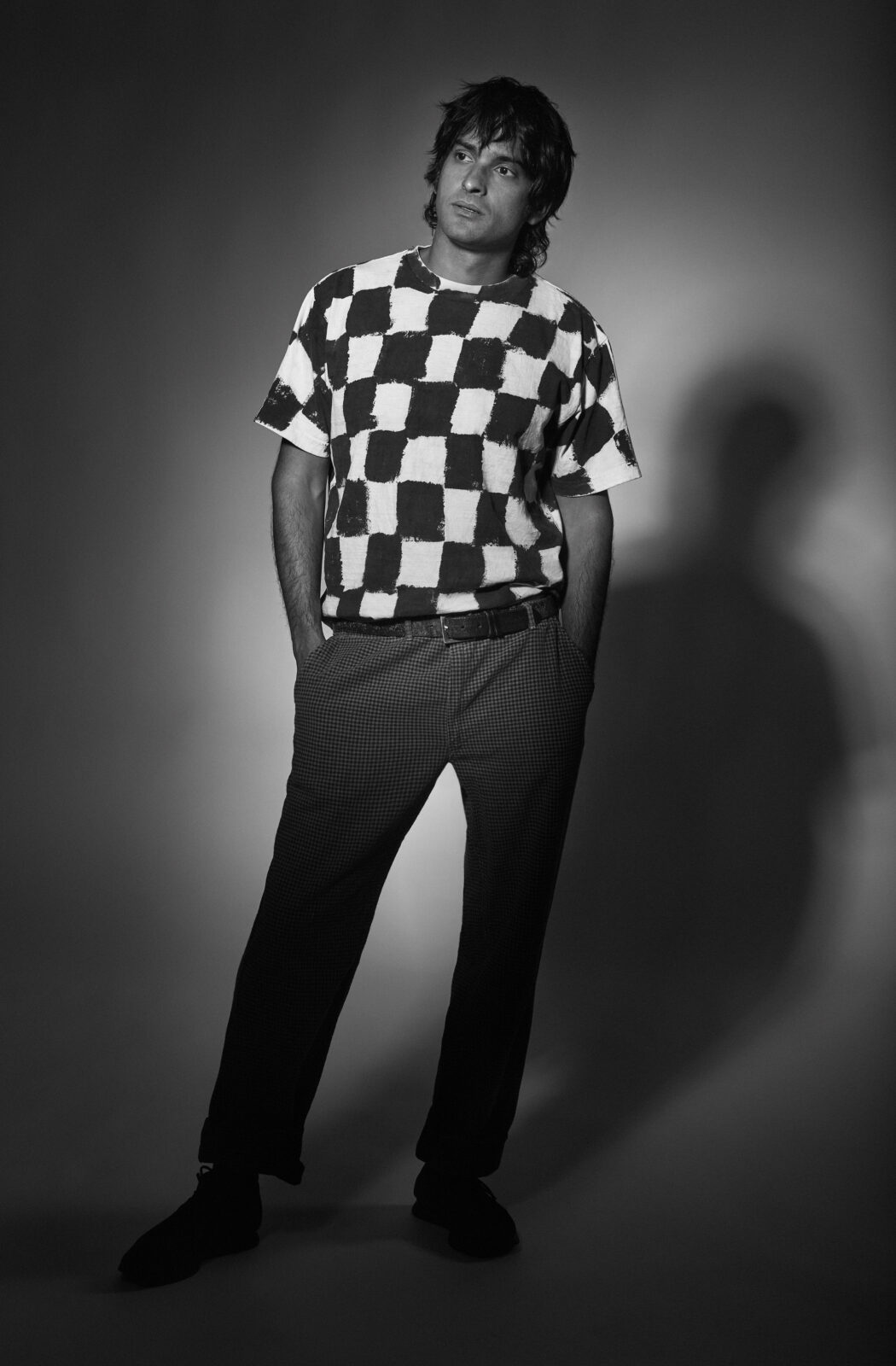 Do you have any active side-projects going on at this point?
Well I have a bunch of songs recorded with Austin Fisher of Suckers, and Delicate Steve, called "Seltzer Boys," which was a great outlet for songs outside of the scope of Yeasayer. I wanted to put out a proper solo album before getting back into side projects but I'd love to put out some of those songs some day.
I've also been dabbling in some scoring of more fine art oriented video performance art type videos, through my connection with Derek Howard who directed the 'Delirium Passes' music video. I throw a bunch of mics up all over my home studio, pull out all the instruments, and set up a projector and make up sounds on the fly. Maybe I'll make my next record that way.
Klemen Breznikar
---
Headline photo: Charles Vidal
Anand Wilder Facebook / Instagram / Twitter / Spotify / Bandcamp