'All You Need is Lovechild' by Lovechild | "What is rock & roll for $500?"
Kicking off with the energetic and bombastic 'Hats Off', 'All You Need Is Lovechild' is a 9 track self-produced album that showcases what Lovechild does best: electric, riff-heavy, lyric-forward bona fide rock and roll.
---
With evident influences ranging from Bob Dylan to Father John Misty, Lovechild represents the perfect mélange of classic and modern, creating a sound fit for today.
"'All You Need is Lovechild' is the sound and the story of what I can only hope will go down one day as the first chapter in the Lovechild epic, or something like that but less self-indulgent. When I was 19, I wrote this song called 'Hats Off' that I was extremely hyped about, pretty much decided then and there to drop out of college and come home to New York City to follow my musical heart and start a rock and roll band. I met Aaron and Wyatt about a year or so later at Muchmore's when there were still DIY shows in Williamsburg. I could try to explain the next 6 years of my life that I spent playing and recording my songs with my best friends while coping with adulthood in New York, or you could just listen to the album."
In celebration of their album, Lovechild is playing a release show at Mercury Lounge on January 19th, with support from fellow New York rock outfits Heavy Feather and the Magic Word and Violet Grove. Lovechild plans to play the album straight through, a once in a lifetime occurrence special for this release. Known across the city for their live shows, Lovechild's performances show them at the peak of their aesthetic, so make sure not to miss this gig.
Their debut album, 'All You Need is Lovechild', is inspired by frontman Leo Lovechild's life in and around his native New York City, all the mystique and romance that surrounds that notion, and by the band itself and their journey together in life and in music. It's music that's meant to be as hopeful as it is sad, a reflection of the drive and determination it takes to keep going and striving for happiness every day. Leo confides, "Some songs are romantic, some are angry, some are wistful, but in its entirety the music is an expression of the human drive to keep going and keep striving for the potentially unattainable in the midst of a world that often tries to beat us down with struggle and strife."
The self-produced, nine-track album is the result of years of work delving into the craft of writing, playing, and recording rock and roll music in the modern age. Leo shares, "Our goal for this record was always to make a classic rock and roll album in the modern age, not a "classic rock" album, but a "classic" rock and roll album, one that pushes the genre into the future as much as it represents the sound of a reinterpreted past."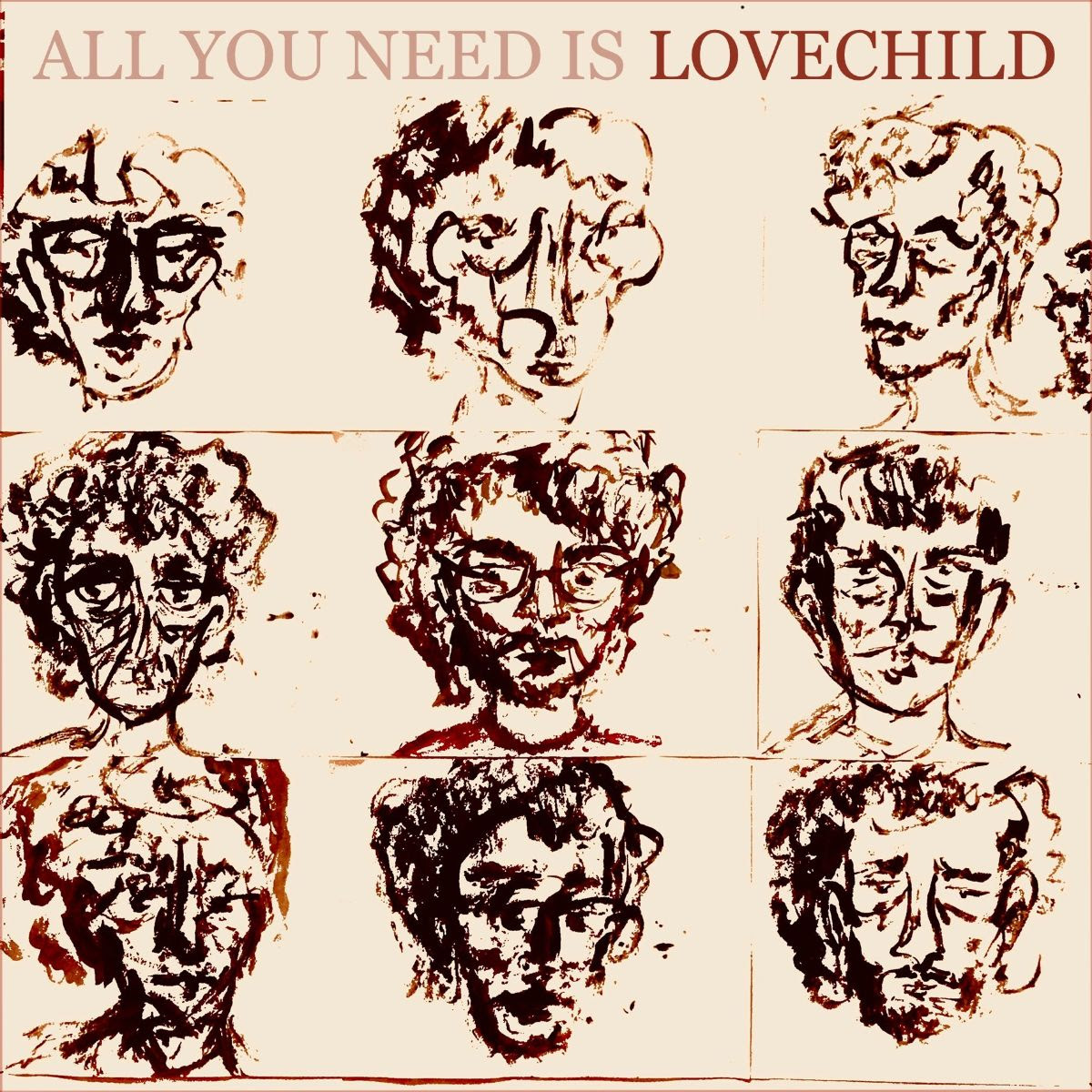 Welding crashing piano keys with boisterous guitars and a confident, move-inducing rhythm, Lovechild evokes an overall gritty tinge and feisty delivery. Their storytelling lyrics are a nod to Leo's poetry degree, which sees him playing with clever lyrical lines. Spanning over nearly a decade, the album incorporates a multitude of influences, taking elements from the likes of The Beatles, Bob Dylan and Father John Misty, while adding a fresh yet nostalgic twist which makes it undeniably unique to Lovechild. The personal ups and downs that life in New York can bring and the struggle to find hope and keep moving can be felt in the emotionality of the vocal performances, the tensions of the guitar playing, and the thoughtfulness of the production. With songs In the end, that paradoxically simple but insanely complex idea of hope and everything that the word entails is at the heart of these songs.
---
Headline photo by Jack Tumen
Lovechild Official Website / Facebook / Instagram / SoundCloud / Bandcamp / YouTube