Communicant | Interview | New Album, 'Sun Goes Out'
Dylan Gardner is the mastermind behind Communicant, a psychedelic pop rock project from Los Angeles, California.
---
The band recently released their debut album, 'Sun Goes Out' consisting of eleven songs that takes you on a journey through multilayered psychedelia in a vein of early Tame Impala. The album was in the making for several years.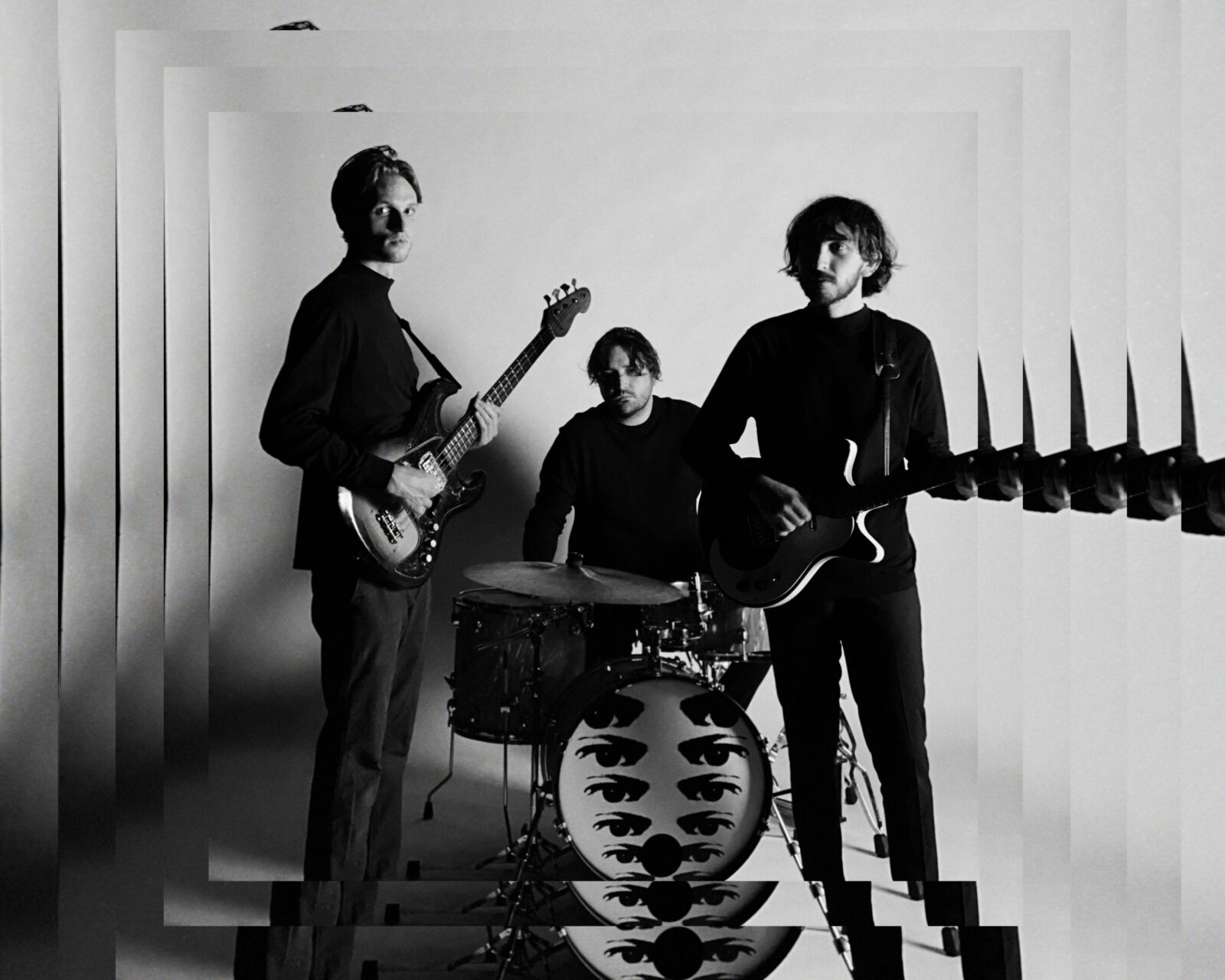 "I yearned to make something like the Millennium, Gandalf, July, or 'Revolver' which is all I cared about"
Would you like to talk a bit about your background?
Dylan Gardner: I grew up in Illinois as a crate digging record collector ever since I found a copy of the 'White Album' and Black Sabbath 'Vol. 4' at Goodwill when I was 8 years old. I wanted to be Ringo as a kid and started on drums. I was interested in songwriters (Harry Nilsson, Paul Simon, Elliott Smith) and the production side of records (George Martin, Phil Spector, Emitt Rhodes) and I was in my basement in my early teens with a 4 track machine trying to faithfully re-record their songs. My family moved to Arizona when I was 14 and I then turned my bedroom and closet into a makeshift recording studio. I fell in love with the hands-on experience of recording and production, figuring out how to recreate exactly what I loved about my record collection.
When did you decide that you wanted to start writing and performing your own music? What brought that about for you?
I started writing my own songs when I was 14 years old and began to release music which was in the trendy glisten-y indie pop frame at the time and it quickly took off on the internet and I was signed to Warner Bros. In hindsight, I didn't truly connect to the music I was making during that period as I felt I was too caught up in what the label and the everybody around me wanted me to be musically. I found myself in this weird position of being around non-music fans and Youtubers and I felt really self conscious about it. I've always been a melody forward guy and I knew how to write a song, have it get from A to B, but the "me" part was missing. It also quickly became a situation where I wasn't the person behind the board (or computer) anymore, so that always bothered me.
Tell us about the formation of Communicant.
Communicant was formed in late 2019 with the goal of the band being my brainchild and my blank canvas to truly make the music I want to make. I had finally gotten out of Warner Bros and was free to make the records I wanted. I yearned to make something like the Millennium, Gandalf, July, or 'Revolver' which is all I cared about. I loved that bands like Kraftwerk, Pink Floyd, or Spacemen 3 had a musical and visual world that you could almost touch. That was what I wanted to go for with Communicant. The music is written, engineered, performed, produced, and mixed myself.
I really enjoyed your last album, how has the response been from others? Can you share some details about how your album was recorded?
When I first saw 'Sun Goes Out' in the psychedelic section at a record store, I was fully confident I chose the right path at the fork in the road and I was finally artistically happy. The album was recorded in my bedroom in Pasadena, CA with me pacing around a circle for a year tracking and mixing it into the early morning hours. I had pictures of Jodorowsky's Holy Mountain up for visual reference and just took up the full on studio hermit lifestyle. I was messing with tape machines, my brother's homemade equipment (fuzz pedals and telephone mics) and tape echoes. I was trying to get the kind of warm top end EQ saturation that I miss in most modern music. I wanted the record to be warm on the ears. When 'She Moves the Sky' got pressed to a 45, I took the vinyl to the mastering engineer and mastered the album to the vinyl record's EQ curve to achieve the warmth I was looking for.
How do you usually approach music making?
I approach music making in a very sacred way. If the vibrations seem off in my studio, I don't go in. I never sit down and try to write a song either, it has to come to me like a bolt of lightning to always remain natural and unforced. My goal every time I sit and make music is to find the first puzzle piece to a world that will reveal itself the further I go. I read that David Lynch started with just the idea for the ear in the grass for Blue Velvet before he knew anything else about the film, and the first day of recording is always like that ear in the grass.
"A melodic psychedelic rock album inside the building in the first shot of Holy Mountain"
How would you describe your sound?
I wanted this record to feel like you're listening to a melodic psychedelic rock album inside the building in the first shot of Holy Mountain.
How pleased were you with the sound of the album?
The texture and overall sound was the thing I worked the hardest on with 'Sun Goes Out'. The exact blend of everything together took a year to achieve. Before I released it, I tested the mix on three sets of speakers, my phone, standing in another room (you can learn a lot from doing that), and in the car. Obviously, there's stuff I hear every listen where I think to myself I can better it, but overall my brain had a "green light" feeling when it came out and I'm really happy with the sound.
The vinyl editions are beautiful! Who created the artwork?
Callum Rooney, a New Zealand artist who I got into around the time of making the album because his work reminded me of Martin Sharp and OZ Magazine and I'm forever grateful we worked together because his artwork gave the music the visual it deserved.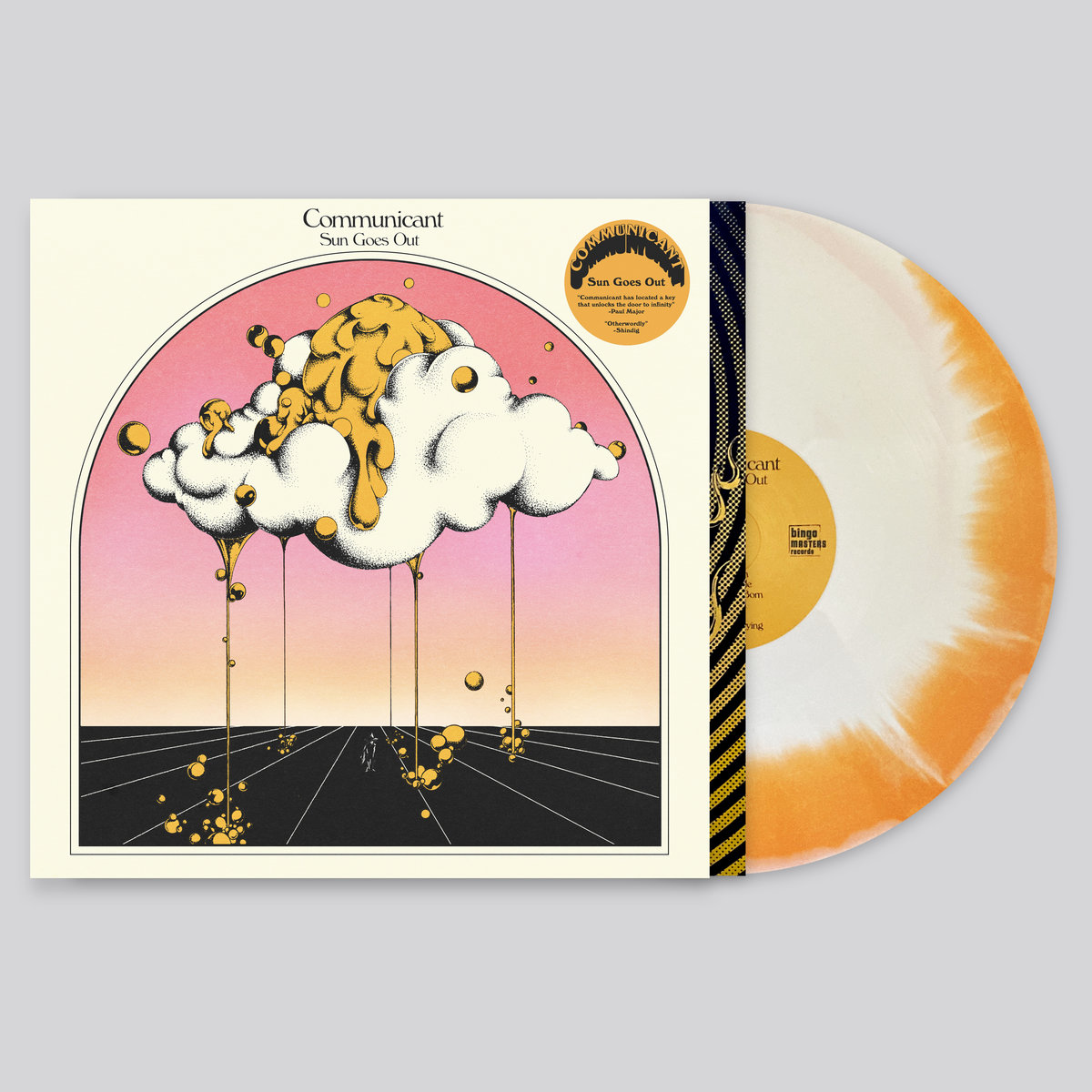 What can you say about the 'Memory Palace' EP and the single for Hypnotic Bridge Records?
'The Memory Palace' EP to me is "Mark I" of going for what I wanted Communicant to be. It's musically transitional to me, but songs like 'Feeling Better' and 'Parachute' unlocked exactly what I was going for and opened the door to realization of what I wanted 'Sun Goes Out' to be. On the Hypnotic Bridge single, Stu Pope wanted to put out 'Prisoner Cloud' as a 7 inch.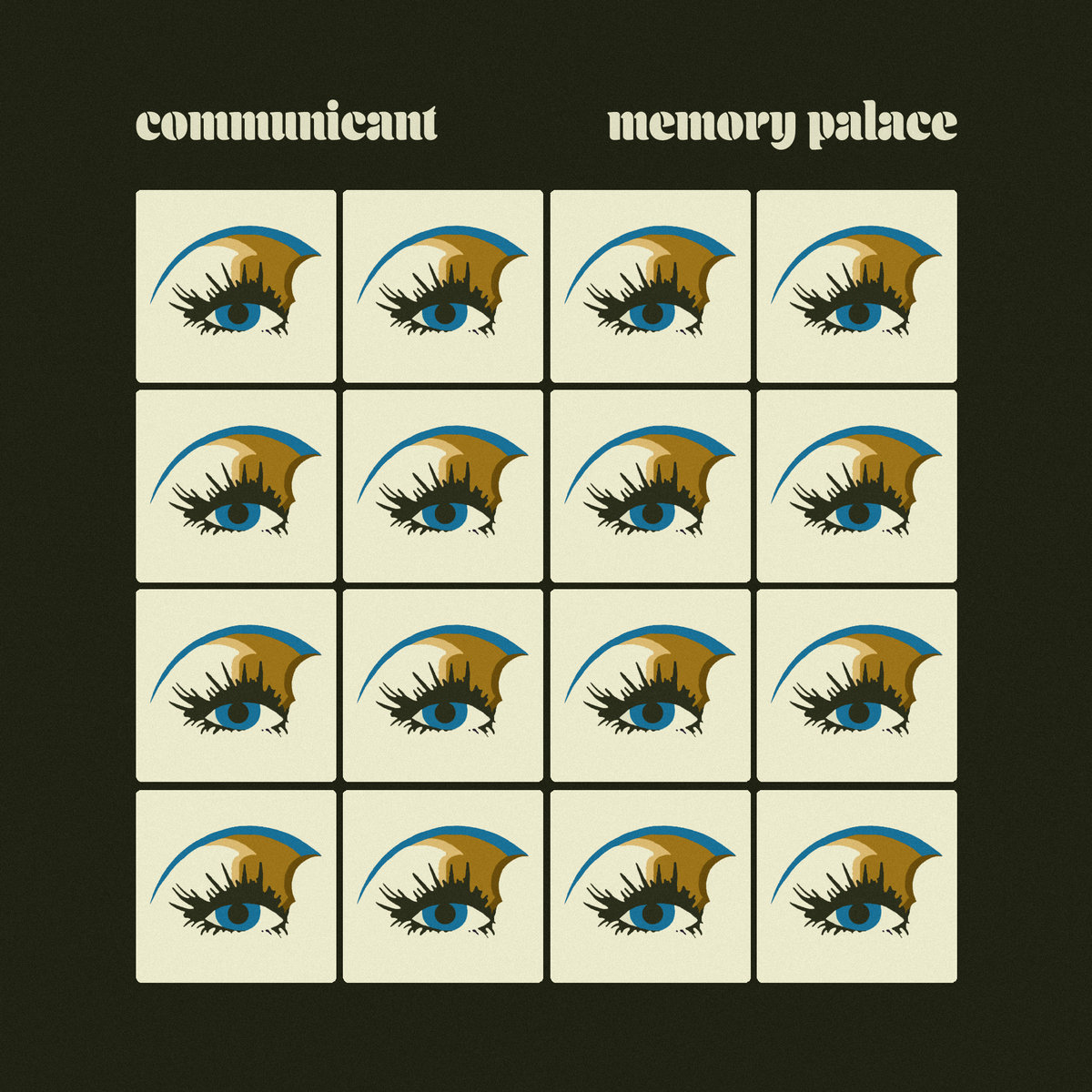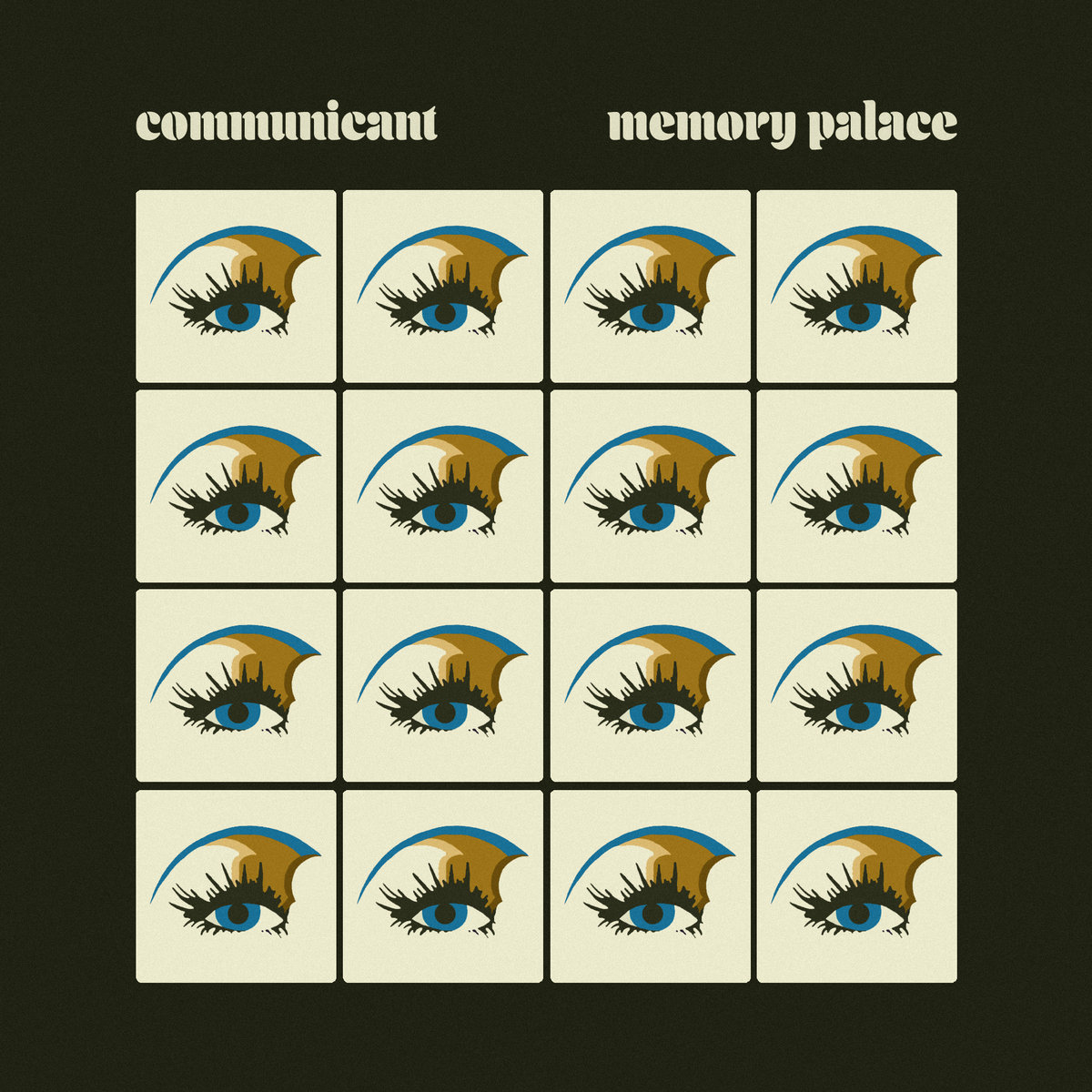 When he asked if I had a B side to go with it, I didn't, so I wrote 'She Moves the Sky' and sent it to him and his reply was "I think we have our A-side!". So I cut alternate versions of both songs for the 45 and 'She Moves the Sky' got added to 'Sun Goes Out' at the buzzer and completed the record for me. Another amazing graphic artist Nate Gonzalez did the artwork for that single.
What are some bands/musicians that have a big influence on you?
Usual suspects like Brian Wilson, the Zombies, and the Beatles. 60s UK psych acts like July, Tomorrow, the Pretty Things, Pink Floyd, The End. One-off 60s American masterpieces like Gandalf, Millennium, Morgen, Freeborne, Margo Guryan, Skip Spence. Tropicalia like Os Mutantes and Caetano Veloso. 70s French pop like Serge Gainsbourg and Francoise Hardy. Modern groups like Tame Impala, King Gizzard, and MGMT. Movies and their soundtracks also have a huge musical influence. Jodorowsky, Lynch, Kenneth Anger, Toshio Matsumoto, Ken Russell, Panos Cosmatos.
What are some future plans?
I've just been focused on making LP2 and trying to get a tour in the future to finally play these songs live.
If you could collaborate with any current musicians who would it be?
I had one dream collaboration in the early days of Communicant: getting to work with Ben Goldwasser of MGMT which was a very formative experience for me. I want to work with Sonic Boom or Ariel Rechtstaid. I want their sonic palette to get me out of my box even more.
Let's end this interview with some of your favourite albums. Have you found something new lately you would like to recommend to our readers?
I'll break it down by records I recommend in each decade since I listed some of my A+ favorites above…
1960s- Pussy – 'Pussy Plays'
1970s- Dark – 'Dark Round the Edges'
1980s- Opal – 'Happy Nightmare Baby'
1990s- Digable Planets – 'Blowout Comb'
2000s- Beck – 'Modern Guilt'
2010s to now- Panda Bear – 'Tomboy' and Aldous Harding- 'Designer'
Thank you. Last word is yours.
Vinyl repress of 'Sun Goes Out' is on the way!
Klemen Breznikar
---
Headline photo: Mary Joyce
Communicant Official Website / Facebook / Instagram / Twitter / Bandcamp / Spotify / YouTube