The Story of Don Shinn | "Hammond Wizard"
Don Shinn is an English keyboard player, multi-instrumentalist, composer, and vocalist. An influence on prog rock and jazz rock, he is known primarily as an organist and pianist, and also plays vibraphone.
---
He began in the early Sixties with a local band The Lonely Ones which renamed themselves The Soul Agents. The band recorded three singles for Pye Records. In 1964–65, the band were the regular backing group for singer Rod Stewart. Shinn was hospitalised with tuberculosis for several months in 1965, but after his recovery formed a new version of The Soul Agents and released A-Minor Explosion' / 'Pits of Darkness'. Shinn also recorded with another Southampton band, The MeddyEvils. Don Shinn continued with a group called "Shinn" and The Echoes. Two more solo albums followed. Shinn also worked as a session musician, playing organ, electric piano and harpsichord on James Taylor's debut album. In 1969, Shinn left The Echoes and co-founded the band Dada. He also worked with Kiki Dee, Engelbert Humperdinck, Stan Tracey, Persian vocalist Parvaneh Farid, and Renaissance. Shinn lived in Norway until the mid-1990s, and played in many local bands and with visiting musicians. He returned to Southampton in 1995, and continued to play with local bands as well as playing church organs.
When did you begin playing music?
Don Shinn: One Christmas morning when I was 4 or 5, in my Christmas stocking was a little mouth organ. I started playing tunes on it. In later years, I visited my mum's mother's home each Thursday afternoon. There was an old upright piano, on which I would pick out chords and melodies. At Secondary School I would play the Six-Five Special theme (a pop music program on TV at the time) on harmonica during school assembly occasionally. At 12 years old I began 30mins music lessons once a week; I reached Grade 6 when I was 15, and passed GCE O-Level in Music.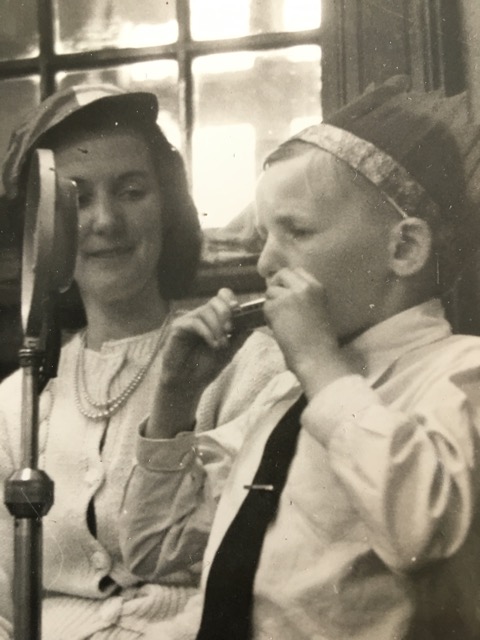 I left school in the summer when I was 15. I took some of my paintings to the local art college, and The Principal was so impressed that he offered me a place at the college. However, I was waylaid by an advert in Melody Maker for enrolment as a Junior Bandsman in The Army, with an eventual future at Kneller Hall to study Music.
I was inspired by Graham Bond, Booker T. Jones, Baby Face Willette, and Jimmy McGriff. Booker T. & the M.G.'s, Jimmy Smith, et cetera, on the radio stations (usually French) seemed more up my street than playing in a marching band; so much so, that I bought myself out of The Army with two other guys in Transit Troup, and headed up to Sheffield to form a band. It didn't work out, so I headed back to Southampton and joined The Lonely Ones. The Bird organ I first used with Lonely Ones after I left the Army in 1963 a day before 18th birthday, or else I would have been posted to Germany.
April 1974 – Norway.
Went to Norway after a friend invited me there, and stayed for 20 years playing on cruises, ships, in hotels, ski resorts and jazz clubs. I loved the healthy lifestyle and cross country skiing! In 1974 in Bergen, Norway, the great grandson of composer Edvard Grieg, Jan Grieg, had heard about me and loved my chords! He contacted me and invited me to visit for a private tour of the Grieg Museum, where Grieg's famous ornate piano was displayed. We kept in touch and would occasionally meet thereafter at a jazz club. He looked younger than he was. Being a Christian, he didn't drink or smoke, and he kept himself very fit. He was a wealthy Ship Broker and lived in a 1900 Villa in Paradise. He loved nothing more than getting up to play at the jazz club.
Tony Hatch / 1st The Soul Agents
I met Tony Hatch at Pye Records. I was 18 or 19. When we got on stage it wasn't going well, so he went away and wrote a song. He was a nice guy and had faith in us. We did about three singles while Tony Good was with me. Sometime later, Nixon Agency Management got in touch and said, "Do you want a singer – Rod Stewart?" We had heard of Rod Steward with Long John Baldry, and he joined the band doing the same circuit gigs – Eel Pie, Island The Marquee, Whisky A Go Go et cetera.
Rod loved the band, and we carried on playing R&B. Six months later I was diagnosed with tuberculosis and was in hospital for 3-4 months. I hadn't played for 7 months. Rod visited me in hospital a few times. He JOINED was with Brian Auger Trinity LJB, Julie Driscoll, as Steampacket.
Rod Stewart | The Soul Agents 
We had lots of fun gigs with Rod Stewart in London and the North. One time in a hotel, Rod wanted to play a trick on Tony, who was in the room below. We had to hang Rod out of his room's window which was on the 2nd or 3rd floor, to scare Tony in the room below. This could have been the death of him if things went wrong. He was fearless, which is just as well, as another time he got himself chased through Windsor by about 50 rockers. Fortunately, he got away. That was another of Rod Stewart's 9 lives!
Around 1963-64, the 1st Soul Agents had regular gigs at The Marquee, London. Tony Good (lead guitar), Johnny Keeping (vocals), Jimmy Sach (bass guitar), and Roger Pope (drums), playing R&B.
After a couple of months Johnny Keeping left, and Rod Stewart replaced him. After Keeping and Sach left, The Soul Agents continued as a trio Myself Tony Good and Roger Pope. Rod and I got on really well he was a fashion guru hence the name Rod the Mod, he would buy loads of clothes and only wear them once or twice then give them to me which was great.
You want to know where the name came from? In Church Street, Shirley (Southampton) there was a sign saying "We are sole agents for this area" outside a church. I spotted it, said what a good name it was; everyone agreed and their name was changed immediately to Soul Agents.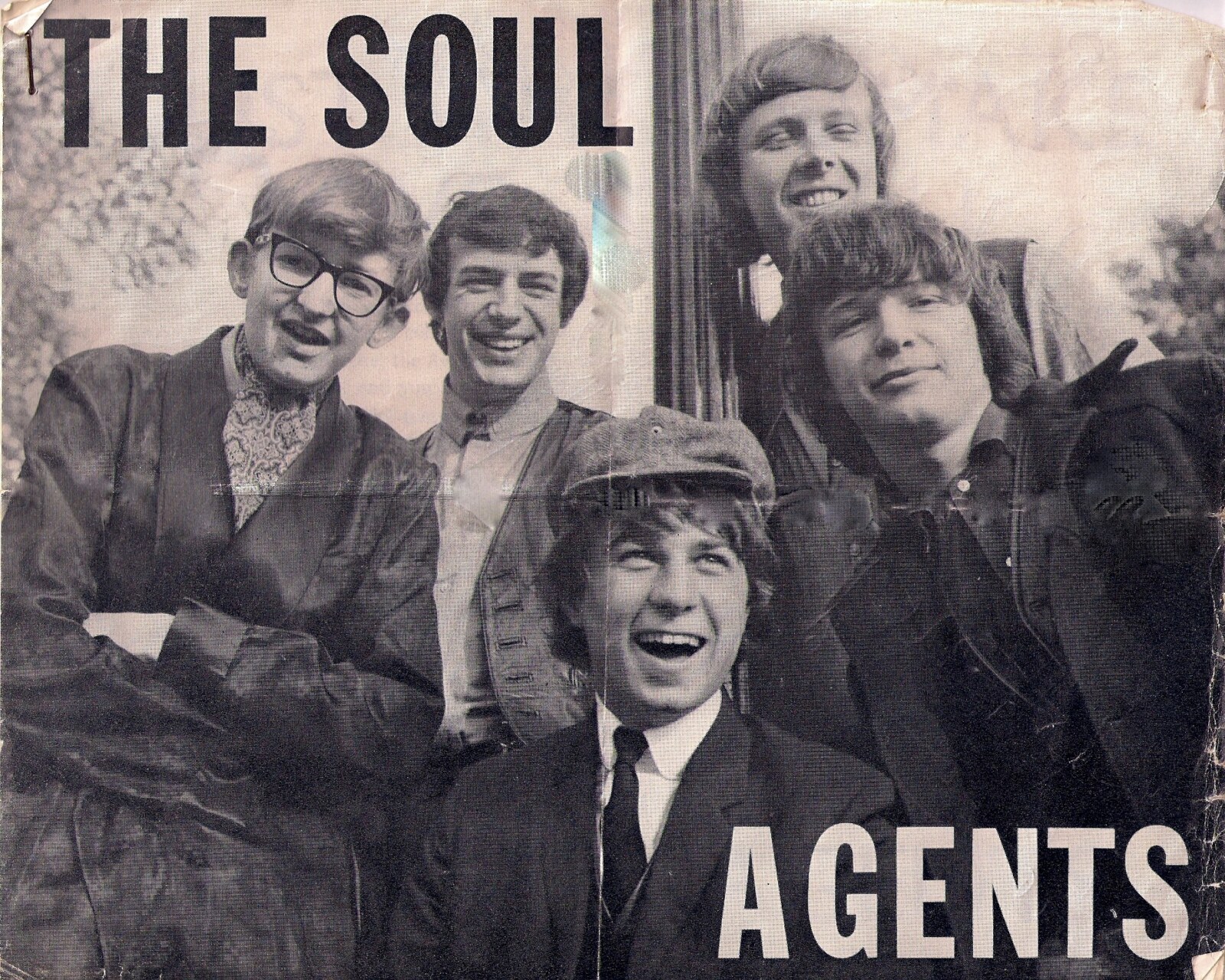 Rod loved the band, and we carried on playing R&B. Six months later I was diagnosed with tuberculosis and was in hospital for 3-4 months. I hadn't played for 7 months. Rod visited me in hospital a few times. He was with Brian Auger Trinity LJB, Julie Driscoll, as Steampacket.
Rod & band noticed I was coughing up blood and advised me to go see a doctor. I did, was diagnosed with tuberculosis, and spent 2 months in hospital Rod visited me while I was in hospital, as did the rest of the band. I was then convalescing at home for 2 months. This is why the band broke up. Rod went with Brian Auger. Tony Good stopped playing and got a job at Fawley. Roger Pope and Stan Phillips got in touch to get the band back together, so Pete Hunt also joined.
When I got TB, the TB virus got into a healed up pleurisy scar that I had before TB. X-Ray showed scar from pleurisy. Doctor said to my father that I was probably on drugs because I had long hair and was in a band. If that doctor had diagnosed it correctly at that stage, it could have changed history and Rod Stewart and I would probably still be together! I later heard that the doctor died of a heart attack whilst surfing in Australia and living off a large pension. I could not bring myself to shed a tear for that Conservative old bugger, the old bigot did not ever send me for an x-ray.
After tuberculosis I was able to play again. I received a call from Stan Phillips, a builder from Andover who was putting a band together. He already had a bass player called Dave and was going to sponsor it. He paid for an L100 and a Lesley Hammond which was my first Hammond. Graham Bond, George Fame played Hammond… Jimmy Smith that's why I got it – I liked the sound.
Keith Emerson
Several years later I was told by people that Keith Emerson was a regular at my gigs to watch and copy what I done on stage, Keith admits in The musical Biography of Emerson Lake and Palmer to me being one of his great influences along with Jimi Hendrix.
The L100 Hammond is very robust but the valves would work loose during transportation and banging around in the van and up and down stairs. During some of the numbers we played, 'A Minor Explosion', 'Pits of Darkness', 'Wade in the Water' for example, at the high point of the organ solo, I would rock the organ after a crescendo to create a Deafening Thunder clap, caused by the reverb box which was on springs being shaken. Sometimes one of the 14 valves would work loose and all power was lost, so it was out with the screwdriver off with the back of the organ (Roger Pope would be doing a solo meanwhile). After jamming the screwdriver between two organ keys so they were depressed would make sound and contact when the right valve was adjusted.
The Echoes | Dusty's Fan Club Sec
Brian Auger got me the job. I received a call from a Dustys fan club secretary, went for an audition in London, then rehearsals and gigs in the UK. Dusty was softly spoken and friendly. There were 4 of us in The Echoes: me (keyboards), Peter Wolf (drums), Paul Hodgson (guitar), Douggie Reece (bass). We played Bailey Club Chain nightclubs, Batley Variety Club up north, Empire Pool, London Palladium. This was when I earned the most I've earned with a band and no recording.
I bought a Hammond RV organ which was the resident of the London Palladium owned by Lady Sherry Wainer it was covered in fake mother of pearl and she had a white poodle dog that sat on it when she played.
Kiki Dee 1969
I weas alternately touring with Kiki, Dusty, John Rowles, the Monkees. I found it more of a job, with no excitement of being the frontman. I just had to read the same dots every night, identically dressed like a penguin, and found it boring even though I was earning more money than ever before. Whereas before I was up front playing what I wanted, being creative and having the support of a great band. Roger Pope and I were telepathically connected, so I resigned, much to the amazement of John Rowles manager. Dusty probably never even noticed I'd gone. She would walk on stage, walk off stage, same same every gig. Unlike Kiki Dee who I had more of a rapport with. She asked me to create a new backing band especially for her, but I declined as I never felt confident then. She is a very warm, loving and caring person, empathetic. I found it more intimate playing with Kiki than Dusty as just a four piece band, and Kiki rather than a ten piece band Dusty.
Dada
'Eyes Of The Warren' was a song I wrote for Elkie Brooks. It's 10 minutes long, I did all the arrangements et cetera, and it's on the Dada LP. It's about Southampton, my home town. The Dada LP was released worldwide and I never received any royalties. 1/3 of the LP was all my own work and composed by me. A tour of the USA for 1 month, NYC, and LA. Double bill with I think Canned Heat and Johnny Winter.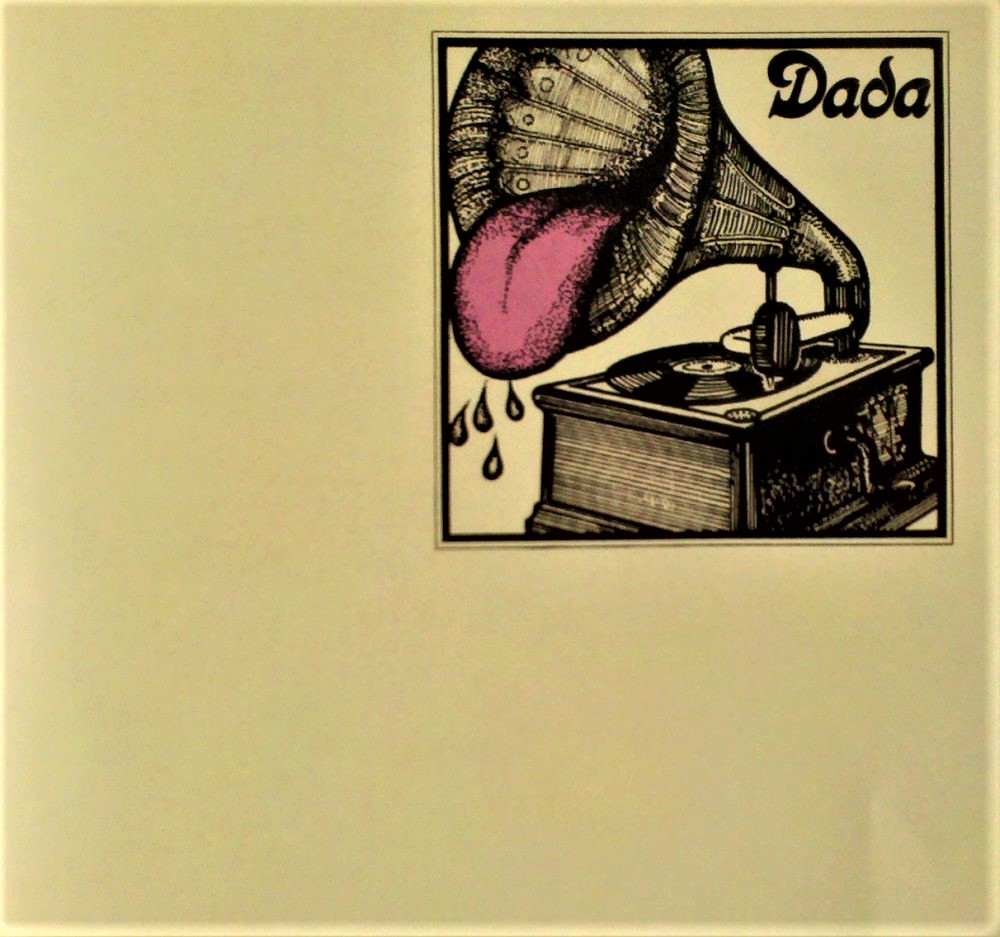 James Taylor 1969-1970
A call from Louis Cennamo asking me to do an LP for James Taylor. Peter Asher (brother of Jane Asher) brought him over from the USA. Went to rehearsal. One side of the LP was Louis Cennamo. And me, James Taylor and drummer; the other side was George Martin orchestra. I had no fixed abode, Louis knew these Debutants – they were posh and fans of Renaissance. They helped Louis out before as he was so good looking women swooned over him.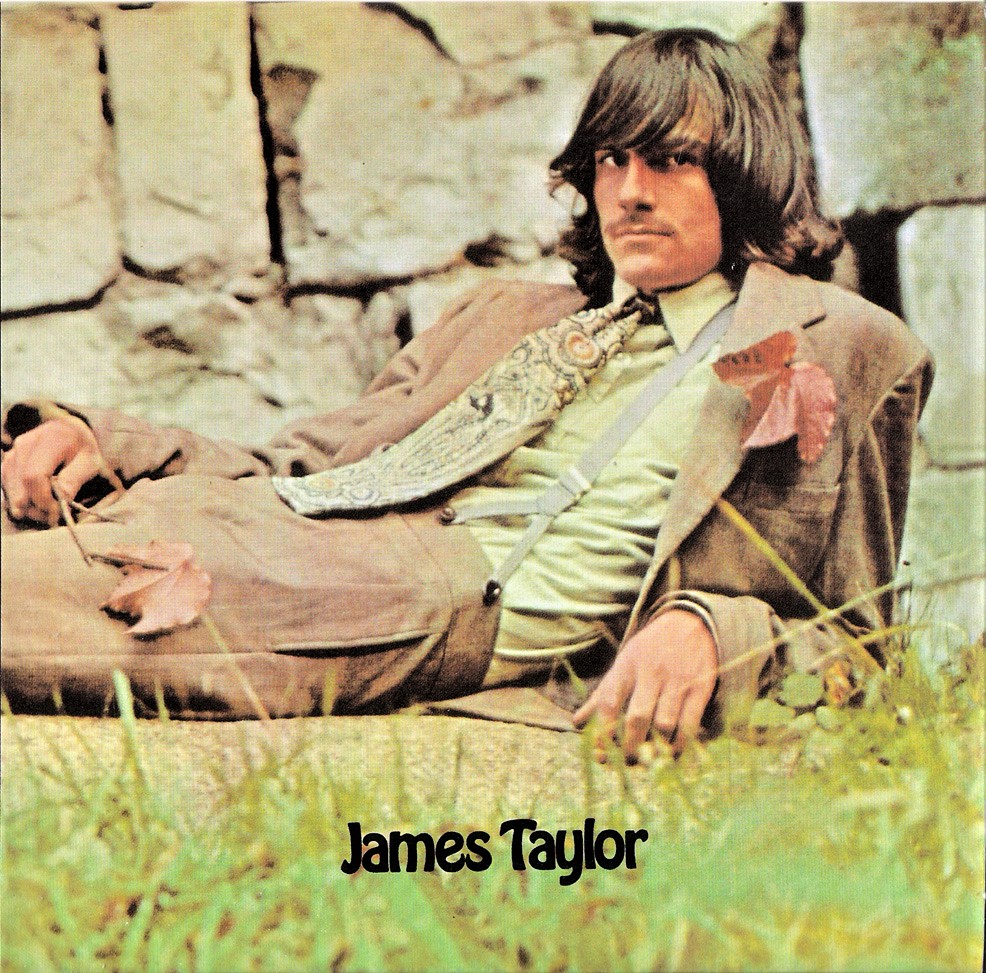 Rental agency wouldn't look at us, the girls would go to the agency. They went to Roedean and acquired apartments in Kensington, Chelsea, Battersea, so me and Louis and Liz Romily related to Winston Churchill and Flavia whose mother owned a large castle in Scotland painted pink. She was overheard on the phone discussing who was in line for being Courtier or Lady In Waiting at The Palace or Windsor. We all shared fab apartments for 2 years or more during which time Louis was playing with Renaissance and invited me to do recording sessions with them. Keith Relf had just died and I remember Louis being very upset. At that time I was staying with Louis' mum and dad in Harringay, North London. I'd only met Keith Relf once or twice. I was still with The Echoes and sharing the apartment with Louis and girls. Liz I was very fond of, she went on to become an actress. I remember exchanging my Longfellow hardback for a few Teutonic Myths and Legends. I expect and hope she still has it. I liked painting pictures from imagination, much the same way as composing music is a way of expressing oneself.
First Single
'Gospel Train' was a B-Side to ,Don't break it up a pop song. Pye Studios. Tony Hatch produced it and we did it in one take. Tony Good, Roger Pope, Jim Sach, and me. It was used on some Scottish TV sports programs. Never received any royalties.
1964 Soul Agents
Second single. I wrote the music for 'Pits Of Darkness' and told Dave Glover what to play on bass, Roger improvised and I used the pedals on the Hammond L100 to distort the bass. We recorded it at Polydor. The a-Side was 'A Minor Explosion', which was a take on Edward Greg's opening bars of 'Concerto in A Minor'. I liked composing – it's like painting a picture. It was never released, as the band broke up. Roger Pope and Dave Glover went off to do what Stan Phillips wanted them to do, and formed a pop band called Loot. He didn't like Prog Rock. Pete Hunt stayed with me and sang/played drums. Loot failed 6 months later and they asked me if we could reform again.
'Departures'
Recorded at Lansdown Studios, Dennis Preston Adrian Kerridge engineer. 1-2 days in the studio to record. A few session musicians and just me. I had written the music out for them. Stan Tracy played piano and vibes, marimba. I wrote everything on the LP and he did it with 'Temples With Prophets', £250 each LP.
After The Echoes, Pete Gage asked me to compose music for Dada. I did about 1/3 of the LP and shared the writing with Paul Korda, 2nd singer after Elkie. This all lasted approximately 2 years until it all got on top of me. I went and lived in The New Forest with my friend John Cartwright and Martin Smith. Martin was a great drummer and played with Gentle Giant, and Simon Dupree And The Big Sound. John Cartwright was with Jess Roden Band – Bruce Roberts' band.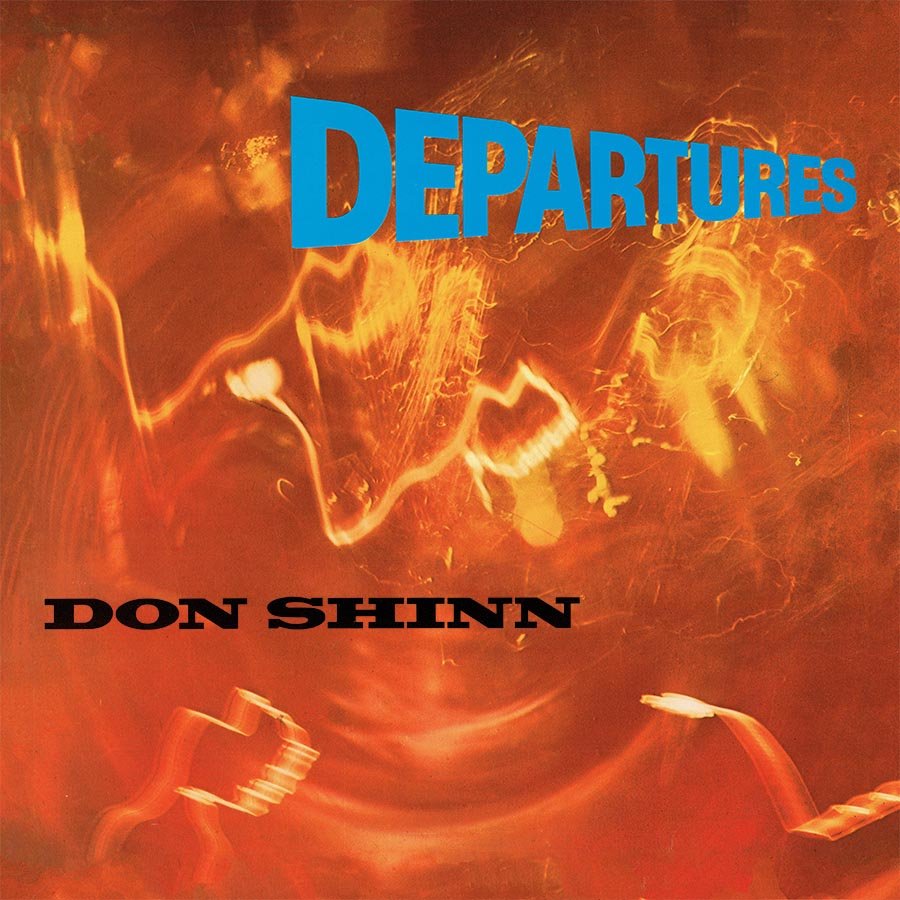 After that, I moved to the Isle Of Wight for a summer and rented a bedsit near beach. After living in Central London for years and travelling on the underground et cetera, I needed a break. The sun, sea and sand was a tonic. I learned to drive and bought a second hand green Morris Minor. I had to drive from Sandown to Newport to experience a roundabout as it was the only one on the island! I got a job playing with a band in Lakeside holiday camp for the summer season after replying to an advert for a pianist. It was fun after the stress of London.
'Temples With Prophets'
Lansdown Studios. Was recorded with two of The Echoes' drummer Peter Wolf and Paul Hodgson guitar; Bass was a session guy, and it was all done in one session and one day for mixing. Got paid £250. Everything was composed by me and I received absolutely no royalties at all, just like with Dada.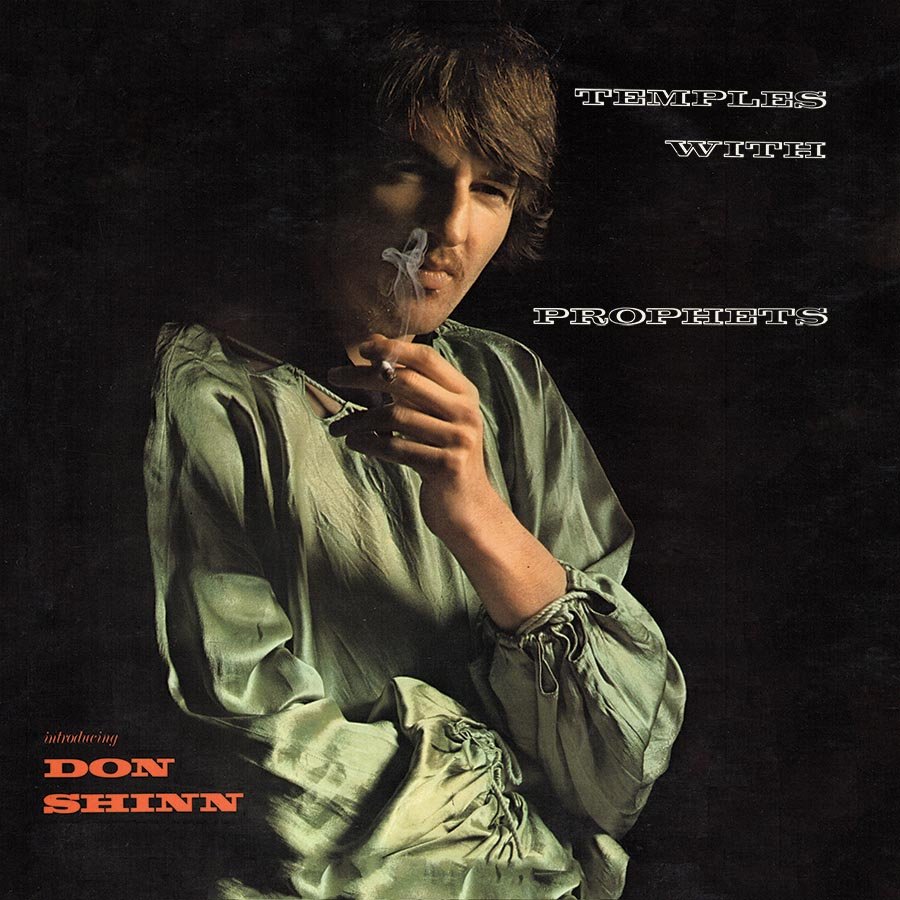 The title was changed from 'Don Shinn Takes A Trip', as they thought it was too risqué – suggested trippy in 1969
Would you like to comment on your playing technique?
Once you find a structure, you improve on it. I love the architecture of chords , and sound textures…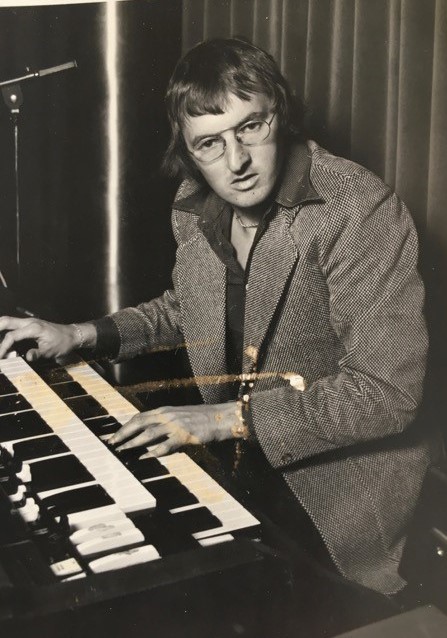 Thank you for taking your time. Last word is yours.
Since being with Pat, 7-8 years I've been inspired and encouraged, and rebuilt the confidence to play, write and gig again.
I have recently had major life changing surgery December 2020 and several eye operations to save my sight all have appeared to have gone well. I will be 76 soon and I feel pretty good which I put down to Pat my Partner for keeping me young and active and I regularly visit the gym and have lots of fun holidays swimming.
Two years ago I was diagnosed with Autism high spectrum which is probably why I can create some amazing chords and pieces. Pat thinks that it is because my brain is wired up different, I see music as colours and its like creating a painting when I'm playing music.
Klemen Breznikar
---