'Goat Burner' by Toi Let | Eccentric Christmas Tune
Exclusive track premiere of 'Goat Burner' by power trio Toi Let.
---
'Goat Burner' is a Christmas single from the slacker boys in the kraut rock grunge surf power trio Toi Let. It incites the crowd to burn down the straw goat in Gävle. Local rivalry has never been so damn good engine fueled rock with just the right amount of jingle bells.
The members are also part of other Malmö bands like YAST, Nightmen, Marcus Norberg and the Disappointments. Bands that maybe have gained more attention but this has only made Toi Let better and stronger. In the shade, Toi Let has silently grown and melted together as a group.
They are somewhat outcasts that chooses to spend endless hours in the rehearsal place just to play together. This has resulted in music that is headstrong, monotonous, boundless, humorous and uncompromising.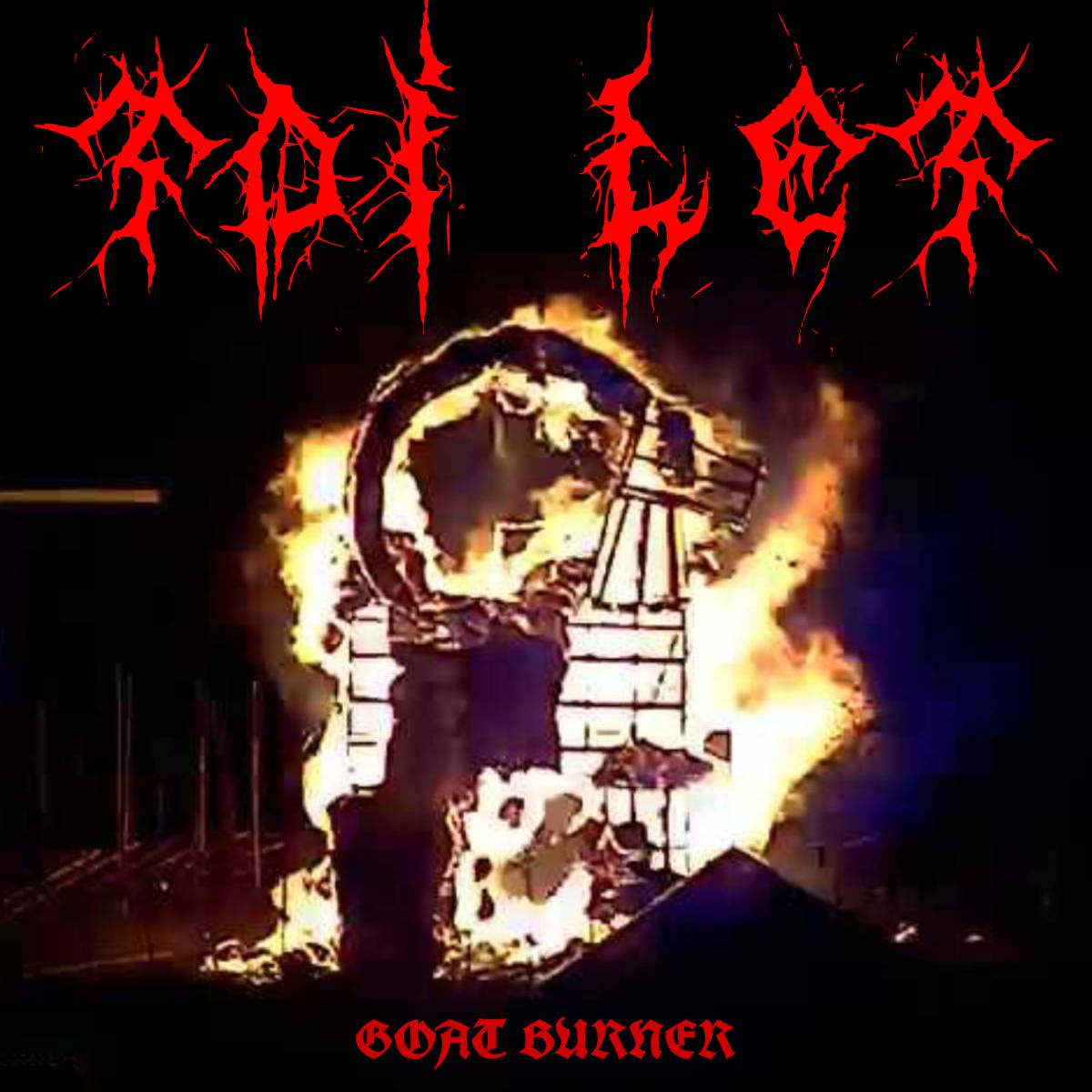 Ok, Boys and girls,
here's a Christmas carol for all of you
Let me now tell you WHY it happened, and then HOW it all played out.
first of all, I have never been able to see their smug faces.
All they have have is their stupid goat and their posh mentality.
I mean, they took our hospital but they can never take our pride.
Me and they boys were drinking pretty heavily in Björksätra and then we started talking about how one brave person has tried it all before.
Back in 1869 we almost made the dream come true.
We thought why couldn't we do it? Why not tonight?
And let's start with that ugly goat!
So we packed some gasoline and cigarette lighters and stumbled our way out to our car
I was going to be remembered like forever.
I was gonna become the GOAT BURNER
I can't remember riks 80 at all but when I finally got up to the goat I drenched it in gasoline.
All of the sudden there were blue lights everywhere and I was in a hurry.
Get this piece of shit goat burning and the rest will follow.
I started the flame and then took of. Behind the library the pigs got to me but they didn't put ot the fire.
The fire within me.
(The fire within me.)
I am the GOAT BURNER
---
Toi Let Facebook / Instagram  / Bandcamp / SoundCloud
Adrian Recordings Official Website / Facebook / Instagram / Twitter / Spotify / Bandcamp