Dream Phases Share New Single + Video 'In a Box' | New Album, 'New Distractions'
Today, L.A. neo-psych group Dream Phases share 'In a Box', the final single in anticipation of their forthcoming sophomore album, 'New Distractions' (due November 10 via Nomad Eel Records/Lunar Ruins).
---
The single comes alongside an accompanying music video.
On the track, the band said:
"'In a Box' was the first song written for 'New Distractions', in fact we played this song on our 2019 European tour. The song is about overcoming writers block, and searching for the inspiration to do just that. The chorus progressively get more hopeful as the joy of writing something new is felt. The accompanying music video was made by Matthew Lingo and Styles Wolff Baker and visualizes the journey through the sub conscious mind, searching for inspiration".
Emerging from the City of Angels' neo-psychedelic rock scene in 2017, Dream Phases reflects California's natural splendor and adventuresome inner spirit in its music. The earthy-yet-exalted sounds of the Byrds, the Beach Boys and Crosby, Stills, Nash & Young – as well as latter-day artists like the Rain Parade, Elliott Smith and Autolux – figure into the band's family tree. While this lineage is worth noting, what comes through in the band's latest work is an individual approach that translates the experiences of its members into something undeniably compelling. First track to last, you can hear this vitality in 'New Distractions', Dream Phases' sophomore album.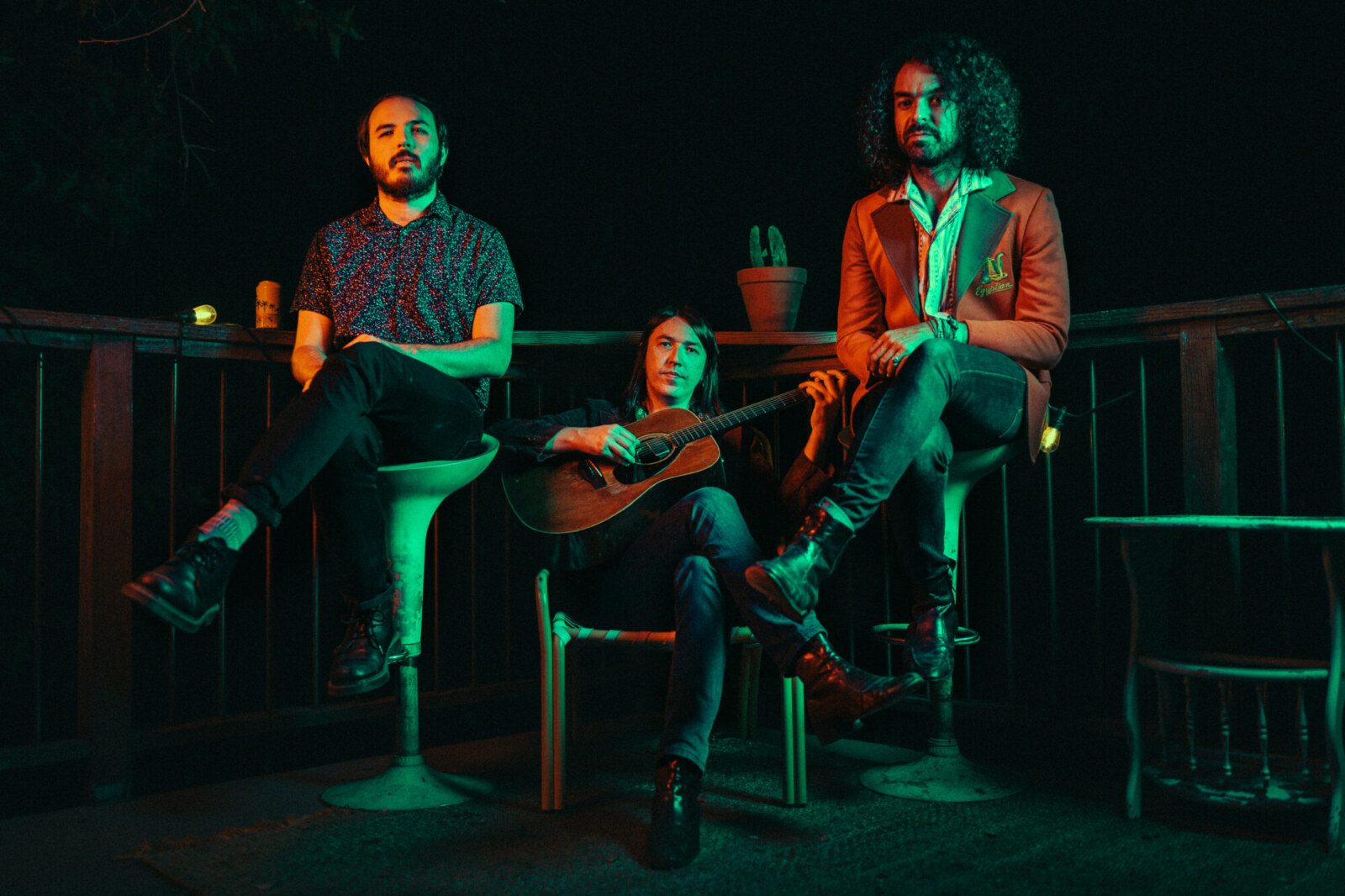 "I think there's a lot more self-reflection in these songs," says lead singer/multi-instrumentalist Brandon Graham. "They were written during the Covid lockdown, and there was so much happening in the world that you really had to look at yourself in the mirror and ask where you stood on a range of issues. Several of the songs deal with growing older and taking care of yourself both mentally and physically, as well as learning to not take things for granted." Matters of the heart gained a new emphasis: "In my previous bands, I rarely if ever wrote about relationships, but it seems like every other song on this album is about them. I guess I'm trying to be more direct now."
Pre-Sale of album available at Nomad Eel Records
---
Dream Phases Facebook / Instagram / Twitter / Bandcamp / Spotify
Nomad Eel Records Official Website / Facebook / Instagram / Twitter / Bandcamp / Spotify / Soundcloud
Lunar Ruins Official Website / Facebook / Instagram
Headline photo: Photo by Alex Bulli