'Tales from the Terramar' by C. Gibbs | New Album out on September 17
Exclusive video premiere of 'Tales from the Terramar' by C. Gibbs.
---
With a fresh move out West and an album shaped by time lived in NYC, Upstate, Zurich and now Southern California, Christian Gibbs returns with his 8th album under the C. Gibbs moniker. 'Tales from the Terramar' (out on September 17, 2021) touches on themes of addiction, renewal, temptation, and a coming home of sorts.
Gibbs has had many musical outlets with over 15 albums as principle songwriter for Lucinda Black Bear, He Arrived by Helicopter, and more. The songwriter has also doubled as a session musician with an impressive list of bands – JG Thirlwell (Foetus, Steroid Mazimus), Stew and TNP (Passing Strange), Dave Vanian (The Damned.) He also occasionally dabbles in theater across the globe (Gessnerallee Theater, Broadway, OSF, and BAM) as a songwriter, actor and multi instrumentalist.
Gibbs worked remotely in his van by his favorite cliff lined surf spot Terramar which inspired the title track off of his new album. The song enlists The White Buffalo rhythm section from San Diego, Matt Lynott on drums and Christopher Hoffee on bass. The rest of the album uses Gibbs' Brooklyn band of the last few years, who he also used on some of He Arrived By Helicopter's last release – Tim Kuhl (Sean Lennon, Margaret Glaspy) on drums, Philip Sterk (Midland, The Woes) on pedal steel and Matt Brandau (The Old Ceremony, Dex Romweber) on bass. Gibbs also enlisted longtime collaborator and ex London squat mate Austin Lynn Austin (The God Machine, The Cure) who directed the video for the title track.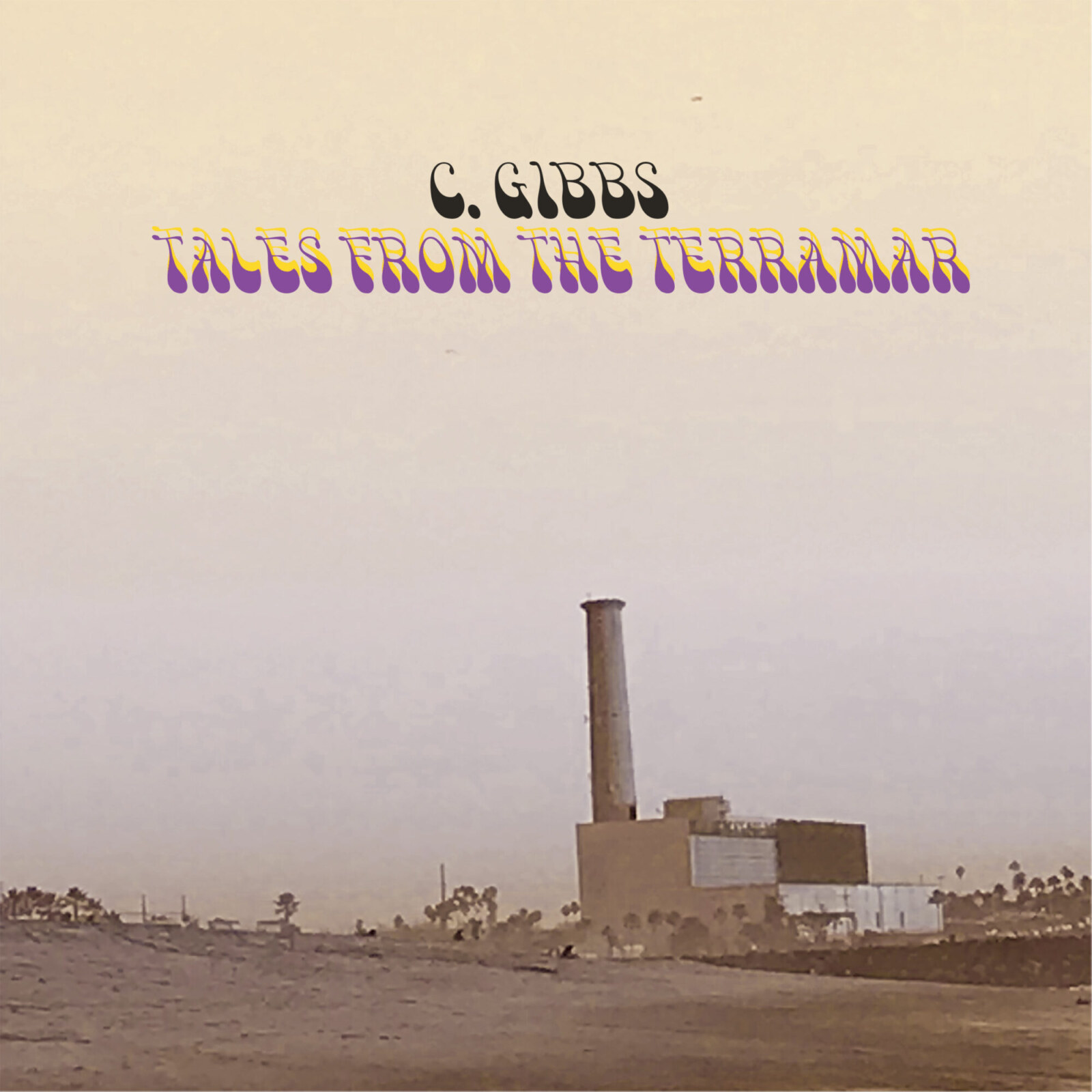 While Gibbs last venture under the name He Arrived By Helicopter was more an experimental instrumental project with synth and loop heavy songs, 'Tales From The Terramar' finds his emphasis on good old fashioned songwriting with a heavy emphasis on lyrics.
Christian about the song/video:
"Acclimating to my new home, I would drive my car to these beachside cliffs in front of a power plant by an amazing reef break for longboarding within walking distance from my place. I spent hours there in solitude playing guitar and writing. It reminded me of what California would have been like in the 60's, and had a timelessness to it. That, coupled with the industrial powerplant (they have since dismantled it – it's the cover of the single) gave me a sort of solace. I knew the album needed a song that was reflective of this new life I had. It's a mantra of sorts, as it was written by the ocean, about the ocean, and the bridge came to me literally while in the water there. Terramar is a street near this spot. I recorded it in my garage and then added real drums (Matt Lynott) and bass (Christopher Hoffee) – both from the band The White Buffalo and San Diego musicians. I got my old friend Austin Lynn Austin to edit the video. It's mixed in with some other footage, a clip from a drive to a show I did at a ranch in east San Diego where the cult Children of God used to have their headquarters, and there's also some baja footage from another trip, and even a quick shot of my kid surfing in it – that was Austin's idea … It's all about a coming home of sorts."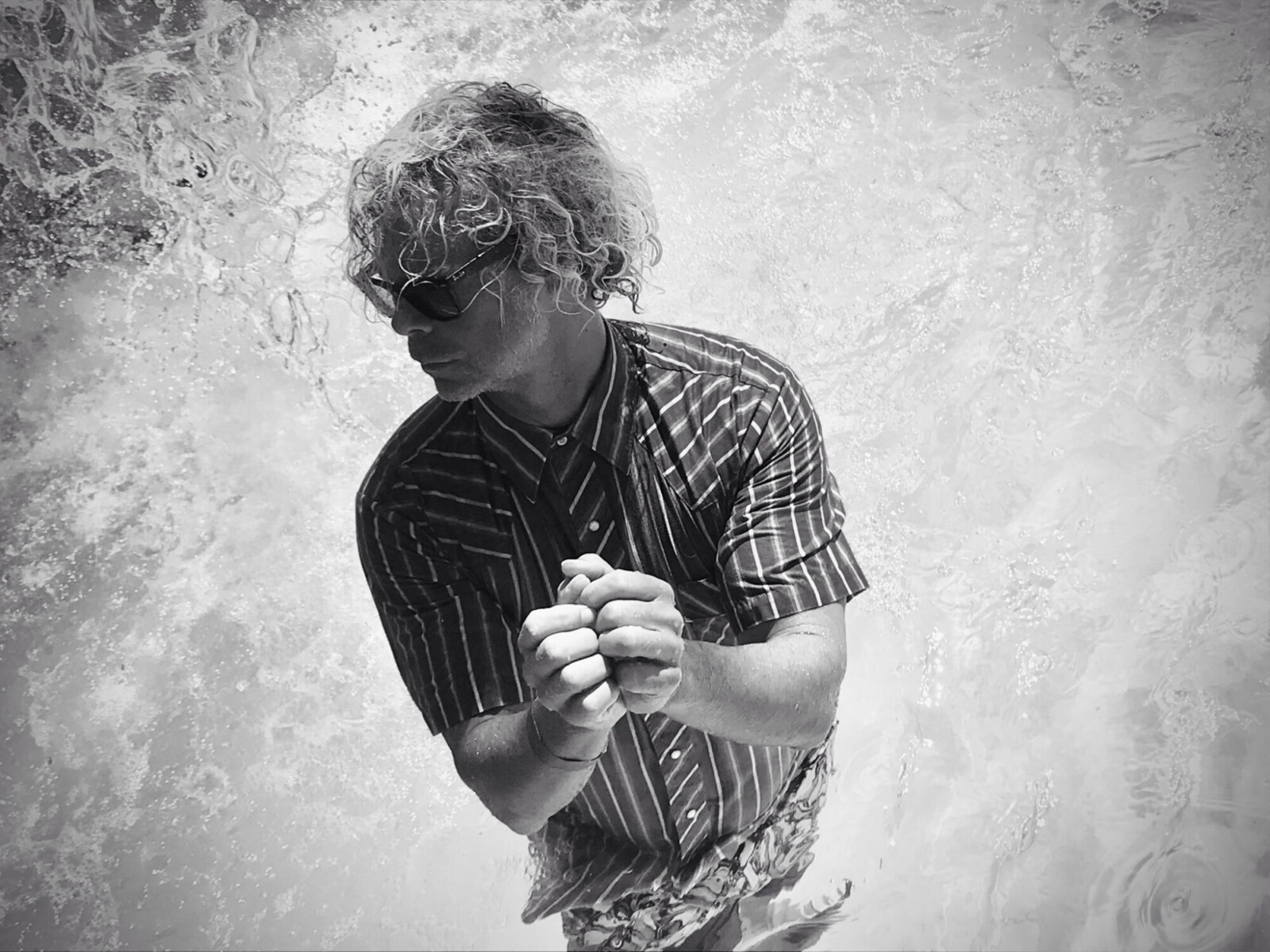 Some of the new album was written in Zurich while Gibbs was doing an extended musical theater piece, most notably the more assaultive 'Gemini' and 'A Knife Named Clara' which are musical opposites. Here Gibbs used a European live touring version of his band with Frank Heer (Switzerland) and Kristin Mueller (Abu Dabai) – who also played drums in Lucinda Black Bear.
Back stateside he recorded section of the new album in Brooklyn at various studios (Trout Studios, Grand Street Recording, Red Panda Recording) doing most of the overdubs either in upstate NY or in his tiny Brooklyn railroad apartment. Other songs were written by the fire in his backyard in Western Catskills like 'Angel Moss' with Gibbs' son's miniature guitar.
Now settled for the time being in his humble apartment near the ocean, a line from the title track probably sums it up best "some places must be left to know what you miss." Whether C. Gibbs will have to leave again to appreciate his new temporary or not-so-temporary home, time will only tell.
Upcoming dates:
Aug 7th
The Whistlestop
San Diego
(Flim Flam)
Sept 4th
Idyllewild, CA
(Flim Flam)
Sept 9th
Ken Club
San Diego
Sept 17th
Moose Lodge
San Diego
Record Release Show!
Sept 19th
Adams Ave Street Fair
San Diego
---
C. Gibbs Official Website / Facebook / Instagram / Twitter / Bandcamp / SoundCloud / YouTube / Tumblr